Honest John's Motoring Agony Column 23-02-2019 Part 2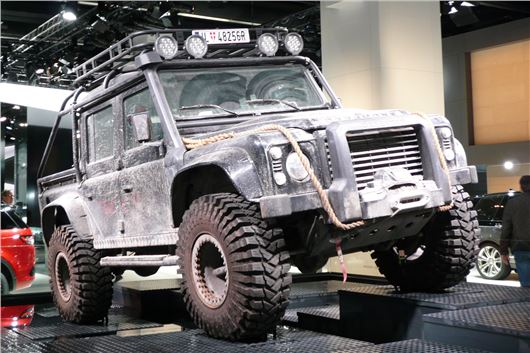 Published 19 February 2019
Click Back to Honest John's Motoring Agonies 23-02-2019 Part 1 
Stepping down
The time is fast approaching when I will need to hang up the keys of my Land Rover Defender Station Wagon and go for something less fun but more manageable for a 70-year old. I would be buying used and automatic and like the look of the Golf and BMW 1-Series. I only do short runs and therefore suspect a petrol would be a good option . I would appreciate your unbiased views please? I hope to get about £12k for my 2006 Defender station wagon. My budget would be between £12k to £15k absolute maximum, unless the government increases my pension. Highly unlikely I suspect .
JW, via email 
Get something reliable, then. Suggest a KIA Venga 1.6 4-speed torque converter auto with balance of 7-year 100,000 miles warranty or a Hyundai ix20 4-speed torque converter auto with balance of 5-year unlimited mileage warranty. Maybe a nearly new ex demo Suzuki Swift or Baleno 1.0T Boosterjet 6-speed torque converter auto.
Pet subject
With reference to the letter entitled "Pet Subject", we have AA  Breakdown cover and have a dog that travels with us. The letter says that the AA will not recover a cat to its home address, so I wanted to check with them about recovering our dog should the need arise. I rang them today and they informed me that it would be at the patrol person's discretion as to whether the dog would be carried in the cab with the people from the car and, if not, would have to travel in the car while it is being towed or on the recovery trailer. I did not ask them about cats, so it may be different for them. I hope this clarifies the issue for dog owners.

RS, Brixham
Many thanks. Health and Safety requirements mean the AA would have to allow a driver to refuse to take animals in his cab in case he was allergic to them. Leaving the animal in a towed car is a different matter, and that might have dubious legality unless the animal was caged.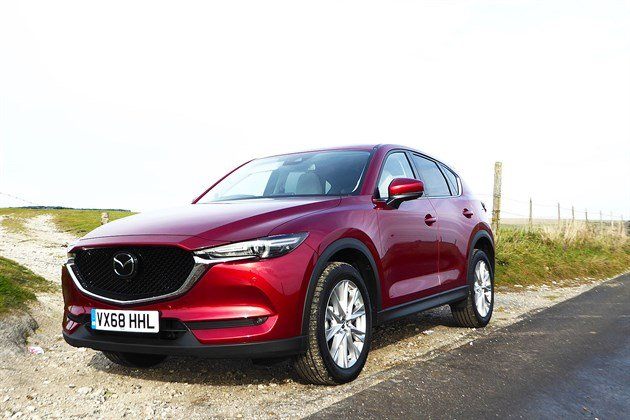 Happy sort of Jap 
I have had 2 Honda Accords, the first one a hatchback; the second a Tourer. I had the first one for 10 years and was very happy with it. In 2010 I bought the Tourer that I have now, but fancy a change. You will know that Honda no longer sells the Accord in the UK, which is quite a blow. I found the Civic a bit small, as my husband and I are almost 6 feet tall. How do you think the Mazda 6 Tourer compares with the Honda Accord Tourer? My Honda tourer is top of the range and I was looking at a similar one in the Mazda 6 range. I like the tourer because we have a static caravan in the lakes and it holds all I need to take with me. My one query is that you don't seem to see a lot of Mazdas on the road, nor are they advertised very much. Why is this? I hope you can help me as you did with my daughter a while ago. With your advice she went ahead and bought the second-hand Mazda 3 and is very happy with it. Thank you.
SL, via email
Latest Mazda 6s tested here: /road-tests/mazda/mazda-6-skyactiv-2018-road-test/ You don't say petrol or diesel, but the new 194HP 2.5 6-speed torque converter auto should be appropriate for towing if you ever need to. More Mazda 6s tested over the years here: /road-tests/mazda/ You should also consider a CX-5: /road-tests/mazda/mazda-cx-5-20i-petrol-automatic-2019-road-test/  And, of course, the new Honda CR-V petrol or petrol hybrid: /road-tests/honda/honda-cr-v-hybrid-2019-road-test/
Trayed secret
I have a 2011 Audi A6, bought used from an Audi dealership in 2015. The car had a faulty steering rack that was replaced last year by an independent garage, but the part itself was bought new from Audi. The steering is defective again and, after a very long time, the garage managed to book it in for inspection. The rack will not be replaced under warranty, although the warranty is for 2 years, because they say it is water damaged. There are more twists. The Audi garage is claiming that the water got there because the car had no undertray fitted. However, I have checked with Audi and they confirmed to me that they sold me the car with an undertray. We suspect that the garage forgot to fit it back once they finished the work and thereby caused the damage to the electrics and control unit. Now, even if we had an undertray, water can still get there because the area is not sealed and, frankly, you do not keep the car in the house; it is driven outside and even when washed water can get there, so in my opinion Audi shouldn't void the warranty because of water damage. I had problems with the garage as well, but it is too long to write everything down. If you have time and could advise me, or contact me to give you further details, it would be highly appreciated. Thank you and I am looking forward to your answer.

AK, via email
Because, though you bought a genuine Audi part, but it was fitted by an independent garage and it seems they left the undertray off, your dispute is solely with the garage that supplied and fitted the part. See: /faq/consumer-rights/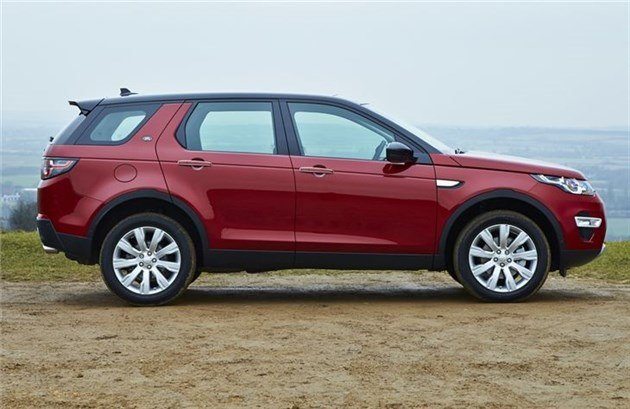 No-go area
I bought a Land Rover Discovery Sport in May 2018 with the upgraded 240HP diesel engine coupled to the 9-speed auto gearbox and have had trouble with it from day one. I had a Freelander for 3 years before this and was so happy with it I just upgraded without ever thinking that it would be the worst decision I have made in all my 35 years of driving a great variety of cars, 4x4s, vans, etc. I bought it for my wife and very quickly she was complaining that there was a fault with the accelerator. She had quite a few "near misses" and horrible frights and asked me to drive it to see if I had the same problems. I sure did. For example: approach a roundabout, slow down, see a gap and go for it, the car just coasts into the middle of the roundabout and will not accelerate. By this time the gap has closed very fast and you have a car just about to enter the driver's door. Frightening. Horrible. Now, put that type of situation into the everyday driving of the vehicle, slow down, accelerate around a corner (but it does not accelerate) and it is a very jerky driving style that emerges. I have complained to LandRover and taken it in 5 times to the local dealer in Perth Scotland and all they say is that there is no fault: it is a design characteristic of the car and you just have to lump it. The manager there even had the audacity to tell me to my face that I did not know how to drive a LandRover. Ouch. I have been driving LandRovers and other 4x4 vehicles for more than a million miles and I have never come across this hesitation problem. They told me that it is just a characteristic of all these cars and there is nothing they can do. Well my wife says it is a dangerous characteristic and nothing to be proud of. They should be addressing the problem and quickly before somebody gets killed. We have had some very near misses. We had it professionally tested and the driver did not want to fulfil the total 4-hour test as he nearly killed himself at the 1st roundabout near our house. I would appreciate your comments and guidance please
KH, via email
I have now had a chance to read the inspection report in an airport lounge (I've been busy). If you wanted to reject the car on that basis, you could start proceedings in the County Court. But, since this is not a 'Small Claim' (under £10,000 in the UK; £5,000 in Scotland) you will need legal representation and could be liable for significant expenses that you might not be able to fully recover even if you get a ruling in your favour. So better to reach a negotiated settlement with the supplying dealer than to actually take the matter to court. See: /faq/consumer-rights/ Remember, your case has to be against the supplying dealer, not Jaguar LandRover. LandRover has now revised the floorpan for the second generation Evoque and Discovery Sport so the DPF can be close-coupled and should passively regenerate much more effectively.
Courting disaster
Thank you for your previous advice on my case which has dragged on for 6 months without resolution. Both dealer and finance company failed to offer a fix without causing me considerable inconvenience. The dealer offered me a lift to the train station, and the finance company to find my own rental car for the period of repair, and they would consider recompense once receipts were submitted. I won't repeat the details of the case again. Do I sue the dealer or finance provider, via Small Claims? Or use the Motor Trade Ombudsman? Or is it possible to do a Section 75 as the £250 deposit was paid on my wife's credit card? Thank you in advance for your advice, I know that the dealer and finance house have acted wrongly. However the direction to take now would be really appreciated.
CK, via email
Using the advice here: /faq/consumer-rights/ you sue the dealer and the finance house jointly using Section 75 of the 1974 Consumer Credit Act. For less than £10,000, sue in Small Claims: https://www.gov.uk/make-court-claim-for-money/ The Motor Ombudsman is only any use for arbitration involving a member of the SMMT that has breached its Code of Practice and this dealer probably has nothing to do with the SMMT.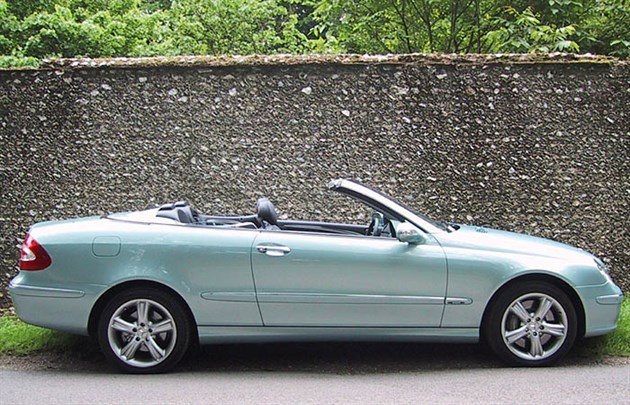 Rat trap
I made an insurance claim unwisely and, in the event, unnecessarily. Damage by a rodent to electrical wiring in a convertible CLK (an old man's toy). Two estimates obtained for repair from local Mercedes Garage. First one for £1,100 for electric repairs and second one for £4,000+ if the pump operating the roof was proven to be damaged. After weeks, the car was "written off". Now this claim is stated in all records as "hit parked Third Party or immobile properly". Result, my insurance premium on a replacement vehicle has doubled or even trebled at the last attempt to obtain a reasonable quotation. The damage was actually repaired without great expense, the car having been retained after being "written off". Am I living in "cloud cuckoo land" and out of touch with reality? 
JP, via email
It seems from this that the claim was not withdrawn. It went through, you were paid for the write-off, and you then chose to buy it back. Because of that I don't think the situation can be reversed. Basically it's a lesson to get this sort of damage properly quoted before making a claim on insurance. You might want to discuss it with tim.kelly@motorclaimguru.co.uk
B-Trade 
I had some problems with my car, that proved to be a blown head gasket. The garage I took it to (Queens Park Garage Bournemouth: very good) knew that I disliked the car immensely and said why not cut you loss and trade it in. I did, and because I couldn't lie, I told the (second-hand) dealer exactly what was wrong with it, we agreed a trade-in price and he had me sign the Registration document which he said he would deal with. I have since found out that he has in turn sold the car onto another dealer without submitting the form to the DVLA. It also seems that he has not said anything about the head gasket and has asked me, "If they phone, to say I know nothing," which I cannot do. My question really is, could there be any legal comeback to myself and should I inform DVLA by letter or email of the fact that I sold to a trader etc.
DB, via email
Use this to let the DVLA know you have disposed of the car to the trade: https://www.gov.uk/sold-bought-vehicle /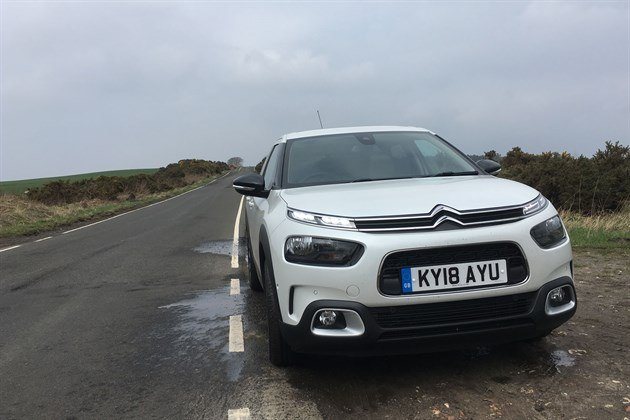 Prickly subject
I currently own a 2017 SEAT Ibiza Excellence, but want something higher off the ground. A new Arona costs too much, so I am considering a new Citroen Cactus Flair 110 petrol model for £16,000. What do you think and is there anything else I should consider for my car plus £5,000? I like cars with all the bells and whistles
GW, Worcester
The Cactus now boasts 'advanced comfort suspension' that involves a new type of suspension spring damping and new seats. It is at its most effective with smaller wheel sizes and deeper profile tyres. The 1.2 Puretech engine is excellent, but the 110 comes with a 5-speed manual and is not as good to drive as the 130 with 6-speed manual: /carbycar/citroen/c4-cactus-2014/ I would also take a look at the new Dacia Duster 1.3 TCe 130 Comfort at £14,395. It's fully equipped with a/c and satnav and has the new 1,332cc alloy 4-cylinder engine and 6-speed manual gearbox jointly developed by Renault, Nissan and Mercedes Benz: /carbycar/dacia/duster-2018/history/  Test of the Duster with the 1.6SCe engine here: /road-tests/dacia/dacia-duster-2018-road-test/ (To get this engine in anything else, such as the Kadjar or Qashqai you have to pay over £20,000, and a lot more than that to get it in a Mercedes A-Class.)
Location, location, location
I would like to express my disappointment in the insurance Telematics 'Smart Box' system. I was informed that on 2nd December 2018 I was travelling at 24 mph in a 20mph zone in College Road, Dulwich. I have disputed this. On 2nd December I wasn't in College Road. I was actually on the A2199, which is not 20mph restricted. The technical people have stated that I was there, 11 satellites tracking me and that I was in College Road. I have asked for further evidence in respect of timings and locations. College Road is at least two roads from where I was, with no direct route into the road that I was next tracked at. I have been informed that "the technical department isn't forward facing".  Therefore it doesn't speak to customers. However, they are prepared to act as Judge, Jury and Hangman, without giving the customer the chance to refute their allegation. I have raised this again, after being informed of their decision (05/12). I was promised a call back. None came. I have again raised it tonight (6/12). I appear to be having a number of separate issues with the insurer.  I have offered the technical people to download my satellite data from my phone. Again this has fallen on deaf ears. When dealing with issues I like to have independent verification rather than relying on one piece of incorrect data. Next year my premium will rise due to incorrect data supplied by your authoritarian technical department.
BJ, West Wickham
Our man for this sort of dispute with an insurer is: timkelly@motorclaimguru.co.uk / But are you sure that your smartphone tracking will contradict the Smart box telematics? This does raise a problem of contradictory telematics evidence.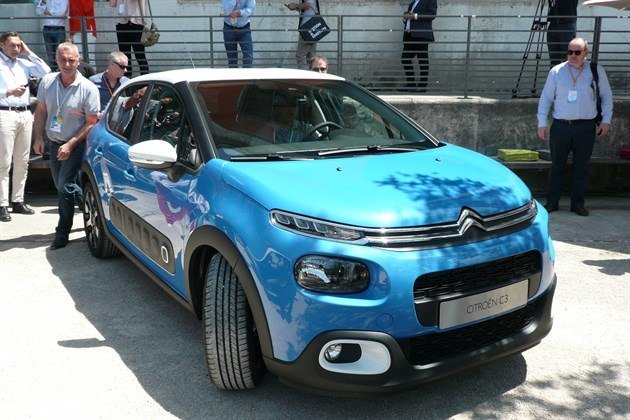 Key issue
My wife and I have just purchased a 2016 Citroen C3 from our local Citroen dealer. It was explained to us that their branch in Edgeware, from which the car came, had "lost" one of the keys, but our garage would arrange for a second key to be supplied. On handover, we were given a key with remote key fob and assumed, in the absence of any comment to the contrary, that the second key would be identical to that. However, on collecting the new key yesterday, after they had programmed it to the car, I discovered that it was merely a blade key. Whilst it obviously does the job, it is not nearly as convenient as a remote fob. In the circumstances, I emailed the salesman and said how disappointed I was and requested that he supply a new remote key, as I thought that all vehicles came with this equipment these days and particularly bearing in mind that the 20-year old Xsara, that we had traded in came with 2 remote fobs. He replied that Citroen does not supply 2 remote fobs as original equipment, merely one remote and one blade, but he offered to supply a remote at a cost to me of £200. Is he right in his contention, please?
BS, Weybridge
Quite a lot of cheaper cars come with one remote and one blade key. The blade key disarms the alarm/immobiliser. So no need for two remote keys. But if you want a 2nd remote yo9u can get one cut and programmed at a branch of Timpsons for a lot less than £200.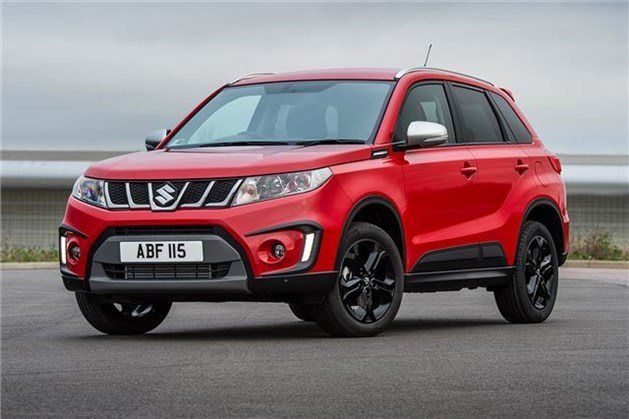 The Worn Ultimatum
I purchased a new Suzuki Vitara 1.4 Boosterjet AllGrip auto last year. It has covered 13,700 miles and the Continental tyres are nearing the wear stops. The rear tyres more worn than the fronts. Is this normal, as I have never worn a set out so quickly? The ride quite hard and road noise just about acceptable. Any thoughts on a better, quieter brand.
CM, via email
Switch to all weather tyres such as Michelin Cross Climates. They do both sizes for the Vitara S: 215/60 R16 and 215/55 R17. From direct experience, you'll get a more compliant ride and 20,000 - 25,000 miles out of the tyres, as well as the cold weather benefits.
"…as reliable as a Golf."
We are interested in purchasing a used Golf, but believe some models have proved unreliable. So any advice would be appreciated 
JB, via email
See: /carbycar/volkswagen/golf-vii-2013/good/ And: /carbycar/volkswagen/golf-vi-2009/good/
Numbers game
Thanks again for your advice regarding the failed turbo of my Audi Q5. Very helpful. As an aside, I do not know how you answer emails regularly and so quickly. Unless you have a huge staff who know as much as you do!
SG, via email
For emails via The Telegraph there's only me. For Asks at honestjohn.co.uk there are a few more of us including a mechanic and an insurance guy, but I do the bulk. How quickly I can reply depends on where I am. The service isn't so good if I'm on a plane, long-haul, and BA's inflight wi-fi falls over.
Click Back to Honest John's Motoring Agonies 23-02-2019 Part 1 
Comments
Author

Honest John
Latest