Honest John's Motoring Agony Column 02-03-2019 Part 2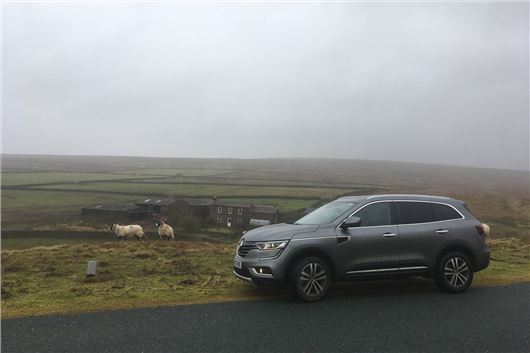 Published 01 March 2019
Click back to Honest John's Motoring Agonies 02-03-2019 Part 1
Pulling power 
My wife and I are planning buy a caravan for holidays and have been advised that diesels are the best tow car option both in terms of power and mpg. However, we have noticed a steady increase in the difference between petrol and diesel prices lately. At what price does diesel become the less viable option in terms of MPG and what is behind this disparity in prices?

KR, via email
After publicity of the VAG NOx scandal and the proposals for penalising non-EU6 diesels for entering town centres, the public has started to reject diesels en-masse and used values have collapsed by around an extra 20%. But if you won't need to drive into town and city centres and you need to tow quite a heavy weight, then turbodiesels can remain a viable option. Note that the city centre ban and even national park area diesel bans are increasingly Europe-wide. I ran a Renault Koleos 4WD diesel for a year and thought it would make an excellent caravan tug, now at a significantly knock-down price.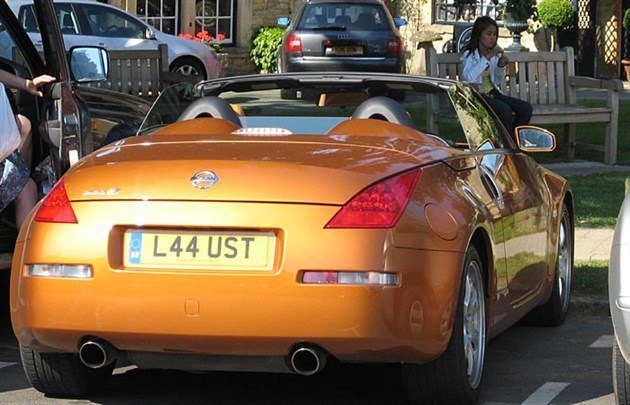 Now the fun starts
I am in the lucky position of retiring in February and would like to buy a car for fun, while still keeping it as a daily driver. I am happy to get an older car and spend time bringing it back to A1 condition both cosmetically and mechanically (not major issues). I am thinking of coupe, manuals with 6- or 8-cylinder engines, so BMW E46 and E90 M3, Porsche Cayman or 996, Mercedes various models etc. I would be able to spend up to £20k but would like something that may well appreciate as it grows older.

SE, via email
Repair and even maintenance bills for all of the cars on your list can be eyewatering. For example, 12 spark plugs for a 6-cylinder M3 are more than £500. Don't go near a fried egg headlamp 996. Older watercooled Porsches could have a devastating intermediate shaft bearing failure that leaves you needing a new engine. Better to think simple. Something like a 2006 Nissan 350Z 300hp roadster, like this one: /road-tests/nissan/nissan-350z-roadster-2006-road-test/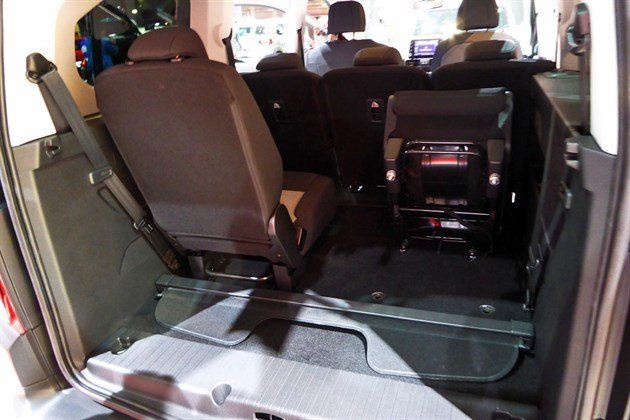 Pulp friction
My 14-year old Volvo V70 estate, well serviced, may soon have to go. Is there a good SUV/4x4 that would give me decent boot space with seats folded. As a book-dealer with occasional big loads could you recommend another estate; if not an SUV? Would a PCP make sense rather than finance on a 2nd hand vehicle
SP, Bedfordshire
Books are heavy. Therefore, to avoid creating a dangerous high centre of gravity, you need to carry them as low as possible in a vehicle. SUVs are high to start with and the seat folding arrangements lead to a high load floor. Not good for heavy weights like books. Estate cars are better because the load deck is lower. But best of the lot is a van-based MPV such as the new Peugeot Rifter (/road-tests/peugeot/peugeot-rifter-2018-road-test/) Citroen Berlingo (https://vans.honestjohn.co.uk/van-reviews/citroen/berlingo-mpv-2018/) or Vauxhall Combo Life (/road-tests/vauxhall/vauxhall-combo-life-2018-road-test/). There's also the Mercedes Benz Citan Tourer (https://vans.honestjohn.co.uk/van-reviews/mercedes-benz/citan-tourer-2015/), VW Caddy Life (https://vans.honestjohn.co.uk/van-reviews/volkswagen/caddy-life-2015/) and Ford Tourneo Connect (/road-tests/ford/ford-tourneo-connect-2014-road-test/). But not the 7-seater Tourneo Connect because the seat folding arrangement leaves the load deck too high. If a van based MPV is too hard core, then a Citroen C4 Space Tourer (formerly called the C4 Picasso): /carbycar/citroen/c4-spacetourer-2018/
Seasoned veteran
I drive a Porsche Cayenne diesel, which is 4 years old. My mileage is 24,000. I am worried about rumours of problems with the drive shaft. Can you tell me if these rumours are true and what can be done about it to prevent an accident? I believe the repair costs are very high.

RC, via email
Sorry, while we can't deny that this rumour may be circulating in other quarters we have received no such complaints and also searched the DVSA database to no avail: /carbycar/porsche/cayenne-2010/good/
Raised expectations
My husband and I are looking to buy a medium to small sized car. We would like one that has high seats and is similar in style to a SUV. We don't want a diesel. Please advise? Also, can you tell us what your thoughts are concerning buying a second-hand car v/s a new car on  personal contract hire including maintenance?
SC, via email
I'd go for either a Honda HR-V: /road-tests/honda/honda-hr-v-2015-range-road-test/ Or a Mazda CX-3: /road-tests/mazda/mazda-cx-3-2019-road-test/ Or, for a longer 7 year warranty, a KIA Sportage: /road-tests/kia/kia-sportage-2016-range-road-test/ Whether to buy used or new on a personal contract hire depends on the deal you can do and the length of manufacturer warranty outstanding on the car. It will be cheaper to buy used, but that will be partially offset by the replacement costs of wearing parts such as tyres, brakes, etc. and increased maintenance costs such as changing the automatic transmission fluid. None of the cars on my list require £500 timing belt replacements every 4 - 5 years.
NOx in my backyard
I own a 2014 VW Passat 1.6 TDI that I purchased from a VW dealer at 1 year old. I couldn't agree with you more in your replies that people should not jump into class actions unless their car has suffered some sort of problem after the updates if they intend to keep the car long-term as I did. If they bought it intending to sell within 2-3 years, then they may have been harmed due to resale values being lower, in which case they have suffered a loss - though the 50% level mentioned in one of the class actions seems outrageous. What would your thoughts be on this being valid? Some additional background you may find if interest: My car was updated nearly 2 years ago. For the first 5-6 months after the update there was a noticeable improvement in mpg (2-3), which may have been due to the cleaner/engine flush that was used alongside the service. (I was charged for the cleaner, which seemed a little cheeky). It still performs at least as well as before the update nearly 40k miles later. (It seems about 1 mpg better averaging low 40s. Not much of my driving is on motorways)
SCW, via email
The assertion that EA189 diesels have suffered 50% depreciation is nonsense. These are mainly 2008-2012 cars that are starting to get on a bit anyway, but the values of used examples have not plummeted any more than the values of used diesel cars generally. The public still subscribes to the notion that "few things in life are as reliable as a Volkswagen" and nothing seems to shake that off. It's really weird because this makes their expectations so high that they complain to me about things going wrong with their Volkswagens more than they do for any other car. Good to hear that the NOx emissions fix actually improved your car. (They probably fitted a new EGR as part of it.) I suspect this is what has happened to the silent majority of owners who think that by keeping quiet they can get something out of VAG via the class actions. What they don't know is that, if they lose, they jointly become liable, not only for their own costs, but also for VAG's in defending the cases.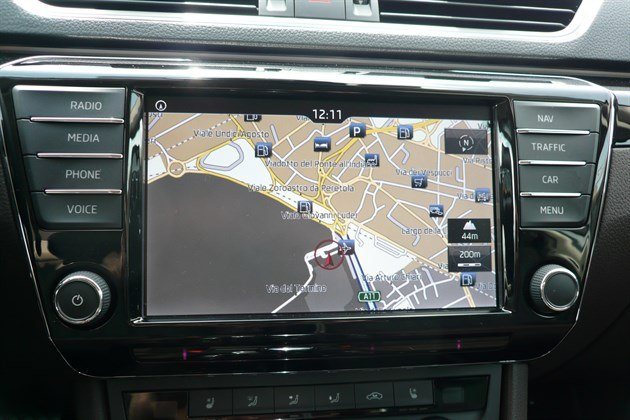 Lost cause? 
In April 2015, my wife purchased a new Skoda Superb, which was subject to a 3-year manufacturer's warranty. When the car was just over 2 years old it developed a fault with the media centre. The screen would freeze and then it was impossible to use any of the facilities. We returned the car to the dealer under warranty and over the next 18 months it was taken back a total of 6 times but they were unable to eradicate the fault. In November we were told that neither Skoda or the dealer could provide a fix for the car and we rejected it. The dealer has since offered us £2,500 compensation provided we keep the faulty car unrepaired in full and final settlement. We have refused their offer. What is your recommendation to achieve a satisfactory redress? 
JW, via email
The current model Superb did not go on sale until 30th April 2015, so I presume this is the 2008-2015 model, which is notorious for failures of its Columbus infotainment centre. See: /carbycar/skoda/superb-2008/good/  However, though the fault developed in 2017 while the car was within warranty, it is now 43 months old and 7 months out of warranty. If you are seeking more than £10,000 for it then your case would have to go to the full County Court and could get very expensive. Even then, the judge may rule that failure of the "media centre" of a 43-month-old car was not sufficient reason to reject it and that the offer of £2,500 by the Skoda dealer was wholly fair and reasonable. So I'd take the offer.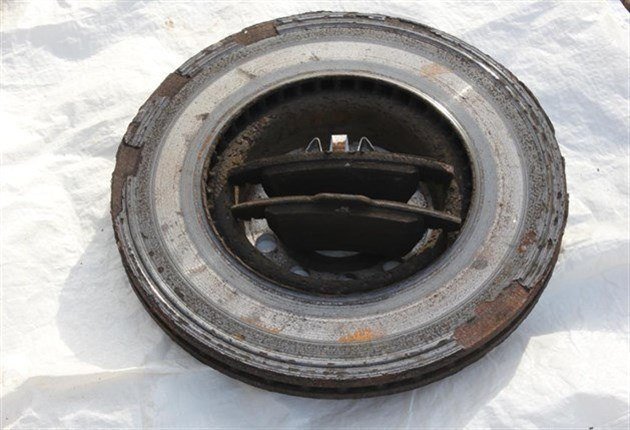 Another one bites the rust
My 2016 VW Passat 2.0TDI Estate with 36k miles has just been for its first MoT along with its 2nd long term service. The MoT report says that the rear pads are 90% worn: new rear discs and pads required, rear discs corroded. I was advised the fronts pads are only 25% worn. The tyres are all between 6-7mm of tread. Neither tyres or pads have been changed from new. I don't understand how the rear discs and pads can need replacing after only 36k miles. Nearly all my miles are on the motorway and I drive very economically averaging over 60mpg. The service manager said it was in part due to the electromechanical parking brake. I can't see how this can be right. I asked if they checked the electronic brake for faulty operation. They said it was showing no faults and working as expected. They also said the corrosion has helped to wear the pads out. My previous car did 283k miles and I only changed the rear discs once. I can only think there is a manufacturing fault on the discs if they are corroding so badly as to wear out the pads, or the electronic parking brake is not working as expected. I would appreciate some advice before I write to VW concerning this issue. I don't want to pay out £319 for rear discs and pads every 36k miles.
GC, via email
Having to replace rear brake discs on a VW at this sort of mileage due to corrosion is not unusual. Historically I've had to do it on GTI MkIIs at 20,000 miles. The problem is compounded by the electromechanical parking brake with Autohold. But the main reason for overnight corrosion eating into the discs (apart from typically VAG quality discs) is not braking hard enough to clean the overnight corrosion off. A mere 5-10% of a car's braking is at the rear. The rear brakes only serve to balance the braking. So unless you do a few firm (safe) stops every time you take the car out this problem will continue to occur.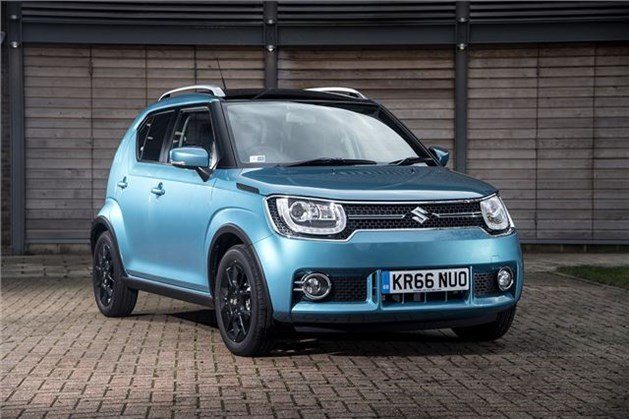 If you knew Suzy
My wife and I, both in our eighties, find our Suzuki Jimny ideal: principally its higher driving position and the ease of getting in and out of the car. It is also small enough to fit into our little garage. As the time has come to replace it we shall be most grateful if can you can suggest another small car with a relatively high driving seat to enable us to enter and leave with ease. We have seen the latest new style Jimny, but it seems to have been built for those who drive off road and my wife finds it far from attractive.
DF, via email
Possibly a Suzuki Ignis: /carbycar/suzuki/ignis-2017/ Or the even smaller and much cheaper Celario: /carbycar/suzuki/celerio-2014/  The new Jimny is sold out in Europe for the next year anyway.
Oil burning petrol
My son owns a 2010 Audi A4 estate 2.0 litre petrol, which has been drinking oil. He took it to a franchised Audi dealer and it  failed their test. They say they will contact Audi to see if Audi is willing to contribute to the cost of rectification. Is that a  reasonable response, or should they repair it at no cost?
EW, via email
You might get some goodwill. But it's 8 years old and, though this is a well-known problem with the EA888 2.0TSI engine, neither the supplying dealer nor the manufacturer can be held liable under Sale of Goods that sets a 6 year limit on any such claims: /faq/consumer-rights/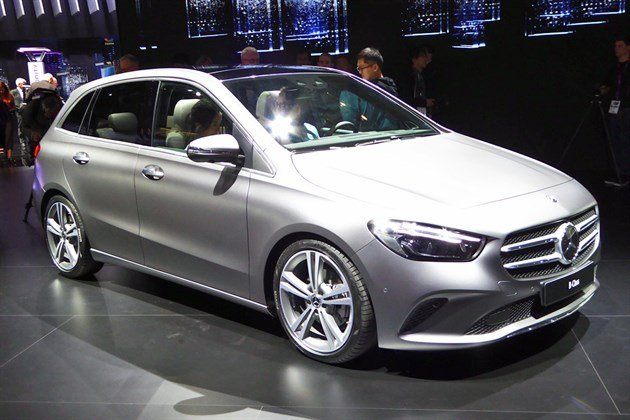 Backs to the future
I suffer from a back problem and am looking for a replacement car that will give me a higher seat and good headroom. We are looking for a petrol automatic. We have tried a Mercedes B Class and find both seating criteria well matched, though they are a bit expensive, but we should be looking further.  We have had poor results from Ford in the past and would discount them, what would you recommend from the market?
PW, via email
There's now a new B-Class that makes up for the rather disappointing, un-Mercedes-like 1st and 2nd generation B-Class: /road-tests/mercedes-benz/mercedes-benz-b-200-d-2019-road-test/  KIA's Picanto and Hyundai's ix20 are fairly upright with good forward vision but won't be around for much longer. No more Ford B-Max. No more Citroen C3 Picasso. Ford does do the EcoSport, but we don't think much of that. Probably the nicest small crossover is a Peugeot 2008 1.2 Puretech 130.
Who's responsible?
Do you agree that the government is partly responsible for the job losses at Jaguar Land Rover for not making a distinction between the old, and the new diesels with the latest emission controls? The quoted CO2 emission figures for my diesel XE with a 2-litre engine are 106 g/km as against the greater emissions of 179g/km for the same 2 litre car with a petrol engine. And this is before considering the extra MPG from the diesel.
JD, via email 
The EC, the UK government, Euro 6d, WLTP and RDE all do make a distinction between old diesels and new ones. This is not the case with the slow selling XE and the XF, but JLR's problem is that it installed its Ingenium diesels transversely in an old floorpan in its SUVs that could not accommodate the fitting of the DPF directly to the cylinder head where it would get sufficient heat to passively regenerate. Because there was no room for the DPF to be close coupled to the cylinder head it had to be installed under the car where it does not get hot enough to passively regenerate, so has to actively regenerate. Drivers switching off mid-active-regeneration is what causes the problems. Nothing to do with the Government. Everything to do with JLR trying to re-use the old Freelander II floorpan for the Evoque, the Discovery Sport and the E-Pace.
Car Macanics
I have a problem of complete electrical failure of a Porsche Macan and would like to ask for your help or guidance. My Macan was new at the end of February 2018. The car is financed on contract hire through Lex Autolease, and it was supplied by a Porsche dealership in Leicester. During the first eight months I had had the car it never displayed any faults, and it accumulated 4,000 miles. On November 10th I drove the car from my house with three passengers on board. After a short distance, whilst on a busy high street, the car suffered a complete electrical failure. The engine and all the electrics cut out, and I was left to coast to the side of the road without any indicators or brake lights to warn the cars behind me. It was as if someone had turned the car off and taken the key out. After about 10 minutes of trying, the car eventually re-started, but only the engine was running. The dashboard and all electrics were not working. Fortunately I was close to home, so decided to drive the car back. I called Porsche Assistance who in turn called out the AA to my house. The AA patrol was unable to diagnose the problem as it was obviously complex, so he arranged for the car to be recovered the following day. Eventually it was transported to a Porsche dealership in Hatfield. After a few days they started working on it. I received a phone call from them a few days later saying that the car had a lot of faults stored in its memory, but they were unable to work out what had caused the failure. They had cleared the faults and the car was now working normally, but they were unable to replicate the failure. I expressed my concern this was the case, so they agreed to carry out an extended road test. In total they covered around 250 miles of testing, and the car showed no further faults. I was told the car was ready to be picked up. I refused to do this on the basis that just because they were unable to understand what caused the failure, it didn't mean that the car was now fixed and safe to drive. Had the failure occurred whilst I was in the fast lane on a motorway, and even worse at night, it would have put me and my family in a serious life-threatening position. Meanwhile I had also contacted a customer services manager Porsche GB, to see if they would assist in resolving this problem. I was expecting them to see that the suggestion that I should now put our lives at risk was ludicrous, but they were uninterested in saying anything further than what the dealership had said. He went on to say that my issue should now be taken up with my contractual partner, which in this case is the lease company. After a few telephone conversations and emails with Lex Autolease they basically paraphrased what the dealership had said, and asked if I would now be picking the car up. Again I refused and notified them that I was engaging the services of a solicitor. The solicitor wrote to the legal department of Lex Autolease. Although my solicitor has to date not received their formal reply, I have received an email from the person who was handling the case that my complaint will not be upheld. I am now left in a very difficult situation. I am totally gobsmacked that the bottom line of what they are saying is that they acknowledge the failure as fact, but because they cannot understand what went wrong I now have to pick the car up and continue to drive it putting lives at risk. I cannot accept the car unless they understand and repair the fault. I am paying for a car which I am not able to use. I am unsure as to where I stand legally with Lex Autolease or Porsche. Ultimately, I would be happy for the lease company to terminate the agreement, and my solicitor has made the suggestion, but they will not accept that. Do you have any suggestions as to what my course of action might be? For reference I have recorded a number of telephone conversations, and as mentioned I have a few emails from Lex Autolease.
AR, Broxbourne
If you want to reject the contract hire of the car for the reasons you state then you have to engage a specialist solicitor and, because the contract hire payments in question exceed a total of £10,000, you need to be prepared to take the matter to the full County Court and then on to the High Court if necessary. You could face a legal and court costs bill of more than £20,000 with no guarantee of a favourable ruling and, even if you get one, you might not be awarded all of your expenses. In practice, if you commence such a legal action against the contract hire company, they will probably capitulate rather than risk losing the case. But you have to be prepared to take the necessary risk.
Click back to Honest John's Motoring Agonies 02-03-2019 Part 1
Comments
Author

Honest John
Latest