Honest John's Motoring Agony Column 12-01-2019 Part 2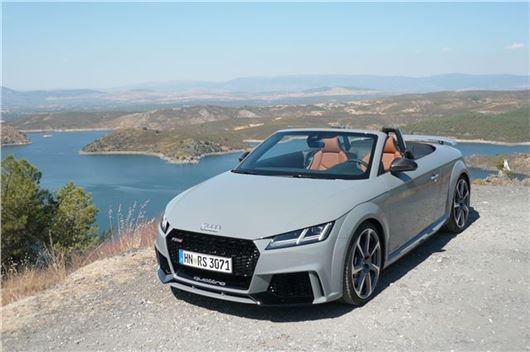 Published 10 January 2019
Click back to Honest John's Motoring Agonies 12-01-2019 Part 1
TT time
I'm looking for an Audi TT with a petrol engine and low mileage. What would be your advice? My budget is £15k - £19k.
RM, via email
For wind in your hair and a suntan, a plain TT 2.0TFSI quattro Roadster 2015 model or later: /carbycar/audi/tt-roadster-2015/ The previous roadster was very blustery in the cabin with the top down. The later model isn't. Or, if you're going all-out, the previous model 2.5TTRS coupe with its wonderfully sonorous 5-cylinder engine: /road-tests/audi/audi-ttrs-2009-road-test// (That's coming up for 'classic' status so shouldn't lose too much money.)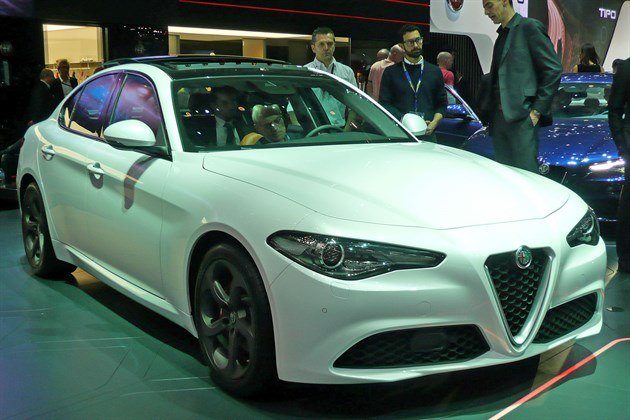 Clutching at straws
I read with interest recently one of your correspondent's favourable comments about the Alfa Guilia. It's a great looking car and, as you said, when the Italians get it right, it looks great. I would go for one. However, I cannot understand the decision to exclude a manual gearbox option in the UK. In a car like this, focused on driver involvement, an automatic only reduces this and takes it toward the 'driving an armchair' category. Alfa themselves seem to have no real answer to this challenge, just a salesman's patter. From current experience I am not fond of changing gear on the steering wheel.
JA, via email
Simply because the auto changes faster. I remember when Ferrari abandoned manuals because drivers couldn't change gear fast enough. The manual 550M then became the 575M F1. And, of course, an auto gives your left foot less work to do when braking into a corner. F1 cars are effectively DCT automatics.
Changing gears
I run a 2013 Ford Focus estate with Powershift automatic gearbox. In many ways this car is ideal for my needs, but if not driven carefully the gearbox judders badly. There is quite a bit about this on YouTube. My garage reprogrammed it and this improved things but did not cure it entirely. I shall need to replace my car soon and I'd like to get another Focus Estate, but do you know if Ford has cured the gearbox problems?
PW, Braintree
We have masses of complaints in the good/bad sections in: /carbycar/ford#used / Ford has now abandoned the dry clutch Powershift in favour of 6-speed torque converter autos in the Fiesta and 8-speed torque converters in the Focus. From 2015 the Focus 1.5 Ecoboost was also fitted with a 6-speed torque converter auto.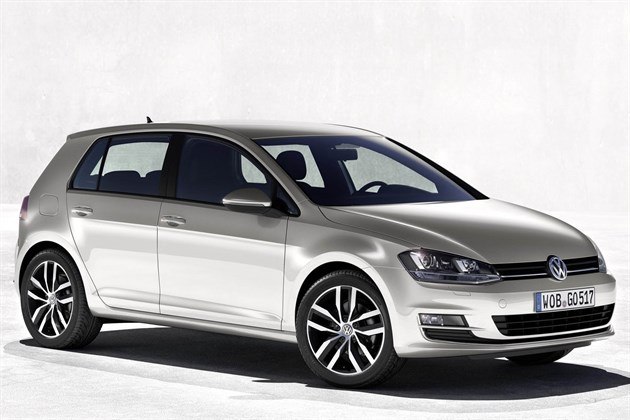 Diamond geezer
I have a 4-year old VW Golf, which I bought new in 2014 with nice looking "diamond cut" alloys. I have serviced it as recommended with the same dealer I bought it from. However, a neighbour said last week, "I see you have the same corrosion problem as we found on my Golf alloys." Initially I just thought I had been more careless than usual and scuffed the wheels a bit on the kerb whilst parking. However, I now see it is not all parking damage. Is this a big problem on VW alloys? Who pays? and will the corrosion repeat itself on any replacement alloys?

JA, via email
It's almost always a problem with 'polished' alloy wheels coated in lacquer. The lacquer often does not prevent penetration by winter road salt chips and consequent oxidation under the lacquer. Best to buy alloys pre-painted with high temperature paint, then sealed on top of that with high temp lacquer.
Stoney end 
I recently had a spell in hospital and my wife has travelled to and fro the hospital for about 10 days. On her return trip one evening she heard a thump at the front of the car, later checked and found a 10mm round hole in what appeared to be 'Perspex'. My initial thought was to call my local Mercedes dealer and see if the 'Perspex' lens could be replaced. They checked and, to my astonishment, called back to say it required replacement of the entire headlight unit: the part was over £700 and probably by the time labour was added I would expect little change out of £1,000. With an excess of £350 the no-brainer option was to make a claim. It amazes me that manufacturers make these all-singing all-dancing units with little regard for owners who have unfortunate minor accidents. I look forward to your view
PD, via email
That has been the case for 30 - 40 years. A stoned glass lens of a 'sealed beam' headlight always required an entire new headlight. These days with LED DRLs embedded in headlights of increasingly complex shapes it's common to need a new light unit for what may seem a minor flaw. And any damage to a light unit, even a single failed LED, can be an MoT failure.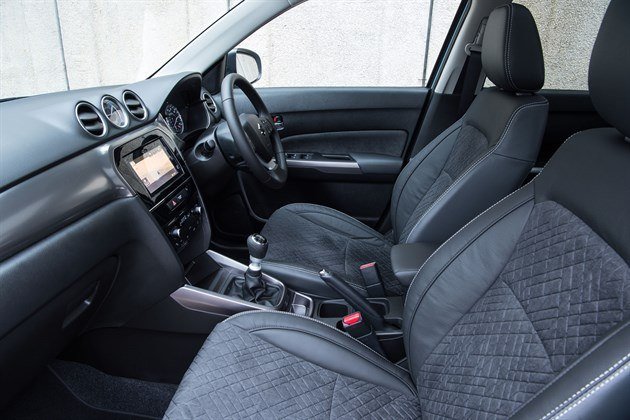 Getting leverage
I will be looking to replace my 2016 Mazda CX-3 2.0 4WD manual. As you have mentioned, it drives really well and has a quality feel with reliability. I am looking for another petrol 4WD SUV, and I would prefer manual, but would consider a hybrid. I also prefer a manual handbrake and leather interior as I do gardening work and drive a little off road. I am looking for more hatchback area for my Airedale terrier or tools. I like the look of the Volvo XC40, but not the range options currently available and the MINI Clubman, but that has wrong engines and looks dated. I have a budget of £30k including trade in.
JL, via email
No manual handbrake in XC40 and in fact the latest CX-3 and CX-5 don't have them either. No SUV hybrids with manual handbrakes that I know of. Maybe a Dacia Duster 4WD when it finally arrives. But, so far, your best bet is a Suzuki Vitara S 1.4T Boosterjet: /carbycar/suzuki/vitara-2015/
Continuously variable
Much as I appreciate (like you) that torque converter autos have improved tremendously over the past few years, I am surprised that you do not put a bit more emphasis on small autos fitted with a CVT. In particular, my Yaris 1.3 CVT is an excellent car. The CVT is very responsive, and manufacturer figures give it a virtually identical performance to the manual version. It has plenty of room and a good ride. My only criticism is the over-fussy 'seven speed' idea, with two methods of changing gear and the poor instrumentation layout. Apart from that, it is a delight to drive.
PW, via email
Unfortunately, while many DCTs don't work but some do, many CVTs don't work either. Toyota's and Honda's have always been good, but Nissans have been appalling. The complaint level against Nissan CVTs in in Qashqais, Jukes, Micras, Notes and Pulsars is almost as high as against VAG DQ200 DSGs and dry clutch Getrag Powershifts fitted to smaller Fords. The best CVT I have ever driven is in the new Honda CR-V. Yet our 2010 Honda Jazz 1.5iVTEC 120 in Thailand is fitted with a 5-speed torque converter box and that's a much better car to drive than a UK Jazz 1.4iVTEC CVT-7.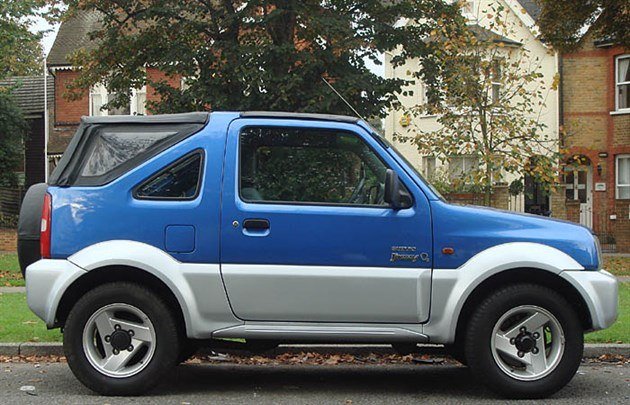 Will Jimny fix it?
My chum and I travel from Bath to France twice a year to explore WW1 sites. I'm now finding that we are going to more extreme places, often involving tracks and badly maintained roads and last year we had to contend with a lot of snow up in the Vosges Mountains. I currently drive a Honda Insight: brilliant car, but would like a second car for France. I was thinking of an automatic Suzuki Jimny, small 4x4, looks like fun to drive, fairly cheap to buy, etc. What are your thoughts on the Jimny, and can you also recommend some similar alternatives? I'll be happy to spend about £15k. 
IB, via email
The new Jimny is sold out in the UK for the next two years, and from 2020, in order to meet EC fines against the manufacturer for high CO2, it will either need a different engine or its price will have to rise substantially. But you might find a late previous generation 1.3 auto. That's all there is with automatic gears and 4WD that size. Excellent off road. But far from fun to drive long distances on the motorway. Years ago, there was an automatic Daihatsu Terios and, best of the lot, the Mitsubishi Shogun Pinin, but they are getting old now.
In a while, crocodile
I am considering replacing my Porsche Cayman 981 manual with a Golf R DSG and read your response on the DQ500 gearbox in The Telegraph of 3 November. If I change to a DSG, it is important to be able to hold the selected gear, so please can you let me know when the DQ500 gearbox was introduced?
SH, via email
I think the date of change was November 2017. You can easily tell. The DQ250 is 6-speed. The DQ500 is 7-speed. Audi RS3s had it long before then, so it's possible Golf Rs got it before November 2017.

B's knees
I always grab the Saturday Telegraph so I can read your advice. Proof is I have changed to Superdiesel and last week had 4 Michelin Cross Climate tyres fitted. My car is a 2012 Mercedes B180 CDI Sport automatic. It is serviced every year and, having done nearly 70,000 miles, my question is: "What do I need to do to keep it in tip top condition as I am 75 and would like the car to last another 10 years, or see me out."
LG, via email
The DCT transmission needs a regular change of fluid and filter every 4 years. Change the brake fluid every 2 years before it becomes contaminated with moisture and corrodes the internals of the ABS module. Keep the car clean and waxed. Never put it into a garage wet. Regularly drive it on runs of at least 50 miles at least once a week.
Waiting for it 
I am currently looking to change my car and, on visiting our local KIA garage in Inverness, was told that delivery time could be anything up to 14 - 16 weeks. This seemed to apply to nearly all their models. This came as rather a shock, since I was expecting delivery to be a couple of weeks or so. When pushed, the salesman admitted that this was due to the introduction of the new WLTP tests. Am I right to assume that this situation will apply to all the major manufacturers? If so, would it be better to accept the long delay and order now or wait for a few months until the supply situation improves.
JA, via email
It depends on the actual model. If it has already passed WLTP and is in stock in the UK, then delivery could be in days. If it has not passed WLTP, then the car cannot be registered in the UK until the model is certified as having passed WLTP. Some VWs were delivered to dealers uncertified, so could not be registered to their buyers.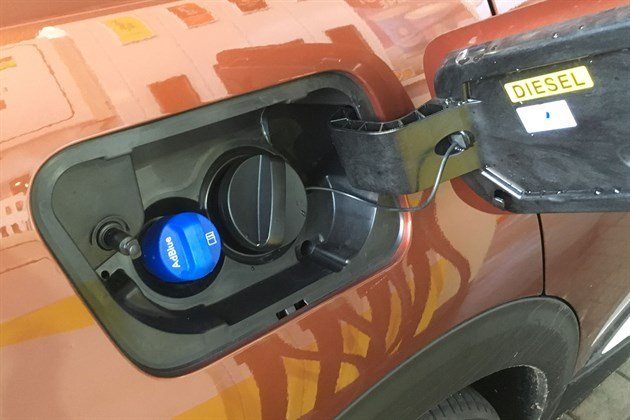 True Blue
What is 'Ad Blue'? Is it something that will reduce emissions from all makes of vehicles, or is it for emission control systems installed in specific models?
HJH, via email
It is a Urea solution specifically for Selective Catalytic Reduction systems on diesel engines where it is injected into the exhaust manifold to change the chemical composition of the exhaust gases, reducing NOx.
Rag-top remonstration
Please can you let me know if there is anyone you can recommend to help me with a convertible roof issue? My 2004 Audi A4 3.0 has provided me with many miles of trouble-free and enjoyable motoring.  Unfortunately, the rear glass window has started to become detached from the fabric hood. I have taken it along to my local Audi dealer who kindly offered to relieve me of £190 to plug my car in to his diagnostics (which I politely declined), but otherwise could offer no help or advice whatsoever. I've tried some 'Gorilla Glue' and some strong contact floor adhesive, but neither have stood up to the rigours of everyday use as the original adhesive did. Otherwise, the roof is in perfectly good condition for the age of car, so I wonder if there is a specialist who might be able to fix it? 
PE, via email
Look on http://www.yell.com for local <car upholsterers and trimmers> I am incensed at the offers of Audi dealers to plug cars into electronic diagnostics at huge costs to determine faults that are as obvious to the naked eye as the dealer's greed.
No reservations?
I recently purchased a 2015 FIAT 500 Lounge petrol model. It appears that there is no brake fluid reservoir. Looking at the owner's manual it shows the brake fluid reservoir next to the engine coolant reservoir. How come? It is not there. Would the brake fluid in this car be taken from the power steering fluid reservoir? I am baffled.
EM, via email
I had to jump start mine a few years ago so have a photo of the bonnet up. The brake fluid reservoir is the white-capped container on the left-hand side to the rear of the engine compartment.
Paperwork 
We frequently take our camper van to mainland Europe. Should we have the vehicle registration document with us? Will a photocopy do? Presumably it should not be kept in the vehicle? 

GB, via email 
It's a legal requirement to carry the original V5C registration document. A copy will not do. Keep it in your pocket. You will also need Crit Air stickers showing the vehicle's emissions category: https://www.certificat-air.gouv.fr/en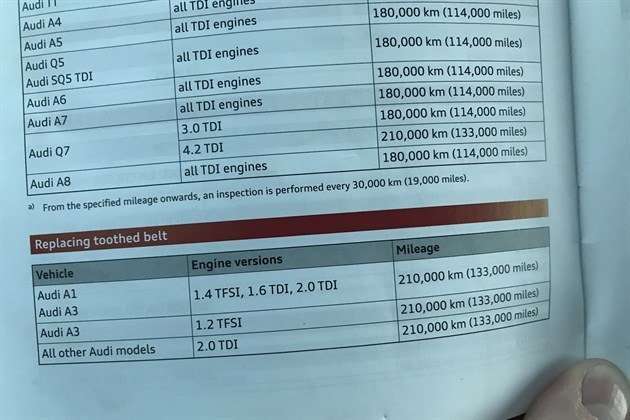 By the book?
The handbook for my 2013 Audi A4 says to replace the cam belt at 133,000 miles (see photo attached), which I presume means before this point. My car has covered 80,000 miles. The car went into an Audi dealer recently who told me it needed doing now as it was 5 years old. I showed him the book, which he couldn't explain, just saying that it was an "old" book. He reiterated that it should be done due to its age. Would you suggest taking this advice or is it a dealer ploy to make more money sooner? If you advise doing it, would you suggest doing things like the water pump at the same time?
LM, via email
Yes, it's an old book. They brought the timing belt change back down to 5 years or 60k miles (+ tensioner + waterpump) to be on the safe side because waterpumps and belts were failing. 
Range rover 
My wife and I are considering buying an EV. However, we have been advised by a relative (who lives in West London) with a Nissan Leaf that she has to plan all but local trips using one of four apps on her phone to get the correct charge point. Sometimes, she has got to a charger, only to find that someone else has just pulled in, thus creating a long wait. Other times, people are using the "Electric Only" bays to just park an EV, without charging it! She says the whole system is chaotic and, as we live out in the sticks, this has put us off. Is there any light at the end of the tunnel?

GN, Sutton Baynham
Unless you have a driveway or a garage, or a dedicated space in a multi-story or underground garage and can get your own charging point installed, do not buy an EV just yet. Another reader made this mistake and bought a Tesla, which has widespread charging points, but simply could not get on without his own charging point.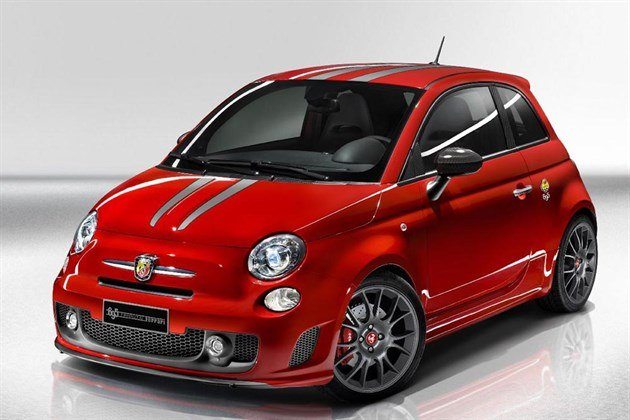 Air apparent 
I have 'discovered' via Google that FIAT is to introduce its 1.4 Multi Air to the 500 range. Do you have any idea when they might be available in the UK?
MC, via email
At launch in 2007 the 500 was available with a 1.4 litre 100HP engine. Could be that FIAT is now replacing the 105HP 875cc TwinAir engine with it for reasons connected to WLTP. A 135HP 1.4 MultiAir turbo has been available in the Abarth 500 since 2009 when that was launched.
Top gears 
You often comment about VW's DSG gearboxes. I own two automatic VWs: a diesel-engined Passat and a petrol-engined Polo. However, I have trouble relating the information I have on the gearboxes on my cars (from the vehicle data plates) to your references to dry and wet clutch DSG variants and model numbers such as DQ250 and DQ500. I've asked my local VW dealer, but he has been of no help.  Are you able to help me with this, or direct me to a database that clarifies which type of DSG is fitted to which VW model?
PL, via email
DQ200 is a seven-speed transverse DSG with a dry clutch pack used in all five VAG brands. The gearbox code in the diagnostic log shows 0AM and or 0CW. This gearbox does not have a service requirement as it is sealed for life. Fittted to 1.0 litre to 1.8 litre petrol and diesel engines. Torque capacity 250Nm. Very high failure rate.
DQ400 is a six-speed transverse DSG with a wet clutch pack and is used in the VW Golf Hybrid and Passat GTE and also Audi A3 etron. The gearbox code in the diagnostic log shows 0DD. The gearbox has a service requirement of 40,000 miles. Generally reliable.
DQ250 is a six-speed transverse DSG with a wet clutch pack. The gearbox code in the diagnostic log shows 02E and or 0D9. This also has a service requirement of 40,000 miles. Torque capacity 400Nm. Fitted to 2.0 litre petrol and diesel engines. Generally reliable.
DQ381 is a seven-speed transverse DSG with a wet clutch pack and torque capacity of 420-430Nm. Fitted to 2.0TSI petrol engines. Generally reliable.
DQ500 is a seven-speed transverse DSG with a wet clutch pack and a torque capacity of 600Nm, mainly used in the VW Tiguan and Audi Q3 it can also be found in the T5, Audi TTRS, Audi RS4 and late model Golf GTIs and Golf Rs. The gearbox code in the diagnostic log shows 0BH and or 0BT. This also has a service requirement of 40,000 miles. Generally reliable
DQ511 is a ten-speed transverse DSG with a wet clutch pack and a torque capacity of 550Nm.
DL382 is a seven-speed longitudinal DSG with a wet clutch pack and a torque capacity of 400Nm, used in front wheel drive Audi A4s, A5s and A6s. Has a service requirement of 40,000 miles. Can have problems, especially if servicing is neglected.
DL501 is a seven-speed longitudinal DSG with a wet clutch pack and a torque capacity of 600Nm, used in Quattro four-wheel drive Audi A5s, Q5s, A6s, A7s Q7s, A8s, and the Porsche Macan. Has a service requirement of 40,000 miles. Can have problems, especially if servicing is neglected.
Click back to Honest John's Motoring Agonies 12-01-2019 Part 1
Comments
Author

Honest John
Latest