Honest John's Motoring Agony Column 05-01-2019 Part 1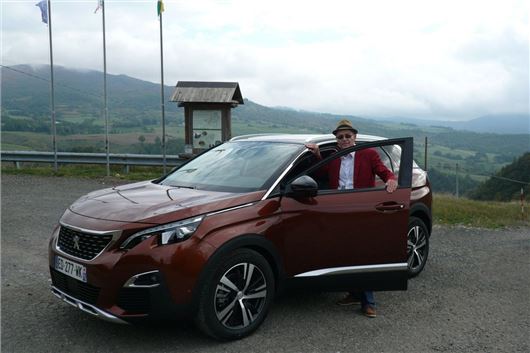 Published 02 January 2019
This weekend's transportation traumas include idle moments, rusting in pieces, a 'thirty-something' and in Part 2 skid control, a classic dilemma, soft on top and more to keep you warm and snug inside while Jack Frost has other ideas. 
As usual, emails to Honest John should be addressed to: letters@honestjohn.co.uk  Please try to keep them as short as possible. 
Amazed and confused 
I continue to be amazed at the drivers who continue to leave their engines running while parked. I mean for long periods, sometimes outside supermarkets while their partner completes a shop or when they have to make a phone call. I once parked over 20 minutes behind a driver in Dartmouth who was waiting for the Higher Ferry to leave and return across the Dart River. He left his engine running the whole time, even though there were signs saying to turn engine off when waiting for ferry. Manufacturers have introduced Stop/Start,  but this just doesn't register with certain people. Diesel van and lorry drivers are often as bad while they offload their goods. Is it me or are these people just being selfish and inconsiderate and unaware of the cost?
JC, Droitwich Spa
It's because if they don't, and continue to use a/c, radio, mobile phone, computer plugged into the car electrics their batteries could be flat when they want to start their engines again. Even if they merely sit in the car and do nothing their paired phone will be taking a charge. Alternators and batteries these days are not designed to build up a significant charge. Truck drivers need to keep engines running to power such things as hydraulic lifts.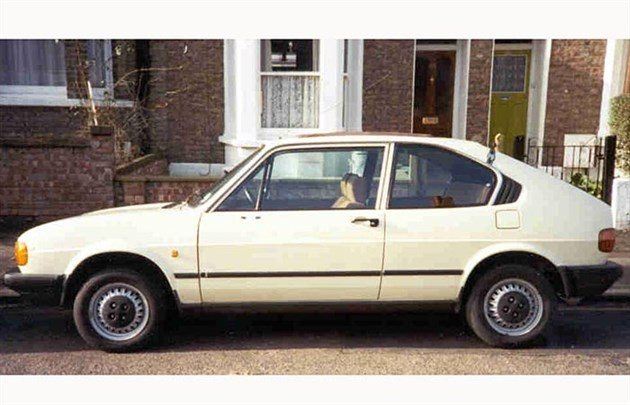 Romeo, oh Romeo
In a recent email a correspondent was singing the praises of his new Alfa Romeo Giulia. Back in the 1970s I owned an Alfasud, which was brilliantly engineered with its flat 4 engine and fantastic to drive, but let down by its poor bodywork that corroded badly despite being undersealed. Has Alfa Romeo addressed this problem? I like the look of the Giulia and might consider buying one.
JM, Doncaster
Been there. Done that. I had a 105 Series coupe and two AlfaSuds. But the reason for the rusting was that when the Russians bought the FIAT 124 production line to build the Lada they paid for it in Russian steel that was of extremely poor quality with a high content of corroding scrap metal. That's why Alfas rusted on their roofs, never mind underneath. This was addressed in the late 1980s when FIAT started building Tipos with electro-galvanized panels so has not been the devastating problem it was in the 1970s. The Giulia and the Stelvio are truly outstanding. If you don't go for the top version, do go for the 2.0 litre 280PS 2.0T, which is a proper chain cam engine in the Alfa Romeo tradition and powers a stunning looking pair of cars.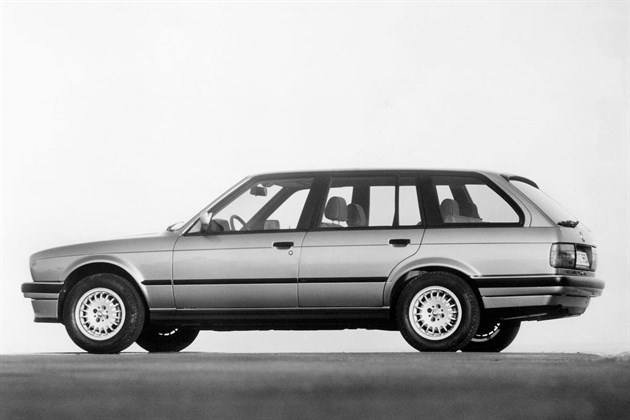 Almost 30
I have owned an E30 BMW 318i Touring, since new, for 29 years. I was wondering if you could provide some advice about how to sell my car? It is no exhibition piece but wonderfully reliable. It has done 151,426 miles. How much is it worth? 
KH, via email
I'd have said £1,000, but some quite high prices are being asked: 
https://www.gumtree.com/cars/uk/bmw/bmw+e30+touring
https://www.newsnow.co.uk/classifieds/cars-vans-for-sale/bmw-e30-touring-for-sale.html
https://cars.trovit.co.uk/used-cars/bmw-e30-touring
https://www.carandclassic.co.uk/list/10/e30/
So you might be looking at £3k +, bearing in mind your description of the car, and if you advertise on those sites you should stand a chance of a bite.
Nipped and tucked up?
The police only have to "send" the NIP to the registered keeper within 14 days. They cannot be held to account for delays by the Post Office. Beckham's super lawyer won his case on the fact the letter arrived late by 2 days to the registered keeper, as posted 2nd class.
RE, Budleigh Salterton
Wrong. That old rule was overruled in Gidden vs The Chief Constable of Humberside in 2009. Mr Gidden received a NIP on day 16, with the delay being attributable to a postal strike. The prosecution accepted the NIP was served late but argued that the strike meant their obligation to serve the notice within 14 days was eased. Mr Gidden was convicted in the Magistrates' Court, appealed to the Crown Court and lost his appeal, but finally had his conviction was overturned in the High Court. The ruling is here: http://www.bailii.org/ew/cases/EWHC/Admin/2009/2924.html This is the ruling that was used by Nick Freeman in Beckham's case. Bentley Motors (which was the registered keeper of the car) did not receive the NIP until 17 days after the 'offence'.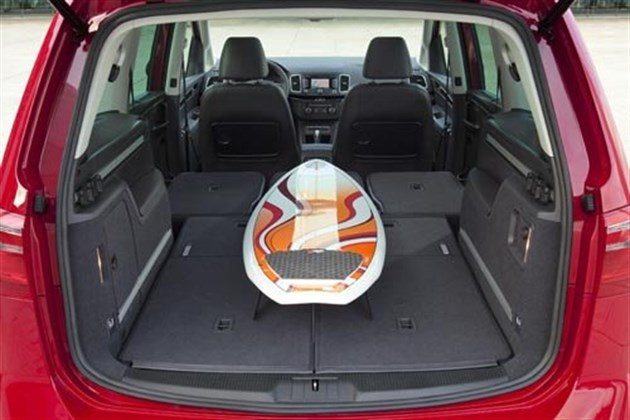 Scootercar 
We have decided to purchase a VW Sharan with a 140HP 1.4 petrol engine to allow a small electric scooter with a hoist to be used with a one-piece lift in and out of the vehicle. This will allow more independence for the disabled member of our family. Any comments would be appreciated.
MH, via email
If it's the 1.4 petrol turbo without the supercharger as well (which a TSI 140 is) then it's very spacious and very comfortable. One just brought me back from the airport. More: /carbycar/volkswagen/sharan-2010/
Shattering experience
I have been advised to contact you after a very distressing few days with my KIA Venga. On Sunday 21st October I was driving down a dual carriageway at 60mph when my sunroof imploded. Nothing hit it. It just went with a massive bang and glass was spread everywhere. KIA has said it's damage and not covered under the 7-year warranty, so I have had to claim on my insurance, which will mean £700 excess and a loss of my no claims discount. Having researched the issue, there are numerous other cases in the media of this happening to other KIA vehicles dating right back to 2011, but none have been recalled or drivers compensated. I feel it is extremely unfair that, through no fault of mine, I am going to end up out of pocket. The scariest thing was that my children's car seats were full of shards of glass. It is just lucky they weren't in the car at the time. I'm wondering if you could offer any advice?
LC, Eastbourne
Glass sunroofs have always been vulnerable. Luckily the bolt from the blue (aircraft) that hit mine struck it at a section that was supported so it did not shatter, but still had to be replaced.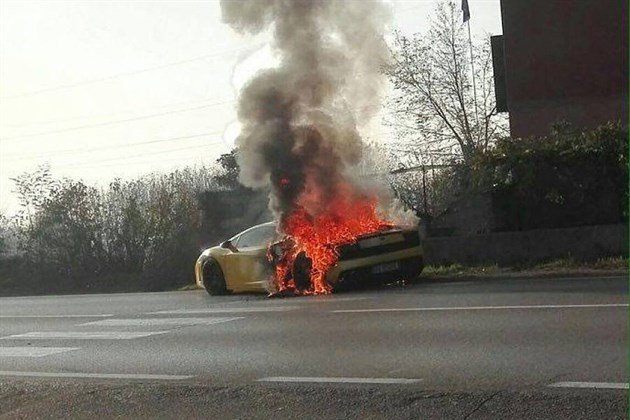 Banger racing
Now I have reached 70 there are certain aspects of motoring that 
infuriate and confound me, namely males with too much testosterone that cause them to accelerate at warp speed towards a line of stationary traffic or a red traffic light ahead. I have no doubt they are getting quite a buzz from the horrendous scream of their engines, and probably an orgasm if they manage to change into second gear and cause their 'supercar' to pop and bang from its exhaust. Some of these cars have apparently been designed to provide a throaty exhaust, though of course the more laughable 'seen better days' Honda Civics, Ford Focus, etc. with lowered suspensions, personalised dents and baby on board stickers have an adapted exhaust system using old bean cans (it seems). Whatever happened to the Construction and Use Regs? Perhaps an introduction of a Police Traffic Department with officers dedicated to enforcing good traffic standards would at least halt the increasing mayhem. Perhaps that's just going too far. Just pop them in Room 101.
RS, via email 
Unfortunately, unless we all pay heavier taxes, the number of police on the streets will continue to decline. Just let the idiots make fools of themselves. The consequence of hard acceleration then sudden lift off in a Lamborghini Gallardo, Audi R8 V10 or Ferrari 458 can be neat fuel hitting a red-hot exhaust system and the car then spontaneously combusting. (Thanks to wreckedexotics.com for the photo.)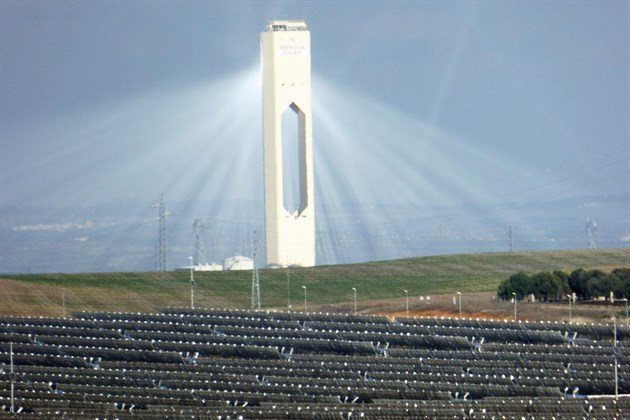 Future-proof
It seems current buyers of mid-price compact and mid SUVs are either having to risk their hard-earned cash on petrol or diesel with uncertain prospects, or a very limited choice of electric or hybrid - with range capability set to transform for the better over the next few years. I have a tremendous opportunity to invest in a new car to last me for the next 10-20 years and would like to take the plunge into an electric, or hybrid at least, which offers me something to be proud of and a bit of kerb appeal for once without being too flash or extravagant. Even if running 10-20 years, with petrol/diesel likely attracting ever increasing unacceptability and environmental levies and taxes I would feel uneasy sinking my once only major chunk of change into a fossil-fuelled eventual outcast. I am also reluctant to buy time via a 2nd hand interim purchase due to increased depreciation, difficult re-sale and purchase and sale costs substantially reducing my available pot and prospects of a new car of a lifetime.  
JH, via email
Mazda is working with Toyota towards future generations of petrol hybrids the petrol element of which will be Mazda's compression ignition Skyactiv X petrol engine and the hybrid element of which will be Toyota's. But these are some way off. Toyota's next gen hybrids are the TNGA based new Corolla, New RAV-4 and Lexus UX. Honda's 55mpg CR-V petrol hybrid is tested here: /road-tests/honda/honda-cr-v-hybrid-2019-road-test/ KIA has launched its all electric e-Niro with a WLTP combined range of 282 miles and a much greater city range: /road-tests/kia/kia-e-niro-2019-road-test/  Peugeot is about to spring a very quick 200HP 3008 twin-engined petrol hybrid (next 'spring'). An awful lot of rubbish is being talked about electric cars. Half of the UK's electricity is still generated by fossil fuels, so the average electric care emits 50g/km CO2 in the generation of its electricity. The UK is a long way from the amazing solar generated electricity in Southern Spain (photo). The only complete answer is a hydrogen car such as the Hyundai Nexo: /carbycar/hyundai/nexo/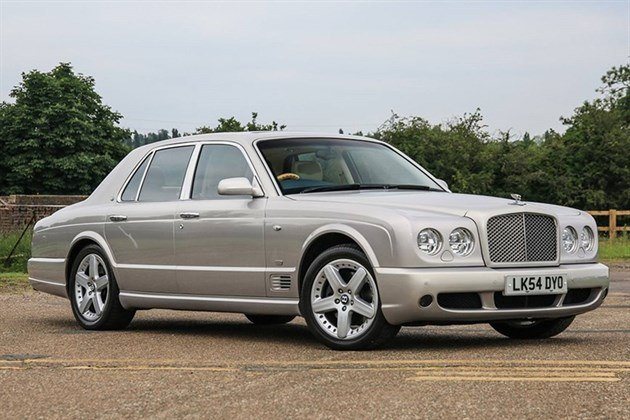 Toad hauler
My husband, aka Mr Toad, is really keen to buy a second-hand Bentley and the model he likes best is the Arnage. It will not be garaged, but will be parked off the private road we live on. I doubt if it will go out much as he is semi-retired and works from home anyway. So my question is, should this acquisition be encouraged? Personally, I think he'd be better off buying a really nice Jag as what he really likes are the plush leather and walnut interiors and the gadgets. Hence 'Mr Toad'. He is not bothered about 'performance': he just wants a comfy luxurious sofa on wheels. I am assuming it will still depreciate but he says not as it will have done most of its depreciation already. He is thinking of spending up to £30k for the nicest example he can find, not that he will go far to see any. I would value your comments.
PJ, via email
There's the Arnage 'Green Label': /carbycar/bentley/arnage-1998/ with BMW's relatively small but powerful 350 bhp/420 lb. ft. twin-turbo 4,398cc V8 engine and 5-speed auto in a very British body 17' 8" long by 7' 1" wide. by 7' 1" wide. I saw one sell at auction in November for just £11,200. From September 1999 'Red Label' 6,750cc Cosworth V8 from Turbo RT offers 400 bhp and walloping 619 lb ft torque with tougher GM 4-speed autobox. BMW engine dropped in August 1999. Various other spec followed with handling packs, designated 'Arnage T', and 'Arnage Le Mans'. And the Arnage T, which is the preferred choice: /carbycar/bentley/arnage-t-2002/history/ The 450bhp, 168mph Arnage T was, at the time, Bentley's most powerful car in history: the result of a three year project to re-engineer the Arnage saloon from bumper to bumper. Beneath its updated, but still familiar 17' 8" body lay what was in many respects a new car. The engine produces 457HP (336kW) and 875Nm torque. Top speed 168mph, 0-60mph in 5.5 seconds. Facelifted from May 2004 and made Euro IV compliant.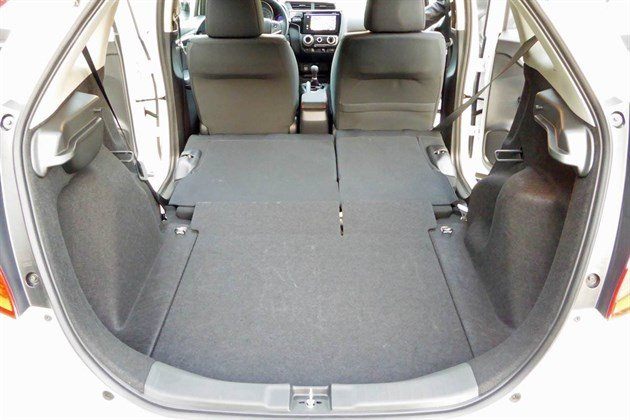 Noted
We have a Nissan Note under the Motability scheme, and the contract is up next year. I (the driver) regard at as a Ronseal car: it does exactly what it says on the tin: unexciting, but practical. I miss the two Pandas that we had previously. One of the Note's major selling points is the fact that it seems to be one of very few hatchbacks with a level-load deck. I have to heave a folded wheelchair in and out, and anything with a sill is a non-starter. While I'm aware that we could have a hoist fitted, that takes up precious space. I also have to be able to accommodate grandchildren in the back. Is there any alternative on the market, as I have heard that the Note is being withdrawn?
LA, via email
The Note was withdrawn from UK sales at least a year ago. A Honda Jazz in much better. Lower, flatter floor. More room inside. And the back-seat squabs also fold up so you could put the wheelchair in the centre of the car if you wanted to.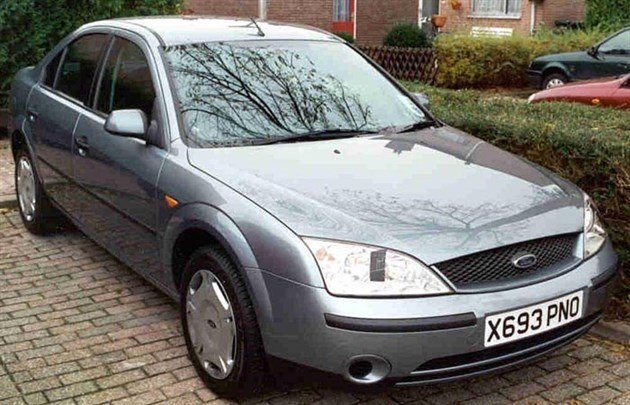 Changing circumstance
I have enjoyed reading your section in the Saturday Telegraph for more than 20 years. In 2005, based on your advice, I bought a December 2001 Ford Mondeo 2.0 litre petrol and it has been a marvellous car. It has annual oil changes regardless of the low annual mileage and I have only used Shell V-Power petrol. Based on 13 year's experience I believe that V-Power does make a difference in keeping the engine in good condition (my Ford dealer agrees). Although the car continues to run well, I am looking to change it for a car with an automatic gearbox. My choice would be between a 2016 Mondeo 2.0 litre petrol with a Powershift gearbox or spend a little more on a 2016 BMW 320i estate (Touring). Which would you recommend for a reliable car for about 6 years? I have heard that the Ford Powershift gearbox can be problematic and would expect that the torque converter BMW gearbox is more robust. However is the petrol 3 Series generally reliable?
KF, via email
Go for the BMW with 8 speed ZF torque converter auto. The wet clutch Powershift with the Ford 2.0 Ecoboost is actually decently reliable as long as the fluid and filter are changed every 3-4 years or every 38k miles. But since this costs £200 - £350 a time, guess what happens? 
Dai-ing wish
My wife has a 2007 Daihatsu SE petrol automatic. This was serviced annually at the dealer who sold it to us as an ex-demonstrator. After the warranty ended we have taken it to a local garage for servicing and MoTs. The car is now 11 years old and we have done the massive total of 27,300 miles over that time. What extra work do you recommend? We will check with the garage what they have done to date, alongside any recommendation by you.
EC, Reading
The brake fluid needs replacing because it is hygroscopic (absorbs moisture) and that moisture can corrode the inner workings of the ABS system. Good idea to have the automatic transmission fluid changed by a member of http://www.feduato.co.uk using a Liqui Moly Geartronic machine, though the cost of this might put you off. Vital to get the brake pipes checked for rust.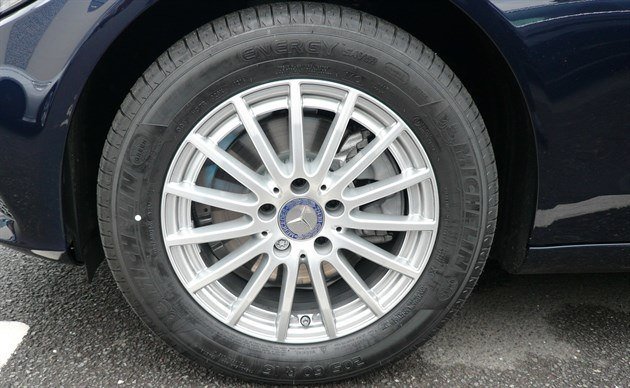 Adopting a higher profile
I have a Mercedes C350 Sport CDI Estate, bought 5 years ago because it gave side support in the seats, which my wife found comfortable with her lower back injury. However, because of the poor state of our minor roads, the 18-inch wheels now make it a bumpy ride, particularly for my wife as passenger. Could I fit 16-inch wheels, which increase the tyre depth from 3.5" to 4.5" to improve the ride, or would 17" wheels suffice?
MH, Sturminster Marshall, Dorset
Yes, you can fit 16-inch wheels with 60 profile tyres and run them at the lowest recommended cold pressures. They are less likely to be damaged by potholes, but don't give as good a ride as Airmatic suspension even with 18-inch wheels. See: /road-tests/mercedes-benz/mercedes-benz-c200-cdi-16-2014-road-test/
Click to Honest John's Motoring Agony Column 05-01-2019 Part 2
Comments
Author

Honest John
Latest