Honest John's Motoring Agony Column 29-12-2018 Part 2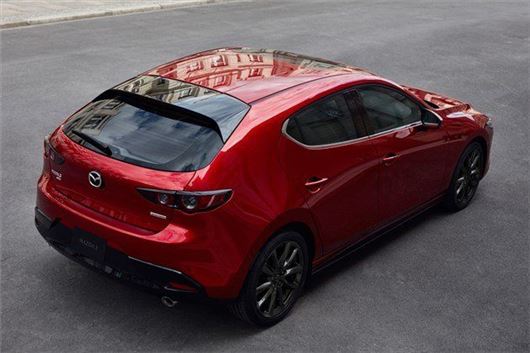 Published 28 December 2018
Click back to Honest John's Motoring Agonies 29-12-2018 Part 1
Maz hysteria 
The forthcoming new Mazda 3 looks fantastic. The SCCI engine tech. Sounds brilliant. How will it do in the hands of public? Eat your heart out, MB, VAG, and, BMW. How do you pronounce 'Mazda'?
PDG, Lyndhurst
The Americans call them "Marsders".  A bit like calling herbs "erbs". I call them "Mazdas", as in "Mazda lamps stay brighter longer." We'll be testing the all-new Mazda 3 in late February.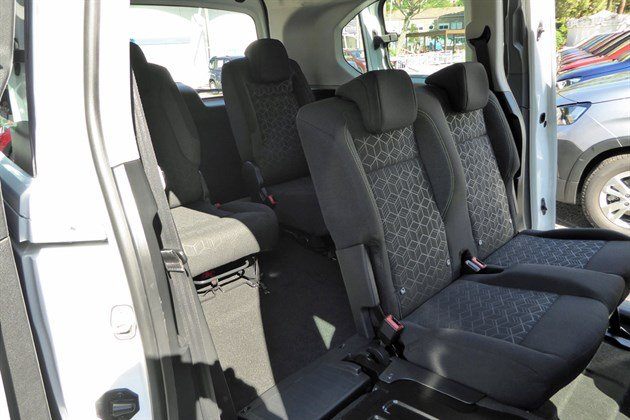 Inner space
Either the Renault Kangoo, Peugeot Partner, or Citroen Berlingo look really suitable for my space requirements. Any plus or minus points for either of them? Diesel options preferred.
DG, via email
Are you thinking new or used? The list is: Citroen Berlingo, Peugeot Partner, new Peugeot Rifter, new Vauxhall Combo Life, Mercedes Benz Citan, FIAT Doblo Family, Renault Kangoo Combi, VW Caddy Life. Latest tests: /road-tests/peugeot/peugeot-rifter-2018-road-test/ /road-tests/vauxhall/vauxhall-combo-life-2018-road-test/ Older tests: /road-tests/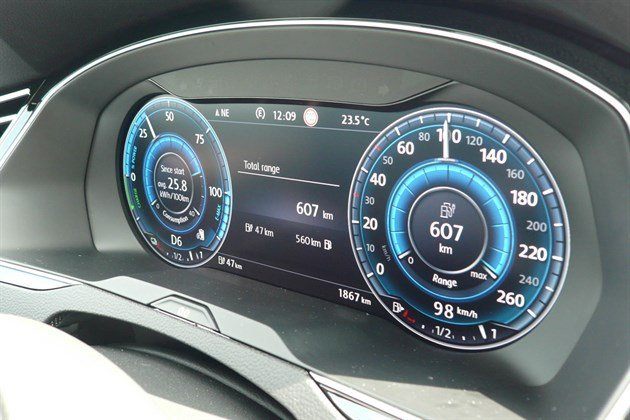 Socket and see
At my possible retirement I will have the option of purchasing my current VW Passat 1.4 GTE company car at the end of the 54-month lease contract. It is really nice to drive, with the obvious bonus of impressive economy for a large car. I am averaging 15,000 miles a year. Is there any insurance that can be taken out for the eventual hybrid battery replacement and have there been any problems with this version of the DSG gearbox?

ST, via email
It's a different DSG called the DQ400, which is a six speed transverse DSG with a wet clutch pack. The gearbox has a service requirement at 40,000 miles. Generally reliable. The 1.4TSI engine will require a fresh timing belt, tensioner, waterpump and aux belt at 4 years or 60k miles, whichever comes first. You should be able to get an extended warranty on the car from VW. If not from VW, try MotorEasy or WarrantyWise. Failure of hybrid batteries is rare, but the cost of failure is high and that could make the premium high.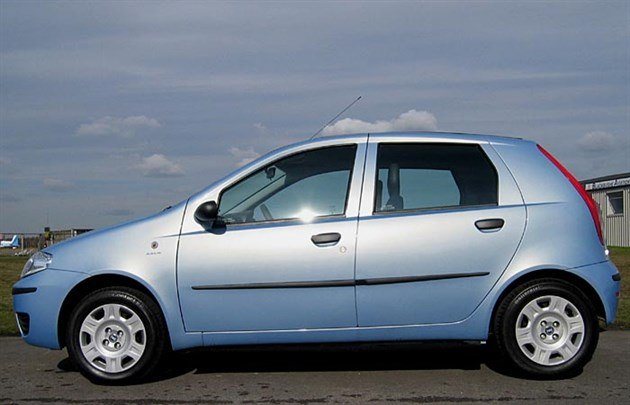 Robot wars
I am literally ripping my hair out. Any help will be greatly appreciated. I have searched high and low. My car is a 2006 FIAT Punto 1.4 semi automatic with gear problems. It has been in and out of FIAT. First problem happened at 3 years old. It was just out of warranty and they claimed it was fixed and said it was a fuse, then again the same problem occurred where it got stuck in gear and again it went back and they changed a battery. The pattern goes on and on and eventually it was wiring, they claimed, and changed a light cluster at the back left-hand side and claimed this fixed the car and sent it back. However, yet again it got stuck in gear. This continued for years going back and forward and no fault is ever detected on diagnostics, but they always change something. This year I had the Selespeed arm replaced and it managed to get the car working and driveable. It remains driveable now; however it is still getting stuck in gear occasionally and not moving, with a bit of clunking. Do you have any ideas as to what this is or any suggestions to how this can be fixed? FIAT has no ideas as no fault code is picking up. I cannot seem to find how to fix this and no garages seem to know how to either . 
EL, via email
Automated manuals are a disaster area and FIAT's Dualogic can be particularly so. It's just a cheap and unsatisfactory system that uses robotics to change the gears of a standard manual gearbox. Clutches can fail prematurely. Actuators fail. No answer apart from to get rid of the car and, if you need an automatic, replace it with one with a torque converter transmission. You may get help from a member of http://www.fedauto/co.uk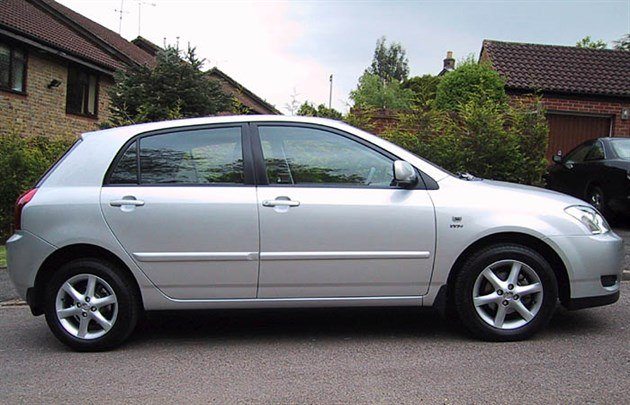 Time to take a dip
In 2006 I bought a new Toyota Corolla 1.6 Auto, which has now done 70,000 miles. It has always been serviced by a Toyota dealer, but I can find no record of a auto oil change. It runs perfectly, so should I let sleeping dogs lie, or opt for an oil change?  
AB, via email
If it has a transmission dipstick, clean the area around the clipped-in dipstick, then take it out and have a look at the state of the fluid. If it's pinkish and almost clear then it's fine. If it's a darkish red then good idea to change it. If it's black it's burned and needs to be changed. It can't simply be drained. Needs to be pumped out and replaced at precisely the correct temperature and pressure. Find a member of http://www.fedauto.co.uk with a Liqui Moly Geartronic automatic transmission dialysis machine.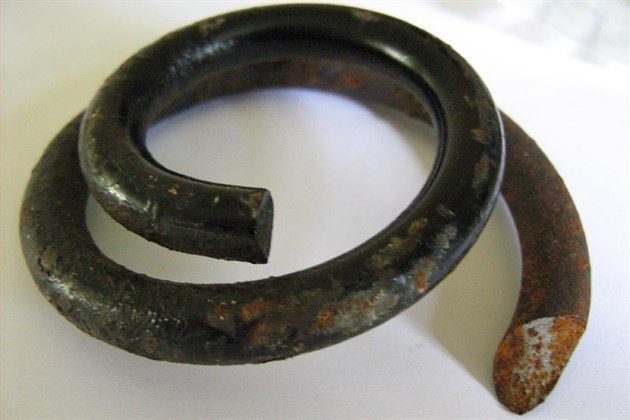 Expecting a cold snap 
I seem to be hearing of more and more cars suffering broken coil road springs. In one case, it happened on the motorway and the car hit the crash barrier. Of the four cars in my household, the only one not have suffered a broken spring in the last year is my 1969 MGC. My two previous Hondas also had spring failures at under 70,000 miles. Is it time for an enquiry into this potentially lethal epidemic?
IS, Cheltenham
There had been a general lull in reports of broken road springs through the summer, but reports are once again coming in thick and fast now that the temperature has dropped. It's all to do with the tempering of the steel wire or the springs themselves, many of which are made in Sweden. Basically, from red hot they can be cooled too rapidly by freezing outside temperatures when they come out of the factory to be delivered and that sets up potential stress fractures, particularly if there are any flaws in the steel alloy into which corrosion can take a hold. It's also because they are no longer 'pigtailed' with flattened ends. If a spring on a 5-year old car will fracture, it usually does so as soon as the car hits its first speed hump or porthole on an ice-cold morning. Rare for it to happen at speed.
Frozen out
Our Hyundai i20 automatic stood on the drive of our house for three weeks recently and I found that clicking the "open" button on the key fob only resulted in three of the doors responding. Both the front passenger door and the boot door failed to do so. This continues to be the case. The car was purchased in 2013; the warranty expired in March and the mileage is 25,000. What might be the likely cause?
LB, via email
Moisture in the lock servos. There may be an access grommet to the passenger door. Pop that out and give the mechanism a squirt with WD40 using the extended nozzle. You may have to take a bit of trim off to get at the hatchback lock.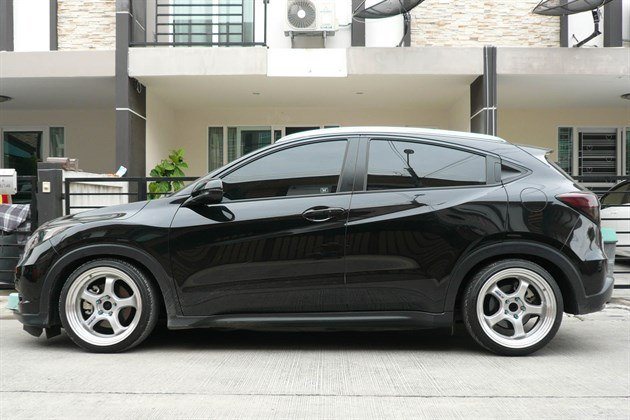 HR department 
The Honda HR-V is available with AWD in the US. Is it due to be launched here in the UK?
AC, via email
Honda hasn't said so yet. HR-Vs for the USA and UK are built in the same factory in Mexico, and a 1.5iVTEC Turbo is due in the UK in March, so could be we will get a 4WD. Trouble is, it could cost close to the price of a CR-V 4WD.
Rental case
Although far from being a petrol-head, your interesting column is my first port of call on a Saturday morning. Thank you for all your interesting and useful comments. I have experience of the Motor Ombudsman complaints system that you referenced recently, and thought you may be interested. I submitted my straightforward case on 20th February this year. On 9th April I was told be e-mail that the case had been forwarded to the dealer, and that they "aim to review the case in full and advise you of the outcome with 15 days of this e-mail", "However it may take up to 90 days from receiving the accredited business' response".  And "...we will keep both parties updated with progress". They haven't. On 10th August I chivvied them and they said investigation was continuing. It is now 22 October and I cannot help wondering if the whole thing is a scam. My case is simple. I was sold a nearly-new low mileage one-owner vehicle for a very full price. Having previously been subjected (unsuccessfully) by the dealer to a very hard sell of a finance plan, I believed their line of nearly-new cars likely to be finance repossessions. Mine turned out to be an ex Speedy-Hire vehicle, which, had I known, I would not have even considered. The garage admitted that its policy at the time of purchase is "to disclose any information requested by a customer" and that is that. But Consumer Protection laws stipulate that used car dealers cannot create a misleading impression about the previous usage of a vehicle. Further, under Consumer Protection from Unfair Trading Omissions it is stated that 'where a material fact is withheld from purchasers which would have influenced the decision to make the purchase, it is the legal duty of the seller to inform the purchaser in advance of the purchase." Open and shut, I would have thought. Perhaps I will never get a verdict, I don't know, but I would certainly have gone straight to Small Claims in the County Court had I known of the Ombudsman's inefficiency.
RH, via email
Actually, in the end, the Motor Ombudsman ruled in RH's favour because what the dealer did conflicted with the SMMT's Code of Practice, not becuse the dealer had broken any law. I don't think it was a 'Misleading Omission' under the 2008 Consumer Protection from Unfair Trading Regulations because the complaint is actually based on ill-founded prejudice. Between 75% and 90% of nearly new used cars of less than 12 months old are ex-demo or ex-daily rental and their market value is based on this, not on the illusion that they have been privately owned by people prepared to lose 30% of the value of their new car by re-selling it within a year. I used to deal in ex-rentals, never had any complaints about any of them, and once ran an auction-bought 10-month old ex-rental Mondeo for 9 years and more than 100,000 miles with no problems.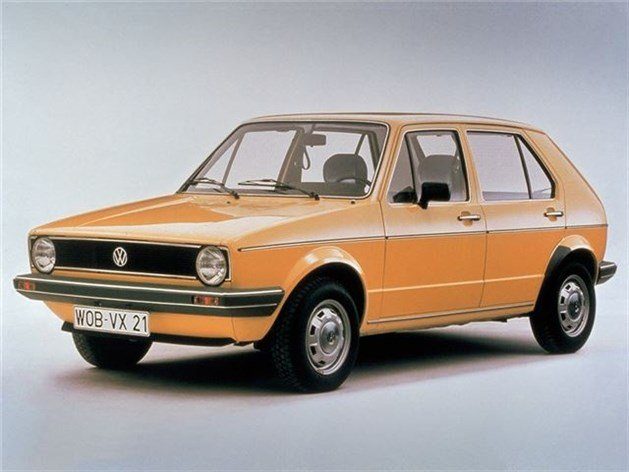 Marked One
I have a 2003 registered VW Golf C: the last of the original Golf series. Never been out of the family. Has done 79,880miles. When will it become a Classic Car? Is it likely to have any value? If so, how would I go about selling it.
AH, via email
The high mileage doesn't help, and Mk I Golfs were very rust-prone so it will only have any value if it is almost perfect and rust-free. You could try a classic car auction, or the GTI club (even though it isn't a GTI): https://www.clubgti.com/forums/index.php / The Mk 1 Golf did continue to be built for many years in South Africa from 1984 to 2009 as the City Golf.
Open to disc-cussing
The facts, as succinctly as I can make them are as follows: We bought a Qashqai Tenka DCI CVT second hand from a Nissan main dealer in early January 2017 with 5,500 miles on the clock. It was first registered on 17th May 2016 and my wife (the main driver) fell in love with it. It now has just under 20,000 miles on the clock. Earlier this year it developed brake shuddering which started to get worse and became severe, so we took it to a different Nissan main dealer for inspection and repair on the 13th October; the dealer we purchased from (Sparshatts of Botley) had its franchise cancelled by Nissan, so we went to Yeomans in Waterlooville, now our nearest dealer. We were advised that the brake discs and pads needed replacement at a cost of £537.28. The former were severely pitted and the latter worn. The repair wasn't covered by warranty as it was due to "normal wear and tear". I think that this is ridiculous. Surely to suffer this repair on such a young vehicle with a low mileage should be unthinkable? We inspected the discs and pads and to our amazement, they were in a terrible condition. We asked the dealer if this was common, or whether it was due to faulty parts being fitted to the vehicle. They said that they couldn't explain the fault, that the discs shouldn't have failed so quickly and easily and that they couldn't defend their poor quality. They offered to keep hold of the parts so that Nissan could inspect them and we accepted that offer. I complained to Nissan and requested that they refund me with the cost of the repair in full. someone from Nissan telephoned me this morning and was rude and patronising. Whilst he admitted that he had no technical knowledge at all, he went on to say that it is normal for parts to fail like this, Qashqai don't have issues with their brakes and that it could be that we live near the coast, so we should expect this sort of issue. Rubbish. I was so upset with the conversation that I terminated the call as I was getting nowhere. He refused to pay any compensation,  refused to send anyone from Nissan to inspect the discs and refused to ask the dealer to send them to them. Can you please consider my complaint and give me in independent opinion as to whether it is justified. I can provide photographs of the discs and of course they are still at the dealer for inspection as necessary. I can also give any further information required. If you feel that I am justified, will you be prepared to take the matter up with Nissan on my behalf? I look forward to hearing from you.
SR, Fareham
73 previous complaints about the 2nd generation Qashqai but never before one of premature corrosion of the brake discs of a Qashqai. (/carbycar/nissan/qashqai-2014/good/). We have more data on UK car faults than anyone else simply because I've been working on it day in and day out for 23 years. Your problem will be partially due to the salt laden air where you live and partly due to sub standard discs. Brake disc corrosion is strangely very common on Skodas particularly and I've had it on the rear discs of other VAG cars, mainly because rear brakes do so little work that overnight corrosion is not scraped off by the pads before it can take hold. Were your failed discs the rear ones? Please could you send a photo of the rusted disc so I can add it to the entry in the databank? Sorry, but 23 years experience has taught me that the only way to get a reaction out of a manufacturer is to log data until it accumulates to such an extent they cannot ignore the problem any further, as has happened with VAG and Ford and happened with Nissan over the previous generations of CVT transmissions. 
Click back to Honest John's Motoring Agonies 29-12-2018 Part 1 
Comments
Author

Honest John
Latest