Honest John's Motoring Agony Column 15-12-2018 Part 2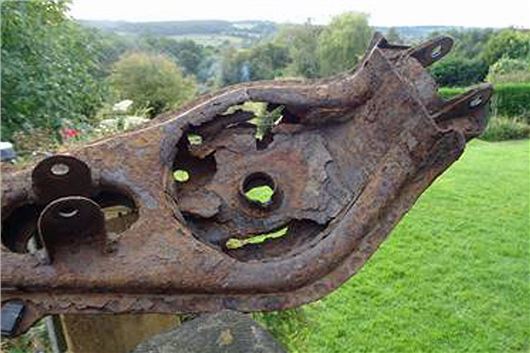 Published 14 December 2018
Click back to Honest John's Motoring Agonies 15-12-2018 Part 1
Make a wish
We set out from home to Northumberland, and heard a noise from the back offside wheel of our 2003 MG Rover. We had a look and decided it must be a trapped twig. After nearly 400 miles of mostly motorway driving we arrived and decided that the noise had got worse and went to a Northumberland garage. The owner put the car on a ramp and showed us that the wishbones were very rusted. He said he could repair, which over the next week he did, and loaned us a courtesy car to enable our holiday to go ahead. We phoned our usual garage owner who said that the wishbones must have rusted in the months since the May 2018 MoT and that the MoT test requires tapping parts for corrosion with a hammer that is not effective, which was why his staff did not pick up on the rusted parts. The Northumberland garage owner did not agree with this, and said that the MoT should have picked up on the corrosion on the May 2017 MoT, let alone the May 2018 MOT. He said that it would have been very dangerous to us and other road users as one of the wheels was about to come off (it was not vertical, it leaned in at the top and out at the bottom). After the repairs were done, we went to a garage in Falkirk to make sure that the wheel nuts were tight and that garage owner also said that the MoT should have picked up the corrosion. If the MOT in either 2017 or 2018 had picked up the corrosion we would have had the option of buy another car or repair, but most of all we would not have driven 400 miles on mostly motorways to Northumberland. It is difficult for ordinary car owners to look underneath their cars so we tend to rely on the MoT, even if problems don't fail the MoT but are mentioned as "advisories". Do you have an opinion on this?
EJ, Chard
There is no doubt in my mind that the wishbones would have already been suffering from penetrative corrosion in 2017 but, as the garage people told you, they only get 30 minutes to carry out an MoT and poking around with a spike or a screwdriver would not necessarily have found this rust. But it is the sort of thing to expect on a 15 year old mass-produced car that was never intended to last beyond 7 years anyway. The fact that the mechanical parts keep it going for much longer is why owners keep the cars much longer, but there is always the danger of something like this lurking underneath.
Burned off 
In November 2017 my daughter bought a 1-year old VW Polo 1.0 'Match' with 12,531 miles on the clock, from the main VW dealer in Stockport. Within two weeks, she returned the car complaining of a burning smell when slipping the clutch, when parking on a hill, etc. The dealer was immediately able to replicate the smell, and considered it to be potentially serious. They could not see any visual signs of a problem under the car, but subsequently found "hot spots" on the clutch, and it was replaced it at 12,942 miles. Now at 18,990 miles the same burning smell has returned, although currently not as strong as before, but this time the dealer seems reluctant to take any action. I am beginning to wonder if there could be a more serious problem somewhere that is causing the clutch to burn in this way. The car is approaching the end of its Dealer Used Car Warranty, but still has the final year of the manufacturers warranty. I should add that my daughter is a careful driver and uses the clutch in a normal sensible manner. She has also been driving, mainly VW's, since the 1990's without similar problems. Your thoughts on a possible remedy would be much appreciated.
WMC, Gatley, Cheshire
VW's factory warranty on a clutch is no more than 6 months, so the dealer was initially quite generous. We have only received a couple or previous reports of this, confined to the 1.0TSI. I'll add your experiences to the Polo entry: /carbycar/volkswagen/polo-v-2009/good/
Futureproof?
A friend has a 2004 MGZT-T 2.5 V6 with 44,000 miles. Is this model likely to appreciate in value? 
MW, Beds
Very slowly, yes, because it's such a good-looking retro Raymond Lowey Studebaker / Rover P4 body that was 'classic' at launch. But check those rear suspension wishbones.
Bikes shed
My bicycles are 6, 7 and 9 inches longer than my car is wide. My bikes on a rack would severely restrict rear view from interior and both wing mirrors: Selfish and dangerous. The rack and cycles would also obscure the rear number plate: Illegal. Trailers, and cycles on carriers, wider than the towing vehicle are one of the many hazards bike riders face on our roads. Surely cyclists when behind a steering should know better?
DD, Bournemouth
When bikes are carried on the back, you're supposed to use a trailer plate so your number can be read. I prefer people to put bicycles inside or on the roof.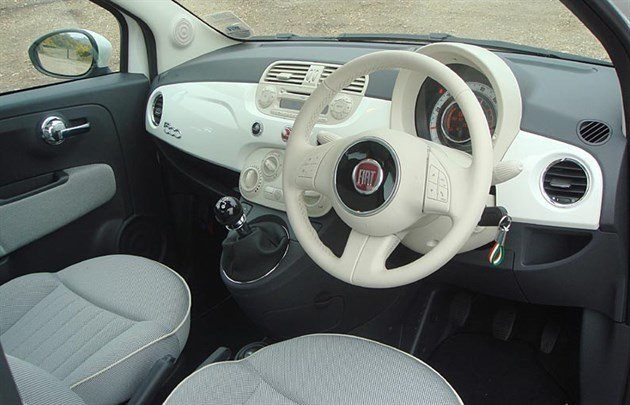 Bucket shock
I am desperate to find an answer to my problem, which I have had for 18 months now. I drive a 1600 Ford Focus with bucket seats and am in constant pain after driving in my right leg where the muscle coincides with the side of the seat Medical efforts over this time have not made any difference . I have searched for cars of 3 years old but can find none without bucket seats . Would you be able to advise me as to which cars would be most suitable for me ? Thank you 
DM, via email
FIAT 500s have surprisingly good, relatively flat seats with long squabs and a squab tilt adjustment.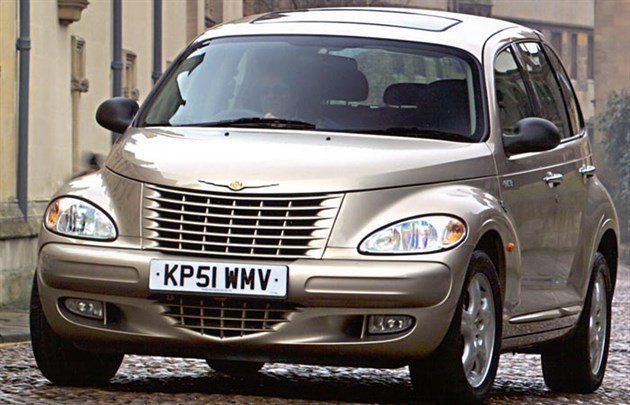 Cruise missive
I have owned a 2002 Chrysler PT Cruiser from new. I still love the car and look after it tenderly. I am retired and hope this car will see my driving days out. But, as the car ages, its apparent value decreases, and it is now worth just £500. I have kept it in very good condition with only 46,000 miles, but to insure it to its rightful value I have been told is impossible. I am aware of GAP Insurance for newer cars but not for my venerable Cruiser. Can you help?
GL, via email
The PT Cruiser is one of those retro curiosities that assume 'classic' status before ordinary cars do, so you may be able to arrange an agreed value insurance with a classic car insurer such as Hagerty or Lancaster. It will mean a restricted annual mileage, but you probably drive inside that anyway.
Age old problem
Why is car hire so expensive in the UK? Having reached 80 I've been checking on sites that I could hire from at home and abroad. At many European companies I can hire from about £49 a week with unlimited mileage. In the UK, for a basic small car, they want over £200 a week with limited mileage of 90 miles a day.
AT, via email
The issue is not the hire of the car. It's the insurance.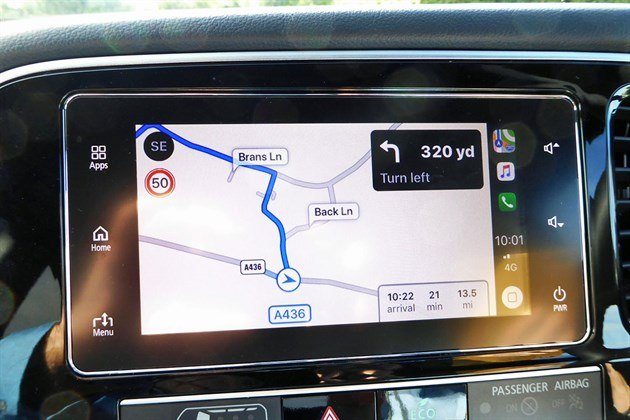 Lost in translation
When my daughter updated the inbuilt satnav of her 2012 Nissan Juke she was amazed to find that her original satnav memory card was from 2008, four years older than the actual car itself.
DA, via email
Not surprising at all. The answer is to get a car with Apple CarPlay or Android Auto then you can hook up the screen to Google Maps or Waze on your Smartphone and these are updated daily. No help with a Nissan, but Mazda is now offering a dealer retro fit of these for £350.
(Photo Mazda 5 load 1 Jny)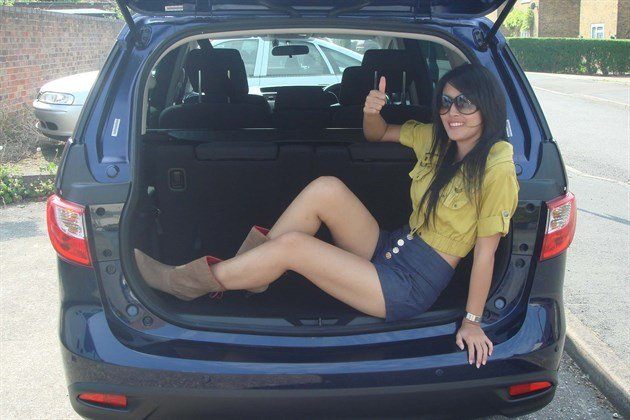 Family car
My wife is expecting our second child in a few months, and we are planning to swap our current family car - a trusty 2007 Nissan Note - for something a bit newer with more space. We've got a 4 year old and a (smallish) dog already, so one of the primary concerns is boot space - it needs to be able to easily accommodate a dog crate and a large "travel system" type buggy. Consequently we're mostly looking at used 7 seaters (though we have no real need for the extra seats), such as the Peugeot 5008, Citroen Grand C4 Picasso, Mazda 5, VW Touran etc. but can't decide which is the best overall package. The car will do 10-12k miles a year of mixed driving, and our budget is £10k - what is your advice? 

RM, Petersfield 
Try to find a Mazda 5 Mk II 2.0 litre petrol. Not great looking, but great to drive, sliding rear doors, 7 seats and very reliable. Not the 1.6 diesel because though that also drives well the engine and emissions system are not as reliable.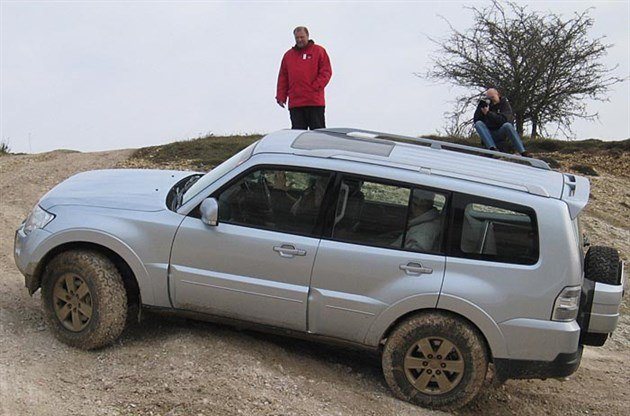 Pulling power
Can you suggest tow vehicles that fit the following criteria: Must be capable of towing 3.5t, 4x4 capability,  bullet proof reliability, carry min 4 adults. Budget up to £5k, cosmetics and comfort not that important as it would be a pure workhorse just needed for towing the 100 mile round trip to the coast. It would be only used as an occasional tow vehicle to tow a boat and not everyday transport. Probably covering 1 to 1.5k miles a year.
RC, via email
Probably a Mitsubishi Shogun 2.8 or 3.2 diesel, or the 3.5 V6 petrol. Maybe a Toyota LandCruiser LC, though these tend to be a bit more expensive. Alternatively, a pick-up: Isuzu Rodeo/D-Max, Toyota Hi-Lux, Mitsubishi L200. Not an old Nissan Navara because these have been snapping in two.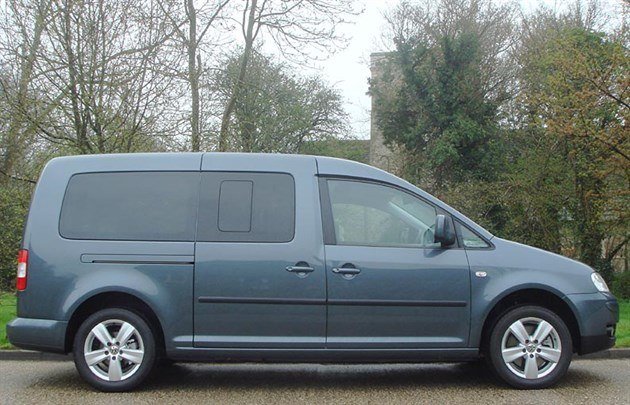 Remote possibility
I currently have a BMW on a PCP that expires in a few months.  I have now retired and need to downsize my spending, so there is a possibility that I will choose the option of handing the car back at the end of the agreement. This means I would need to purchase a replacement. My requirements are a high driving position, a spacious interior to accommodate clients of my voluntary work which is hospital driving, relatively easy access for elderly and disabled patients, luggage space to accommodate walking frames and folding wheelchairs,  frugal with fuel, and ideally, but not essentially, reliable trouble-free automatic transmission. I live in a fairly remote part of the country, so my typical trips are around 20 to 40 miles each way.  I live on a rural road with significant gradients which are not treated by the local authority during wintry weather.  My budget would be up to about £10,000.  Do you have any recommendations?   
JH, via email
Slightly conflicting requirements. 7 seats is a given. But a 4WD SUV is not as easy for people to get in and out of as a 2WD MPV. VW Caddy Life 2.0TDI auto comes with the stronger DQ250 DSG auto. They didn't do a Mazda 5 Mk II auto. Rare to find a Citroen Berlingo Multispace auto. Plenty of Galaxy 2.0TDI Powershifts around. Going for 4WD you might find a post 2010 KIA Sorento or Hyundai Santa Fe auto for £10k.
Big dripper 
I have a 3-year old Mercedes E estate and noticed an oil leak on the floor of my garage. It has just been inspected at a local garage organised by Motoreasy with whom I have a full extended warranty. It seems the oil is leaking from a sealed steering rack and Motoreasy is investigating the options: a new Mercedes replacement is approx £2,600 and I understand a rebuild is being considered if it is indeed available. On such a new car I would not be happy about a rebuild being fitted, but where do I stand on the matter? Can I insist that they fit a new replacement?
PF, via email
I'm afraid you can only "insist" on what you are covered for. Obviously it isn't a 3 year old car because it was covered under the manufacturer warranty for 3 years, so you must have take out the MotorEasy policy to cover its 4th year (and maybe its 5th). However, this is a fault that simply should not have occurred on an expensive car in its 4th year and it could be that Mercedes Benz itself will pay part of the cost of a new rack. Best to discuss that with the supplying dealer and with MotorEasy. Then you may get a new rack, with MotorEasy stumping up any shortfall. Law here on what you can expect from the supplier of a new motor car: /faq/consumer-rights/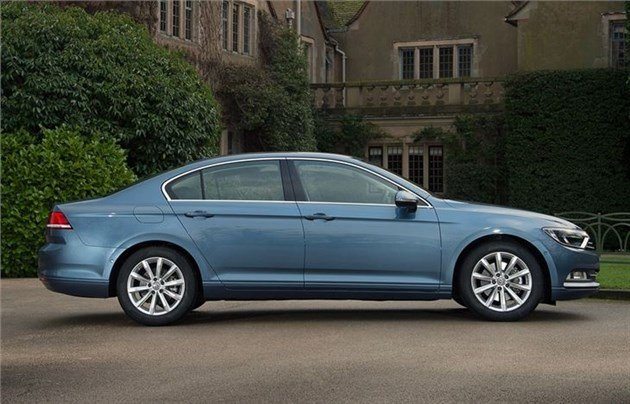 Passating fancy 
I asked you yesterday about swapping my Discovery Sport for a Toyota Auris Estate. I'm going into my local dealer tomorrow to see what they have. Sorry to be a pain, but I appreciate your unbiased advice. My local VW dealer has a 2018 Passat 2.0 TSI R-Line 220PS DSG on the forecourt at £27,770. I've had a look round it (this was after closing time) and in terms of size and features it looks ideal for my needs. Is there anything I should be wary of with this model, please?
KW, Harlow
Nice car. Good direct and indirect injected EA888 engine. And the DSG will be the 7-speed wet clutch DQ381, capable of taking more than 400Nm.
Key issue
I have a 2003 Vauxhall Astra 2.0 litre diesel automatic. Over the last six months it has been impossible to immediately remove the ignition key once engine is turned off.  I have to wait 5 - 30 minutes before being able to remove key. I have had the solenoid and ignition barrel replaced and still use the keys - but the problem still exists. No one seems able to offer any solution. Can you help please?
RJ, via email
I think that's because the key is not registering that the automatic gearshift lever is in Park, so the fault will be in the switch in gearshift lever.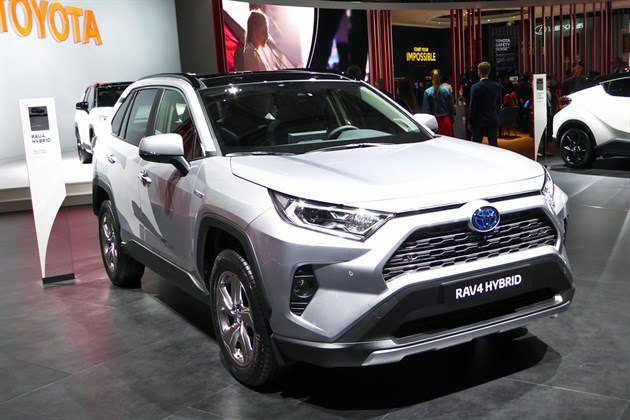 Ravved up
I have just returned from 2 weeks touring highways and byways (twisty single lanes) in Cornwall in a friend's RAV-4 hybrid. We covered about 350 miles averaging 41mpg overall. I was very impressed with the whole experience. What puzzles me is the relatively poor reviews online. One comment in particular seemed odd: that the battery capacity is too small and the 2.5 litre petrol engine would be returning poor mpg when the battery had run out. I thought it was a brilliant design, recharging on braking and downhill, and even when the adaptive cruise slowed us down on the flat.  The only feature I did not like was the absence of a rev counter. Sometimes the engine sounded about to go into orbit and I had to assume it knew what it was doing. The Ride was perfectly acceptable too. 
CT, via email
No rev counter is because it's an Atkinson Cycle engine coupled to an epicyclic CVT type of transmission and a rev counter would appear to be going berserk. There's an all new RAV-4 on the way with Toyota's latest hybrid drive system shared with the new Corolla and Lexus UX, all based on the TNGA platform, which means they will also steer and handle much better: /carbycar/toyota/rav-4-2018/ New Honda CR-V hybrid on the way too. Test of that here: /road-tests/honda/honda-cr-v-hybrid-2019-road-test/
Burning point
My enquiries to the sellers of the 2015 Audi Q3 2.0 SE S-tronic I asked you about assure me it's a 7-speed wet clutch model and their research with Audi dealers says it an 'RBW box', as fitted to the TT but I've got no guarantees. Assuming this is true do these boxes need oil changes every 40,000 miles?

AS, via email
Never heard the term RBW. Probably just another set of initials to confuse the issue. It's a DQ500. And yes, like all wet clutch DSGs/s-tronics (and wet clutch Powershifts) it needs fresh fluid every 38k miles because the clutch fluid is shared with the transmission and eventually gets burned.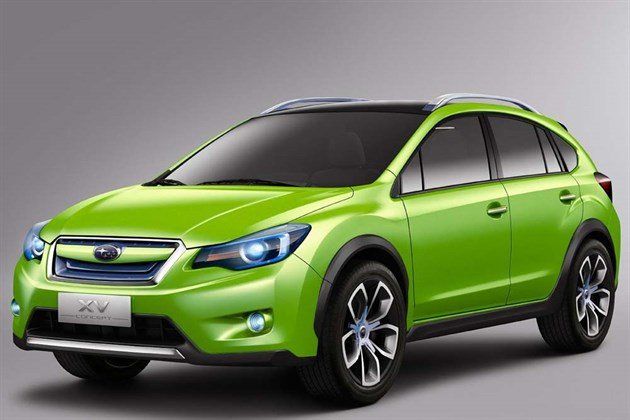 See-through
My father drives a Subaru XV, which is he very pleased with and it suits his needs both as a farmer and socially admirably. However, he has an issue with reflection and glare arising particularly when the sun is lower in the sky like it is currently during the autumn and oncoming winter. This makes it very difficult when driving with reflections and glare from the dashboard on to the windscreen. He has tried to get advice from the local Subaru dealer, but they have not been able to help him. Do you have any suggestions to help? 
GW, Doddington
The basic advice is simply to ignore the reflections and see through them. Most people who complain about this obsess about it and try to see the reflection rather than see through it. If you programme your brain to ignore it, then, while it never goes away completely, it ceases to be a problem. The other answer is polarising spectacles. And anoyhrt for conditions of low sunlight is a long peaked baseball cap.
Deliver-rants
My wife took delivery of her latest Motability car in March. It is the second Berlingo diesel semi-automatic she has had. On a few occasions, five or six, when starting the car, there has been the most horrible vibration and very loud noise as the engine turns over. The last occasion this was accompanied by a smell from something getting very hot. This continues for up to a few minutes. It does not go away by stopping the engine and restarting. I have also tried driving the car slowly a few yards backwards and forwards. In its own time the engine begins to run normally with no further problems. Until the last occasion, a few days ago, I have always been in the car, but last week it happened in a Tesco car park with just my wife and a friend in the car. They were upset and quite frightened by the experience. Bystanders were also concerned about the noise coming from the car. I have consulted the supplier, Arnold Clark of Inverness, and have been told they can do nothing if they do not experience it themselves. So far it has not happened when my mobile phone is available to take a video recording. Is this something you have heard about before? Do you have any ideas as to what is causing the problem?
PM, Inverness
This is an automated manual, a problematic type of transmission we not only do not recommend but urge readers not to buy. The new Berlingo comes with a proper 8-speed torque converter automatic transmission. But the smell of something getting very hot will have been the diesel particulate filter actively regenerating and the noise could have been the electric radiator fan trying to cool things down.
Faults economies
I read your response today to AB with interest. My car-mad youngest son had a sales job some years ago with Warranty Direct.(WD) whilst a student in Reading. The internal data WD holds on car reliability is fascinating, but is highly sensitive as it rather defeats many commonly held perceptions, so the detail is not made public. As you know, the data is available but it is in a highly sanitised form in the Reliability Index website, that does indeed currently rate VW quite badly at 26th in the manufacturer's league. However, bear in mind that WD's underwriters make no allowance for volume, so, by definition, a car that sells in tiny volumes tends to do well and verse versa. This is why Daihatsu and Suzuki do well in the survey. Therefore, in looking at the data, you ideally need to compare cars that sell in similar volumes e.g. Focus/Astra/Golf to have any meaningful conclusion. On this basis, VW does significantly worse than Ford, but not as badly as Vauxhall. Based on personal experience of five, from new, VAG group products in the last 15 years, I would rate them as poor at best and an A6 was so bad that, in the end, Audi bought it back as it had so many faults. Interestingly, BMW had some very good cars based on the internal WD data, but also some real horrors in the same range. The WD conclusion was build quality was inconsistent, whereas Honda Jazz, as an example, regardless of version, were very consistent. The overall conclusion was and appears to still be true, that if you want reliability do not buy German. As an aside, WD is the only FCA regulated after-sale car warranty business in the UK and all scripts and policies are very heavily and continually scrutinised. WD was not permitted to sell a warranty to anyone who had a manufacturers  warranty, except those that had a Vauxhall lifetime warranty, which was deemed so poor that selling an after-sales warranty  was permitted by the FCA.
IH, via email
Yes, KIA does not feature because KIA warrants its cars for 7 years, so WD does not get a look in for 7 years. A similar situation applies with Ssangyong and MG, while Toyotas and Hyundais carry 5 year warranties.
Click back to Honest John's Motoring Agonies 15-12-2018 Part 1
Comments
Author

Honest John
Latest