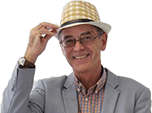 Honest John's Motoring Agony Column 10-11-2018 Part 1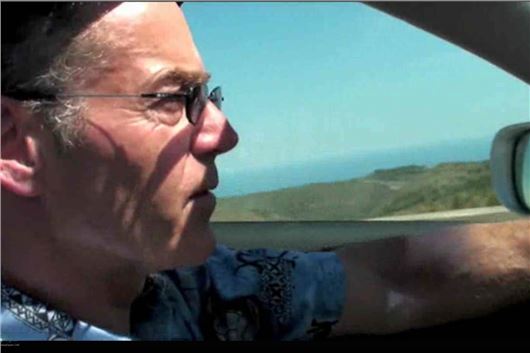 Published 08 November 2018
This week's winterings of discontent involve a deceased diesel, a pumped up price, clonks in the night and in part two a roofless decision, an intermittent Audi, group bookings and more.
As usual, emails to Honest John should be addressed to: letters@honestjohn.co.uk  Please try to keep them as short as possible.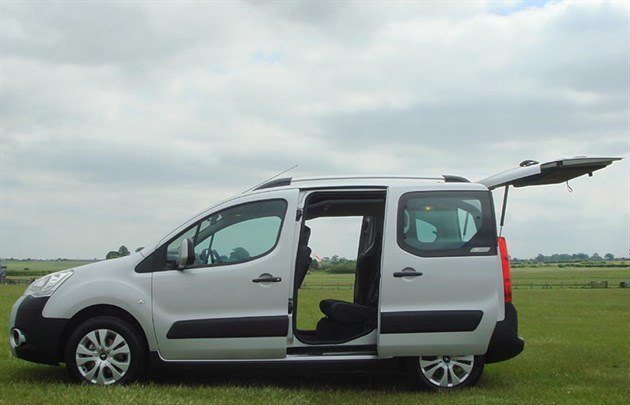 Funeral in Berlingo
I have a 58 plate Citroen Berlingo Multispace 1.6 HDI, 69,000 miles, annually serviced, VGC, has been faultless. After a delay-free run up the A1 of 100 miles, the return 2 days later was the first sign of a problem. From the outset the engine would not pull, seeming to misfire. Having gradually built up speed to 60mph, lifting off the throttle resulted in an instant increase in revs and rapid faultless acceleration which then suddenly dropped off again with a puff of black smoke. This cycle continued for the entire journey home. MPG was in the low 30s rather than the normal 60 plus. Subsequently I have discovered that pulling away on tickover in first gear, as in a traffic jam, when applying throttle there is nothing there at all. Change to second, again with no gas, the throttle responds in the same lumpy fashion. At tickover, it seems to be missing a beat; you cannot hear it but can feel it through the seat. There have been no warning lights come up and nothing other than a single injector fault on the plug-in diagnostics. An injector change made no difference. ECU re-booted. A variety of sensors tried on another Berlingo that was in for service all functioned as normal. Apparently no abnormal read outs. After many hours of fault-finding at my local general workshop they relayed the vehicle to a Citroen dealer. Citroen's analysis was "haven't got a clue", so we relayed it back as no one wanted to drive it. It is effectively unusable. Have you heard of anything that matches these symptoms? Everyone has given up and Citroen UK just repeats "refer to your Citroen dealer". I have spent £780 so far and feel I have no option but to scrap the vehicle. I await your thoughts
HD, via email
Long time since I drove this age of Berlingo Multispace: /road-tests/citroen/citroen-berlingo-multispace-ii-2008-road-test/? You don't say if it's the 75PS, 90PS or 110PS version. If definitely not an injector (this engine is prone to injector problems), then I'd be looking at the turbo. There is an oil feed pipe to the turbo bearing and an oil return pipe from it. Most turbos fail because the engines have been switched off too many times when the turbos were extremely hot and this leads to carbonisation of the oil in the narrow oil feed and oil return pipes that blocks them. The consequence is failure of the turbo bearing. I wonder if what has happened in your case is that the main blockage is in the turbo bearing oil return pipe and this has led to failure of the turbo bearing and also failure of the bearing oil seal. So the reason you get that sudden burst of acceleration is engine oil being fed into the engine via the turbo bearing. That's just a guess, mind you.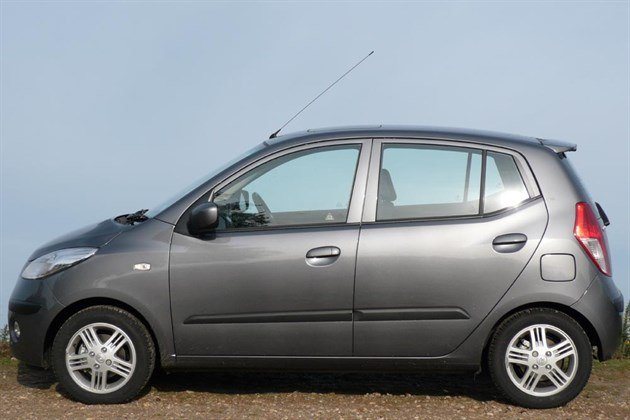 Hyundai-estimated 
I recently took my 2009 Hyundai i10 in for its annual service. The garage informed me that the a/c required re-gassing. Then they came back to say it would be a waste of time as the compressor was broken. They offer two alternatives: a genuine Hyundai part at £1,400 fitted, or an aftermarket part at £510 fitted. My query is do you know of any independent a/c specialists who could fix it? 
DT, Tyneside
£1,400 is a crazy price for an a/c compressor. £510 is about right. Several specialists here: /faq/air-conditioning/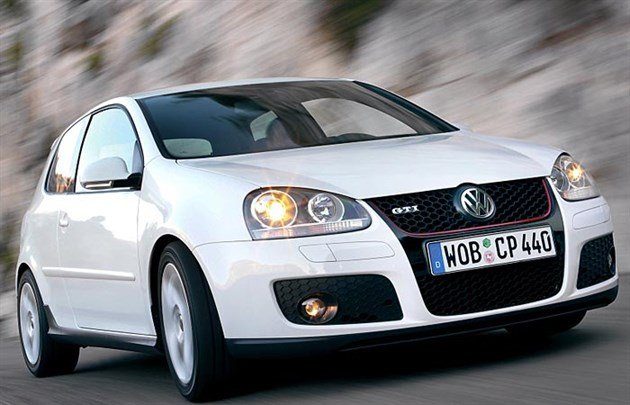 Rumblings
My 2005 VW Golf GTi Mark V has done 93,000 miles and is still in good condition. It has never been driven really hard. However, in recent months there is a "rattle/clonking" that appears to come from the transmission area (like a worn universal joint in older cars).  It happens when in drive or no throttle and freewheeling. Also, occasionally, the ABS comes into operation usually on a left hand bend, even when the road surface does not really require it. Could it be one of the front wheel bearings giving up (perhaps affecting the ABS) or is it likely to be something more serious and expensive like the gearbox?   
DC, via email 
Likely to be one of the driveshafts at the hub end, probably the LH front hub. The reluctor ring for the ABS is on the hub. The way to check for a failing wheel bearing is to jack the car half an inch off the ground and see if there is any in/out movement on the wheel. But a wheel bearing usually drones rather than clonks so I think a driveshaft CV joint is failing. The other possibility is failing engine/transmission mountings.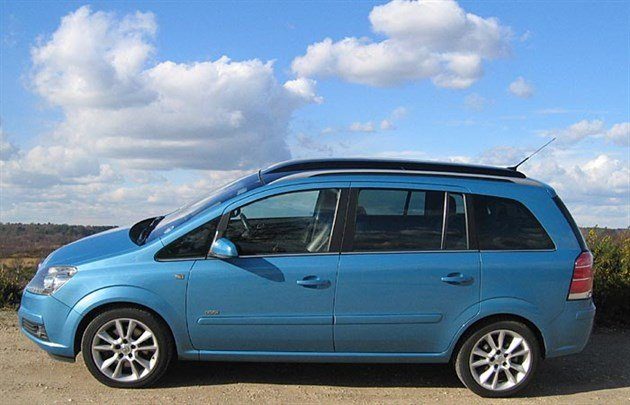 Lifetime opportunity
I was very interested to read your comments on 25 August about the Vauxhall Lifetime Warranty. I can echo your comment. I bought a Zafira B in 2013 and was told about the Lifetime Warranty, however no paperwork about this was ever issued to me. The Service Record book merely contains the usual stuff about 3 years. (Since your article I have been on line and printed off the Vauxhall Lifetime Warranty with all its limitations, which I was not expecting.) When my car went in for its MoT this year, the dealer advised that there was a leak from the screenwash reservoir. The suggestion was that the bottle had cracked and could be replaced at a cost of about £99. I asked about the lifetime warranty and was told that this was not covered and was regarded as "wear and tear".  Actually it seems that one of the grommet seals has started to leak – but this again would be "wear and tear". The latter fault is more believable as wear and tear than a plastic bottle splitting. (Or maybe the screenwash in the bottle was not strong enough for our recent very cold winter and the car stands outside in Leamington Spa.) Whatever, I was certainly under the original impression that Lifetime meant that the standard warranty had been extended to 100,000 miles.  Now I know better.
RB, via email
A screenwash reservoir is a non-critical, non-pressurised part you could patch up yourself or buy a second-hand part. Google <Vauxhall Zafira screen wash reservoir> and you'll find them on eBay for £25. It might not have been a warranty item even with a regular warranty because it is quite easy to crack them even in normal use. You're absolutely right about warranty documents. never assume anything is covered. Read the document to find out what is and what isn't, and also any claim limits.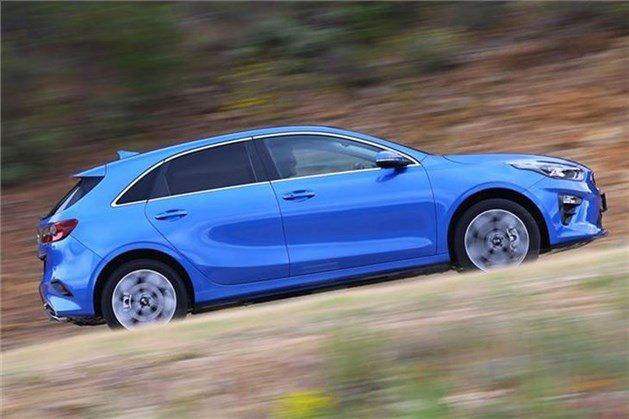 Giving up Golf 
I think the time has come to replace my 2005 Mark 5 VW Golf 1.9 TDI. It has been a brilliant car: good boot, good acceleration and economical. Its replacement needs to have good luggage capacity (we often carry two folding Brompton bikes in the boot), good acceleration when required for overtaking lorries, etc., be reliable, and not be too big if we need to drive down congested city streets. My wife and I are retired and our annual mileage is about 7,000. Any ideas please?

BH, Bristol
For peace of mind, a KIA Ceed 1.4T GDI with a 7 year warranty. You can get a hatchback or an SW estate: /road-tests/kia/kia-ceed-14-t-gdi-7-dct-2018-road-test/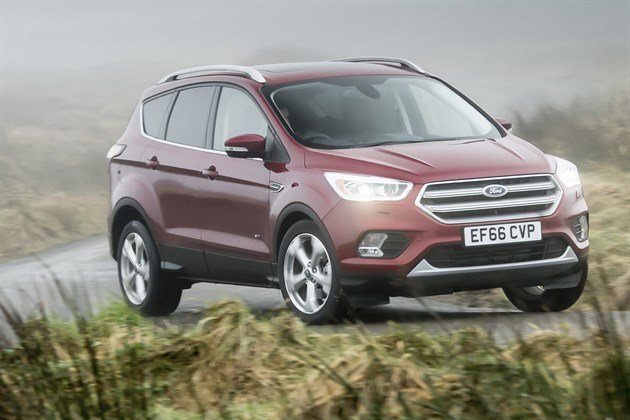 Kuga rant
I have ordered and will take delivery next Monday of a new Ford Kuga 1.5Ecoboost automatic. I wondered if you and perhaps some of your readers would be interested in the content of a letter I wrote to The Managing Director of Ford Customer Service. I am concerned that many more other buyers and potential buyers of this vehicle are also being misled. Thus far I have received no reply to, or even acknowledgment of my letter. I consider this to be not only bad business practice, but even bad manners. So far of course I have had to pay the higher rate of 1st year VED, but am convinced that the Ford information has misled me. Any advice you can offer on other channels of approach to Ford UK would be welcome.
EG, Martock
As from 1st September a much stricter, much longer and much more realistic fuel economy and emissions test has been applied before any vehicle can be newly registered anywhere in Europe. (It is the European adoption of the Worldwide harmonized Light vehicles Test Procedure WLTP). It is a basic generalisation that reducing NOx increases soot and CO2, unless the engineers can refine their way around it. The new test has completely overwhelmed testing labs throughout Europe, especially after many vehicles showed greatly increased CO2, but could not be updated and re-booked for re-testing until the end of the year due to the backlog. That's how the CO2 emissions of the Kuga 1.5 Ecoboost increased. It is correctly listed in the Ford Kuga price list that shows the 1.5T 120HP and 150HP FWD as 181g/km and the 1.5T 176HP AWD 6-speed torque converter automatic as 209g/km. That equates to a first year tax for the 120/150 FWD of £830 and for the 176 AWD auto of £1,240. See: https://www.ford.co.uk/content/dam/guxeu/uk/documents/price-list/cars/PL-Kuga.pdf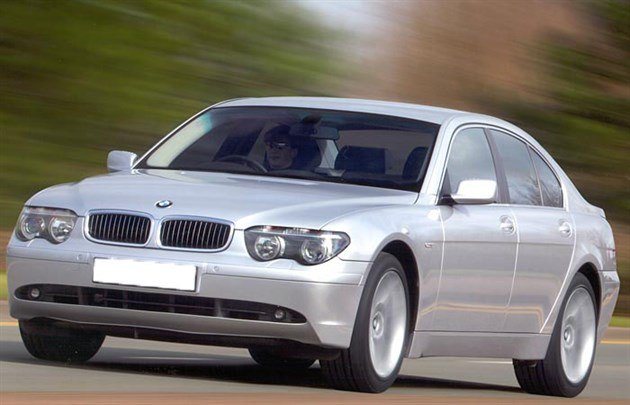 Connective issues
I always enjoy your columns. This week you have emphasised the need to change belts at 60,000 miles (or 100k km) on various cars. Does this apply to my 2002 BMW 735i ? I've owned it since new, and it's in very good nick, but for the last 5 years I have used my local country garages - not the dealer - for routine servicing. It's got 275,000 km on the clock (170,000 miles) run up by mainly long distance driving here in Australia. As far as I know the belts have not been changed. What to do ?
PM, Australia
You mean the Chris Bangle 735i? : /carbycar/bmw/7-series-e65e66-2002/ They're all chain cam but, of course, the aux drivebelts can go.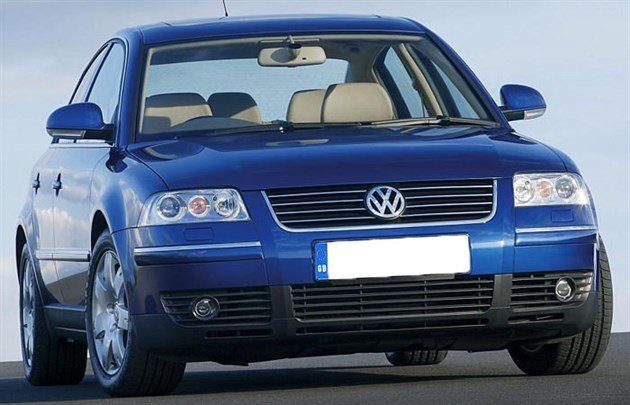 Passat its prime 
I've had a 2004 VW Passat 1.9 TDi from new and am now looking for a replacement with similar longevity. It needs to be not much wider or it won't go into the garage, but preferably a little shorter. I'm looking for good leg-room front and rear for myself and my husband, an occasional 5-seater with good boot space, advanced safety features, probably automatic and petrol or possibly hybrid. The bodywork needs to be sturdy and long-lasting, and the car should be higher off the ground with a more upright and comfortable seating position than the Passat. I like the Passat's engine performance and reliability, and also the huge mileage per tank of diesel for long journeys which I realise will not be achievable on a petrol or hybrid car. Which models of SUV would you recommend if price is not a major consideration? 
VC, via email 
So far there are only two small hybrid SUVs on the UK market at the moment: The KIA Niro with a 7 year warranty: /road-tests/kia/kia-niro-2016-road-test/ Or the Toyota C-HR hybrid with a 5 year warranty: /road-tests/toyota/toyota-c-hr-2016-road-test/ Both  should give you 55 - 60 mpg.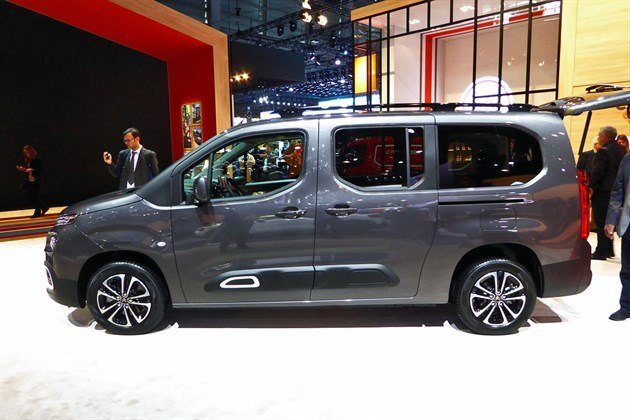 Life sentences
My 2008/58 Citroen Berlingo 110HP, which I liked, has just been written off. Please help me to find a replacement car that would  give me the space and the mpg while being capable of towing a small caravan?
AS, via email
Either another Berlingo 1.6HDI 110 if you can find one. Or a VW Caddy Maxi Life. Or, if you can afford it, the new Peugeot Rifter, new Berlingo or new Vauxhall Combo Life. Life: /road-tests/peugeot/peugeot-rifter-2018-road-test/
Stop signals
I agree with you that Keyless Entry and Start Systems are an unnecessary invention. However, on the Skoda Karoq it says that if you lock the car with the button, wait 5 seconds and then touch the door handle with your finger, deactivation of the key is confirmed by a flash of the direction indicators. Then wait 10 secs and pull the door, which should remain locked. KESSY is reactivated again when unlocking with the button. The question to which I have yet to receive a convincing answer is, how deactivated is it? Does it mean that the key would not have to be hidden in a metal box or a Faraday bag? Or is it still boostable by devious means?
JM, via email 
Simply don't know. Don't have the equipment to check. But that is a sensible feature of the Skoda system. I'll add it to the carbycar entry.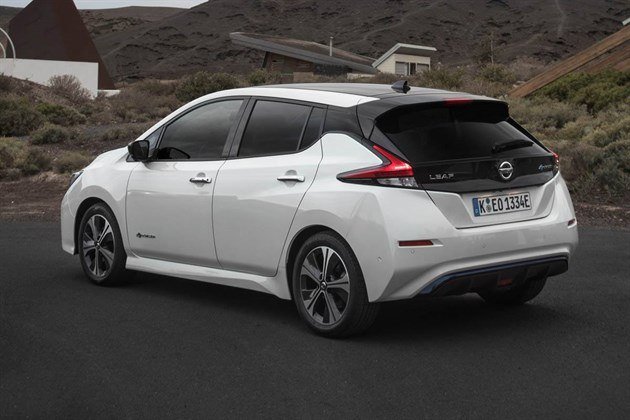 Silent menace?
The increasing number of hybrids and now purely EVs has led to a perhaps unexpected hazard.  Several people recently (myself included) have come close to injury from EVs reversing silently without warning and apparently without the driver looking. This is bad enough in car parks, potentially much more so with street parking. I have learned from experience that drivers often do not look when reversing, it is the silence that makes matters worse. Do you think EVs should have some form of alarm or alerting sound for vehicle reversing? The general discussion has been around the extra hazard that silent cars raise in urban areas, I feel reversing is more urgent.

RH, Nottingham
Absolutely. Like trucks that have to have load reversing beepers. There was talk of introducing an artificial noise for EVs ten years ago, but the different manufacturers could not agree on which noise, so nothing happened. Meanwhile it is as essential for EV drivers to LEFT FOOT BRAKE as it is for all automatic drivers when manoeuvring their vehicles because then if they feel a bump they can stop instantly rather than run someone over.
Legend in his own launch-time
First a thank you. I listened to what you wrote about Cross Climate tyres and fitted a set. Amazing when the 'Beast from the East' struck Bournemouth. I had to be out and got through when hundreds were stuck. My question: I am a pensioner and so careful about fuel consumption and running costs. I have an old 5 metre fishing boat which I chose especially for its light weight compared to some of the modern boats. It is on a new braked trailer because the car I have right now is a KIA Venga 1.4, but, as I will be doing more towing in the future I need a more powerful car. I was looking for a larger 2.0 litre Focus or Mondeo. There are masses on the market, but mostly diesel. I wouldn't mind diesel, although have seen all the comments about diesels and mileage. I doubt I will do more that 12,000 – 15,000 per year. The more modern petrol engined Fords all seem to be 1.0 litre, which I would not imagine are useful for towing. Any suggestions?
DB, Bournemouth
A Suzuki Vitara S 1.4T Boosterjet 4x4 has decent torque, four wheel drive and good fuel economy when not towing. That might work. Otherwise, maybe a Mazda CX-3 2.0 120PS petrol or 1.5 diesel. Or a new KIA Ceed with the 1.4T GDI turbo engine. Not sure how well the new Focus 1.5 3-cylinder Ecoboost will work out. Should be excellent but it's early days.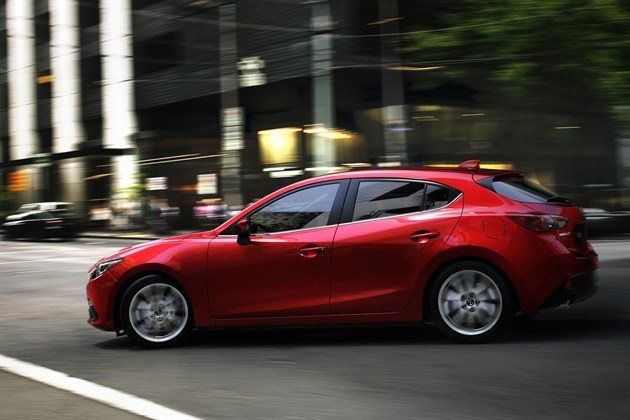 Getting an extension
My Mazda 3 2.0 SE-L Nav with 23,691 miles is coming up to 3 years old and I am being offered an extended warranty by Mazda UK, which is offered in 3 grades. Depending on price, I am tempted to extend for 1 year and wait for the new Mazda 3 coming out next year before considering buying new again. I wondered if you had any views or experience of extended warranties, especially Mazda's, and have you any thoughts on the new Mazda 3, especially as they seem to be producing an interesting new engine?
AS, via email
See: news/new-cars/2018-02/2019-mazda-3-skyactiv-x-revealed-and-driven/  Yes, extend the warranty for a year and wait for the exciting new car that arrives in April 2019. No one else has Mazda Spark Controlled Compression Ignition, but Mazda will be sharing it with Toyota and Toyota will be sharing its hybrid technology with Mazda.
Lies and liability
Could you clarify for me how much warranty comes with a used car from a franchised dealer? I have just upgraded again with Evans Halshaw and, despite quoting what you regularly say about 6 months warranty from main dealers, I am met with a blank smile and "oh no  only 3 months is legally required". If 6 months is the legal requirement, how can I get it through to them that they are reneging on their responsibility?

TW, via email
A dealer doesn't have to "warrant" a car at all, but is legally liable for any fault that could have been present or developing on date of sale for 6 months from the date of sale. Law here: /faq/consumer-rights/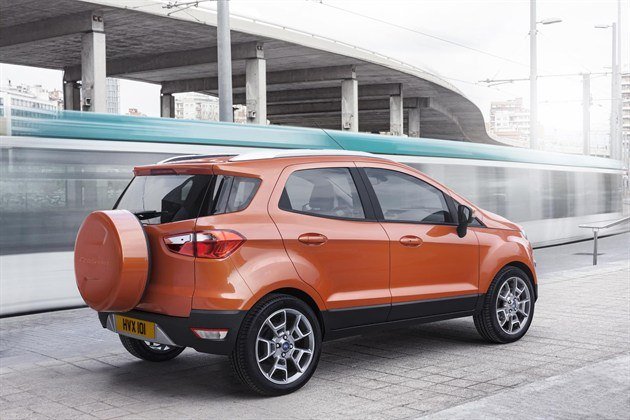 Unspared
The Ford Ecosport marketed in South Africa has a rear door mounted, full size spare wheel: https://www.ford.co.za/suvs/ecosport/ This in a country with a lot of dirt roads and a long way between tyre shops. BMW still markets cars with run-flats and no spare.
IA, Cape Town
That's how the Ecosport used to come in the UK too. But in the UK Ford says its customers would rather do without so they took it off and now supply the car either with Conti Seal tyres or with a useless can of puncture repair glop.
Eaten mess
Attending the Newtown food festival on Saturday, I used the local municipal car park, paying for 4 hours. Unfortunately, the ticket was not adhesive and ended up face down on my dashboard. This resulted in a parking ticket for not clearly displaying a valid pay and display ticket. The ticket is timed and dated and also shows the last 3 letters of my registration correctly. To complicate matters the ticket issued by the warden does not show the correct letters as the last letter, which should be W is shown on the enforcement ticket as N. I shall be grateful if you will advise my position with regard to an appeal as I can show a ticket that is correctly paid, dated, timed and bearing the correct registration letter.
AC, via email
You can challenge it if you want but you may not win because the Supreme Court ruling in Beavis v Parking Eye 4-11-2015 has been taken as a charter for private parking operators to impose their own rules and their own "reasonable" penalties. However if your car was not photographed entering and leaving the carpark (or by the warden which is unfortunately likely) all they have on you is an incorrect registration so they might not be able to trace you.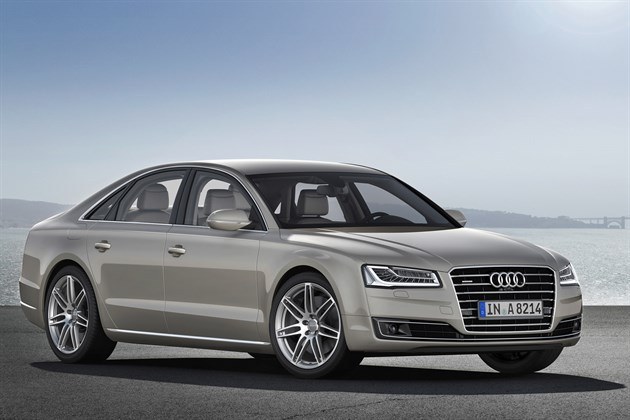 Acquisition trail
I recently acquired a 2014 Audi A8 LWB 3.0 TDI SE quattro auto 43,000 miles. It presently has 275/35 R21 tyres. What do you suggest changing to? Also, what potential issues if any should I look out for? Is this a long-term viable motoring prospect? I average 15,000 mostly motorway miles a year.
JB, Fetcham, Surrey
According to Michelin you can switch to 18-inch wheels with 235/55 R18 tyres (or even 17-inch with 235/60 R17s, but I think better the 18s). These cars look great and can be okay, but can also go spectacularly wrong: /carbycar/audi/a8-2010/
Click to Honest John's Motoring Agony Column 10-11-2018 Part 2
Comments
Author

Honest John
Latest