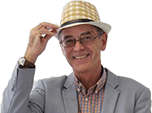 Honest John's Motoring Agony Column 03-11-2018 Part 2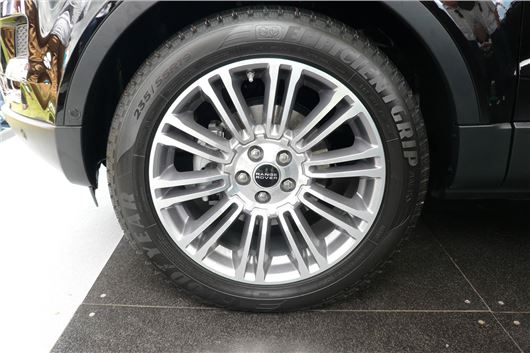 Published 02 November 2018
Click back to Honest John's Motoring Agonies 03-11-2018 Part 1
Side issue
You often answer queries in your DT column regarding wheel sizes and tyre profiles. I realize that I have no idea what the numbers on my own car tyres mean. (235/55 R19.) Please enlighten me.
DW, via email 
235 is the width of the tread of the tyre in millimetres. 55 is the aspect ratio (the depth of the sidewall) as a percentage of the width of the tyre. Generally, any tyre with an aspect ratio of less than 50 is considered 'low profile'. See: https://www.bfgoodrich.co.uk/gb/advice/Find-out-all-about-tyres/How-do-you-read-the-markings-on-a-tyre
Losing his cool
The a/c of my 2016 BMW 320d xDrive Sport Touring has an intermittent fault. When driving for about 2 hours the a/c ceases to emit cold air when set to a cold temperature setting. Even when the fan is turned to full there is very little air flow from the vents despite  hearing the fan roaring. After the car has been switched off for a few hours it works normally. Each time it is taken it to the garage they cannot find a fault, after letting the car run for a few hours they say it does work. But when we then travel on a long journey we are back to square one and have to drive the car with a window open. Please can you offer any advice?
EC, via email
There are massive problems with A/C throughout Europe because the EC has imposed a Directive forcing car manufacturers to use a very expensive new refrigerant from a single supplier that has a Worldwide monopoly on it. It is less efficient, more flammable, and prone to leak. But I think the problem with your car is that it has a sophisticated system of radiator flaps that close off airflow though the radiator in certain conditions for fuel economy and I wonder if these are also closing off airflow to the a/c condenser matrix.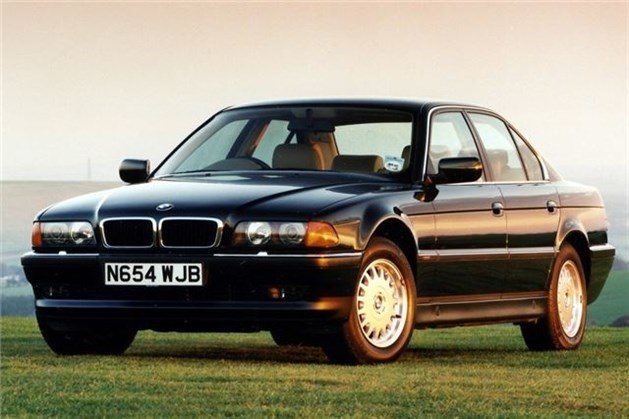 Self-protection
I have owned my BMW 740i Saloon Auto since I bought it new in 1994 and it has been regularly maintained by the same BMW main dealer ever since. At frequent intervals now, it simply refuses to start after I've made a short stop. However, the car always starts if no attempt is made to switch on the ignition again for some 20/25 minutes after refusing to start. It is as if there is a thief-proof lock in the electronic system with a time delay which is, from time to time, being actuated. What could be wrong? It has been in to the dealership twice which has been unable to simulate the fault.
TA, via email
I think the engine systems are protecting the engine's bore liners from degradation by detecting an overfuelling situation and simply waiting until the excess fuel from the cold start has trickled down the bores into the sump before allowing the engine to start. The same as if you had overchoked a 1970s Alfa Romeo (or anything else, but particularly Alfas with twin DCOEs). The answer is simply to drive the car further so it gets to temperature and the excess fuel from starting is burned off. It is extremely bad for a petrol engine, particularly a big V8 petrol engine to be started from cold then driven only a short distance before being switched off. I have been warning drivers of big engined Jaguars and BMWs about this for 23 years.
Line of sight
I am considering the purchase of a Mercedes that offers head-up display as an option. It is expensive at £825 and cannot be installed with a heated windscreen. Is it effective and worthwhile?
RB, via email
Depends on whether you like a screen full of information in your line of sight. I'd rather have a decent pod of digital instruments with it all there directly in front of me and a heated windscreen for the winter.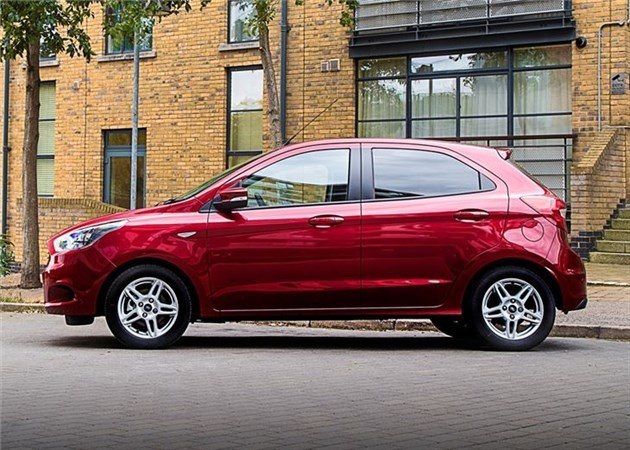 Family Ka
I have just purchased my wife a new Ford Ka + which we take delivery of next Saturday. This is to replace her FIAT 500, which she loves, as she now needs a small four door car able to let elderly passengers into the rear seats when it's her turn to drive them wherever they are going, as the four of them take it in turn to do the driving. The salesman informed me that this model which I believe was only introduced in October 2016 has just been updated, starting in mid-August, and it is now fitted with a three-cylinder 1.2 engine. Have you any knowledge of this and are you able to give me any information about this engine and if it has been in use in any other cars for any length of time?
RW, Maidstone
That is correct. It has had this engine since the revamp in February 2018: /carbycar/ford/kaplus-2016/history/ What the salesman probably meant was that the engine has been updated to the new WLTP emissions standard that comes into force on 1st September.
Useless information 
I have recently had to travel some distances along the M1 and M62 motorways. The government has spent many millions upgrading long stretches of both to 4 lanes. Not only have the roads been widened, new dot matrix advisory/instruction signs have been erected. But what are the signs used for? Over the weekend and during heavy rain they were telling me how long it would take me to reach the next junction. And the one after that. Unnecessary. Especially unnecessary when "invisible" cars were being driven through the rain, mist and spray without lights. Surely the signs should have been asking drivers to show their dipped head lights. The signs could also have reminded those drivers who previously hogged the middle lane of a three lane motorway that it was not now necessary for them to stay in the third lane of a four lane road for the duration of their journey.
JB, Belmont, Lancs
I agree. Time to junction only works for people very familiar with the junction numbers (which don't come up on any satnav I've ever used). But the Highways Agency has used dot matrix signs in the past  to put up 'Drive on the left unless overtaking'. And 'Poor visibility. Use Headlights'. Drivers are lazier about putting lights on now than they used to be because on many new cars they are automatic and not only sense dusk but also go on when the wipers are deployed.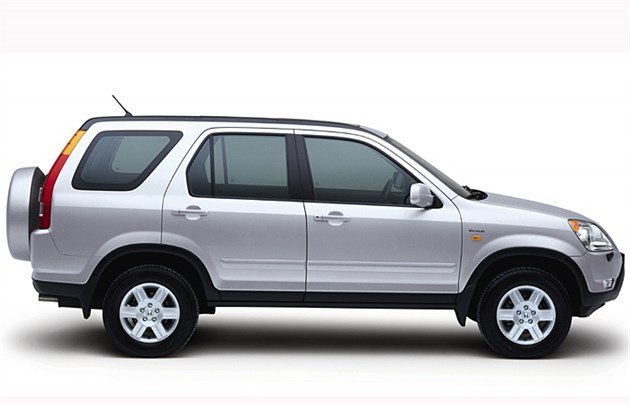 Desert foxed
I have a gen 2 CR-V that I use for towing my off-road toys. I have an Aluma aluminium trailer, maybe 900 pounds, a Yamaha dirt bike, 200 pounds and a Yamaha Rhino, maybe 1300 pounds. I use a weight distribution hitch that also adds about 100 pounds. My Honda (not using O/D) gets about 13 mpg while towing and has a 14 gallon tank. In order to avoid the disaster of running out of gas in the desert, I start looking for a fuel stop when the gauge gets below a half tank. I desperately want an auxiliary tank to double my capacity but do not want to spend a lot on the solution. Any ideas?

ML, Cedar Rapids, Iowa
Your problem here is the danger of a cheap solution to doubling your fuel capacity. You're probably going to have to go to someone who fabricates race tanks and then fit one of them, properly plumbed in and vented, to the load area of the CR-V. That's terrible gas mileage for a CR-V, but even the 2.4iVTEC is a bit weak so I guess you're having to run in 3rd gear automatic. You'll probably do better altogether with a more powerful vehicle such as a long bed C10 pick up with an LS V8. Then you can load your bikes into the truck and not need to tow.
Hanging matter
I have a 2017 Suzuki Vitara that has transported our 2 bicycles on a hatchback suspended rack all through Spain and France on our hols. We are now looking at which car we could buy in the future to perform the same functions. We were frightened half to death by a salesman in the Citroen dealers who told us that the tailgate on the C3 Aircross is made of aluminium and would be no use to us. Is this correct, and does the same apply to other small SUVs that we may consider?
MB, via email
Yes. A lot of hatchbacks, MPVs and SUVs have plastic or otherwise lightweight hatchbacks that cannot support a bike rack. That's why people fit towballs and then mount bike racks on the towballs.
No change there, then
On your advice in 2006, we purchased a new Citroen Picasso which has been marvellous but we feel it is time to replace it with an automatic. We need something of similar height, possibly with a few bells and whistles (reversing camera?) used, and of course automatic. We have around £10,000 - £12,000 to spend.  As we live on a hilly lane, tyre depth is important, similar to the Picasso.

TB, Herts
From 2011 you could get the next generation Berlingo Multispace to yours with a 1.6HDI engine and EGS automated manual transmission, but this is not recommended because the engine can suffer injector problems and the EGS automated manual transmission develops clutch and actuator problems. The new Berlingo is available in two lengths as a 1.5HDI with EAT8 automatic transmission and next year with the 1.2 Puretech petrol engine and EAT8, but these are more than twice your budget. There was once a Renault Kangoo combi with a torque converter auto. Vauxhall Zafiras also have torque converter autos. And you can get a VW Caddy Combi with a 2.0TDI engine and the stronger DQ250 6-speed wet clutch DSG.
Sure thinking
You have on a number of occasions replied to letters to the affect that KIA/Hyundai are the leaders in reliability. I cannot disagree, as our Picanto and latterly a Sorento KX2, both bought new are totally reliable with the backing of the warranty. So, why have the likes of VW, Audi and BMW, who were once the byword for reliability, lost that reputation (although they still trade on it)? It can't be a technology issue as the Sorento is loaded; more so than an equivalent Q5 or X3, etc, so I wondered what the problem is? 

SA, via email
Bottom-line cost-cutting is the reason why. You can extend the warranty on a Golf to 5 years for about £600, but they don't give anything away. The joy of the KIA 7-year warranty is that the cars are so well built few owners ever have to avail themselves of the warranty. It actually costs KIA very little. In the recent JD Power customer satisfaction survey, the Germans were way down and BMW was 20th.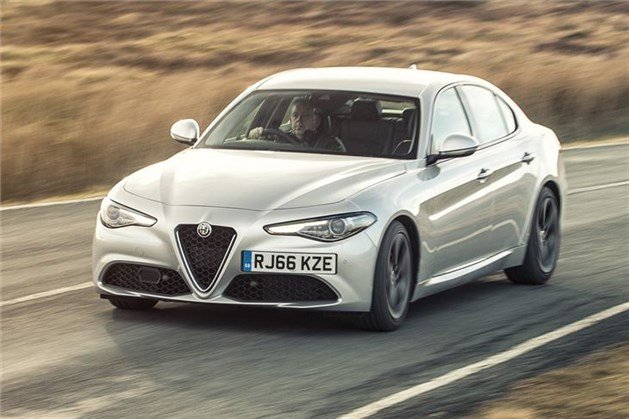 Wherafore art thou, Romeo?
I need some advice regarding the ongoing saga of my very unreliable 2017 Alfa Romeo Giulia Quadrifoglio. The car was purchased from Mangoletsi Alfa Romeo at the end of May 2017. It has since been serviced and repaired by WLMG in Reading as this is my nearest dealer. From almost day one the car had a terrible brake squeal and rumble. WLMG agreed that it was indeed not correct and discussed with Alfa Romeo in Italy who confirmed it was a known problem and were waiting for a 'fix' to become available. The car was off the road for 4 days for this investigation. The noise continued and, despite several enquiries to the dealer, no updates were forthcoming. A recall for pipe routing and electrical harness replacement as well as a software upgrade was carried out by WLMG. In December 2017 the nearside front headlamp dismantled itself internally and this caused it to be permanently on high beam, making the car un-useable until it was replaced. It took more than two weeks to get the parts as Alfa Romeo was restructuring its parts supply chain. I was without the car for 3 weeks. After some argument, a courtesy car was provided for the period. On collection, I again reminded the dealer about the brake noise. I then had an electronic glitch that stopped wipers and washers and various functions from operating. WLMG was able to re-flash the software and all was OK again. The car had its first service carried out in April 2018 and again I brought up the brake noise issue. The dealer eventually requested the car for 2 days to investigate again. (A FIAT 500 courtesy car was provided) However, I didn't get the car back until some 5 weeks later (it had been dismantled whilst the dealer and Alfa Romeo argued about it). Eventually, all 4 brakes were re-assembled and a convoluted brake bedding in procedure was done. On collection, my car was unwashed, covered in dust from standing around, etc. but thankfully no longer had the noise. All seemed OK, but in July 2018 I returned to the car at Heathrow after a business trip to find it with the boot wide open and all doors unlocked with the windows down. As it was 11.30 at night I tried to use the key fob to reset the alarms and locks etc. This all worked ok and the car started but the lights were going crazy: no indicators, driving lights or parking lights were operational according to the on screen warnings. Then, after once again resetting using the key fob, I had strobing headlights as they switched on an off automatically. Again I reset and had headlights but no high beam, no indicators or driving lights. I decided to try and get home as I had no wish to wait for a recovery vehicle. This was accomplished despite some odd headlight flickers, etc.  When at home I locked the car with the key fob and all appeared to be OK, but some 30 minutes later the alarm went off, the boot had popped open and the windows had again lowered. I had to leave it without being locked or alarmed after getting everything closed again. In the morning the car was recovered to WLMG and the problem investigated: The car needed a new wiring harness for both body and engine bay and a new body control computer and will be off the road for 5 weeks. Alfa Romeo have had to hire me a car (an Audi Q5) for the duration. The dealer has kept me informed all through this and has acted very fairly but Alfa Romeo Customer Service has shrugged its shoulders and seems to be completely unconcerned that the car has to be totally stripped down to replace the wiring. I no longer have any faith in the car and have said to Alfa Romeo that they should either refund my money or replace the car as it is clearly not of satisfactory quality. I have lost 11 weeks use in 15 months of ownership. Alfa Romeo offered me a token compensation of value approx £100. What can I do? I really no longer want the car back as it will now be a never ending story of rattles and loose trim etc. It is the worst car I have ever owned. Can you assist?

PF, via email
Does this high performance car have ceramic brake discs? If so, some noise when they are cold is normal. For the other matters, you may have a case. The problem is that bringing it against the supplying dealer in the County Court and then maybe the High Court could cost you the wrong side of £20k, and even if you won your case (surprisingly, not guaranteed), you might not be awarded your costs. See: /faq/consumer-rights/ You might be able to shame Alfa Romeo itself into taking it back.
Gripping yearn
In your column of 18-8-18 you advised CH to use Yokohama Advan Sport tyres on a MX-5. For years I have driven Golf GTIs and recently moved to the similar performance Polo GTI. Whenever replacing tyres I always specify grip/road adhesion (particularly in the wet) as the absolute priority. Would you say that Yokohama Advan Sport would provide the best grip for a GTI? If not, what would? (Excellent column still, which I have read weekly since you started).
EM, Derby
I found Yokohama Advans great on the 2005-2016 MX-5. Can't say for a Polo GTI. Maybe Michelin Pilot Sport? The best place to check is http://www.http://www.tyrereviews.co.uk where tyre owners review their tyres on all types of car, SUV and truck.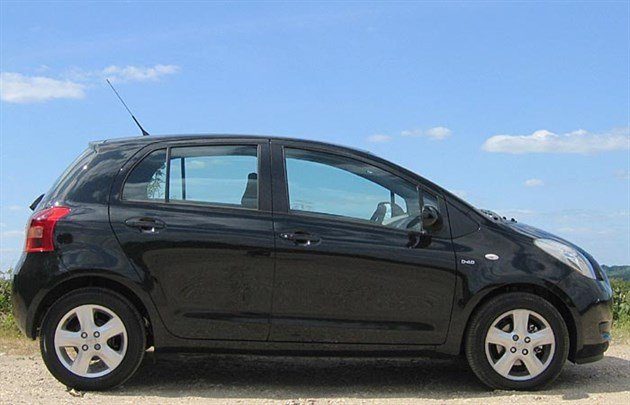 Buttoning down
In March 2008 my wife purchased an ex-demo Toyota Yaris T Spirit 1300 first registered in March 2016. It is an automatic with wireless remote control access and push button start. Unfortunately, it has an annoying intermittent fault that first occurred in about 2010 and from time to time it has recurred. Today it happened again, about two years since the last time. The problem is that when parked and locked, on returning to the car and pressing the start / stop button all the appropriate lights on the dashboard come on but when continuing to press it the engine fails to start. On a couple of occasions I have disconnected the battery and when reconnected the engine has started at the first attempt. However, I can't help feeling this is a coincidence. One thing we have found that if left for, say, an hour or more the engine starts OK. Whilst it could be considered a minor fault it is very inconvenient when you need to get somewhere by a certain time. The local Toyota dealer from which it was purchased says he has not come across the problem and is unable trace any faults. Are you able to throw any light on the matter?
NRC, via e-mail
I'm guessing that the car is a 2006 mot a 2016, because that's the only way this makes sense. If so, it must be a MMT automated manual, not an automatic, because that's what Yaris 'automatics' were then. And I think the problem is that an automatic/automated manual will never start unless in 'Park'. So what is wrong is the switch on the auto quadrant that tells the ECU that the quadrant is in Park.
Connective issue
I have a 2002 Arizona Yellow MX5.  It does not have Bluetooth and I would like to rectify this. I have a little Bluetooth gizmo that allows me to receive calls handsfree, but would like a 'proper one'. The present stereo is not bad: it has both cassette and CD players with the radio.  Do you have any recommendations/ideas? I have looked in Halfords, but the price range is vast and I'm not really sure what I should be asking for.  
BS, Ryarsh, Kent
Georgia, our 'Kit' editor, reviewed this: https://kit.honestjohn.co.uk/reviews/review-sony-xav-ax100-64-car-stereo-with-apple-carplay-android-auto/ Might be the answer.
Click back to Honest John's Motoring Agonies 03-11-2018 Part 1
Comments
Author

Honest John
Latest