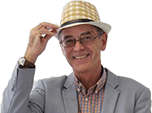 Honest John's Motoring Agony Column 03-11-2018 Part 1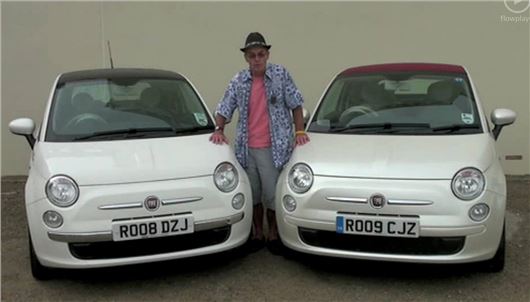 Published 02 November 2018
This weekend's core respondence concerns the great outdoors, hip replacement therapy, a drone rager and in part two the writing on the walls, gasping for air, no-go areas and much more.
As usual, emails to Honest John should be addressed to: letters@honestjohn.co.uk  Please try to keep them as short as possible.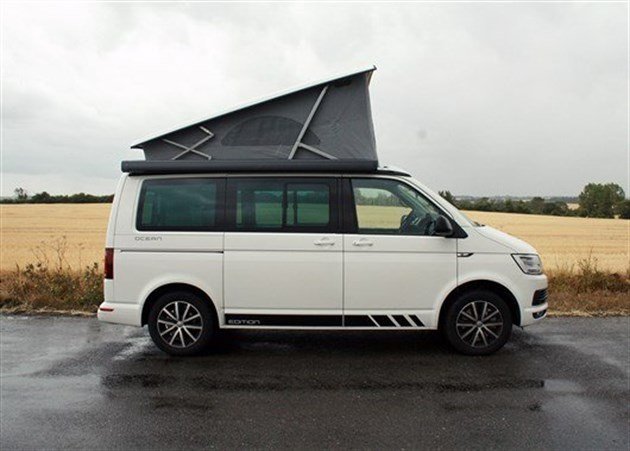 Camping his style
I have promised myself a camper van in the new year. At 78 it will  probably be my last vehicle. My budget is about £50,000 and I would prefer an automatic. In the past you have recommended the Hyundai i800. Is this still a good choice?
TP, via email
The model of choice is now the VW T6 California with DQ500 7-speed transverse DSG. It's available with a 2.0 diesel in two power outputs, or a 2.0TSI petrol engine: Mark's video here: /news/videos/video-vw-california-review/ Everything else here:  https://vans.honestjohn.co.uk/van-news/new-vans/2018-08/driven-2018-volkswagen-california-ocean-edition/ You might also consider a Hyundai i1800 camper, a Ssangyong Turismo camper and the new Citroen Space Tourer camper.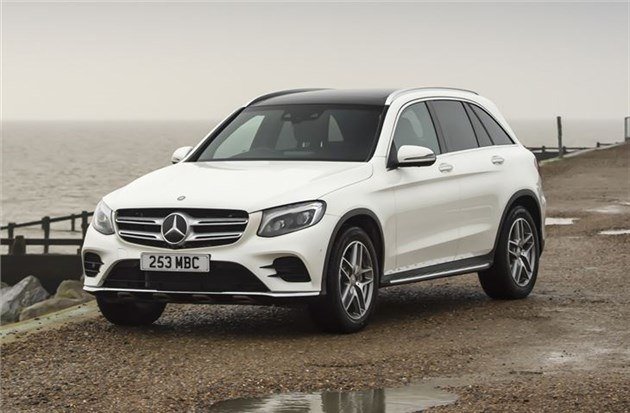 Addressed crab 
Having suffered terribly hard seats in my otherwise  wonderful 2013 Jaguar XF Sportbrake 3.0D, I am tempted towards a 2016 - 2017 Mercedes GLC AMG 43. It fits the bill perfectly. I had a test-drive and find the car both appealing and sporty with loads of space but also not too large. It also has wonderfully comfortable seats as I had hip problems and can't stand leather. This would practically sell the car on its own. On doing some online research the problem of crabbing and clonking when manoeuvring seems to be a big issue with right-hand drive models in the UK. Mercedes seems to be both denying it but  also making excuses for it. It makes no sense because there does seem to be a lot of letters going back and forth to Mercedes and dealers according to the web pages I have been reading. If this is such a serious problem, has it not been sorted? What should I look out for? Or just avoid the car completely as it could affect resale values and drive my mechanical mind mad. I've seen no comment in any car magazine reviews whatsoever. In fact it's a 'Which Recommended Luxury Car' The salesman at a local very well-known dealership denied any problems. Other Mercedes dealers seem to be telling people to get "Winter Tyres" to solve it.
AS, via email
If you check the GLC and GLC Coupe entries here: /carbycar/mercedes-benz/glc-class-2015/good/ and also the entries for the C43AMG you will find a number of complaints about this, and the 'solution' of fitting all-weather or winter tyres. It was obviously worse the more unsuitable the wheels and tyres people ordered on their cars: the bigger the wheels and the wider the tyres the greater chance of crabbing. We tried one out in a carpark on relatively sensible tyres and could not get it to crab. As you will see, by the dates, after a deluge of complaints, they died down.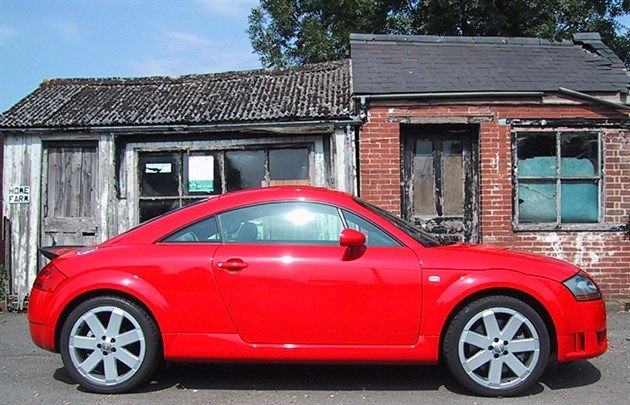 You hum and I'll sing 
When I drive my 57,000 mile 2010 Audi TT above 60mph the road noise becomes a drone, increasing in pitch and volume with speed when driving on the new 'blacktop' motorway surfaces. The tyres are Pirelli Cinturato 245/45R17 and have around 4mm tread each. Do you have any idea what could be causing this?
BD, via email
If it isn't wheel bearings, which I don't think it is, it's the tyres. You could try reducing the pressure slightly. But 245/45 section tyres do tend to become noisier as they wear and more of the wide tyre itself is in contact with the road surface. Obviously is you can see any unusual pattern to the wear on the tyres its worth having the wheels re-aligned at a branch of http://www.alignmycar.co.uk / If you replace the tyres have the alignment done after rather than before it.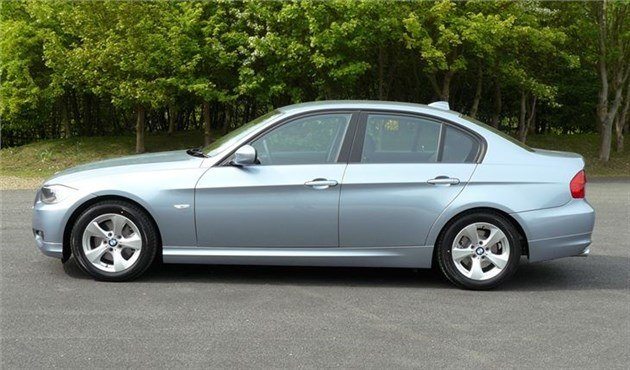 No recollection
I have a BMW 3 Series to which both of the recent recalls apply. First one: the battery lead was fixed quickly with no issues, but the second and potentially more serious was checked at the same time, told it tests OK but the car will be called in when the parts are supplied by BMW. The original announcement was towards the end of May, now 3 months later I am no closer to having this  resolved as parts are being drip fed into the UK by BMW. Given that an issue has to be seen and be serious for a manufacturer to go public with a recall, surely a wait of 3 months is unacceptable. Calls to the dealer are met with, "We are awaiting parts from BMW and will be in touch." How do we get this work carries out quickly. Having concerns, I avoided using maximum a/c settings during this summer to prevent overloading of the system.
GR, Cleveland  
The recall notice states: 27-6-2018: R/2018/148: BMW E90, E91, E92, E93 3-Series saloons, Tourings, coupes and convertibles: Variation to the electrical resistance in the blower regulator wiring harness connector: Over time, irregularities in the crimp connection in conjunction with relative movements of the tin coated connector at the end of the wiring harness, which connects to the tin coated blower regulator pin, could lead to frictional corrosion. In combination with very high current flow, which would occur, which could lead to a temperature increase. As a result the blower regulator wiring could be damaged and could lead to partial contact of individual wire strands. this could result in an irregular current flow, further overheating and increase the risk of fire. FIX: The blower regulator wiring harness will be inspected and a new part will be installed.  Build dates: 15-10-2004 to 8-7-2011. VINS: WBAVC32090KS00002 to WBAPP12010F026663; WBAVU32000AE30002 to WBAUT32070F070659; WBAWL72080JZ93021 to WBADW52040E421410; WBAWB72040PW82010 to WBAKK92020E471006; WBAVC32090KS00002 to WBAPP12010F026663 ; WBAVU32000AE30002 to WBAUT32070F070659; WBAWL72080JZ93021 to WBADW52040E421410; WBAWB72040PW82010 to WBAKK92020E471006; WBAVC32090KS00002 to WBAPP12010F026663;WBAVU32000AE30002 to WBAUT32070F070659; WBAWL72080JZ93021 to WBADW52040E421410; WBAWB72040PW82010 to WBAKK92020E471006; WBAVC32090KS00002 to WBAPP12010F026663; WBAVU32000AE30002 to WBAUT32070F070659; WBAWL72080JZ93021 to WBADW52040E421410; WBAWB72040PW82010 to WBAKK92020E471006. This was a huge recall involving more than a million cars. In your case they have inspected the blower harness, deemed it not to be of serious risk so not necessary to set up a special production line to build more than a million parts in a very short period and that's why the replacement parts are slow in coming through. Obviously if your car suffered a wiring fire then BMW could be held liable for all direct and consequential damage this caused.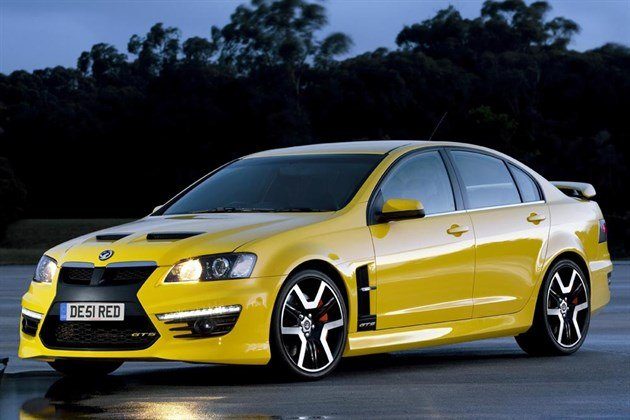 Quick decision
I am looking to replace my 219,000 mile but still fast Vauxhall Vectra SRi 2.6 V6 Estate. I am considering either a Vauxhall VXR8, or, possibly, a Vectra VXR Estate. Any thoughts?
NR, via email 
Holden Monaro here: https://classics.honestjohn.co.uk/reviews/vauxhall/monaro/
Vauxhall VXR8 here: /carbycar/vauxhall/monaro-2004/
Vauxhall Vectra C here (inc. VXR): /carbycar/vauxhall/vectra-c-2002/
You'll probably be more at home in the Vectra.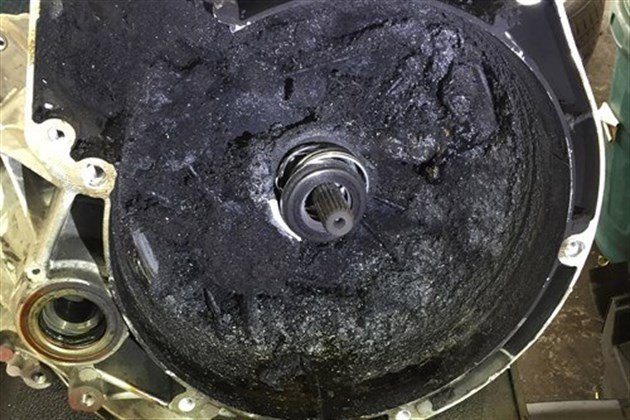 Aggro chemistry
In your article this Saturday you mention you that you recommend newer cars with longer warranties so you don't receive too many letters about expensive parts which are not covered by warranties. This is a good idea but under reviews on your site (which we have used for years now and very happily) we note that a lot of faults like clutch going after 500-1,000 miles only, for example, Nissan Micra deny any warranty and blame the owners for their bad or incorrect driving and do not pay out. Therefore these warranties are useless and just a gimmick. We tend to buy older more reliable cars which works a treat. We own have owned 1997 and 2006 Toyota RAV-4s and never had any problems; Renault Clio 2006 and 2012: never any problems; 2010 Audi TT TSI: no problems as yet. Trouble-free motoring for 25 years and no big bills either. Please can you advise which is the most reliable small car you can recommend, not taking in account any of the waste-of-time warranties but based on total reliability only please? Your site is fantastic and helps so many people not only buy the right car but be able to keep it working. Please keep up the fantastic work.
CB, via email
Because a determined driver could if he wished completely destroy a clutch min 15 minutes, most manufacturers so not warrant then beyond 6 months. The exceptions are KIA and Hyundai who will extend the clutch warranty to 2 years if there is no evidence of abuse. The most reliable small cars on the basis of complaints received are Hyundais, Suzukis and KIAs and this is supported by the latest JD Power Customer Satisfaction survey, though that survey is spiked by Briskoda members collectively recommending Skodas that we receive a lot of complaints about. BMW came 20th in the JD Power survey and that echoes reader complaints.
Transcendal mediation
My wife bought a 2013 Ford Focus 1.6 automatic with dual clutch system 2 years ago without us being aware of the troubled history of this transmission. Typical issues are, once the engine has warmed up, it becomes very jerky pulling away, and in some incidences, this delay can create a dangerous driving situation. The car has been back to the local Ford dealer on three occasions when it has had software upgrades and even had the clutch pack changed once. There seems to be a slight improvement each time we get the car back but it soon resorts to the same problem. I understand that there are court cases against Ford in Australia and in the States where we believe Ford has extended the transmission warranty to 70,000 miles or 7 years (whichever comes first) but we are not sure what the situation is in the UK. The car is booked in again for a few week's time, but the Ford dealer is talking about looking at it as a goodwill gesture only as they are "unaware of a major issue with the transmission." Do we have any legal rights to insist they look at the car again and if so, is there anything we should be insisting they do to rectify the issue. In all other respects we have been very pleased with the vehicle but am now concerned it could cause an accident with which we could be held responsible.
MC, via email 
Without actually admitting anything, Ford is applying generous goodwill to this problem so I wouldn't worry. Ford has actually now abandoned the 6-speed dry clutch Getrag Powershift in favour of torque converter automatics in all of its recent and current models. New model Fiestas, new model EcoSports, Tourneo Connects, Kugas and Focus Ecoboosts all come with 6-speed torque converter autos, while the new model Focus comes with 8-speed torque converter autos.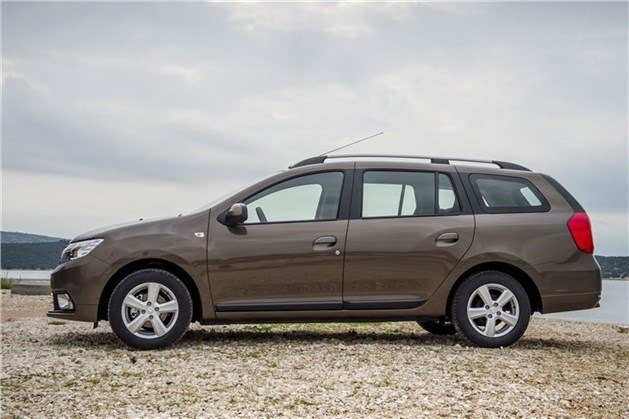 80s car
We make regular trips, quite a few times a year to the South of France from the UK. Ideally I want a small estate or hatchback that we can drive at 130kmh down the autoroutes. What can you recommend? The published mpg figures are either misleading or not accurate. It doesn't have to be a big car. Small can be good. We just want a car we can put the dogs in the back of and whizz down fast, with the best fuel efficiency possible. We would also consider a hatchback or older car that fits the bill. What do you suggest?
RS, via email
The Dacia Logan MCV 1.5DCI has averaged 60.9mpg in Real MPG and I don't think you'll better that in any other small estate: /realmpg/dacia/logan-mcv-2013 / It's also extremely popular in France, so no problems getting it fixed if problems ever occur.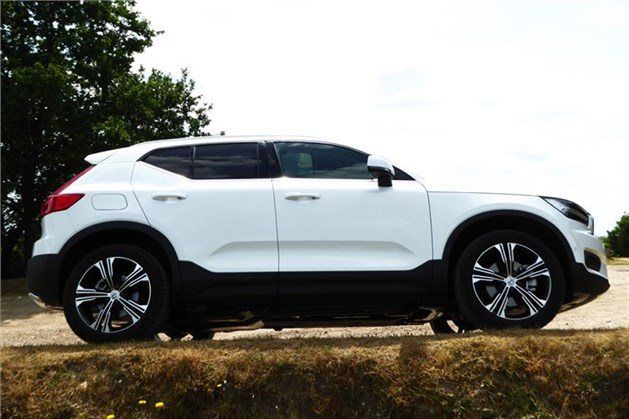 Changing circumstances 
I am looking to change my current five and half year old, 36,500 mile Audi Q3 and have short-listed Jaguar E-Pace, Volvo XC40 or a new model Q3. Budget is £20k plus part-exchange. I am also concerned at the diesel situation and, rather than buy outright, would consider a PCP contract or lease arrangement. What do you recommend?
CM, via email
I'd go for the XC40 T5 (liked it a lot): /road-tests/volvo/volvo-xc40-t5-2018-road-test/ As always with finance, work out what you will actually pay and compare those figures, not the APR or the monthly figure. And with a PCP you know from the start what you will have to pay to keep the car at the end. With a lease, you don't.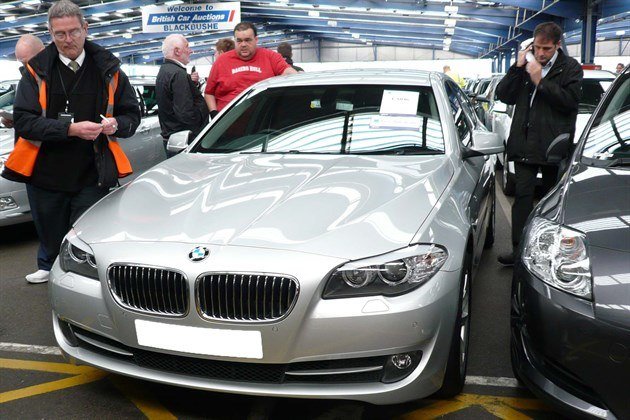 Batteried wife 
Sadly, my husband died in January and I am now driving his beloved BMW 530D 2,926cc Sport automatic. It is approximately 17 years old with 29,000 miles. My husband, an ex-Royal Navy Submariner, was suffering from asbestosis and other illnesses so the car spent most of 2015-17 in the garage until I eventually sold my own car and on 30-12-2016 had a new Halfords HBS0 19 battery fitted and recommended as a high duty battery suitable for the BMW and people undertaking short journeys. I generally only drive short distances (2-14 Miles) but the battery keeps going flat. At present, when it goes flat, or I think its nearing that position, I put it on a home charger and leave it on all night until it says 'fully charged'. I have taken it back to Halfords where the mechanic checked the battery and said there was nothing wrong with it and he told me something I had never heard before: that when starting the BMW it took the equivalent power of 10 miles of driving. If this is correct then my short runs would quickly deplete all the power and account for a flat battery when I need to drive the car. There have been no alterations to the original  manufacturers design other than about 5 years ago the radio stopped working and the mobile radio fitter who came said the radio was broken, but to fit a new BMW radio would be extremely expensive, so he fitted a different make. I know computers run on the car when it is not in use (eg security) but could this changed radio also be draining off power when the car is not used? The radio certainly appears to be fully switched off. Incidentally, a friend has now looked at the old BMW radio that was removed and he thinks the fault was merely a 'valve' that needed replacing. In retrospect we should have taken the car to the official BMW dealer, paid up and had the correct radio fitted if the original was beyond repair. My questions now are: is it sensible to top the battery up once a week with the home charger; is it possible the radio is draining power from the battery when car switched off?
PW, via email
Yes it is sensible to top the battery up once a week with a home charger. Get a CTEK or Ring Battery Conditioning Float Charger and connect it up whenever you won't be using the car for a few days. Yes, it is highly likely that the non-standard radio is draining the battery because it is not completely switching off. Call in a local <car electricals specialist> (http://www.yell.com) and have him perform a draindown test. As well as charging the battery, it also needs to be 'cycled' by driving it a regular distance of 20 miles or so every month.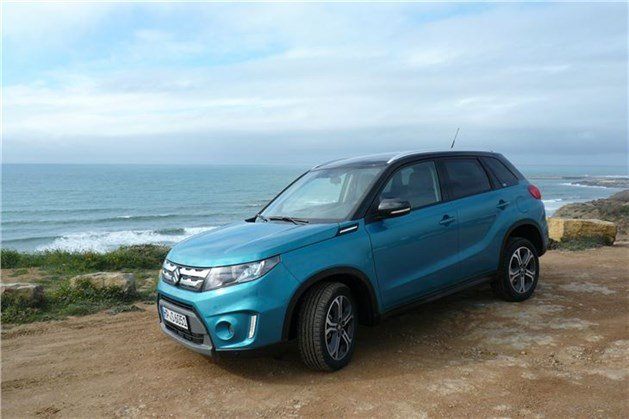 High life
Our circumstances have changed and we do less mileage, so we are looking to change our diesel Qashqai for petrol, retaining the high driving position. Looking around Suzuki Vitara, Honda HR-V, or whatever you could recommend for 6,000 miles a year. Budget with trade in  around £12,000.
SM, Sheffield
Vitara 1.6 petrol, Peugeot 2008 1.2 Puretech 110 or 130, Renault Captur or HR-V 1.5iVTEC if you can find one within budget. Not a Nissan Qashqai 1.2 DIG-T. The engines have been troublesome.
Gone to the dogs
I have a 2010 Mercedes E-200 petrol estate 200 and feel it's now too large. I am thinking of buying a 2-3 year old vehicle and am currently considering a Mercedes C-Class, Honda CR-V, Volvo V60 Estate or possibly a BMW 3 Series Touring (although I've not been mad about them in the past). I have 2 Labradors so need to transport them in comfort and need a comfortable and reliable car. I've been happy generally with the last two E-Classes I've had except for niggling problems: the rear air suspension failed 3 times on the previous car; glow plugs suffered problems and I had to limp home a couple of times in 'get you Home' mode.  The latest has needed a door lock replaced, the windscreen wipers don't work correctly and now a window won't open and close properly, plus the indicators and wipers stopped working altogether recently but worked again after I turned the engine off. I accept its 8 years old but it has only covered 63,000 miles. Your advice would be very much appreciated plus any other vehicle you'd suggest

MD, via email
These are comparatively minor faults on an 8 year old car. A BMW 3-Series Touring isn't much smaller, besides which a new one will arrive next year. The Honda CR-V has just been replaced with a new model: /road-tests/honda/honda-cr-v-15-vtec-turbo-2018-road-test/ Possibly the smaller Honda HR-V might suit you better: /road-tests/honda/honda-hr-v-2015-range-road-test/ Or a Volvo XC40. T5 model tested here: /road-tests/volvo/volvo-xc40-t5-2018-road-test/ Volvo T4 range now expanded to include smaller petrol engines, details here: /carbycar/volvo/xc40/history/ On the other hand you might prefer a Peugeot 2008 1.2 Puretech: /road-tests/peugeot/peugeot-2008-puretech-110-eat6-2016-road-test/ Or the slightly bigger very stylish and practical 3008: /road-tests/peugeot/peugeot-3008-2017-road-test/  Sorry to lift the emphasis from estates, but there aren't many of them. The new Volvo XC60 is outstanding, but just as big as your E-Class: /road-tests/volvo/volvo-v60-d4-2018-road-test/
Click to Honest John's Motoring Agony Column 03-11-2018 Part 2
Comments
Author

Honest John
Latest