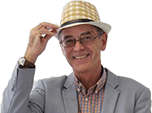 Honest John's Motoring Agony Column 06-10-2018 Part 2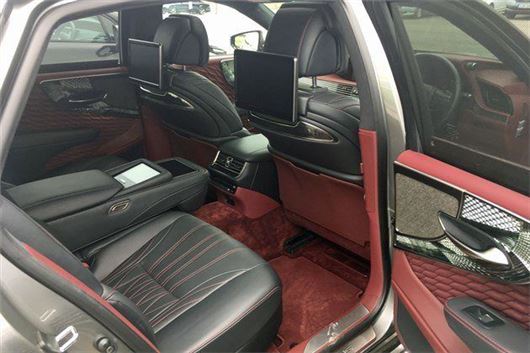 Published 05 October 2018
Click back to Honest John's Motoring Agonies 06-10-2018 Part 1 
Sheer Lexury
I am looking to purchase a new luxury saloon to replace my ageing Jaguar XJ, it needs to have plenty of equipment and power. I am open to brand and price, what should I look at?
AC, via email
Presuming a high price, then reliability is most assured from a Lexus, whether an RX450h SUV or the utterly stunning new LS500h saloon.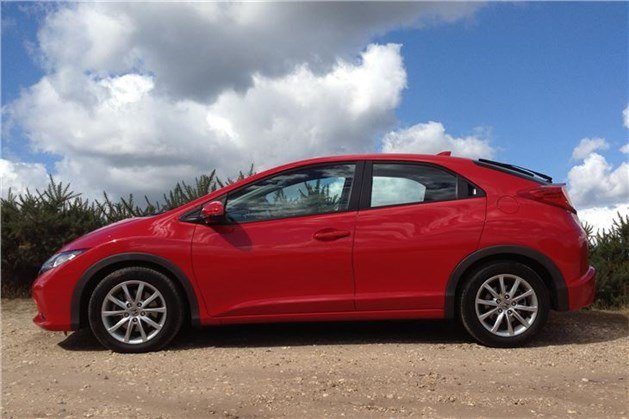 Civic unrest
Over the last few months the economy of my Civic has got worse, I reckon that I am losing about 5 miles per gallon compared to what it was achieving. It has done 31,000 miles and has a full Honda service history. I am assured that all filters have been changed as per service schedule. I wondered whether a set on new plugs might help but the dealership does not think so. It appears that plugs are not normally replaced until about 70,000 miles. Do you think it's worth replacing the plugs or have you any other suggestions? I am running on either Shell or Jet or supermarket fuel. This has not changed.
PH, Great Hale, Lincs
Try it on Superunleaded. I got 45mpg from the 2006-2012 1.8iVTEC and 48mpg from the 2012-2017 1.8iVTEC on it. If bits of the fuel system are getting gummed up with olefins and carbon deposits, super should clean it up.
No claims discounted
I am newly returned from France where I have lived for 18 years. I am 72 and have not been liable for any car accidents. On arriving in the UK I have been trying to obtain car insurance. Every company that I have contacted, including those who operate in France under the same name, refuse to acknowledge my French no claims gained with Generali. The premiums that I have been offered with no relief have been crippling at over £1,000. Do you know of an insurance company that acknowledges European no claims discounts? When I arrived in France, my full no claims discount was acknowledged. Is there something in European law? Can you offer any helpful advice please? Is this deliberate discrimination?

PC, via email
If going to price comparison sites and direct insurers you are dealing with people who do things by a book of rules and can't deviate. You could try a broker such as A Plan that has helped people from overseas with insurance in the UK. But £1,000 these days is normal. I pay £1,150 for third party trade insurance to cover any car under £20k.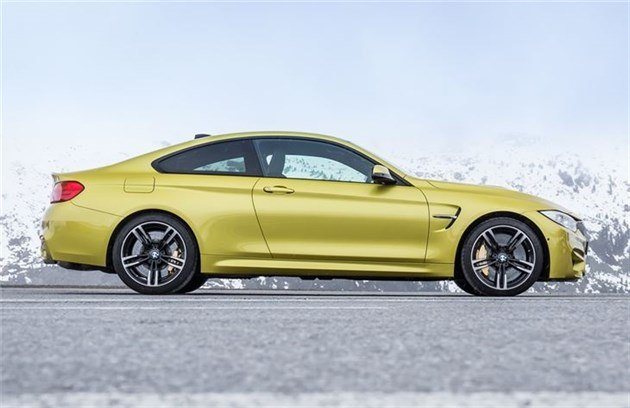 Bitter blowout
I recently suffered a puncture to the nearside front Michelin Pilot Super Sport 255/35/ZR19 (92Y) tyre on my M4. There is no space saver spare and the damage to the tyre was too severe for the repair kit to be effective. As a result, the car was off the road for 3 days whilst I sourced a replacement through my local BMW dealer, had the car transported to the dealership by the AA and the tyre fitted. This was highly inconvenient and has brought home to me the limitations of not having a spare or a practical alternative. The dealer told me that it is BMW policy not to supply runflat tyres for M cars. However, I have found that it is possible to purchase runflat tyres of the correct specification on the Internet. My question therefore is: is it safe to fit them to my M4? I am not concerned about whether such tyres have an impact on performance; only whether it would be safe and legal to fit them. Alternatively, is there such a thing as a suitable space saver?
JB, via email
The reason is that while a loss of air can be safely dealt with by a runflat at up to 80mph, it's a different matter altogether at 160mph, so BMW prefers to put the technology into the high speed performance of the tyres rather than the capability to run with no air inside. In theory, if you can get ZR19 92Y runflats, because the car has TPMS, you could fit them. But you would need to disclose the "modification" to your insurer who might not like it and might even go so far as to cancel your insurance. If you Google <BMW M4 space saver tyres> these come up, but you would need to be extremely careful in use putting more than 400HP through a narrow tyre. Roadholding, straight line driving and braking especially in the wet will be severely compromised.
Web of deceit
You had an email from a reader whose Morris Minor fuel gauge would not read above ¼. Back in the day when instruments were less well sealed, the speedometer on my 1970s Escort once became oddly sluggish. Each day, it slowed near 35mph, then refused to rise further at all. Irritated, I found a fast road, then put my foot down to try to make it act properly. At around seventy, the needle was literally quivering at only 38mph on the scale when a small spider suddenly ran up the needle from the bottom and frantically started wrapping thread around it. The struggle was short; soon there was a twang and the needle shot right across. That ended the problem; but I never knew if the spider died of starvation or concussion.
GH, via email
Interesting. We have found that quite a lot of car alarms are being set off by moths and spiders that have taken residence inside cars. And, of course, almost ever car has a spider living in its mirror pod.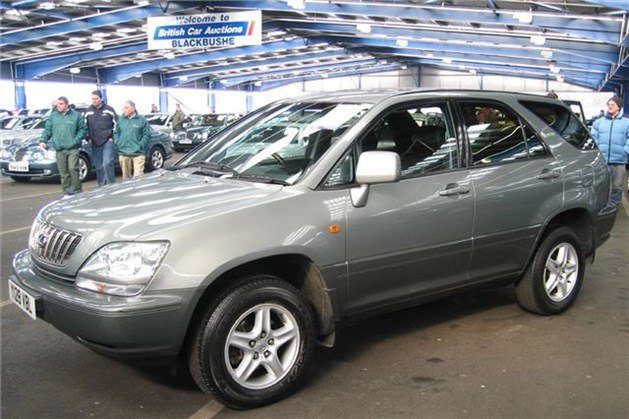 Perplexused
I bought a Lexus RX300. It seemed OK on the test-drive, which I did in heavy traffic. The engine check, and vehicle stability lights came on during the drive home. The dealer told me it was probably an emissions sensor. Before I could take it back for repair, I realised I'd changed my driving style. I began to think there was something about the RX300s that changed their driver's driving style to slow / careful. Instead of weaving through the traffic on a motorway quality road to catch a Mk5 Alpine I wanted a close look at, I surprised myself by letting it go. The car didn't seem right for the job. A local specialist ran a detailed fault code read. Both emission sensors were working correclty. As was everything else. Dirty injectors? I'd followed your advice and filled with Shell's best as soon as I could, but never gave it an Italian decoke. I set off along the local motorway quality A-road, accelerating in 3rd to about 70, then running back against the engine. The road was fairly empty. Even so, I can't say I was happy over 50. The penny still hadn't dropped. It did in a fast curve. The car was unstable. Very unstable over 50. It became seat of the pants over an icy road. until I dropped below 50. I drove home slowly and carefully. I haven't driven it since because I think it's unsafe. Is it possible that the VSC light is telling me the car is mechanically unstable, rather than electronically unstable please Sir? If not, have you any other ideas please?
MD, via email
Might simply be the tyres. If they are an odd set, not only will they make the car handle horribly, they will upset both the automatic AWD system and the VSC that interprets disparities between the tyres as slippage and alters the drive accordingly. Test of the RX300 from many years ago here (I used to write better in those days): /road-tests/lexus/lexus-rx300-2002-road-test/
Shell shopped
Would you recommend Shell V-Power petrol for my Skoda Yeti, or could I get away with lower grade fuel?
JT, via email
I recommend Super (including V-Power) for every engine for better power delivery, better torque at low revs, and its cleaning and lubricating additives. Most fuel system problems come from using cheap fuel. Shop around, though. A lot of filling stations are seriously overcharging for Super. I've even (accidentally) paid more than 1.60 a litre for it.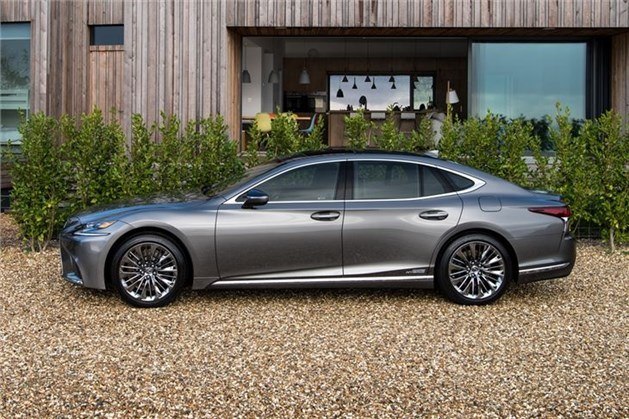 Magic car-pet
Last week you mentioned Mercedes 'Magic Ride', which I had forgotten about. My wife has chronic back problems and car journeys (mostly because of pot holes) have become a nightmare so are you able to tell me which Mercedes range has this system? Are there any other manufacturers operating something similar or looking to do so in the near future?
AS, via email
It's an extra in the Mercedes S Class. You can also get it in the DS7. But we found that a DS7 with the magic ride system on low profile tyres rode no better than a DS7 without it, but on deeper profile tyres: /road-tests/ds/ds7-crossback-2018-uk-road-test/ What you really want is 'Airmatic', which is a £900 extra on Mercedes from the C-Class up and which is also available on BMWs from the G30 5-Series up: /road-tests/mercedes-benz/mercedes-benz-c200-cdi-16-2014-road-test/ Also fitted to Range Rovers and Land Rover Discovery 4s and 5s. The ride in the Jaguar I-Pace with optional air suspension is exceptionally good even on ridiculous 244/40 R22 tyres. So is the ride in the sublime Lexus LS500h.
Safety belt
We have an Audi A1 that is due its 5th birthday and has only done 25k miles. The car has been dealer serviced from new and because of its age they are suggesting it should have a new cambelt (+ new water pump). The quote starts at £450. Should it be done??
AW, via email
Yes, every 5 years or 60,000 miles whichever comes first: timing belt, tensioners, waterpump and aux belt. If Audi is quoting £450 for that it's a comparatively good deal.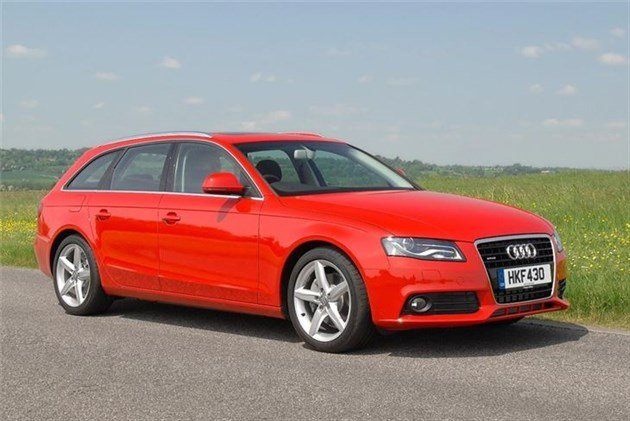 Taken avantage of
I can't think of any other aspect of life where most of us find ourselves so totally dependent on the advice of strangers as car maintenance. I have a 2014 Audi A4 avant. Now that it is out of warranty I intended to take to a local garage for service. But Audi was one step ahead and issued a safety recall notice related to the heater, so I booked it in for one visit when both the recall and service could be done. Audi has advised that I need a new cambelt for £460. Why do I? What are the consequences of not having this done? How might I know that there is something amiss with the cambelt? What is a cambelt? The car has done 37,000 miles. Your advice will be much appreciated 
AR, West Sussex 
A timing belt controls the opening and closing of the valves to the combustion chambers of the engine and it if fails, the valves usually come into contact with the pistons and the engine is wrecked. As a reasonably safe rule of thumb we recommend a fresh timing belt, tensioners, waterpump and aux belt every 5 years or every 60,000 miles, whichever comes first, so at 4 years old and 37,000 miles, unlike AW's case, the recommendation by the Audi dealer seems a little premature.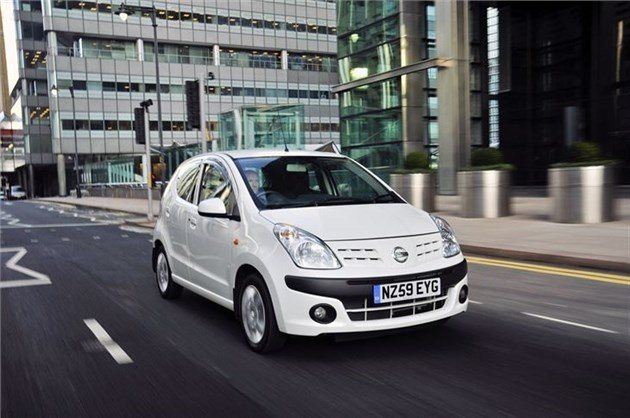 Falling to Pix
In June 2011 I bought a brand new Nissan Pixo, mainly because my old second-hand Micra had been reliable and fault free. Over the years I have had a few niggles (problems with the air-con, wipers, seat belt anchorage) and an ongoing worry about the number of new tyres I have had to buy caused by a far from robust tracking system. My journeys are mainly local shopping and school runs but I drive no differently than when I had the Micra and try to avoid the increasing numbers of potholes. Now, after its last MoT, which it passed, I was advised to have a new clutch and gearbox costing over £1,200. This was not unexpected as gear changing had become a real struggle. I have only done 37,000 miles. Have I been unfortunate with this particular car, or do small Nissans no longer have a good record for reliability?

JB, via email
Pixos were a step down from Micras: Very cheap, bargain-basement cars built alongside the contemporary Suzuki Alto by Maruti in India. They actually sold from as little as £4,995 new. That's why your 7 year old is starting to fall apart. Definitely not the equivalent of the Nissan Micra K12.
Sitting up
I currently own a 2014 Alfa Giulietta 1.4 turbo petrol with a DCT auto box that has been trouble-free, but now wish to change. I am attracted by the Audi Q2 high driving position and quality interior but am concerned of the many reports of unreliability of the VW group DSG transmission. Could you suggest other small SUV options?
SO, via email 
Suzuki Vitara S 1.4 Boosterjet, Peugeot 2008 1.2 Puretech, Citroen C3 Aircross 1.2 Puretech, Mazda CX-3, KIA Niro, KIA Soul, KIA Sportage.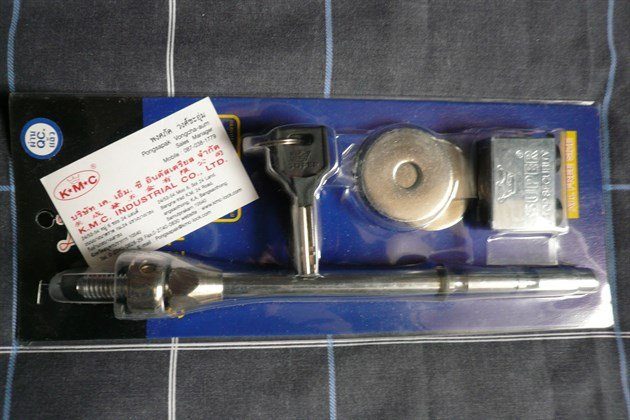 Unwelcome Discovery
I recently opened up Pandora's box of horrors when I took my new LandRover Discovery into the local dealership for its first service and, as I found out later, a service update to fit a security device (a large circular plate fitted to the inside of the spare wheel under the vehicle to prevent theft as it covers the steel wire that can easily be cut through to release the spare). The dealer called me to say they couldn't fit the security device because the wheel had already been stolen. I had no idea the car was susceptible to such theft until the dealer told me. Not being a criminal, I hadn't googled 'Discovery wheel theft' but when I had cause to do so, I found many very angry farmers and that the solution cost £100, which I would have been happy to have paid the day I bought the vehicle had I have known about the issue. I went through a convoluted and baffling dispute process with Land Rover (I contacted them direct) who asked their dealer to make an 'empowerment claim', which the very same Land Rover office I wrote to then denied some two weeks later. The poor dealer has made a generous £300 contribution but I've had to pay the £774 balance (inclusive of Land Rover's profit on their supply chain) to get the wheel replaced. However, the part about this that has incensed me the most is that Land Rover has said I should claim this under my insurance policy. I have not done so as I think that is very disingenuous and why should the insurers and inevitably the motoring public foot the bill for a well documented flaw that Land Rover has acknowledged and are dealing with by way of their service updates. If you think I'm being unreasonable and should just suck it up, please say. I am happy to listen to an independent view. I am awaiting a reply for Land Rover asking for them to pay me the balance or consider arbitration.
RB, via email
This is an old issue with underslung spares on LandRovers and RangeRovers, and also with underslung spares on pick-up trucks. After we had ours stolen in Thailand, I investigated theft protection devices, mostly consisting of lockable through-bolts, bought a sample at the Bangkok Motor Show and was considering importing them, but the costs and the marketing did not stack up. Basically, people don't feel the need for such a thing until, like you, their spare wheel has been stolen. The issue goes right back to the Simca 1100 of 1971 that was the first car I know of to have an underslung spare and was followed by millions of Peugeots and Citroens with the same arrangement and the same problem. I agree, LandRover should have done something to better protect their underslung spares. Whether this is actionable in Small Claims is another matter. LandRover could contend that it is no more their fault that thieves steal spare wheels than that thieves steal whole cars or that thieves steal anything.
Click back to Honest John's Motoring Agonies 06-10-2018 Part 1 
Comments
Author

Honest John
Latest