Honest John's Motoring Agony Column 29-09-2018 Part 2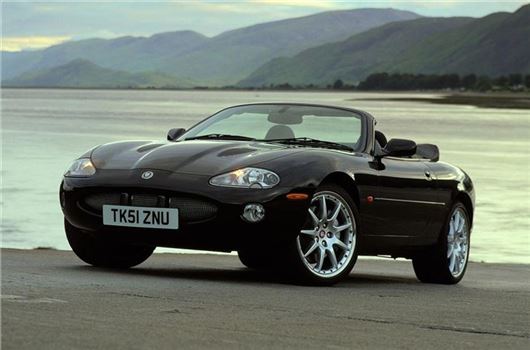 Published 28 September 2018
Click back to Honest John's Motoring Agonies 29-09-2018 Part 1
Return to splendour
I am looking at a green 2002 Jaguar XK8 with 48,000 miles, re-imported from Japan. The dealer is seeking £9,500, providing a service and 12 months MoT. I am 67, drive sympathetically around 4,000 country lane miles a year. Your thoughts please and anything I should be concerned about?
TP, via email
Quite a lot of Jaguars are being re-imported from Japan in 2018. Could be they are falling foul of Japan's very strict 'Shaken' (MoT type) tests. Those I have seen have been very nice cars. Obviously make sure it is properly UK Type Approved and registered. Our take on this model XK: https://classics.honestjohn.co.uk/reviews/jaguar/jaguar-xk8-and-xkr/ See this recent auction preview: https://classics.honestjohn.co.uk/news/auction-news/2018-07/historics-7th-july-brooklands-classic-car-auction-preview/ And the results: https://classics.honestjohn.co.uk/news/auction-news/2018-07/historics-7th-july-brooklands-auction-provisional-results/
Low point
I have a 2007 Mercedes GL420CDI V8 diesel with 7G auto gearbox.  It has now developed the following fault: As I decelerate at about 15 to 12 mph, it unexpectedly changes down into what must be 1st gear, but it feels as it someone has run into the back of me, its so fierce. If I then accelerate it performs normally, but reverts to the original fault as soon as I slow down. Any help would be greatly appreciated. The Mercedes dealer in Swindon is unable to help.
MB, via email
Reads like a sticking valve in the servo valve box that controls the gearchanges. Probably also needs a transmission oil change. Get it to a member of http://www.fedauto.co.uk/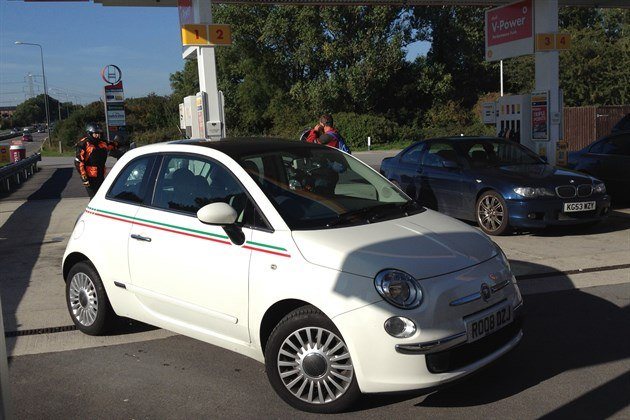 Super charging
Your advice on Superfuel is taken seriously. I have used Shell V-Power for many years and found the petrol demonstrably more efficient and performance enhancing. The Diesel V-Power is less obviously self-proven, but non-the-less I follow your advice. However, one aspect I take issue with is the pricing. By using the advertised diesel price as a means of selecting a price friendly fuel station, I find the 'add-on' for V-Power varies considerably - thereby undermining the initial price comparison. This often is not apparent until filling has started. The add-on seems to range from 9p to 21p. This seems sharp practice to me. The additives cannot vary. Is this something you could take up with Shell? Surely we should expect a consistent  and clearly advertised add-on at all Shell Stations.
DH, Redhill
Unfortunately this is in the hands of the franchisees of the fuel stations who can charge what they like. But, when they obviously exploit customers, they will lose them, and will be forced to reduce their greed. I'm now recommending not to pay more than £1.50 a litre for Super.
Letting them in
I have just noted your response to slip roads. I was under the impression that IAM drivers should show courtesy towards other road users. I may be wrong, as it is a while since I did my basic test.
BT, Taunton
Showing courtesy while you are on the main road is assisting drivers on slip roads seeking to join the main road by anticipating their needs in advance and moving over if you reasonably can. This especially applies to assisting the drivers of large trucks, and more so on dual carriageways with short slip roads such as sections of the A1.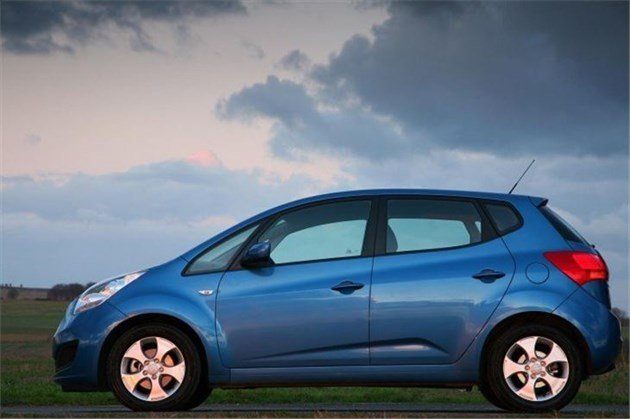 Vengance is mine
I drive a KIA Venga automatic, doing about 8,000 miles a year and using Shell V-Power petrol. At my annual service I am offered: A bacterial cleanse; Brake fluid change; Engine oil flush; and Fuel treatment. Which, if any, of these do you consider worth paying for. 
MB, via email
You can kill the bacteria in your ventilation trunking simply by opening the car windows, then running the heater at maximum heat for 15 minutes while you stand beside the car to stop anyone stealing it. You might need a brake fluid change because any moisture in it corrodes delicate internal ABS parts. If you are using V-Power you won't need a fuel system clean. If the oil is dark brown you might need an oil flush. Make sure the old oil is drained from the sump and not siphoned out.
The 4th protocol
I have an AMG Mercedes 3.0 litre bi-turbo. I currently use Shell V Power every fourth fill. Should I only ever use 98 Octane fuel? And would I be correct in assuming that it is more or less cost-neutral. Cost differential is around 9%, but I am told that mpg is improved by 10%. True or false?
NR, Kew
Use Shell V-Power all the time. The engine is optimised for it. Why sacrifice 10% of its horsepower and torque and run the risk of fuel system problems when you have spent all that money on a high performance car? Just refuse to pay more than £1.50 a litre for it.
Half price
I was interested in your recent comment concerning a quote for a service for a FIAT 500. I was recently quoted £280 to service a 2-year old FIAT Panda 1.2 Lounge by my local FIAT garage in Abergele, North Wales. I asked them to check the quote but they confirmed it was correct. I contacted FIAT who said they could charge what they liked as they were a franchise. I went elsewhere, had a full FIAT service, service record updated, all for £126. How can this be?
MC, via email
As FIAT told you, they can charge what they like. But the £126 service may not have been as comprehensive as the £280 service would have been and if not fully itemised on the invoice might void any warranty claims on the car.
Protection racket?
I note that LV=, my insurer, is charging me nearly 10% of the value of the annual insurance cost for a protected NCD. May I have your opinion please on the value of these things?  
CP, Oxted
Depends on the terms of it. But basically, if you care involved in a claim, a 'Protected' No Claims Discount means you do not lose all of your NCD. For example, if your premium is £1,000, less 60% NCD you will be paying £400. Lose the NCD and you will be paying £1,000. But if your NCD is partially 'protected', you may only lose 10% NCD and end up paying £500 a year.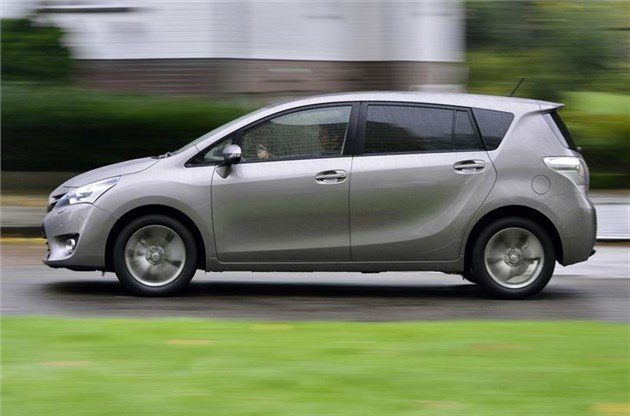 Well Versed 
I am now on my second 1.8 Verso CVT. I have been very happy with them and am definitely a convert to an auto box. Since the Verso is no more, I am now considering cars for next time: The Skoda Karoq, Peugeot 3008, and Toyota C-HR, all with petrol/hybrid engines. I am aware that you have doubts about the DSG box for the Skoda, so which of these is likely to be the most reliable and robust?

JT, via email
There is no current 3008 petrol hybrid; only the unsuccessful previous model diesel hybrid 4, not recommended. But the current 3008 1.2 Puretech EAT6 torque converter auto is excellent. The Toyota C-HR hybrid steers, rides and handles beautifully, but is quite expensive. No hybrid Karoq as yet. The Toyota is the only one with a 5-year warranty.
Degenerate 
My 2010 Subaru Forester 'boxer' diesel has an intermittent flashing DPF light; occasional loss of power, and, as recently discovered, seems to make its own engine oil as it was found to have 2 litres extra. No one seems to know what the problem is. 
DB, via email
The reason for this is that you are switching off the engine while the DPF is actively regenerating using post-injected diesel to burn off the soot inside the DPF. If you switch off mid active regen, that post-injected diesel sinks into the sump, contaminating the sump oil and raising its level. The way to avoid this is to drive greater distances and also, whenever you stop, leave the engine running and open the door. If you then sense a lot of heat under the car, keep the engine running, and preferably keep driving for another 10 minutes or so for the regen cycle to complete. Inconvenient? Afraid so.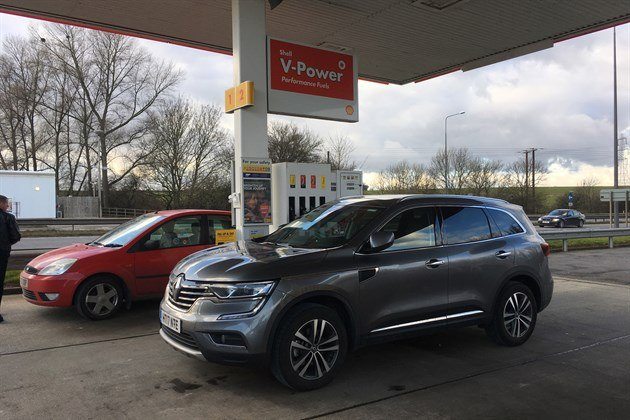 Injection of common sense
In March 2014 I purchased a 1-year old Freelander 2 HSE LUX. On a test drive, the salesman put supermarket diesel in it and it seemed to drive OK and I continued using supermarket diesel. Then, weeks later, I noted a severe 'flat spot' when pulling away from T-junctions etc. when on an upward slope. Reversing up steep driveways was almost impossible. I took the car back to the Land Rover dealer and was advised they knew about this flat spot on that model but there was 'No fix' for it. The new Discovery Sport would not have the same problem. On reading your recommendation not to use supermarket fuel I changed to BP Ultimate Diesel and the flat spot vanished. I have now done circa 80,000 miles in my Freelander and think it is by far the best car of the 35 plus vehicles I have ever owned, so thank you for 1st class advice that has led to much safer motoring for me.
JH, Bristol
And many thanks for supporting my case. It doesn't surprise me at all. If only everyone else would learn the same lesson. Just don't pay more than £1.50 a litre for it.
Only two can play (up)
I have two VWs: one a 2011 Golf Match 2.0 TDI with 94,000 miles and the other a 2013 Passat Alltrack with 53,000 miles. Both had the emissions update and, unsurprisingly, both have had EGR failures that VW has fixed at its expense (however I'm still out of pocket in fuel, time, etc.). Anyway, both have now suffered aircon compressor failure (excessive play on the drive spindle). VW claims that there is not a common fault on the compressors (seems quite common in my case) and that neither is connected to the emissions update or EGR repairs. This seems very coincidental to me. I have consulted a vehicle aircon specialist who has said that VWs have very weak compressors and it's a known problem. VW customer service disagrees. At £800 plus to rectify each, it's exasperating to say the least. Any advice would be grateful 

CB, via email
Though w have received more than a few complaints about the VW Golf VI, we don't appear to have any other reports of a/c compressor failure: /carbycar/volkswagen/golf-vi-2009/?section=good / I can't figure out why the compressors failed after replacing the EGRs unless the dismantling involved removing the aux belt and it was put back too tight.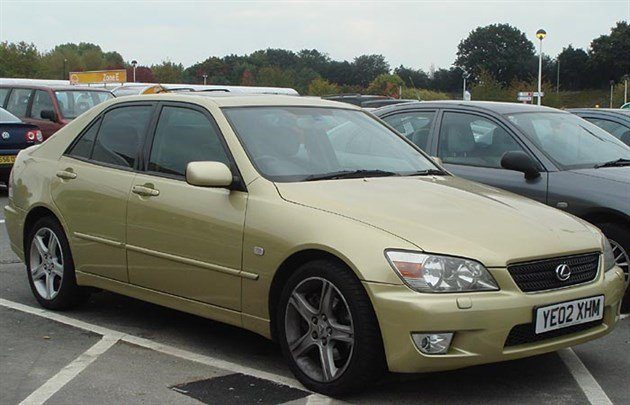 Living the hybrid life
My Lexus IS200 LE auto is now 14 years old. I have owned it for10 years. It is brilliant, high spec and luxurious. However, as I am due to retire in the next 2-3 years I think I should reluctantly replace it now. 3 years finance should give me about £12,000 to spend. I do low mileage but keep my cars for a very long time. I considered the IS250, but am a bit put off by high VED. A CT200 hybrid would probably suit, but can I realistically expect the batteries to last 10-15 years. I might add, I do a low mileage of 6,000-7,000 a year. I would appreciate your thoughts. 

BS, via email
You might be all right with a hybrid, but you lose the benefit of them with a small mileage because it does not re-charge the hybrid battery pack sufficiently. Maybe better to go for something like a Honda Civic 1.8iVTEC manual or 5-speed torque converter auto. Very reliable. Very economical.
Distance selling 
I live in Cornwall and wish to sell my Westfield sportscar. However I'm struggling. Can you please advise: How/where to get a market value; The best place(s) to advertise
CW, via email
Scour Autotrader for others advertised, but difficult because just about every Westfield had a different spec (there are 11 on the site): https://www.autotrader.co.uk/car-search?advertising-location=at_cars&search-target=usedcars&is-quick-search=true&radius=&make=WESTFIELD&model=&price-search-type=total-price&price-from=&price-to=&postcode=kt138qh  An alternative to advertising on Autotrader might be Pistonheads. Your problem is the distance most people will have to travel to see the car. If you have a friend in the Midlands it might be an idea to locate the car there for a viewing weekend.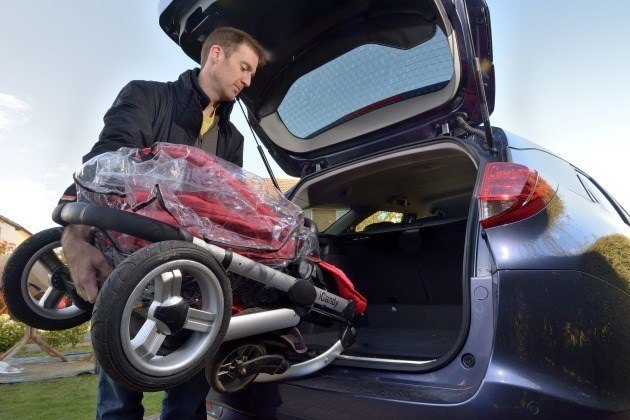 Unsupported evidence
A month ago, both gas struts of my Honda Civic Tourer failed at the same time, without any warning, letting the tailgate down like a guillotine. The consequences do not bear thinking about. As it was, only an expensive fishing rod was smashed. It could have been a child. Have you heard of this happening before to Hondas, or indeed any other model or make?
TT, Matlock
Never. This is a first. Get it to the dealer who should be very concerned.
Getting an extension
We have a Jaguar XF, registered new in September 2015. It's the steel bodied original version with the 2.2 litre 200PS Diesel engine. It was a fully loaded run-out model. It's beautiful to drive, has done 12,000 miles. I only use Shell V-Power, as you recommend and, over the 12,000 miles, it's averaged 46.5mpg: excellent for a car that weighs 2,050kg. The dealer tells me that they have had few problems with this model and engine and that it is reliable. Jaguar is offering an extended 12-month warranty that carries on from the year 3 for £654, and if I take it I can then buy a year 4 and year 5 warranty for £849 per annum, if I wish to when that time comes around. The £654 warranty can also include roadside assistance if I pay £739. (I don't have separate roadside breakdown cover.) For peace of mind and to ensure continuity for the first 5 years of ownership do you consider this to be a fair price to pay, please?

MN, via email 
Yes. This is the record of the Jaguar XF: /carbycar/jaguar/xf-2008/?section=good /  KIA gives new car buyers a 7 year / 100,000 mile warranty, which brings into question why other manufacturers see fit to charge for anything more than a 3 year warranty.
Click back to Honest John's Motoring Agonies 29-09-2018 Part 1
Comments
Author

Honest John
Latest