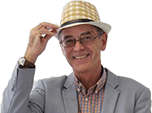 Honest John's Motoring Agony Column 22-09-2018 Part 2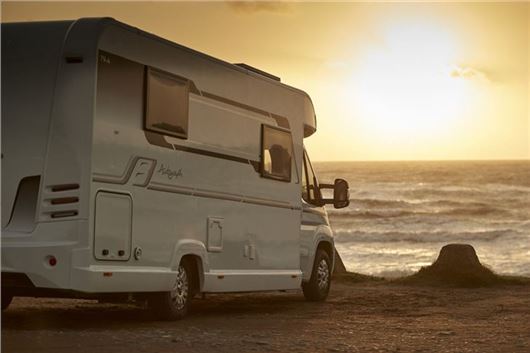 Published 21 September 2018
Click back to Honest John's Motoring Agonies 22-09-2018 Part 1
Big berther
I am looking to buy a new or relatively new motorhome. From what I see, they are usually built on a FIAT Ducato, Peugeot Boxer or Ford Transit diesel engine chassis. Is there much difference in the drivability, reliability and maintenance of these? I believe the Ford and Peugeot have AdBlue and the FIAT has a different system but not sure of which is the best option. Most of those that I like and meet my criteria berth and size-wise appear to be on the FIAT chassis so my choice may be limited. I don't like the FIAT versions of automatic. Also, are there any gremlins in either of these makes that I should perhaps be aware of?
AS, via email
FIAT, Peugeot and Citroen vans are build in the joint ventue 'Società Europea Veicoli Leggeri' factory in Italy and are structurally identical, though there may be some differences in engines and transmissions. The big decider is whether to buy one built within the structure of a van, or one coach-built on the floorpan of the van that gives more room inside but makes the rig wider and more cumbersome. We don't have the specific knowledge to advise you but dedicated websites do. Best to Google <Motorhome Motorcaravan Monthly>. Remember, a motorhome build into or onto a van structure is built on a commercial vehicle designed to do 200,000 miles in 4 years then be sold off to a builder. So even though a motorhome can cost £100,000, the van it's based on is just a £20k - £30k commercial, built to do a lot of miles in a short time. While you can now get a VW California camper with a petrol engine, bigger motorhomes remain diesel.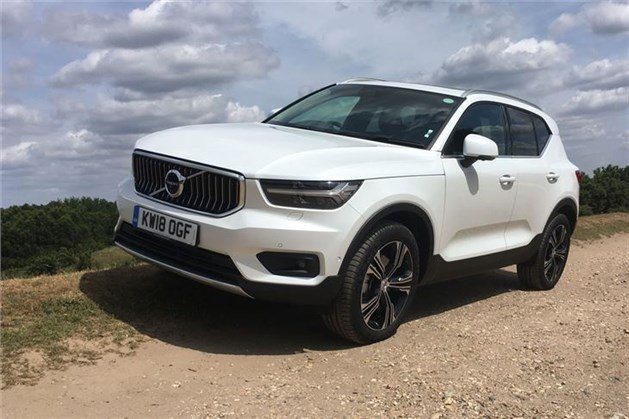 XCdingly good? 
I would appreciate your advice to help us to decide which SUV to purchase: the Jaguar E-Pace or Volvo XC40? Should we be swayed by the 'What Car' car of the year award?

KH, via email
The XC40 was European Car of the Year before it was What Car Car of the Year, so it's a consistent winner. It's very good, especially the T5: /road-tests/volvo/volvo-xc40-t5-2018-road-test/ We also tested the D4: /road-tests/volvo/volvo-xc40-d4-2018-road-test/ And Danny Cobbs tested the E-Pace: /road-tests/jaguar/jaguar-e-pace-2018-road-test/  Unless you go for an XC40 R-Design there is no facility for manually changing the automatic gears, but most buyers won't miss that anyway (I didn't). 
Not who you know…
My wife's hairdresser had major problems with the car she bought from a Ford dealership in St. Albans. I wrote a letter of complaint for her and sent it to Ford UK, marked "for the attention of the Managing Director". They responded saying they leave all dealerships to resolve any issues themselves and were not interested in the complaint. Why does a manufacturer like Ford show no interest in the conduct of its dealerships? Do all car manufacturers leave their dealerships to operate as they wish and show no concern as to how they conduct themselves? An opinion from you would be welcome.
ES, via email 
Not an opinion. That's the law. If the manufacturer does not actually own the dealership (for example, Trust Ford), they are stand-alone franchises. In UK law, the 'supplier' is liable, not the manufacturer, and the 'supplier' is the dealership. See: /faq/consumer-rights/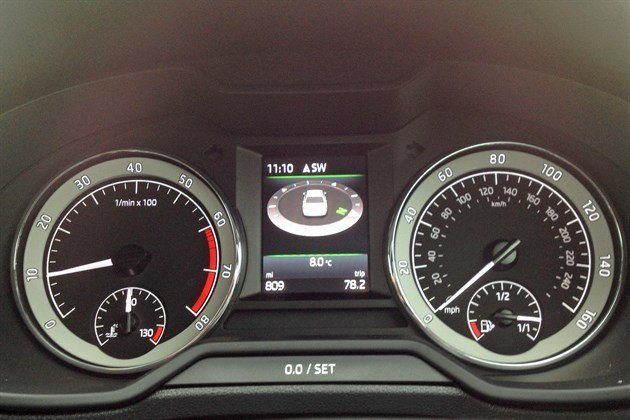 Speed reading
The dashboard lighting on our 2018 Skoda Octavia is bright in good light but fades away to nothing as the ambient light decreases. Consequently, in poor light, speed is not visible. Only the pointers are lit. Turning on the sidelights does not cure the problem. Can the controlling sensor be disconnected?  Thanks for your advice
TD, via email
I guess you must be suffering the curse of the invisible silver-grey dials. Skoda brought these in for some models with the 2017 facelift and they are present on the Kodiaq. Make it almost impossible to read your speed at a glance unless you call up the central digital speed reading. I think it's a design fault with the cars, not something a dealer can fix, but definitely worth asking the dealer. I actually talked about it here: /road-tests/skoda/skoda-octavia-2017-range-road-test/
Chip off the old block
I have done some work with so called 'Smart Keys'. I found with my Jaguar XF, after trying a steel glasses case, that a steel cover does not work, but curiously aluminium does. I ended up, wrapping my not so smart key in aluminium foil. To my delight, I could not then access my car, until I removed the foil. I ended up using a section of aluminium tube Pressed oval to suit the key, then flattened together at one end and, providing the open end of the tube extends beyond the key by about 70/80mm, the shield still works fine, otherwise, I would have constructed a lid. Crucially, the spare key must also be protected; for this I simply wrap it in kitchen foil, as first experimented with.
MG, Burton-on-Trent
Very well researched. Thank you for your efforts and findings.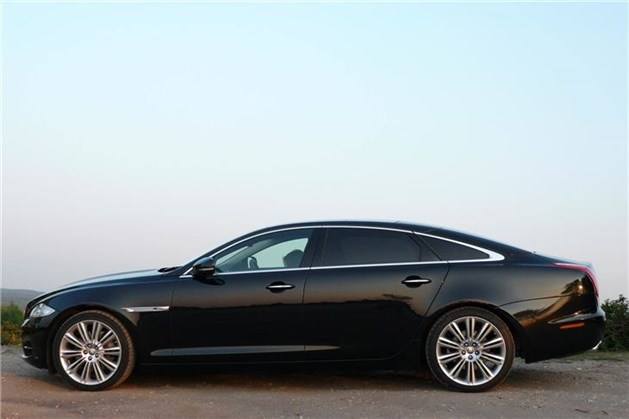 Cost of love
I have to pay £550 a year VED for my irreplaceably beautiful 2011 Jaguar XJL Portfolio 5-litre normally aspirated V8. It is relatively speaking no "belcher", as you amusingly suggest. I had my previous Jaguar XJR from new in 1996 until 2011. I did not like the style of its replacement, which looked like an over-inflated X-Type. When I saw a pre-production model of the current XJ at my dealer's premises I was overwhelmed and had to have one. My point is that the old XJR, the last of the classic traditional Jaguar straight sixes, supercharged, returned 13-14 mpg on an urban cycle on my office commuting trips principally, and 18-19 on a longer journey if I tried an economy run for the hell of it. My 5-litre V8 gives me a steady 22-23 mpg urban and well over 25 on a decent run without trying, so while I have effectively gone green I am penalised with an annual £550 hit. I always use the best super fuel available for my vehicles, petrol and diesel, have done for many years and am totally with you on that.  Always oil company branded fuel and never supermarket. Shell V-Power is the best.  Gives better mileage than BP Ultimate. Normally when I fill my motor bike tank to the brim it gives me a range of 175 miles according to the on-board computer. I was in Germany last month on the bike, where Shell stations are thicker than pilchards at Looe. Their V-Power petrol they brand as 100 Racing.  After burning off the first fill, after refuelling, the bike showed me I had a range of well over 200 miles after it had calibrated the consumption of the first 100 RON tankful. I thought you might like to know. More V-Power to your elbow, John.

DG, via email
I sent you a copy of the VED rates. Came to me from a friend in DVSA. Handy to know. (I actually got 28mpg from a Jaguar XFR 5.0 over 650 miles. Obviously, in managing that, I never hit 140mph + on public roads in the UK.)
Anchors awray 
I've had a 2014/64 VW Golf SV since new. Very happy with it. However, the front ACC sensors are proving alarming. I was following at a safe distance, a van the driver of which suddenly threw a crisp packet out of his window. This took flight behind the van and in front of my car. The sensor picked it up and brakes were applied to my shock. Thank goodness my speed was low and also the car behind me or else an accident would have been caused. All because of a crisp packet. I have witnessed a similar situation where a can was in the path of a car two in front of me a couple of weeks ago which appeared the same scenario. The speed limit was 40mph and a clear road ahead. What are your thoughts?
JC, South Shields
We had a number of reports of this when the system was first introduced in the Mk VII Golf in 2012. However, there is no answer to 'yob lob'. Had a crash resulted, the person who discarded the crisp packet would have been liable.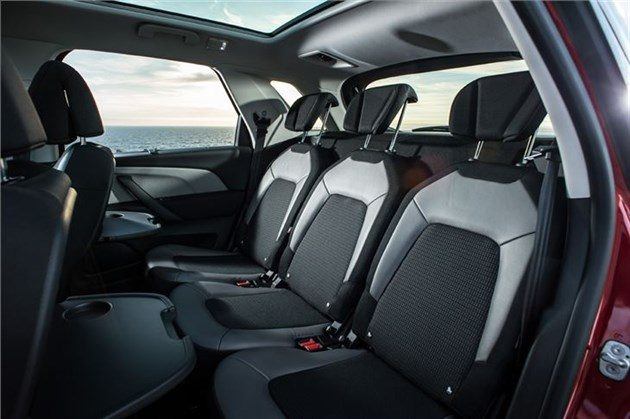 "3 across"
We need an automatic petrol car with room for 3 child booster seats in the back. (Low mileage 6,000pa and short journeys, so diesel not suitable.) We have been around most of the dealers, who keep saying that 3 will fit in, but in reality they do not, even after an unacceptable level of fiddling pushing back and forth with the seat belts: just not practical with 3 children to get in and out. It seems that all the makers have withdrawn from this market, or only do manual or diesel. We normally buy 3 year old cars, but would consider newer or older. It would be nice to find something with a bit more comfort than our present Renault Kangoo 'van' but we do not want a really big car due to driving on Country roads where passing Chelsea tractors is already a problem. Any ideas would be much appreciated. 
RL, via email
Citroen C4 Space Tourer 1.2 Puretech 130 EAT6.
Pumped up price
I have been quoted £2,220 + VAT for a 2003 Land Rover Defender ABS pump. Is there a brake specialist who can supply or refurbish for a lower cost?
WG, via email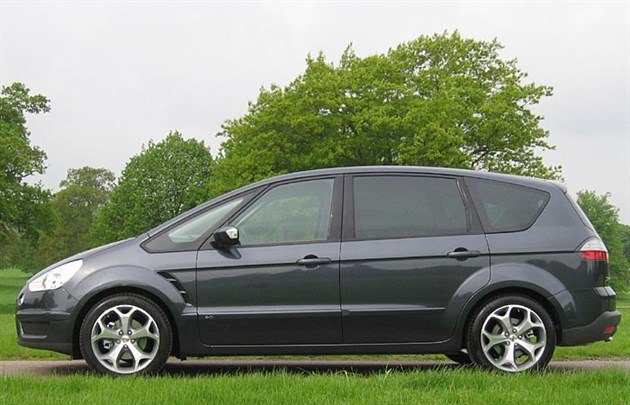 Torquing point
I have a ten-year old Ford S-Max automatic diesel. It has developed an intermittent fault where it loses power and shows an amber engine warning light with the message 'Engine fault, transmission service required'. After pulling over, turning off engine, waiting a bit, and turning engine back on, the warning light has gone off and I can continue. This happens on journeys over an hour long, motorway driving.  After hooking it up to diagnostic equipment the Ford dealer said there is no error message to retrieve, and the car has a sealed transmission so it cannot be serviced anyway. I therefore do not have a resolution as they cannot tell me what is causing the power to drop out. Surely I can't be the first person this has happened to?

DB, via email
This is a pre-Powershift torque converter automatic and all torque converter automatic transmissions can be serviced with the right equipment. What your dealer is telling you is that he does not have the right equipment. Try a member of http://www.fedauto.co.uk / This is what is needed: /news/products/2018-05/automatic-transmission-fluid-replacement-by-dialysis-now-even-easier/ 
Big dipper
We are off on a road trip through Europe in a few weeks. Unfortunately, our local BMW dealer doesn't return phone calls. Do we need to buy plastic stickers for the headlights of our 2017/67 330i?
RW, Chester
Point it at a wall or at your garage doors tonight. Put the lights on full beam, then dip them. If they dip left you need converters. If they dip down you don't.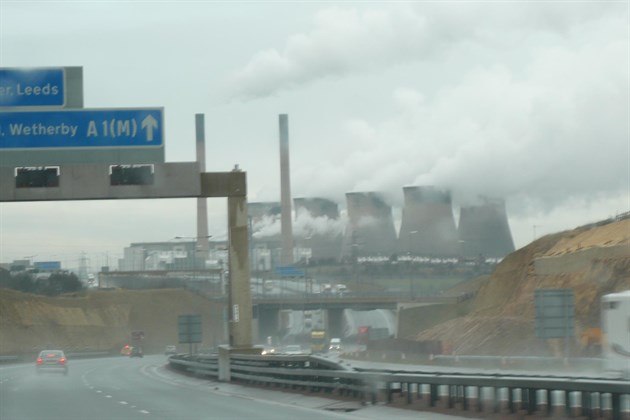 Dirty minds
Where's the sense in buying an electric vehicle when electricity bought on a competitive domestic tariff is dearer per kWh than energy derived from petrol? Moreover, perceived inefficiencies caused by higher friction in an internal combustion engine, rather than a gearless electric motor, seem to be matched by losses in recharging the heavy, expensive and short-lived battery in an EV. If the government loses fuel tax by encouraging a swing away from petrol, how will they fairly get back more than the 5% VAT we now pay for electricity?
DR, via email
50% of UK electricity is still generated using fossil fuel. If an electric car's electricity is wholly generated from fossil fuel, that process emits an average of 120g/km. In fairness, if the 50% is averaged across all electric cars in the UK it works out at 60g/km CO2 per electric car.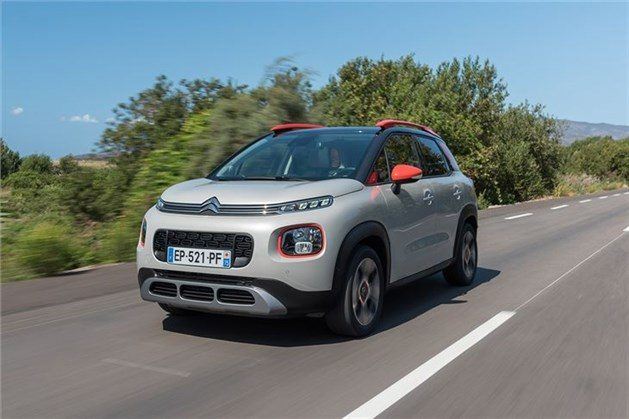 Tick-box test
I have just had a test-drive in a Citroen C3 Aircross Flair, which seems to tick a lot of my boxes. What do you think of it please? 
UO, via email
I haven't driven it personally but we have tested it here: /road-tests/citroen/citroen-c3-aircross-2017-road-test/ Built at the old GM plant in Zaragoza, Spain, along with the Vauxhall Crossland and Nova.
Unclaimed
The few prangs I had when I was still driving were either on a private road (British Rail) a superstore or council car parks. Each time, on contacting my Insurance Company I was told I could not claim as I was not on a public road. I am curious to know if this is still the general rule and if anyone else has been caught out by this. 
BH, Paignton
Depends on the wording of your insurance. Mine clearly states "Road Risks Only."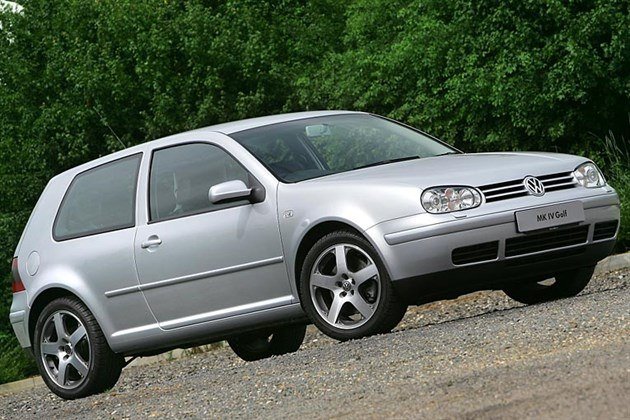 V-Powered
Have 2006 Golf GTI DSG FSH, 150,000 miles of trouble-free motoring, fuelled by V-Power. Reluctantly I am thinking of changing to a Golf R Line DSG 1.5 TSI. Would this have the preferred DSG box?
MW, via email
No. That has the wrong DQ200 7-speed dry clutch DSG, like CM's above. You have the DQ250 6-speed wet clutch DSG. 2.0TSIs have either the DQ250 6-speed wet clutch DSG or DQ381/500 high torque 7-speed wet clutch DSG.
Flipping keys
The key blade for my 2013 Ford C Max no longer folds back into the body of the remote. The spare sometimes fails to open fully. The supplying dealer quoted about £150 for one new key and coding. You recommended Timpsons and they replaced the case, cut and fitted a new key blade and fitted a new battery, in 20 minutes all for £45 and with a 12 month guarantee. I'll be getting the spare done as well soon. It is worth noting that you need to locate a Timpsons that specialises in remote car keys. Not all do and those that do, often seem to be High Street branches, not those at Tesco.
BF, via email
Many thanks for the useful feedback that helps any other reader with the same problem.
Click back to Honest John's Motoring Agonies 22-09-2018 Part 1
Comments
Author

Honest John
Latest