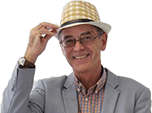 Honest John's Motoring Agony Column 15-09-2018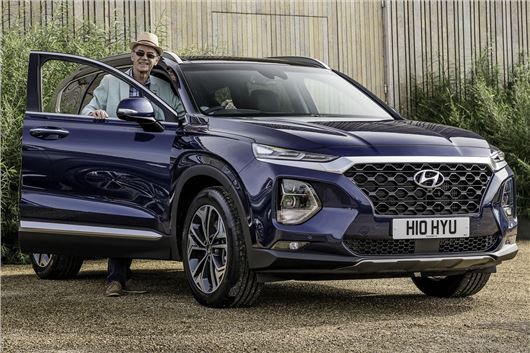 Published 14 September 2018
This week's automotive inquisition include changing fuels and fluids, getting some fresh hair, window stickers and in Part 2 the Top 20 cars, a Jaguar smelling of cats, and a 100,000 mile hybrid.
As usual, emails to Honest John should be addressed to: letters@honestjohn.co.uk  Please try to keep them as short as possible.
Home on the Range
My last three cars have been top of the range diesel Qashqais (with every satisfaction), but I feel I would like a change with a car having the same space, reliability, performance and economy. I would like to change to a petrol/automatic. Current mileage 9,000 per year. The car must be no wider that the Qashqai to fit my garage. The choice is vast so your advice would be greatly appreciated.
EP, Pevensey
Probably best, a Peugeot 2008 1.2 PureTech 110 EAT6: /road-tests/peugeot/peugeot-2008-puretech-110-eat6-2016-road-test/ Maybe a Suzuki Vitara S 1.4T Boosterjet 6-speed torque converter auto: /road-tests/suzuki/suzuki-vitara-s-boosterjet-2015-road-test/ Or, if you fancy a hybrid (for a little more money), a KIA Niro: /road-tests/kia/kia-niro-2016-road-test/ Or a Toyota C-HR hybrid:  /road-tests/toyota/toyota-c-hr-2016-road-test/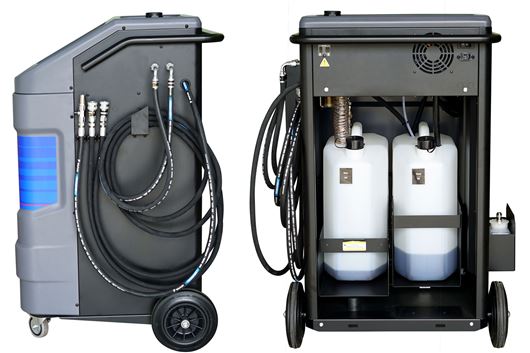 Transfusion
I have read your advice regarding the importance of servicing a vehicle's automatic gearbox and of having the work carried out by an auto gearbox specialist. I have a 2013 BMW X3 with a ZF HP8 auto box and paddle shifts. The gearbox had not given any trouble since new and gearchanges have always been smooth and progressive. However, it had driven more than 53,000 miles and occasionally I use it to tow a caravan. Thus, I heeded your advice to change the transmission fluid and I entrusted the work to a Fed-Auto registered auto-transmission specialist. When I returned to pick up the car, the service manager announced that the fluid drained from the car the car appeared to be normal and very little debris had been found to be attached to the magnet in the tray. I was assured that the gearbox had been refilled with appropriate ZF fluid at the correct temperature, etc. However, from the first drive thereafter, the gear changes in the lower gears were often not smooth at all, a pronounced and disconcerting stall occurring in up changes in the lowest gears. I have returned the car once to have the problem rectified but it persists. At the moment, on pulling out from a junction, I must make sure there is a very large gap between oncoming traffic and me since I cannot be sure that the car will not seriously hesitate as I cross or join the carriageway. Your advice on the cause of the problem and the likely solution would be so much appreciated.
TN, via email
Ask the specialist if he used a Liqui Moly Geartronic unit or some other dialysis equipment: /news/products/2018-05/automatic-transmission-fluid-replacement-by-dialysis-now-even-easier/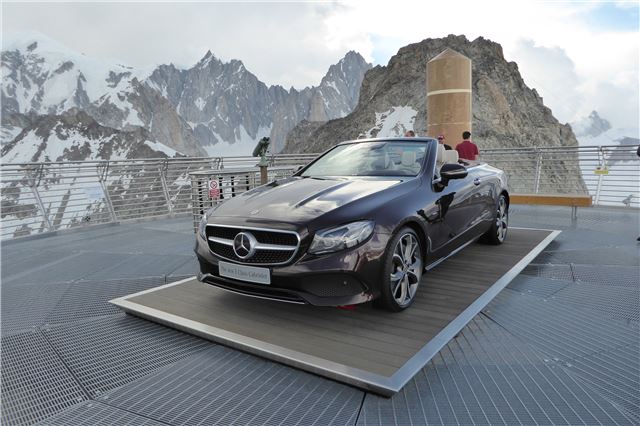 Cabrio class 
I am thinking of buying a Mercedes-Benz E-Class Cabriolet probably nearly new from a Mercedes dealership. Could you please advise on the best model, wheel size, engine, etc. I only do around 9,000 miles a year and do not want a diesel. Any advice would be much appreciated 
GM, Woking
We tested it here: /road-tests/mercedes-benz/mercedes-benz-e-class-cabrio-2017-road-test/ But, unfortunately, we could not get our hands on the E400 V6. The E300 4-cylinder wasn't great. The E220d cabrio (with the new 2.0 litre diesel engine) was much better. So, in your case, neither the E300, nor the E200 are recommended. And best to get it on 17-inch wheels with 225/55 R17 tyres or 18-inch wheels with 245/45 R18 tyres.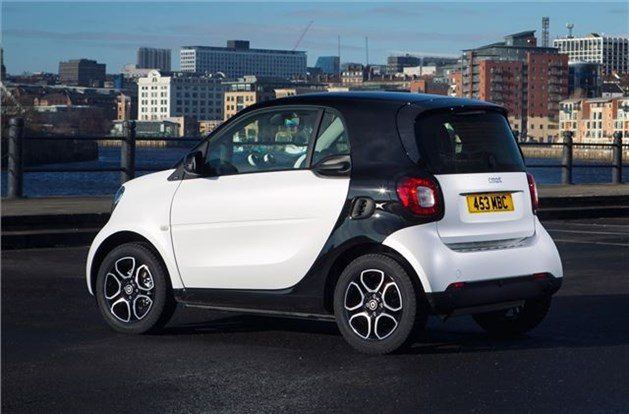 Open and shut case
I took a 2018 70HP Smart ForTwo manual for an extended test drive at the weekend. On collecting the car, I noticed both side windows had been left fully down. After much struggling to fathom the operation of the windows, I telephoned the dealership to investigate.  They responded that they have had several cars returned with this problem. The windows can eventually be closed by incrementally 'nudging' them up a little at a time by short switch activations. What is the answer?
TS, via email
Many thanks. First faults with Smart 453s. Can probably be cured with silicone grease in the window channels.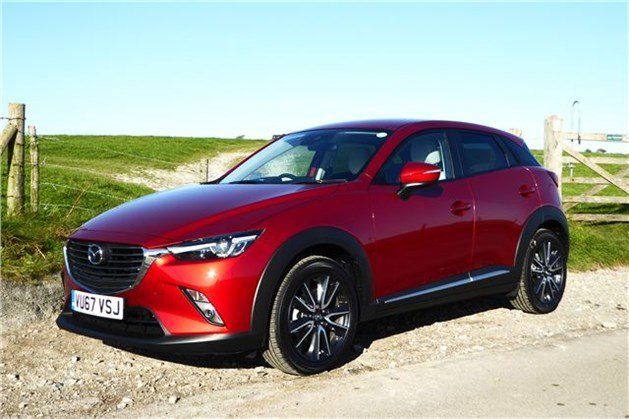 Getting a grip
I am looking to buy a Small SUV and like the Audi Q2, Volvo XC40 and the Mazda CX-3.Which would you choose and is there any other model I should consider? Is it worth paying extra for the AWD option?
DB, Leicester
£20k-£30k: Mazda CX-3: /road-tests/mazda/mazda-cx-3-2018-road-test/ Or Volvo XC40 T3 Momentum. £30k-£40k: Volvo XC40 T5: /road-tests/volvo/volvo-xc40-t5-2018-road-test/ Yes, the 4WD versions grip and handle better. Not keen on the Q2.
Fingers Brummed
I bought a 2009 Ford Fiesta yesterday from a trader in Birmingham. Not long after leaving his premises the car felt underpowered and did not have the speed I expected: not being able to reach over 60mph on the motorway. In addition, the indicators were playing up (I was told this was a feature of the car on my test drive). I thought maybe I just needed to adjust to driving a different car. Unfortunately, two hours later (I had not yet reached home), whist pulling away from a roundabout, the car lost power and warning lights on the dashboard showed the message 'Engine Malfunction'. I managed to get it to a garage who ran a diagnostic and advised me that the turbo was about to fail completely and other faults showed up on the diagnostic screen. I was told by the technician that to get this fixed it would cost a lot of money and I should return the car. However, the dealer is implying that the car was ok when I left and any issues are due to my driving in that short time. Please can you advise me on my rights with this? Can I get a full refund, or do I have to accept repair or contribution towards repair.
FOB, via email
You paid £2,795 for a 9-year old Fiesta 1.6 diesel with 84,317 miles. Dealer price is between £2,600 and £3,550 for a properly working car (/used-prices/by-vrm/?vrm=GY09EJX&mileage=84&reason=buy), not a car with significant faults that you are then expected to rectify. The Delivery Note does not absolve the dealer of his liability. Tell the dealer if he does not take the car back and refund your money immediately you will take the matter to Small Claims. These are your rights: /faq/consumer-rights/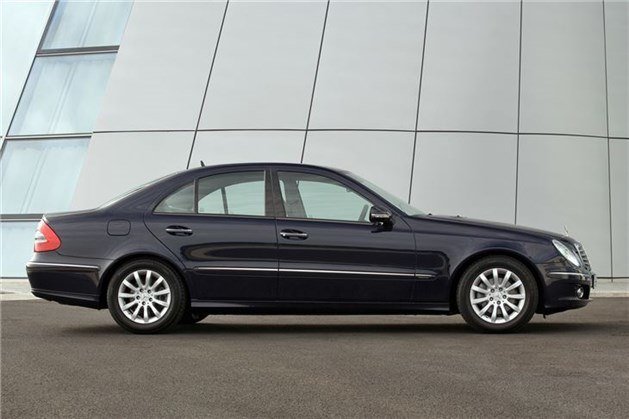 Rattle shake 
I have a 2007 Mercedes E220 CDI that has covered 142,000 miles. Soon after I acquired it at 75k miles 5 years ago, it developed a low speed rattle on the front suspension, more prevalent on the nearside. Neither the supplying dealer nor the Mercedes specialist now servicing it have been able to trace any fault, although for the last few MOTs it has required anti roll bars, track rod arms and top and bottom steering bearings. The problem is exacerbated when towing and the nose is consequently slightly raised, when the noise develops into a loud squeak. Online forums haven't helped. Any suggestions appreciated for what is otherwise an excellent car for its age and mileage. 
LJ, Cardiff 
Will be a worn bush somewhere. So the answer is to re-bush all of the front suspension and steering. Start with the anti roll bar sleeve bushes. That alone might cure it.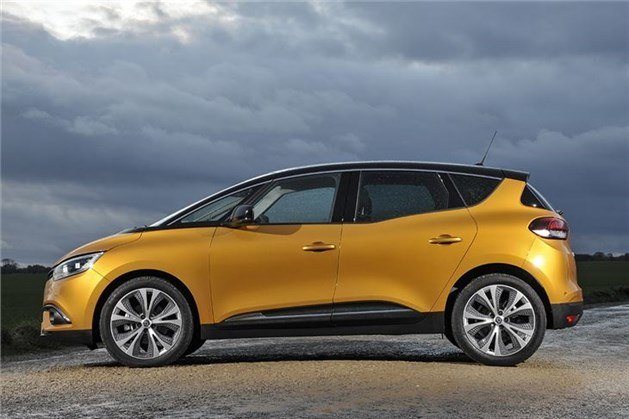 Scenic rout
I purchased a new Renault Grand Scenic from Renault Cardiff on 25th April 2016, paid for with cash. When I bought the car it came with a 4-year warranty and 4-year Renault Assist Breakdown.  Between 1st January 2017 and 3rd May 2017 the car was seen by Renault Cardiff 5 times, all work (electrical faults) carried out under warranty. Then on 15th June this year the same warning lights/fault appeared, then again on 2nd July (car has not yet been repaired). Between 18th May 2018 and the present time it has been seen 4 times for a faulty rattling window. Communication with Renault Cardiff has been very poor and has been down to me to keep chasing for information. I have also taken to social media to try to get a response. As I hope you can appreciate I am totally fed up with the situation as I bought a new car that I thought it would be a vehicle to rely on and have totally lost trust and faith in it. I would appreciate some advice as to what I can reasonably/ legally ask of Renault Cardiff at this stage and what my next step should be: Can I legally ask them to replace the vehicle? Can I expect any compensation.
KS, via email
This is not what I expect of Renaults these days as they are generally at least as reliable as everything else and I have enjoyed two fault-free years from them. But because the car has repeatedly suffered from the same fault that has not been satisfactorily fixed you have a legal right to reject the car. However, you will not get a refund of the purchase price; only current 'market price', or a direct replacement vehicle. See: /faq/consumer-rights/ Unfortunately, if the dealer fights, this would mean a full county court case that will take many months and will cost a fortune, so be aware of that.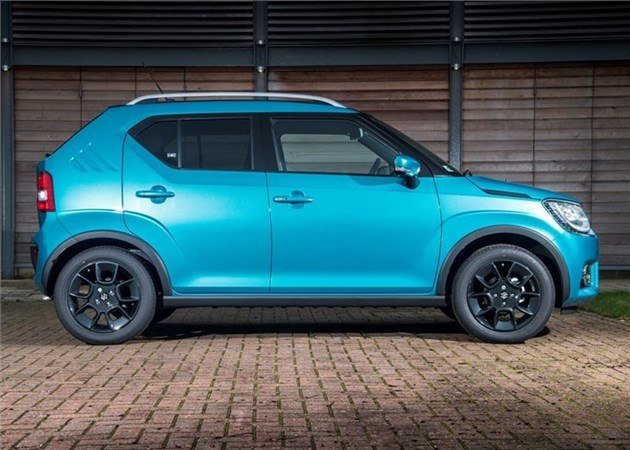 80s cars
I am 85 yrs old, a widower and am considering changing my car.  I need a smallish car with automatic gears, easy to get into and normally only for use for local journeys, though once or twice a year I will revisit friends in Wiltshire and Shropshire. I live in Cambridgeshire. Prefer petrol driven.

CW, via email
The Suzuki Splash/Vauxhall Agila 1.2 4-speed torque converter autos up to 2014 make a lot of sense, as do the still-current Hyundai ix20/KIA Venga 4-speed torque converter or (later) 6-speed DCT autos. You can also get an upright new Suzuki Ignis with an automated manual transmission (photo).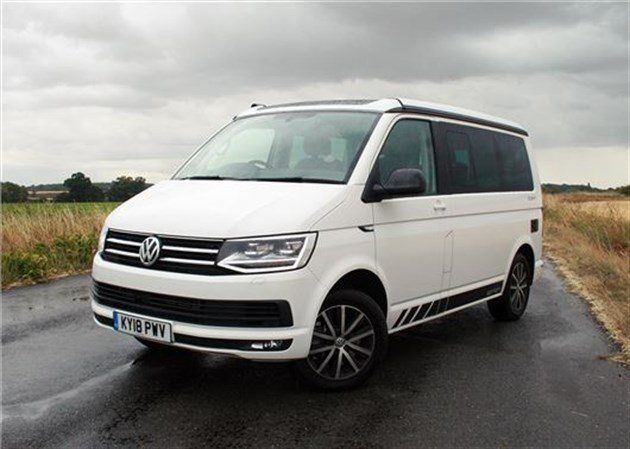 Gentleman of leisure
I am struggling to get an independent and informed view of the future of diesel powered leisure vehicles, specifically camper vans. I am retired, divorced and my children are at an age where time available is spent with their own families. This has focused my planning for how I might spend significant periods of my future leisure time, essentially with thoughts around domestic touring and visiting. I have considered a smaller camper van, as the manageable proportions would provide the flexibility to encourage even short visits to friends scattered around the UK and eliminate the requirement for formal accommodation; I also have a small dog to consider. My research has settled on the Mercedes 'Marco Polo' 250 V-Class, which provides a refined level of touring comfort. However, from what I can gather, restrictions on diesel vehicles being driven into city-centres are imminent and an outright enforced scrappage scheme will likely follow within 10 - 12 years. Because these vehicles are only available with a diesel power-train, coming legislation ensures there is built-in redundancy significantly earlier than the realistic mileage life of the vehicle. A purchase would require a basic investment approaching £60k. I had considered to provide a £25k deposit and looked to finance the balance of £35k with finance from a Mercedes scheme. Mercedes finance feedback on this would indicate an additional £10k in interest across a three-year term. Confronted with this significant total outlay of £70k to buy over a period of three years, I struggle to see how any logical case can be made for the purchase of this type of vehicle (new or recent second-hand) when viewing the depreciation to a relative zero value over approximately 10 years. While this level of depreciation may be sustainable on commercial vehicles sold with diesel engines (with the support of the company tax system), I am unable to find any rational advice on how the purchasing of these leisure vehicles can still be justified and what might be a future-proofed alternative. My plans remain on hold and your independent perspective on this dilemma would be truly helpful.

KJ, Milton Keynes
Any new diesel vehicle bought after 1st September 2018 has to conform to EU6d TEMP / WLTP, so is in no danger of being banned during its effective lifetime. But, while the MB Marco Polo is a very nice vehicle, you don't have to go diesel. VW does its T6 California camper with a 2.0TSI petrol motor and its best DQ500 7-speed wet clutch DSG transmission (or 6 speed manual), and the T6 California is a slightly more wieldy size than the Marco Polo.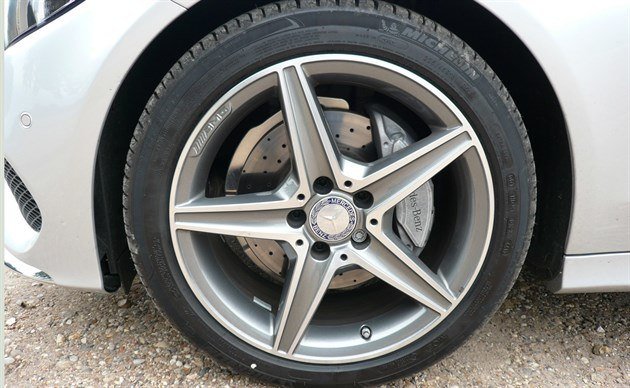 Rubber under wear
Can I add to the topic of tyre life on C-Class Mercedes. I have had two C250CDI AMG line estates. The first was a 2009 manual on 245/40 R17 Continentals at the rear and 225/45 R17s at the front. Over 120k miles the rears did about 25k miles and the fronts 45k-50k miles. Not too bad. My current 2016 C250CDI is on similar size tyres, but 18-inch wheels. These also are Continentals, but the rears only lasted 11k miles. I have tried discussing this with the dealership, but they just say it's the way I drive. I replaced the rear Contis with P-Zeros and they are down to 3mm after 35k miles. The front Contis did about 35k miles, and have also been replaced with P-Zeros. I don't think my driving style varies like this between different cars and different brands of tyre. My hypothesis is that Mercedes fits special spec tyres to new cars as a cost-saving to them and that these have a higher wear rate than replacement tyres available to retail customers. I won't buy Contis again. Although they are a bit quieter than P-Zeros. Thanks for your informative column. 
DC, via email
P-Zeros have the additional advantage of a bump strip around them to help prevent kerbing a rim. You might be right that they get the tyres cheaper in a deal whereby the tyre maker gets his money back on the replacements: a bit like Hewlett Packard selling you a printer for £25, then charging £50 for new HP print cartridges.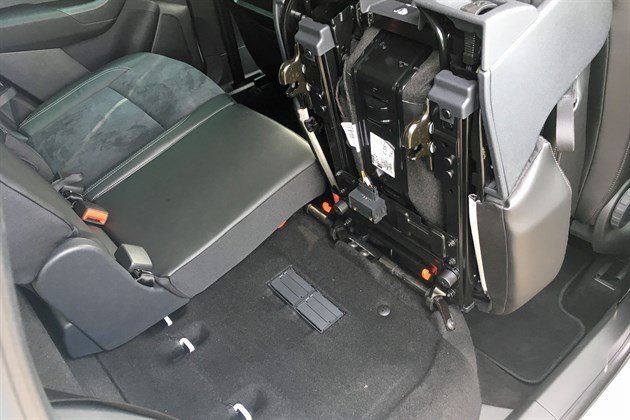 MPV or SUV?
I have been reading your article in the Saturday Telegraph for many years and have carried out some of your recommendations i.e. changing engine oil and filter every year, renewing brake fluid every two years, and renewing the timing belt every five years, which has kept my car on the road. I have a 16 year old 2.0 litre Renault Scenic and I'm thinking of trading it in for a new car. I had thought of spending £1,500 on it to keep it going for a few more years, but feel I could be pouring money into a bottomless pit. Two cars I have been looking at are the Skoda Karoq SE-L 1.5 TSI 150PS petrol engine and the Mazda CX-5 SE-L NAV with a petrol engine. Which in your opinion has the edge over the other? Also, are three cylinder engined cars worth looking at? The Volvo XC40 T3 Momentum and BMW sDrive18i SE.
TC, via email
The Mazda has a 2.0 litre non-turbo chain-cam Skyactiv engine, whereas the Karoq has a sophisticated new cylinder-on-demand belt cam 1.5 litre turbo engine. For the kind of long-term life you expect from your cars I think the Mazda will do better. (Now available as a petrol automatic, too.) But one advantage of the Karoq is that the back seats come out (photo), while all they do in the Mazda is fold. If that is critical to you it swings the thinking back to the Karoq. You should also consider Peugeot's excellent 3008. I'll be testing the XC40 T3 Momentum at the end of October. The XC40 T5 was very good: /road-tests/volvo/volvo-xc40-t5-2018-road-test/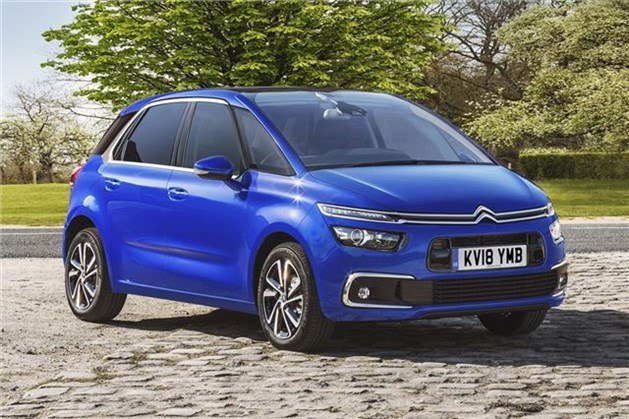 Manual version 
I recently took delivery of a new Citroen C4 SpaceTourer. The only handbooks provided very briefly covered the features of the car and were lacking in detailed information. The advice in one of the books was to go online and access/download a full comprehensive handbook onto a Smart Phone or Tablet. I have not got a Smart Phone and I found out that my Tablet was not compatible with the App. I contacted the Citroen Dealer and asked if they could obtain a hard copy handbook and they did. When I collected the handbook, they told me that they paid £25 for it. On inspection of the handbook I found that it was a 2017 handbook for a C4 Picasso not a C4 SpaceTourer. I am amazed (a) that they no longer provided a full handbook with the car (all my previous Citroens came with a handbook); (b) that they charge £25 for the handbook (which is 1/1000 of the full price of the car); and (c) that they had not published a handbook for the Spacecruiser. Is this experience typical of all manufacturers now?
SB, Huddersfield
Yes, this is now typical. Part of the reason is that handbooks became too big and the other part is that they could be out of date as soon as they were printed. Putting them online allows them to be kept up to date.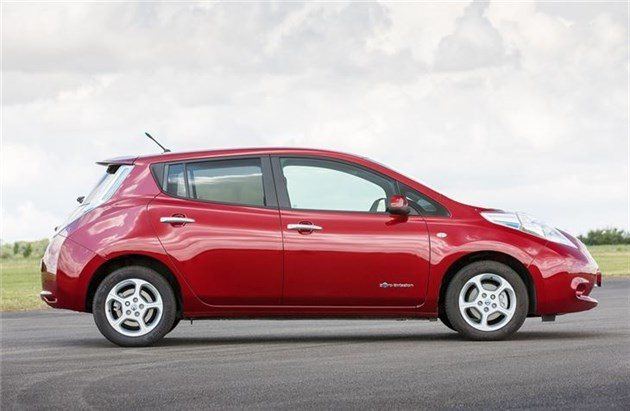 Batteries not included 
My wife uses her 2006 Honda Jazz for local journeys only. She wants to replace it with an EV. The cost of a second-hand EV seems to be very low, e.g. 2014 Nissan Leaf for £7,000, compared to a new one, approximately £20,000. Would it make sense to buy a second-hand EV?
JH, via email
Electric makes sense for the way she uses her car. But the 2nd hand EVs for £7,000 are for cars with leased batteries and the battery lease is usually from £50 a month.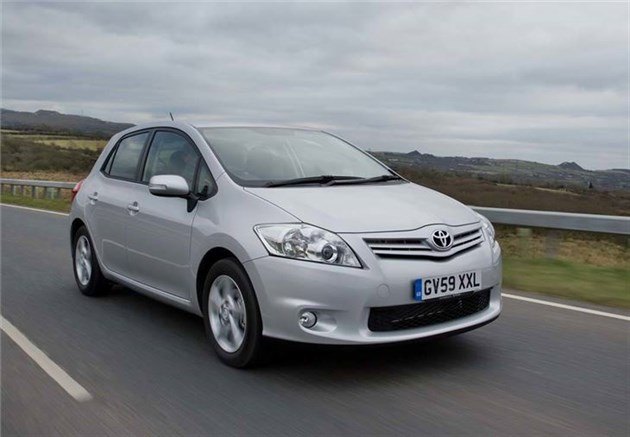 Suspended automation
My Toyota Auris 1.6 MMT will stop when in slow moving traffic or even when parking: the neutral light flashes and I cannot put it in gear. I have to turn the engine off, wait a few minutes then repeat that several times before it returns to normal. This happens in the middle lane of motorways or in country lanes. I may be imagining this, but it does seem to happen when on a slight incline. I asked our garage to check all the fluids at our last service and they confirmed they were fine as I wondered if there was a connection with low levels and the inclined surface, but the inclines are so minor on occasions. The car has done almost 98k miles, is serviced regularly and had a new clutch about 12 - 18 months ago. The car has had several faults in the past from new: e.g. revving up when approaching roundabouts, which is not safe. Toyota wants an inspection charge of circa £70 to £145 just to look at it, but judging by articles on the Internet the MMT transmission seems to be a well-known problem, including what I have described above.  Any ideas on what causes it and how to get it remedied in view of it seeming to be a known design and/or manufacturing fault? 
JH, via email
Yes, the MMT is a well-known problem transmission that is why when anyone asks us first we advise against them buying it. Replacing the actuator alone can run to £1,500. You could get a member of http://www.fedauto.co.uk to take a look at it.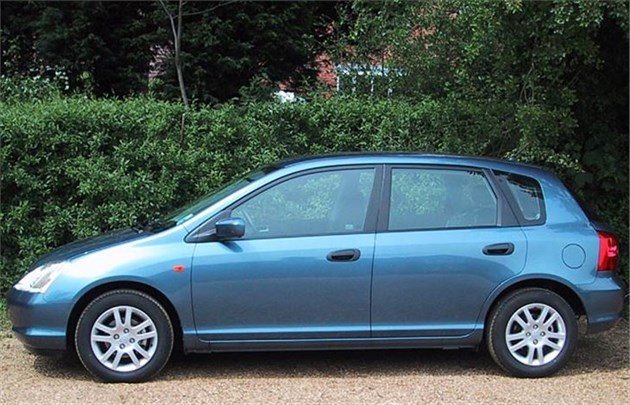 Ghost writer 
My venerable sister's even more venerable 2001 Civic has given up the ghost (bought with your advice, through Carfile, back then). The new Civic is not for her, but many marques have caught up with Honda over the last 17 years. Straight off the bat, please can you tell me your three favourite C-segment cars, with a torque converter 'boxes, that I should consider replacing her Civic with? Also, should I use a broker again or, nowadays, will I do better trawling through the dealerships?
ND, via email
Use drivethedeal or Carwow. The Mazda 3 has a 6-speed torque converter auto. The new Ford Focus has an 8-speed torque converter. The Peugeot 308 1.2 Puretech 130 EAT6 has a 6-speed torque converter.
Emissions unpassable
Have you any idea what is going on at Skoda? Their website says that only cars already made and in stock at present can be purchased and the local dealership told me that they are not able to put in orders for the new facelifted car as the system won't allow it. I wonder if they really want to sell cars.
JB, via email
The problem is the new EU6d TEMP / WLTP Emissions Regulations and Certification that came into play from 1st September 2018. The new test is much more difficult to cheat than the old NEDC test because the drive cycles is more than twice as long. Where cars in a manufacturer's range were not already certified to EU6d TEMP / WLTP, the manufacturer would not build new cars and run the risk of not being able to register them before 1st September, in which case the cars could never be registered and would simply have to be broken up for parts. This is causing great consternation. Where new, but pre-EU6d TEMP / WLTP cars actually existed, they were pre-registered and sold off at bargain prices, for example a new 18 reg Vauxhall Corsa 1.4 for £7,500.
Click to Honest John's Motoring Agony Column 15-09-2018 Part 2
Comments
Author

Honest John
Latest