Honest John's Motoring Agony Column 18-08-2018 Part 1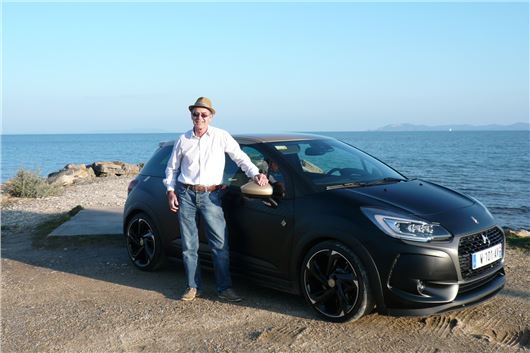 Published 17 August 2018
This weekend's Carnage covers pipework, a 6 year itch, lane changing, and in Part 2 power struggles, soft-tops and, inevitably, DSGs.
As usual, emails to Honest John should be addressed to: letters@honestjohn.co.uk  Please try to keep them as short as possible.
Exhaustive questioning
We are thinking of buying a 2014-2015 Honda CR-V diesel. We have been told by the Honda dealership salesman that the DPF is situated on the engine so the problem of the DPF not getting hot enough on short trips does not arise. Do you agree with this? Also, do you think the use of DPF liquid cleaners put in when filling up occasionally is of benefit? I have read on your letters page that you promote the view of top grade diesel and regular oil changes and would expect to follow your advice.
PJ, via email
DPF regeneration problems do not arise to the extent they can on something like a Discovery Sport where the DPF is further away under the car. But if the CR-V is not driven far enough regularly enough it can still be a problem (the CR-V 1.6iDTEC does not have a completely clean slate): /carbycar/honda/cr-v-2012/?section=good / Yes, superdiesel helps. It could be that products like Cataclean also help but I have no feedback on this and have not needed it myself because I use superdiesel.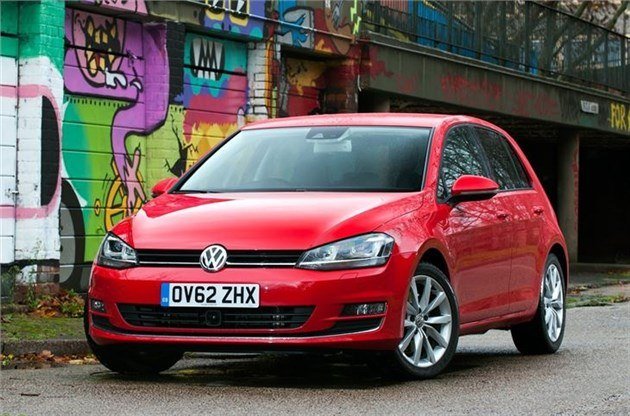 Giving up Golf?
My present Golf 2013 needs the cambelt to be changed, although it has only covered 14,000 miles. Soon it will be 6 years old and other major expense might be required. I have decided to change cars and would appreciate your advice of a replacement around the same size as the Golf. I am looking at a new Golf or KIA or perhaps a Hyundai. Would you also advise at this stage to opt for a hybrid?
EH, Barnes, London SW13
A new Golf VII is the same as the Golf you have, with the benefit of a mid-life revamp (next new Golf VIII arriving in 2019). There will be a new KIA Ceed (spelled correctly at last) in September and the engine to have is the 1.4 T-GDI. You can already get this engine in the current Hyundai i30, which is also a nice looking car. Alternatives include a Mazda 3 (particularly if you want an automatic because it has an excellent 6-speed torque converter auto). Or a Ford Focus 1.5 Ecoboost (new 3-cylinder chain cam engine and 8-speed torque converter automatic). Or, possibly, a new Honda Civic (CVT automatic). New Toyota Auris at the end of the year.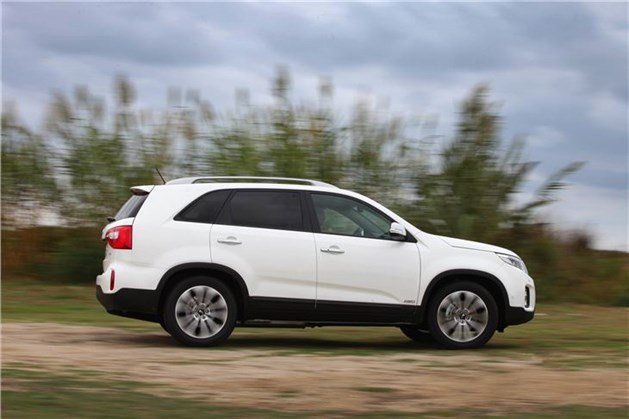 Robocar
I purchased a KIA Sorento new in July 2012. Lately this car has a mind of its own. A recent issue was on motorway, driving at 70mph, the car just started to shake and shudder with a loud roaring noise coming from tyres and very hard to steer. I almost hit the central crash barrier. Slowing down or trying to drive through this made no difference so I had to get to the hard shoulder where I switched off, waited a short time re-started and the car drove normally again. Took it to the dealer to be checked over and no faults found. It has done this 6 times in the last 4 months. The car is still under its 7-year warranty. Have you ever heard of this fault from other KIA owners? 
WR, via email      
Yes, have, actually. I checked the carbycar entry: /carbycar/kia/sorento-2009/?section=good / What will have happened is that the automatic AWD system detected a disparity between the tyres, interpreted it as 'slippage' and self-corrected through the AWD/TCS/ESP. All tyres front and back should be the same make and type and there should not be a disparity in tread depth of more then 3mm between them.
Smoking in cars 
Three times this year I have seen cars on motorways and dual carriageways emitting a voluminous cloud of white smoke. The smoke cloud was similar to someone burning a bonfire of wet leaves in the middle of the road. On the first occasion I thought the vehicle in front was on fire. I believe this is due to the Diesel Particulate Filter burning off accumulated soot. This is an obvious hazard. Apart from the reduction in visibility it is alarming to other motorists, and possibly the driver of the vehicle itself, who may react erratically. I also question the benefit to air quality of accumulating soot only to burn it off in a single burst. Surely, this DPF regeneration should be carried out under controlled conditions by a garage? 
JS, Cuddington, Cheshire
DPF regeneration occurs passively (if the DPF is hot enough), and actively when necessary by post-injected fuel setting off a fire inside the DPF to burn off an accumulation of soot. When this is happening the DPF canister becomes extremely hot, the radiator fans come on and you can smell the heat. But these systems can go wrong and what you describe is not normal active regeneration. I think it's more likely to be caused by failed cylinder head gaskets on the cars you observed.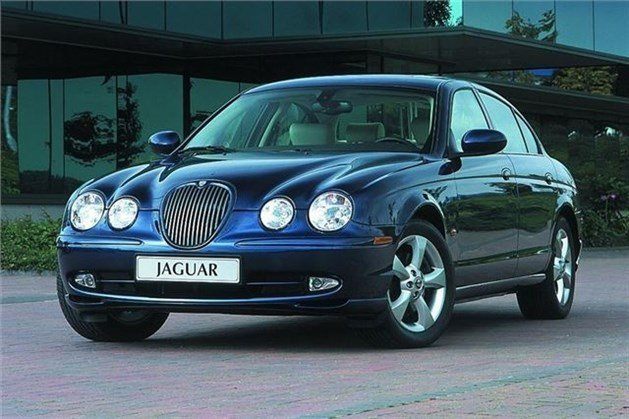 Just a lot of hot air
My wife's 1992 Jaguar S-Type 3.0 V6 was taken to the local garage for a new pulley drive and belt, which involved draining the coolant. Since this, the climate control, seems to go 'out of control' every now and then. The air to the cabin goes up to an unbearable temperature. After stopping the car for a while, it seems to reset itself and if you wish to set the temperature to a low setting afterwards, everything is fine. There seems to be no rhyme or reason as to when it may go out of control. It may be after a long or short trip and it doesn't do it every time. The air conditioning (when cooling), seems to work well, especially if you set the temperature to a low setting. I have experienced hot air out of all the dashboards vents. I have also had very hot air out of some vents and cold air through another. Any suggestions as to the possible cause would be appreciated.
PI, via email 
Possible intermittent failure of the a/c compressor electromechanical clutch. I've had that happen at 50C ambient temperatures. Fortunately, in the country where it happened there were roadside a/c repair specialists one of which put in a new clutch for about £70. Try someone here: /faq/air-conditioning/
Mini-mum motoring
I am in the market for a small, brand new, very reliable, cheap to run car. Which of the Aygo, Citigo and C1 would you recommend?
MW, via email
The Aygo, C1 and 108 follow each other down the same production line but the Aygo comes with a 5-year warranty. The Citigo is more fun to drive but has not been as reliable. So has to be the Aygo.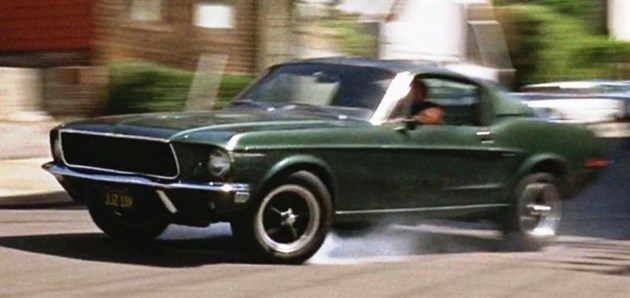 Faster than a speeding…
After watching the 1968 film Bullitt, from age 19 I have always wanted a Ford Mustang. Well next week, English Ford Poole are delivering my brand new bright red 2017 Ford Mustang GT V8 5 litre with 6 speed auto and nice silver wheels, etc. all the way to Alvingham, Lincs. To replace my much-loved two year old Ford Kuga TDCI auto.  I can't wait. I did consider the 2.3 Ecoboost, but the point of buying a Mustang is just to listen to the engine burbling away. So 50 years of hard work, now retired, paid off. Is there anything I should know? - apart from having to visit my local Shell garage more often?
CN, Alvingham
Steve McQueen's wasn't an auto. But an auto will be easier to live with. You must be getting the improved facelift version. Keith tested that one for us here: /road-tests/ford/ford-mustang-2018-road-test/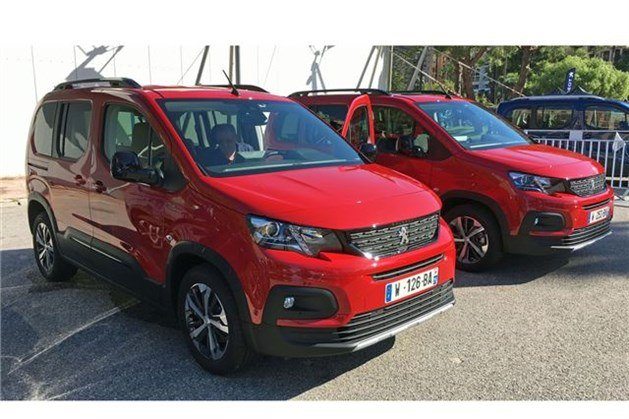 Max Headroom 
I love my 2-year old C-Class and at 81 years old assumed that I had a car for life. However, having recently suffered a subdural haematoma (a bleed in my head probably caused by hitting my head against something) I need a car with more headspace on entry. I am over 6 ft tall. What would you suggest that is not too bulky in the same price range as the C-Class. I am not opposed to a Cross Over
LW, via email
Best of the lot is the forthcoming Peugeot Rifter 1.5HDI 130 8-speed auto: /road-tests/peugeot/peugeot-rifter-2018-road-test/
Excessive Sensory Perception 
My Hyundai Ix20 ESP indicator lights up on a regular basis (most days). At the same time the trip display goes off and is replaced by dashes and the red ESP flashes on and off. The car is under warranty until 9-9-2018. It has been to the Hyundai dealership twice and they claim the fault does not appear when they drive the car and no fault code has been saved, therefore they cannot do anything about it and when the warranty expires the fault will no longer be covered. We have sent them the pictures and video of the fault.
DW, via email
All you can do when faced with denial like this is write a letter to the dealer principal of the dealership from which you bought the car stating that the fault has been repeatedly occurring, detailing the dates on which it has occurred and giving the dates of the two visits to the dealer. Send it by Post Office Special Delivery, keep a copy and staple the Certificate of Posting to the copy. Then it becomes a Matter of Record should you ever have to get legal.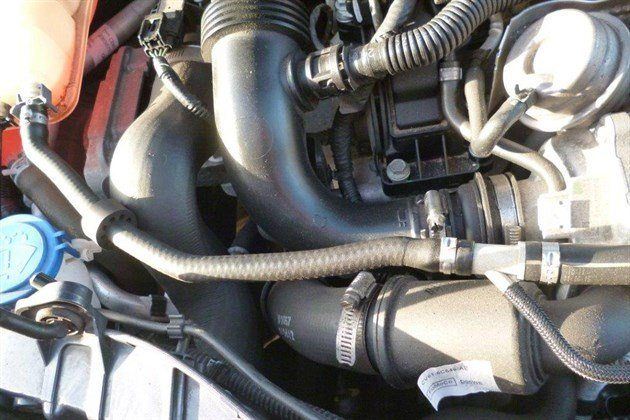 Drip freed 
A few weeks ago you mentioned a Ford one-litre engine that looses coolant. I have a six-year old Ford Focus, which I believe has that engine and has lost two litres of coolant over the last six months. My garage cannot detect any obvious leaks. Have you any idea of the cause?
AG, via email
Yes, it's all fully documented here, with photos showing the degas pipe from the turbo to the expansion tank that leaks, the dealer modified pipe, and what the modified production pipe looks like (photo above is of the dealer modified degas pipe) : /carbycar/ford/focus-2011/?section=good /
Taxidermy
I bought a 10-month old car with 11,000 miles to use as a taxi. Its history showed it had new turbo at 10,000 miles under warranty. My taxi test noticed on oil leak on the undertray. The seal for the sump had a leak, sorted under warranty. I had it on the road for two days, then the engine had a catastrophic breakdown. Took 4 weeks but got a new complete engine. Car OK now. The manufacturers suggested that they would like to offer goodwill for my trouble. Taxi losses 4 weeks around £1,600 to £1,800. They have offered 1 minor and 1 major service FoC and I have queried if they would supply a central armrest with box as some of their more upmarket models have them. They are coming back to me about that. I am wondering, is this acceptable, or am I lucky they have offered anything at all? I may have had some redress from Hertz (the people I bought it from) but it costs a £1,000 to set the car up as a taxi. I don't want to have to go through that again now I am happy with the car. Your thoughts on this would be appreciated.
GM, via email
Take whatever you are offered. Small Claims would be too much hassle with no guarantee of a favourable ruling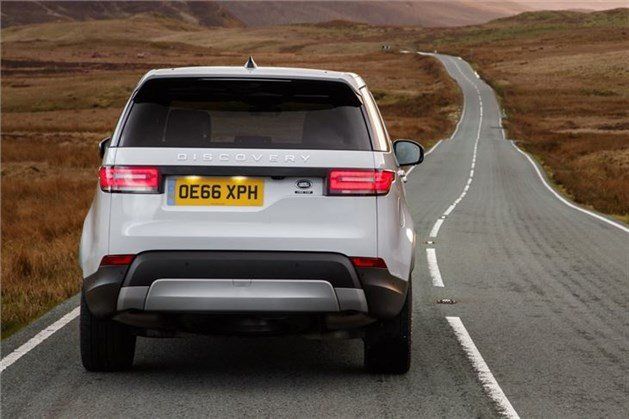 No one to be spared
I would be interested in your opinion and advice on the experience my son-in-law and daughter are having with a prestigious LandRover dealer. Twelve weeks ago they traded in their beloved Macan for a 2017 Discovery as the arrival of twins together with a 2 year old required a car with more child seat capacity. The car came from another branch and was only seen on video until it was delivered to their home on the agreement that it would go back to have any issues cleared shortly as my son's family needed it promptly. Their lives were very, very busy at that time and they didn't have time to thoroughly check the vehicle for a couple of weeks. They noted that there were some paint blemishes and trim issues and then I spotted that the lettering "Discovery" was not across the bonnet and my son-in-law stated that there was no spare wheel under the car. There was also a floor mat missing in the passenger well. My son-in-law reported these issues to the dealer. Initially the salesman said "Oh the letters can drop off" and that he wasn't sure if they all came with a spare wheel. With regard to the lettering we checked the original video and there are all the letters on the bonnet. They then referred to their delivery check that stated that there was a spare wheel so it must have been stolen as their check is thorough. (So thorough that they didn't spot the missing lettering or the missing floor mat.) The car was booked in to have the mat replaced, the blemishes sorted and the lettering put on but they insisted a spare would have to be paid for. My son-in-law said he would consider what to do about the spare and the car was returned supposedly with the other issues sorted. Not to be. The new lettering must have been put on by a two year old. It's not central, approximately 6 inches to one side and the letters are not in line. The car has been kept on their drive with electric gates, the only journeys being to the local nursery and some supermarket shops so far. It has not been left anywhere where it would be vulnerable to theft. We feel this is a disgraceful service from a main dealer of a quality car and are now wondering what further steps to take. Your advice and opinion would be appreciated.

GW, via email
Theft of underslung spare wheels from LandRovers and Range Rovers (and pick-up trucks generally) is rife. They need to be fitted with an additional security bolt and actually LandRover has issued an in-service TSB to fit the wheels with security devices. But I don't think you can prove that you never got a spare wheel and I think that a judge would, rule inadequate proof. Sorry.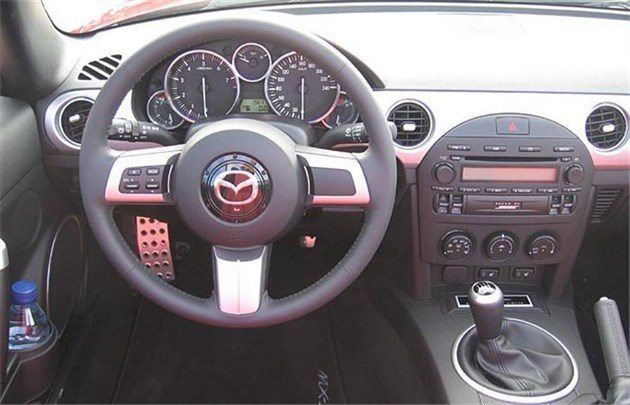 The chattering class 
I bought my (last of previous shape) Mazda MX-5 2.0 Sport Nav new in 2015. From the very beginning, it makes a clanking noise when I'm in low gears, although it gets less noticeable after 20 minutes or so. I was told initially by the dealer that the car needed to be run in (I average less than 2k miles pa). I raised it at each service, but was told at the latest service that if they investigated, and if it was something not covered under warranty, they would charge for their investigation. Do you have any ideas what would cause a brand new car to be like this (and continue to 'clank' on gear changes after more than 2 years), and is Arnold Clark correct that a new car wouldn't be investigated under warranty? The warranty is coming to an end, but if they have no clue what is causing it, I'm worried that their investigation may cost.
JK, via email
It's a characteristic. The 6-speed manual box of the 2009 upgrade can transmit 'chattering' noises to the cabin due to a lighter flywheel having been fitted to make the car more responsive. There is a modification to newer boxes like yours, which improves things, but does not completely cure the problem.
Conversion talk
I own a 2015 Ford Focus Titanium X, 1,498cc, 6-speed automatic which I bought as a used car on 17 October 2017.  It had one previous owner and has now just turned 14,000 miles. I like the car in every way and its performance is very responsive. However, I have become a bit anxious having read in your Saturday column on a few recent occasions about "issues" with Ford automatic gearboxes in small cars. I am not sure whether the Focus is regarded as a 'small' car, but could you tell me please what type of autobox is fitted to my car and whether it is one of the problem ones. One other matter, if I may. The car's V5 registration certificate in Part 4 at item P2 shows the max. net power (kW) as 134. I do not understand what this means. Is it the brake horsepower? If it is not the bhp can you tell me, please, what is the bhp for my car?
Peter Spence, Leeds 
It might be the disastrous 6-speed dry clutch 'Powershift', or it might be a 6-speed torque converter that Ford has been fitting to 1.6 and 1.5 Ecoboosts instead. The new Fiestas are all 6-speed torque converter and the forthcoming new Focus is 8-speed torque converter. 134kW is 182HP/PS or 180bhp. That being the case I think you will have a 6-speed torque converter.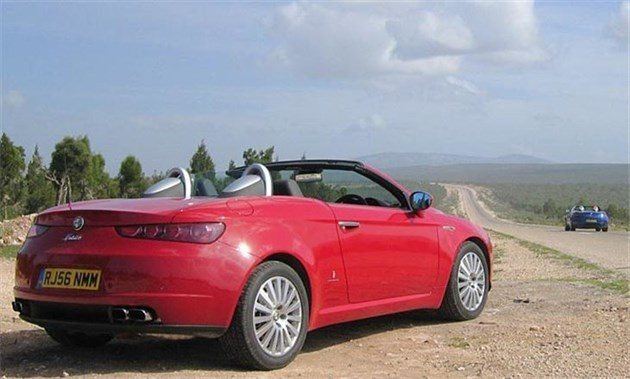 Along came a Spider 
I own, from new, one of the last Alfa Spider 2.2 Limited Editions. It has 13,000 miles on the clock, is garaged, is immaculate and has full main dealer history; even a bottle of the Alfa Wine. Do I continue to use it or store it as a long-term investment?

JS, via email
I've got some of that Alfa wine. Probably corked by now. These Alfa Spiders aren't yet regarded as 'classics'. But they will eventually come up as some get discarded or crashed and they become more scarce. Great looking. They had an early quirk with the ESC that nearly killed me and my co driver on the launch: /road-tests/alfa-romeo/alfa-romeo-spider-2007-road-test/
How can I be so misunderstood?
I cannot understand how a non-plug-in hybrid can be more efficient than its petrol equivalent. The hybrid petrol engine has the extra tasks of charging the battery, and carrying the extra weight of the electric engine and a bigger battery. How can this be more efficient? 
RY, Steyning, W. Sussex 
Because it recharges on deceleration, on braking and on descents and the electric motor takes over on light duties such as in traffic.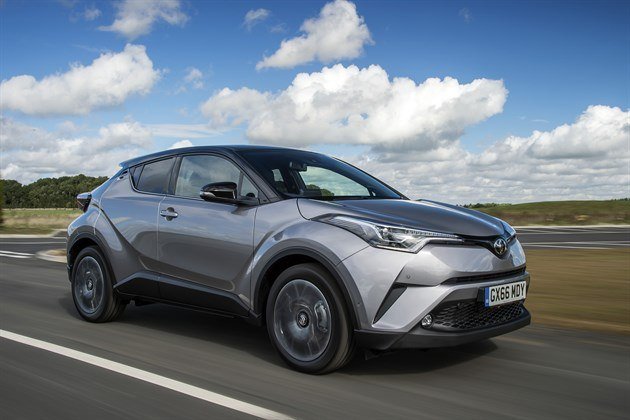 Crossing over
My daughter is keen on a hybrid vehicle when she replaces her current car (a Nissan Qashqai) in November. She is interested in a Toyota C-HR hybrid. I would welcome your thoughts on this vehicle and any others hybrids that she should consider. Many thanks.
CH, via email
/road-tests/toyota/toyota-c-hr-2016-road-test/ An alternative is the KIA Niro that has a more direct transmission: /road-tests/kia/kia-niro-2016-road-test/
Save today, spend tomorrow 
My local XXXXXX has opened a filling station recently with significant price reductions, but for members only. When I asked who is their fuel supplier I was told "we mix our own and it is better than supermarket fuel". Do you know anything about XXXXXX fuel and is it really better than supermarket? I run a 2007 Range Rover TDV8 and for years I have used Esso standard diesel but as this XXXXXX diesel is about 15 pence per litre cheaper it is tempting to switch. I would welcome you views.
BM, Derby
Standard answer. We only recommend branded Super, so Shell V-Power, Esso Supreme, BP Ultimate, Total Excellence. Run an expensive V8 diesel like yours on ordinary fuel and you're asking for trouble. Run it on Super that contains a cetane improver, a lubricity enhancer and a detergent and you give yourself the best chance of no injection pump, injector or other fuel system problems. However, do shop around. Some fuel station franchises have been adding significant premiums to the cost of their superfuels and they should be boycotted.
Five Grand Tourer
What used Jaguar model would be a good buy, please? I can spend around 5,000 Euros

MG, via email
No chance of any Jaguar sports car for €5,000 unless it was a wrecked old XJS or first gen XK. So you're stuck with saloons and with taking a chance. Basically, buy an XJ at auction on condition because fixing the body and trim will be far more expensive then fixing the engine and transmission. Then cross your fingers. The very cheapest Jaguars at the moment are the Mondeo based X-Type and the Lincoln based S-Type. If you want to see what sensible retail prices are for older jaguars in good condition, check out: http://www.roberthughes.co.uk/stocklist.html/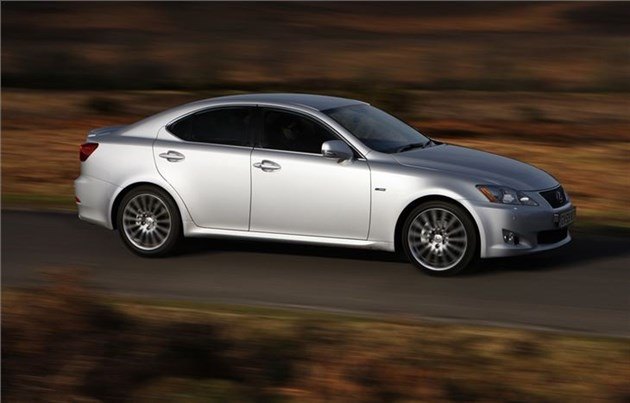 Advance payment
I am considering part-exchanging my January 2015 Ford C-Max Titanium X Auto TDCI, GC65OBB for a Lexus IS 2.5 250 Advance 4dr Auto 205HP 48,500 miles for £9,795. First registered January 2011. Are there any major concerns with purchasing a Lexus with this mileage? My car taken in p/x and £2,000 to me. I know absolutely nothing about Lexus cars, apart from the fact they are made by Toyota and are reputed to be extremely reliable.

KE, via email
This is the model: /carbycar/lexus/is-2005/  Very reliable apart from a few quirks. See Good/Bad section. Extremely smooth and refined engine and automatic transmission. Best on smaller wheels with deeper profile tyres. Not economical. The Advance was the high equipment run-out model.
Crashing in
I wondered if you could advise me. I'm confused by the plethora of dashcams available. I'm an elderly gent who does approx' 2,000 miles a year. As the cost of same is within my budget, and appear to be a device well worth affording. Would you recommend one that is suitable for my needs please? A cheap one preferably.
PH, via email
Whole section on them if you scroll down here: https://kit.honestjohn.co.uk/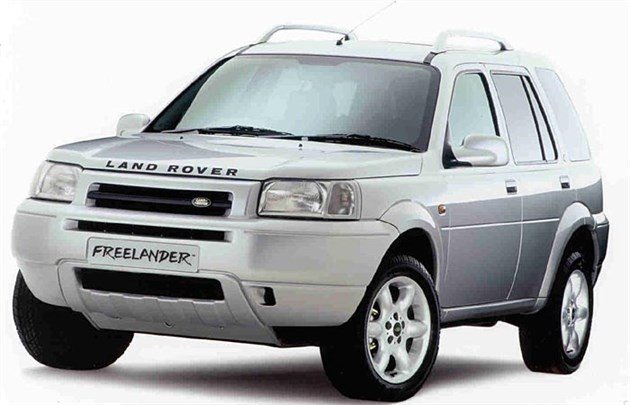 Heading downhill
My 2002 Landrover Freelander is rapidly reaching the end of its affordable life. With £10k to spend, plus whatever I could get for the Landy, I need a car to continue towing my caravan. I am looking for a 2 litre diesel manual and have seen a good few RAV-4s advertised. Are these as reliable as Toyota's reputation, and why did they stop producing the 2.2 litre 4x4 Diesel? What other 4x4s should I look at for this money?
BM, Long Stratton, Norfolk. 
No, unfortunately Toyota had problems with the cylinder heads of its 2.0 litre and 2.2 litre diesel engines. Since the RAV-4 2.5 4x4 hybrid can pull 1,650kg, no need for the unreliable diesel. I'd take a look at a KIA Sorento 2.2 R-Type diesel manual, from 2010. (Not the auto.) 
Click to Honest John's Motoring Agony Column 18-8-2018 Part 2
Comments
Author

Honest John
Latest