Honest John's Motoring Agony Column 11-08-2018 Part 1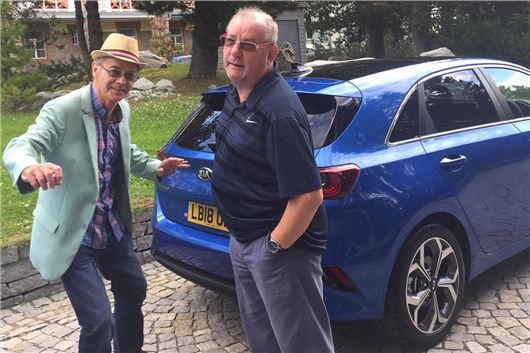 Published 10 August 2018
This week's automotive atrocities involve automatic fearboxes, fuelling discontent, overheating and in Part Two flat batteries, living under pressure, taking a leak and much more. 
As usual, emails to Honest John should be addressed to: letters@honestjohn.co.uk  Please try to keep them as short as possible.
Guided tourer
I explored the Mazda 6 Tourer but I am unable to afford to buy new and there are virtually none second-hand so I have been exploring  used Mondeos once more. I am still trying to avoid dual clutch gearboxes - even the wet ones - if I can. You are right about the relative secrecy about the gearboxes as now fitted to recent cars. My local Ford Dealership has had a couple of 3 year old 1.5 petrol auto estates which I was told definitely had torque converter gearboxes. One of them had a "60J" gearbox, but I could find no reference to such a thing when I tried. I have not followed up those cars (which are now gone) but today a dealer in Wembley has offered a newer 1.5 Ecoboost petrol car registered Sept 2017 that might suit better. I asked the salesman about the gearbox. Is it torque converter or dual clutch powershift? He made enquiries of his service dept who told him that the gearbox is a new Ford "6F" box that does not judder. That clearly acknowledges a problem does exist somewhere. He did not answer the question as to what type it is. I have Googled 6F and there seem to be several versions some of which are for much heftier machinery than the Mondeo but it is definitely a torque converter box. It appears to have originated as a joint project between GM and Ford in the US and has been in use since 2009 or earlier if I have got the right one. I like the sound of a gearbox that has been in use for so long even if it may only recently have come to the UK. Do you have any additional knowledge about the 6F box? 
GI, Norfolk
When Ford launched the Tourneo Connect it was available with the 1.6 Ecoboost and a 6-speed auto. No one at Ford could (or would) tell us if it was torque converter or Powershift, but it drove like a torque converter so I guess it was the 6F. When a manufacturer makes an improvement it is always secretive for fear of claims over the previous inferior box, and that explains the secrecy about this 6-speed torque converter box. It has also appeared in the Kuga, Mondeo and Focus with the 4-cylinder 1.6/1.5 EcoBoost engine.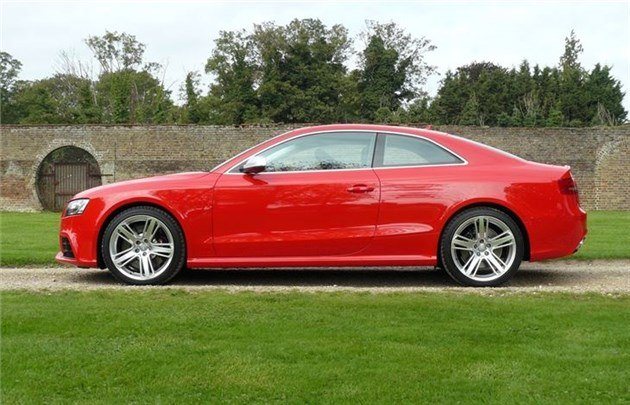 RS-table offence
My husband bought an Audi RS5 and we have owned it for 10 months. I broke down on the motorway and we took it to an Audi garage and after they completed their diagnosis we were told that there was four faults and that the sensors had gone inside the gearbox along with the camshaft sensors and to repair it would cost £3,800. After fainting, but agreeing to have the repairs done, we have had another call saying that the gearbox had been repaired but out of the four faults one of them has popped up again and it will cost us a further £2,000 to repair. What are our rights regarding this as surely it should have been picked up in the first round of diagnosis?
MB, via email
This will be a DL501 longitudinal s-tronic. Much here depends on the age of the car and who he bought it from. If it's under the 3-year Audi warranty it should be covered. If it's under a dealer warranty it should be covered. And if he bought it from a dealer there is a chance of proving that the fault was present or developing on date of sale. If a private purchase and no aftermarket warranty taken out, there's not much to help you. Here's the law: /faq/consumer-rights/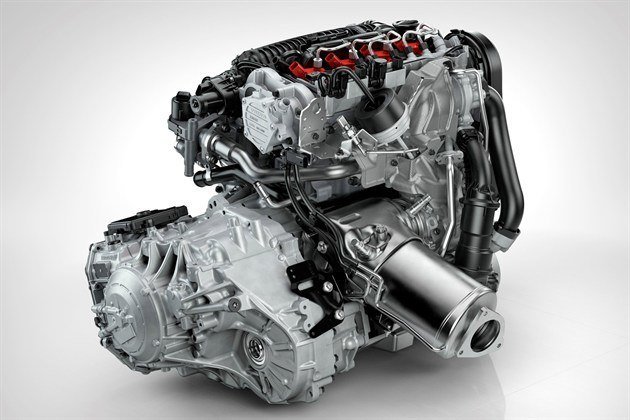 He must be choking 
We bought a brand new Volvo XC60 end December 2014. After 28 days a damper was leaking and Volvo fixed it. Now, from 2016 to 2018, we are having trouble with the EGR valve and cooler. It has been in the Volvo garage 3 times in two years. Now the car is just out of warranty and still now having trouble with the EGR. They have not done a permanent fix and I am under the impression, as it has been ongoing since the car was in warranty, they are liable? It must now come under the Consumer Rights Act as it is not of satisfactory quality. Please could you give any information on this?

JR, via email
A purchase made before the Consumer Rights Act November 2015 is not covered by the act because the Act itself isn't retrospective, but plenty of preceding law might cover it: /faq/consumer-rights/ We are hearing of similar problems with the EGRs of Volvo's Drive-E engines and the most likely reason is that the highly sophisticated injection system is optimised for superdiesel, not the ordinary diesel drivers are filling them up with. I did point this out in my original 2014 test of the cars: /road-tests/volvo/volvo-v60-drive-e-d4-2014-road-test/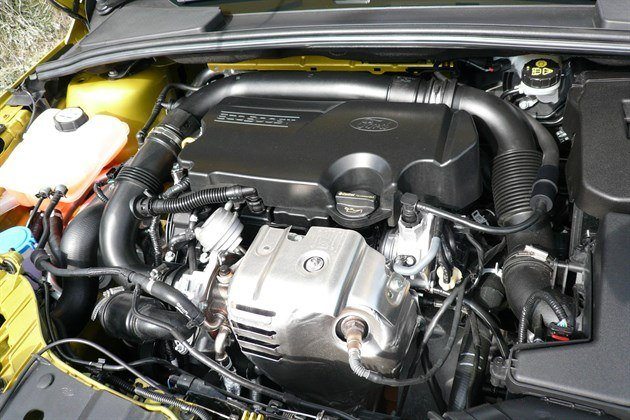 Heated discussion
When my 4-year old Ford Fiesta Ecoboost had its MoT last week, I was told there was a small leak from the coolant system. We booked it in and when they investigated they said the leak was in the engine, they would need the car for two days and it would cost approaching £1,000 for labour and another £1,000 for a rubber seal to stop the leak. Is this a common fault with this model? (The car has only done 30,000 miles.) Or am I unlucky? Either way it seems an excessive amount for a rubber seal. 
JS, Southwater
This is usually caused initially by failure of a union in the degas pipe from the turbo to the coolant expansion tank. If the engine ever runs low on coolant, further trouble can ensue. Covered in the Focus entry here: /carbycar/ford/focus-2011/?section=good / And the Fiesta entry here: /carbycar/ford/fiesta-2013/?section=good /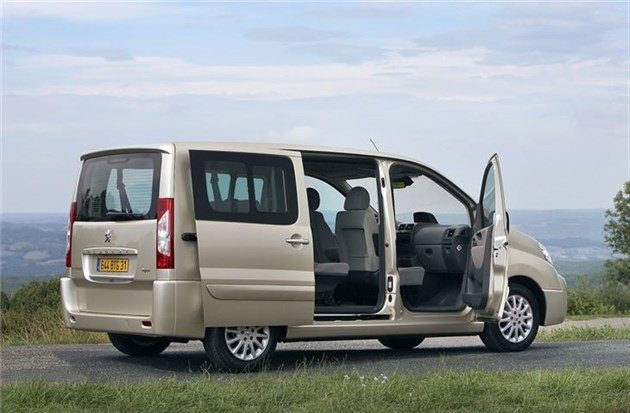 Weighty subject 
I need advice on a wheelchair-adapted vehicle (WAV) I have agreed to buy from Mobility Autos in Stafford. It is to take my husband's large mobility scooter. It is a 2013 Peugeot Expert Tepee. I have had a problem insuring it. My previous insurer (Age UK) who insured my previous Kangoo WAV declined to quote for this car and my local insurance brokers couldn't find anyone willing to quote. I went through the British Insurance Brokers Association and they found insurance via Herts Insurance brokers - not too expensive - but no one could explain why others wouldn't quote. I now wonder if there is something inherently wrong with the vehicle? Has it been previously written off/got a bent chassis, etc?     
CT, Bron Fuches
You could do a search on the car using: /car-data-history-checks/ That will tell you if the car has been an insurance damage write off (which I doubt). It could be that the first insurers you tried got the weight wrong as a MAM of over 3,500kg. For a van based MPV, these are quite nice to drive.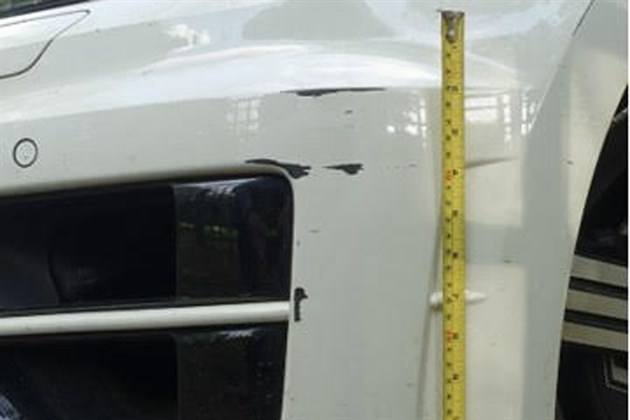 Cosmetic surgery
I bought a cosmetic damage insurance policy for an expensive car and I've just had a minor damage claim turned down, which has caused me to study the policy more closely. If you have a moment, could you have a look at clause 7 in the attached scan, and tell me just what they do insure?
MGS, Oxon
It reads to me as if this cosmetic damage policy does not cover anything that a "reasonable man" would naturally believe it covered. Even though insurance is supposed to be subject to "absolute good faith" you might be able to use Small Claims to sue whoever sold you the policy because they have effectively sold you nothing. But, of course, it might cost more to do this than you can get back.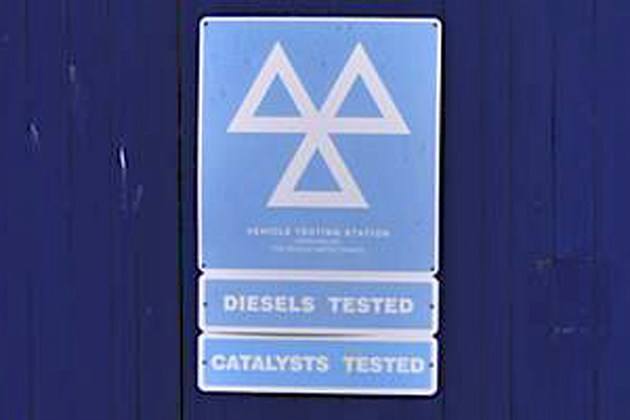 Concerned citizen
I heard some very concerning news yesterday. In Bournemouth an MoT station has a new DVSA inspector training with them and they are interpreting the new EU emission regs about to come into force later this year. The new rules apparently are so strict that, of the vehicles tested out of 13, 12 failed. They were not old bangers but 2013 to 2015 cars. If this is enforced, half the vehicles in the country are going to be crushed. This country is dumb enough to carry this through to the letter, whereby France and Germany will just ignore it. Believe me, I have seen first-hand one of our Government jobsworths enforcing a new, little-known EU rule. I intend to take this up with my MP. We are coming out of this screwball straitjacket next year anyway.
TW, via email
That doesn't entirely surprise me. On 4th May I ran this: /news/miscellaneous/2018-05/tough-new-mot-could-boost-uk-car-market-by-5/ There are going to be a lot of very upset people on the margins of motoring. Sadly, it will put many elderly people off the road (and shorten their lives by preventing them from getting out). And, on the other side of the coin, lawlessness among lower income people will increase. They won't just not bother to tax or insure their cars, they won't MoT them either. Just clone a plate from a similar car that they know is taxed, insured and MoTd. The unintended consequences of Eurocracy as applied by good old British jobsworths and rip-off MoT garages.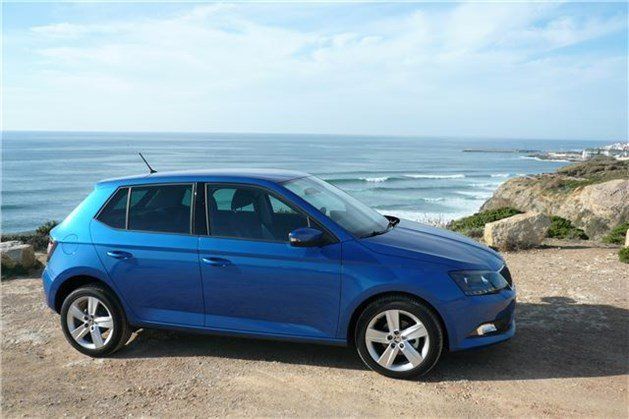 Mr Nippy?
I am considering changing my 2010 41,650 mile Skoda Fabia 1.2 Elegance for a 2016 14,600 mile Skoda Fabia 1.0 MPI SE 5dr. It will generally only be used locally by my wife for distances up to 50miles.
Would the smaller engine still be quite nippy?

DG, via email
The 60PS version is sluggish but The 75PS version is okay, tested here: /road-tests/skoda/skoda-fabia-2015-road-test/ There are also 95PS and 110PS TSI versions, tested in the Rapid Spaceback here: /road-tests/skoda/skoda-rapid-and-spaceback-2017-road-test/
Little red booster
I have a 2013 Ford C-Max 1.0 Ecoboost with under 20,000 miles on the clock. I was advised that I had coolant stains on the alternator and compressor which required further investigation. I was told that this could either reasonably cheap or expensive depending on the findings. The cost quoted to me after the investigation is £900, plus VAT because it will require 2.5 days work to be able get to the seal that needs replacing. My issue is why is the customer having to pay this excessive due to a design fault in both the engine and layout? Can I take action both against Ford and the dealer for not making it known that this problem is likely to occur. Ford has refused any help with the cost due the age of the car.
RK, via email
This is a new fault to us. The main one is failure of a union in the degas pipe that takes superheated steam from the turbo to the coolant expansion tank. If that fails it can lead to total engine failure. But if yours failed and was replaced in the past, the lack of coolant before it was replaced may have led to the problem you now have. A 2013 will have needed its degas pipe replaced. Best explained in 'Heated Discussion' above and by three photos here: /carbycar/ford/fiesta-2013/?section=good /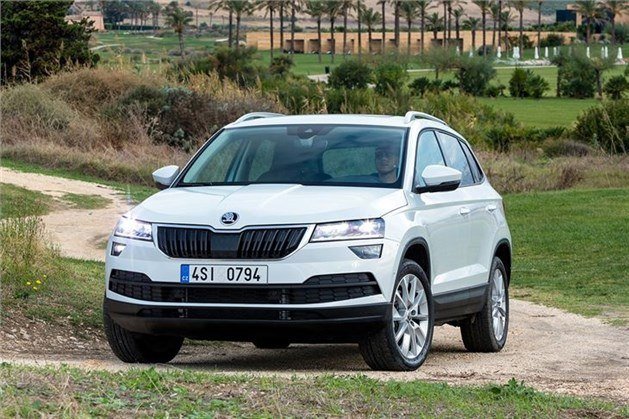 Karoqadiled
Having ordered Skoda Karoq in April for delivery in September I was somewhat surprised to hear that it was in Grimsby in early June. This information came from the dealership who contacted me to inform me that I could not have a 68 plate on it as it had to be sold before 31st August. Apparently, it would not be covered by the WLTP testing procedure. The only way round this is to re order in week 31, which is the first week of August or later. This sales ruling covers quite a few manufacturing dates. According to Skoda, the actual dates only appeared on June 14th. I find it extraordinary that this information was not known earlier. I wonder how many will decide not to buy an 18 plate and reorder after August. Will it leave a lot of unwanted cars on the forecourt?
JM, N Wales 
WLTP has caused a massive problem in Europe for everyone in the business, including us, due to insufficient test facilities and the need for many vehicles to be re-tested. Unless subject t to very limited 'derogation', a non-EU6d TEMP / WLTP car cannot be registered as new after 31st August. Some cars with older engines have seen their emissions and therefore their CO2 shoot up in WLTP tests and, of course, where a manufacturers average is more than 130g/km CO2, they get fined. So, up to you whether you accept the 18 reg or you re-order.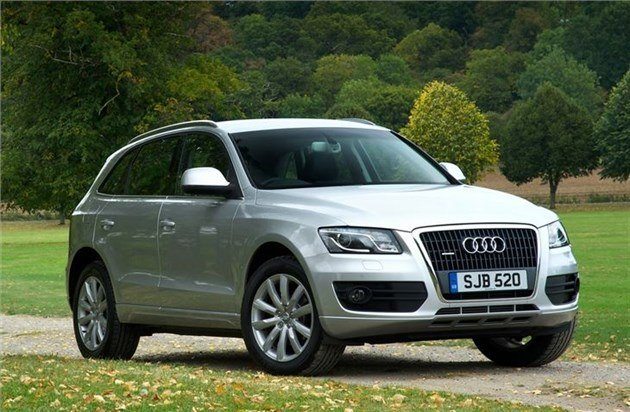 Choked
My Audi Q5 was called up to the Audi garage to have its emissions corrected in early May of last year. On 19th May the Emissions Control System light came on, resulting in a new EGR valve and engine manifold fitted at 73,150 miles. All went well until a 150 mile journey to Chesterfied last week. The return trip through Chesterfield took an hour. During this, the ECS light came on, plus the Diesel Particulate Filter and the car started to actively regenerate, with the engine management system light on. I have since then driven the car 3 times in manual mode at 3,000 revs. The first time, the ECS light went out. We then used the car normally for 2 journeys of 50 miles, with no lights on. Yesterday, we were going on an 80 mile round trip, and the ECS light came on. I went into manual mode at 3,000 revs; light stayed on. I did the same on our return; light stayed on. I put in a bottle of Forte advanced formula diesel treatment in a low tank of diesel-drove on a test journey of 14 miles at high revs; light still on. My local garage tells me that he can get the Diesel Particulate Filter professionally cleaned for about £300. I have just spent £600 on a full service and am uncertain this will cure the problem? The car has only done 10,000 miles since Audi fitted a new EGR valve. Could this be faulty again? Previously I had been very pleased with the Q5, with nothing wrong with it at all in 85,000 miles apart from Emissions. I am 79 and we had planned to use the Q5 as our last car. I am not a slow dodderer and drive as fast as the speed limits. What should I do, please?
AG, Fakenham 
Your local garage could be right. By 85,000 miles the DPF could be full of ash from the soot it has been regenerating and needs to be chemically cleaned out by the Ceramex process, but this needs to be fully documented for the MoT. Difficult to persuade Audi that this was consequential of the NOx update because it could have happened anyway.
Probably okay, but… 
Having noted your comments about the possibly troublesome dry clutch which I believe my 2013 VW Golf 1.6TDI Bluemotion DSG has, I took out an extended warranty on it for two years, and the car is now 5 years old. The car is lovely to drive and so far I've had no problems with the gearbox. I could take out a further warranty, but it seems to me that there is an increasing risk of any future problem being designated as wear and tear, which would not be covered. Are such problems more likely to occur in the early years and is it possible that my car has now ''settled in''? Should I sell the car now, or should I continue to run it without cover? One factor might be the ball park cost of repairing the most likely gearbox problems that might arise. Is it possible for you to also give me any guidance on this?  
BF, via email
The clutch pack and DMF could fail. That's £1,500 plus. The Mechatronics could fail. That's about £2,000. Or it may need a completely new transmission, which is £4,000 - £4,500. See: /carbycar/volkswagen/golf-vii-2013/?section=good /  So worth investing in a warranty that covers this.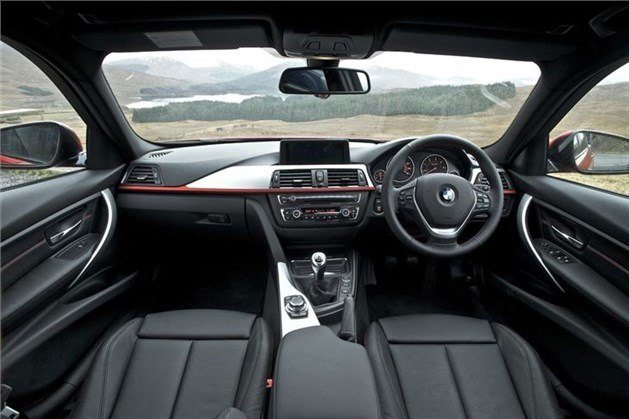 Air conditional surrender 
Two weeks ago I bought a 2-year old BMW 330D Sport. Running it since then, with a/c on, my partner and I have been affected by upper respiratory problems and feeling very unwell indeed. The car is the only 'common ground'. I have asked the dealer to disinfect the a/c, but is that enough?
FM, via email
There could be bacteria in the ventilation trunking. You can kill it yourself by opening all the windows, turning the heater to maximum heat and leaving the engine idling for 15 minutes while you stand alongside the car (to stop someone stealing it). That also evaporates off condensation in the trunking leaving the bacteria nothing to grow on. Always a good idea at the end of an air-conditioned journey to run the heater at maximum heat for a couple of minutes to evaporate off any condensation.
Gas trick influencer
As you've given such good advice to me, thought I'd pass some back. My 2009 Toyota Auris 1.6 Valvematic had an air-con issue, where the driver's side air-con blew cold, but the passenger side was warm(ish). The Toyota dealer I spoke to talked about stripping the dash out, electric servo motors and goodness knows what, with a massive repair bill. Turns out it's a common Toyota issue, caused simply by low refrigerant levels. The a/c evaporator core is on the driver's side of the vehicle, so that is why you get cold air on the driver's side. By the time the cold air makes it to the passenger's side, it has picked up a lot of heat, and you feel the difference. With low refrigerant levels, the effect is magnified. Simple job to fix with a £50 re-gas.
AF, via email
Now that is a very useful tip. I'll include it in the carbycar entry. Many thanks.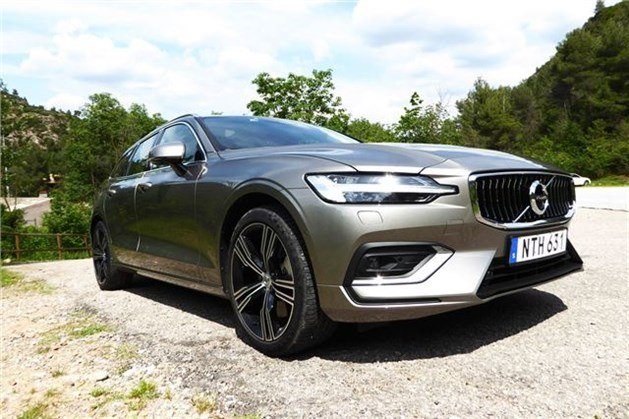 Drip freed
For the 2nd time in a month my Volvo V70 D4 is heading back to the garage to fix a major oil leak (crank case seal). With Volvo unable to find a loan car, Enterprise has leased me an S-Max and, after 48-hrs and 600 motorway miles, I'm quite smitten. It is very clear, however, that whilst the S-Max is a revelation, the Volvo seats remain some of the best and the S-Max can't beat them. I wonder if the seats in a leather spec S-Max might prove better than those in the cloth model? Finally, in your opinion, is the S-Max a genuine alternative to a Volvo estate for someone doing 30k (mostly Motorway) miles per year? 

DE, via email
An S-Max is a slightly bigger, less efficient car so, unless you need 7 seats, a Mondeo estate makes more sense. But, if you have the money, the new Volvo V60 D4 in the photo is significantly better than the old V70: /road-tests/volvo/volvo-v60-d4-2018-road-test/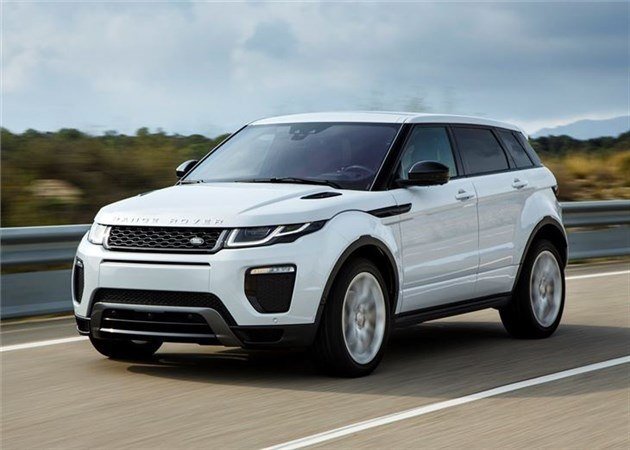 Gasket case
In May 2013, after 3 children and 43 years in teaching, I paid £30k for new Caribbean Blue Range Rover Evoque. I paid an extra £500 for 5 years servicing. This May it went in for its annual service (only 30,000 miles on the clock) and I expected to replace brake pads/discs as last year there was 60% wear. I received a phone call to say there was a leak on the transmission and there was an additional bill of £800. I was stunned, as  I have done all services with the recognised dealer and an average annual mileage of 6,000 ferrying grandchildren about. The dealership said it was unusual, but not unknown. I was just unlucky. Do I have any comeback from Range Rover, apart from not recommending this vehicle to anyone who asks? It was my retirement treat to myself and a one-off to last me 10 years until no longer on duty transporting tiny precious children. I am gutted.

MN, via email
Two previous reports of problems with the 9-speed ZF automatic transmission; none of leaks from seals. Regular servicing would not prevent a seal giving way. It's "one of those things" (see 'Drip Freed'). Sale of Goods gives an implied guarantee against major failures for 6 years, but this is not a major failure and I don't think there is any action you could take.
Click to Honest John's Motoring Agony Column 11-08-2018 Part 2
Comments
Author

Honest John
Latest