Honest John's Motoring Agony Column 14-07-2018 Part 1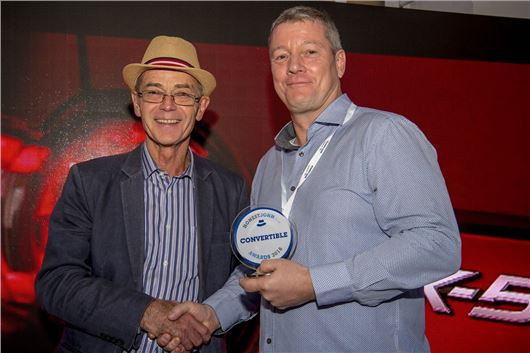 Published 13 July 2018
This week's motor-noters write about rust, specifics, smoke taking a map, while in Part 2 its supermarket scratches, horology, mileage and more.
As usual, emails to Honest John should be addressed to: letters@honestjohn.co.uk  Please try to keep them as short as possible.
Ferrous wheels
My garage informs me that sadly my 18-year old Ford KA 1.3L will fail its next MoT because of underside rust. It has very low mileage, is a great runner, and is very reliable. Is it possible to have it welded? If so, what is the likely cost? I appreciate that its market worth is minimal, and the numbers probably won't add up, but I feel I'd need to fork out £1,000+ to have any confidence in buying a reliable replacement. 
AB, via email 
It's possible to fix anything if the job is regardless of cost. But KAs have always been weak under the back and rust there. If you fix it there's a good chance of further problems with the engine and with the steering rack. Specialists in fabrication for jobs like this normally work on classic cars because modern cars tend to be scrapped rather than welded. Google <classic car bodywork specialists>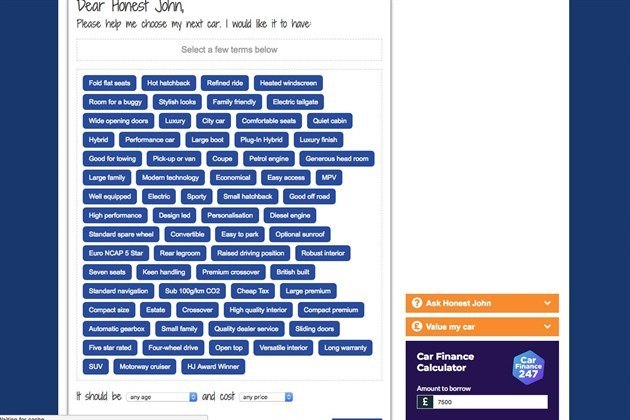 My kind of car
I have been trying to identify an SUV (possibly small) that would cover my following requirements – a recognised spare wheel, heated front seats, a 4-cyl engine petrol 1.5 litres or more, and a rear view camera, all as a standard or optional. I have been wondering whether you have any index or location system showing which SUVs would meet these criteria rather than me having to check through a mass of catalogues?
RC, via email
It isn't perfect (these things never can be) but we have this:/chooser/
Nosmo King
Why is it that diesel vehicles that were built before a DPF was part of the manufacturing process are not having the new MOT emissions test applied? Secondly, should you own a newish diesel car that is coming up for MoT and have it done within your three year warranty, if it fails, due DPF problems or there is another emission problem would this be covered by the vehicle warranty?
JM, N Wales
As always diesels remain subject to the 'smoke opacity test'. Yes, have a service and MoT combined before the car is 3 years old. Depending on the nature of the fault it may be covered by warranty. Obviously if you have been misusing a diesel, taking it on a succession of short runs from cold, problems with the emissions system will not be covered.
Perfect chips
We want to record our thanks to Andy Smith, Sales Manager of Mazda Leamington Spa, for resolving an issue with the navigation chip on our Mazda3. When it failed to update correctly, he took it home with him where he had a better Internet connection. He finally succeeded after phone calls to Germany. We are delighted with the car, and also with the service. It's what builds brand loyalty.
SS, via email
That is truly excellent service. Five stars to Andy Smith and Mazda Leamington Spa. Please be sure to commend them in: https://good-garage-guide.honestjohn.co.uk/garagereviews/addreview/ (This is something that the system does not allow us to do for you.)
Gravel voiced
Just wondering what is your view on Loose Chippings? Why are they increasingly present on road surfaces, often for many miles in one stretch? Do they actually have a purpose in preparing the road for resurfacing or are they just there as a cheap (and extremely hazardous in my opinion) form of speed reduction? I see the signs 'Loose Chippings, Max Speed 20mph' and all the 4 wheeled vehicles just ignoring them and driving at 40mph. To be honest, as I car driver I often did likewise. However, a return to biking (both cycles & motorcycles) has drastically changed my opinion. Even a light dusting of this very fine-grained gravel (almost like sand in some places) has the effect of making the road feel as slippery as ice for any 2-wheeler. Yesterday I was out on my motorcycle and encountered a mile long stretch where they hadn't just applied a light dusting; it was literally piled half an inch deep all over the road. It was worse than the gravel one often encounters on country lanes; also because it was virtually impossible to see or avoid due to its light colour and composition. This was on a moderately hilly twisty lane too, and even on the straight bits I had my heart in my mouth because I could feel the rear wheel slithering around despite my feather light use of the throttle and clutch. I didn't dare to apply the brakes. Is there any way to complain or at least highlight the risks to the authorities?
TM, via email
Because it's the cheap way to lay the road surface. Allows the traffic to pound the clippings in. Most common in the August holiday season when traffic is generally lighter.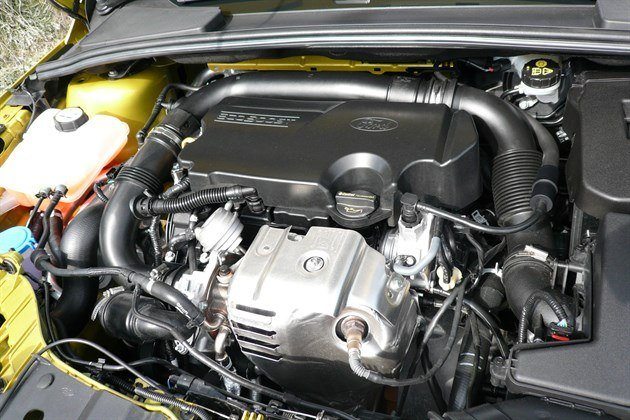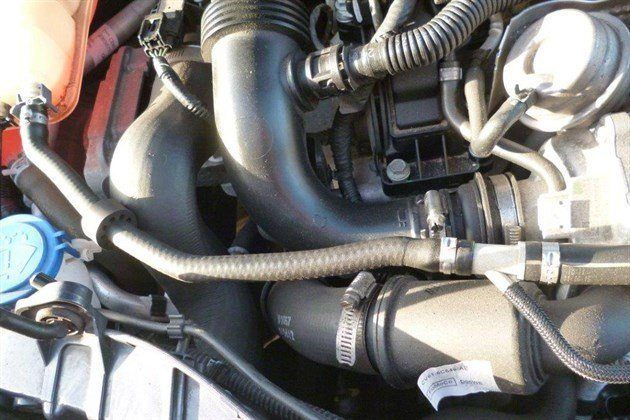 Pipe steam
I recently purchased a September 2013 Focus Ecoboost 125HP with 6-speed gearbox and 40,000 miles. I have been told by a couple of people who own the same car with slightly earlier registrations about a pipe that had a recall. The pipe runs from the main header tank to the turbo area. It was made of plastic and was prone to splitting. Ford were said to replace the pipe free of charge with a more durable one. I was wondering if my car would have had the pipe changed by the previous owner on the recall or whether the year of the car will have had the correct pipe fitted when built. Is there any way I can tell by looking? Also, what is roughly the correct mpg for the car because I have heard so many different rumours (high 50's low 40's)? Thanks for your help.
PN, via email
It's covered here, with photos of the degas pipe both before and after it has been modified: /carbycar/ford/focus-2011/?section=good / So if the degas pipe on your Focus engine looks like the first picture above it needs replacing. If it looks like the second picture, it has been. MPG depends on how the car is driven, but the averages are here: /realmpg/ford/focus-2011 /
Not best leased
We lease a Hyundai Santa Fe, which is only 11 months old and has done 14,000 miles. The clutch has gone after coincidentally a leak near the clutch damper was discovered. Hyundai says we have ruined the clutch by our driving style and have to pay £1,300 to fix it (even worse, the first Hyundai garage wanted to charge £3,400). We have never had this problem with our driving and we are in our forties. We feel powerless as whatever the Hyundai garage and Hyundai customer services say we have to agree to. Is there anything can be done?
RM, Tonbridge, Kent 
If you can prove that there was a leak from the clutch slave cylinder onto the clutch then you have a case. Use http://www.scotiavehicleinspection.com/ but, of course, that will cost you the inspection fee. Otherwise, it could be down to the way the car has been driven. I'm a little surprised because KIA warrants clutches for 2 years and I thought Hyundai did too. Most car companies only warrant them for 6 months because of the potential for a driver to destroy them.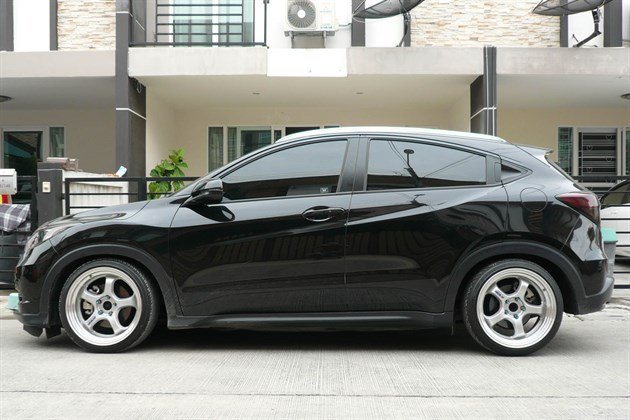 HR department
You mentioned that you had a Honda HR-V. We've had our 2.2D Civic for 14 years and at 152,000 is getting a bit scruffy (car par dings, and used as a skip), although still uses no oil between services. My wife doesn't want to change the Civic. We live in central Edinburgh and only use it for long journeys or to the dump. The HR-V never seems to get rave reviews. What are your pluses and minuses?
AB, via email
All you need to know, and the HJUK small crossover of the year: /carbycar/honda/hr-v-2015/ Original road test: /road-tests/honda/honda-hr-v-2015-range-road-test/ My own long-term test: /our-cars/honda-hr-v/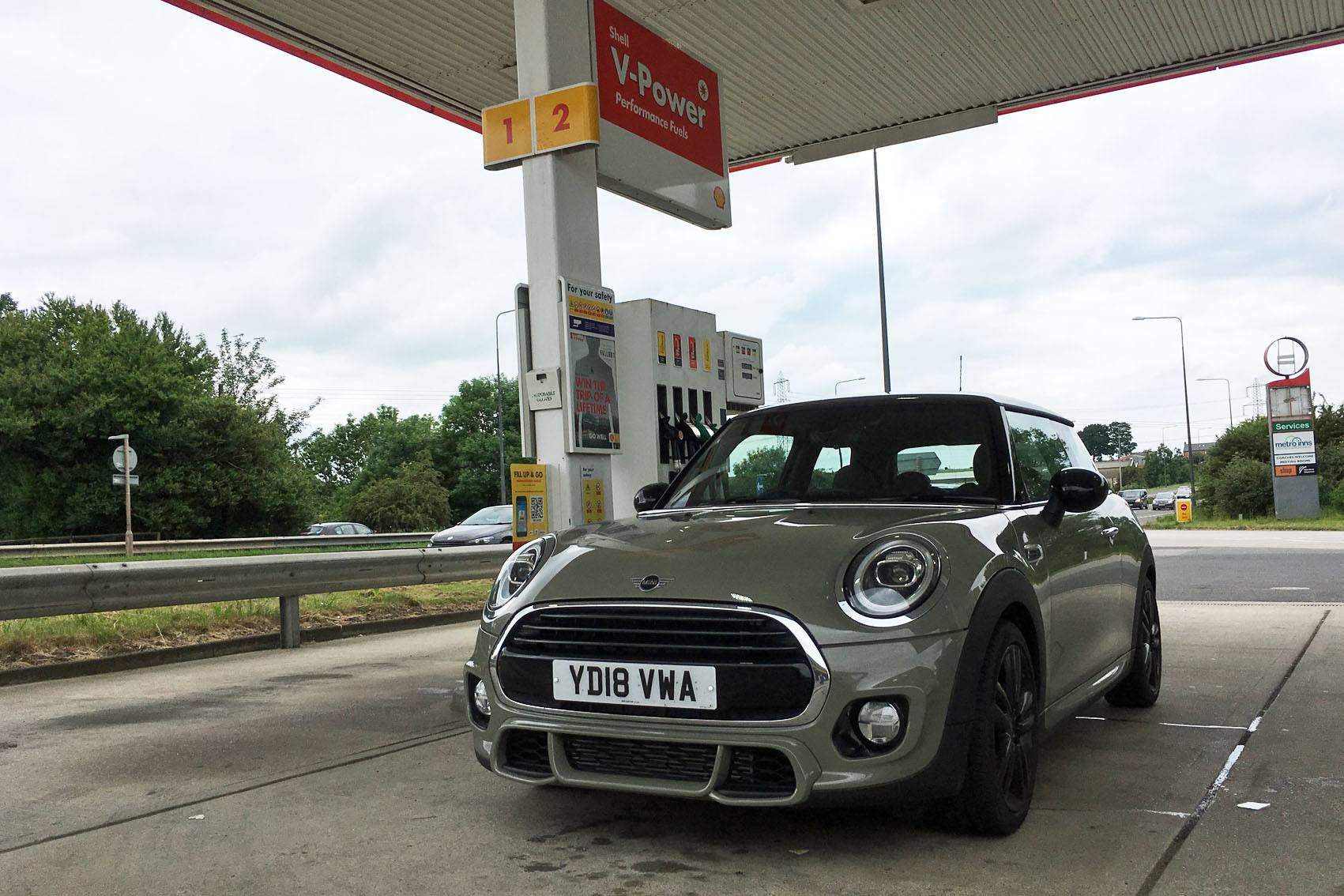 Superman   
I have always followed your advice to use higher-grade fuel in our cars (in my case, Shell V-Power) but over the last five days, within my local area, the price per litre has varied by 14.1p between three garages. Why is the price for V-Power not displayed alongside those for diesel and normal unleaded at the forecourt entrances? The price is only shown when the pump is activated. Rather than pay considerably more for the higher-grade fuel, would I get similar benefits by using ordinary unleaded with the addition of, say, Redex?
DR, via email
Fuel stations are franchises. The owners can charge what they like. Up to you to shun the rip-offs. I don't recommend 95RON petrol plus Redex. I only recommend Super and sticking to the same brand of branded Super.
"Just 17; you know what I mean."
I bought a car for my daughter to learn to drive in. Currently, I am the registered owner of the vehicle (as my daughter was under 17 at the time of purchase) and it is insured in my name under an (Admiral) multi-car policy with her designated as the primary driver. Once she (hopefully) passes her driving test, what would be the best method to insure the vehicle?  I'm not sure whether keeping the policy in my name with my daughter as the primary drive is considered "fronting". 

IB, via email
The cheapest way will be to continue as you are with her the designated primary driver, but the premium will rise because she is a greater insurance risk after passing her test. You can mitigate this by opting for 'black box' telematics in the car so the insurer can monitor the driving of anyone driving it and will review the premium based on this.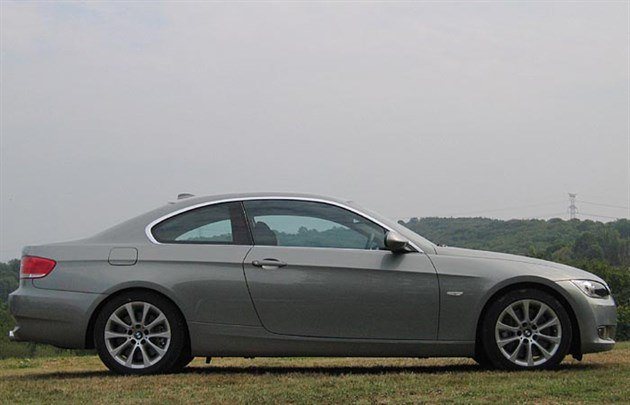 No recollection
I have a 2007/57 BMW 330i Coupe that now has a private number plate. Will I still be informed of the impending recall by BMW?

SH, via email
There was a recall last year for 3-Series for this fault built 2009 to 2011 and the VINs are on the DVSA website: https://www.dft.gov.uk/vosa/apps/recalls/searches/search.asp?whichpage=1&pagesize=10&resultString=(BMW%203%20SERIES)%20%20for%20the%20date%20range%2001/Jan/2015%20to%2001/May/2018&tx= / (If this link doesn't work. email me back with the car's VIN and I will check for you.) The further recall for 2007-2009 3-Series prompted by 'Watchdog' is not on the DVSA site (at time of writing) so you would have to phone the helpline number: 0800 083 4397.
Retyrement hitch
Further to your correspondent EL concerning lower fuel economy after changing to Cross Climate tyres, I too have experienced a similar drop in consumption on my Volvo XC70 from 41mpg to 35mpg after two tanks of BP Ultimate diesel during similar driving conditions.
I was beginning to suspect contaminated diesel, but could the tyre change have been the reason?
DC, via email
Very strange because my HR-V gave a consistent 59mpg on Cross Climates, same as it gave on the tyres it originally came on. Maybe your pressures aren't right. They might be too high.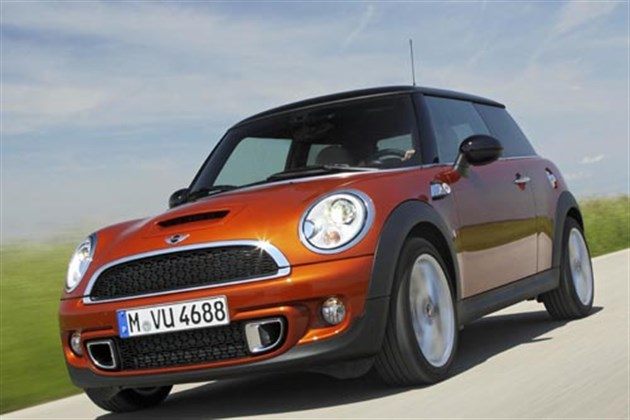 MINI mum requirements
My wife has a MINI Cooper auto, bought new in 2010. We shipped it to Australia when we emigrated in 2011. It has been serviced each year at a BMW-MINI dealer here in Melbourne. It has now done 110,000km, and has been reliable. How long should she keep it? Should she run it into the ground, as, being a personal import, it is less valuable than a BMW Australia-supplied MINI; or, should she sell it soon before a major issue occurs? If she sells it, should she buy another MINI? She has been very pleased with it, and loves the way it drives. She just wants a bit more space. The obvious answer is either a 5-door hatch or Clubman version of the MINI. But should she look elsewhere? The replacement has to be an automatic, as she can't drive a manual, and must drive like her existing MINI. She had thought of an A-Class or an A1 or A3. I think I read on your website that BMW is changing from torque convertor autos to dual-clutch systems in the latest MINI. Is that so? Are they going to be as reliable and user-friendly as the torque convertor in her Cooper? Or is it another potential VAG DSG-saga waiting to blow? 
JD, Australia 
Your MINI is doing very well. You can pick up the problem areas here: /carbycar/mini/cooper-and-s-r56-2007/?section=good /  I can't tell you how long it will continue to run. Any new MINI ordered now, apart from 2.0 litre diesels and All4s will come with a 7-speed DCT. All4s still get the 8-speed ZF torque converter auto. No idea how well the DCT will last. It's too new. You could consider a Mazda CX-3 2.0 Skyactiv with its excellent 6-speed torque converter auto and sensational looks.
Under suspension
I fell on a cross-country skiing holiday in February. A minor fall, I felt ill afterwards and after much persuasion, had a brain CT scan. Turns out I bled into a cyst in my brain, which has pressed on my visual cortex. I have a marginal visual field defect, I don't notice, but it seems I will lose my licence, at least temporarily. I'm still waiting for the DVLA to make up its mind. I got a great deal on one of the last Skoda Yetis last July. A Laurent & Klement 1.4TSI, with panoramic roof and leather seats. The garage took a lot off the price, plus a £500 fuel card and a 0% PCP contract. I'm the only driver, or I should say, you wouldn't want to be anywhere near my wife if she was driving. This is going to cost me, I know, but should I approach the dealer to return the car, who was very helpful, or VW Finance, with whom I have the contract. Presumably, the longer I wait the more it will cost me. I am sure my vision will improve as pressure on my visual cortex reduces, but when and whether it resolves completely, there is no way to say. Any advice how to approach this? I was disappointed with the Yeti's fuel consumption of about 36-37mpg. Recently, at about 8,500 miles, this has shot up. One regular run I do was giving me 37 every week; now it is 44 or 45, why? Same fuel, same route, same driving style, same everything. I realise a car runs in from new, but that much difference?
DW, Wantage
You will have to approach both dealer and finance house. Happily the Yeti 1.4TSI 150 is now the best, most saleable Yeti, especially now that some Yeti owners are finding the Karoq a leap too far. So you should be able to come out of this reasonably well. Best wishes for speedy and full recovery. The better fuel economy is probably due to the warmer ambient temperatures. Even my Koleos 2.0DCI is doing about 3mpg more.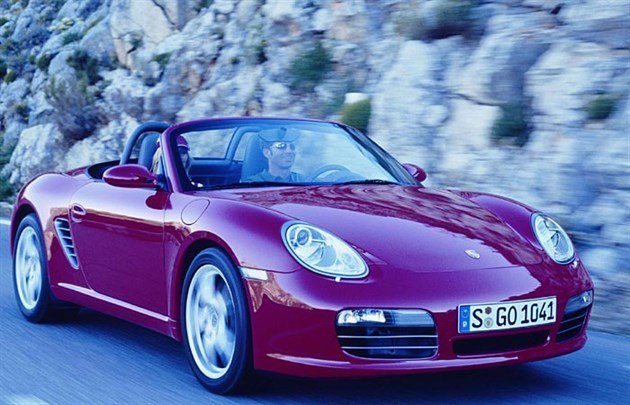 Sticking point
Just under six months ago I purchased a 2005 Porsche Boxster S from a specialist 250 miles away and was assured of a six months warranty. The deal went through well and the seller made the whole experience easy and pleasurable, even to the extent of taking it to a local Porsche dealer for a check up prior to sale. After five months I took it to my local specialists for a service (Porsche say every two years but I wanted at least an oil change after 12 months) and they confirmed that the car was indeed good but that both front radiator fans had stuck and needed replacing, according to them, possibly as a result of me only doing 1,800 miles in five months. The selling dealer believes my lack of use has caused this and is refusing to meet the cost of replacement even after I offered to meet the labour cost myself, as he believes I have contributed to the problem by not using it. Obviously I couldn't drive the car 250 miles to the sellers with this fault. Am I being unrealistic in expecting that a six-month warranty should cover this?
RM, via email
Normally, the supplier is liable for any fault that could have been present or developing on date of sale for 6 months from date of sale. But in this case he is probably right. Your lack of use of the car probably did lead to the failure of the electric radiator fans. That said, a Small Claims judge might disagree with him and rule in your favour because the dealer cannot prove that your lack of use caused the problem.
Exposed
I run a 2003 Mercedes 220 CDI Estate that is in great condition and one of the best cars I have ever owned. A problem is with the tonneau over the boot area. It suddenly won't re-roll up as it's supposed to. My local Mercedes dealer cannot fix it. A new one will cost £650: almost half of what the car is probably worth? Where can I get it fixed locally? I am 77 and don't want to drive a lot of miles to get it repaired. I am sure that Honest John will know of somewhere it can be fixed.
DC, Swindon
Go to http://www.yell.com and look up local <car upholsterers and trimmers> That's the best answer.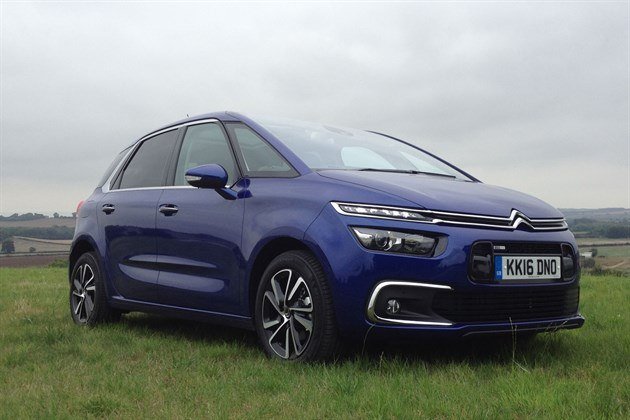 Max headroom
I need to be able to give lifts to up to 3 80+ year olds who find the normal seat position in a car too low to get in and out. Ideally the seat should be dining chair height (16-18 inches) above road level so they can sit down while standing on the road. The floor of the car should not be higher than average for those who do need to put a foot in first. Four doors are needed - ideally all wide enough for them to sit while still standing on the road. Not more than £20k (new or up to three years old). Having always had soft-top convertibles, my wish list would include a sunshine roof, though I realise this is unlikely.
I should appreciate your suggestions.
MG, Tywyn
Basically, you need an MPV, such as what used to be called a Citroen C4 Picasso but is now called a Citroen C4 Space Tourer. The floors of MPVs are the same height as normal cars, but the roofs are a lot higher. This is not the case with SUVs where both the floors and roofs are higher so there is not necessarily more headroom.
Automatic change 
I have a 2015/65 Audi S3 quattro (6-speed), which has done 23k miles. I would like to change it for a similar car (7-speed s-tronic), which has covered 4k miles and have been offered a good p/x deal. My wife would prefer to keep it and change it at 5 years when it will have done 45k miles. I would like to know whether I am likely to experience any of the problems at these mileages and if so, which option is best. I would of course extend the warranty if retaining my
PH, via email
If you mean you are changing to a new S3, then that will have either the DQ381 or DQ500 7-speed wet clutch s-tronic which are the best transverse DSGs. It will not have the troublesome, low torque DQ200 7-speed dry clutch DSG. However, if your present S3 is a 6-speed s-tronic then the transmission needs a fluid and filter change within the next year.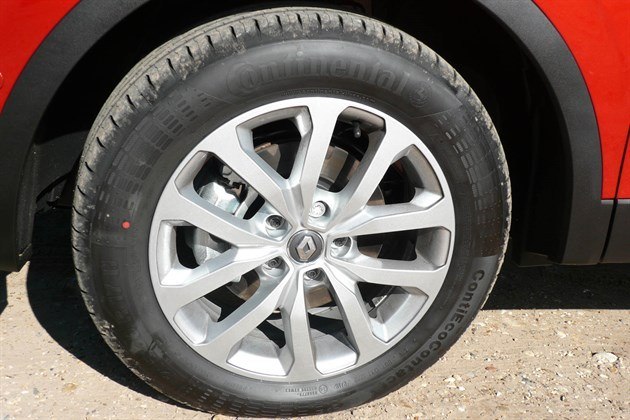 Tyre warnings
My 2-year-old Renault Kadjar has just over 14,000 miles. I was told at a recent service that there were only 2,000 miles left in the 2 front tyres. The car is fitted with Continental 225/45R 19 W tyres. Can you recommend a tyre that will give a better mileage?
AN, via email 
Your problem is the 45 profile tyres. Switch to 17-inch wheels with 215/60 R17 tyres and you'll get more than 20k out of your tyres. I did in a Renault Kadjar and returned it with 5,000 – 10,000 miles left on its 60 profile tyres.
Disco Scorp
I have done 32,000miles in my 2-year old LandRover Discovery Sport on Pirelli Scorpion 235/60 R18 tyres. Sooner or later they will need replacing. What would you recommend?
AS, via email
More of the same. LandRover engineers favour them. Stick with Pirelli Scorpions. Consider Scorpion Verde all-season.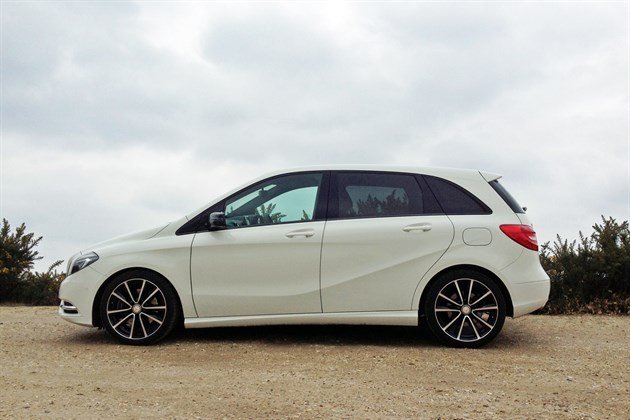 No change there, then
I recently purchased a 2014 Mercedes B180d automatic, with 18,000 miles, from a Mercedes dealer. The car sometimes hardly moves from standstill and it is very sluggish, but other times pulls away okay. Also the gearchanges sometimes run smoothly, but at other times rev up to 3,000rpm before changing gear. I have bought this problem to Mercedes attention, but, after test-driving the car, they say that they can't find any fault with it. Have you come across this problem before? If there is a fault with the car, I want to get it fixed while it is still under the one year used car warranty.
YM, via email 
This has quite a big twin-wet-clutch transmission capable of high torque input. But there have been some problems. See: /carbycar/mercedes-benz/b-class-2012/?section=good /
Creamola foam
My wife's 2010 Renault Clio 1.6 petrol automatic with 48,000 miles, has foaming and mayonnaise-like froth in the water tank and under the water filler cap. Our local independent says he will flush the cooling system and fill with fresh anti-freeze. But he also says that the auto gearbox oil cooler is a likely suspect and will change that at the same time. That sounds a reasonable suggestion. What do you think? Are there any other reasons, and what approximately should that job cost?
KB, via email
Older Renault torque converter automatics had transmission fluid heat exchangers built into their engine coolant radiators. (Mercedes-Benz used this system too.) If they fracture and engine coolant gets into the transmission fluid then the transmission will not last long. If the transmission has a dipstick it should be possible to check for this. The first flush should not cost very much. About £100. But if the car needs a new radiator and transmission heat exchanged the cost will escalate into a lot more, possibly £300 - £400. And if the transmission is damaged, the cost will be far greater. The emulsified oil could also be because the engine coolant waterpump has failed or the cylinder head gasket has failed. Or it might be simply because you only drive the car short distances and do not evaporate off condensation inside the engine.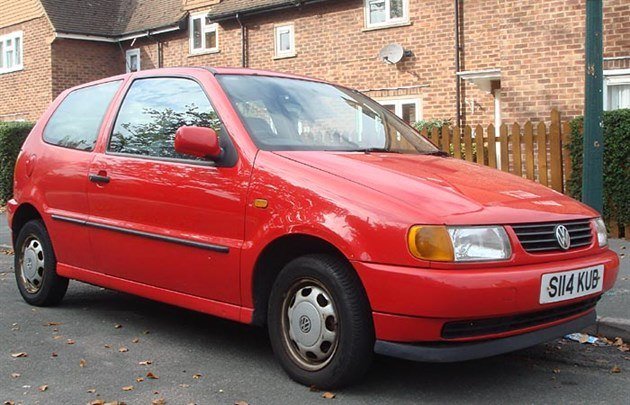 Opening for someone
My wife bought her Polo 1.4 CL Open Air sunroof, alloys, etc new in 1999. It now has 28k genuine miles, a brand new MoT and scarcely any rust for its years. It runs like a clock. What's the best way to get rid of it. My wife has passed away and it seems a shame to scrap it.
JL, via email
Very sorry for your loss. It might sell to a member of the VW club as a 'niche' model: http://volkswagenownersclub.com/vw/
Click to Honest John's Motoring Agony Column 14-07-2018 Part 2
Comments
Author

Honest John
Latest