Honest John's Motoring Agony Column 19-05-2018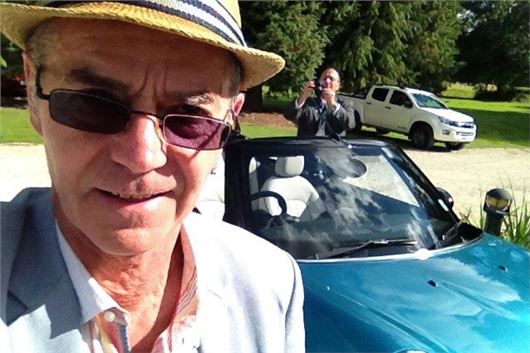 Published 18 May 2018
This weekend's crankshaftings concern greasy poles, slip-shod work, signal failures, blowouts and in Part 2 body rot and misconceptions.
As usual, emails to Honest John should be addressed to: letters@honestjohn.co.uk  Please try to keep them as short as possible.
Mine shaft
I recently had an output shaft failure in my LandRover 110 Defender 2.2 D Utility DPF XS Man/od. It was first registered 31/07/12 and had only done 23,000 miles. It is extremely poor to have this type of failure with such a low mileage. After reading various forums, it seems to be a common fault. There appears to be an issue with lack of greasing and splines becoming worn. My Defender has already been recalled for oil pump failure. As this is a well-documented problem, is there any chance of success if I raise the issue with LandRover?
JR, via email
Worth giving it a try. But this is a maintenance issue and our experience of LandRover Defender owners is that they expect this sort of thing and regard their LandRovers as a continuing project, a bit like a Meccano Set, so they just fix them as they go along. The technology of the drivetrain dates back to 1946, after all.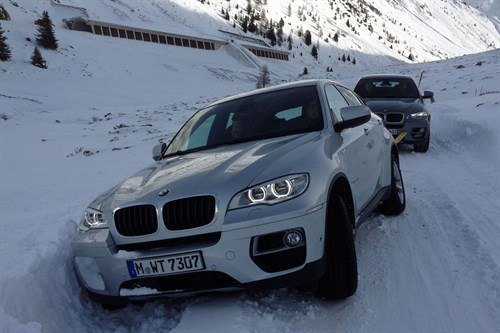 Slipscream
Recently, during the heavy snow, a neighbour was saying some automatic vehicles he knew of were struggling. I noticed the cars he was referring to were hybrids. Are automatics any more problematic in snow than manual cars? And how do hybrids (and for that matter electric cars) compare with petrol/diesel engine vehicles in the snow?
AB, via email
Yes, a driver has less control over an automatic than a manual. The added problem with a hybrid is regenerative braking that can cause it to lose traction while descending a hill in snow. Winter tyres or all weather tyres are the solution for this, but a driver will always have more direct control over a manual (with the traction control turned off) then he will over an automatic. The best two-wheel drive car in snow ever was the original SAAB 93 that had a lever allowing the driver to disengage drive so it freewheeled on the over-run.
Fob-blanked
I purchased my Honda CR-V EX 1.6iDTEC 160 4WD from a franchised Honda dealer at the beginning of June 2016 when it was approximately 11 months since being first registered. It has been their demonstrator. One of the key fobs needed its battery replaced about 4 months ago. I was told it was my fault because I kept the fob in my handbag. Two days ago, both fobs had battery failures. Again, I was told it was my fault. I find this hard to believe as men also keep their fobs in pockets, often accompanied by loose change. The same dealer also advised me twice that a service was not necessary 12 months after the previous service because the car had not covered 12,500 miles. This is contrary to what the manual advises. Is he telling the truth or spinning tale thinking he can 'baffle a woman'?
NP, Penrhyndeudraeth
Every car needs an oil service at least every 10,000 miles or every year, whichever comes first, and whatever any manufacturer service schedule may tell you. Remote operating car keys and fobs should always be kept separate from other keys. Nothing else on the same keyring. I keep them in a separate trouser pocket from house keys and money to prevent any kind of interference or damage to them. Could be yours have been damaged by the loose change. No one else has complained of this.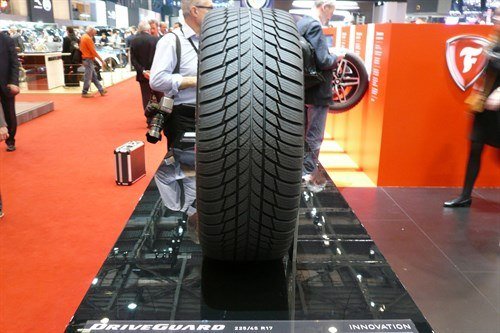 Alien invasion
There are many foreign bodies on the roads nowadays causing tyre punctures. Which make do you reckon the most effective in the regard of self-repairs, and the pros and cons?
LL, via email
Continental does 'Conti-Seal' self-sealing tyres with stuff inside that seals minor punctures and seems to work well. Ford fits them to some models. Not the same as runflats that run without air due to the way they are constructed. Did a lot of testing of Bridgestone runflats with new 'nano' technology that made the runflats ride better but gave less control after the air was expelled. For this reason BMW did not specify then as OEM. Bridgestone now has a new range of runflats called 'Drivesafe', renamed so people are not put off by the reputation of runflats for a hard ride. The main reason for the hard ride is that on cars like BMWs the runflats are often low profile giving no cushion for tyre between the rims and the road. The huge benefit remains of not having to stop after a puncture. Very easy to get killed changing a tyre on the hard shoulder of a motorway. I very nearly was.
Avoidance tactic 
We currently own a 2005 Skoda Octavia 1.6 FSI automatic estate and are looking to replace it with something similar. Our main requirements are for it to be a similar size, automatic, around 3-5 years old and in the mid price range. The obvious answer would be another Octavia but, given the problems readers highlight with the DSG gearbox, that seems less than ideal. We have identified the Vauxhall Astra and the Honda Civic as having potential, but would be keen to have your recommendations, and thoughts.

SH, via email
The previous model Honda Civic 1.8iVTEC petrol automatic has an excellent, very reliable 5-speed torque converter automatic transmission. We have it in our Thai market Jazz 1.5iVTEC, which has now done 141,000 kilometres and the fluid is still transparent pink. The Astra has a 6-speed torque converter automatic. Haven't driven it, but probably okay. Few complaints.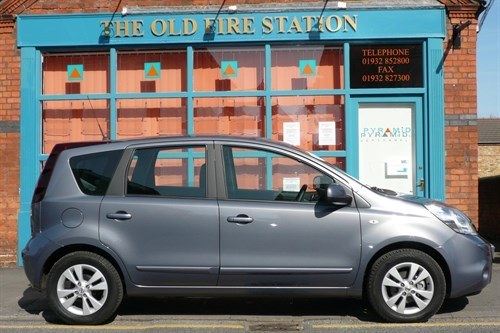 Has been Noted
I have had a Nissan Note for ten years and have been very pleased with it. I now wish to replace it, but as it has been discontinued I am struggling to find an alternative. The main reason I like it is that it is little higher off the ground than some smallish cars and as I have artificial hips and cannot bend very well is easier to get into. It is four door but, despite this, the driver's door is quite wide and even with the seat well forward is easier to get into than many similar cars. I do not want an SUV as these are too high. Could you suggest some similar makes/models in the same price range that might be suitable.
NE, via email
The best alternative (far better than a Note) is a Honda Jazz. But a little higher, a KIA Venga or a Hyundai ix20.
Rent-a-dent
Recently my car was scraped when a hired vehicle attempted to park next to me. Although I was not present at the time, a note had been attached to my car accepting liability. I subsequently held several discussions with the driver of the hired vehicle, who passed on my message to the hire company concerned. I also held two discussions with the hire company and then summarised the situation in an email to them requesting repair of my damaged rear fender. Essentially, nothing has happened and, although this was a trivial accident, I thought you would be interested because if this situation were to be reversed, hire companies have been known to charge exorbitant sums for minor damage to their vehicles. I will be interested in your reply as to a suitable way forward even though I am an 80-year old pensioner who doesn't want such hassle at my age.
PM, via email
Probably an administrative oversight. Notify the rental company in writing that if they do not immediately agree to meet the full cost of repairing the admitted damage you will have the car repaired and will use Small Claims to sue Zenith for the full cost plus the court fees. Give them 10 days to respond. Send it by post office special delivery, keep a copy and staple the certificate of posting to the copy so it becomes a matter of record for the court. See: https://www.gov.uk/make-court-claim-for-money /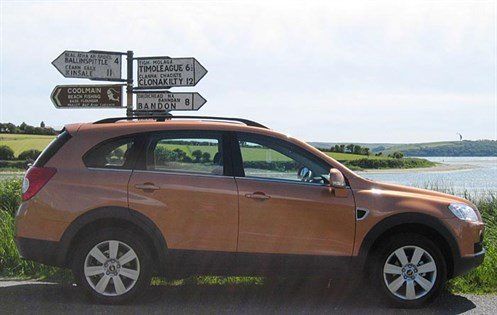 Antara exploration
I would greatly appreciate your opinion of the Vauxhall Antara S 4x4. I have been offered a 2007 2.0 CDTI with new MoT and 73,000 miles in good condition. Price is: £3,500.
CM, via email
The price is fair enough. The Chevrolet Captiva is exactly the same thing with different badges: /road-tests/chevrolet/chevrolet-captiva-2007-road-test/  Problems: /carbycar/vauxhall/antara-2007/
Honed comforts
Please could you suggest a short-list of really comfortable and reliable five-seat petrol estates or MPVs for under £10,000? A good ride is our major consideration; something that can't be determined from specifications or a normal test drive. We now do well under 8,000 miles a year, with many more short (under 5 miles) journeys than long, even though the majority of the miles are on 100+ mile trips, so fuel economy isn't really a consideration. We'd want something that, when new, had a 5-year, 100,000 mile, warranty and (at least the option of) high-profile 65 section tyres. Electric parking brakes are a complete anathema, the ultimate indication of a marque where daft marketing ideas have been allowed to reign supreme. Our benchmark in most respects is the Citroen Xantia estate with the standard hydro-pneumatic suspension. If the more basic C5s had the hydro-pneumatic suspension and been built in France, we'd certainly be considering one.
GA, Gloucestershire
The two main contributors to comfort are air suspension and 60 profile tyres. So a Mercedes E-Class or BMW 5-Series estate/touring all of which have rear air suspension should do the trick as long as it is on 16-inch wheels with 60 profile tyres to absorb the initial road shocks. You could also go for a Mercedes C-Class estate on air suspension. Citroen is moving back to softer suspension and 'advanced comfort' damping in its C4 and C5 Aircross, but this is compromised by 50 profile tyres when traversing potholes.
Supered up
Having read your many recommendations to use 'Super' fuel, I started a few years ago to use Shell V-Power diesel. As result, my fuel economy improved to almost compensate for the extra cost, but what has surprised me most is that, although my car is 8 years old and EU4, the last 3 MoTs by different test stations have registered emissions too low to measure. Is 'Supermarket' fuel the problem?

RW, via email
Yes. I had the same experience in the early days of unleaded. The horrible 95Ron stuff foisted upon us forced us to retard the timing of our cars so that they would run on it, and they ran badly. Then Texaco came up with 98Ron Super 'Cleansystem 3', so I filled up with it, had my timing advanced back to where it was before and, after 6 months, testing prior to the MoT showed incredibly low emissions. That's why I've always been an advocate of Super, right from the start. Never had any fuel system problems with more than 1,000 vehicles, petrol and diesel, in more than 25 years.
Half measures 
I made a stupid error using an unfamiliar petrol station and put around half a fill of petrol into my diesel Discovery Sport 2.2. This was dealt with by my Land Rover Dealer at a cost of £5,869. I did question why the misfuel protection system to failed to safeguard against this happening and I was told that it isn't fool proof and can be bypassed by pushing the nozzle in firmly. I realize that it is more difficult to put diesel into petrol due to nozzle size, but the tool provided for the filler tube would seem of little benefit? Does the fee charged seem reasonable? They explained that everything except the fuel tank had to be replaced.
DC, via email
I did this once, but got away with it. Ever since, I double and treble check that I'm filling with superdiesel and not petrol. My regular car has no misfuel prevention device. I find the cost of rectification of your Discovery Sport exorbitant, but if the car had been driven on the 50/50 petrol diesel mix then it could have carved up the high pressure diesel injection pump that that would have accounted for about half of what you had to pay. If shards of metal from the pump reached the injectors, that would account for more of it.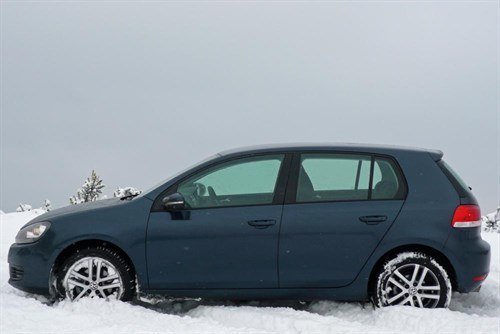 The claim game
I have a VW Golf Match 2.0TDI DSG 5 door, first 17-3-2011. I bought it new and mileage is low at 26,873 as I am retired. Having read an article in the Daily Telegraph by Katie Morley: 'lawyers say VW drivers fear for lives' as diesel cars fail at 70 mph, made me recall when this happened to me. I have tried to read up articles and have found how there are many claims against VW regarding this entire 'mess'. My VW Golf TDI DSG was recalled in October 2016 and I took it to my local VW garage where they did what they were told was necessary. But, by about July 2017, I found warning lights appearing and then this frightening loss of power when driving at 70mph. After various suggestions from friends, I contacted the local VW garage again, who didn't appear pleased to hear from me. Finally, in August 2017 they replaced the EGR valve after getting permission from VW head office and keeping me waiting days. I have tried to look up the issue on Google, but am totally confused regarding who to approach to register my claim. It seems a bit like all the lawyers jumping in with PPI again and how can you know who to trust? Some say be careful, as some firms just sign you up and sell your details on to others. I don't like when they say "no win no fee", as I have read how they just take most of what you get if the claim goes through. This car cost me quite a lot, although I got it on your advice through 'Drive the Deal', and I would normally not change my car after just 7 years. I don't want to join any dubious bandwagon of claimants encouraged by companies who will probably gain more than the claimants. I hope you can offer me some further advice.
ET, via email
I don't think you have any grounds for a claim because VAG has pledged to fix any problems that might result from consequences of the NOx emissions fix and that will be VAG's defence if any of these class action claims ever find their way to the High Court. Whatever I may think of VAG for pulling this cheap stunt in the first place is irrelevant. I am not going to advise you to get involved. It's entirely up to you to ignore me entirely, but that is your decision.
Four by flaw
Just a word of warning to all 4x4 VAG/Skoda owners. The Haldex clutch that engages drive to the rear wheels doesn't seem to feature in the service schedule (presumably because it isn't made by VAG). Unfortunately, it needs regular fluid and cartridge filter (that VAG doesn't think exists) or the pump that powers the clutch will burn out. What happens is that the filter clogs with worn clutch debris and the pump burns out, unable to circulate the fluid. This has happened recently to my 2015 Octavia Scout with 40k on the clock. It provides a fault code for a diagnostic tool, but no dashboard warning light.
PG, via email
Sorry, I wasn't aware that this wasn't on the service schedule. I regularly advise readers that this is a service item. I'm actually shocked that, in order to pretend that service costs are lower, the manufacturer misses out essential service items. It's rather like diesels not having a warning light to tell the driver the DPF is actively regenerating so he should not shut the engine off until this is completed. Highly inconvenient and would put a lot of people off diesels. But absolutely essential in many diesel vehicles if fuel contamination and a rising sump level from the post injected diesel is to be avoided.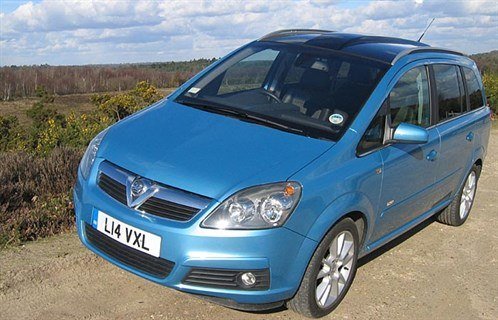 Lightening up time
After a mere 12 years, I've just had to change my first Zafira headlight bulb. It took a bit of doing and small hands would have been helpful. 55watts, which I'm assuming is with full beam. So when I'm driving, I have two front lights. Now compare that with a car that has two front fog lights lit (they may be called cornering lights?). Two sides of white LED daytime running lights. And finally, two main headlights: Xenon, LED or whatever. However you look at it, the modern car will be brighter. I have no problem driving at night and feel my two halogen headlights are fine. Some modern cars have got the combination of lights just right and should be commended. Others are a complete unregulated mess. Twice now I've been SUV'd from behind with something that had some kind of headlight adjusting system. It looked like the car following me was hitting road humps. Finally, when the original FIAT Punto moved the brake lights into a higher position, it was a real safety feature. Look at what has happened to the position of brake lights on the new KIA Sportage. They are very low. Let's have a serious look at these issues and maybe add concerns about light position to some of your reviews, please.
MM, Barnsley
Incorrect headlight bulbs will be an MoT fail from 20th May. I hope that the compulsory HID self-height adjusting systems will also be subject to the test because, as you have seen, these either over-react or break, leaving a binding HID light shining into your face or your mirrors.
Black-adder
Does using ordinary diesel plus Millers Diesel Power Eco Max or the Archoil product or Cataclean have the same benefit to an engine as using premium diesel?
RTS, Lincs 
Yes and no. It should have a similar effect, but you could overdose it and if anything ever goes wrong with the car it will be regarded by the car manufacturer as an alien additive for warranty purposes. Best to stick to Super and to stick to the same brand of super so you always feed your car with the same additive package.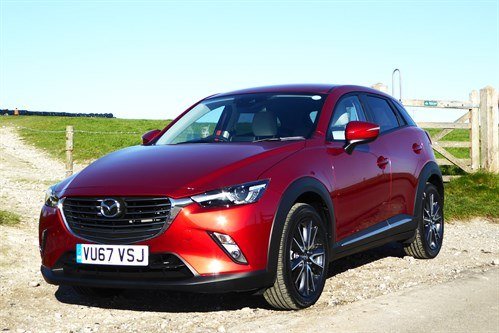 Time to cross over
As my pals are increasingly having difficulty getting into the back of my beloved two-door Audi A5 Cabriolet (2012 S-line 1.8TFSI manual with 66k miles) and I cross the Pennines every week in winter and summer to see my grandchildren, it's time to swap for the inevitable jelly-mould SUV. I need an opening sunroof, a petrol engine and some reasonable driving pleasure. My thoughts are to sell the Audi privately and buy a 2-year old replacement for the same money.
I'm thinking Mazda CX-3, KIA Sportage or Peugeot 2008. Is this a practicality? And, if so, which of these is the best bet? Are there any others I should consider?
MHG, Poynton, Cheshire
The CX-3 2.0 150PS 4x4 is like an MX5 with back doors and 4 seats. By far the sportiest. The KIA Sportage GT 1.6TGDI 4x4 is a surprisingly good drive. The 2008 1.2 Puretech 130 6-speed manual with Grip Control will probably be best in the snow. Another for the list is a Suzuki Vitara S 1.4T Boosterjet 4x4. And a MINI Countryman All4 is spacious inside and very easy to get in and out of.
Panda Moanium 
My wife has had a FIAT Panda from new with only 2,000 miles and in showroom condition. We took it in to the local FIAT dealer this week for its service and first MoT. On arriving to collect the car, we found conspicuous damage to the front wing. We immediately went to the collection desk, only to be told that that it had been identified on the Report Form prior to the relevant work being undertaken. We know this to be untrue as, in anticipation of the MoT, we had valeted the car both inside and out before leaving home. We refused to accept the vehicle in that condition and left before making our own way home. As neither of us have ever experienced anything like this before, having both driven for over 50 years, we are at a loss as to what to do next, and would find some guidance from you most helpful.
GW, via email
As long as you are absolutely sure of this, write to the dealer principal of the dealership concerned that if the dealership does not rectify the damage to your entire satisfaction, you will take the car to a bodyshop, have it repaired to your satisfaction, pay for it and you will then sue the dealership for the entire amount plus your costs using the Small Claims track of the County Court. Give him 7 days to respond and if he fails to do so, take the car back, get it repaired and carry out your threat. Send your letter by Post Office Special Delivery, keep a copy and staple the certificate of posting to the copy so it becomes a 'matter of record' for the court. https://www.gov.uk/make-court-claim-for-money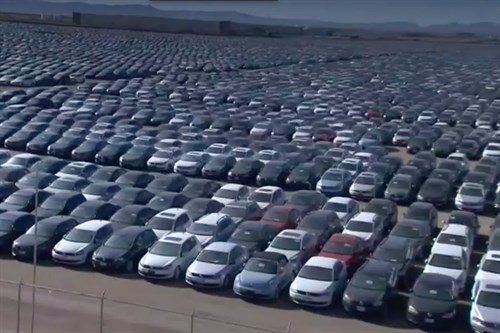 Graveyard shift
I picked up this video article about VW's 37 car parks in the USA for cars the company was forced to buy back. See: http://www.bbc.co.uk/news/av/world-us-canada-43592885/volkswagen-s-car-graveyard-in-california
FMS, via email
Many thanks. But, of course, this has been inevitable and was predicted two years ago because the cars in question could not be brought up to the American NOx emissions standard, which is stricter than the European one. In Europe, they could be brought up to  European NOx emission standards and that's what VW did. Several legal firms have incited owners to join class actions against VAG in the UK, but VAG countered this last summer by pledging to fix any issues consequential of the NOx emissions fix for up to two years from the fix and up to 160,000 miles within those two years. They could have done this at the outset, of course, but VAG is very much a 'bottom line' company and therefore did not do this until it thought it had to.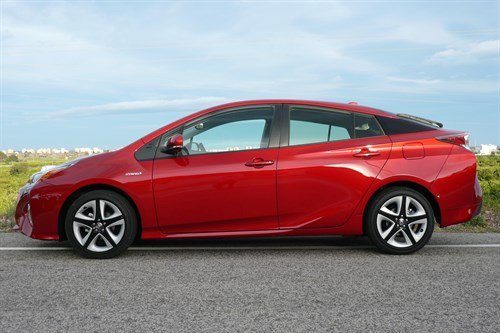 Stop startled
I've noticed you commenting recently on starting, then immediately switching off a petrol engine, and how bad this is for the engine. This is something I have always understood and never do. However, my Toyota Prius, because of the way it is engineered, often shuts off its motor after only a few hundred yards, especially in the summer months. This is, or used to be bad for the exhaust as well. You can often see newly started vehicles with water pouring out of the exhaust. So what's different about the Prius? How can they overcome these hazards, and see their cars clock up 400 thousand miles with no ill effects.
MW, via email
Fair point. But a Prius motor will switch on and off as you drive. If you only do very short runs, it will start up earlier because there won't be enough charge in the hybrid battery to drive more than a few hundred yards. You might not be aware of it switching on and off but it will be. The electric range of a fully charged Prius is only a few miles. The damage done to a petrol engine by being started from cold then moved out of a garage onto a driveway, for example, then switched off, is the residue of the over rich mixture needed to start the car dribbling down the bores, damaging the bore liners and contaminating the oil. The Prius engine starts when it needs to and stops when it needs to, but once your journey is underway, everything heats up. There are two separate cooling systems needed: one for the engine and one for the inverter. The whole system gets nice and hot and starting a hot engine works on a lean mixture and doesn't dribble over rich mixture down the bores.
Click to Honest John's Motoring Agony Column 19-05-2018 Part 2
Comments
Author

Honest John
Latest