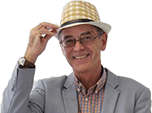 Honest John's Motoring Agony Column 31-03-2018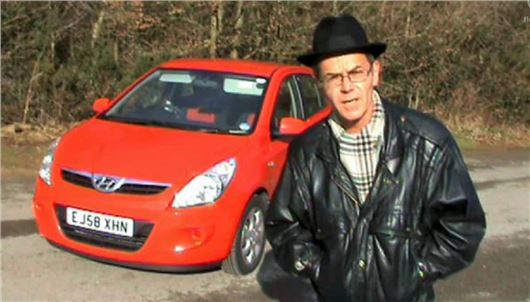 Published 30 March 2018
This week's agonising involves slippery slopes, digital dashboards, Porsche prices, mum's taxi, a dodgy Directive, going for broker and, in Part 2, fun in the sun, bumpy rides and some skrinksmanship.
As usual, emails to Honest John should be addressed to: letters@honestjohn.co.uk  Please try to keep them as short as possible.
(Brief piece of news: On Thursday night, honestjohn.co.uk was voted UK's Best Motoring Website in the NewsPress Awards for the third year running. So you've come to the right place. Thanks to the whole HJUK team for all their hard work.)  
Seasonal variation
I am off to the Alps shortly and would like to get some "snow" type tyres. The idea of an 'All Season' tyre appeals. But I can find none that also specify 'Camper'. I have a FIAT Ducato 3.5 ton van conversion, on 225/70 R15 tyres, which, at present are Continental Vanco Camper tyres, a bit noisy, but they have done 35,000 miles. However, I got onto some Ice last year in Normandy and it
frightened the daylights out of me. So is there an 'All Season' Camper tyre? And if I use a normal commercial vehicle tyre, will this affect my insurance?

DW, via email
You can buy cold weather tyres for your camper because it is based on a commercial vehicle for which cold weather tyres have to be available because they are compulsory in some Northern European countries in winter. Arctic Circle based tyre companies such as Nokian (Finland) are probably best for this sort of thing. I've never heard of all-weather tyres for 3,500kg vans. Michelin Cross Climate 225/60 R18 fit Mercedes Vianos, but that's about as big as they go.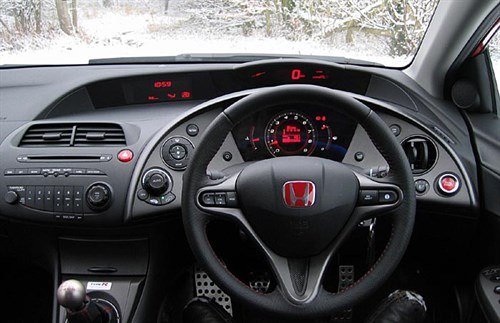 Driving by numbers
My husband and I have had our Honda Civic for eight years and we are wondering if it is time to downsize? We have found the Civic very reliable and I particularly love the Digital Speedo - there is really no excuse to go over the limit as it is so clear at the top of the dashboard - in fact I think ALL vehicles should be fitted with one. With the Police indicating that they will soon be charging drivers for going just one mile an hour over the limit, surely a Digital Speedometer should be fitted as standard. We have considered a Honda Jazz but it doesn't have the much desired Digital Speedo. So can you recommend a car of similar size to a Jazz with a Digital Speedo and the reliability of the Honda?
RH, Bournemouth
Please don't believe all you read in 'The Daily Wail'.  That was just one publicity-seeking politicop. But I could not agree more with you about digital speedos and simply can't understand why so many people prefer dial-type speedos. Happily, Renault is now heavily into digital speedos. A lot of manufacturers also offer head-up displays where the digital speed is projected onto the windscreen. KIA does that particularly well. There aren't many cars in the Jazz class that is as reliable. Toyota Yaris used to have digital speedos, but don't now. A KIA Stonic is probably your best bet because it has both dial type and digital, and a 7-year warranty: /road-tests/kia/kia-stonic-2017-road-test/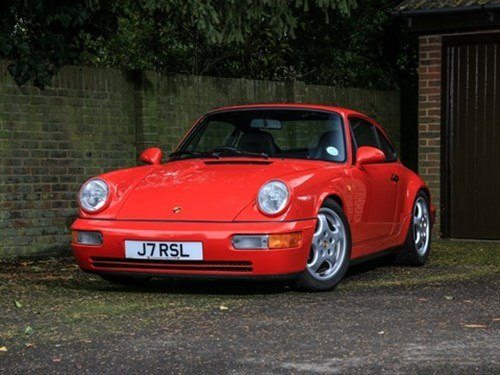 Investment strategy
Do you think the Porsche 944 Turbo, 914 and 968 will see sky rocket values like the old air cool 911s? I'm asking because I have a Cobra 427 kit car and I was thinking of selling it to buy one of the watercooled "poor man Porsche's". I know the Cobra should, I hope, hold its value, but do you think the "under valued Porsche" could appreciate like the air-cooled cars? What do you think would be a better investment car?
JM, via email
I think Porsche values have overheated generally and are about to take a dive unless the car is very rare and very special, such as the 1992 Porsche 911/964 RS Lightweight that sold at Historics on 3rd March for £280,000 against an estimate of £220,000 to £250,000. Conversely, an older but more common 1971 911 2.4S estimated at £165,000 to £190,000 sold for £135,000. Still big money, but not as big as expected. The problem with the watercooled engines in 911s from 1997 onwards is reliability, and on 996s, instead of a dry sump, the engines went wet sump, which caused all sorts of problems in hard driving. 944 and 968s are timing belt engines, have two timing belts, and the precise adjustment of both of this is critical. A 914 is interesting, especially if it's a 6-cylinder car. Wouldn't want to speculate about values: https://en.wikipedia.org/wiki/Porsche_914 / 
Mum's the words
I'm a mother of 2 children aged 4 and 8 who is lucky enough to have school holidays off with them. My 10-year old Ford C-Max Titanium Sport is beginning to slip away and, despite plastering over the many cracks, it's time to buy something a little more reliable. I also live in the countryside, so the 5-mile school run involves narrow roads with many potholes and too many hedges that have given my car wavy go-faster stripes. I have looked at many cars and think I'm down to my final list, however still very open to new advice. I need room for body boards, countless picnics and cycle helmets, plus the obvious "of course I need all this for our holiday to Cornwall - and doesn't everyone take their own pillows?" My best ever birthday present was a towbar and cycle rack, so I can easily put our bikes and attach the cycle rack without my poor over-worked husband being around.  Other than that, I need a car that will grow with my family and their friends and still look smart and stylish (unlike their dishevelled mother). Oh, and we are thinking about getting a dog: labradoodle size. I think I'd also like a petrol rather than diesel as I believe it's better for the environment and sure it will be better for the short runs I most often do. I like the VW Tiguan, Ford S-Max, Landrover Discovery, and the Mazda CX-5 but very happy for other ideas. I haven't really looked at estates and not sure why not, really. Ideally, I would like a second-hand car with extremely low mileage to save the loss as I drive out of the showroom. Can you help?  My clutch is about to go - yikes! 
AB, via email
Quite a big price range here. I guess you mean a Discovery Sport. Diesel versions have not been reliable and petrol versions have only just arrived, so you're looking at £35k-£40k. VW wisely now offers the Tiguan with 1.4/1.5TSI engines as well as the 2.0TSI. Alternatives to that, also from VAG, are the SEAT Ateca and Skoda Karoq, which has removable rear seats. An S-Max is nice to drive and big (much bigger than a C-Max). Petrol engines are 1.6/1.5 Ecoboost and 2.0 Ecoboost. CX-5s are good, but only basic versions are offered with the 2.0 Skyactiv petrol engine. Worth adding the Suzuki Vitara S 1.4T Boosterjet 4x4 to your list. And, for space, a Citroen C4 Picasso 1.2 Puretech 130.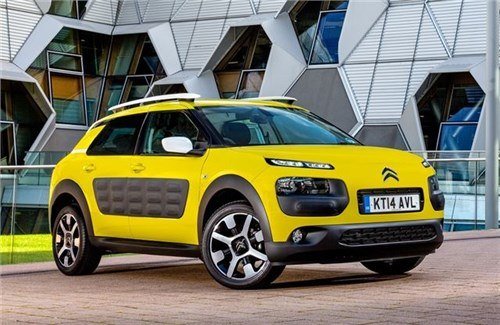 Prickly subject
I bought a new Citroen C4 Cactus last March. I've mostly been delighted. However, it recently went for its first service, and the dealer reported that the air-conditioning needed re-gassing, and the handbrake needed adjustment (9 clicks instead of 4). They said neither would be covered under warranty. After some discussion, they agreed the air conditioning could be covered, but are still refusing to do the handbrake adjustment FoC. In all my years of driving, I have never come across a handbrake that needed adjusting in under 11 months. I feel this should be covered by the dealer or by Citroen.  Should I continue to push to get this done as a warranty repair, or accept the dealer reasoning that this is "wear and tear" and not covered?
CL., via email
The car uses the new R1234YF refrigerant instead of the old R134a, after an EU Directive. The new gas is flammable, highly prone to leaking and about 5x as expensive. But you could have stretched the parking brake cable yourself by pulling it too hard and that's why that adjustment was not covered.
Financial considerations
I am looking at buying a new car and used a service called CarWow: dealers then get in touch and quote for the model of car you are interested in and clearly show the discount available. I have recently found that the dealer has then quoted, but the percentages are slightly different. CarWow: the dealer quoted me 14.6% for a cash purchase, and 18.9% for a financed option. I was going to opt to go for HP instead of PCH (and was led to believe I would be given the same discount as quoted on Carwow). When I did the calculations they had only allowed 13.7%. My question is should PCH and HP be treated the same as both are finance options? 
NB, via email
No, because they are financed differently. Manufacturers use low rate finance from the banks to finance PCPs on the basis that they generally mean people change their cars every 2, 3 or 4 years, which is good for business. There's no guarantee of that when a car is bought on HP. That explains the different rates. You can still get a High Street loan at less than 3% APR, but a low deposit PCP usually works out at between 6% and 7% APR. On the other hand, where a car is offered on a PCP at 50% deposit, then 0% finance on the balance, you might find that the cash price is lower because the finance actually costs the manufacturer and dealer money.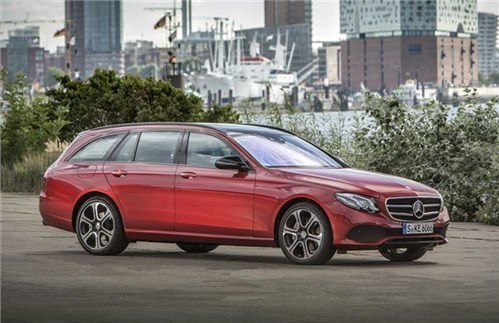 Re-leased of his problems
The 2-year lease on my Mercedes E-Class estate comes to an end in October and my thoughts are turning to what car I should go for next. My wife is wheelchair-bound, so it will need to have adequate boot space to accommodate a standard-sized wheelchair, with a lowish loading platform, if possible, to save my back and the front passenger seat should neither be too high nor too low for her to gain entry/exit. She manages ok with our present car. My other requirements are that the list price should not exceed the new £40k VED tax threshold; it should not be built in the EU, which we are leaving, it should be automatic, and it should not be diesel powered. I am used to premium cars, and would like to continue this, if a suitable model is available. I would also be particularly interested in a car offering electric and petrol power. As a final thought, I generally try to avoid models that are likely to be replaced/facelifted in the near future. Any suggestions you may have would be gratefully received.
DM, Bristol
It's difficult to find anything with a low load sill and a hybrid drivetrain. Possible contenders are a Toyota RAV-4 2.5 hybrid and a Toyota C-HR hybrid, but a Toyota Auris Touring Sport hybrid has a slightly lower load sill. The downer there is that that, while the C-HR is already on the Toyota New Global Architecture, a new Auris and a new RAV-4 on TNGA are due in 2009. A KIA Niro hybrid is another possibility, but may not be big enough. From the UK, a LandRover Discovery Sport SI4 240 petrol auto slips under the £40k barrier, but Disco Sports have not been completely fault-free. There's a new Honda CR-V on the way that will be offered with a hybrid drivetrain. Mazda won't get its new-tech Skyactiv X engine out this year. Car of the year, the new Volvo XC40 is built in Born, Holland. I guess you could consider a Subaru Forester. While, of course, some cars that you might think of as German aren't built there. The new BMW X3 is built in the USA using Trump steel. And the Audi Q5 in Mexico, though it's hard to get either under the £40k thresh-hold.
Yeti again?
My Skoda Yeti 1.2 TSI DSG Elegance will be three years old in June 2018. It has done 11,400 miles and is working perfectly, but I am concerned about potential DSG failure. Are the problems with the DSG age or mileage related, please? I normally replace my cars just before they are three years old, and have been quoted £11,000 in PX. Because the lead time on a new car is 14 weeks, I need to make a decision about replacing it now.
JB, via email
The DQ200 7-speed dry clutch DSG is still failing, but obviously the reports that reach me are only a small percentage of all the DQ200s out there. Seems more prone to failure if habitually held on the brakes while in D and if left-foot braked while the accelerator is being pressed. No more Yetis, of course, so your next swap could be to a Skoda Karoq, or the smaller SEAT Arona. Or a Honda HRV or Peugeot 2008, both of which have reliable automatic transmissions.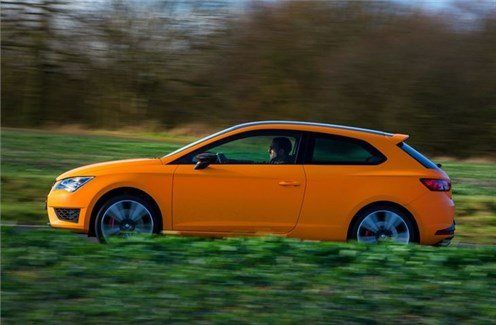 The DSG for me
I have recently downsized from my BMW 335i DCT Coupe, no longer needing a big car, and now have a SEAT Leon SC Cupra 300 DSG.  I love it. This Cupra came about as I have enjoyed driving the wife's Leon SC 1.8 DSG for the past 3 years: your review was so positive. My question is this. Why has my Cupra got a 6-speed DSG and not a 7 Speed? I have asked numerous people in SEAT and no one can give me a sensible answer.
PS, via email
There are four transverse VAG DSGs: The original DQ250 6-speed twin wet clutch DSG originally fitted to the Audi TT 3.2 in 2003 and which is fitted to transverse engines of 2.0 litres or more, including yours. The lightweight DQ200 7-speed twin dry clutch DSG fitted to engines of 1.0 - 1.8 litres, which has proved to be a bit too lightweight. The higher torque DQ382 7-speed wet clutch DSG fitted to recent models with 2.0 litre petrol and diesel engines. And the even higher torque DQ500 7-speed wet clutch DSG fitted to the latest Golf R and the 2.5 5-cylinder RS engines in Audis, and the Transporter. Gradually, more models, such as the Golf R, are getting the DQ382 and DQ500 and the Leon Cupra must be in line for one of them.
Lighting up time 
In the 'good old days' if your light bulb went 'phut', then it was usually only a simple matter to remove the old bulb and install another. Last night my 2013 Fiesta O/S headlamp dip bulb gave up the ghost and today I replaced it: First, remove the headlamp cluster. On a modern Fiesta this is about 20% of the front corner. Then remove the bulb.  This is accessed via a hole in the light unit. Once the access plug is removed, the bulb connecter can be seen but it isn't easy to get it off the back of the light (at least I didn't find it so). Replace the bulb – easy. Re-install the light unit, remembering to reconnect the multi pin wiring connecter. It wasn't too bad, at home, with tools, with a torch, in the dry. But does it really have to be as difficult as this? What, I wonder would it cost for it to be done professionally?
BB, via email
The French bulb kit has been a farce for 30 years. Even Mk III Golfs require the front bumper to be removed to access the bulbs, so what I did was just carry a generic spare bulb kit that didn't necessarily have the correct bulbs for the car. But you're right, and it's getting more serious. If part of the fancy LED DRL fails, the car fails its MoT, so not merely a matter of replacing a bulb. Instead, you have to replace the whole cluster and that can cost hundreds of pounds. Don't expect manufacturers to respond. They want cars to start failing and become expensive to repair as soon as they have no further liability. Then more cars get scrapped, and, at the top of the carbuying ladder, more cars have to be replaced.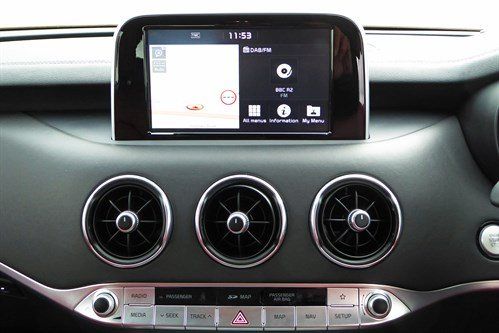 Touchy subject 
Most new cars have big touchscreens for all the controls, like entertainment, sat nav, heating and aircon, suspension settings etc. Now, we all know that using a hand held mobile is illegal but I think that fiddling with your phone in a holder or messing with a sat nav stuck to your windscreen is also illegal. So, is it OK to mess with these inbuilt systems, whilst moving? Personally, I think that anything that takes your eyes off the road is dangerous. The old cars, you could just feel for the heater controls etc., without looking at them. Loads of things put me off buying a brand new car, even though I could afford one.
RO, via email
You're right. And it seems that, apart from Peugeot/Citroen, Volvo (the big 'safety' experts) are the most guilty of this. KIA and Hyundai come to sensible compromises between buttons, switches and touch screens. I don't know if it's my age, but all of KIA's systems, whether in a Stonic or in a 169mph Stinger are immediately instinctive to me.
Out-smarted
I enclose a letter I have sent to Highways England in the somewhat vain hope that it may help to control the spread of smart motorways.  If you are interested in the campaign about smart motorways and wish to use an extract from my letter I would be delighted.
AH, via email
Sorry, your letter is taking too long to download. I drive many thousands of miles on Smart motorways and if they weren't Smart I'd probably still be stuck on one of them. We live on an overpopulated small island. We can't make existing motorways wider. Cameras every 200 metres spot anything stationary in the n/s lane and set up speed limits and diversion arrows around it for more than a mile before. There has never been a recorded incident of the system failing and anyone dying as a result. Thousands of people have died on the hard shoulder of conventional motorways. I was very nearly one of them. On the M3. Which is now Smart where this particular incident occurred.
Scrap meddle
My wife has a 2002 Peugeot 106 Look 3-door manual and wants to replace it with a similar new small car. She wants a basic car with good reliability, comfort and economy. She does between 3,000-5,000 miles a year. She is looking at: Hyundai i10, KIA Picanto, Toyota Aygo, Vauxhall Adam, Peugeot 108 and possibly a Ford Fiesta or a Mitsubishi Mirage. She is hoping to use the Government scappage scheme although the car has only done 60,000mls (but she wouldn't get much in part-exchange or in a sale). Could you help her make up her mind as to which of those she is looking at would be a good option.
PH, via email
There is no 'Government' scrappage scheme. Current scrappage deals are cooked up by individual manufacturers and their dealers. They can save a lot of horse trading and conveniently gets rid of the old car without the great unwashed turning up on your doorstep demanding uninsured test drives. But you can probably negotiate just as much discount anyway, especially if you are opting for a 6%APR PCP. Hyundai i10: very good with 5-year warranty; KIA Picanto: very good with 7-year warranty; Toyota Aygo okay and just re-styled with 5-year warranty; Vauxhall Adam: style over substance FIAT 500 copy with 3 year warranty; Peugeot 108: same underneath as the Aygo but not as good looking and just a 3 year warranty; Ford Fiesta: much improved but expensive and with a 3 year warranty; Mitsubishi Mirage: not great, doesn't steer nicely.
Elbow room
About 6 years ago I followed your sound advice to downsize to a Mazda 3 and we have had two. We really like the car, but are finding that it is a bit tight in the rear passengers seats and the boot. Is there a car that has a bit more space inside but not too much bigger than  the Mazda bodywise. It must be an auto and preferably 2 litre, or at least as powerful as the Mazda. Am I looking for the impossible?
CM, Dunfermline
Logically the old Mazda 5 would have done the job but isn't available any more. They don't do the CX-5 with a petrol engine and auto in the UK yet (I'm trying to persuade them). Maybe a Toyota Verso, but that's becoming an old model. Ford C-Maxes have some problems and no 2.0 litre petrol auto. No Qashqai or Kadjar 2.0 litre petrol auto. Honda does a 2.0 petrol auto CRV, but that's about to be replaced by a new one. There is the Mazda CX-3 2.0i Skyactiv G auto, but it isn't bigger than the Mazda 3. And Honda now offers a Jazz with the 1.5iVTEC 130 engine and CVT-7 transmission.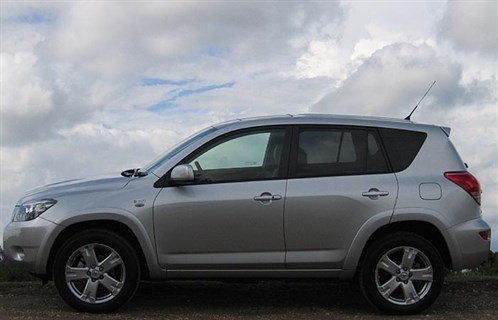 RAV review
Some feedback on the 2006-2012 Toyota RAV-4: We've had a 2.0 petrol RAV from new in 2007, so 11 years and 160k miles. It's been the most reliable car we've owned and gives 37mpg in mixed driving. Aside from normal servicing, it has only needed: 2 rear suspension arms; a driver's side sun visor (spring mechanism went); a new battery after 9 years; alternator refurb at 150k miles, and a new waterpump at 150k miles. It managed 14-inches of snow over country roads on Hankook all-season tyres. Which BMW 4-Series engine would you advise for 15k miles a year? I have driven a 420D 8-speed auto M Sport 2 wheel drive and liked it. Is the 428i engine a bit soft as regards reliability? I work with a GP out of hours service in Ireland, and we got new Skoda Superbs this year, changing from Hyundai 4x4s. I suggested Michelin Cross Climates and the feedback from drivers is good: So far we get everywhere we are supposed to (mountain roads to motorways) and the change from 4x4 on summer tyres to 2 wheel drive cars on CCs has not been problematic.
DM, via email
Useful information. Thank you. You can probably justify the new modular BMW B47 2.0 litre EU diesel engine (190HP/400Nm); better not its N47 predecessor that was prone to timing chain trouble. The equivalent new modular petrol engine is the 252HP/350Nm B48. I'm wary of the 428i engine ever since I waited 3 months for the long term loan of one and on the day it was due to be delivered it broke down and was replaced by a 320dED.
Key answer 
I dropped the spare ignition 'key' (a gizmo you shove in a slot) of my wife's Toyota Corolla Verso and the plastic casing cracked. It looked a bit dodgy, so I went into our Toyota dealer and they said "You need a new key at £240."  "Is there nothing else I can do?"  "No, sorry, you need a new key, and we have to programme it. The total cost will be £240." So I went to Tiimpsons, behind Tesco at Broadbridge Heath, about one mile away. "No problem", they said, "just get a Toyota Corolla Verso key shell on eBay, and bring it to us." It cost £6.75, including postage, and the wonderful Timpson chap swopped the innards for £10 while I waited. Total cost £16.75, as opposed to £240.  Well done, Timpsons. I hadn't realised they have little shops all over the place and they fix just about anything.  What a result. One happy (and much wiser) bunny.
JG, Wisborough Green
That's exactly why I send about 20 readers a week to Timpsons, in Tesco carparks and foyers. They can't do all keys. But they are definitely the first place to go.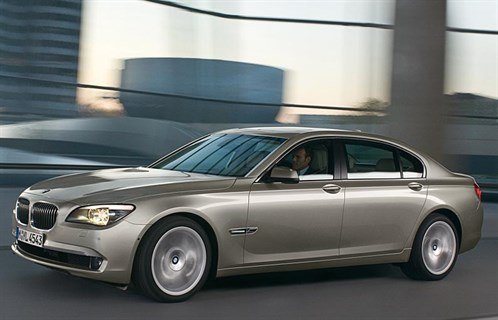 Bore wars
I have a 2009 BMW 750i 4.4 litre V8 engine, bought 1 year ago at 39,000 miles, now done 42,000 miles. The car has consistently shown an oil consumption of 1 litre per 500 miles, although there is no leakage apparent and the vehicle has just been MoT'd with no exhaust emission fault. Local BMW dealer in consultation with BMW UK states that the oil consumption is "within parameters" for this engine. Can you confirm this, as I am concerned that it may be indicative of an underlying engine problem? In addition, with no oil leakage or exhaust emission fault, where is the oil going?

EB, via email
Likely to be worn Nikasil or Alusil bore liners from someone starting the engine and driving the car short distances. The excess fuel from the cold start then dribbles down the bores, eating away the bore liners. Probably a good idea to get this car sold as soon as you can.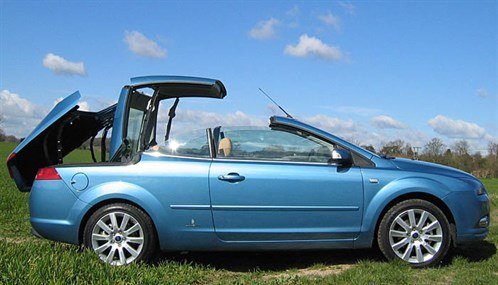 Preaching to the convertible
I part-exchanged my MINI for a £5,000 2010 Ford Focus CC3 2010 from a independent dealer on the 1st January. First time ever I didn't go through a franchise, and I happily paid the difference. The car manual was missing, and he told me he would send it to me through the post, which now he refuses and tell me to get it wherever myself. From what I understood, the car was under warranty for 3 months through his garage, and, following his advice, I took an extended warranty through Warranty Wise for 12 months, which seems good value. I now have a oil leak (I think), and there are a few things throughout the car which need fixing, including loose wires, squeaky window, rattling noise from the engine and so on, but minor ones. I am puzzled, as he is now saying he is not responsible for anything, and everything has to go through Warranty Wise, and the garage is saying that they will only pay up to a certain amount for labour and I should have a diagnostic first. As it is the first time I buy outside a main dealership, I am somehow confused to where I stand as far as repairs and warranty is concerned. I would really appreciate your input and advice.
ST, via email
A dealer is directly legally liable for any fault that could have been present or developing on date of sale for 6 months from the date of sale. It is criminal insurance fraud to try to divert responsibility for such faults to a warranty provider when the faults pre-existed taking out the warranty. Remind the dealer of this. These are your rights: /faq/consumer-rights/
Click to Honest John's Motoring Agony Column 31-03-2018 Part 2
Comments
Author

Honest John
Latest