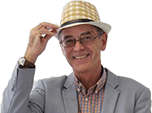 Honest John's Motoring Agony Column 17-03-2018 Part 1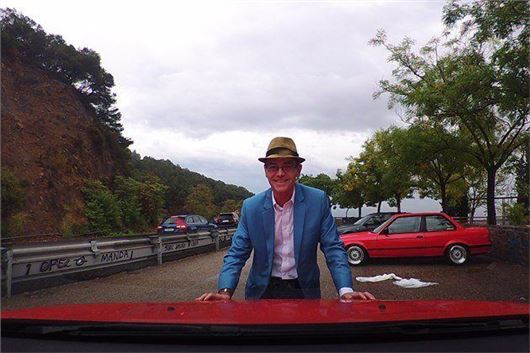 Published 13 March 2018
This week's oily bits involve fun in the sun, a Focus of attention, Passing it on, unwarranted intervention and hot seats, while part two has gone to the dogs.
As usual, emails to Honest John should be addressed to: letters@honestjohn.co.uk  Please try to keep them as short as possible.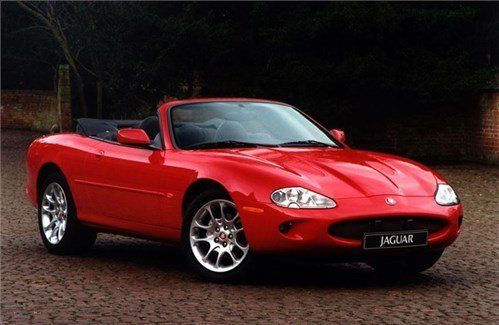 Open all hours
My English bachelor buddy in his early 70s spent many years in the States but he now lives in central London. He does not own a car by choice, nor is ha a petrol-head. He spends up to four months in the early part of each year in the hot Palm Springs area of California. He wants to hire a car for the period but has done his sums and reckons it would be cheaper over a few years to buy one. He's looking at a 1998-2002 XK8 or a 2002-2005 BMW 3-Series; both convertibles - within his budget. I am not keen on this solution because of the inherent practical problems of what to do with it in the fallow eight months and the hassle of ownership a few thousand miles away. But what would your advice be to him? My cheaply bought BMW 535d Touring we talked about before is going brilliantly.
AS, via email
Though rust is unlikely to be a problem in the desert, unless the car is stored indoors, out of the sun, all kinds of other UV induced problems are likely to ensue. So better for him to buy a car whenever he comes out then sell it whenever he leaves. He can probably find a dealer who will both sell him the car, then buy it back. 
Focus of attention
I bought a new Ford Focus 1.5TDCi 6-speed 120PS in October 2016. In May 2017 I was on a journey, some 25 miles from home, when the car started to judder intermittently. A few minutes later a warning message appeared "Service engine". When I stopped at the next junction, the engine cut out (not the normal stop/start) and could not be restarted. The car was recovered to the dealership by the AA after carrying out diagnostic checks and being unable to determine the cause of the breakdown. The following morning, the dealership was able to start the car without any difficulty and could not find any fault. After a week or so they returned it to me as it appeared to be working perfectly. Since then I have experienced intermittent juddering on numerous occasions, once very severely for virtually the whole of a 70-mile return journey. Although I reported this to the dealership immediately they were unable to book the car in to examine it for 10 days. Again they could find no fault with it. Most recently, on 5 January this year, I again experienced juddering, followed by the message "Service engine" and the engine cutting out the next time I stopped and not being able to restart it. Again the car was recovered to the Dealership by the AA. Again they were unable to attend to it immediately and when they did it started normally and has not malfunctioned since. I would be most grateful if you could offer any advice as to what the cause of this malfunctioning might be. The Ford Dealership is saying that it cannot accept that there is a problem with the car as they are unable to determine what it is. On the other hand, I cannot think of anything that is not directly connected to the car that could be causing these symptoms.
MP, via email
First thing to do is switch to Superdiesel. The latest generation of engines were optimised for Super and do not seem to take kindly to regular fuels. Also try to keep the revs to around 2,000. Don't drive at less than 1,500rpm. If that doesn't fix it, come back.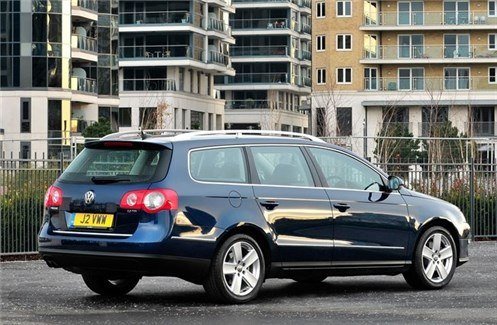 Passat its prime 
Our 2008 VW Passat Highline TDI 140 estate has proved economical in terms of both running and maintenance costs, and very comfortable with heated leather front seats. We want to replace it with a similar sized petrol estate car with equivalent levels of comfort (heated leather front seats essential), and with modern economy measures (such as stop-start) and real-world low emissions. What would you suggest? Would you recommend DSG or manual?  And are there any scrappage schemes to be taken advantage of?
RA, via email
If you like Passats, no harm in swapping for another one, and you could consider petrol this time round because even the 1.4TSI 150 is more than adequate and does not suffer diesel demonisation. An excellent alternative is a Skoda Superb 1.4TSI 150 estate. Or you could go smaller with the same engine in a Golf, Leon or Octavia estate. If going for the smaller petrol engines, best not the DSG, which is the weaker DQ200 that has been a lot of trouble. If going for a 2.0 litre car, they get the more robust DQ250 or DQ500 wet clutch DSGs. Scrappage deals change all the time but may not benefit you to a greater extent than a broker discount that then leaves you your Passat to monetise.
Rattle trap
At the end of last year I bought a second hand car from what I thought was a reputable dealer. It came with a three-month warranty from 3rd party. On the second day of ownership we became aware of a loud clattering sound from the engine that was at its worst when the engine was cold, but almost unnoticeable when the engine had warmed up. We expected the dealer to fix it at his own cost but were very surprised to hear that the garage would get a maximum of £500 from the 3rd party guarantors and that I would be invoiced for the rest. They told us that there would be a guarantee to cover the first £500 of any warranty claim but they did not tell us that any cost above this would have to be met by us. We had a test drive but it was cut short by the seller by saying that we were very likely to run out of fuel. We offered to stop and buy some, but he refused. As you would expect I find it quite unacceptable that he could sell us a faulty car and then expect us to pay for the repairs. With all of my previous car purchases, if there has been a need for repairs, than that cost has been met completely by the seller. This is what I would expect from a reputable dealer and I assumed was reinforced by the Sales of Goods Act or the Consumer Rights Act. Am I correct in my belief that I do not need to meet any repair costs or if I do they please explain why? The car is a 2007 Honda Jazz CVT.
IV, via email
The used car trade is infested with lowlifes like this. The dealer is liable for any significant fault that could have been present or developing on date of sale for 6 months from the date of sale. To try to shift part of the cost of a pre-existing fault to a warranty insurer is, in fact, the criminal offence of insurance fraud. These are your rights. Assert them: /faq/consumer-rights/
Warm up man
We have a new Mazda 2. Several times now this winter my wife has opened the car and started the engine to warm up the seats and heater before a journey by me alone. Then we've both forgotten she has the 'key' in her pocket and off I drive. It's also happened the other way around, of course. The result is too obvious to need spelling-out. Any tips to prevent landing-up in a place only to discover your spouse has the 'key' several miles away?
PB, Canterbury
Years ago I had a Japanese neighbour whose wife used to dutifully start his Volvo every morning and leave it warming up while he finished his breakfast. I guess your answer is to have a dedicated place for the key (such as a fruit bowl) into which she deposits it and from which you collect it. Must be at least 10 feet inside the house to prevent cloning of the key. And anyway, you are taking a big risk leaving the car warming up unlocked on the driveway. It won't be insured against theft.
Difference of a pinion
Just before the last service of my September 2012 Range Rover Evoque 2.2 SD4 at 54,000 miles, a warning notice appeared stating: "Gearbox Fault. Traction reduced'.  Nothing was found by the Land Rover Dealer. The warning was intermittent. Then 2 months later the warning reappeared and this time I was told that there was an oil leak and the Haldex oil pump needed replacing at a total cost of £935 (parts + labour). Since this disclosure the warning notice has not reappeared, but my car is booked in for work on February 7th. Is this just bad luck, a common fault or have I been driving incorrectly?
VF, via email
Common fault. But these Haldex units need specific servicing every 4 years with fresh fluid and filter. If they aren't serviced, they fail. The £935 LandRover charges for a replacement is about half of what Audi charges and is actually quite reasonable.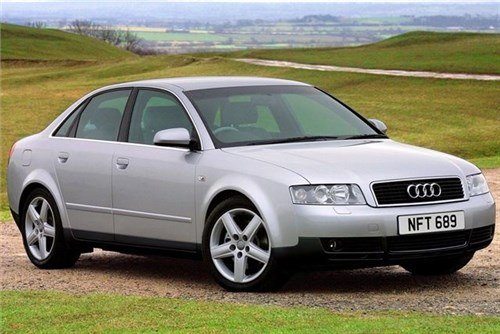 An aspector calls
My 15-year old Audi A4 is nearly time-expired, but it seems I cannot buy a new mid-sized estate or SUV with its comfortable 16-inch 55 profile tyres. I require a higher specification model in order to get the options I want, but with each increase in specification, the wheel size goes up by an inch and the tyre profile decreases, as our road surfaces deteriorate. The ride quality of the Karoq SEL on 18-inch wheels I tested was inferior to that of my elderly 174,000 mile Audi. Please do you know of any mid sized estate or SUV that has not followed this predilection for silly wheels and low profile tyres, or must I resign myself to inflicting discomfort on my ageing bones?
DP, via email
Aspect ratios again. I'm currently running a Renault Koleos on optional 18-inch wheels with 225/60 R60 Kumho Crugen tyres and the ride is outstanding. Ran 100 miles there and back over the moors today and they not only gripped well, they absorbed everything. Previous to that I ran a Renault Kadjar on 215/60 R17s, and this is also an option on the Nissan Qashqai.
Low rent
I just want to say how good Insurance4carhire has been. They have paid in full for damage to my hire car in Cape Town, and all within three weeks. I was careful to get photos of the damage, contract, and damage report before we left the agency. And, when we returned, a copy of the invoice for work done and their proof of payment. Incidentally, I used Avis who were excellent for hire cost and subsequent accident follow up.

DA, Reading 
Many thanks for that. I was beginning to think that Insurance4carhire was defunct because I couldn't find the website (don't know why). Now I have found it: http://www.insurance4carhire.com/ so will continue to recommend it for hire car collision damage insurance. Pleased about Avis, too. I always used them in recent years.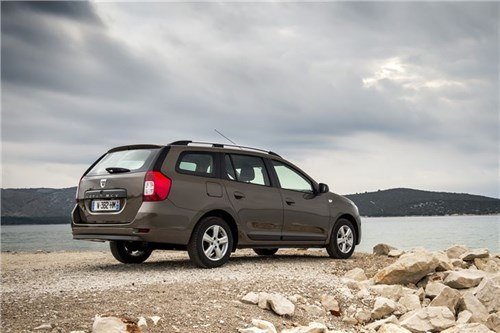 Kitbag car
Our Toyota Corolla Verso D4D has served our family magnificently, clocking up 120,000 almost faultless miles over the last 13 years.  However, it is now showing signs of age and we would like to replace it soon. We have a budget of £10,000 and are looking for a used petrol engine SUV or estate with a manual gearbox that has enough space to carry our daughters and all their kit to and from university.  Something that is fun to drive would also be a bonus. What would you advise?
PB, Guildford
You will just about get a new Dacia Logan MCV 90TCe for £10k, or a used Citroen C4 Picasso, or another Verso, but petrol this time.
Autopilot
A warning for drivers with 'active lane keeping assistance' fitted. I was driving along a quiet stretch of motorway on a long sweeping right hand bend at 70mph. I had overtaken a slow moving lorry and so was in the middle lane of three. If I had indicated left showing my intention to move into the nearside lane all would have been well, but I didn't indicate. I simply allowed my car to drift into said lane. As soon as my nearside wheels crossed the white line the LDW audible warning sounded and the steering assist 'twitched' to the right to help me back into the central lane. This seriously unbalanced the car and was a very unpleasant experience, although no harm was done. So if you have this safety system fitted and you choose not to indicate, then
SR, via email
Thanks for the warning but I'm afraid they all do that (they are designed to), which is why, unless we are feeling a bit sleepy, we always turn them off. Particularly horrible in Volvos. Extremely dangerous on country roads when passing cyclists because, unless you signal, the system can straighten the car back into lane and if you don't wrench the wheel hard to the right could take out the cyclist.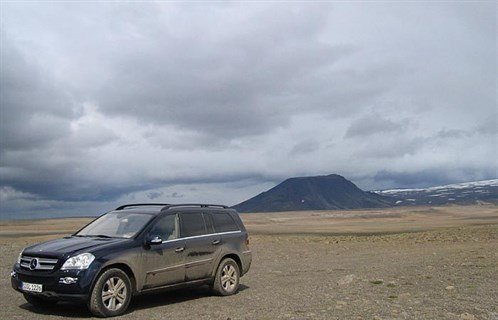 Zero hours contact
We just had a weekend in Iceland and found ourselves driving a hire car on snow-covered roads during snowstorms, but on studded tyres. It felt a little less sure, but we were perfectly happy at 40-50mph. The locals were doing 50 plus and the buses even more. So is this the sort of winter wheels you've always said we should have as a second set or a more extreme version? Certainly the UK would have ground to a halt in what clearly passes for normal conditions in Reykjavik!

MG, Milton Keynes
Not in the UK because studded tyres can only be used on snow-covered roads. They rip asphalt to bits. The most sensible tyres in the UK are all weather that have benefits of cold weather tyres but can be used all year round.
Protection racket?
A few years ago we bought a second-hand Alfa Romeo from a dealer and he threw in Supaguard paint protector. The car is red and he said that doesn't age well. We have now just bought a one-year old Volvo XC60 in black, and the dealer tried to sell us the same thing for £300. He said black doesn't age well either. We declined. I have two queries: Do these treatments really do anything? And, as the original price for the Volvo was £42,000, why wouldn't a high-end manufacturer treat the paint anyway, with the net cost to them probably less than £100?
GM, via email
Black is the worst colour to look after because it shows the dirt more than any other. Bright metallic red is the best because it shines through the dirt. Manufacturers are compelled by EC environmental legislation to paint cars with water-based paint. They are only allowed to apply a thin, solvent-based clearcoat over this. So they cannot offer the paint protection treatments except aftermarket. I stick to good wax such as Autoglym High Def was that costs about £50 a tub.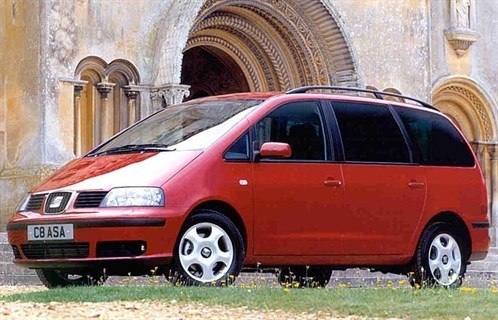 Better-meant
In October 2016, I purchased a SEAT Alhambra, which I needed specifically for my work. It was a 2006 with only 60,000 on the clock and was £4k. The bodywork wasn't great, but that didn't really bother me for my needs, it took 4 months to find. Then, 4 months later it was written off in a no fault claim. My insurer only paid me £4,200 and, despite telling them I wouldn't be able to find a replacement quickly, they wouldn't pay any more and offered me the use of a "car finder". After 14 days they could only find me 3 cars: either 90k miles or 4 years older, or £2-£3k more. I went back to my insurer and still they wouldn't help out. Eventually I had to stop renting a van and dip into my savings, and spent an extra £2,500 to get a vehicle of similar mileage. Urgency was an issue and scarcity of suitable vehicles meant the best I could find was a 2009. I don't feel I am back at the position of my original situation, and that's the point of insurance as far as I'm concerned. Is there anything else I can do: go to an insurance ombudsman (is there a time limit on this, because for 6/7 months I haven't been in the right frame of mind due to still being in pain. Or could I add this figure in the still be settled compensation claim.

RP, via email
You bought an MPV for £4,000. After you had used it for 4 months it got wrecked. Then the insurer paid you £4,200. As far as I'm concerned the insurer has done more than it was required to do. Some insurers promise to 'help' you find an equivalent car. But they cannot guarantee to be able to do this.
Dishonourable discharge
My late wife and I have driven Volvos over many years without any problems (always serviced by Tynlon Garage, LPG, Anglesey). My present Volvo XC60 (petrol) has given excellent service over the past four years, apart from a disconcerting warning that appears periodically: 'Low battery power'.  No doubt the fact that I now only drive mostly short distances has contributed to the problem (the car has only done 8,500 miles). What I find difficult to understand is, even if I drive occasionally over longer distances, at the end of a journey the same message appears. I was particularly interested in your reply to DM (27-1-18) who experiences a similar problem but was surprised to learn the reason for this is that by activating the alarm system there is less drain on the battery compared to 'leaving various circuits live and active'. It has been suggested to me that the Volvo alternator is not coping with the demand? I would be glad of your observations. Many thanks.
RJ, via email
In your case the battery will have lost its capacity to hold a full charge and needs to be replaced. This is probably caused by repeated short runs from cold rather than something remaining on when the car is locked (or left unlocked). But if the car is left unlocked, as I wrote, the Bluetooth will continually seek the paired phone and that will cause a drain on the battery.
Wheels within wheels
I would be most grateful if you could help me as I am a 74-year old lady in need of advice regarding suitability of car and scooter with a hoist. I have always been a Honda fan, having had a Stream 2.0 litre and an FR-V 1800. At the moment I have a Jazz, as I downsized when I lost my husband a year ago. I am thinking of using my mobility pension to upgrade either to an HR-V or a CR-V as I feel these would take a hoist and scooter more easily, but I am open to any advice you may be able to give.
EC, via email
I'm a fan of both, but there's no more room in an HR-V than a Jazz because it's really a jacked-up Jazz. And the Jazz has a lower rear load sill (60 centimetres). Unfortunately I'm unable to advise either on mobility scooters (lots of crooks in that business) or on hoists. All I can do is refer you to the links to disabled suppliers in this directory: /useful-websites/specialists/
Climate Change
We have just changed from a 2010 A-Class Mercedes (a much under-rated vehicle in my opinion), to a nearly-new VW Tiguan 1.4TSI. Following good experiences with our previous car, we paid a bit extra to have Michelin Cross Climate tyres fitted.  We now have a set of the original 215/65 R17 Pirelli Scorpion Verde tyres gathering dust in our garage. From what I can see, a new set of these would cost over £400, so I put them on Gumtree at £250ono. No interest at all after 2 weeks online. It seems there is little appetite for buying second-hand tyres, even with less than 100 miles usage?
JD, via email
Pirelli does Scorpion Verde as all-season tyres, same as Michelin Cross Climate, so worth checking if that's what you have and re-advertising accordingly. https://www.pirelli.com/tyres/en-gb/car/find-your-tyres/products-sheet/scorpion-verde-all-season /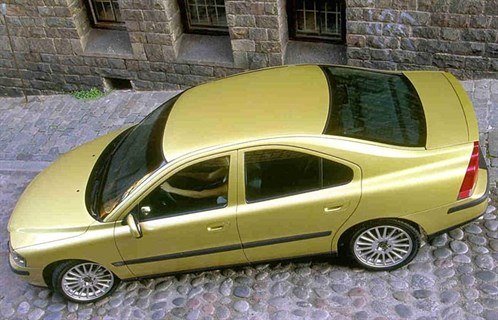 Lies, damned lies…
I presently own a 2004 Volvo S60 D5 that does not have a DPF, so I have no problems with the short journeys and 7,000 miles a year I travel. I like it. It has done 92,000 miles and currently has no significant problems. I am considering buying a used Volvo S60 D4 SE Lux, but am frightened about walking into a series of expensive problem with the DPF blocking up. The salesman tells me I will be OK, but what do you think?
JD, via email
He would say that, wouldn't he? He probably won't even be there in a couple of months time (it's a high turnover occupation). You won't be okay. Carry on with the old car you have. Regard it as fully amortised, so, when a big bill comes, just scrap it and buy a car with a petrol engine.
Drip freed
I have a Mazda MX-5 roadster that is letting in water to the boot. I have owned the car for just over 3 years, with the initial fault developing after about 12 months. The leaks are noticeably worse in the winter of course. I have returned the car to the garage on 10-12 occasions and still the boot leaks (even when washing the car). After about 6 months of ownership the car was returned at the manufacturers request to have an 'insert' to the deck seal. I have since had a whole new deck seal but the leaks persist. The garage has been OK regards trying to fix the fault but clearly this is not working. I am now out of warranty although because I am checking things on a regular basis they are agreeing to continue 'fixing' it. The manufacturer now just refers me to the garage. What legal remedies do I have? Having gone through this, I have lost confidence in the car (and the manufacturer). I want to sell it, but a part-exchange would cost me a substantial amount of money, whilst a private sale will just pass on the problem to another person who would not have any warranty or legal remedy.
NH, via email
That is a known problem with the previous model MX-5: /carbycar/mazda/mx5-2005/?section=good/ I don't think you have a legal remedy at this late stage because you have run the car for 3 years. See: /faq/consumer-rights/ Better to try to find a more permanent remedy.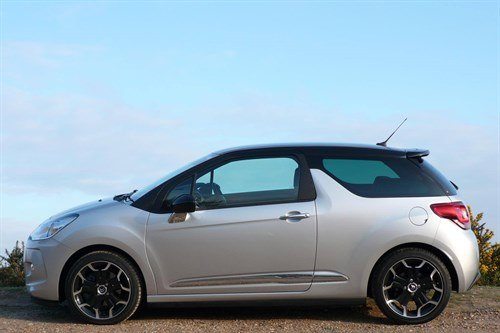 Carbon neutraliser
My daughter purchased a 2012 Citroen DS3 1.6THP with only 8,000 miles from a Citroen dealer in May 2015. Later, a friend commented, after following her, that she should get the dealer to 'look at' the engine, as black smoke had appeared from the exhaust. The car was subsequently left with the dealer for attention. This resulted in supply of a pack of fuel additive to be added to a full tank of petrol to 'clean the engine'. Last year, her local garage performing MoT check apparently had to employ some fuel additive cleaner before achieving an emissions pass. Later, in November, at 56,000 miles, a panel engine 'fault' signal necessitated a visit to a Citroen dealer for diagnostics and the dealer reported that a 'de-coke' costing about £1,000 was needed. Naturally she was alarmed by this cost and asked me to investigate. Looking at your website, I see this is known problem for this direct injection engine in its various incarnations. Coincidentally, 'Car Mechanics' of December 2017 featured decoking of the inlet ports of a Peugeot 207CC with the same engine without cylinder head removal. It seems there are a number of cleaning products e.g. Forte Valve Cleaner Spray, which, if effective, would appear a more economical solution. Do you have any feedback from within the trade regarding performance of cleaning products and how frequently cleaning could be needed or is actual mechanical cleaning necessary? Should my daughter consider replacing this car to avoid further problems? As this is a known issue, has Citroen put out any dealer alerts/recommendations or ever accepted any liability?      
AB, via email
She should run the car solely on super petrol, 97-99 RON (99RON best), not 95 RON ordinary petrol. There is a process called 'Terraclean' that cleans the valves of DI engines that are suffering carbon build-up without dismantling the engines. It's a standard problem of DI petrol engines; less widespread if owners used Super petrol. VAG overcame it with its EA888 1.8 and 2.0TSIs from around 2012 by introducing indirect as well as direct injection, so some of the fuel/air mixture washes the valves rather than being Directly Injected into the combustion chambers.
Self-centered
The self-centring on our 2007 Honda Jazz CVT is very weak, so weak that you have to apply almost as much force to straighten the wheels after a corner as you do to turn them to go into it.  Very often the car does not straighten itself at all and will drive down the road with the steering wheel at 45 degrees from straight ahead.  The dealer advised that this was a common fault with Jazz and Civic cars and that Honda had said that it was perfectly acceptable as it was so there is no reason for it to be considered as a fault as there was nothing he could do about it.  After your initial reply I no longer have any faith in his explanation are you able to say whether or not his statement is true? 
IV, via email
Your Jazz is the original version and steering and handling were never its strong points. It has electric power assisted steering that feels dead. For the Mk II, the camber angle was changed and that steers much better. (I have one in Thailand.) It's probably worth having a four-way laser alignment done at a branch of http://www.alighnmycar.co.uk to make sure all is as it should be. But, with this car, definitely do not expect lively steering 'feel'.
Click to Honest John's Motoring Agony Column 17-03-2018 Part 2
Comments
Author

Honest John
Latest