Honest John's Motoring Agony Column 03-03-2018 Part 1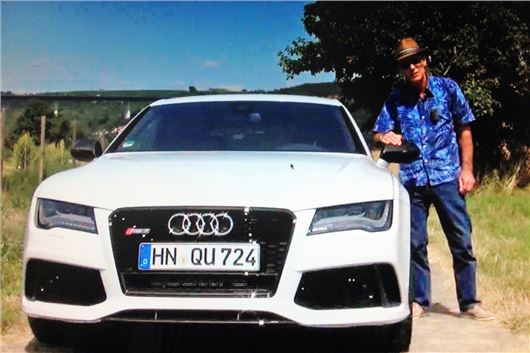 Published 02 March 2018
This weekend's autotrocities include antisocial neighbours, peddling false information, econo-misering, roofless Italians, the finer things in life and much more to get you going even if you can't get the car to.
As usual, emails to Honest John should be addressed to: letters@honestjohn.co.uk  Please try to keep them as short as possible.
Buffed up 
I have a neighbour (a buffoon) who insists on parking in a right of way turning bay in the street. He refuses to use his drive for any of the three vehicles his family owns (not illegal to park on street, of course). The problem I have is one is literally abandoned: no MoT since June 2017 and just been SORNd as of January 2018 according to the DVLA website. The DVLA is uninterested it's now SORN. The police are not interested unless it is driven. Seems mad that in today's world where we get penalised for no insurance or tax, no one wants to deal with the menace of untaxed cards parked on the street.
WH, via email
Almost all police convictions these days are by ANPR, so if you're a kid faced with an insurance premium of £3,000, running an untaxed, uninsured car that isn't registered to you with the risk of a £300 fine might be regarded as a risk worth taking. The police put out a lot of PR about stopping uninsured drivers, but it's only the tip of the iceberg. A neighbour to me parked two UK bought RHD uninsured cars on Bulgarian plates on local shared parking and on a local footway for a year. We, not the police, eventually persuaded him to ship them out. That's the way it is.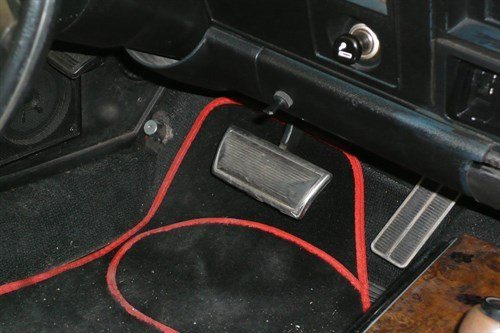 One foot in the grave
An email to you caught my eye where someone wanted a six-speed manual. What is it with this country? I believe in choice, but why on earth would anyone choose the faddle of using a clutch when you don't have to? There is an anecdotal story that a famous footballer suffered back problems and owned an expensive manual, but Sir Alec Ferguson suggested getting rid of the manual and buying an automatic, which he did and the health problem disappeared. My 80 year old brother asked me about automatics last year when considering changing his car. I said why would you not have an automatic that does all the gear changing for you? He is very pleased. The elderly suffering hip and knee problems from forever pushing a clutch up and down is ridiculous. Automatics are fractionally dearer, use a tad more fuel and there may be misconceptions how to drive an auto box. One thing you and I have debated before and we completely disagree is left foot braking. But that's another story.
PW, Knutsford
Right foot braking an automatic by a 90 year old man (sadly visiting is sick wife) killed two ladies in a hospital carpark last year. No question. Ignoring my advice to left foot brake automatics kills people. Check Ann Diggles and all the other cases. Telling an 80 year old to use only one foot to drive an automatic is like giving him a pistol with the safety catch off.
State of the economy
l purchased a 2007 Vauxhall Astra Design 1.6-litre estate and l must say how pleased l am with it. When on the motorway at 65 mph it quite happily gives me 55mpg, which l cannot complain about. Alas, my circumstances have changed and, while l still have the same vehicle, my daily commute is now 37 miles each way but sadly along a variety of B-roads with an abundance of hills and corners. My economy has dropped to a lowly 40 - 44mpg, which is disappointing. So I am now contemplating a smaller used diesel hatchback for the sake of better economy. Given these parameters would you have any suggestions on a make/model, approximately 5-7 years old of maybe a 1.0-1.3 litre capacity that has good reliability, low-cost servicing bills, comfort, features, etc, that might suit my purposes better than the heavier, larger engined Astra? There has recently been a sudden downturn in diesel car purchases so, apart from HGVs, etc, do you see much of a future for diesel vehicles for domestic use?
CR, via email
Most new small diesels have now been dropped, with the exception of the 1,248cc FIAT Multijets used in a variety of FIATs, Alfas, Vauxhalls and Opels and a relatively new 1.4 used in the Skoda Fabia. For economy, the chain-cam FIAT Multijet was best, especially in the Corsa. KIA did a Rio with a 1.1 litre chain-cam diesel engine. The VAG 1.2 diesel was hopeless and best avoided. Ford dumped its 1.4TDCI in favour of the 1.6TDCI and latterly the 1.5TDCI. Another option that avoids diesels yet still gets more than 60mpg is a used Honda Jazz hybrid or a used or new Toyota Yaris hybrid. Any diesel not EU6 (and any petrol not EU4) already faces emissions surcharges for driving in London.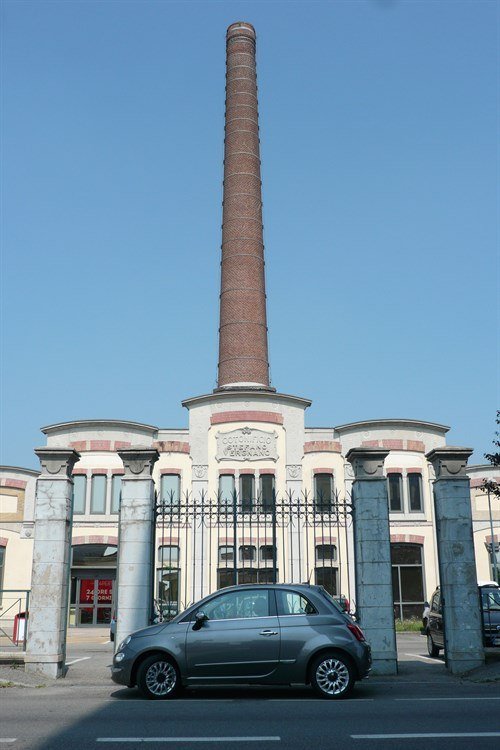 Soft on top
I am thinking seriously of buying a new FIAT 500 with electric sunroof and wonder what size rims and tyres I should pick from the spec. I am 77 and have driven FIATs all my life, so it's hard to think of a change now. My present car is a 2008 Punto Sporting 1.9 diesel, which has served me well, but feels ready to take a well-earned rest. I would appreciate your advice. The Punto had 17-inch wheels and has become of an even harder ride of late.
RP, Penkridge, Stafford
You don't say which engine in the 500, which is presumably a 500C? It rides best on 14-inch wheels, but most are fitted with 15-inch wheels and 185/55 R15 tyres. Do not go for bigger wheels with even lower profile tyres. Happily, all 500Cs, from 2009 had the improved 500 suspension developed by Ford for the 500-derived Ford Ka. (other 500s got it in 2010). 500s built before then could hop sideways if they hit a bump half way round a roundabout.
Parking up the wrong street 
I have more than 20 years experience dealing with local authority appeals (for the company I worked with). However, I'd never had to deal with POPLA before. It involved parking late at night at Barnet Hospital. The operator is Parking Eye. They say I parked in a 20-min drop off zone for 2hrs 40 mins. The bottom line is that I know the car was parked in the correct place and the period parked was paid for in full. A copy of the purchased ticket was sent together with a diagram of where I parked. I drove around the car park late at night looking (and finding) the right place to park. At the end of my stay I drove around a bit to find the exit. I went through the 20-min drop off zone upon arrival and upon departure. If you look at Parking Eye's computer evidence it presumably shows the first time I went through the zone, and the last time. They have assumed that I therefore parked in that zone for almost 3 hours. They must have the missing information, which would show all the times I went through the drop-off zone. It would presumably show me entering at 22.32 and leaving at 22.33, then entering again around 01.14 and leaving at 01.15. Having had my appeal rejected by POPLA, who clearly would not have asked Parking Eye for that information, I've no idea how to prove my case without that missing computer data. I can't imagine Parking Eye would provide it, but it shows a flaw in their system if the IT operator doesn't put in the right parameters. There must be others who have been caught the same way. Can you offer any suggestions how I can prove they're wrong?
HF, via email
What you do is take the case to Small Claims and get a court order to provide the computer evidence. I think they will then immediately drop the PCN like a hot potato. If they don't, take it to the High Court and then the Supreme Court, if necessary. There are numerous cases of Parking Eye issuing PCNs to people who have either returned to a car park the same day, or even who have returned the day after, where the flawed ANPR 'evidence' records them entering the first time and leaving the last time. Someone has to challenge this fraud. Happily, a Private Members Bill by Sir Greg Wise to curb the excesses of private parking operators and bring in Government regulation passed its second reading in the House of Commons on 2nd February. The idea is that exploitative parking operators will no longer be allowed to access DVLA Keeper data.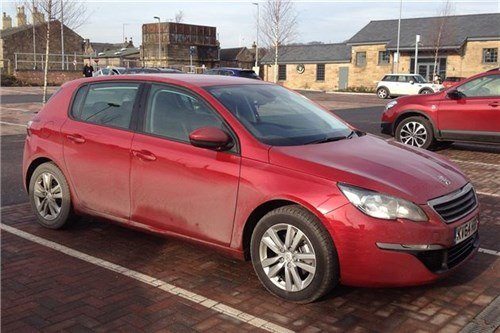 EC does it
Regular readers of your column like myself will have noticed that you invariably recommend Michelin Cross Climate tyres. In looking at these under the 3 category EU Tyre Label system, they are awarded a C rating for fuel efficiency, a B rating for wet grip performance and 69 decibels for noise level. This seems good but not as good as the Goodyear Efficient Grip tyres that get B, A and 69 respectively suggesting these are better than the Michelins on fuel efficiency and wet grip performance and equal on noise level. If one is not needing tyres for snow like conditions, then, given the EU ratings, why do you regard the Michelin Cross Climates are best, particularly as each tyre costs £42 more (for my car) than the Goodyear tyre?

MAK, Essex
Because I have used the Cross Climates for 10,000 miles and average 58.42mpg in a Honda HR-V 1.6iDTEC and I recommend them on the basis of using them rather than on some EC lab tests that are actually about as much use as the NEDC CO2 and fuel economy tests. Over 12,000 miles on Goodyear Efficient Grips on a Peugeot 308 1.2 Puretech 130 I averaged 48.58mpg. If you're not happy about the price for the Michelins, shop around. They are always discounted somewhere. Never ever compare tyre prices from the same source because suppliers all get different deals from the tyremakers at different times.
Ripon pork pies
In order to maintain its service history, I booked my car for its annual service at a franchised dealer. I left the car at the dealership and went shopping with my wife. After about an hour or so I had a call from the dealer to report several items needing attention: wiper blades, rear brake pads and a seized rear brake cylinder. I instructed them not to do the work but to just service the car. Three days later I took the car for its MoT to a local independent garage with a good reputation. I did not tell the garage prior to the MoT of the dealer's report. The car passed the MoT with no advisories. I then told the owner of the garage of my experience with the dealer. I was assured that the car was in fine condition and had none of the defects reported by the dealer. The garage owner said that this was common practice among some franchised dealers but that he always gave honest MoTs. This practice is, without doubt, fraud. I may be 80 years of age but I am not a fool and I know where mine and my family's cars will be serviced from now on.
MH, Wetherby
Yes, can happen. I've had the same stunt tried on me and even wrote a guide to Service Scams.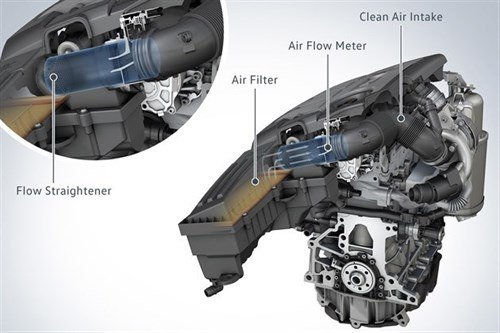 Getting in a fix
My daughter has a 2011 VW Golf 2.0TDI, which I helped her find a year or so ago. It drives very well, is very responsive when needed and returns an average of over 50mpg. In summary, it seems an excellent car. She has had a couple of letters from VW asking her to book it in for the free recall modification to its settings with regard to the emissions issue, but I have advised her against it. I read today that around 75% of affected VW cars in the UK have had the modification done and there are at least some reports of adverse effects that have followed. I can't see many pros to having it done except, presumably, altruistic benefits to the environment. Would you have the modification done to a vehicle you owned?
MS, Pontefract
To avert the various 'Class Actions', mid last year VW issued a letter to most owners of the affected cars assuring them that any issues consequential of the fix would be rectified FoC for two years from the fix and up to 160,000 miles. This is of no comfort to anyone whose EGR is so gummed up when they go in for the fix that the fix cannot be carried out. But, after the fix, any issues such as a clogged EGR or the need for new injectors (that after the fix have to do 50% more work) will be rectified FoC. So the revised advice is to have it done.
The X-Patter
We are an expat family living in Connecticut in the US. We run a 2014 BMW X5 3 litre petrol and a BMW 428 convertible for my wife. The latter is now too small to cope with our two teen/preteen kids and we want to add a second practical car. Winter weather and terrible road surfaces incline us to another SUV. Realistically, it must be petrol powered and ideally have run flats or be retrofittable. I imagine the 2 litre engine choices will feel a little strained (the X5 already suffers from notable turbo lag when lane changing), but we can't face the V8 mammoths from GM available here. I like the F-Pace S, though the interior felt slightly pinched, but we found the Velar a bit undynamic (if more spacious) by contrast. Are there any other quality choices apart from the German makes and would the Range Rover Sport in V8 form feel like a poor compromise of power and momentum? Many thanks if you can assist at all.

GJ, via email
The Range Rover Sport V8 is surprisingly enjoyable to drive on the road. The supercharged Jaguar F-Pace 3.0 V6 is very good too, a bit sharper than the X5 3.0 straight six. Huge variety of wheel and tyre sizes from 18-inch with 60 profile to 22-inch with 30 profile (not recommended unless the roads are billiard table smooth). New kid on the block is the G01 X3 that is the size of the original X5 but much better thought out and can be had with a 360HP straight six turbo petrol engine. I don't get the Velar at all. My personal choice here would be a Porsche Macan. It may just be a dressed up and re-jigged Audi Q5 with less interior space but to my eye it looks great and goes and handles extremely well. 3.0V6 turbo or 3.6V6 turbo engines.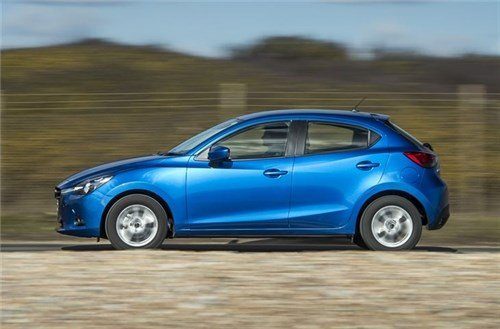 Incapacitated
Several times in recent weeks you have recommended the Mazda 2 automatic, or alternatively the same six-speed torque converter gearbox used in other current Mazda cars. I've owned my Mazda 2 Sport Nav automatic for just over two years now and am thoroughly delighted with it, so fully endorse your recommendation, especially the fuel economy that never falls below 50 mpg. One minor point, over the Christmas period I didn't use the car for three weeks, and when I came to run it again, the stop/start device failed to work. It would appear, after consulting the handbook, that the battery needed a long run to bring it back to capacity. This has now happened, but it took around 180 miles to achieve this.
DH, via email
That's because the Mazda i-eloop system uses a separate capacitor for the stop/start so that the stop/start does not have to rely on the car's 12 volt battery (and does not require a special, expensive 12 volt battery like other cars with stop/start systems). If the car is not used at all the i-eloop capacitor will run right down.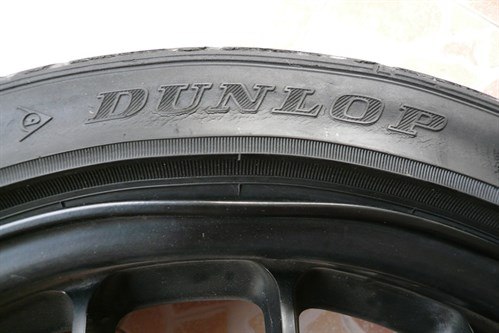 The Bothers Rim
We had all four alloy wheels of our Nissan X-Trail changed under warranty as they were (apparently) porous. Almost immediately I noticed that one of the replacements also seemed to be losing air. I failed to act and go back to Nissan and the car is now out of warranty (it is more than 12 months since the set was replaced). The tyres will need replacing soon and I want to fix the issue, preferably before fitting new tyres, although I accept that if it is the rim, the problem may go away once the new tyre is seated. If I have the wheel stripped and re-coated, what are the chances of this curing the problem? The wheel specialist who has quoted £62.50 to do this suggests that it should, but, as ever, I value your view. 
DM, Dunbar
Depends where the air is escaping. If it's just a rimseal problem then may be okay. If it's a more severe crack, then the sealant might not last long. So I simply cannot say. (Though it probably is nothing more than a rimseal.) If these are the 17-inch wheels then you are far less likely to have trouble than if they are the 19-inch wheels.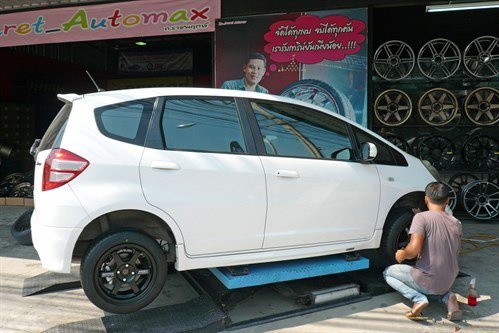 Downsizing
My wife's Honda Jazz is fitted with Dunlop Sport 2030 185/55 R16 83H tyres, now worn down to 3mm of tread. I would now like to fit good all-season tyres, but find Michelin, Goodyear and Continental do not supply that size. In a tyre survey, the Pirelli all season tyre, available in this size, showed poor wet handling and high wear. Are there any other good makes of all-season tyres I should consider without making the handling, comfort or cabin noise worse than with the present tyres? Otherwise can you recommend a summer tyre with good winter/wet conditions performance?
AS, via email
Honda fits odd size 16-inch tyres to the Jazz. We've had that problem too. The answer is to switch to 15-inch wheels and fit Cross Climate 175/65 R15 88 H XL.
SL hell 
I want to buy a used Mercedes SL 320/500, with less than 100,000 miles with a budget of about £6,000 - £7,000, and there seems to be an adequate selection on Autotrader. I looked at one from that source which was within my budget range, albeit in excess of my desired mileage. The RAC report was very favourable but I did not proceed because the milometer was jammed at 125 000; otherwise it seemed a very good car and thus I was encouraged to think I wasn't being unrealistic. However, I'm willing to be guided by your view: am I living in cloud cuckooland? I don't want the 2.8, as I understand the 3.2 is a much better engine. What do you think of the 3.7 and the 5-litre?
DNG, via email
R107s are likely to be rust buckets. R129s can be trouble with automatic transmissions and multiple electrical problems that are difficult and expensive to fix, though replacement keys that weren't available for a while now are. R230s suffer problems with the electric folding top and the fuel tank and a 2003-2004 for £6k-£7k is likely to have problems. See the entries in http://www.honestjohb.co.uk/carbycar and classics. (There are about twn examples of four generations of Mercedes SL in Historics classic car auction at Ascot Raceourse today. See: Historics at Ascot.)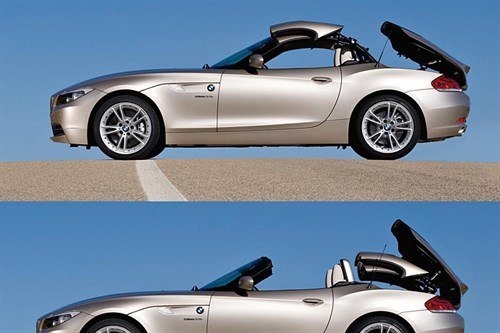 Topless models
I am a female driver looking to buy a second-hand hard top 2-seater convertible. I am thinking of spending a maximum of around £10,000-£12,000. I have been looking at a BMW Z4. What is your opinion of this car, please, and do you have any other similar suggestions?
DCC, via email
Not bad: /carbycar/bmw/z4-2009/ It's that or the SLK (now called the SLC): /carbycar/mercedes-benz/slk-2011/ and: /carbycar/mercedes-benz/slc-2016/ Vitally important to get it on smaller wheels and tyres with a reasonable profile. 17-inch or 18-inch maximum. No shallower than 50 profile.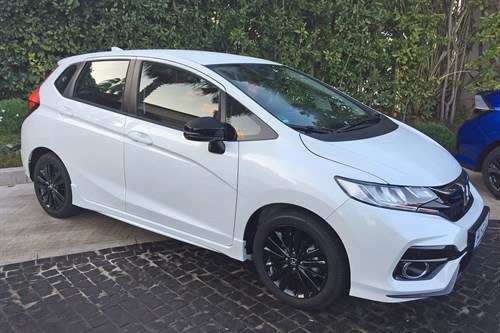 Jazzing it up
I'm going to change my 2011 Jazz, owned from new, which been 100% reliable. I have heard there is a new Jazz this year. Do you know when it will be available and is it just a facelift or substantially changed? I am also thinking of a SEAT Arona with the dual clutch gearbox. Do you know if this is the same box you have warned about from the VW group or has it been improved?
MN, Carlisle
The Jazz has just had a facelift and upgrade, and the new Jazz is the 1.5iVTEC 130 Sport. It's really good because while the Jazz was always the most versatile small car with biggest, flattest load area, not it rides, steers, handles and goes as well as everything else: /road-tests/honda/honda-jazz-15ivtec-sport-2018-road-test/ Unfortunately yes. The Arona has some great engines but is handicapped by its DQ200 7-speed dry clutch DSG.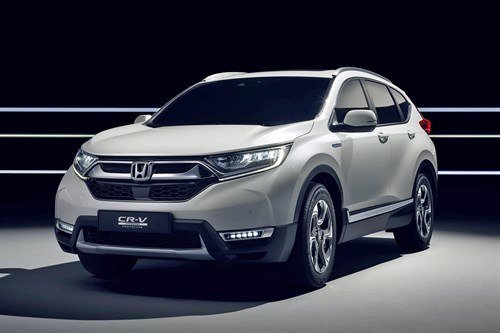 Higher purchase
We wish to purchase a new petrol hybrid. We have previously had 2 much loved Peugeot 3008s but can only see diesel hybrids. We currently have a hybrid Jazz, which is fine, but just slightly small at the back for the three people we occasionally need to fit in. We like the higher seating, and four side doors. We generally do about 8,500 miles a year, mostly short/medium journeys but also occasionally drive to holiday home in France. We would also very much like a speed limiter (not just cruise control). We are attracted to both KIA Niro or Toyota C-HR, or possibly a Honda HR-V.  
CL, via email
Honda doesn't yet offer the HR-V hybrid in the UK and I can't tell you if they will. The next CR-V will be available as a hybrid, but will be expensive: £30k plus. The Toyota C-HR hybrid would do the job, but isn't as versatile as a Jazz/HR-V. It is extremely good to drive, though can suffer the usual CVT syndrome of the engine overtaking the car. This doesn't happen in the KIA Niro that has a DCT transmission, but doesn't steer as well as the C-HR.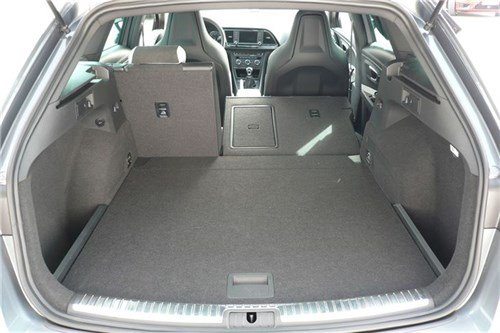 Limp mode
My husband and I are looking for a new/nearly new small estate car with a low tailgate for our young Irish setter who has sustained a bad leg injury (she was run over by a van driver, who then just sped off). What would you recommend? Most of our relatives drive Skodas, which we know are excellent cars, but we would like something a little different. Our budget is up to £30,000.
AB, via email
An estate car usually gets you a level load area, but the load sill is not necessarily very low. You could go for something sporty such as a SEAT Leon ST Cupra: /road-tests/seat/seat-leon-st-cupra-2015-road-test/ Or a Ford Focus ST estate: /road-tests/ford/ford-focus-st-2012-road-test/ Or a Skoda Octavia estate: /road-tests/skoda/skoda-octavia-2017-range-road-test/  Or a Skoda Superb estate: /road-tests/skoda/skoda-superb-2015-estate-road-test/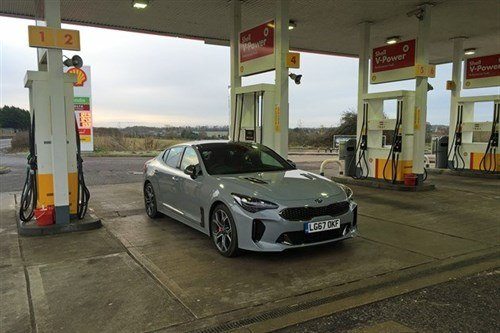 Super Duper? 
I have a two-year old Honda CR-V and have always used Shell V-Power diesel on your recommendation to use a super, until recently when I started to fill with Costco premium diesel premium if I pass a Costco filling station. In a recent column you were asked if Costco premium diesel was equivalent to other premium fuels. I have checked and Costco explains on its website https://warehouses.costco.co.uk/fuel/ that its fuel does the following: Reduces Emissions: Removing deposits allows the engine's sophisticated emissions controls to work as designed, helping to reduce exhaust pollution caused by valve deposits and plugged fuel injectors. Helps Restore Fuel Economy: Clean fuel injectors provide maximum fuel flow and a fine spray that helps create efficient fuel combustion. Regular use of Kirkland Signature fuel promotes consistently clean engines, helping to restore an engine's maximum fuel economy. Fights Harmful Deposits. Deposit control additives clean up existing deposits and prevent new ones from forming. This increases vehicle reliability, reduces maintenance, and helps create optimal engine performance. Improves Performance. Cleaning additives restore power by removing deposits from fuel injection equipment and prevent future build-up that can cause power loss and affect driveability. Am I OK using Costco diesel, or should I stick to Shell V-Power diesel or a similar main brand?
PP, via email
That amounts to a contract, so if it doesn't do what they have stated it does you can sue them for any damage that results. I'm sticking with the Shell Optimax/V-Power I've been using for 20 years and I've never been paid a bean for saying that.
Click to Honest John's Motoring Agony Column 03-03-2017 Part 2
Comments
Author

Honest John
Latest