Honest John's Motoring Agony Column 03-02-2018 Part 2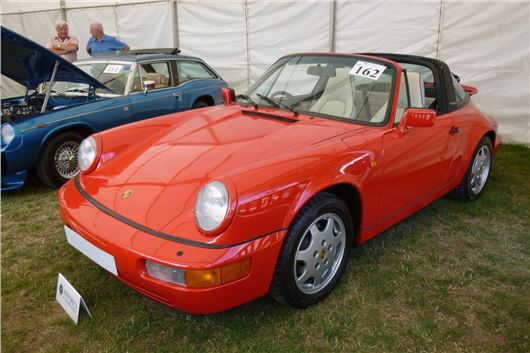 Published 01 February 2018
Click back to Honest John's Motoring Agonies 03-02-2018 Part 1
Apporsching investment
I am considering buying a Porsche 911: probably a 2006 997 2S or 4S. I intend to use it regularly. However, it will have 60k miles on the clock and, whilst 11 years old, it's still expensive, but hopefully will have done most of its depreciating. Is this sensible or should I opt instead for a newer Cayman?

MJ, via email
Better to go for an older 993 or 964 that still had air-cooled engines. They are the last 'classic' 911s.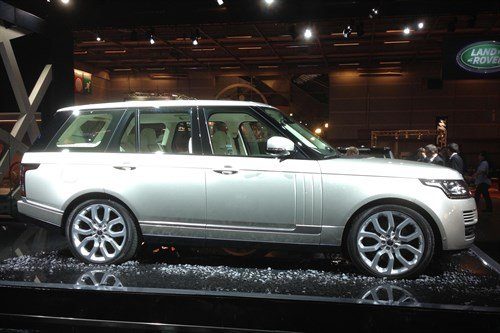 Range Rover Vague
On 21 October 2015 I purchased a Range Rover Vogue, originally owned from new by Jaguar/Landrover and they gave a two-year RR warranty expiring 21 October 2017. At the time of purchase JLR was unable to give me proof of the first service but insisted it had been done as planned in April 2015. After some protracted haggling I managed to persuade them to give me a repeat first service, which was carried out on 11 December 2015 - some 7 weeks after I purchased the car. The 2016 service was duly carried out last December and the 2017 in December when I was shocked to learn that £5,500 of work was required to the engine. The dealer response was that "some compensation might be obtainable from JLR" and they would apply on my behalf. Had the sellers produced the first service on the date I purchased the car, any work needed on the third service would have been carried out within the warranty period as I would have booked the car in by this date for the service. I have no doubt that the damage to the engine must have occurred within the warranty period, which expired 7 weeks ago. The car has travelled a mere 22,500 miles from new in three and a half years and was originally JLR owned. Am I therefore being unreasonable in expecting them to fully compensate me for this repair?
AT, via email
It's not necessarily straightforward to sue the dealer for this on the grounds that the car had not been properly serviced before you bought it. And the dealer may counter that your use of the vehicle caused the problem: maybe too many short runs from cold starts, heavy towing, etc. This is the law as I see it: /faq/consumer-rights/ This is a ink to Small Claims: https://www.gov.uk/make-court-claim-for-money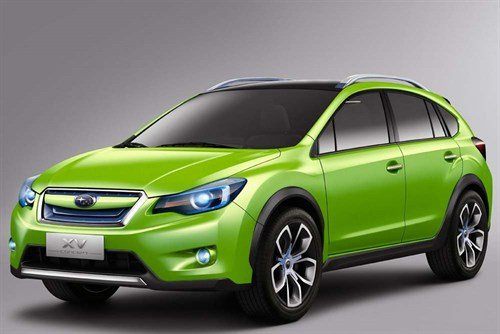 S you V
Despite poor reviews regarding comfort and price, I have been generally happy with my Subaru SV petrol auto. However, it is now 5 years old and the Subaru dealership has left my area. I want a similar compact SUV, but it must be auto with petrol engine due many short trips. I am looking at a Mazda CX-3 and Nissan Qashqai but have heard bad reports of the Nissan CVT box and poor boot space in the Mazda. What do you think?
DF, Lincs 
The Mazda CX-3 is lovely: /road-tests/mazda/mazda-cx-3-2018-road-test/ Mazda's excellent 6-speed torque converter auto (not driven here but driven in many other Mazdas) has proved to be faultless. The slow but spacious alternative is a Honda HR-V 1.5iVTEV CVT-7: /road-tests/honda/honda-hr-v-2015-range-road-test/
Small, but perfectly firmed
For many years I just wanted a runabout that would start in the mornings (it has to live outside). But recently I have been very nearly involved in two bad crashes and now feel very vulnerable in my little tin box. Can you recommend a small, reasonably priced car that would make me feel safe again?
BT, via email 
The Latest Toyota Yaris gets a 5-star Euro NCP rating. More here: http://www.euroncap.com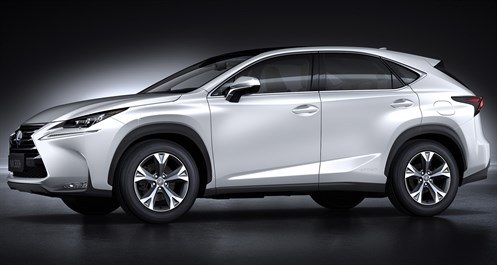 D-monic
After 35 years of driving diesel I am thinking of changing to a hybrid car. The Lexus IS appeals but as I now suffer some back problems I am wondering what would be the best combination of model and tyres for the softest ride. I would be grateful for your opinion on this or any alternative car that might be suitable.
RF, via email
The basic IS300h on 16-inch wheels with 55 profile tyres has the best ride. Alternatively an NX300h for a bit more heights, but again on the smallest wheels with the deepest profile tyres, in this case 17-inch with 225/65 R17s or 18-inch with 225/60 R18s.
Carless ignition systems
Regarding your advice on stop/start button on a number on cars now produced.  Where keyless entry technology is used, the video of a Mercedes car sitting on a driveway in Surrey, shows either the manufacture has not made their vehicle as secure as the current Toyota models, where the key fob can be disabled using the fob's buttons within 5 meters of the car. While some manufactures take security seriously other don't.  The low lives that sell these devices to read the codes transmitted would be out of business.
MW, Peterborough 
Apparently, according to another reader with a C63AMG, Mercedes also offers this feature. So the owner of the C-Class that was stolen from the driveway in the video obviously didn't know.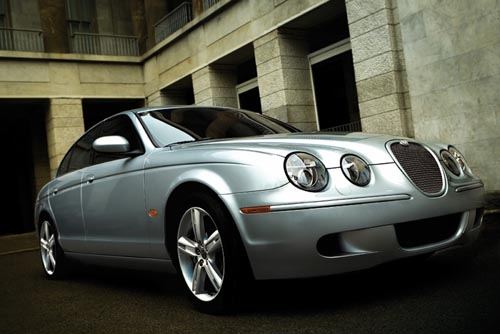 Many tanks
I wholeheartedly endorse your verdict to the correspondent under heading "Do-Do Ron-Ron". I have a Jaguar S-Type with more than 136,000 miles on the odometer. I have used this fuel since it was introduced and the extra cost per litre is more than returned in the performance and engine maintenance.
JF, via email
Absolutely. I'm constantly amazed by the readers who go out and buy a £50,000 car, then expect to run it on the cheapest fuel. Like you, running on Optimax and V-Power I have has no fuel system problems at all in about 1,000 cars over 25 years.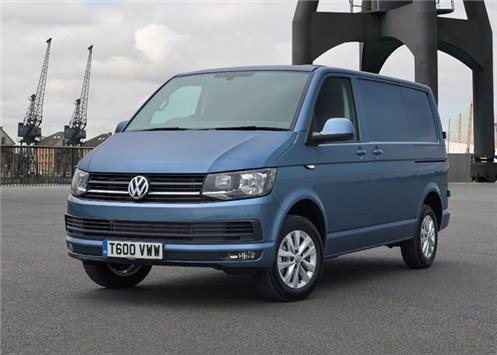 Hill man jinx
We have a VW T6 with the Euro 6 diesel engine and often come back from a predominantly motorway trip of 45 minutes and the engine doesn't automatically turn off. I've read your advice about not turning off the ignition if it doesn't auto stop if there are signs that the vehicle is part way through a DPF cleansing cycle. I recall reading that if you live at the top of a hill you shouldn't turn off the engine too quickly as the turbo will need cooling. We live at the top of a hill, which is a mile long climb from the motorway and we then have to back in to our driveway. Is this a contributing factor? I realise the stop/start doesn't work in reverse so have tried backing in further than necessary then driving forward within the drive. When the stop/start hasn't worked we have driven around the village, stopping occasionally to see if the engine stops. When it does we return to the drive and the engine does then stop. This is a hassle and flies the face of emission reduction. Is it necessary to do this? Are we safe to just switch off the ignition?

MW, via email
Two issues here. The engine is either single or twin turbo. The reason for keeping a turbocharged engine running when the turbos are very hot is to ensure oil continues to be pumped through the turbo bearings as the turbo spools down. If you don't, the oil in the turbo bearing oil supply and oil return pipes will carbonise, gradually restricting the oil flow to the turbo bearings and eventually leading to turbo failure. If the stop/start system detects that the turbo/turbos are too hot it will not automatically shut down the engine. The other issue is active regeneration of the DPF. When you stop the car, best to open the door and smell for something very hot/burning. If you do smell that, the DPF is actively regenerating and if you switch off while this is happening, fuel introduced to the DPF via the engine will dribble down the bores, contaminating the engine oil. If this happens too often the oil will rise to a level that the compression ignition engine runs on its sump oil and cannot be shut off.
Signal fail-lure
My car has a starter button and the keys are normally kept out of sight but in the cloakroom just inside the front door. Would keeping the keys in a metal box insulate them from a potential thief using a signal relay booster outside the house?
FP, via email
From that location the signal from the keys to the car can be boosted by a thief and the car can be started. You need to keep the keys in a 'Faraday' bag or a lead lined signal blocking container (eBay, Amazon). A tin box won't do it.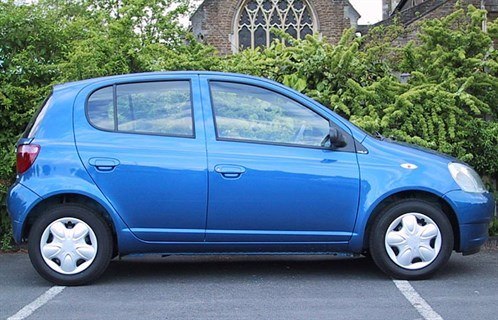 That'll be a first
Can you please suggest a car model/make that would best fit my requirements? I appreciate my budget of £2,000 is low but any pointers would be most helpful. I am looking to buy my first car for my wife and I, although we are in my early 30's and have come to driving a little later than many. I would like a petrol automatic that is large enough to carry 2 sets of golf clubs. We live in East London but would occasionally have to drive to visit family in Chichester. We don't have any children at present and do not have to drive for work purposes.
RB, via email
2001 - 2005 Toyota Yaris 1.3 4-speed torque converter automatic. You could still get a bad one but that is generally the most reliable older small automatic within budget. Far better than a Polo or Fiesta.
Taking the Mickey
I will be driving in France to Disneyland Paris this weekend and I've herd that you need headlight deflectors for my car. I bought a European driving kit from the RAC, which included the deflectors, but when I come to try to see where I'd put them on my headlights, they wouldn't fit. Now, I've spoken to Peugeot and they don't seem to know if I need them or not. They just advised me that Halfords sold some deflectors and that they'd fit any car. Having done some research into Eurolites I found that they do sell them and they'd fit my 2015 Peugeot 308 GT Line but I've been reading some forums and they've been saying that because I've got LED headlamps that I wouldn't need them. Would this be true? I'm a bit confused with it as not sure if I do or I don't and if I do need them, I'm not sure where they'd need to go on the headlights.

LW, via email
Park the car at night facing a wall or your garage doors. Put the lights on full, then dip them. If they dip down you don't need deflectors. If they dip to the left you might or might be able to adjust the lights so they dip lower and do not dazzle oncoming drivers.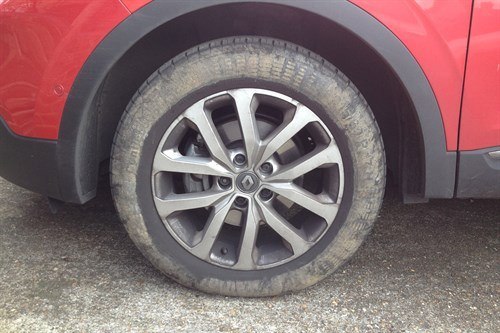 Raising one's profile
Is it possible to buy a new car at the upper end of a range, but specify the smaller diameter wheels (and taller tires) of the entry-level car of the same range? For example, VW Tourans at the upper end of the range are the only ones to fit the 1.4 turbo petrol with auto box, but also have absurdly low profile tires. In the interests of preserving one's back, could one fit 16-inch rims and taller tires instead of the standard 17 or 18 inchers?
NP, via email
You'll be all right on the 17-inch wheels with 55 profile tyres. Not on the 18s with 45 profile tyres. There's a slight problem that some trim levels of cars are EC Type Approved only with certain wheels and tyres. But nothing to stop you making it a deal breaker. If you want 16-inch wheels with 60 profile tyres (preferably Cross Climates), simply make it a deal breaker. No one is forcing you to buy a Touran (3 year warranty) rather than a Carens (7 year warranty) or a Verso (5 year warranty) or a Scenic (4 year warranty). Renault happily allows a no cost switch to smaller wheels with deeper profile tyres.
Flag of convenience
In March 2016, my wife had occasion to call out Green Flag. She did so via Churchill Insurance and was told the recovery vehicle would be about an hour. Within about a quarter of an hour, I had arrived and fixed the car and we cancelled the call-out (again via Churchill). As the problem was fixed, and the recovery call-out was cancelled, we thought there was no need for a damage claim. The first invoice for the call-out for £108 from GF arrived 19 months after the incident. We disputed this and 21 months later, we have received a Final Demand from GF, because Churchill refused their claim. This, Churchill told us, was because my wife had not made a claim on them for the '(non) recovery'. Please warn readers that, even if they have Vehicle Recovery alongside (or included in) their car insurance, they make sure they understand fully how 'the system' works. We didn't, and will pay for it.
DS, Stamfordham
Yes I will. Many thanks. That really stinks.
Click back to Honest John's Motoring Agonies 03-02-2018 Part 1
Comments
Author

Honest John
Latest