Honest John's Motoring Agony Column 27-01-2018 Part 1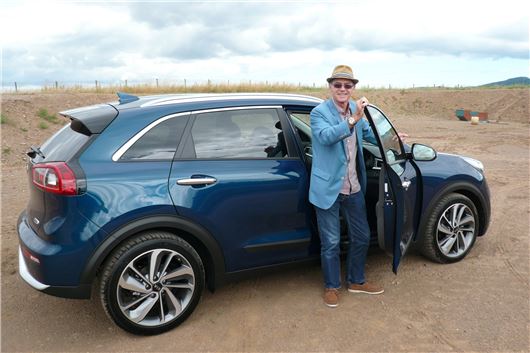 Published 26 January 2018
This Saturday's submissions concern missing links, rattling roofs, anonymous agencies, sufficient sockets, bad buys, chain reactions, and that's less than half of half of it.
As usual, emails to Honest John should be addressed to: letters@honestjohn.co.uk  Please try to keep them as short as possible.
Unchained malady
I bought a Skoda Yeti 1.2TSI 3 years ago using my life savings. The car only had 4,000 miles on it. I had it 3 years then broke down this week and was towed to the garage to be told the timing chain had killed my engine's pistons and valves. I've been told I need new engine. My car mileage is only 34,000 miles. I think it's a manufacturing fault. What are my rights?
DP, via email
It is a common failure with the EA211 engine and is a manufacturing fault. The reason is that VAG cut the price it was prepared to pay for its timing chains. That forced the timing chain manufacturer to extend the working life of the link-stamping tools and the result has been that chains stamped out towards the end of the life of the tool are prone to burrs that eventually cause problems such as the chain snapping. This is completely unpredictable because no one ever knows what part of the life of the link-stamping tool their chain came from. So, with that understanding, go back to Skoda and claim that the chain was "fundamentally faulty" from the day the car was built and that Skoda is therefore legally liable. (In fact, Skoda put up its corporate hands and replaced the engine for a fair dealer labour charge of £500.)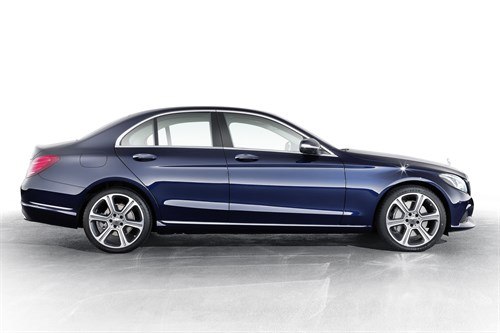 Thoroughly rattled
I have a Mercedes-Benz C200d automatic saloon first registered in June 2016 and purchased from an MB owned dealership. I am wondering if you can offer any advice regarding a persistent rattle in my electric sunroof. I have taken my car back to the garage three times since I purchased in October 2016, and I now have to take it back once again this week. They offered me compensation the first time by offering me 50% discount on my first service. I accepted this but since I have had to return to the garage and on the last they offered me £200 in compensation which I thought was a bit derisory. I haven't cashed this cheque as yet and I wondering what you would suggest should be my next move. The only people that I see are the service department managers and I do not find them very helpful.
BD, via email
The problem here is that it's "only" a rattle and curing it could be expensively invasive, involving significant dismantling of the car that the dealer has been reluctant to do. I don't recommend threatening court action because a Small Claims judge might regard your complaint as too trivial. What you can do is write to the dealer principal of the dealership concerned, describing the problem and the many attempts to cure it (with all the dates) and asking him how he proposes to fix it. Send this by Post Office Special Delivery, keep a copy, and staple the certificate of posting to it so it becomes a matter of record. 
At your service
I am an OAP on a state pension and my car is invaluable to me. It is a 4-year old Vauxhall Corsa, with very low mileage but is due a full service, and will probably require brakes. Servicing at a Vauxhall dealer is very expensive and I have seen a company, 'Servicing Stop', advertising online, which also collects and delivers the car. Its prices are considerably cheaper. I have tried to check online, independently of its website, for reviews but am unsure as to whether to use them or not. I wondered whether or not you could give me any advice, as I have no one to ask.
AH, via email
'Servicing Stop' is an agency that has local garages compete for the work on your car. Since they collect and deliver, you don't always know where the work is being done. That's fine until something goes wrong and the chain of liability is split between Servicing Stop and the garage. I'm not very happy about this. For a simple car like as Corsa, better to go directly to a local garage or to Halfords.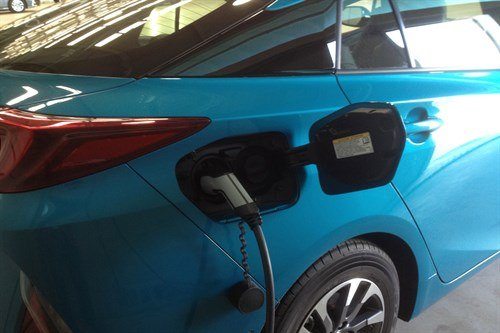 Charging around the country
I have been very happy with my Honda Civic Sport, bought new in June 2015. It is diesel, and as I am now doing only 8,000 miles a year I am ready to change it. I had thought my next car would be hybrid or electric, but I am struggling to find anything that appeals. Also, I am not sure I understand hybrids. I keep reading that they are aimed at the company car driver. Would there be any benefit to me? I was thinking this way as I am not confident that the network of public chargers is up to speed and I don't want the worry of not having enough charge to get home after a longer trip. Or, should I just look for a decent petrol engine until the hybrid/electric offering is wider in a couple more years?
MS, Warwick
You're mixing up electric, plug-in hybrid, and plain hybrid. Electric cars need to be charged; the charge lasts from about 50 miles to around 300 depending on the car. Then it needs to be re-charged. Plug-in hybrids plug in overnight (or whenever) and give an electric range of usually 20 - 30 miles, after which the petrol engine takes over and gives the car a combination of petrol and electric drive. Plain hybrids generally give an electric range up to 5 miles or so and a combination of petrol and electric drive. So, with any kind of hybrid, even a 'range extending' plug-in like the BMW i3 Extended Range, you'll never get stuck anywhere with a flat battery. For 8,000 miles a year a hybrid or a plug in hybrid is entirely appropriate. The Toyota C-HR hybrid is the most stylish. It and the Toyota Prius steer the best. Hyundai offers the Ioniq as purely electric, as a plug-in or as a hybrid, but they don't steer very nicely. KIA offers the Niro as a plug-in or a hybrid. BMW offers the MINI Countryman and the 225ex Active Tourer as 4WD plug-ins. Simplest of the lot is a Toyota Yaris plain hybrid.
"Stuffed"
We bought a car, the gearbox failed, the garage wanted us to pay for a new gearbox, but we talked them into to replacing the car. After a month with the second car we suffered constant juddering, but they kept saying: "the car needs to be run in, run the fuel down to empty, it needs a long run." They put engine cleaner in, but the day before it was booked for investigation the oil sump plug fell out on the M1. Engine stuffed, so the car doesn't work. They quoted us for a new engine. We said no and rejected the car on 29th August. They refuse to refund us. We've spent £2,700 on car hire to date. They are fining us £25 a day storage, won't let us have the car back and now they are going to sell the car to recover the £2,500 for storage. We've spent £10,500 on the car, £500 on stuff, £2,700 on car hire and we still don't have a car. It looks like we are going to end up with nothing and we've spent some £14k this year. We desperately need help. We can't afford to take them to County Court. How on earth do we enforce our rights?
DD, via email
That's a crazy situation, but claims for up to £10,000 can be resolved in the Small Claims track of the County Court: https://www.gov.uk/make-court-claim-for-money You urgently need to put this into action. You cannot claim more than £10,000 so keep the claim within this limit or the case will have to go to full County Court, which will cost you a fortune. This is my interpretation of your rights: /faq/consumer-rights /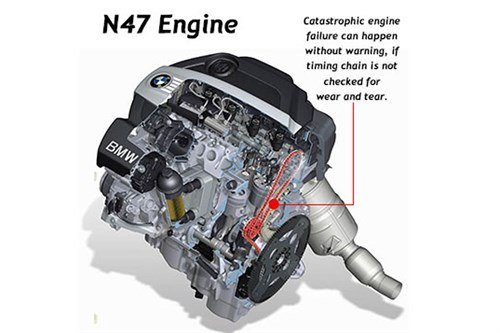 X-factors
I bought a new BMW X3 N47 2-litre auto diesel SE in 2007. It has done 70,000 miles and I intend to keep as long as possible. I have the engine oil changed every year (BMW recommend every 2 years); the gearbox oil, coolant (BMW say both are good for life) and battery have all been replaced as a precaution. The car is garaged and I always let the engine run for a bit to allow the turbo to cool after long runs. I wonder if you have any further suggestions to maintain the longevity of the car?
JH, via email
You're doing all the right things. Could treat it to a change of coolant because the corrosion inhibitors in the original will have degraded by now. Any sign of a rattle from the timing chain, seek immediate attention to the tensioners.
Not Close enough 
I was very aggravated to find the parking warden had left a ticket on my windscreen a few minutes after we parked to go to the Doctors. In The Close, Ringwood, the Doctors have three disabled parking spaces but they were always full. The Close (a cul-de-sac) is short and there were four cars parked in the Close on double yellow lines (presumably with Disabled badges), so I parked on the end of the line of cars. I am a disabled and was clearly displaying my disabled badge, which is valid until June 2019. As the Close is a narrow road, I parked a bit up on the footway so I was not obstructing the traffic, but left plenty on the footway for pedestrians. As only minutes expired before he attached a ticket, did he also leave parking fines on the other four cars? I believe he exceeded his powers as there was nowhere to park in the Close and I am disabled and wish to challenge this ticket. Can I also claim for my Solicitor's fees?
CB, via email
All you can do is take the matter to the relevant traffic tribunal, and try to get a local radio station or newspaper behind your appeal. Don't involve a solicitor at £250 an hour over a £100 parking ticket.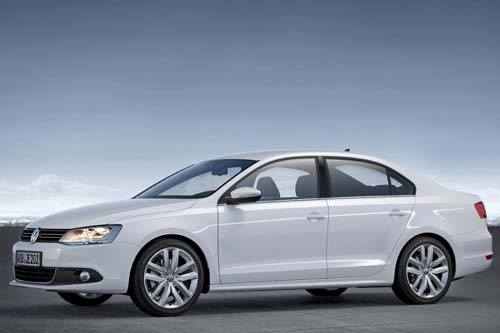 Not entyrely
I have just traded in my excellent 2011 VW Jetta 2-litre diesel at 185,000 miles for a used 2017 Passat SE Business 2-litre diesel 110kW. For the Jetta I had a set of 16-inch steel wheels fitted with 205/60 R16 winter tyres that I used to exchange for the alloys with summer tyres and which I have retained. The Passat has 17-inch alloys fitted with 215/55 R17 tyres. Can I use the 16-inch winter wheels and tyres on the Passat, or should I change the 205/60's for 215/60's, and will these fit the hubs?

JB, via email
In theory, yes. The 205/60 R16s will rotate 19 more times per mile than the 215/55 R17s (809x v/s 790x), so at a true 70 an accurate speedo would say 72. But depends on whether the Jetta's 16-inch wheels are fitted with TPMS valves that are compatible with the Passat's TPMS system.
Indoor pool
I own a 2015 Skoda Yeti Outdoor SEL 1.2 TSI 110. Recently I found the footwell carpet soaking on the driver's side. I returned it to the main dealer under warranty and they kept it for 3 weeks while they ordered and replaced the Sunroof 'Cassette'. The floor well has since become soaked again.  I am reluctant to lose my car again, even though I was offered a loan car, which I could not take as I use my Yeti to transport 2 dogs. Any advice will be most appreciated.
JB, Croydon
Is it the sunroof? Or is it blocked drains to the bulkhead vent well? The vent well is the area under the grille at the base of the windscreen screen that admits fresh air to the car interior. It also admits rainwater, so there are drains either side. If these get blocked with, for example, decomposed autumn leaves, the rainwater can't escape and has nowhere to go except via the pollen filter into the car. The problem could also be the pollen filter seal or its cover. Or could be blocked or pinched drains from the replaced sunroof cassette.
Lock-tight
I have a 2012 Ford Fusion and it has developed an intermittent electrical fault.  When I try to lock, it often fails to work whether I use the remote fob or the key in the lock and when I get into the car and turn on the ignition the warning light comes on and tells me the drivers door isn't shut. In both instances I have to open and shut the door several (sometimes 6 or more) times to clear the fault. Other times it works flawlessly. Without going to the garage for expensive diagnostic tests are there any straightforward fault finding tests that I can try?  I would be grateful for any advice you could give me.
GW, via email
Will be sticking due to moisture. Take the grommet out of the lock face of the driver's door and spray the lock mechanism and servo with WD40 to drive out the moisture. Then put the grommet back, of course.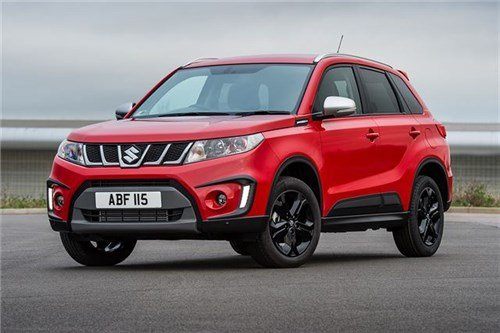 Countryslide
I am retired and have a Honda Civic 1.4 that will be 6 years old next year and out of extended warranty. I live alone in the country and have a Labrador. I drive about 11,000 miles a year. I am worried that things will go wrong with this car as it gets older, and need a reliable replacement. My daughter wants me to get a 4-wheel drive replacement as I often go along rutted roads in the woods. We have had flooding in the distant past, so she feels a higher car would be advantageous. I have about £15k to spend, plus the Honda in part-exchange. How much do you think my Honda is worth please and what would you recommend as a replacement car? 
SC, via email
Assuming your Civic is the 2012 model, £5,250 in p/x: /used-prices/Honda/Civic/2012/?q=1.4/ So that gives you about £20,000, which is enough for a nearly new or ex-demo Suzuki Vitara S 1.4T Boosterjet 4x4: /road-tests/suzuki/suzuki-vitara-s-boosterjet-2015-road-test/  Definitely do not buy a diesel because if any floodwater gets into the engine the engine will self-destruct.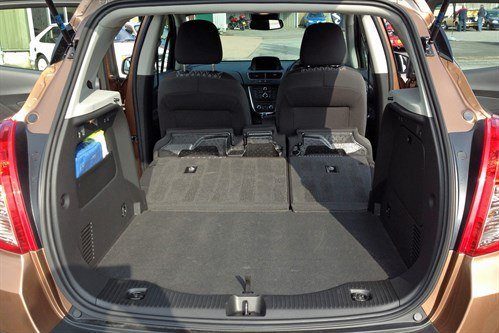 Wishing well
Having recently purchased a brand new Vauxhall Mokka X Elite Nav, our first ever new vehicle, we found that there was no spare wheel. We contacted a local tyre supplier and paid over £200 for a wheel and tyre compatible with our existing wheels. On receipt of the wheel, we found that the designated compartment was too small. Also, the wheel will not fit in the boot area with the rear seats in position. Have you any idea what we can do as our contact with Vauxhall has fallen on deaf ears. 
CS, via email
The first thing you should have done was check if one of the road wheels of your car will fit in the spare wheel well. They often won't because the wheel well is designed to accommodate a space saver rather than a full sized spare:  https://www.ebay.co.uk/i/263387622763?chn=ps&adgroupid=43920634520&rlsatarget=pla-359427365517&abcId=1063846&adtype=pla&merchantid=6995734&poi=&googleloc=9045851&device=c&campaignid=797602469&crdt=0/
Avoidance tactics
In a response to our reader's question regarding automatics you say "Avoid all VW/Audi/Seat/Skoda DSGs and s-tronics." I have driven a 2010 Jetta 2.0TDI Sport with a DSG gearbox since new.  It has just passed 90,000 miles and I am thinking of replacing it with an SUV, possibly a VW Tiguan, Seat Ateca or the new Skoda Karoq (which I have yet to see in a showroom).  In view of your comment should I look elsewhere?
DA, via email
I didn't write that all-embracing statement. It was edited in by someone shortening the copy to fit the space available. The DSG and s-tronic to avoid is the DQ200 7-speed dual dry clutch transmission that continues to give problems. The DQ250 6-speed wet clutch box and the DQ500 7-speed wet clutch box are much more robust. You will have the DQ250 6-speed wet clutch box. The new Tiguan 2.0 litre models and all other new 2.0 and 2.5 litre transverse engined VAG cars have the DQ500 7-speed wet clutch box. Smaller engines still come with the problematic DQ200 7-speed dual dry clutch box.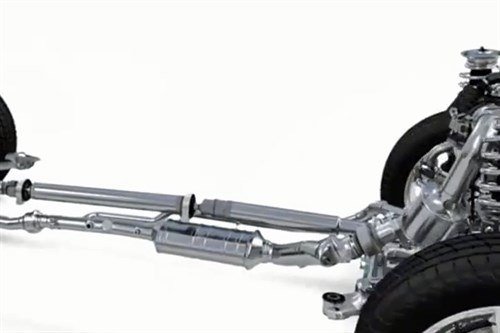 Location, location, location
Was it a coincidence that in your column there was mention of the Ingenium diesel engine as fitted to the Discovery Sport and a mention of AdBlue reducing the fuel efficiency of Diesel engines? My Disco Sport has just gone into the dealership for its third free fill up of AdBlue at 11,000 miles and I was informed the experiences is an average between fills of about 4,000 miles. Also, despite using super fuel I am only achieving 27mpg on a mainly long runs in the car. I strongly suspect all three problems are interlinked. I set out below a note I have received from JLR. "As confirmed on the telephone the 'contaminant' (in the lubrication oil) is diesel fuel. As part of the regen process, diesel is injected into the combustion chamber (post burn) so that it burns later in the exhaust - thereby regenerating the DPF. If the engine is switched off before the regen cycle is complete, any diesel fuel left in the combustion chamber will leak past the piston rings/seals into the engine sump, diluting the oil.  When the dilution reaches a predetermined level, the warning light is displayed, indicating that an engine oil and filter change is required (the frequency of this is very much dependant on customer drive cycle)." To me this is a complete BS answer. How can fuel not under pressure work its way from the cylinders into the sump oil when the engine in this area normally works at very high pressures? In my view the suspect parts for this leakage must be the oil seals on the turbo. If you have any bullets I can fire at JLR in response by way of a supplementary questions I should be pleased to receive them
SH, via email 
The explanation given to you about oil contamination is correct and this occurs in any diesel car with a DPF that is not closely coupled to the exhaust manifold and that cannot therefore passively regenerate. If your Disco Sport is not regularly used for long runs then it will have to actively regenerate and one way to prevent problems is to always open the driver's door before you switch off the engine. If you can then sense heat under the car you need to drive the car for another 5 - 10 miles to ensure active regeneration is complete, otherwise the extra diesel fed into the engine to actively regenerate the DPF will sink into the sump. Inconvenient? Of course: one of the penalties of driving a diesel these days, and not merely this particular diesel. A new Service Action bulletin SSM73697 was issued on 2nd January: "A quality concern has been identified with the Selective Catalyst Reduction (SCR) catalytic converter and it does not align to the calibration management software for this system and therefore does not manage the soot levels as required." Complaints about Ingenium diesels in Discovery Sports here: /carbycar/land-rover/discovery-sport-2015-l550/?section=good /
Click to Honest John's Motoring Agony Column 27-01-2018 Part 2
Comments
Author

Honest John
Latest