Honest John's Motoring Agony Column 06-01-2018 Part 1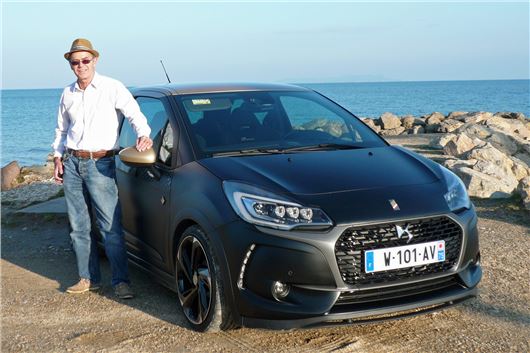 Published 05 January 2018
Today's mechanical machinations involve big brother, taking the piss, weighting for it, getting a 'luber' and a burning question.
As usual, emails to Honest John should be addressed to: letters@honestjohn.co.uk  Please try to keep them as short as possible.
Track limits?
Given that most cars are now factory fitted with satnav (and therefore GPS), why can't this be used to track the vehicle if it is stolen?
SS, West Sussex
That is about to start happening. From April 2018, under EC Directive 2007/46/EC, finally enacted in 2017 (https://en.wikipedia.org/wiki/ECall) every new car in Europe will have eCall crash alert tracking fitted as standard. This automatically dials 112 and locates of the car by GPS. However, the basic telematics could be employed to locate the position and speed of the car at any time.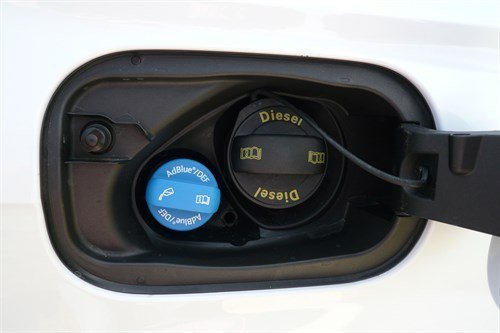 "A word in urea"
My wife's Tiguan and my Macan will both need AdBlue at some stage. It seems that both dealerships charge small fortunes to top up the tanks considering the cost of the fluid online. Can I top up the levels safely by myself using online bought product and is there any safety hazard or paint damage I should be aware of?

RG, via email
I don't see why not. Most A road and Motorway service stations now have GreenChem AdBlue pumps for trucks. If there is a blue filler nozzle under the fuel flap you can easily do it yourself. The stuff costs between £13and £16 for 10 litres and can be bought in 10 litre containers, so no need to buy online. If the filler is hidden away somewhere, then refilling might be more difficult and it's a nasty urea solution that you don't want to get on your hands or your clothes.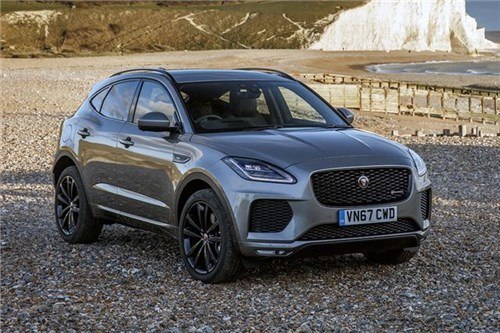 Heavyweight contender 
I currently own a 2012 BMW X3, which I have had from new and which I have been exceptionally pleased with. It has performed all that I have required without a blip. I go skiing, taking the car every year. I also do long-distance motorway driving and some limited off Road/Track driving. It has performed all these functions without a hiccup. Time for a change now but what do I get? The X3 has gone up in price about £6,000 from the previous model, which, for me is expensive, so am looking at alternatives such as Jaguar E-Pace, BMW X1, Audi Q3, Mazda CX-5 and maybe Hyundai Tucson. Which would you recommended if the X3 is out of reach for me price-wise. There is also the new 4X4 Alfa Stelvio to consider.
DS, via email
The Austrian build Jaguar E Pace is just starting to arrive, but steel construction means it weighs 100kg more than the bigger F-Pace. Test here: /road-tests/jaguar/jaguar-e-pace-2018-road-test/  The BMW X1 20i is a contender. Mazda doesn't do a 4WD CX-5 with a petrol engine in the UK, even though the combination is offered in other markets. I think an Alfa Romeo Stelvio with the right engine and drive would be as expensive as a new G01 X3 20i. /road-tests/alfa-romeo/alfa-romeo-stelvio-2017-road-test/ The new G01 X3 is a much better car than the F25: /road-tests/bmw/bmw-x3-g01-30d-2018-road-test/  The Q3 is getting a bit old now and apparently an MQB based replacement is on the way.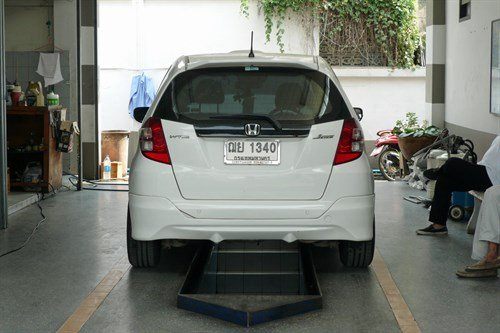 Oil be damned
My BMW 2-Series Active Tourer 218i Sport, bought new in September 2016, has covered 7,500 miles. The first service is in May 2018, or after a further 12,000 miles, whichever comes first. Following recent comments in your column, I checked with BMW that my car was not affected by the crankshaft main bearing recall and was told that, after checking with the Regional BMW Technical Manager, "there is no truth in the rumour that BMW are changing from long life oil services to 10,000 miles/12 months on that particular engine." I can see the sense of more frequent oil and filter servicing, but is there good scientific evidence that this will reduce the risk of death and disease of the modern car engine when compared to the timetable recommended by so many car manufacturers nowadays?
JS, Thirsk
Yes. It's a fundamental fact. BMW or any other car manufacturer with a short warranty does not care how long your engine lasts beyond 6 years because that is the extent of its liability. It had been shortening oil change intervals where engines have been regularly failing within 6 years because it remained liable for them. Manufacturers that provide long warranties of 5 or 7 years insist on annual oil changes. And in countries such as Thailand and the USA, drivers routinely take cars to 'lube centres' for oil and filter changes every 5,000 miles. This costs around £50 for 'fully' synthetic, instead of the ridiculous £250 - £300 quoted by some UK dealers. I've seen stickers pulled off engines in lube centres: Oil changed 520,000 kilometres; Next oil change 528,000 kilometres. Doesn't that tell you something?
Mercedes Burnz
A friend of mine owns a Mercedes CLS250 CDI Shooting Brake. He has complained to Mercedes about an intermittent burning smell coming from the rear end for some time but has been fobbed off by the dealer as something that will disappear over time. Last week it eventually (and probably inevitably) burst into flames on a friend's drive. It was unoccupied, fortunately but is a write off. Mercedes appears completely disinterested, claiming they have no knowledge of this occurring in any other CLS. Further research on the internet shows that this is in fact a common problem, with many instances and recalls in the US. This also appears to be a problem with UK models, but no recalls and little cooperation from Mercedes. My friend's biggest concern was what would have happened in a situation where he was carrying his grandchildren in the back at the time as the fire took hold so quickly. Also, his insurers will only compensate to the commercial value of the car, leaving him out of pocket by around 50% of what he paid for it as en ex demonstrator. Where does he go from here? Your advice would be most valuable.
MY, Dunstable
What it could be is the car being switched off mid-active regeneration. An active regeneration pumps diesel into the DPF to create an 800C fire that burns off the soot in it and this is probably what your friend has been regularly smelling. He should not have switched off the engine and should instead have continued to drive the car for another 5 - 10 miles. Inconvenient, but that is the inconvenience of owning a diesel used for repeated short runs. I'm guessing but, over time this intense heat could have melted off the heat shield between the DPF and the car and that's what led to the fire. Could, of course, be a battery fire or something else, but the repeat burning smell led me to that diagnosis. You make a good case for independently bought GAP insurance to bridge the gap between the insurance payout and the invoice price.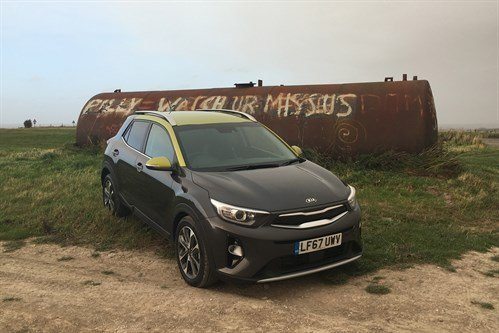 Good Korea move?
I have been driving a Mondeo LX 2.0TDCi for the past few years while I was still working. Now retired, I am looking to replace it with a smaller petrol driven car (low mileage around 1 year old, but might consider new) to cover about 7,000 to 8,000 miles pa, mainly local driving with two or three 400 mile round trips and a similar number of 150 mile trips. I have been particularly interested in Hyundai i20 and i30, which appear to offer value and reasonable boot space, but would welcome your thoughts on any other suggestions you may have which would suit my requirements. 98% of the time it is only me in the car or me + wife.
MW, via email
The KIA Rio is the same thing as a Hyundai i20 but with a longer 7-year warranty. Curiously bland to drive, though, unless with the 1.0 turbo engine. You might also consider a KIA Stonic: /road-tests/kia/kia-stonic-2017-road-test/
Bad trip 
I purchased a used BMW 220i from a BMW dealer on Friday 24th November 2017. The attraction was it was a two-year old car, with a mileage of just 3,262 miles on the clock. The dealer had requested its own HPI report - reference number 4507402/ADV v.1, dated 12th September 2017 and gave this to me when I collected the vehicle. This report shows a mileage of 28,191 miles at 7th April 2017, then zero miles at 29th August 2017, then 3,262 miles at 11th September 2017. So I have three questions: How accurate is this type of report? How can I determine the real mileage of the vehicle? And what recourse can I take if it turns out we were miss-sold the vehicle? 
RE, via email
Mileages are recorded by MoT stations and thereby by the DVSA and DLVA every year after 3 years old. Your car does not need an MoT for another year, so I don't know why the mileage of 28,191 was recorded. Might have been by a tyre shop. Might have been a mistake where the trip mileage of 2,819.1 was misread as 28,191. Nevertheless, the history of the car is blighted and it must either be corrected or the car re-sold to you at a mileage of 28,191 + 3,262 at an appropriate price or the dealer must give you your money back.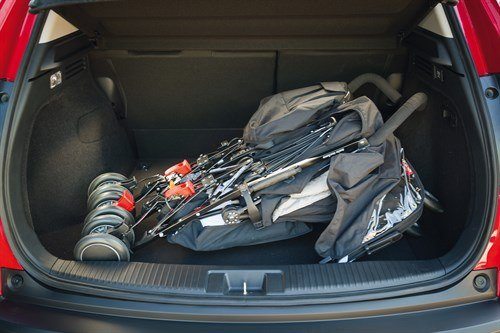 Grandad tourer
My wife has a Fiesta, which she is very happy with. However its 3-year lease expires in March 2018. Two grandchildren have appeared (now 18 months) and the Fiesta is too small to put child seats in the back and a double buggy in the boot. What would you suggest-she does not want to go up to a full SUV size. We have looked at a Mazda CX-3, Hyundai ix20 and Kona, and a Vauxhall Astra. What would you suggest as best fitting the bill? Please include anything even though I have not mentioned them above. We tend to lease (not PCP) with full maintenance over 3 years to take the worry off maintenance and repair costs-is that the best option?
RH, via email
A CX-3 is the nicest. A Honda HR-V is roomier. A Honda Jazz would do the job and a bigger 1.5 engine arrives for it this month. Stonics, Konas, Aronas, Capturs, C3 Airscapes, 2008s are other possibilities.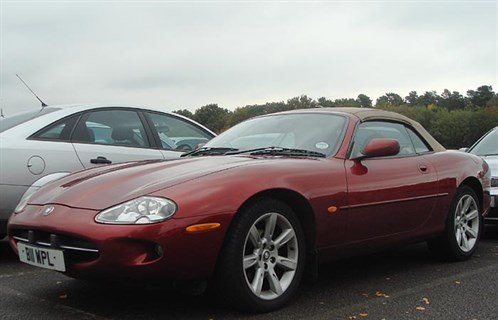 Nick Jagger?
My husband has owned a Jaguar XK8 since new and first registered on 1st January 1999. It is in excellent condition (bodywork and mechanically) and has travelled just about 60,000 miles. Due to health issues, it is likely that he will not be able to drive for much longer and the car will have to be sold. I know that a number of people would be interested buying the car, but, as I would be in charge of the sale, they seem to think that, as a woman, they can get away with offering a very low price and that I will agree. I would be grateful if you could give me a realistic asking price so that, to put it bluntly, we are not ripped off. Also, the car has a cherished registration: '2 NO', which, we would not sell with the vehicle. I know that there are now a number of companies dealing in such number plates.  Would you please recommend a trustworthy company to market my husband's registration plate. (I was very grateful for your assistance when I finally had to part with my Audi S2 Quattro Turbo: you were a real help.)
KJ, via email
The top independent dealer for this sort of car is http://www.roberthughes.co.uk/stocklist.html / He should give you a fair price. Otherwise, consign it to auction, but that is more risky: http://www.historics.co.uk / The registration is extremely valuable (far more than the car) and needs to be transferred to a retention certificate and the car re-registered with a date-related registration. This explains how to do that: https://www.gov.uk/keep-registration-number /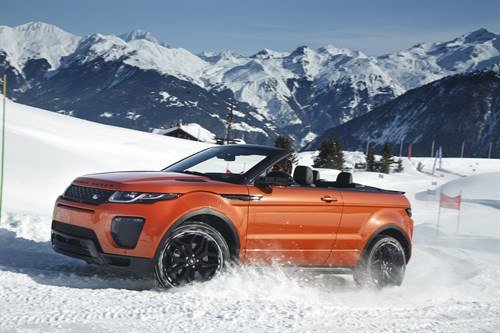 Saving space
My 2016 Range Rover Evoque has 20-inch wheels shod with Continental tyres and a 'pump and gunge' tyre repair kit the thought of which makes me cringe in the event of a flat tyre. However, Land Rover only appears to supply 18-inch space saver spare wheels and tyres for the Evoque, which everyone, including Land Rover, advise me are satisfactory for emergency running along with the 20-inch wheels. Since these are the same people that advised me to follow Land Rover's service interval of 2 years/21,000 miles with no intervening oil change, is the advice regarding the 18-inch space saver wheel correct?
JH, via email
The space saver will be approximately the same rolling circumference as all the standard wheel and tyre combinations. But it is for emergency use only, maximum speed 50mph and both the roadholding and the braking of the car will be compromised, especially in the wet. (Wet braking is the bit they don't tell you about.)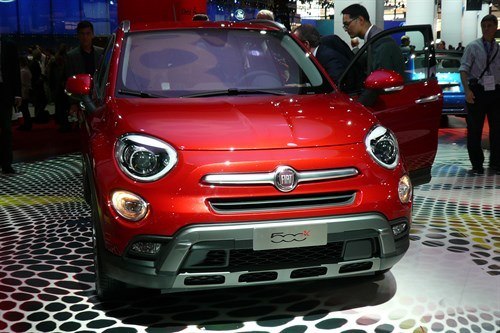 X-Mess
My FIAT 500X 1.4 MultiAir 140hp Lounge was 2 years old in October 2017. However, before this, in mid August I came back from holiday and, although it was garaged, it would not start with the automatic starter button. I called the RAC Home Start. Their rep could not start it either, and towed it away to the FIAT dealer where I bought it and it has been there ever since. The dealer tells me the engine is 'flooded', which damaged the top half that needed replacing. There were excuses for delays with parts or tools. After about 8 weeks I contacted FIAT customer service. They liaised with the garage. The dealer tells me FIAT insists the other half of the engine needs to be thoroughly checked and this is the reason for them keeping it. I asked for and received a courtesy car, which is a 500 model two door, much smaller than mine and not big enough for my grand daughter to travel easily in the back. Is this a problem I should just be sitting out? I don t have the car I paid for and haven t had it for over three months now. I believe it will be under warranty but after all this time I am not sure I want this particular car back. If and when it does come back, what guarantees should I insist upon for the future? Am I entitled to any compensation at all? Does this model have known issues? What would you do in my situation? 
LC, via email
If they are replacing the engine FoC, FIAT has no case to answer. This is the first we have ever heard of the problem happening. You have a right to expect the car to be of "satisfactory quality", but it's impossible to allege that it came with a fundamental fault. It seems that either you or the garage somehow broke it. So I think all you are entitled to from the dealer is under the terms of the warranty.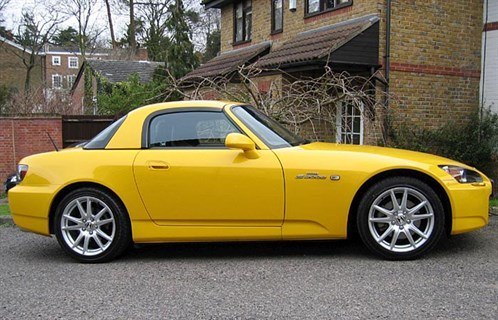 Bendy toy
Because of my age, I'm finding it very difficult to get in and out of my Honda S2000 GT Edition 100 (No.49), which was first registered on 18th May 2009. On the MoT certificate, dated 19th May 2017, Devonshire Motors (who are permitted to service Hondas) the mileage is 17,339 and it's now 17,771. The car has a full Honda annual service record. It is in excellent condition inside and out and, with the exception of a new battery - installed a month or two ago - and a replacement Cobra alarm immobiliser, everything else is original equipment. I bought the car on 19th October 2011 and there have been two previous owners. Since I have owned the car, it has been driven only in dry weather. The hardtop was removed the day after I arrived home and hasn't been fitted since; it remains stored under, a Honda cover, in my garage. There seem to be relatively few Edition 100s about; I don't know of another in North Devon. I would appreciate your assessment of the car's value - it must be worth 'the odd bob' - and should finally decided to sell it, how would you recommend. 
FTH, via email
To me it's a classics auction car but definitely not during the winter. In Spring 2008, consider an auction house such as http://www.historics.co.uk / There is a UK S2000 Club with a classifieds ads section: http://www.s2kuk.com/classifieds.php / and a forum: https://www.s2ki.com/forums/uk-ireland-s2000-community-25 / 
Click to Honest John's Motoring Agony Column 06-01-2018 Part 2
Comments
Author

Honest John
Latest