Honest John's Motoring Agony Column 16-12-2017 Part 2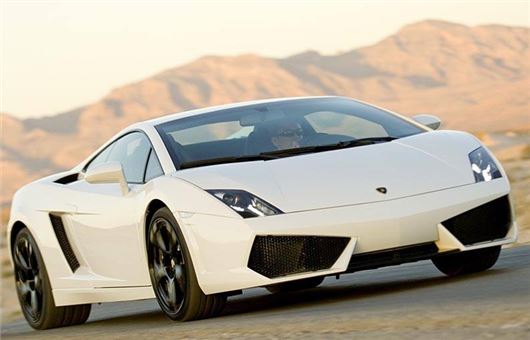 Published 15 December 2017
Click back to Honest John's Motoring Agonies 16-12-2017 Part 1
Man with a Lamb
I purchased a second-hand 2010 Lamborghini Gallardo from a dealership in Enfield on 22 August 2017. I drove the car initially off the dealership on 1st September 2017. From driving off I noticed the convertible roof did not work properly. I took the car to Autoaudio who are car specialists (they and have a partnership with HR Owen). They had the roof looked at 3 times and still didn't fix it, I also had some upgrades done, namely a new stereo and PPF. In total I spent about £7k in upgrades. As soon as I drove it from Autoaudio I had some lights appearing on the dashboard, I took the car to my specialist mechanics: 911SBD in Staples Corner. They ran a diagnostic check on the engine and noticed that the number 10 cylinder was misfiring. They explained to me that there were some faulty sensors, however they have now informed me, on further investigation, that there is scoring on numerous cylinders and the engine needs to be stripped down and re-built and the job will take about 2 months to do and cost me about £20k I bought this car from the dealer for £114k and part exchanged my Porsche for £28k. To date I have not driven the car because it has been in the garage and I am looking at a very hefty bill and further delays. These problems clearly existed beforehand, the dealer has not given me the appropriate warranty for the car and he has not been honest about the condition of the car.
MF, via email
A bad experience. These are your rights: /faq/consumer-rights/ You will need to engage a solicitor to ask for a full refund because the car was supplied to you in a fundamentally faulty state. The relevant case law is Clegg v Olle Andersson (trading as Nordic Marine), House of Lords, 2003. Bear in mind that the dealer is in no way responsible for the additional work you voluntarily had done to the car. If you reject the car, you will have to swallow those costs. You might prefer to pursue the dealer for the cost of rectifying the engine, but I would not do that because of the amount of legal wrangling likely to be involved and the further likelihood that it might not get fixed properly first time round.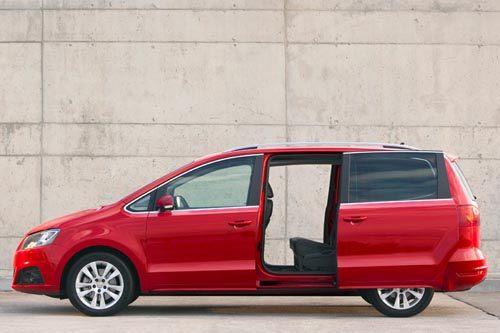 Limp excuses
It's been a while since I wrote to you for advice and we still have the SEAT Alhambra we bought, now on 50,000 miles and still being looked after by the franchised dealer. On our way home last week, the car went into what I now know to be "limp mode". It cleared and then drove fine, but a warning light came up on the dashboard. I called the AA and the guy diagnosed a "faulty EGR valve." He blanked it off and advised us to get it to the dealer asap. The dealer told me I could be looking at anything between £1,000 to £1,500 to fix it. The dealer did a diagnostic check today and the good news is that the problem was actually a faulty vacuum regulator solenoid valve. Cost £140, inclusive of parts, layout and VAT. Phew. However, my son, who thinks he knows everything, has told me I should stop buying supermarket diesel and start buying a superior brand to help keep the EGR valve and DPF clean. I think it's called Shell optimal, but I'm not sure. Has he got a point, or is it all smoke and mirrors?

CB, via email
If you are using basic supermarket diesel you are ignoring the advice I have perpetually been giving for more than 20 years and you are bringing fuel and emissions system problems onto yourself. I advise you to use branded superdiesel, whether it be Shell V-Power, BP Ultimate, Total Excellium, Esso Synergy Supreme Plus because all of these branded supers advertise their benefits and if they cannot be proven to work then the Advertising Standards Authority would ban the advertising and the companies would be prosecuted for fraud.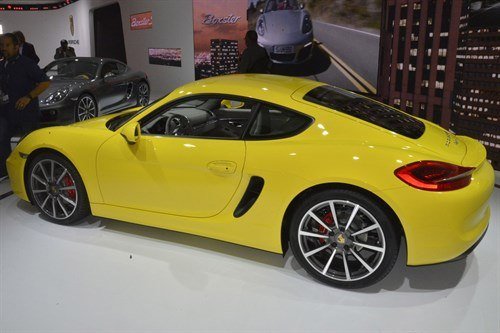 Bit of a shocker
My Porsche Cayman is coming up to three years old and has done 18,000 miles. Today it had its first MoT, which it unfortunately failed because of a 'serious leak from the offside rear shock absorber'. The car is my prize possession and hasn't been subject to any undue treatment, so I am wondering what might have caused this, and whether it is the sort of life to be expected from a component on premium brand car? I am also informed that it is recommended to replace the shock absorber on the nearside as well, even though it is not showing any sign of wear, which will presumably double the price of the repair.  Is this advice correct? Unfortunately the Porsche warranty is only for two years, so I am expecting a repair bill of well over £1,000. Do you think there are any grounds for asking Porsche for a goodwill contribution towards this? Any advice you can give would be very much appreciated.
RT, Whitchurch, Shropshire
Yet further evidence of the poor quality components being fitted to VAG cars sold to buyers blinded by the illusion of quality imparted by the trim. This is also becoming common on A3s, Golfs and Octavias, and everyone is being told "tough luck; they are wearing parts only warranted for 6 months." Why do buyers put up with this?
Swiss cheesed
I recently visited Warwick Services: the inappropriately named 'Welcome Break'. I had hired a car from Avis, as I was visiting from Switzerland, and had a two and a half hour meeting in Starbucks. A few weeks later I received a £60 fine for apparently overstaying by 31 minutes. It's apparently a 2 hour limit. If this was not bad enough, Avis has now charged me a whopping £30 on top of the £60 in administration costs. Apparently, it's all in the terms and conditions of both Welcome Break and Avis, but I am left highly irritated and feeling ripped off by both companies. Clearly, if I had simply left the car there and not spent any money then fair enough, but I was using the facilities and the additional charge from Avis is a joke considering I could easily have paid the fine myself directly had I been asked
SW, Switzerland
Yes, it stinks and I have been campaigning against this for some time but unfortunately the vested interests are winning. The Government exhorts us that "Tiredness Can Kill. Take a Break" on motorway overhead dot matrix displays. The only motorway "rest" areas it provides are motorway service areas leased to private enterprises. And to control the parking on them they call in enforcement outfits that make their money by issuing penalties for failing to conform to their 2 hour free parking rule. They have even issued penalties to drivers who broke down at the motorway service areas. I think a more sensible limit would be 3 hours, But if they play fair and impose well noticed, easily paid charges for exceeding 2 hour stays (as those at Warwick Services in the photo), then fair enough.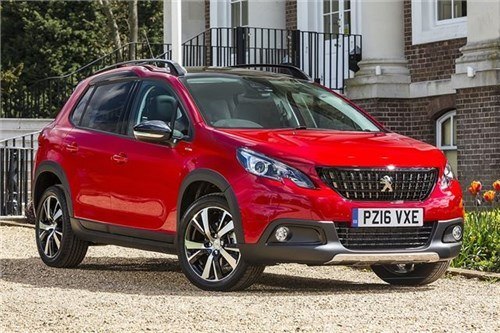 Higher car
I'm looking at changing my 2014 VW Golf 1.4 TSI auto 5-door for an SUV with similar performance, and under a year old. What do you suggest please?
PH, via email
Suzuki Vitara S 1.4T Boosterjet 4x4 6-speed torque converter auto or Peugeot 2008 1.2 Puretech 110 EAT6 6-speed torque converter auto or Mazda CX-3 2.0 Skyactiv 6-speed torque converter auto.
Highly tuned
I am a middle-aged lady and have driven a 2003 Ford Focus Ghia TDCI for the past 9 years. It has only had a full service once in that time, has passed its MoT every time and, apart from new tyres and brake linings, has been brilliant. I feel now I should replace, it but with what? I fancy a Fiesta, but there is a bewildering choice of models.  What do you suggest? I am a musician, so travel late in the evening, and some motorway driving. I can spend up to £8,000.
RB, via email
Avoid diesel this time round. Your 2002 Focus was not fitted with the complicated emissions devices that cause enormous trouble on more recent diesels, especially those used for comparatively short journeys. Along with Golfs and Qashqais, recent Focuses have not been brilliantly reliable. Toyotas, KIAs and Hyundais have been much better. Consider a KIA cee'd or Rio, a Hyundai i30, or a Toyota Auris hybrid.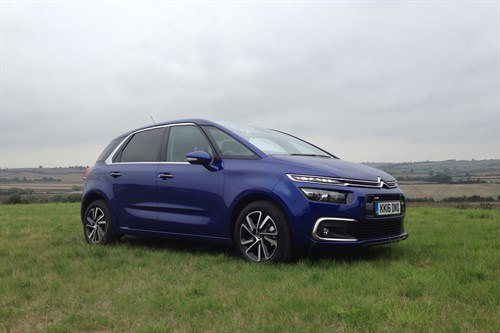 Non-stop
I recently asked you about the 1,199cc engine in a Citroen Grand Picasso and was somewhat pleased to see my question appear in last Saturday's Motoring Section - thank you. I have a follow-up question and wonder if you could offer some more advice, please?
In your email, you mentioned that because of the turbo, I should idle
the engine prior to turning off and this got me thinking about what
would happen if the Stop/Start system kicked in after a long run and
prior to me being able to idle the engine. Is there a safety device to overcome potential problems?
JM, Gloucester
The stop/start will not stop the engine if the turbo is too hot, and in fact that's a good measure, because if you roll into a motorway service station for fuel and the engine does not automatically stop, leave it running for a minute or two because it did not switch off automatically because the turbo was too hot.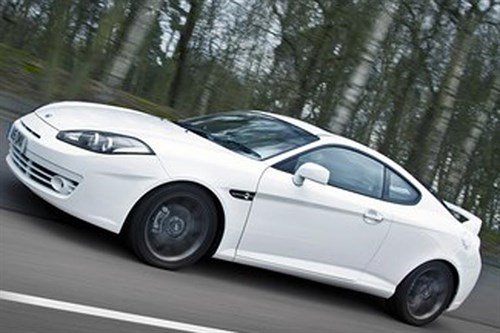 Chicken coupe? 
I own a 2004 2.0-litre Hyundai coupe. At 59,000 miles, this good-looking car, the body of which is in fine condition, has a clutch that I think may need replacing soon. I enjoy driving it and would like to keep it rather than invest in the expensive alternative of buying a new vehicle. Any thoughts on spending a few bob on it rather than a replacement? What else may go wrong? Is there, unlike an MoT, a service that offers a full vehicle check that is reliable and can assure an owner of potential problems or better still, an assurance that a car will be trouble free for a foreseeable future.

MC, via email
If you like it, carry on. It's worth "buttons", as they say in the trade, so, having replaced the clutch, you might as well soldier on getting value out of your new clutch. It is, however, a belt cam engine and if the belt has not been changed, that needs doing too. You could spend £200 - £300 on an independent vehicle check by the RAC or by DEKRA, or have a garage check it over, in which case they would either have to charge for the check-up or charge for a list of replacement parts.
Areas of low pressure
My Hyundai ix20 is a great car; very reliable as recommended by you. I am mystified that an alert pops up each year 3 weeks before its service is due stating tyre pressure is low, despite regular checks showing they're accurate. On mentioning this to the Service manager, he says it's due to temperature variation in November. Why is this happening when the pressures are correct? Is it actually a service reminder from the computer?
CS, via email
Tyre pressure is related to heat in the tyre and can vary by as much as 2 - 3 PSI in winter, so if you run your tyres at minimum cold summer pressure, the pressures will be a little lower in the winter.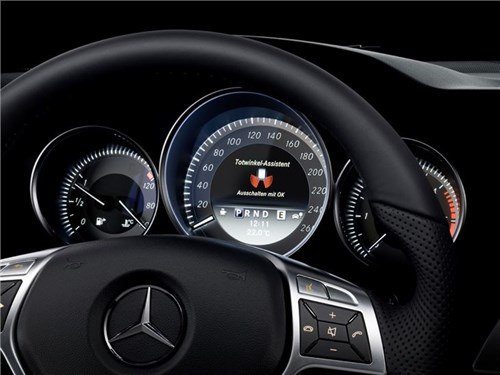 Struggle steering 
I drive a Mercedes C180 registered September 2012, stop/start saloon car, that I bought from the local Mercedes dealer in 2014. In early autumn last year, the steering wheel started to stiffen up during the initial drive, but freed up after few minutes of driving. However, after a few weeks of this experience, I was driving round a round-about, a few seconds after start up, when the steering wheel completely locked for a few seconds before again releasing and performing normally for my short drive home. My garage identified the source to be the battery being very low on charge. It was recommended that I bought a new battery. The problem was rectified and the car performed normally until last month. As I was turning right on a green traffic light immediately on leaving the local Sainsbury's store, the steering again locked up, only to release itself on my straightening on to the main road. This time, I measured the battery potential (12.0 volt) and it showed that the charge was relatively low, but strong enough to start the engine. My garage identified again that the power was momentarily off, and it looks like the problem was identical to what had happened last year. For my own peace of mind, a new battery was bought and replaced the existing low charge battery. Again the problem was cured and the car is now driving smoothly. As this is, potentially, a serious issue that could lead to a major accident, I have reported it to Mercedes, but their response has been very negative. Your views on this issue would be very much appreciated, and also, from your experience in the trade, have you ever come across a similar occurrence with any modern car, especially the stop/start models. The service manual with my car does not refer to any test on the battery, and without the usual poor/non starting experience, I am not aware of any battery quality measuring meter on any car. I suggested to Mercedes that a battery potential meter should be used to measure the state of the battery prior to start up. I hope you can give me some advice on the way forward. I have now bought a Smart AGM battery charger to give the battery a boost every month. I drive less than 3000 miles annually and I know that this will have contributed to the problem. I shall look forward to your reply with interest, and I thank you in advance.

KJ, via email 
Not heard of the PAS in a W204 being affected by low battery voltage before. Logical if the PAS pump is electric rather than directly engine driven and the electrical system is favouring other components when the battery level is low on an infrequently driven car or a car driven short distances. But there have been a number of other PAS problems with W204s: /carbycar/mercedes-benz/c-class-w204-2007/?section=good /
Shopping therapy?
Recently I wished to change my car. What I wanted was a new one or a low mileage, recent registration. What I had thought would be a pleasant experience turned out to be a chore or, worse still, an unpleasant experience. Note all the comments below relate to main dealers: I booked in for a test drive and the salesman introduced me to a female colleague. He said she would be able to answer any questions as he had only just joined the firm. I asked what the tax was – she didn't know. I asked the cost of servicing – her reply was "it varies depending on the type of service." I pursued the matter and asked "what is the cost of an oil service and a major service?" She didn't know'. The test drive was then conducted in silence. I was given a test drive in the salesman's car, which was the current demonstrator and for sale. It was filthy inside with a used crisp packet on the floor and a chocolate stain of the front seat. All other cars on the forecourt were even filthier. I requested to look at a car and when it was opened, I almost fell back because of the utter stench. I was told it had been used by a dog owner. I can only assume the dogs relieved themselves in it. I told him he couldn't sell a car in that state. I requested a test drive in a similar model. And when it was brought round, I was told it had 0 miles on the clock. I said it can't have if it is a used car. To which the salesman replied, "Oh I mean it has no miles worth of petrol in it, but we could try and get it to a garage and hope it doesn't stop." This one really wound me up. I test drove two cars. When I noted the brand new smaller of the two had only 3 stars in the Euro NCAP crash test, I was told, "well what do you expect, it's a small car. If it has a crash the whole thing explodes inwards with the airbags and the car is a write-off." The second car was excellent. I knew exactly what my car was worth as one salesman had printed off a copy of the price to be paid by dealers for a trade-in. He gave me a price well below what I could reasonably expect. I was still interested in the car. He proceeded to tell me about a lot of insurance policies, even though I clearly stated I didn't want them. (I think in total they would have cost £700). I then asked him what he would take off the new car. He said he couldn't take anything off. Although I was really getting exasperated, I remained. He plonked down the card reader and asked for £500 deposit. I said I wanted to check the full amount. I easily worked it out, taking my trade-in off the cost of the new car. Using his calculator, he said, "no it's more than that. You have to pay £10 for the petrol and £12 administration fee." It was at this point I walked out. How he could lose a £12,000 sale for £22 beats me, especially as I later found out the car was overpriced by £600. What was totally unacceptable was that he wanted to take a deposit before advising of the extra costs. Please note, all of the above was at a franchised dealer. The only professional sales staff were at the Peugeot garage. The car wasn't quite what I wanted and I felt quite sorry not to buy one from them. In the end I purchased in another town.
RW, Weston-super-Mare
The basic problem here is cultural. Salespeople should be employed as 'lifetime contacts' at a dealership. They should know everything about every car; about finance, about parts and accessories, about servicing, so, throughout the life of the car, they are your permanent contact at the dealership. They are always your first call and the chances are high they will sell you your next car, and your next. That's how it works in Thailand and it works beautifully. Instead, in the UK, salespeople are on minimal basic pay and they make their commission by selling extras such as insurances, warranties, paint coatings, etc. (which was your experience). Because they make almost nothing from selling the cars, they have very little interest in the cars.
Click back to Honest John's Motoring Agonies 16-12-2017 Part 1
Comments
Author

Honest John
Latest