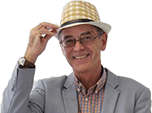 Honest John's Motoring Agony Column 09-12-2017 Part 2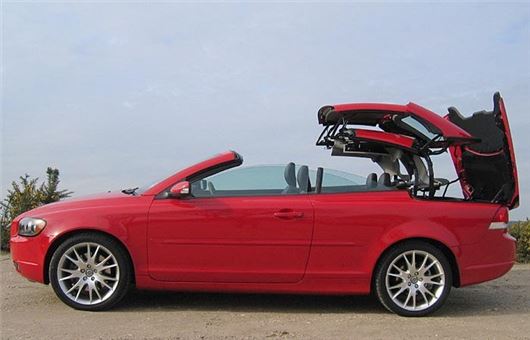 Published 08 December 2017
Click back Honest John's Motoring Agonies 09-12-2017 Part 1
Utter rooflessness
I am considering buying a four-seater convertible for occasional summer outings/holiday use. As the car will probably spend much of its time in my garage, it will have to be an older model with limited depreciation. I am considering a Volvo C70 and I would welcome your thoughts about this and suggestions for other makes/models.  Budget up to £10k, approximately.
RC, Wokingham
A £10k Volvo C70 would be the Focus based model with a folding hard-top. The older C70 with full convertible top would be a lot less money. One thought is a Mercedes W124 E-Class convertible. 320 six cylinder models are more sought after, but you'd get a 220 for £10k. Vital to insect the very expensive convertible top carefully before buying. Newer, an alternative to the C70 is a SAAB 9-3 convertible, again a soft-top. Vital to make sure this has a SAAB chain cam engine rather than one of the GM petrol or diesel engines. Spend less and an appreciating 'sleeper' is a Peugeot 306 convertible. Could be a few electrical and mechanical issues, but it's a beautiful looking car and good ones will certainly rise in value.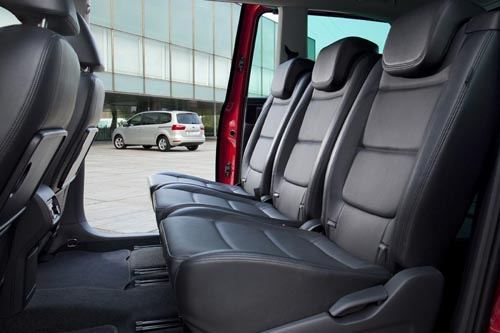 Cabin fever
I have a SEAT Alhambra diesel 7-seater purchased on 31st October 2011. Since SEAT recalled the car to fix the diesel anomaly in January 2017, we have noticed that exhaust fumes or diesel fumes are entering the cabin, to the extent that our service engineer (we have opted to have the car serviced locally every year as the SEAT dealer we bought it from has closed down). I mentioned to the engineer that we were getting fumes into the cabin and asked him to see if it was coming in and could rectify it. The MoT is carried out by another garage in Beaconsfield and in order to get to the problem, the service engineer was so overcome with the fumes that he got a sickening headache. During the MoT, when the car was on the ramp, the service engineer and the person conducting the MoT both looked to see it they could trace it. The car has only done 33,572 miles and they reported that it was "like new" underneath. Have you heard of any of the emissions fixed vehicles encountered having similar problems of exhaust entering the cabin? The car is currently at the Reading SEAT dealer, but I am not confident that they are on the right track.
GH, Beaconsfield
If your Alhambra uses AdBlue it's common for the AdBlue heater to fail and need replacing. But because you have had the fix you can go back to SEAT who now offer to rectify any problems consequential of the fix for 2 years from the fix up to a total mileage of 160,000.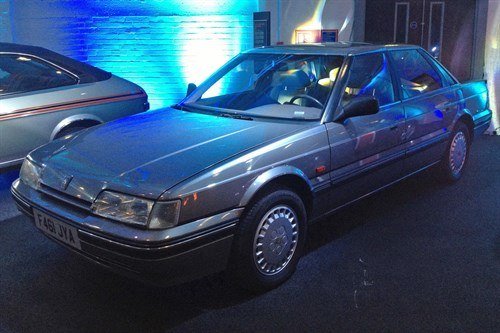 Devaluation of Sterling
I was a bit surprised that you chose the 75 as a Rover 'classic' in favour of the splendid Rover 800 Sterling. I have had 800s since they came out, never paying more than £2,000 and then keeping them into tip-top condition. My present 800 Sterling has just one fault: the cruise control has packed up and I can't find anyone who thinks he can fix it. Can you help?

BT, via email
Honda Legend based 800s were never 'classics'. The 75, with its pseudo Lowey Studebaker retro styling of the Rover 75 was an instant classic. Sorry, I'm very wary of cruise control 'fixes' because if it sticks it could kill you.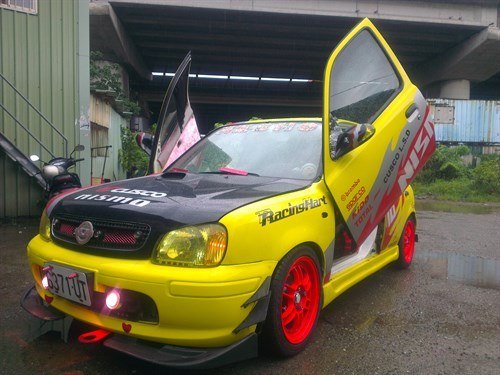 Micra biotics
When servicing my 2002 Micra recently, my local garage pointed out corrosion on the chassis from the doorpost aft to the rear wheels on both sides. The garage stated this was due to a design fault: either this area collected more water, salt, etc., and allowed it to remain, or it was never given sufficient corrosion-proofing in manufacture. The garage also said the same failing applied to the front frame, and that they had scrapped four Micras this year due to this very fault. Can you comment on this?
AT, Hawkhurst, Kent
Micras were never intended to last longer than 7 years. The first generation K10s rotted out very quickly. Yours is the first report to us of severe rust on a K11, which is worrying because my neighbour's lad runs one. But yours is a lightweight disposable car built to last 7 years that has already lasted 15 years, so falling apart in this way is to be expected. I have put a warning into the carbycar entry. The same problems could also apply to the retro Jaguar Mk II lookalike Mitsuoko Viewt that is based on the K11 Micra.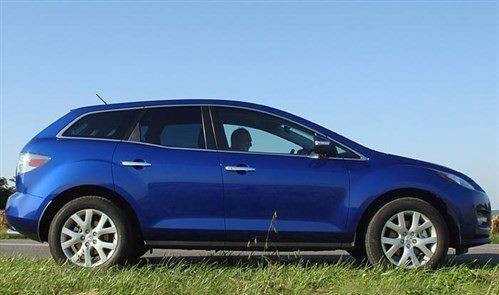 Roc and a hard place
Reading Andrew English's 'First Drive' of the VW T-Roc, I noticed many similarities to my 2007 2.4 petrol Mazda CX-7, until I came to the VED costs: £500 in the first year and then £140pa thereafter. These VED costs compare with my current cost of £560pa. Whist noting there is an increase in the CO2 emissions between the two cars the cost increase of over £400 seems excessive. Have I got my figures right? And, if so, is there any way I can reduce current charges on my Mazda?
AC, via email
The system changed from April 2017. From then there has been a CO2 based 'showroom' tax of between £0 and £2,000, followed by an annual tax of £140 (£130 for hybrids and EVs). No way you can change your tax status, which is on the old CO2 based annual tax system.
Trickle treat
I am troubled by a persistent leak into the spare wheel well of my 2009 59-reg Ford C-Max Zetec MPV. No water gets in during hosing but, after a long spell in the rain associated with driving on country lanes over rain-filled pot-holes, a small amount of water, enough to keep the space-saver spare wheel standing in water, accumulates. My excellent, local, non-specialist garage intends to change the light seals but this strikes me a trial and error fix, the choice of which I fully understand but I wonder where it will end. Any ideas, based on your experience? By the way, your response to RF about tyre repair kits in 4th November's issue struck a chord. I was astounded, when I used such a kit (for the first time in my life) recently, to be told that use of the kit wrote off the tyre when the original puncture, due to a blakey penetrating the tread, would otherwise have been easily repaired. None of my petrol-headed friends were aware of this. A space-saver spare wheel, complete with jack, at three-quarters of the price of the new tyre seemed a good investment.
DM, Halstead, Essex
Comes in through the hidden 'one way' cabin air vents situated in the lower sides of the load area between the carpeting and the bumper extensions. If the one-way flaps brake, water simply splashes in from the wheelarch under some force. Yes, using a tyre repair kit that failed to seal the tyre cost me £256 for a new tyre from Kwik Fit on a Saturday, plus a £60 fine for overstaying the 2 hour motorway services limit (which I refused point-blank to pay).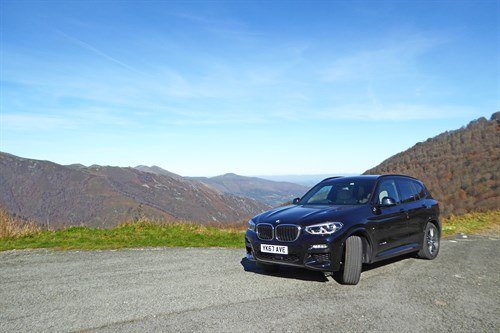 Pullsome praise 
My present car is a 2015 Mazda CX-5 AWD Skyactiv D 175hp. I am changing my caravan for a larger one, 1,500kg, and whilst the towing ratio will be acceptable at 87.5% I wonder if a heavier a car might be appropriate? My choices are a Volvo XC60 or BMW X3, but whilst both are heavier do you think that there would be a significant advantage bearing in mind the relatively small increase in power (base entry diesels, 190hp)? Your advice or comments would be appreciated, as always.

SD, Spaldwick
You will get CX-5 handling with an X3 (now replaced by the astoundingly good new G03 X3, so there should be some run-out bargains). You won't from an XC60. Too complicated, with horrible, indirect steering. You could also consider a Renault Koleos 2.0DCI 177 4WD manual or a similar spec X-Trail.
Second hand-over
I purchased a brand new Ford to be told it won't be delivered until a few weeks after being taxed and registered in my name. I happened to go into the showroom yesterday to sign a couple papers when I noticed my car was being used by a salesman, with customers test-driving it. What can I do, as my car is not a new anymore?
DJ, via email
What was the deal? Did you get a colossal discount on the car because of the delayed delivery? If you didn't get a discount of at least 25% then you can refuse the car and demand the return of any money you have paid on the grounds that you bought a new car only to find it was being used by the dealer as a demonstrator to take other customers for test-drives. If such a case went to court the judge would inevitably rule in your favour.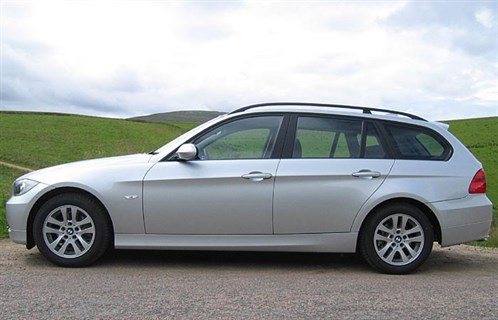 Husband wants a change
My husband is thinking of changing his 9-year old BMW 3-Series diesel Touring in the spring. We have looked at the Hyundai Ioniq hybrid, Hyundai i30 SW, Volvo V40 and Honda Civic (the last three being petrol). We need a reasonable amount of boot-space. The Honda Civic comes with either a 1 litre or 1.5 litre engine, as does the Hyundai i30 SW. We are not sure if a 1 litre turbo engine is big enough for either of these cars and therefore would probably go for the 1.5.  We would also prefer manual gears to automatic, although the Ioniq is only automatic. What is important to us is pleasure of driving, reliability, comfort and ride and to a certain extent economy.  Our annual mileage is around 10,000 miles per year as we are both retired.  Our budget is up to about £28,000 gross before trade in. Your advice on what would be the best choice given the above information would be most appreciated.
JS, via email
I'd go for the Honda Civic 1.5 Turbo 'Prestige' model, as tested here: /road-tests/honda/honda-civic-15-vtec-2017-road-test / I wouldn't worry too much about our comments on manual v/s CVT because it seems to vary from car to car and not everyone agrees anyway. Must, however' be the Prestige to get space for a spare wheel instead of the boy racer central exhausts. The Ioniq has truly horrible steering (I've tried two: both just as bad). If going for a hybrid, a Prius is far better and actually very good by any standards, as is the Toyota C-HR: /road-tests/toyota/toyota-c-hr-2016-road-test/
Refreshes you best
I would like to buy my niece a refresher driving course with a kind, gentle and understanding instructor. She is late forties and has held an automatic vehicle licence for thirty years. But for the last twenty years she has been living and working as a lawyer in central London, with no need to drive. She has now moved to South East London (SE3) and wants to drive, but finds  she has lost all her confidence. She has driven a little in her parents Ford Fiesta, but is very unsure and nervous and is always afraid of being caught up in an accident, though she has never been involved in one. I do hope that you can recommend a sympathetic instructor for an automatic car who can help her get over this hurdle. The instructor could preferably be in South East London, or possibly the Guildford area as she could stay with me here. (By the way, I bought a Honda Jazz years ago on your recommendation and have stayed with them ever since - thank you.)
CG, via email
The best people for this are IAM Roadsmart (https://www.iamroadsmart.com/), which is a charity dedicated to improving driving standards. IAM members volunteer to take drivers on driving improvement courses and are very understanding of such circumstances as your daughter finds herself it.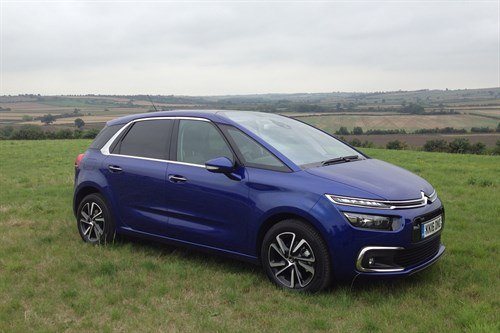 Roomer has it
It's time to change my car. I have a Qashqai that's nearly 3 years old. There's no value in it at the end of my PCP deal. It just covers itself.  I need a car with more luggage space and reasonable MPG. Looking to spend around £320 a month or something around £22,000 mark. 
SS, via email
More room than a Qashqai for £22k dictates an MPV of some kind rather than an SUV. I'd go a Citroen C4 Picasso 1.2 Puretech 120 Touch Edition start/stop at £21,455. Tiny but brilliant petrol engine with 230Nm torque gives good pull and excellent economy.
The underwriting's in the wall
My brother-in-law has had insurance since 1944; never claimed a penny. He is now 91 years of age and his insurers want £744 for a year's premium despite the fact he only does about 850 miles a year in his 2004 Vauxhall Astra 1.7 diesel. We have tried lot of other insurers, but they all are about the same. I thought cartels were illegal, then I remembered oil/gas/petrol/diesel and the rest of the rip offs. Any ideas would be appreciated.
EM, Walsall
£744 is fairly average these days for a 91 year old to cover the underwriting risk they apparently represent (though I have never seen any figures to support this). Faculties are definitely not the same at 91 as they are at 50, 60 or even 70. I appreciate the necessity of keeping driving, but it does come at a high cost. However, my mother who is 93 doesn't pay anything like that via Direct Line so that's one insurer to check.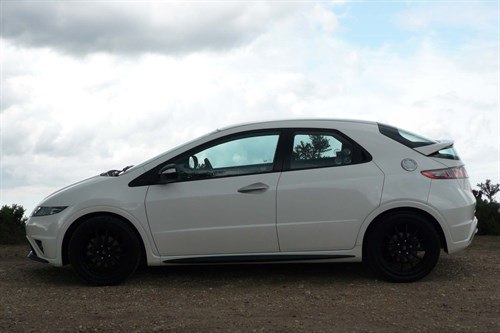 Currently conversion
I currently drive a 2002 VW Golf 1.6 automatic. I love this car but am finding that there are quite a few things starting to go wrong with it and think I need to start looking for another car, preferably cheaper to run. As I am 74 with knee problems, I need it to be an automatic, 4 door as I have grandchildren in the back, and I don't do many very long journeys, only about twice a year. I have up to about £7,000 to spend.
JW, via email
Honda Civic 1.8iVTEC 5-speed torque converter auto if you can find one (not i-shift). Otherwise a Mazda 2 1.5 4-speed torque converter activmatic, Mazda 3 1.6 4-speed torque converter auto, KIA cee'd 1.6 4-speed torque converter auto, Hyundai i30 1.6 4-speed torque converter auto. Avoid all VW/Audi/SEAT/Skoda DSGs and s-tronics. Avoid all automated manuals. Consider a Honda Jazz 1.4iVTEC CVT-7 if you can find one for the money, but avoid Jazz i-shifts.
Obscure enquiry
It is common to see cars with bikes strapped to the back. This often obscures the lights and/or number plates. Is this illegal and, if so, what is the offence?
RW, via email
'Obscuring number plates.' On the spot fixed penalty of £30 (a lot cheaper than an ANPR speeding ticket).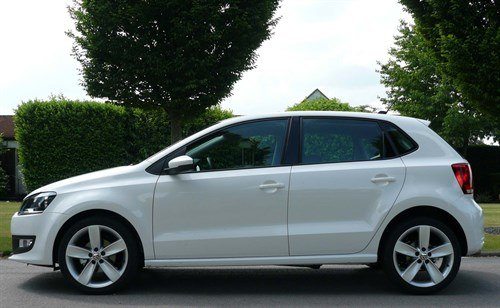 Shaving costs
I have a 2013 VW Polo 1.2TSI, 4years 5months old. It's done 30,000 miles. Full Service History. I bought it when it was about 20 months old from a big garage (Arnold Clark). The engine stopped working and I took it to a garage who told me "the cylinders are not getting any compression. There appear to have been metal shavings getting in somewhere which has affected a belt."  Going to cost about £1,500 to fix. The garage told me this problem has been common with this make and model. They have seen many with the same diagnosis. I have 2 years 4 months finance still to pay (£157p/m). Any advice? 
DM, via email
This is the 1.2TSI engine that used a timing chain. In one of its endless cost-cutting exercises, VW reduced the price it would pay to its timing chain supplier. This forced the timing chain supplier to extend the working life of its chain link stamping tools. The result was that if an engine got a timing chain made of links stamped out towards the end of life of the stamping tool they could have burrs on them that eventually led to premature failure of the chain. That is almost certainly what happened in your case. The metal fragments will be burrs broken off from the chain links.
Wrongly informed
I am contemplating the purchase of a new BMW 2 Series Active Tourer. My preference would be to have a petrol engine version automatic with all-wheel X-drive transmission. I have been told that this configuration is not listed and X-drive is only available when diesel is selected as the power unit. Can you enlighten me please?
JW, via email
The options are 2.0D xDrive auto or 225i Plug In Hybrid xDrive auto. 2.0D xDrive autos start at £30,990 and 225i xDrive autos at £32,525 (but for a higher spec). See: /carbycar/bmw/2-series-active-tourer/?section=data
Comments
Author

Honest John
Latest