Honest John's Motoring Agony Column 09-12-2017 Part 1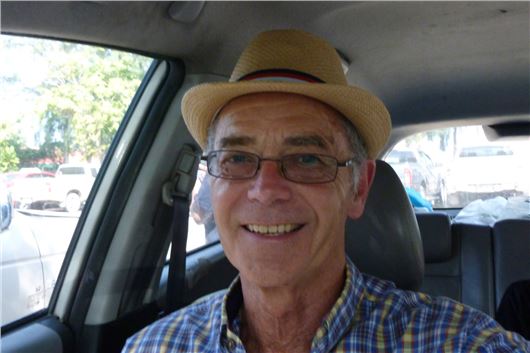 Published 08 December 2017
This Saturday's carnage concerns blocked pipes, cold weather tyres, windscream wipers, Pathe news, a shock announcement and more to keep you snugly indoors, out of winter's icy grip.
As usual, emails to Honest John should be addressed to: letters@honestjohn.co.uk  Please try to keep them as short as possible.
You must be choking
I recently took my Skoda Rapid to the local Main Dealer to undergo what they called a "forced regeneration" to allegedly clear the Diesel Particulate Filter of whatever it is that needs clearing from it when three lights on the dashboard come on and the engine goes into creep home mode. Having carried out this procedure, some three weeks later the three dashboard lights involved have continued to come on randomly for short periods and then disappear. Would this normally be expected to happen? Could it be caused by heating the DPF to some 800 degrees? Whilst discussing the problem of DPFs with one of the persons in charge of the dealership I was told that the problem with the DPF was my own fault as I did too many short journeys; furthermore the car was completely inappropriate for this type of motoring. I asked if information of this nature was included in the sales particulars of the cars in his showroom and was told that it was not. I have since researched further and can find no reference to 'short journey' effect on the DPF either in the sales information or the drivers handbook. The statement by the dealer is in my opinion an admission that the manufacturer and dealer were purposely with holding information relevant to the uses to which the car could be put, and not disclosing to prospective buyers information that could effect their decision to buy such a car. I would be grateful for your opinion.
PR, via email
You might have a case. There's an old phrase from Sale of Goods that a product must be "suitable for the purpose for which it was sold." If you specifically told the dealer that your usage would be short runs from cold starts and he still sold you a diesel with a DPF then he would be liable. But if you didn't ask and just bought the car because of some idea in your head that it would be more economical, then I think your case would be difficult to prove. See: /faq/consumer-rights/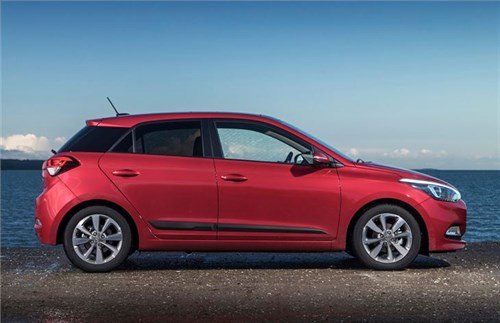 One tracked mind
We swapped the tyres on my wife's 45k mile 2015 Hyundai i20 from Kumho Solus KH17 185/60/R15 84W to Michelin Cross Climate Plus 185/60/R15 88V XL. The chap at the tyre place convinced my wife to do tracking also and it was adjusted at the time in the laser alignment bay (the receipt says "Alignment front toe adjustment" – details in the image below"). The problem is that ever since the change we have to move the steering wheel a lot further. I can best describe it as sloppier (a bit like driving a bus). I spoke to the tyre place and they said to put a few miles on first (we've done 1,000 miles now in a fortnight) and admittedly it has got better over time but we still have to move the steering wheel a lot further than before. After 1,000 miles, it is more at the edges rather than in the middle of wheel movement. The tyre place said I could take it back to get it checked if worried although they said it was very unlikely their alignment bay would have made a mistake. We have the readings. The rear wasn't change at all whereas the front was. I am not sure if there is something wrong or whether it is just an aspect of the tyres. I have Cross Climates (not the 'Plus', though) on my Focus and haven't experienced this. I'd appreciate your advice.
PP, via email
Check the pressures. They should be at the minimum cold pressures. Cross Climates are more compliant and give more steering feel but should not induce slop.
Groaner blades
On 12th June I took delivery of a new Volkswagen Polo. Since then I've experienced a loud noise from the front windscreen wiper. It would appear to occur at the top of the upward stroke of the blade or thereabouts and dependent on the weather - it is therefore an intermittent fault. The garage has inspected the car twice. The first time they replaced the wipers and the second time found nothing and suggested that the wipers were normal and may lessen with use. Three months later, the noise is still with us. Can you please advise on a possible reason for the noise? Is it the blades, or is it mechanical? Can it lead to failure? Is it a common fault? And what further action can I take to resolve my concerns?
AM, via email
This sort of thing can usually be cured by twisting the wiper blade slightly so it passes over the screen at a less acute angle.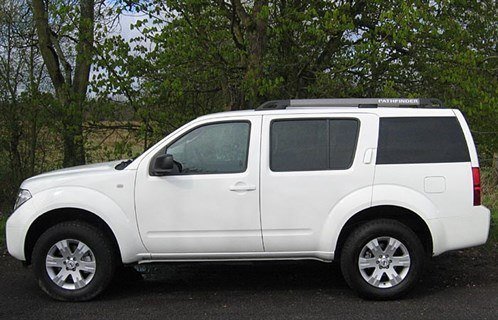 Pathfinder of righteousness
After over 10 years and more than 170,000 of trouble-free driving, my Nissan Pathfinder has sadly reached the point where it needs replacing. I like the Pathfinder's looks, height and comfort and the reassurance of 4x4 but don't need 7 seats any more. As I'm now into the post-child-taxi period, I only expect to be doing about 10k miles a year, so that probably rules out diesels, but there don't seem to be many petrol 4x4s that fit the bill. What would you recommend?
AN, via email
There are some petrol-engined gap fillers in ranges of 4x4s. You could go for one of LandRover's new Discovery Sport or Evoque Ingenium Si4 models. Alternatively, VW Tiguans, Skoda Karoqs, Audi Q3s, Audi Q5s and SEAT Atecas are all available with 4WD and 2.0TSI petrol engines. There's the RAV-4 2.5 hybrid 4x4, Mitsubishi Outlander PHEV, Lexus NX300h. Or go smaller with Suzuki's very good Vitara S 1.4T Boosterjet 4x4 that is the most economical and lowest CO2 4x4 SUV. How's your chassis, by the way? Some Pathfinder owners are complaining of the same backbreaking chassis rust problem that afflicted 2005/2006 Navaras.
Shock absolver
Having read in your column of 28 October, the letter: ''Damper Squib'', I can relate entirely to the problem of failure in VW Group dampers. We left our Audi A1 with the official service centre for its third annual service, while still under warranty and having covered a lightly driven 23,000 miles. They informed me that the rear offside damper was weeping oil and advised that it should be replaced at a cost of £265. After following the advice of your column, I asked Audi to honour the valid warranty and to replace the deteriorating damper, which they categorically refused, stating that most modern cars have this problem. I then wrote formally to the Head of Business for the Franchise where the car was purchased new, asking for the damper replacement and he also refused. His description of the problem as ''Misting'' was the third excuse given by Audi, as the Service personnel had variously described it as ''Weeping'' and ''Leaking''. As they have included the condition on the MoT as an Advisory, I feel obliged to replace the damper before selling the car privately. Is Small Claims the way forward?
PG, via email
Yes, I think it probably is. I've received several reports of this recently. It seems that while VAG offers a 3 year warranty for most of the car, the warranty is a mere 6 months for dampers, which are deemed to be wear and tear items. That tells me they must knowingly be fitting inferior quality dampers. The issue is affecting Audis, VWs, Skodas and even Porsches. Dampers are not a 'wear and tear' item expected to fail after two years, so should be covered by the manufacturer's warranty, as they are with Peugeots, for example. If they are not then the failure within three years can be regarded as a "fundamental fault of the car" and you have a "reasonable expectation" that such a fault should not occur within six years of purchase, never mind three. Your case should be against the 'supplier' of the car, ie the Audi dealer, not Audi itself.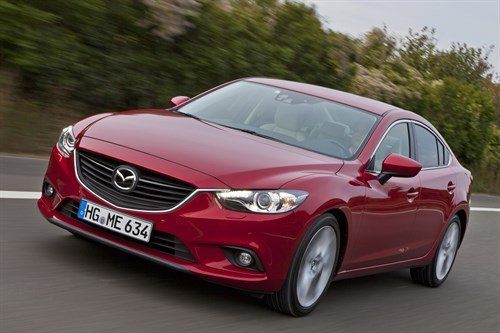 Talkin' 'bout my regeneration
I currently own a manual Skoda Superb diesel (my second one) and it's approaching 140k miles. I cover around 35k miles a year, mostly on motorways and both cars luckily have been reliable with no major issues. I would like to keep my current car for another year if it stays reliable. When I do swap it I would like a change of manufacturer and I was thinking of an auto diesel Mazda 6. The only thing that concerns me is diesel getting into the sump due to failed active DPF regenerations. In an ideal world, all regenerations would be allowed to complete but in the real world it just won't happen. It seems this affects Mazda more than most makes as my Skoda is often turned off whilst regenerating and the oil level never changes. Am I worrying too much? Is Mazda looking into solving this issue? Should I stay with what I know works and buy another Superb?
RC, via email
While DPF regen was a problem for some people with Mazda 2.2 diesels, both pre Skyactiv and Skyactiv, I haven't had any reports of this for years. I actually ran a Mazda 6 2.2 Skyactiv 150 diesel 6-speed auto for 14,000 miles over 2013, servicing it at 10,000 miles and was only ever actually aware of one active regeneration, on a cold day in M25 traffic. I had no problems with the car at all: /our-cars/mazda-6-22d-se-l-nav-auto/mazda-6-skyactiv-the-final-reckoning/
Tanks a lot
Twice in recent months petrol tanker delivery drivers have written 'don't be fooled into thinking that more expensive 'premium' petrol or diesel is any better than the standard stuff - it's all the same and  all comes out of the same tanks at the depot/refinery' or words to that effect. What is it, please, you know that they don't?
IS, High Wycombe
25 years experience. When Unleaded was first introduced everyone with a decent car has to have the ignition retarded to run on it. Performance was down, consumption and emissions increased. Then Texaco introduced 98 Ron 'Cleansystem 3 Super'. So I had my GTIs advanced back to where they had been before and ran them on this fuel. Tests by my local VAG independents before and after showed that emissions were dramatically down. MPG improved equally dramatically. And I never had any fuel system problems with any of the cars. So which tanker drivers are these? I suspect Supermarket tanker drivers. But what they don't tell you is that they can be ordered to pick up fuel from all sorts of different depots. Maybe Shell sometimes. Maybe BP. Maybe Esso. Maybe who knows? That's why the Supermarkets cannot advertise the fuel economy, engine cleaning and emissions benefits of their fuels. But Shell, Esso, BP, Texaco, etc. can.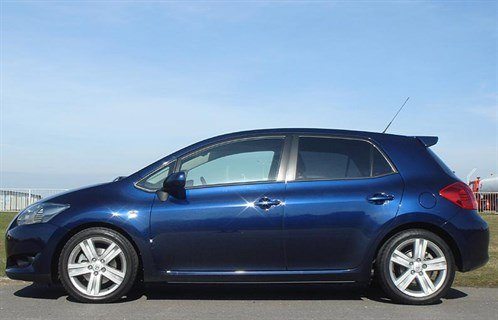 Under suspension
Five years ago we purchased a 6-month old Toyota Auris 1.6 TR, which has 16-inch alloy wheels. In the time we have owned it we have covered just 11,000 miles. This is largely due, we feel, to finding the suspension too hard. We have tried adjusting the tyre pressures but really not a lot of difference. As we think our next will be our last car purchase we would like to try and find the most softly sprung. We think back to 40/50 years ago when we purchased a Simca 1100 and this was followed by a Peugeot 104. Both cars were softly sprung; so much so that they rolled a lot on cornering. Since the Peugeot 104, we largely stuck with Peugeots having had two 405 estates followed by a 307 estate. We did test drive a 308 but felt over the years that Peugeot had made its suspension harder. We are hoping from your knowledge of cars that you can suggest a couple of cars we could test drive that you feel are the most softly sprung and a further couple for the most comfortable cars, assuming they are not the same. Ideally we do not want a car any bigger in dimensions than the Auris and would like to, if possible, go a little smaller ie Yaris or Polo size.  We envisage our mileage would be about 6000 per year so do not think a Hybrid would justify the extra cost. Similarly we do not think electric is suitable as we every two/three months do a journey of 60 miles each way so the range would worry us. In the past we have test driven a Lexus 200H which we would have bought but on returning to the dealer I was unable to get out of car without assistance, and a Honda Jazz which we found uncomfortable but that was a few years ago so maybe the suspension has been softened/improved. Look forward to your suggestions
RB, via email
If you can wait until next year, Citroen will introduce its 'Advanced Comfort Suspension' to the C4 Cactus which has a new type of damper and a new construction of seats and should be the most comfortable car in the class: /news/new-cars/2017-10/citroen-c4-cactus-advanced-comfort/
Maybe baby
My wife currently drives a 2011 Audi A3 s-line 2.0TDI and normally only does short journey's daily to and from work approximately 20 miles total. This has caused issues with the particulate filter blocking and needs a weekly blast up and down the motorway to clear it. She recently gave birth to our first child and we therefore need to change the Audi for a more appropriate vehicle to accommodate prams, etc in the boot and seating for at least three of us and occasionally parents, etc. We therefore thought that a SUV would probably be the answer, but are rather confused by all the options available and the mixed press regarding diesel v/s petrol, which type to get and if we should buy second-hand for our budget of approx £20k (including existing car sale/trade in), or to go for lease hire/purchase on a new vehicle. We would therefore appreciate your opinion on the best all round vehicle (cost, reliability, fuel consumption, etc.) for our needs and whether diesel or petrol. 
PG, via email
Don't buy another diesel or you will continue to have DPF regeneration problems. £20k gets you a new Peugeot 2008 1.2 Puretech 130 6-speed GT (or a 1.2 Puretech 110 EAT6 automatic if you need auto). A SEAT Ateca 1.4TSI is more money, unless you can find an ex-demo. Don't go for the DSG. A Suzuki Vitara S 1.4T Boosterjet 4x4 manual or auto is another possibility, but involves a bit of a jump down to the ground from the driver's seat. Another alternative is a Renault Kadjar 1.2TCe, best on 17-inch wheels with 60 profile tyres, or a Dacia Duster 1.2TCe 125 Laureate from just £13,000 new.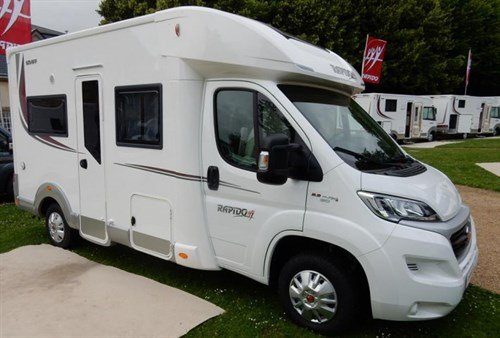 Home from Rome
We have a Rapido motorhome on a FIAT chassis with 2.3-litre diesel engine. It is 2015/66 reg. We broke down at 6,000, 9,000 and 10,000 miles in France when on holiday between June and September. Each time the 'check engine' light came on after the warning bleep but the regeneration light did not light up. So we were transported on a recovery lorry each time to a FIAT garage under warranty using FIAT Assist, which was not very efficient. On the second occasion we waited 4 days. Each time the exhaust sensor was replaced and the DPF was regenerated. We were aware that from time to time higher than normal revs were needed to regenerate and this we did. We do long journeys as you can see from our mileage. We have done 11,500 miles in 12 months. We spoke to customer service in Italy about the problem and were told nothing could be done until we were back in GB at our dealer in Newark. So an appointment was made and on our return our van was tested over 3 days with a link to FIAT head office in Slough. Nothing was found but the dealer told us he could not guarantee that it would not happen again and no further action was to be taken to resolve the problem. As the vehicle loses power when the fault occurs it could be dangerous in traffic and, as we go to remote places in our travels, we could be somewhere with no phone signal and no help available. So far we have been "lucky " when it has happened near towns. Wondering when this may happen again is proving very stressful and the fact that both the dealer and FIAT have washed their hands of it seems to us unbelievable. We are experienced motorhomers with over 150,000 motorhome miles under our belt. FIAT has given us a non-transferable £200 towards our next service. If we change the vehicle we lose a massive amount of money and we purchased it as a final vehicle as we are over 70 years now. When the warranty expires in another year we will then have to fund the repair each time and this could be expensive. What can be done to solve this issue? 
JS, via email
This is part and parcel of EU6 diesel emissions systems that are going wrong in all sorts of vehicles, especially LandRovers with Ingenium diesel engines. The problem arises where the DPF is some distance from the engine itself and simply doesn't get hot enough in normal running. It needs to be slap bang against the engine block as close as possible to the combustion process. But I also suspect that something has happened in the process of converting your van into a motorhome. Possibly the wheelbase was stretched, or something was altered by the converter. Alternatively, you aren't driving it at high enough revs. Or there is an active regeneration igniter in the DPF that isn't igniting. If the problem was more widespread, then Ducato and Expert and Despatch vans would be suffering the same problem throughout Europe and there would be widespread uproar.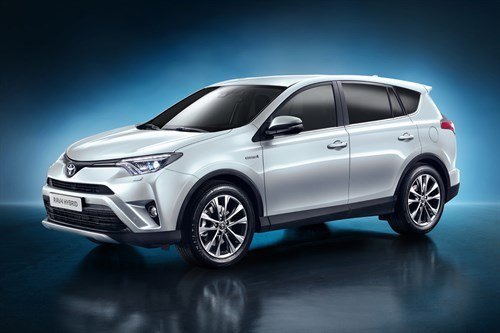 Maximum RAVs
I am coming to the end of a finance plan with Toyota concerning a 2015 RAV-4 petrol automatic AWD and am considering swapping it for a RAV-4 hybrid of a similar spec. This is because, although I enjoy the comfort and security offered by my existing car, I find it heavy on petrol and rather sluggish on acceleration. What is your opinion and would you recommend a hybrid SUV or do they come with their own problems? Also, I am not convinced that I need an AWD, given the extra expense and weight they carry. However I am nervous of swapping my AWD to a FWD given the extra security I believe the AWD gives me especially in poor weather conditions.  What would you advise?
VP, via email
As you know, you can get the RAV-4 2.5 hybrid with either 2WD or 4WD, or go upmarket and get the same drivetrain in the Lexus NX 300h. I would stick with AWD, despite the fact it will use more fuel (Real MPG 42.8 v/s 45.9 for the 2WD). The alternative is the Mitsubishi Outlander PHEV, and there will be a lot more alternatives over the coming next couple of years.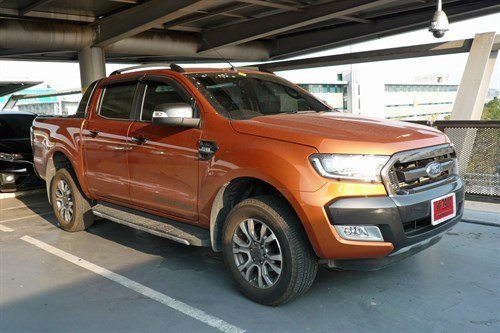 Homing on the Ranger
We are thinking of buying a Crewcab truck for work and towing up to 3.5 tonnes.  Your website says the Ford Ranger and Toyota Hilux are not the most comfortable in class, and the rear space in the Navarra is limited. What is best in class in your opinion? Is the Ranger due to be replaced, there seem to be some good deals? Are UK models made in South Africa or Thailand? A friend with a 2.2 engined Ranger had awful problems with the engine, just out of warranty? Is this common?

TE, via email
In my opinion, the best are Isuzu D-Max 2.5s, because I've put my own money into them 3 times. But the Ranger is the most popular in the UK. The 2.2 has the same 'Puma' engines as the Transit where it is very reliable so your friend's experience must have been a one off. UK Rangers were originally built at the Auto Alliance factory near Rayong in Thailand, but that might have changed. (Thailand and South Africa are both RHD countries.) The Navara (and strangely the Ssangyong Musso) are the only pick ups with rear coil spring rather than leaf spring suspension.
Specific rim
I have owned a VW Golf GTTDI from new, which has alloy wheels and Michelin Pilot Sport 3 225/40 ZR 18 tyres. There is kerb damage on the nearside pair and on all wheels the lacquer is breaking down and they are looking rather shabby. I wish to keep the car as only 91k miles have been covered since new. I have been offered a set of 17-inch BSB wheels, hardly used and in mint condition with Falken Ziex Z E 914 225/45R 17 94 W tyres. My service man advises that these would be a suitable replacement as I will soon have to fit  2 new tyres on the present wheels. I would be most grateful if you could advise me and also would I have to inform my insurers. I look forward to your advice.
IR, via email
I used: https://tiresize.com/comparison/ to do a comparison and the increase in rotations per mile for the 17s is just 4: 832 v/s 828, so, as long as the 17s fit around your front brakes and you disclose the 'modification' to your insurer, you're fine.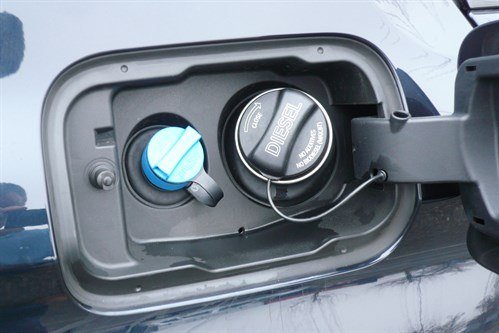 Disco technics
You mentioned that Ingenium 2.0 litre Diesel engines in LandRover Discovery Sports seem to have a few problems. I purchased a new top of the range Disco Sport in February and at 10,000 miles on the clock it had to go in for a service with JLR providing oils and filters on an FoC basis. The fuel consumption just about reaches 30mpg and it seems to drink Adblue. Can you expand on the problems in this engine, please?
SH, via email
You'll find most of it here, with links to further information: /carbycar/land-rover/discovery-sport-2015-l550/?section=good / Introduction of the transverse Ingenium engine was initially delayed due to problems over the certification of the SCR AdBlue system. One reader has successfully rejected his Disco Sport because of its unsuitability for the type of driving he does (mainly short runs). Another reader, who does 40,000 miles a year, is getting 41mpg out of his Evoque Ingenium diesel. The answer for buyers with doubts about diesels is the Si4 Ingenium petrol engine with 240 or 290HP and up to 400Nm torque.
Accepting defeat
I have a 5-year old VW Passat. So far I have resisted the invitations from VW to have the EA189 voluntary service as I have heard that a lot of VW owners have had breakdown problems after having had the work done. I have now had what appears to be a final "take it or leave it" invitation to have this work carried out. The car runs fine and I do not want to have this work done if it runs the risk of being damaged. Am I risking any future legal or resale problems?
KC, via email
The thing is that VW now promises to put right any problems consequential of the fix for a period of 2 years from the fix and up to a total mileage of 160,000. So, for example, if you have the fix and your EGR valve or cooler packs up subsequently, VW will replace it. If you don't have the fix and your EGR valve or cooler packs up, VW won't cough up and that could cost you £1,000.
Click to Honest John's Motoring Agony Column 09-12-2017 Part 2
Comments
Author

Honest John
Latest