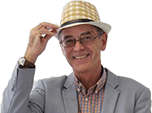 Honest John's Motoring Agony Column 11-11-2017 Part 1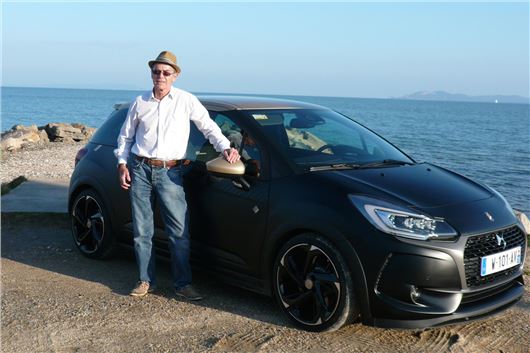 Published 10 November 2017
This week's roads to ruin involve finance fiddles, winter well-being, conditional discharges, oil contamination, cracks starting to show, towed haul, and much more to keep you inside out of the cold. 
As usual, emails to Honest John should be addressed to: letters@honestjohn.co.uk  Please try to keep them as short as possible.
Retail therapy
I bought a new car from a well-known UK car retailer. On day of collection I wanted to pay in full and had the money in my bank account. I was told I would save around £1,000-£1,200 by taking out an HP agreement, paying the first six payments then cancelling the agreement and paying the balance. Who wouldn't follow that advice from a respected motor retailer? On cancelling six months later, I calculated I had saved some money but only about £250. I am pleased I saved something, but I wrote to the dealer to ask why it wasn't the £1,000 plus which tempted me into the HP agreement. To date, a month later I have received no reply. Do you have experience from others of these deals being promoted with far less reward than promised in the first place and what happened to that £1,000?
DP, via email
This is common but it's obviously dodgy because it involves a breach of the agreement via a loophole provided by the various Financial Services Acts. I have never approved of it and have always advised readers never to enter such an agreement. But since you were led into it and promised a benefit of £1,000 - £1,200 you are entitled to pay the dealer a visit and ask him what happened to the remainder of your promised money.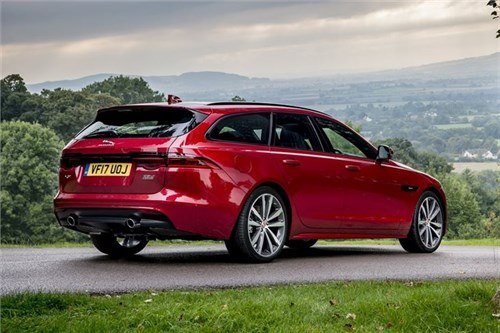 Re-tyrement plans
I am about to replace my Jaguar XF Sportbrake (which is the best car I have ever had) with the new 2018 model. During my time with the current Sportbrake I have had firstly Winter Tyres and currently All Weather tyres fitted. Given that the tyre is responsible for the all important contact with the road, can you tell me why, out of all the options you can add to a new car these days, a choice of tyre is not offered by Jaguar? I don't see why I should have to take delivery with whatever tyre Jaguar sees fit to supply only to have to throw them away to finish up with the tyre I really want.
KG, Towcester
Some, such as Renault, Peugeot and FIAT do offer this. The reason others don't is deals between car manufacturers and tyre manufacturers and that's what determines the rubber a car comes on. The lower the profile of the tyres the bigger the discount offered to the car manufacturer. Think Hewlett Packard. You can buy a Hewlett Packard scanner/printer for £24, but your first pair of print carts will cost you £50 and during the life of the printer/scanner you'll probably need 20 - 30 pairs. So you must absolutely insist that your new car comes on 17-inch or 18-inch wheels of a size for which Michelin Cross Climates are available. Don't get conned into 19-inch, 20-inch or 21-inch wheels.
The 39 steps
My VW CC was recently serviced by the dealer I bought it from, including a change of DSG fluid and filter. I was offered a timing belt and waterpump change for £484, later reduced to £399. In explaining the Visual health check I was told the inner edge of the rear tyres were stepped. Measurements 5/5/6 and 5/5/4.  Both fronts were 5/5/5. They recommended a wheel alignment check - this is in writing on the Visual Check Form. When I last changed my front tyres last year (I do about 6k a year), the AA Tyre man said that I had stepping on the inner edge of the rear tyres. He added that all VW Passats have it due to the damper settings.  Fortunately the tyres are not noisy.  But it did make me wonder if that is why the rear tyres are advised at 39PSI on this later model when the last one was 36PSI. However, my worry is that I cannot see how any adjustment is possible to the alignment of the rear wheels. Even if it was possible, there is no sign of scrubbing or any wear to show they are out of alignment. Clearly the front wheel alignment is OK too - no scrubbing there. I usually check the colour of the oil as soon as I drive the three miles home. This time when I left the car at the garage active regeneration of the particulate filter was occurring and the same was happening when I stopped the car at home, so I took it on a fast run of about 10 miles to clear the filter.  The oil was black when I checked it. Normally I trust this garage and I would think no more about it but, perhaps unreasonably, I am even now wondering if the oil was changed. Can you allay my concerns?
BM, Stratford upon Avon
Take a sample of the engine oil and send it to http://www.millersoils.co.uk that runs an engine oil contamination check service. If it is contaminated, then it hasn't been changed. But the fact the DPF was actively regenerating when you delivered the car and that active regeneration started again when you drove the car back home means the regeneration was not completed and that will have dumped some diesel into the sump when you left the car with the garage, although making sure the regeneration completed when you got it home won't have. £484 for a timing belt and waterpump change is reasonable. £399 is even better. 'Stepping' is very common on the rear tyres of VWs. I thought it was because of the way the rear brake compensator valve worked. A car's braking is at the front. All the rear brakes do is balance the brake forces and if the rear brakes lock on momentarily while this is happening you can get stepping of the rear tyre treads. 
Perish the thought
I purchased my Toyota Prius in October 2009 and have only clocked  38,000 miles. Although the tyre treads are 4-6mm, should the tyres be changed? It has just passed its MoT and the only comment is that the tyre walls show some signs of wear.
JD, Bingley
The reason for changing tyres at more than 5 years old is cracking of the tyre walls due to UV rays. So probably a good idea to change them. You've already had an excellent life from the tyres.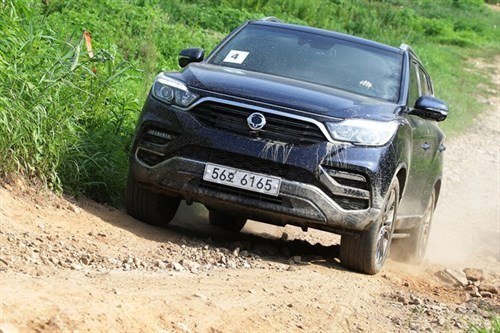 Pulling the other one
I have a 2012 plate Ford S-Max diesel Powershift, which I bought as nearly new and it has now done 67,000 miles. I have been very pleased with the car as it tows my 1,500kg mgw caravan well, has 7 seats, so I can take the grandchildren on holiday, and is Automatic. I now do about 12,000 miles a year of which 3,000 is towing, and I regularly do a round journey of 80miles. My question is, do I change now or can I wait another year? If I need to change what would be the best (nearly new) car to buy? I have had a poor experience with a DSG box that went into deep thought mode at the wrong times. Is the Rexton worth considering?
MW, via email
You will know that your Powershift needs a change of transmission oil and filter every 3 years, so I would guess you have already done that once and are preparing to do it again. This is crucial, especially after towing. Though the opposite of 'Sporty' to drive, the new Rexton is not bad at all. We had an opportunity to drive it in South Korea in August. Here is the report: /road-tests/ssangyong/ssangyong-rexton-g4-2017-road-test/ It's also worth considering a KIA Sorento: /road-tests/kia/kia-sorento-2015-road-test/ (Vastly better as a manual than as an auto, though.) But a new Sorento will be arriving soon.
No fuel like a mis-fuel
I recently picked up a second-hand Nissan Navara from a garage outside Stirling with 39,000 miles on the clock. It broke down on my way back to the East coast of Scotland, having just filled up in the Linlithgow BP garage 20 minutes beforehand, so I took it back to the dealer which was only 10 miles away. The dealer told me the engine smelt of paraffin and that fuel contamination wasn't covered by the warranty: fair enough. So I set about proving that I didn't fill the car up with petrol (by getting CCTV proof from the garage), and kept on getting more excuses from the dealer. Then I called the RAC (who supposedly provide the warranty for all the cars from this dealer). They said they have no record of a warranty for my number plate, which is a major cause for concern. How do I go forward? I do not think I deserve to foot the £4,000 - £5,000 repair bill and don't think its fuel contamination. I have asked for a sample to be analysed by the dealer and to get the results back but when and how should I mention about the lack of warranty? 
GH, via email
Tell the supplying dealer that if he does not fix your car and provide the warranty you bought with it you will take the matter to Small Claims in the Sheriff's Court: /faq/consumer-rights/ (Unfortunately, in Scotland, the maximum claim is still £5,000 not £10,000 as in England.) That said, it is possible that though you filled from the correct pump at the BP station, the underground tank that fed that pump had been filled with petrol instead of diesel by the tanker driver. You need to make absolutely sure it hadn't been.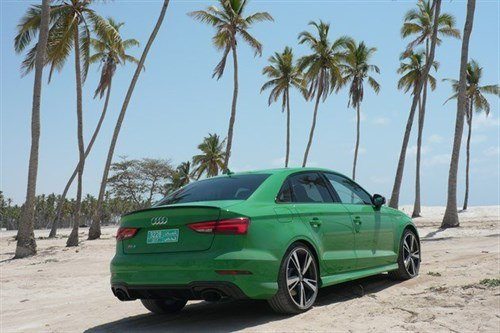 A little bit shifty
I recently purchased a used 2016/66 Audi S3 facelift, with 6,000 miles and the s-tronic 7-speed from Audi. On the upward shift from 2nd to 3rd there's a notable jerk at low speeds, but not at higher revs when it is fine. For all other up and down shifts it is seamless at all revs. With previous 2 cars having s-tronic / DSG boxes with no complaints, is this a known problem with the new 7-speed box? A software problem perhaps?
CR, via email   
This box is designated the DQ500. I had a little bit of hesitation in the RS3 367: /road-tests/audi/audi-rs3-2015-road-test/ Not in the TTRS 400: /road-tests/audi/audi-ttrs-roadster-2016-road-test/ Not in the RS3 400: /road-tests/audi/audi-rs3-400-saloon-2017-road-test/
Demolition man
I've owned an ex-demonstrator Nissan Qashqai 1.6 NTEC petrol CVT automatic since early 2013. It was bought from a Nissan dealer and has had all its services there. It has currently done around 76,000 miles. Over the last several months it developed a bad engine judder when starting from a standstill or accelerating at slow speed (entering a roundabout or junction, for example). This is the kind of engine judder you would expect when trying to move off in 2nd or 3rd gear in a manual. It was temporarily fixed at its last service, but the problem resurfaced after about a week. I took it to the dealer again and he diagnosed a faulty CVT that would require replacing, at a cost of around £7.5k. He subsequently told me that Nissan had offered a 50% discount on the cost of the parts, but I would need to call Nissan Customer Services to negotiate any further discount. I called Nissan, who took a couple of days to look at the details and then rang back to tell me they weren't prepared to offer anything more than the 50% discount and, when I pressed my case, pretty much told me I was lucky to get that. I'm at loss to understand how a major component can fail after just 4 years. Then, after searching the Internet, I found that the Americans do rather better where Nissan has extended the warranty on its CVT to 10 years/120,000 miles: http://www.nissanassist.com/ProgramDetails.php?menu=2/. Is Nissan being reasonable offering me a 50% discount on the parts? Remember, this is what the dealer was able to offer just by contacting Nissan in the first place. It still leaves me with 50% of the parts and 100% of the labour to pay. My wife drives a Nissan Juke 1.6 turbo with the same gearbox and I'm worried the same thing will happen to her CVT. I certainly won't be buying Nissan again, my wife won't be buying Nissan and you can be sure I will go out of my way to let everyone I know who is thinking of buying a car the appalling quality of Nissan automatics and how shoddily they have treated me.
SC, via email
Very common fault with the first generation Qashqai and Juke CVT. The later (current) X-Tronic is better. I think that if the car was correctly maintained by a Nissan dealer with scheduled transmission oil changes you have a right under Sale of Goods and subsequent case law to expect major components of an expensive consumer durable such as a motor car to last at least 6 years and if they don't the supplier (that's the supplying dealer) is liable to replace the defective parts. See: /faq/consumer-rights/ Try taking your case against the supplier (not against Nissan) to Small Claims in The County Court.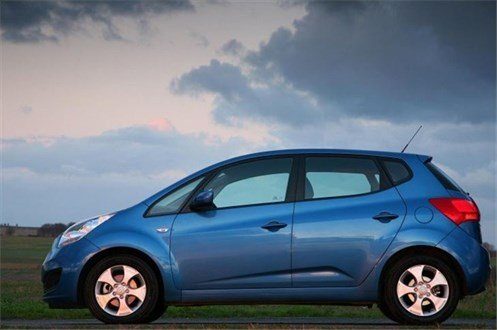 Vengance is mine
We have a 58,000 mile 2010 KIA Venga 2 diesel, purchased new, which we like and suits us. We are considering exchanging it for a Venga petrol model. Is the petrol engine as good and does it have the chain cam? Should we look at alternatives with high seating, etc? If so what do you suggest? Your help would be appreciated.
JW, via email 
For Hyundai/KIA the ix20 and Venga are now old models and, though KIA says they aren't being replaced by the Kona and Stonic mini SUVs, they haven't had the upgrade of Hyundai/KIA's new 1.0 turbo engine. The 1.4 and 1.5 Gasoline Direct Injection engines in the ix20 and Venga are the same chain cam engines as in the i30 and cee'd.
That obscure objection of Desire
I have a 2006 5-door Citroen C3 Desire 1.4. Recently I put the key in the ignition and a message came up "anti-theft device" and the engine wouldn't start. I had a new battery put into the key, but it still didn't work. I have since been using the spare key, which seems absolutely fine. Could you give me any idea what the problem is? The car runs perfectly well other than this.
JB, via email
The key has lost its code. Take it and the key that works to any branch of Timpsons and ask them to re-code the non-working key with the code of the working key. You'll find Timpsons in Tesco foyers, Tesco carparks, shopping malls, side streets and high streets.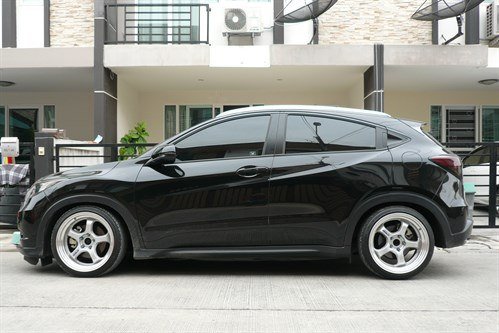 Powers that be 
In the absence of a reply from Honda, would you know if they have any plans to offer the auto petrol HR-V with a little more 'oomph' in the not too distant future.
JH, via email
Don't know. It comes with a 150PS 1.8iVTEC in Thailand. I don't see any reason why they can't offer it with the 180PS 1.5iVTEC turbo, but UK supplies from the Mexican factory are short. Honda is about to introduce the 130PS 1.5iVTEC from the HR-V in the Jazz.
Sensor and sensibility
I recently bought a set of alloys with runflat winter tyres for my 2013 BMW F11 on eBay. Two of the four tyres needed replacement and while changing to the tyres the mechanic mentioned that they did not have tyre pressure monitors (said the TPMS were on the insides of the rims adjacent to the valves). My question is how would I know that these wheels have TPMS without putting on the car? Would it be visible on a naked alloy rim? Do these second set of wheels need programming to my car? I'm just wondering if its easier to change the tyres to my existing rims as I know these have functioning TPMS.

VM, via email
There are two types of TPMS systems. One measures actual pressures at the valves and relays it to the display in the car. This requires monitors inside the rims of the tyres. The other type, championed by BMW, uses the ABS reluctor rings to spot changes in rotation of the tyres and pinpoint any problems. In my view this was the best system, but I think the EC has 'Directed' in favour of the tyre valve based system.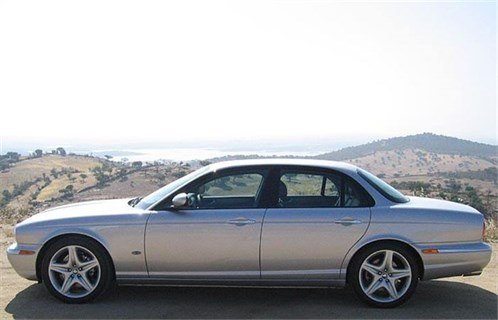 Taking home the ashes
I am looking to buy a 2005 Jaguar XJ TDVi with 150,000 miles. It has been regularly serviced. Am I more or less likely to have DPF problems with a car that has done 15,000 miles a year?
AC, via email
If the DPFs have not been replaced than they will by now contain a lot of ash from burning off of the soot collected in them. This is a timing belt engine, so that may be due for a 2nd replacement. And the turbos nestle in the 'V' of the engine where they can become extremely hot, leading to carbon forming in the turbo bearing oil feed and oil return pipes.
Click to Honest John's Motoring Agony Column 11-11-2017 Part 2
Comments
Author

Honest John
Latest