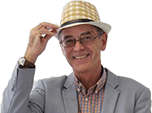 Honest John's Motoring Agony Column 04-11-2017 Part 1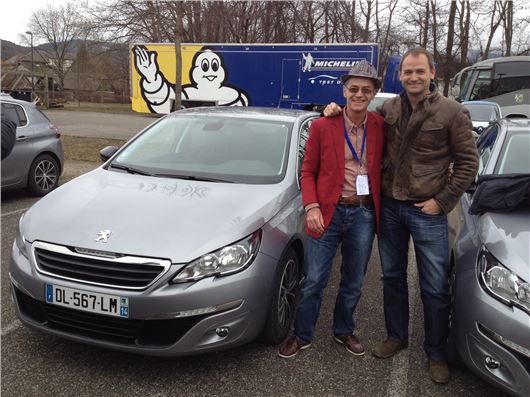 Published 03 November 2017
This week's Noxious News involves diesels for the disabled, oil contamination, easy entries, colonic irritation, camping gas, scrap meddling, hyber activity and many more reasons to stay indoors reading instead of venturing out.
As usual, emails to Honest John should be addressed to: letters@honestjohn.co.uk  Please try to keep them as short as possible.
Lessor evil
For the past 3 years I have been driving an automatic VW Golf Estate 1.4 TSI petrol supplied under the Motability scheme. I have found it to be an excellent reliable and nippy car that suits my purposes of carrying a small mobility scooter and two grandchildren. It also has a low rear sill, making it easier to load the scooter. Now the contract is coming to an end, I would be happy to have the same car again. Unfortunately Motability will offer only diesel versions of the Golf estate. I do about 5,000 miles a year, so a diesel would seem to be impractical. I find it strange that while we are being encouraged to ditch the diesel, Mutability does not offer a petrol Golf version. Would you please suggest petrol engined replacement, or would it be better to buy my existing car from Motability or extend the lease for a year in the hope that a petrol version of the Golf will become available.
JC, Buckurst Hill
That is, indeed, very strange. The reason is probably that new diesels are being so heavily discounted that Motability can buy them at a cheaper rate and thereby offer a lower rate to its customers. You can't yet get a KIA cee'd or Hyundai i30 petrol SW. Maybe your best bet is a Toyota Auris hybrid, or, if Motability will let you have one at a sensible rate, a VW Golf SV 1.4TSI (or new 1.5TSI). If not, and if you can extend your lease at a sensible rate, do that.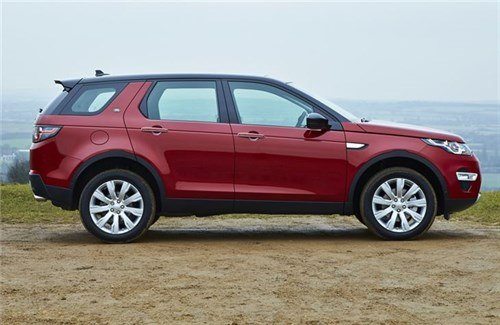 The regeneration game
Regarding EGR problems with Ingenium diesel engines in Land Rover Discovery Sports and Range Rover Evoques, those that continually do long journeys seem to fair rather better on the oil dilution front. A couple of guys on the Discovery Sport forum are sales reps and are clocking up over a thousand miles a month. They are getting to 15,000 – 16,000 miles before the oil service light appears, still well short of the advertised 21,000, though. It used to be short journeys weren't good for diesels, which is well known. In the case of the DiscoSport this appears to be moderate journeys too. The DS seems to regenerate around every 200 to 250 miles, so if you park up just short of the next required generation, the next few short journeys are not enough to permit regeneration, so then dump fuel into the sump. A trip to the papershop, a couple of short runs and it's just filling the sump till the next long run when it regenerates. I also wondered if there are more problems now due to EU6, as more and also smaller particles are now collected in the DPF. It follows therefore that more frequent regenerations are required. The old EU5 used to regenerate approx every 500 miles and thus was more forgiving and a few short trips didn't interfere too much, as long as a long trip occurred to permit the burn. It's certainly not good. Meanwhile my DS is running fine, fingers crossed/touch wood, etc. But then again, as an engineer, I do change my own oil frequently.
SH, via email
We think we understand the design issue with Discovery Sport and Evoque Ingenium oil contamination issue: The transverse engine installation leaves insufficient room between the engine and the bulkhead for a close-coupled DPF in the exhaust manifold. Instead, it is positioned after the oxidation cat converter under the car about 1 metre from the exhaust manifold. That means that in normal driving (typical school run) it can never get hot enough to enable passive regeneration of cold start soot. It has to actively regenerate using diesel fuel introduced via the engine. We know there is warm-up period for active regeneration of between 10 and 15 minutes before the HC/PM starts to burn. It then takes a further 15 to 20 minutes to complete the active regeneration giving a total time of up to 35 minutes for the whole process. Lots of drivers switch off mid-regeneration long before this has completed. So 35 minutes of post-injection every 150-200 miles is the real reason why sump oil is being contaminated by diesel in these vehicles so quickly and why some of them need an oil change in as little as 5,000 miles. In a letter of 24-10-2017 JLR provided a definition of 'typical driving style' to prevent the problem. "Typical driving style as an average across customers is journeys of 15-30 minutes with a speed between 50 km/h and 100 km/h, which includes some drives of over an hour. The exhaust temperature achieved in normal driving is low and as such there is no passive regeneration and soot must be cleared through active regeneration." This makes Discovery Sport and Evoque Ingenium diesels unsuitable for the purposes for which a significant percentage of owners bought them.
I put this to Jaguar Land Rover and they rested their case as follows: Introduction of the Diesel Particulate Filter (DPF) for Euro stage 5 emissions regulations (European legislation governing diesels) vehicles and onwards is a method of minimising diesel particulate output which is a bi-product of combustion. Vehicle manufacturers employ the use of DPFs in diesel vehicles. This is an industry-wide technology and not limited to Land Rover vehicles. There is no design issue with the Range Rover Evoque or Discovery Sport. All Land Rovers feature intelligent engine management systems that inform owners when an action is required to protect the engine ensuring a long life. The owner handbook explains DPF cleaning as follows:- Cleaning of the exhaust filter, also known as regeneration, occurs automatically, approximately every 180 to 560 miles (300 to 900 km) depending on driving conditions, and requires the engine to reach normal operating temperature. The self-cleaning takes place when the vehicle is driven steadily at speeds between 40 mph to 70 mph (60 km/h to 112 km/h). This process normally takes 10-20 minutes. It is possible for self-cleaning to occur at lower vehicle speeds, but the process may take a little longer at a 30 mph (50 km/h) average speed. Some driving conditions, e.g., frequently driving short distances, in slow-moving traffic, or in cold weather may not provide sufficient opportunity to begin the exhaust filter self-cleaning automatically. When this occurs, a warning icon is displayed in the message centre. For an Amber warning: Exhaust filter self-cleaning is required. Driving above 40 mph (60 km/h) for 20 minutes should clean the filter. Land Rover vehicles are fit for purpose and have been engineered to the highest standards. Should any customer have any questions, they are invited to contact us on 0370 500 0500.
Link to LandRover Discovery Sport carbycar entry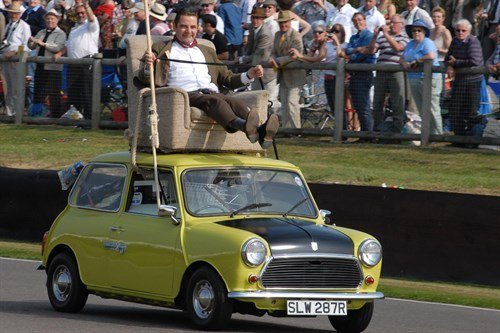 Digging for victory
Surely, the answer for all of us whether, 'leavers' or 'remainers', is to buy British manufactured cars in the future wherever possible? This would encourage manufacturers here not to consider moving production abroad, particularly now that it seems that we will not, in effect, be leaving the EU until 2021. I have had BMWs for 30 years, but when I change next year, I shall buy a Sunderland assembled Qashqai. I am adopting a somewhat similar strategy so far as wine is concerned: if I want imported wine, it will be from the friends we deserted for the EU in Australia and New Zealand.
RP, via email
Very Brexit. Actually, the French lost its wine business in the UK by ripping us off with pretentious junk like Nouveau Beaujolais and corked 'Claret', which is why most restaurant wine lists contain more New World, Spanish and Italian wines than French.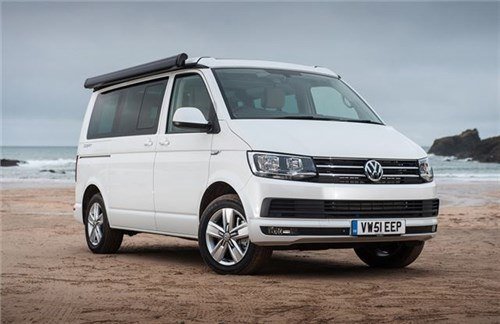 Ocean going
I had intended buying a new VW California Ocean with the diesel 150PS engine and DSG gearbox. However, very recently VW has started offering the California with 2.0 litre FSI petrol engines that might suit my needs better, given your warnings about the problems with DPFs (some of my journeys are short). To have the DSG gearbox I would need the 204PS FSI petrol engine, as the 150ps is only available with a manual gearbox. I know little about the VW 2.0 litre FSI petrol engine and am wondering is you could advise concerning its reliability. Is it used in any other of the VW range?
JS, via email
The EA888 2.0 TSI is a much better idea than any of the diesels anyway, all of which can have EGR problems. And T6s come with the new DQ500 twin wet clutch DSG that is by far the best. The 2.0TSI features in Audi A4s and Q5s; VW Golfs and Tiguans; Skoda Octavias and Kodiaqs; SEAT Leons and Atecas, so is well established.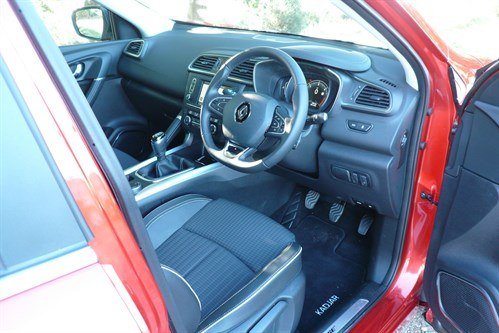 Qash of personality
My father in law is looking to change his old Nissan Almera for a new, or nearly new, car. At 83, he thinks it might be his last car and wants a good one. He's looking at a Qashqai. He likes the reliability of Nissans. Given his age and that of his wife, he needs something that is accessible, although he still rides his bike and needs something big enough to throw the bike in the back of. What do you think?
PT, Sale
This sums up the reliability of the first Qashqai: /carbycar/nissan/qashqai-2007 / And this the current one: /carbycar/nissan/qashqai-2014/?section=good / The Renault Kadjar from the same Renault/Nissan Alliance, but built by Samsung in South Korea, has a better record and, with wide opening doors, is spectacularly easy to get in and out of: /carbycar/renault/kadjar-2015  / I've just completed 20,000 miles in one.
Beating the system
Thank you for as always for your interesting emails on cars. I am at moment in stress about which car to buy with a limited budget. I know you have already gone over the Scrappage Deal scenario and it's just a farcical. I have an issue at the moment that I have a vehicle that is a 1994 Toyota Emina Estima Diesel. It's coming to the end of life and I don't wish to spend any more money on repairs. So I need to barter and get rid of the car for a new one. My budget is less than £10k so I have in mind a KIA Rio and a Dacia Duster Diesel. The second one has had bad reviews due to safety issues. I am stuck for choice. Really, all I want to do is exchange and, sell the new one. The scrappage deal is absolute jargon (I keep Paracetemol near me in case of headaches).
SL, via email
There is no way that you as an amateur, can swap an old car on scrappage for a new one, then make money selling the new car you exchanged it for. Of these two, the Dacia Duster is simpler and harder, if you want to keep it, and, of course, it's a lot safer than your Estima. The Rio is more boring, but comes with a rock solid 7 year warranty.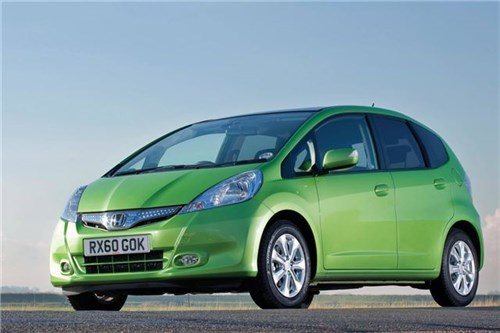 Electric avenues
My partner and I have two Honda Jazz: a 2005 and a 2006 Sport. I have now retired and my partner hopes to retire next May so we have decided to downsize to just one car. Currently mine (the 2006) is only occasionally used in the week and we give the 2005 a break at weekends too. We have been thinking of buying some form of electric or hybrid vehicle but are unsure of what the choices might be. We do want something that can be used for journeys of say 100 miles without too much driver fatigue, but is also sensible for driving to the shops, for example. The great thing about the Jazz is its superb carrying capacity and manoeuvrability as well as high MPG. Madam has got hers to 45.3mpg currently with her 3 days a week journey to work. Any thoughts please?
SJ and JM, Wymondham
There was a Jazz hybrid from about 2009 until 2015, so that's the Jazz to go for. It isn't a plug-in. It simply recharges itself, giving a short electric range of maybe 3 - 5 miles, but an overall consumption on a run of 60 - 70 mpg. The Toyota Yaris hybrid is a better hybrid, but does not offer the space, versatility or practicality of the Jazz and the Honda Insight hybrid doesn't offer that either. Your alternative is a Nissan Leaf or a Renault Zoe and owners tell me that for limited mileage it's better to buy the battery with the car rather than lease it.
Regular exchange of fluids
I bought my Honda Jazz automatic from the local Honda dealer 14 years ago. Despite it being 12 miles away I have taken it back there every year without fail for it's regular service and MoT. Being female and now well into my seventies, I relied on their advice as to what level of service was required. Some time before the recent service  (total mileage just over 33,000 miles), I noticed that my car was hesitating when pulling away. After a bit of research I suspected that the transmission fluid might need changing, so when I put her in for her service I mentioned the problem and asked when the fluid was last changed. I was horrified to learn that it was 9 years ago. I asked for this to be done, and so far have had no further problems. I understand that this fluid change should be done at regular intervals, and, even allowing for my low mileage, 9 years is a very long gap.  Am I justified in feeling somewhat let down in that I was not alerted to the need.  And will my transmission have been damaged by going so long without a fluid change?
MB, via email
It should be changed every 4 years or so, maybe stretching to 5. Yes, they should have alerted you, but maybe didn't because of the cost. There may even be a warning in the service book. I'm pleased that the change of fluid solved the problem. Can't say if any damage was done but if it's working properly now, probably not.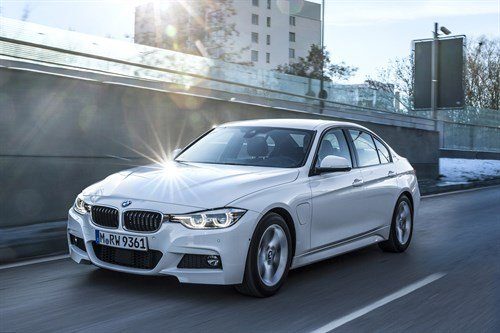 Runs on Eire
You often mention hybrids, but never BMW's 330e. I have owned one for 18 months and am still very pleased with its refinement plus serious performance, and in Ireland the car qualifies for an energy efficient grant of €7,500. In Winter months indicated fuel consumption works out at 66mpg and during Summer this improves to 83mpg, confirmed by my monthly spend of just €48 on petrol. In the main, my daily commute is relatively short at around 30 miles, which clearly suits the plug-in range. However, on motorway trips of 100 miles plus, using the petrol engine only, it still manages to return around 60 mpg while delivering performance similar to my other car: a Porsche Boxster S.
NC, Ireland
Useful information, for which many thanks. First feedback we've had on the 330e. BMW now does a number of plug-in hybrids, including the MINI Countryman PHEV tested here: /road-tests/mini/mini-countryman-phev-2017-test/
Reging bull
My husband, who is 77, and whose sight has been deteriorating from various causes, has decided to stop driving permanently before he has or causes an accident. He has a nearly new MINI, which he will give to me (I am a named driver on his insurance at present). I have an old (but good) BMW (needs taxing end of the month), which I will give to my daughter. But first I need to transfer my personal plate to the MINI that does not have personal plates. I have looked at the DVLA website and blogs on line and it seems complicated. Can all these steps be done online? What forms do I need? I am confused as to which order to carry out each step. Please can you give me some advice to carry out the procedures in the most efficacious manner.

PG, via email
Switch the personal plate first: https://www.gov.uk/keep-registration-number/  Then, when you get the V5C back with the new reg on it, re-insure the MINI in your name and use the V5C to transfer keepership of the car from your husband to you and re-tax the car. This will, of course, mean buying new registration plates both for the BMW and for the MINI and you cannot get them made up until you have the relevant V5Cs with the new registrations on them. ALTERNATIVELY you could leave keepership of the MINI and its insurance and its VED (road tax) in your husband's name, even though he is no longer driving it and simply transfer the reg, but you will need to disclose this to your insurer.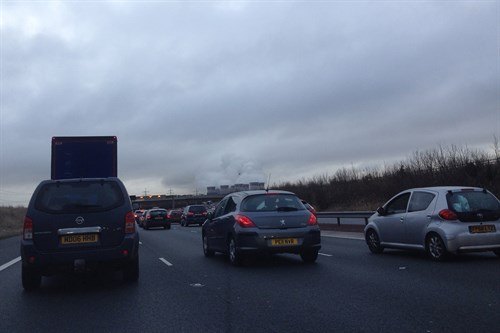 Exhaustive research
A week or so ago I emailed you to see if you could suggest why the M1 Smart motorway was seemingly switched to 60mph at some point in the mid to late afternoon. After tracking down a link, asking the question and waiting about a week it seems I have the answer from the Highways Agency: "The 60mph speed limit you have witnessed, is in place to maintain air quality levels throughout this section of the M1. The 60mph limit will be in place for five hours a day, between junctions 28 and 35a, at weekday peak times (07:00-09:00 and 15:00 – 18:00)." My attention was originally drawn to this unusual speed limit due to the very light traffic I witnessed on Tuesday 29th August at 3.45pm. I couldn't work out why a so-called 'Smart motorway' was not detecting a low volume of traffic and adjusting the speed limit accordingly. Now all is clear. The Motorway is only 'smart' in the sense that a switch is 'flicked' at these times. This leads to my next question: Are motorists being fined for exceeding these speed limits? And, if so, how on earth are these tickets worded, considering that they are supposedly being applied for environmental reasons? I thought it was worth drawing attention to this state of affairs, and I'll try and find out more.  As a motorist I find the blanket approach to 'road policing' massively frustrating when a few traffic cops could be used to remove to worst emission offenders in just a few weeks.
MM, Barnsley
Extraordinary. I'd heard rumours of this but had never heard of it actually being applied. Many thanks for digging into it and for letting me know. All vehicles emit more NOx at higher rpm, not just the ones with rolling coal pouring out of their exhausts, so that's the reason for the blanket approach. Of course, HGVs are governed, so can't do more than 60mph anyway.
Fobidden fruit
My son owns a 2005 MG ZR, bought second-hand 4 years ago with 2 key fobs. Only one has ever worked and the rubber cover is slowly disintegrating, although still usable. The second one has recently been taken to our local garage in south Bristol after a new battery was inserted, but their tool to programme/synchronise this with the car immobiliser and security system cannot be made to work. Worse still, the 4 digit security code for the car is unknown (unless it is the same as the car radio security code which he has), so in the event of complete failure of the first keyfob the car becomes unusable. This is because, if the car has been locked with the fob, whilst the key will open the car it will not start the engine as the immobiliser hasn't been de-activated. Do you know anywhere in North Somerset/Bristol that might be able to help or have any other ideas as the how to activate the second fob?
JT, Nailsea
Try Timpsons in a Tesco foyer or carpark, high street, side street or shopping centre. They may be able to clone the code from the working key into a new key that they can also cut for you.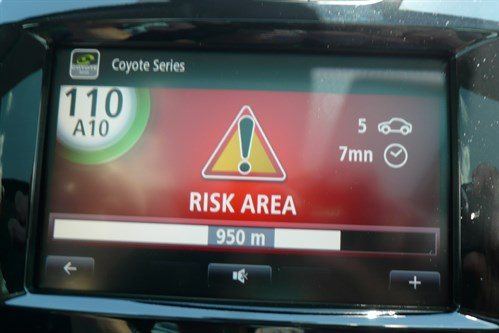 TomTom holidays
I am hoping to visit France shortly and about to update my 'TomTom' with the Speed Camera Alerts. I know the rules are different in France but I was wondering if the update complied with French Regulations, or should I amend my GPS as I gather there are hefty fines if you are caught.
JR, Bognor Regis
Probably OK. And it might be that, to comply with French rules, TomTom does not include speed camera alerts for France. The hilarious way Renault gets around this is to bleep the satnav with 'Risk Area' whenever it's in the proximity of speed cameras.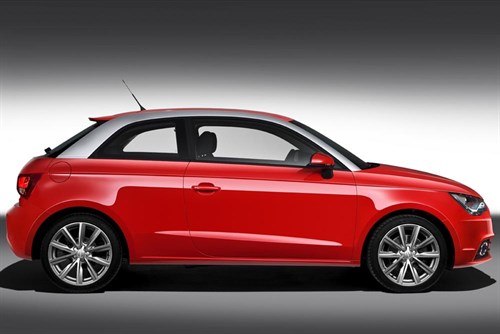 Posh spice?
I wondered what you think of the Audio A1 as a replacement for my Honda Jazz? I'm thinking about an automatic and have been very happy with the Jazz but like the look of the Audi. Is it reliable and economical? Would appreciate your advice.

AC, via email
An Audi A1 endows the driver with more status than any other small car. But beneath the high-class styling, the excellent fit and the fine finish, it is just an ordinary VW Polo/SEAT Ibiza/Skoda Fabia, and the old model of those at that. On top of which it has not been particularly reliable and the automatic transmission is the DQ200 that has been more trouble than any other automatic transmission in the history of the automobile. Here's the evidence: /carbycar/audi/a1-2010/?section=good/ To get the latest small VAG car, go for a SEAT Ibiza or the new Polo. To get the best automatic transmission in a small car, go for the Suzuki Baleno, Suzuki Swift or Mazda 2, all of which have 6-speed torque converter automatics.
Judgement day
I recently was given PCN for allegedly not paying for a period of parking at Customs House Quay in Falmouth. In fact I had paid and was displaying the ticket for that period. However, I had failed to add one of the last three letters of the registration. I have challenged the PCN and am waiting for their decision. Can they enforce the charge for £100? I would appreciate your view.
RP, Falmouth
They probably can if it goes to POPLA because technically you were in breach of the contract imposed by the car parking enforcement outfit and, under Beavis v Parking Eye, Supreme Court, November 2015, you are bound to pay. However, I would like to see penalties under this particularly draconian technicality taken to the Supreme Court for a ruling on their "reasonableness" because it is my contention that these machines are deliberately designed to make accurate keying in of a registration difficult. Many of them do not show the digits you have keyed in and do not allow you to correct an error.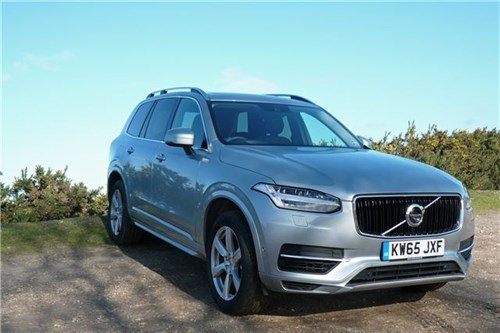 Pure hyped bred?
Having read through Jeremy Taylor's article in the Sunday Telegraph I did not find a reference to the real life MPG of the Volvo XC90T8 on his trip (other than "just don't expect to achieve anything near the claimed 134mpg figure.") I would definitely find it interesting to see what J Taylor actually achieved on that trip. Is it possible to find this out?
PL, Birdingbury
Sorry, I don't get the Sunday Telegraph, but I can answer your question. On a 621 mile run in a Volvo XC90 T8 that had not been plugged in at either end of its journeys I averaged 35.8mpg, which is a lot better than the 27.7mpg that a colleague averaged in an XC90 D5. See: /road-tests/volvo/volvo-xc90-t8-2016-road-test/ The Real MPG average is 39.4mpg, again better than the Real MPG average of 34.5mpg for the D5: /realmpg/volvo/xc90-2015/
Four by flaws
I am looking for a five door 4x4. My options are: BMW 335d xDrive, Audi SQ5 and Audi RS4 avant, newer shape B8. I have a budget of £30k and can get a nearly new BMW with demo miles. I want good spec, not basic spec. The SQ5 seems to be around 2014 to get lower miles, sub 50k and same with RS4 about 2013. I am concerned about depreciation as BMWs seem to lose a lot and I have seen a 2016 Tanzanite Blue with absolute top individual spec for £31k. I love it but it's already nearly 18 months old and I'm frightened of buying that over a 5 month old ex-demo with obviously lower spec. Audi SQ5s and RS4s are frighteningly expensive, but then I suppose they were £50k on the road. Which do you suggest would b better for depreciation or worth buying newer for warranty, etc.
DC, via email
Before buying, check the reliability of all of these in the Good & Bad sections in the entries in http://www.honestjohn.co.uk/carbycar Instead of any of these 4WDs, on the basis of very favourable reports, and 60mpg on a run, I'd seriously consider a BMW 330e rather than a diesel and put it on all weather tyres. Another reader looks set to buy a 2017 BMW M340i auto for £30k and that seems like a bargain to me.
Click to Honest John's Motoring Agony Column 04-11-2017 Part 2
Comments
Author

Honest John
Latest