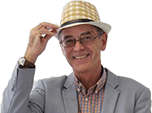 Honest John's Motoring Agony Column 30-09-2017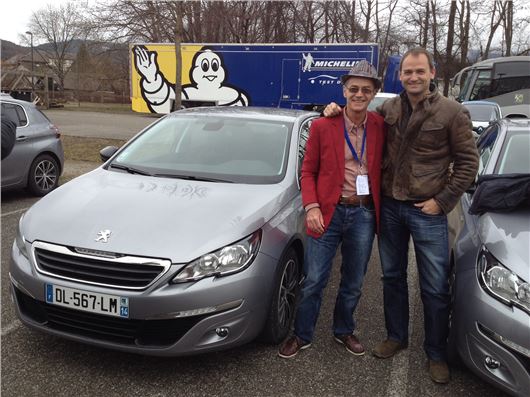 Published 29 September 2017
This week's roadkill involves dodgy diagnostics, drivestrain, disclosure, a disaster in Deutschland and enough drama to get a commission from the BBC.
As usual, emails to Honest John should be addressed to: letters@honestjohn.co.uk  Please try to keep them as short as possible.
Plug and pay
I read the other day that someone was asked by a Chrysler dealer to pay £110+VAT to look at a problem. This is interesting as I've been asked recently (by VW and Mercedes) for exactly the same upfront sum just to investigate a possible problem on each of my cars. This implies a number of things: The end of free estimates; Collusion: all 3 car dealers asked exactly the same amount of £132; At least one of my car's problems would take about 5 minutes to check out, but it would have been £132 whatever. I said no in each case, and will try independent garages instead. Let's hope they're not up to the same tricks.
BN, via email
They make a standard, often ridiculous charge for 'diagnostics'. One of my neighbours was quoted £100 for diagnostics to find out if the windscreen wiper motor of his Audi TT had failed. Of course it had failed. That's why he wanted it fixed. He took it to Wheelbase of Hersham who fixed it for a sensible price.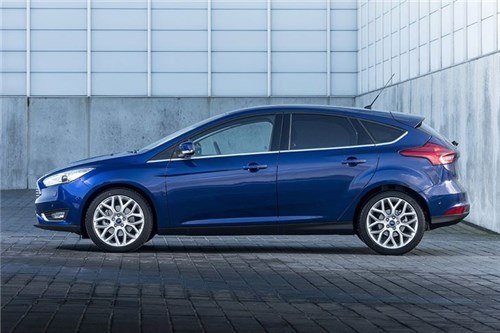 Flawed Focus
I was surprised to read your comments regarding clutch failures of the 1.0 litre Ford Focus Ecoboost. Do these comments pertain to the 1.0 Ecoboost? I currently own a 1.6 Ford Focus and was considering the purchase of the 1.0 litre Focus. I can't believe Ford can't make clutches that last, so is it a driver problem? Any information you could supply would be appreciated.,
JM, Great Missenden
Far too many reports for it to be the fault of the drivers. /carbycar/ford/focus-2011/?section=good/
/carbycar/ford/focus-2014/?section=good/
The C-Max doesn't escape either: /carbycar/ford/c-max-2010/?section=good/
I spoke to Ford on Thursday and, happily, the company has a programme of helping owners owners with replacement clutches. DMFs and clutch slave cylinders, Ford's cvontribution depending on the age and mileage of the car and whether or not it has always been serviced by Ford dealers. 
No comparison
All the price comparison sites I use ask about motoring convictions and penalties and then ask for an offence code. A Speed Awareness Course carries no conviction and no offence code but is of course very relevant and must be declared. I say No and then verbally declare when confirming details. This has shades of dishonesty about it when in fact the problem is that the wrong question is being asked.  It makes getting an accurate quote even more time consuming. I am aware of one insurer who permits one course without impact on premium. Do you know if a comparison site that deals with this properly?
TL, via email
Sorry, many 'price comparison sites' are really just broker sites. They compare a handful of insurances, not all of them, based on an automated mathematical algorithm. The best way is to go directly to an insurer such as LV= or Direct Line. The whole point of taking a speed awareness course is to avoid points on your licence and avoid ridiculous insurance hikes. Any insurer who penalises you for taking a speed awareness course should be avoided unless his quote still comes out the lowest. UK car insurance needs to be radically overhauled. It's currently run by a bunch of private equity investors who gleefully exploit the public over an insurance that is compulsory and that ties individual drivers to each car. Nowhere else in the World does this. Everywhere else a car is insured 'any driver'.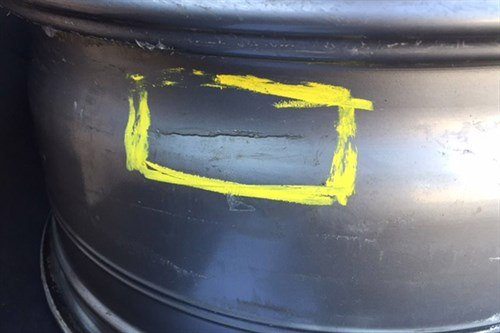 Snap, crack and pop
On Holiday in Germany from UK in my BMW X3 on 19-inch wheels with runflats, the TPMS dash warning showed low NSR air pressure. I went to a tyre shop. The boss said "New tyre", ordered one and it arrived to be fitted the next day. I watched carefully by the tyre machine as I was not convinced it was a tyre issue. The fitter showed me air was gushing through a crack in the alloy wheel. The owner's son took pity and drove me to BMW dealers, where they said "3-4 days" to supply a new wheel. Tomorrow however, we (a family of 4), are booked at an Italian hotel in Como, then 2 days later a place in France pre-paid for a week. My car is a late 2014 X3, so still warranted in the UK, but not if sold in mainland Europe. BMW UK said they will supply a rental car to continue our trip, which I think is marvellous. I just need to return to the same town on our way back to Blighty. In the meantime they will obtain the wheel, which I would need to pay retail for and claim from the UK dealer. Do u think the UK supplying dealer would refuse on 'Wear and tear'? I can see a £500 cost minimum. My other option is that the tyre shop will start ringing around in the morning to source a rim, either from other main dealers or a breaker's. This way, no nonsense from car rental as they might give us a smaller car. The German town is just across the border from Strasbourg. Just as an advisory HJ, no comeback, what would you do? Tyre is 275/40 R19.
AG, London
If the wheel is sourced from a German BMW dealer you'll have better grounds to sue the supplying dealer for the cost of the wheel if he does not willingly cough up. (At the end of the day, BMW will pay for the wheel.) You might run into difficulties if the part is sourced independently. But you might get resistance from the UK BMW dealer anyway, so it makes sense to source a new wheel asap and probably more cheaply so your holiday is less affected and your total outlay (which you may or may not get back) is also less. The fact that you were resourceful and minimised the costs might impress a Small Claims judge.
The harder they come
For a retirement car I chose an automatic Skoda Octavia 2.0 Elegance Estate registered May 2014. Lovely car to drive, but I am disappointed with the ride quality. The tyres are low profile 225/40R 18 92 Y. I have been told that 205/55 R16 s would give a better ride. Would you advise changing for the larger tyres with smaller alloys, would this be safe and would it be a straightforward swap over?
DF, via email
Yes, and yes. Try the 16-inch tyres at 30PSI/2bar (cold, first thing in the morning pressures).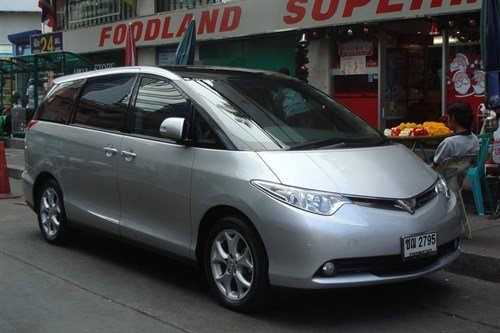 Estime age
My wife has a 2006 Toyota Estima Aeres 2.4 petrol 4WD auto with 70k on the clock. We use it for mainly for short daily journeys as my wife is a childminder, with the occasion long run, and we tow a caravan, which we use locally. We have it serviced annually and anything that needs doing gets done. So far neither the gear box or 4WD kit has been touched. What additional servicing would you recommend and as it gets older what exceptional items could go wrong?

DP, via email
This is a Japanese market import, brought into the UK when it was about to become too expensive maintain in Japan due to the Shaken laws there. The drivetrain is an unknown quantity to most UK shops. Needs a specialist in these rare, imported cars. Usually an automatic AWD system requires maintenance to the viscous coupling: oil and filter changes every 4 years or so. And the tyres need to be kept as close as possible to the same amour of wear.
Tyre warnings
Friends recently fitted out their Jazz with used tyres from Europe. The company in the Wirral claimed they are available in nearly new condition as there is a law in Europe that requires all tyres on a vehicle to be changed if one has a puncture. I find this strange and am more than curious, as shortly I am to drive my Porsche 997 to Austria and Germany and have the obvious concern. Having never heard of such a law and having driven in Europe countless times, I would appreciate your thought please.
MW, Tarporley
That 'law' would only apply if the car had automatic four-wheel drive and any disparity of more than 2mm from tyre to tyre would upset and damage the automatic AWD system.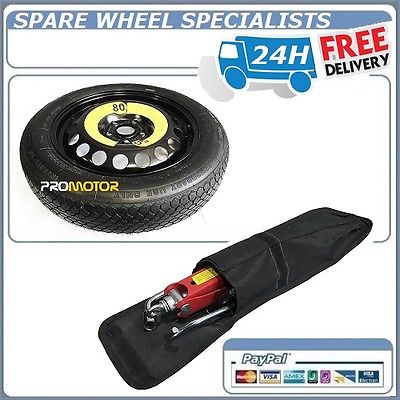 Going spare
I purchased a SEAT Ateca in January. I have been very pleased with it (1.4TSi on 215/55R17 tyres) but now wish I had purchased the spacesaver spare wheel. The dealer informs me that it is not currently available as a spare. Calls to SEAT customer service confirm this and they have no dates when they anticipate these to be available. I did read on the Internet though that they are available in Spain and other drivers have the same issue. Are you aware of any other SEAT spacesavers that would fit?
RB, Kettering
Just Google <SEAT Ateca spacesaver spare> and loads of them come up. This one costs £164.95 from Promotor via eBay.
Small, economy size
I notice you mentioned VW offering a 1.4 petrol engine as an option for the Tiguan. I see this is not a unique thing to VW. Perhaps I am being over cautious here, and I hope for many people that I will be proved wrong, but I have to wonder whether this current fashion of using small engines to move large vehicles around is another method of getting more cash from the consumer. Surely this can only result in loads of failed engines in a few years time, car manufacturers designing the life expectancy of cars to be even shorter. Surely a 1.4 petrol engine cannot last as long as a 2.0 diesel in the same body when used under the same conditions.
MS, via email
The design life expectancy of current model cars is only 7 years anyway. The maximum length of liability for any fault that is not the subject of a vehicle safety recall is 6 years. Cars are not everlasting machines. They never were. We have come to expect better reliability from them than was achieved in the past and because of that it can come as a shock when a major problem finally occurs. VAG's reasoning for fitting smaller petrol engines in Tiguans is to meet the EC's corporate average CO2 targets (or face substantial fines) without having to over rely on diesel engines to do this. You can't have everything. And now that the EC is decreeing that plain petrol and diesel engines will be banned from 2040, many of us will be forced into battery powered cars, the extremely expensive batteries of which have an average life of far less than 7 years.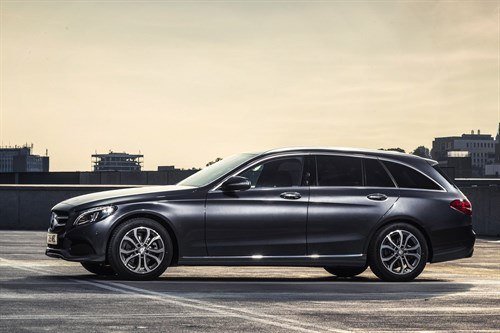 Not complient
I own a 2015 Mercedes–Benz W205 C-Class Estate, which is a great car apart from very noisy rear suspension. The car runs on 17-inch wheels and standard suspension. This is only apparent at low speeds (below 40mph), over undulating road surfaces and pot-holes. Mercedes-Benz and my dealer say that nothing is wrong but it is much noisier than my wife's Skoda Fabia over the same road surfaces. Is this something that has been brought to your attention in the past? It is certainly not something that I would have expected from a car of this perceived quality.
PS, Haslemere
Unfortunately, with this particular car, 16-inch wheels with 205/60 R16 tyres aren't the answer I thought they would be, as I discovered in this test: /road-tests/mercedes-benz/mercedes-benz-c200-cdi-16-2014-road-test/ The C-Class really needs Airmatic suspension. Michelin does Cross Climates in 225/50 R17 to fit your 17-inch rims and their softer compound will prove more compliant and less noisy (worked for me in a Honda HR-V). To gain the best advantage from this they need to be run at the lowest recommended cold pressures.
Everyday story of country folk
My 50-year old daughter living in rural North Wales was driving down a hill with her 7-year old son in her unmarked modern Astra. She pulled in and stopped since she saw an old tractor towing a baler coming up the hill. The trailer scratched her rear wing. The tractor driver did stop and give his name address and phone and denies that he caused the scratches. The local garage has quoted £300 to do the job, but the other driver is refusing to pay and, of course, if she makes a first ever claim on her insurance it will cost and also, as she is a named driver on her husband's car, no doubt that insurance will be increased. What would you advise please?
PB, via email
If you know who did the damage, sue him directly for it using Small Claims: https://www.gov.uk/make-court-claim-for-money/overview/ But be warned that the judge might take the view that in rural lanes is is the responsibility of motorists to steer clear of ungainly agricultural machinery.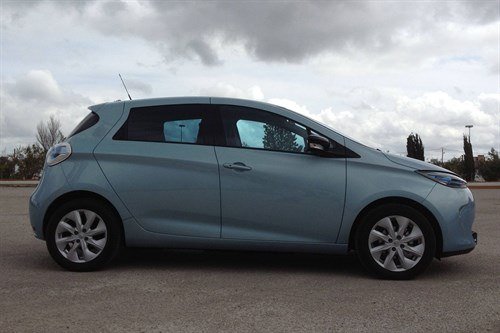 Arthur Askey
We currently own a Vauxhall Meriva WV63ZKM and, because I have an arthritic left knee, I need to acquire an automatic car. I am the only driver and because my husband is 6ft tall we need a car with good head height. We travel about 8,000 miles a year, so will want petrol, or would electric be an option? We have a limited budget, trading in the Meriva, plus, say £6,000. Could you advise please?
HLW, via email
http://www.wewantanycar.com will offer up to £4,819 depending on condition and depending on a mileage of less than £30,000. So, assuming you have £10,000 to spend, you could get a used Renault Zoe or Nissan Leaf electric but would then either be faced with reduced battery range due to the age of the battery or leasing a battery, from £70 a month. Realistically you'd have to restrict your journeys to about 80 miles between recharging points. (Though, planning carefully, one reader managed to drive his Zoe to the South of France.) It would make more sense to get a Toyota Yaris hybrid or Toyota Auris hybrid; possibly an older Toyota Prius for the same money. Of you might find a Honda Jazz hybrid. You will get instant acceleration from an electric car, but do not expect instant retardation using only your right foot. You will always remain in better control of it if you can learn to left foot brake, particularly when manoeuvring.
Shouldering, the blame
Any suggestions why NS/OS front tyre wear is seriously different, like more than 4,000 miles between replacements on my Summer 18-inch set. Both tend to wear the inner shoulders, even after proper 4-wheel tracking at Micheldever. The 16-inch winter ones don't wear so much. Is it human to subconsciously corner harder into left hand bends than into rights, fearing a head on crash more than leaving the road? Is this a silly question/suggestion?  Don't hesitate to say so. I'm mystified. I confess, I do run the tyres on my Lexus IS250C at 2 PSI lower than the recommended figures, as you have suggested in the past, for comfort.
CS, Cellardyke
I'll bet your IS250C feels a lit nicer on its 16-inch winter tyres than it does on those low profile 18s. Inner shoulder wear is usually due to straddling speed cushions that forces the tyres down on the chamfered edges of the speed cushions causing severe abrasion to the inner shoulders, especially at the front due to the weight of the engine and transmission.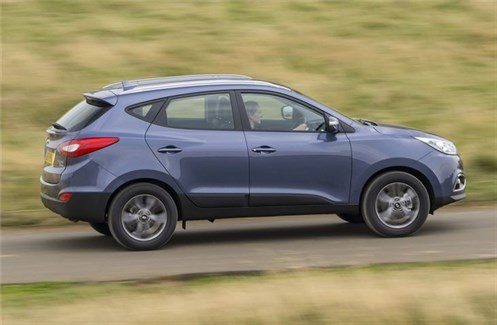 Unconditional surrender
I am an expat living in a hot climate and there doesn't seem to be anybody that is willing to take Hyundai/KIA to task over their aircon issues, which seems to straddle their complete range but is more prevalent on the Hyundai ix35. The Internet is full of forums with complaints of non-working aircon, from months old vehicles onward. Service centres have tried everything from recharging to fitting a new compressors but the problem continues. Some garages who have the experience of the fault, seem to have traced it to the sensors either side of the condenser, but as these are very difficult to get at the cost involved is high. Hyundai doesn't want to admit the fault and do a recall. Hyundais and KIAs where I live are extremely popular and 9 out of 10 people are driving with their windows open: not so good in 40 degrees Centigrade. I would be delighted if you could dig into this a bit further, I personally might not get any satisfaction but it may warn others and if enough questions are asked, change may come.
JG, Azerbaijan
It could be that the failing a/c is filled with the new R1234RF refrigerant that the EC has been legislating into new European built or European market cars. Compared with the old, reliable R134a refrigerant, R1234RF leaks, has caused compressors, condensers and evaporators to fail, is flammable and costs 5 times as much, which is probably the real reason why the EC legislators got lobbied into using it. Mercedes-Benz has outright refused to use it and in their case the EC backed down.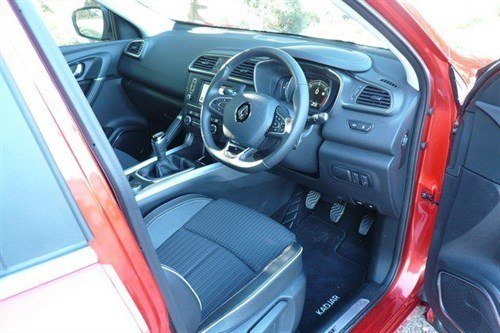 Entry level cars
During the last 15 years I've had various BMW and Mercedes diesel automatic saloons (presently a Merc C220d AMG Line 7G-tronic), but I now need an SUV/Crossover-type vehicle for easier access. I do only 5,000 - 6,000 miles pa, so a petrol engine is preferable and I'd still like an auto. I'm drawn to both the Peugeot 3008 1.2 Puretech EAT6 Allure and the SEAT Ateca 1.4 TSi DSG SE Tech and would value your opinion on these or any recommended alternatives. I usually lease privately over 3 years so longevity isn't an issue. The Peugeot is currently more expensive to lease but comes with more standard equipment. It's also interesting that the diesel Peugeot is suddenly £32 a month cheaper to lease than the equivalent petrol.
KL, Devon
SUVs aren't necessarily easy to enter and leave because of their height from the ground and their sometimes quite low roof height. Best of the lot is a Renalt Kadjar with wide opening front doors that that is as easy to enter and leave as an MPV. I didn't have any problems with the 3008 and the Ateca, or the Honda HR-V. The Suzuki Vitara is a bit of a stretch for the short legged. There is currently a surplus of unsold smaller diesels and that is the reason for lower rates.
Disenfranchised
The garage that serviced my 2012 Suzuki Splash 1.25 Automatic has recently relinquished its Suzuki dealership so I will have to find a new garage to carry out the car's annual service. I am being deluged by e mails from Servicing Stop Ltd (based at Nicholas House, River Front, Enfield, EN1 3TF) who are offering servicing of all cars at much reduced rates. The system is that they collect the car, deliver it to a local (but unnamed) garage for the work to be done and then return it to you. Price reductions on the scale offered seem too good to be true and I have always to a large extent considered that 'you get what you pay for'. I think my best course of action would be to take the car to the local Vauxhall dealer as I understand the Suzuki Splash is almost identical to a Vauxhall model and so would be familiar to the Vauxhall mechanics. But before dismissing Servicing Stop entirely I would be interested to hear if you know anything about this organisation. And if so, would you recommend them ?

TA, London SW18
I'd do what your instincts tell you. Apart from the badging, your car is identical to a Vauxhall Agila, built on the same production line at the same factory. So take it to the Vauxhall dealer. Servicing Stop is an agency that allocates work to local garages and I've had mixed reports.
Bed afford dormobile
I am looking for a small petrol engine car with auto transmission which, when the rear seats are folded will give me a flat bed of at least 66 inches. Any suggestions would be appreciated
TM, via email
66 inches is 1676mm and longer than the load deck in any current small car. The best and actually one of the few that provides a flat floor is the Honda Jazz, but only 1,500mm: /road-tests/honda/honda-jazz-2015-road-test/?section=dimensions. An alternative is the Peugeot 2008 at 1,530mm: /road-tests/peugeot/peugeot-2008-puretech-110-eat6-2016-road-test/?section=dimensions/ Stretch to next size up and the best I can find is the Dacia Logan MCV at 1,830mm, but there is no petrol auto: /road-tests/dacia/dacia-logan-mcv-2017-road-test/?section=dimensions
One track mind
As with SB's Jaguar, my MX-5 front tyres wore away on the outer edge. At its 2nd annual service, the dealer said the tracking was correct. I took it to an independent tracking specialist who said tracking was within, but on the edge of, manufacturer's tolerance and he could make it exact. Tyre wear has been perfectly even over the following 8 years of motoring.
KG, Somerset
Thank you for that. 'Manufacturers tolerances' again. Unless it's a really special car, alignment simply isn't accurately checked at the end of the production line. Some cars are more affected than others. Alfa 156s used to be particularly sensitive. A tiny bit too much toe-in destroyed the steering and wore the outer edges of the front tyres. Set correctly the cars were sublime. Back in 2005 I visited the Mitsubishi L200 pick-up factory in Thailand. At the end of the line they comprehensively aligned the steering at all axle articulations. My brother had one of these L200s. Drove it like he stole it. And got 55,000 miles out of a set of tyres.
Click to Honest John's Motoring Agony Column 30-09-2017 Part 2
Comments
Author

Honest John
Latest