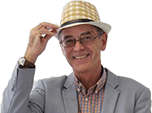 Honest John's Motoring Agony Column 30-09-2017 Part 2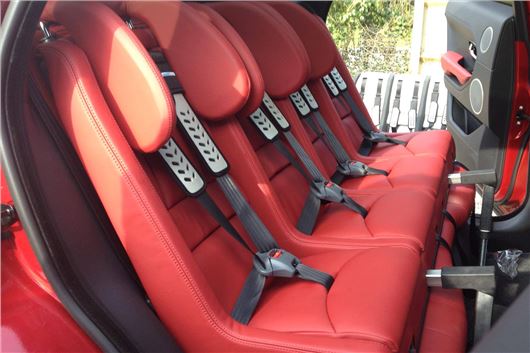 Published 29 September 2017
Click back Honest John's Motoring Agonies 30-09-2017 Part 1
Three across
I can't imagine we are the only three-child family looking for a blend or practicality and fun. Which cars would you recommend that perform well and that can accommodate three child car seats, costing £23,000 to £35,000? Preferably new but would consider used. We like the look of the Mazda CX-5 and Jaguar F-Pace and have also test driven a Skoda Kodiaq but are not sure if they are wide enough to fit three car seats (ours are belted ones), or whether there are others we should consider. We will definitely look into the S-Max but if I limited it to SUV's what would you recommend? 
SS, via email
Ford S-Max. That's by far the best handling car offering three full sized seats across. And you can get it with engines up to 240HP. I don't know of any with three full sized seats across that can take three child seats. I think your only option if you insist on an SUV is to get a Multimac system: https://multimac.co.uk/home/ Then you can have pretty much any SUV you want. They also do a four across version.
Humpty dumpty
I have a steep drive with a slight hump in the middle. I had to sell my beloved Audi TT because it grounded on the hump. I want to replace my Honda CRV (practical but boring) with something exciting so I need something with a bit more ground clearance than the Audi. I am looking at another Audi, VW or a BMW - but it has to look sporty. Budget - about £14,000 and second-hand.
CM, Wadhurst
Audi Q3, VW Tiguan, BMW X1. These are not recommendations; merely the models of cars that fit your request. I'd add Mazda CX-3, assuming you can find one for the money. They look great and handle well too. Also a Peugeot 2008 1.2 Puretech 130 6-speed, if you can find one for the money.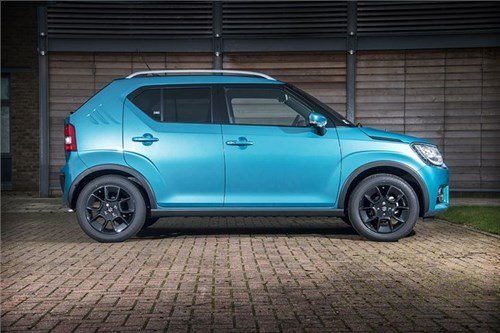 Getting a grip
In January we bought a new Suzuki Ignis Allgrip, a car you have recommended for consideration on several occasions. It is really good. Compact, but good room inside; excellent raised driving position; very nippy and very good real fuel consumption. The ride is a bit too firm, but aside from that the only disappointment is that it is not offered with All-Weather tyres. We are keen to combine the 4 wheel drive with all-weather tyres to further improve grip when the driving conditions are poor. We wanted the Michelin or Goodyear tyres, but the only all-weather ones we can find to fit the current size (175/60/16) are Falken AS200s. Are these good tyres, or are there any other alternatives we can consider. We do not want to change to Winter tyres every year.
AW & CP, via email
I don't know. The best way for you to find out is to check on http://www.tyrereviews.co.uk/That has the most comprehensive information and feedback of any tyres site I know.
Quiet, re-tyreing person
What all-round tyres would you recommend for my 2003 Honda Jazz. I realise we aren't obliged to buy winter tyres (yet) and I remember seeing a letter where you mentioned a couple of makes. I made a note of your answer but have mislaid it. In the past I have bought  Michelin Energy Saver (175/65 R14 – maybe that's the date of manufacture). I need to replace both front tyres soon.
AR, via email
I recommend Michelin Cross Climate or Goodyear Vector 4 seasons. Happily you can get Cross Climates in 175/65 R14. In my opinion they need to be fitted to all four wheels. Others disagree.
Torquing automatics
I wish to replace my 2001 E46 BMW 325i petrol automatic saloon with something similar in size, performance, refinement, build quality and reliability. I have narrowed my search to a new or nearly new BMW 1 series or Audi A3 saloon for a maximum budget of £23,000. Any suggestions as to which model or otherwise an alternative?
MP, via email
I agree that the saloon is the best looking A3. But best to avoid small engine VAG automatics because they all have the potentially troublesome DQ200 7-speed dry clutch DSG/s-tronic/ 2.0 litre engines come with much more robust wet clutch DQ250 6-speed and on the Q3, Tiguan, TTRS, RS3 and latest Golf R the DQ500 wet clutch 7-speed. That leaves the 1-Series with its reliable 6-speed or 6-speed torque converter automatic.
Many happy returns?
I have seen a company based in York selling cars imported from Japan that are, of course, right hand drive. Many seem to be 'classic' Mercedes 190Es, a car that I hanker after. All low miles and first class condition and claim to be easy to UK register. From your experience are there catches please?
JW, via email 
Thailand, Japan and Malaysia as well as Japan are all RHD countries. Parts of Japan are very cold and snowbound in winter. The air has quite high salt content. Though cars may still be good runners, the very tough Japanese Shaken vehicle testing regime makes many of them uneconomical to repair, so they are auctioned off for export. Cars tend to last longer before rusting out in Thailand and Malaysia. But even there they do eventually rot out. I found a 'museum' of 60s and 70s American cars in Thailand, almost all in a bad way and beyond economic restoration. So take a bit of care. Don't buy unless the car is already UK registered and has therefore passed any C of C or Enhanced Individual Type Approval. Back in the 1990s when the Tiger economies of South East Asia collapsed, thousands of RHD Mercedes for export lay rotting on the docks at Hamburg. Various traders found ways of bringing them to the UK and eventually the then MD of MDUK (a quite amazing guy), bulk bought-them to prevent them from lowering the UK used market prices.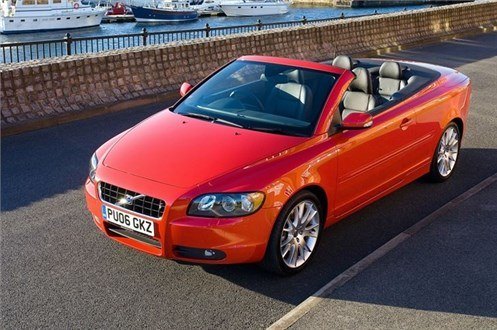 C70'd veteran
My car is a 2013 Volvo C70 with 33,000 miles. Two days ago the drivers door window dropped and would not go up or down. I took it to the Volvo dealer from whom I bought it. He examined it and said the window mechanism had failed and needed replacing and possibly a new motor, cost around £1,000. Then he informed me he did not have the spare part nor did any other Volvo dealer in the UK and in fact neither did the factory in Sweden. Anticipated delivery middle to end of September, not guaranteed. This made the car unusable as I cannot secure it if I park in a car park or on the road. Nor can I drive it with the roof down. To add to the problem I was about to go on a driving/touring holiday in Spain which will now have to be cancelled if I cannot get the car repaired which seems likely. How can a leading manufacturer run out of parts? Besides the problems for garages who cannot repair the cars, the factory will not be able to build them. All through a minor part not being available. I certainly would make one think before buying another Volvo. I also think they could not care less. All they want to do is sell their cars. Volvo used to have a good reputation for reliability and service no longer I am afraid. Any solutions please.
JA, Peacehaven, East Sussex
The Volvo C70 went out of production in 2013. Underneath it's on the same platform as the 2nd generation Focus, so maybe the window mechanism of a Focus II Coupe cabrio will do the job. For 2nd hand parts, http://www.lakes4volvo.co.uk/ (On the A1 at Wybosten).
Auntie Betty's
You've helped me down the years with many technicalities. Here's something out of the ordinary: fingers crossed. Auntie Betty, 90 years old, tiny at around 4 feet 10 inches, fell downstairs recently and broke her leg. I act as her carer and will be transporting her around. Normally this would be in my BMW E36 convertible. She usually manages to get into it, although with some difficulty, but I fancy access is going to be impossible in the next few months that the medics have predicted to be her recovery time. So can you recommend something with easier access, that will need to last only three or so months, and is dirt cheap. And I really mean dirt cheap. I'm not well off, Betty's not well off: we could probably run to around 500 pounds. Don't laugh.
JE, via email
An old (very old) Suzuki Wagon R or Vauxhall Agila. Nice and upright. Or a Daihatsu Move (really tiny). Or a Perodua Kanari (that was based on the Move).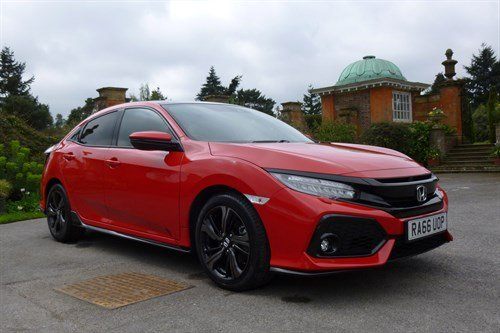 Civic amenities
I'm thinking about the new Honda Civic 1.0iVTEC Turbo. I used to get 41mpg from my 2015 Civic SR 1.8 iVTEC on slightly longer journeys. Tank capacity of 46 litres is quite small now in new Civics', probably too small for the new Type R. As matter of interest, the CVT on new Civic does not have Idle Stop as the manual, but I rarely use this function, it's always turned off after starting and only used occasionally to check that it is working. The Prestige has pedestrian detection at the front and if this was added at rear then we might in future have an automatic, probably a self-driving one. The only time I have driven an automatic was in the USA and I used only my right foot.
TW, via email
The Real MPG average for the 2012-2016 Civic 1.8iVTEC is 41.6, but I got 48mpg from one on a long run. I have to keep campaigning over the left foot braking issue. You've got two feet. Why waste one of them while you're driving a two pedal car? Too many people think they can control automatics solely with their eight foot, which is how 80 year old Ann Diggles killed a pedestrian about 3 years ago. Then a couple of other right foot brakers came and testified in her favour and the jury let her off. People never learn. That's why we have wars.
Cash injection
I run a 2011 Skoda Yeti 1.6TDI with 64k miles that has been faultless until recently when an injector failed. I have now been notified that VW are ready to fit the NOx emissions equipment, but I have read and heard many reports of adverse effects on performance, fuel consumption, engine noise and an increased chance of EGR valve failure following the modifications. VAG denies all this, but I wonder whether I should not just leave the engine well alone, as my local garage assure me that there would not be a problem with MoT results.
JR, Nether Heyford
Some Skoda owners have received a reassuring letter:  "if a customer makes a complaint to an Authorised Repairer or to the Volkswagen Group in respect of a failure of the EGR, fuel injection system or emissions after treatment system within 24 months following the date of the implementation of the technical measures, in respect of a vehicle with mileage not exceeding 160,000 miles, SKODA will consider the complaint very carefully and if such complaint was established to have arisen as a result of the implementation of the technical measures, then Skoda will act responsibly and swiftly, in line with its goodwill policy, as supplemented in the annex, to respond to the consumers' reasonable concerns." 
Scrunchy on the inside
My friend has taken delivery of an Audi approved 2013 RS4 avant, which, when manoeuvring at low speeds, emits a graunching noise from the rear. I suspect the diff needs an oil change. Do you agree? Further, Audi says the S-tronic box needs new fluid at 38k (not dependent on time). Do you agree? I think this should be done now, at 4-years old.
JO, via email
Yes, I have it officially that the oil and filter change for the 7-speed longitudinal S-tronic is 4 years or 40,000 miles whichever comes first. The quattro clutch also needs an oil change. And if there is any disparity in the tyres, that could be chewing up the rear diff where the viscous coupling is. 
Pain in Spain?
I'd like to know what is the nature of your advise on car insurance. I've been trying to solve a problem. I'm shipping a car from the USA to Sevilla, or rather Barcelona. I'd like to get it to Sevilla, where I live. I was informed that I can drive a car from the port to destination: a garage. The thing is the garage is 9 hours away, which will make this a long trip driving without insurance. Is there a company that can insure an USA car for 6 months or at least 3 until I decide to take a residency in Spain or not? I have an American drivers licence and an international one with it. I'm also Polish citizen with a Polish passport. 
HR, via email
There's a lot more to this than first meets the eye. If you are importing a car from the USA to Europe you will be liable for 10% European import tax, plus VAT at the rate applied in that country, plus the costs of getting it Type Approved and registered. The cost of insurance will be in addition. And you been an American citizen you would have been able to keep the car in Europe on its US plates and insurance for 6 months before you have to register it to a property in that country. But because you are an EU citizen you can't do that. You need to speak to a specialist. See: http://www.sun-lawyers.com/importing-a-car-into-spain/  + https://www.schumachercargo.com/es/car-shipping-to-spain.html
+ https://www.justlanded.com/english/Spain/Spain-Guide/Travel-Leisure/Importing-a-car
Long shot
I was looking for your advice following a serious incident that took place after work was carried out on my car by Servicing Stop. I took my car to Servicing Stop for them to carry out a Service and MoT. I faced a number of issues during and after the service and MoT and these are detailed below but I want to highlight by far the most serious issue I have with them, which was that my rear calliper fell off my car whilst I was driving on holiday with my family, leaving me without any effective brakes. The Service and MoT carried out shortly before my holiday, advised me on a number of items, one of which was to replace my rear brake disc and pads, which they went ahead and replaced amongst other work identified. Two weeks later whilst driving in Devon with 4 children and 3 adults in the car  – I heard a loud clunk and my brakes stopped responding. I just about managed to keep the car under control and to eventually bring it to a stop on the side of the road. My family as you can imagine were pretty shaken up by this. When I checked the car to investigate what had happened, I discovered that my rear calliper had come away from the car and was hanging by the break cable on the road. My family and I were very lucky, if we had been driving and had to brake suddenly on a motorway, the narrow country lanes of Devon and Cornwall or when going down a steep hill with a sheer drop (of which we passed many) I dread to think what might have happened – I still cannot stop thinking about it now. I called the AA and the man who came did an excellent job refitting the brake pads and calliper - he pointed out how lucky we had been. I understand the only way calliper bolts can come off is if they have not been put back on or have not been fitted properly - therefore the incident was directly linked to the work that Servicing Stop had recently carried out on my car. As you can imagine I was pretty horrified by all of this and sent an email to Servicing Stop customer service complaining as soon as I got back. I wanted to give them a chance to make amends to me and to ensure this sort of thing does not happen to anyone else. All of the correspondence I have had with them is attached and detailed in the timeline below, but suffice to say I have been far from impressed with their response. They came back to me today (August 23rd) and offered as a gesture of good will to pay £55 towards the brake pads the AA man replaced (total cost I paid was £100.88) – this is completely unacceptable to me, on top of which I had a number of other complaints regarding the work they carried out, all of which they are aware of, but not responded to. My family reads your column in the Telegraph and have written to you before and you have always given excellent advice. I would be very grateful for your advice on what you think I should do next.  As you can imagine I am incredibly angry about all of this and what might have happened. I want to make sure they are penalised to ensure this does not happen to anyone else and that I am fairly compensated for the shoddy work that I have paid for. Many thanks in advance for any help and advice you can provide me.
HC, via email
In between the emotional bits, this is a fairly shocking account. But it reads more like a letter to Watchdog than to me. It is packed with unnecessarily statements such as: "whilst I was driving on holiday with my family"; "whilst driving in Devon with 4 children and 3 adults in the car"; "My family as you can imagine were pretty shaken up by this.";  "My family and I were very lucky, if we had been driving and had to brake suddenly on a motorway, the narrow country lanes of Devon and Cornwall or when going down a steep hill with a sheer drop (of which we passed many) I dread to think what might have happened – I still cannot stop thinking about it now." ; "As you can imagine I was pretty horrified by all of this." I'm not interested in any of this and neither would a Small Claims judge be. We don't have the time. Servicing Stop is an agency that appoints local garages to do jobs in the vicinity of the car owner's postcode. It is not a garage in itself. The fact is, it is a near certainty that the garage appointed by Servicing Stop botched the job of refitting one of the rear brake callipers. If they don't make a satisfactory offer beforehand, you can sue them for all costs associated with that in the Small Claims Track of the County Court. https://www.gov.uk/make-court-claim-for-money/overview/ You need to cut your statement to the Court to the barest minimum. Avoid all the emotional stuff you put into your letter to me. Restrict yourself to the cold facts surrounding the issue you are suing over. You might not have a case over the driveshaft boot because it cannot be proven. You will need signed testimony from whoever thought it had been torn when the wishbone was replaced. The fact they did not leave the replaced part in the car cannot be the subject of a damages claim. Either the wishbone was replaced or it wasn't and this will be obvious by the condition of the wishbone. The car could have veered to the left because replacing the wishbone affected its alignment and you refused to pay to have it realigned, which is necessary after replacing a suspension part. Definitely avoid phrases like "contents of glove box on the floor of the car". They were probably looking for the locking bolt for the wheels.
Click back Honest John's Motoring Agonies 30-09-2017 Part 1 
Comments
Author

Honest John
Latest