Honest John's Motoring Agony Column 23-09-2017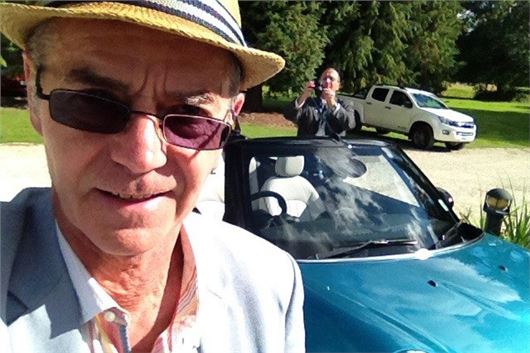 Published 22 September 2017
Today's arduous accounts involve loss of licence, service intervals, carafans, coupe de grace, ex-rentals, try before buy, chain reactions and enough motoring maladies to make you want to give up driving.
As usual, emails to Honest John should be addressed to: letters@honestjohn.co.uk  Please try to keep them as short as possible.
Medical grounding
Unfortunately, I suffered a slight brain haemorrhage in a skiing accident in Austria on 11 January that caused me dizziness and some disorientation for about 10 minutes. As I result, I was taken to hospital where I had CT scans and spent a week under observation. Because of my head injury, I returned home to Liverpool by train. I saw my GP on 20 January. He advised me to stop driving until I saw a neurologist, which I did. I saw a specialist neurologist on 8th February. The neurologist gave me a thorough examination and didn't find any abnormalities, but he advised me not to drive until he had viewed the CT scans I had brought with me from Austria. I received the neurologist's report on 2nd March, in which he told me it was necessary to report my injury to the DVLA and to refrain from driving. I did so the same day. The DVLA wrote to me on 7th April revoking my driving licence for 6 months from 11 January. The letter stated that the DVLA would only consider a re-application after 6 months, but that I could submit my application 8 weeks before that time. I submitted by application on 15 May. The DVLA wrote to me on 8th June that I needed a medical examination to be carried out by my GP. I earliest appointment I could get was 3 July. The surgery sent the GP's report to the DVLA Medical Group on that day. My case was passed to a DVLA doctor for a decision on 03 August. That is as far as my case has progressed, as of last Friday, and I cannot get a timescale for a decision. The re-instatement of my licence is now 5 weeks overdue. Is there anything you can suggest I can do, please?
AT, Liverpool
It's very frustrating, but there isn't anything you can do to speed this up. Those in the system don't seem to realise or to care how important it is to be able to drive. Might be worth seeing a solicitor.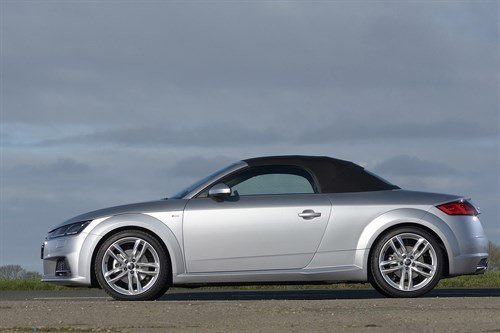 Time for a change
We have bought March 2016 Audi TT 1.8 S-line with 7,000 miles that has yet to be serviced, with its first service due at 18,000 miles. Should it have an oil/filter change please? Is there anything else due before that first service?

TP, via email
Yes, it needs a full 1st year service including oil and filter change and probably a pollen filter change now. Then a service with oil and filter change again every year or every 10,000 miles whichever comes first
Glamp tourer
Weary of the dehumanising experience that is modern-day flying, we've decided to revert to caravanning for our holidays. Sadly, this means relinquishing our beloved old MX-5 for a towcar. Except we don't want a boring, stolid towcar: we want a fun car for general use that can also tow a 2-berth caravan - probably 1,350 kg or so. I'm a very experienced tower so I'm not fussed about the 85% van/car weight rule: anything up to 100% will be fine for me if the manufacturer allows it. I'm looking at some Audi A4 Cabriolet 2.0 TFSI S Line Cabriolet Multitronics online, and there seem to be some very tidy, affordable ones out there, but are there any other cabriolets I should be checking out?  I definitely don't want a diesel. My budget is up to £9000. Our annual mileage is only around 8,000 so high-ish mileage on the clock is not much of an issue.
JF, Keighley
I wouldn't want to tow with Audi's Multitronic CVT. Maybe a SAAB 9-3 with SAAB turbo petrol engine. Bit old fashioned, but still okay. Maybe a Volvo C70 5-cylinder or, of course, a BMW 3-Series coupe/cabrio. If you want auto, all three of these had proper torque converter autos.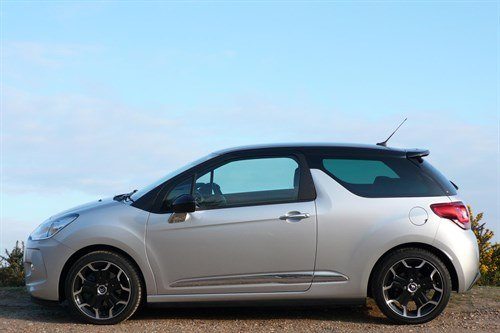 Slipping into something sensible
In my dotage I'm looking for a car to carry me on my journey towards the showroom in the sky. I currently drive a Honda Civic 1.7 I-VTEC Coupe 2-door automatic with an electric tilt/slide sunroof and 140,000 miles on the clock. My past car history includes top of the range BMW or Mercedes coupes. I would like a car similar to the Honda for a maximum of £10,000 as I favour the 2-door coupe style. I would like your advice as to what car will provide me with a comfortable and youthful ride into the future.

JT, via email
A used Citroen DS3 (on sensible wheels and tyres); a used Volvo C30 (on sensible wheels and tyres), a used VW Scirocco (on sensible wheels and tyres), a used MINI (on sensible wheels and tyres); a used Mazda 2. Maybe the recently superseded Renault Megane coupe (on sensible wheels and tyres). Not an Alfa Mito because the auto is dodgy. Not a FIAT 500 for the same reason. By 'sensible wheels and tyres' I mean tyres no lower than 50 in profile; preferably 55 profile.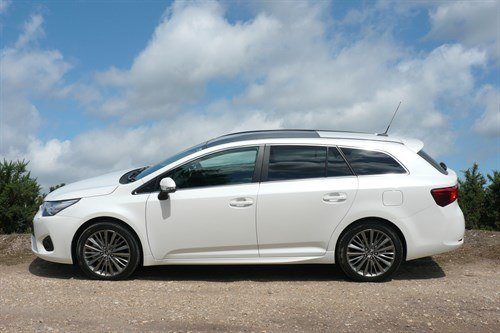 His and Hertz
I am considering buying a Toyota Avensis petrol Tourer from an independent dealer. The car was first registered 30 March 2015 and owned by Hertz. Its first service was done on 29 September 2015 at 11,468 miles by Hertz Servicing and its second service at 21,142 miles on 28 April 2016, again by Hertz. The final service was done by the independent selling dealer on 25 March 2017 at 26,223 miles. The first service was late (by 1,468 miles) but the others were done date/mileage wise by due dates. In your experience, do you think this service record would be acceptable to maintain Toyota's 5-year warranty?
MK, Essex
That's actually quite a good service record, but the only way to find out if it's still covered by the 5 year Toyota warranty is to check with Toyota itself either directly or via a dealer.
Booking a test
I need your help, please. 3 years ago I downsized from a Citroen C5 to a C3 Picaso petrol automatic without a test-drive (silly me). I need a high entry as disabled and at that time we had a Citroen garage at the end of our road in Marlborough (the site is now to be retirement homes). I would like to buy new or nearly new C4 Picasso petrol automatic, but have promised my wife that we will test drive before buying. The nearest Citroen garage to Marlborough seems to be Chippenham, which is a long way and on the telephone they seem unhelpful. Is there anywhere out there that can help us, now aged 86 and 87. We do need a helping hand.
GH, Marlborough
The current Picasso has an EAT6 torque converter automatic transmission, not the unsatisfactory Sensodrive automated manual you found in the C3 Picasso. But unless you can hire one (difficult at 86), the only way to get a test drive is via a dealer. The C4 Picasso is a lovely car, but it might be too big for you. Maybe better to think smaller, like a KIA Venga or Hyundai ix20 EDC, which have a dual clutch auto. Not as good as a torque converter, but better than an automated manual. Also worth considering: a Peugeot 2008 1.2 Puretech 110 with the EAT6 torque converter auto; a Citroen C3 1.2 Puretech 110 with the EAT6 torque converter auto, a Renault Captur with the EDC dual clutch auto, a Mazda CX-3 2.0 6-speed auto or a Mazda 2 1.5 6-speed auto. Both of the Mazdas have an excellent 6-speed torque converter automatic transmission.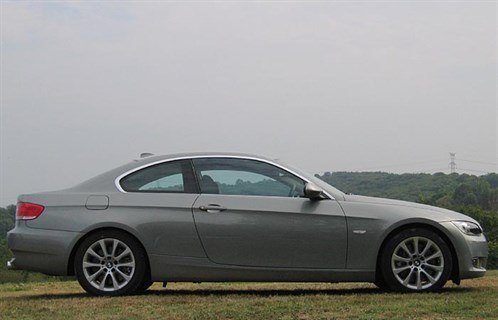 Personal chainer
I have a BMW E92 320d coupe, N47 engine. As it was first registered in Dec 2007, and has done 74,000 miles, I was very interested in your reply to JC in Saturday's column. JC asked if there was anything that should be done. My trusty local garage tells me that the chain can be replaced, and has done it a couple of times for others, but because of its location behind the engine it is a very expensive job. We're just about to take it on a 3-week tour of Spain. Time to get rid of it? Any suggestions?

CR, via email
The N47 was introduced in the 3-Series in September 2007. What fails are the nylon tensioners that then lead to the chain failing or at least jumping a few sprockets. You definitely need to get it checked before driving to Spain, plus oil and filter change.
Making sensor
I am a pretty cynical chap at the best of times but I think I have rumbled the economic reasons behind the plethora of useless sensors that increasingly inhabit the electronic underwear of our cars. I have been driving for almost 50 years and most of the cars I have driven have worked perfectly reliably without electronic sensors and engine management systems. My current car is a 2008 Audi A4 3.0 litre TDI Quattro Avant, which meets my needs perfectly. It has done 125,000 miles, does 45mpg and is still on its original battery, clutch and exhaust system. My previous Audi A4 1.9 TDI Quattro (bought by the mechanic that services my cars) has now done over 300,000 miles and still runs like a Swiss watch. Back to the sensors issue, both these cars suffer from the failure of sensors that do not usually affect the running of the car. For the last five years, my old Audi has had a light on the dashboard telling us (using a laptop) that there is a problem with an airbag sensor that would cost hundreds of pounds to replace. Anecdotal evidence from Internet forums shows that replacing this sensor (and many others which fail regularly) is a very lucrative business for the Audi dealership network. My current car has an intermittent sensor fault that also illuminates a warning light every so often. It is one of the pair of air inlet temperature sensors in the inlet manifold system and replacing it will cost in the order of £2,500 due to the location of the sensors. Again, evidence from Internet forums suggests that those foolish enough to engage their Audi dealer to carry out this work are faced with the same problem as little as six months later. Meanwhile the car runs normally. Earlier this year, I was on my way back from Scotland when I had a new experience. I had a flashing warning light on the dashboard and the engine power was reduced although normal progress was possible. I stopped and rang the Glasgow Audi dealer and their earliest appointment to check out the problem was in ten days' time. I continued my journey and, after a short stop in Glasgow, the car's performance returned to normal all the way home and the flashing light extinguished. Back home I took the car to my independent workshop who told me that the supposed fault was one of the fuel injector sensors. They checked all the fuel injectors and there is nothing wrong with any of them and the car has run faultlessly since then. So the faulty sensor had put my car into limp mode and caused me great anxiety for no good reason. The Audi dealership were no help at all, so thank goodness for my independent mechanic who curses these wretched sensors on a daily basis. I can only conclude that Audi stuffs its cars with cheap sensors, not to make them more efficient or reliable, but to provide their clueless workshops with a constant supply of very lucrative work in replacing them post-warranty. Thank goodness that my local MoT testing station has the sense to ignore the warning lights on the dashboard and pass my car (and my previous car) as they are clearly running normally and safely and are just suffering from sensory overload. Thank goodness too that I will be dead and gone by the time our roads are filled with driverless cars that will rely on these dodgy sensors and onboard computers. I am now looking to buy an Austin 10 from the 1940s (my parents' first car)
PN, West Blackdene, Co. Durham
You're right. Cars are built to last 7 years, that's all. The fact they generally last longer is a significant problem to car manufacturers. But they have to protect themselves from major failures that would be extremely costly to them. So the basic cars are built to outlast that 7 years. But any components they can add that can expensively fail and can persuade the car owner to ditch his car in favour of a newer one keeps the scrapheaps recycling and the production lines running. 'Marketing' is what convinces a gullible public to buy into all of this. Renault very smartly covers the cynics by selling them Dacias. In France, Dacia now sits in the market where Citroen 2CVs and Renault R4s once were. Nonsencical.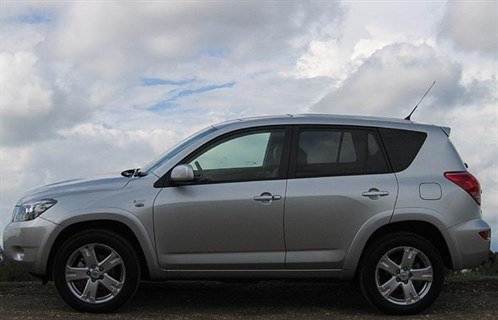 Pedal to the meddle
My daughter has been driving for over 30 years and recently purchased her first automatic car, a 2007 Toyota RAV-4 with very low mileage. When waiting at traffic lights, queuing or any hold up she keeps it in Drive, with her foot on the footbrake. She insists that this is is correct and she is following the info in the handbook. I am concerned that this will damage the drive system/burn out the clutch. I would be grateful for your advice. Thank you for a super column,
BM, via email
I shift into N, and use the brake hold or pull on the parking brake not merely to protect the torque converter but also so I don't irritate the driver behind with my three rear brake lights.
Any connection?
I Googled 'faulty flywheels on Ford cars' and have seen your Daily Telegraph item. My son has just had to have the flywheel and clutch renewed on his Focus diesel, at a cost of nearly £900. It has only covered 41,000 miles. From 1973 to 1996, I had 11 company cars: 3 Fords, 2 Austins, and 6 Vauxhalls, did getting on for 100,000 miles in each one and never needed a new clutch in any of them. It is probably a very long shot, but do you know if Ford is offering any sort of recompense for this?      
ME, Bury
Of course not. They are still denying that there is a problem. That what all car manufacturers do, with the notable exception of Toyota, Hyundai and KIA. The latter two warrant their clutches for 2 years whereas the norm is a mere 6 months.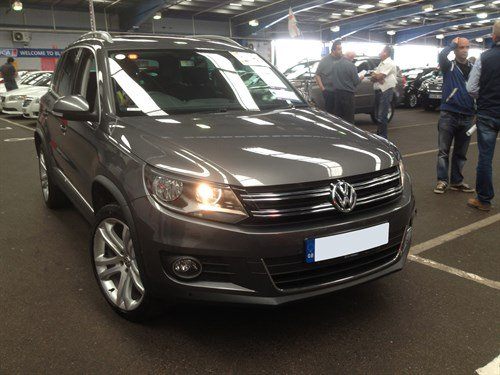 Stepping Up
My wife and I are in our late (very late) seventies and sold a 2003 Audi Estate and 2009 VW Polo in March 2016 to purchase a new VW Tiguan 2.0TDI at the end of the same month. Both previous cars were becoming too low for age related access difficulties and we felt that one car would be appropriate. The Tiguan is ideal for long journeys but is now proving difficult for driving and parking on short shopping trips. Both kinds of journeys are becoming less frequent and have reduced to 7,000 miles a year. Historically, we've been Audi and VW fans respectively for many years and our current dilemma is whether too sell the Tiguan and buy a new VW Up, or opt for two cars again, keeping the Tiguan and purchasing a small second hand run-about VW or similar – the latter, preferably with low mileage and warranted. Your advice and helpful information will be much appreciated by us both.
BW, Bristol
Boils down to whether to p/x the Tiguan (last of the previous shape) for a new, high spec Up. Or to keep it and buy a used basic model Up as your runabout. I can't make that decision for you. However, the very best small car is no longer the Up. It's the new KIA Picanto: /road-tests/kia/kia-picanto-2017-road-test/
Tools of the trader
Your valuation tool correctly identifies my car (MK63AXC) as an estate. Others (Parkers, Autotrader) say it's a hatchback. As I am selling, this is annoying, since a buyer will probably not notice and see a lower valuation or may suspect my car has a problem. I assume you use different databases and one of them is wrong. Is there a simple way to correct this or do I write to everyone?
AL, via email
Our valuations are based on DVLA data and on Motors.co.uk: the cars advertised on our site. I also did a mycarcheck.com history check for MK63AXC and that came up as an estate car. I don't know how the mistake with the others arose. It could be that when your car was first registered, the dealer staffer who registered it made a mistake that later in the car's life was corrected but Parkers and Autotrader still go by the original DVLA record.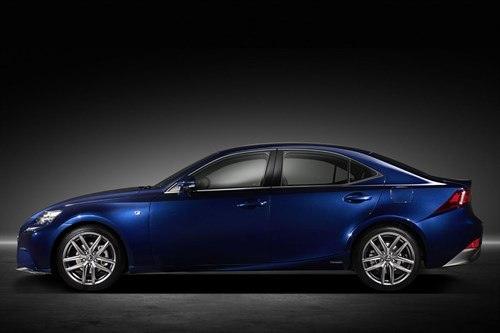 Lexed question
I recently bought a 2015 Lexus IS300h. The display shows a mpg of around 48. I noticed since that 'Which?' magazine was very critical of the emissions from that engine in that car, but not from other Lexus models. Why should the IS300h attract such criticism? I have several other queries, but will confine myself to one. The car has 17-inch tyres, Michelin to the rear, and Michelin to the front. Road noise seems to me to be quite high, though I thought I read somewhere that 17-inch tyres were far less noisy than bigger ones. Any comments?
DC, via email
We won't comment on what 'Which?' has written. The Lexus IS300h comes on three wheel and tyre sizes: SE: 16-inch with 205/55 R16 tyres; Executive: 17-inch wheels with 225/45/R17 tyres; Sport: Front 18-inch with 225/40 R18 tyres; Rear 18-inch with 255/35 R18 tyres. 225/45 R17 are still wide with a low profile and this explains the noise. Switch to 16-inch wheels with 205/55 R16 tyres and it will be quiter. The quietest, smoothest riding tyres I have found in real life (as opposed to lab tests) are Michelin Cross Climate. You can get them in both 205/55 R16 and 225/45 R17.
Driverless car
My situation is that due to a medical condition I am not allowed to drive for another 12 months, and the DVLA are holding my drivers licence.  I haven't driven since February 2017. My car is locked away at home in my garage. I have cancelled the tax and applied for SORN, and got  £5 tax refund. I bought the car 2nd hand last September from a reputable garage. It is a 3 year old Hyundai 1.0 with 13,000 miles. My question is, as the car is just staying in the garage, will it hurt if I do not renew the fully comprehensive car insurance and MoT when it comes up for renewal in September? I am torn between selling the car or keeping it locked away in the garage for another year. When I spoke to the garage I purchased it from they could only offer around £2,000 less than the price I had paid 6 months previously, but they did offer to come and collect the car for its annual service and the MoT when it is due. They stressed that I should keep up to date with the annual service and MoT so that the service records show this. My original intention was to make this my last car until I felt ready to give up driving (so I won't mind if this year's annual service is missing). I am seeking your independent advice before raising alarm bells and asking my insurance company, so I would very much appreciate any advice you can offer.
HG, via email
Once the car is on a SORN it does not have to be continuously insured. However, while leaving it locked in your garage it would be wise to hook up the battery to a CTEK battery conditioning trickle charger to keep it in good shape. You can get it from Halfords: either a Halfords branch or order online: http://www.halfords.com/workshop-tools/garage-equipment/battery-chargers-jump-starters/ctek-xs0-8-battery-charger/ Your insurer will hold your No Claims Discount for 2 years. The garage suggestion to service and MoT the car every year does make sense as long as there is a reasonable prospect of you getting your licence back again. The alternative is to contact wewantanycar.com and webuyanycar.com and see what they will offer you for the car, which may be more than the dealer offered.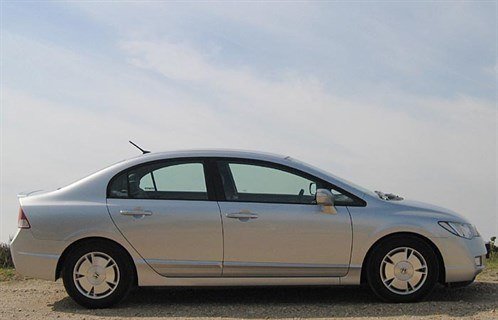 Honda legacy
I inherited a 2008 Honda Civic hybrid in 2009 when it was six months old. It has intermittently had a problem in failing to hold a battery charge and I have been let down many times. It's been back to Honda Wolverhampton which has failed to diagnose the problem. It let me down again yesterday. Ostensibly the battery was fully charged. The auto stop was working, which I have always thought to be a good sign. I drove 10 miles to Bridgnorth. Stopped at a supermarket. Re-started; went to M&S 2 miles. Would not start. I  called the AA, who came and got me started but advised that there must be an intermittent fault and something was draining the battery. The battery was new in November 2015 so should be in good shape. I contacted Hondas to request a complete investigation but have little faith in their ability to solve the problem. Last time this happened I insisted they removed the boot light, it being the only thing that might be draining the battery unseen. They suggested I use the car more, which I have been doing. I thought it had cured the problem, but no. We are back to square one. Grasping at straws I thought it might be the radio or satnav. Is this possible? I suppose they could take either or both of these out of the circuit and check to see if it had cured the problem. Other than that I am at a complete loss. So can you help me please? I really do not want to change the car. I love it. It has only done 25,000 miles 45 to Gallon and £10 road tax so need to find  a solution.
JM, via email
The battery that is failing is the 12v battery, not the hybrid battery. In my experience the most likely culprit is the interior light dimmer switch - the gizmo that switches the light on when you open the door then keeps the light on for 30 seconds or so. These can remain live even though the light has gone off and will drain a battery overnight. So try switching it off altogether.
Supply chain
I would appreciate your advice/assistance in respect of an issue that I am having with Audi, in relation to a defect with a new vehicle. In essence, I took delivery of a new Audi TT, which had a noise issue that Audi has acknowledged and, to date, has not been able to rectify. The latest proposal from Audi was to have the vehicle for a week and "take bits off and put them back on again", in the hope of locating the defect, which I find unacceptable. I have told Audi that the vehicle is not of merchantable quality/defective and that I wish them to replace the vehicle accordingly. In this process, I did raise a complaint with Audi UK, initially via their web site, and I have to say that they have been extremely poor (the only person that has been in any way helpful, in my opinion, is Ian Marshall from Inchcape - the dealer).
JB, via email
When you buy anything in the UK, liability for problems with it rests with the 'supplier', not with the manufacturer. (The 'supplier' may take the matter up with the manufacturer because in his case the 'supplier' to him was the manufacturer.) That is why you have to reject the car to the dealer who sold it to you, not to anyone else. Though Audi may call its dealers 'Audi Maidstone', 'Audi Godalming' or whatever, unless the dealership is actually owned by Audi, you are not dealing with Audi, you are dealing with a franchise that has very little interest in your car because it didn't sell it to you and doesn't undertake its servicing. I'd get a solicitor onto the job to formally reject the car to the dealer who sold it to you for a fault that has been present since you took delivery and has remained unresolved, then return the car with all documents and keys to the dealer and demand either a direct replacement or your money back. Law here: /faq/consumer-rights/
Click to Honest John's Motoring Agony Column 23-09-2017 Part 2
Comments
Author

Honest John
Latest