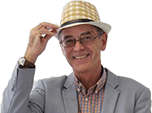 Honest John's Motoring Agony Column 23-09-2017 Part 2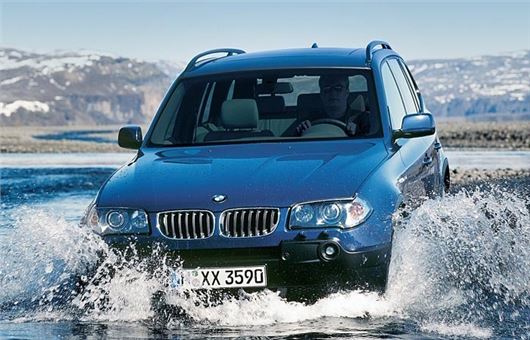 Published 22 September 2017
Click back to Honest John's Motoring Agonies 23-09-2017 Part 1
Collie wobbler?
My husband and I plus three border collies live on top of the North Downs and have to drive along narrow hilly roads to reach the main road.  My husband has a BMW 330 coupe, which is used for "best" and I have a BMW 330 M Sport Touring with full leather interior which us used for everything else – the three collies travel on the back seat plugged into the seatbelt points – and we manage very well even when all going on holiday.  I bought my car 5 years ago on ebay for £3,200 and though I have now done 156,000 miles it goes like a dream.  In the winter we find that both cars are useless on our local roads and this means that with even a touch of ice we are stuck in the village until it clears, sometimes for more than two weeks.  Although my car is still going strong, I can't realistically expect it to go on forever and because I have certain "non compromise" issues when choosing a new car it can take some time to find something suitable and so we have started looking now.  These are: Petrol, Manual, 2.5l or more powerful engine, Leather interior (because of the dogs), sun roof (I would compromise on this at a push but have one now and would prefer to have one in my next car), M Sport (again I would compromise if necessary but only if the new car was particularly great). So my dilemma is, I would prefer to find a straight replacement for my current car (I really love the 330 Touring and for a cheap car it has been fantastic), but this leaves us with the problem of not being able to get out in poor weather.  So do I buy a straight replacement plus a cheap 4-wheel drive vehicle that can be used only if the weather is bad and, if so, what would you suggest? I have been looking at (don't laugh) a Jimny, which I can pick up for less than £2k with around 73,000 on the clock and I don't care if it gets scratched or bumped. Or do I look for an X1 or X3 4-wheel drive, in which case I can spend a bit more because it would do the job of both the Touring and the Jimny type vehicle? If this is the option, can you steer me in the right direction of which model would be best and what I should avoid (ie any particular year or model, etc.). My budget for a BMW would be around £9k. I don't want to spend too much on a vehicle that basically transports three large long coated collies and two humans, all of whom are regularly wet and muddy. As a last resort I could keep my Touring and run it into the ground but still buy a cheap 4x4 for the winter. Help please.
AK, via email
You'll get a first shape 2008/2009 X3 3.0d for your £9,000. That would do the job. But not many 3.0d about. Most were 2.0d (and with the dreaded 2007-2010 N47 engine). An interesting option is a Subaru Legacy or Outback with the 3.0 flat six engine. Then there's the Audi A6 Allroad, but with Audi rather than BMW reliability. Good idea to fit 'all weather' tyres to the car. They will get you through most bad conditoions (including mud) give better ride quality and can be left on the car all year round. Michelin Cross Climate Plus, Goodyear Vector all seasons Gen 2, Nokian Weatherproof.
Blind spot leading the blind
We bought a new Golf MK7 GTI in December 2016 with many added item as we intended to keep it some time. Unfortunately, it has a problem with its blind-spot and rear assist insofar as it will turn off on its own. At first we thought that it was something we were doing, but it was not. After several visits to the dealership, a control unit was changed which was OK for a short time, but the problem returned. However, it now advises that it has turned off which was not the case before. Cutting a long story short and after two more periods at the dealership and a 'gateway' unit, etc. being replaced as suggested by VW the problem is still there. Unless VW has an answer, the technicians here are mystified. The problem sometimes appears in entering our garage, which is narrow. It has also appeared on the road, therefore our garage was not causing it. My wife and I had a meeting with the dealers and he wondered if we could let him have our car whilst we are away, nearly 3 months, in the hope the problem could be solved. At the same time, he would order a new, identical car for our collection on our return if he cannot rectify. Asked what our options are he said only one: we order you a new car, you use our car until you go away, then collect the new one on your return. This we have decided to do. In all other respects the car is brilliant. We think this excellent service, all without hassle or argument and in a very friendly and courteous manner. High praise and recommend them unreservedly. The dealer is Breeze VW, Tower Park, Poole, Dorset.
DG, Poole
Very good news indeed. Happily, you've found one of the excellent VW dealers. Many of them are. It's the bad ones that let the side down. (You should get the arrangement confirmed in writing before you leave your car with them.)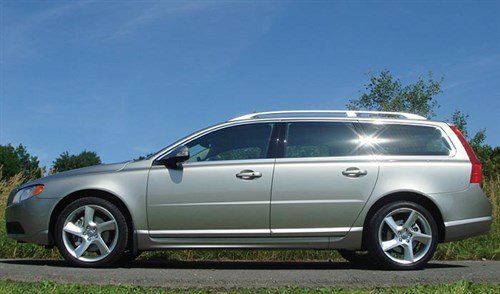 Keep on rolling?
I have a Volvo V70 D5 auto, which is coming up for ten years old and has covered 135,000 miles without a glitch.  It has been a superb car but I am thinking of part exchanging it in light of its age, mileage, diesel engine, cambelt changes (last one 78k), etc. I am on the horns of a dilemma. Should I run it until it goes wrong or get out whilst the going is good? No-one can predict the future, but am I looking at possible/probable significant costs up the road? I have been offered about £2.5k trade-in and a good deal on an ex-demonstrator BMW 2 Series Active Tourer as a replacement. I am tempted but am I foolish to get rid of old faithful?
DL, via email
Any money you plough into your Volvo is money you will never see again. It's due another timing belt, tensioner, waterpump and alternator belt change that will cost about £500. If it needs tyres or brakes or an exhaust, that is all more money pumped into the car that you won't get back. That said, I think your car is worth more than £2,500 and more than any of the 'scrappage' discounts currently on offer. Our roundup of all manufacturers scrappage discount schemes here: /news/buying-and-selling/2017-09/your-guide-to-buying-a-new-car-through-a-scrappage-scheme/
Sootable case for treatment?
My 1.6 TDI Bluemotion Golf with 83,000 miles on the clock had the EA189 NOx emissions update done in May 2017. Since then I have had the EGR valve replaced free of charge as a goodwill gesture, but I still have the same issues of loss of power, stalling, increased fuel consumption, idling up and down and now the car is constantly regenerating itself with the fans on all the time, so much so the coolant dissolved, suggesting there was a leak. The car is back with the garage. They are saying there are air pockets in the engine with soot from the EGR valve, which they are going to clean out? My question is, can I get them to scrap it and pay me its current value £5,000 as I can't sell it as I'm sure a new buyer will be knocking on my door for a refund within 28 days. How many opportunities do I have to give them to repair it as it's massive inconvenience. I have lost out on salary as I had to take time off. Now they have replaced the EGR again and also the waterpump and the timing belt.
SD, via email
The process of reducing NOx creates more soot. The fix is supposed to overcome that by creating an extra injection cycle. But that won't work if the injectors are too worn. So, assuming the rest of your engine is fit enough, the final fix is to replace the injectors and possibly the DPF as well because the extra soot inside it will have turned to ash (which explains the extreme heat) and, if it hasn't blocked the DPF already, it will soon.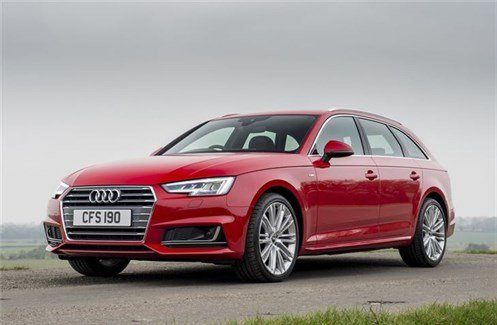 Point brake
On August 4 at about 5.30 the new Audi A4 B9 avant I was driving came to an abrupt, juddering halt which frightened me to death and unfortunately caused a young man to crash into the back of me. The road in front was clear, there was nothing at all that could have caused the problem. Of course I had no idea what had happened and very shakily drove to my friend's in Blackpool. The next morning I rang Guildford Audi and they told me to ring Audi helpline who sent a man out straight away. He found a fault in the computer in the car and mended it. I then had to drive back up the M6 to Cumbria feeling very unsafe. The engineer gave me a written report of the fault. This I emailed to Guildford Audi and to Lindale Audi when it went in for diagnosis. Unfortunately, it did not show a fault in the test as in repairing the car the engineer had wiped the computer clean. They sent the report to head office technicians who said the computer was OK. How do they know if it was wiped clean? The sudden halt was at 38mph and the driver that hit me confirms that there was nothing in front. The car is 7 months old and had previously had one occasion when the collision sensor went on when we were near a stone wall but not the sudden halt that happened on August 4. I have already cancelled a holiday in Scotland. We would like a new computer? Audi says the computer is OK, therefore won't exchange it for a new one What should we do? We do know there are many more cars with this problem.
PB, via email 
I have received numerous reports of VW Golfs suddenly braking for no reason at all because the front sensor 'thinks' the car is about to hit something. Yours is the first report of this on an Audi A4 B9, but is now recorded.
Varnishing over the truth
My 2017 Mazda received some minor damage to its bodywork and was repaired at my local Mazda dealer. Unfortunately, following the re-spray, there were what appeared to be several "smudges" in the varnish (only visible in bright sunlight) and the car has been back twice to the dealer to have these imperfections polished out. The dealer is happy with the job he has done and is becoming irritated by my persistence, but I am still not fully satisfied with the quality of the finish. There is still one definite "smudge" remaining.  What is my best course of action?

DF, via email
It boils down to a dispute solely between you and the dealer over the dealer's workmanship. If you feel strongly about it, take your case to Small Claims (https://www.gov.uk/make-court-claim-for-money/overview), but be aware that your fastidiousness might irritate the judge and you might not get a ruling in your favour.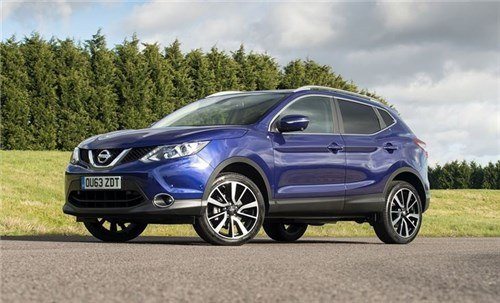 Thoroughly rattled
I purchased a new Qashqai 1.5DCI last September from a Nissan dealer. Within the first week it developed a rattle in the dash on the passenger side and a vibration from the passenger door panel. The dash panel in front of the windscreen had also started to rise off its fixings. Nissan replaced the panel and said the vibration and rattle had been fixed. However, that was not the case and since then the car has been back to the dealer in 5 other occasions with the same fault, each time returned 'fixed' after 'extensive road testing' only for the faults to recur. On this last occasion this week it was returned with the comment that the rattle is a 'characteristic of this model' and suggesting I contact the national customer services.  I have already spoken to the customer services manager at the dealers and have written to the manager. Also, in the What Car review of used Qashqais it notes that some models suffer from the exact same faults as with mine. Do I have any options / recourse with the company?
DC, via email
In UK law, all the remedies you have are against the 'supplier', which is the dealer who supplied the car, not Nissan: /faq/consumer-rights/ The supplier is liable. He might separately take the issue between him and Nissan to Nissan, but that is his affair, not yours. It is down to him to fix your car or replace it or refund your money.
Honest engine?
I purchased a BMW 320i Sport saloon with 3,000 miles on 10/10/2013 from a BMW dealer. At the end of the warranty in January 2016 it had an end of warranty check and service. Two months ago I noticed a noise coming from the engine at 2,000rpm. I booked it into the dealer, who found that it required a new engine due to wearing of the cog-wheel that drives the oil pump; worn bits had got into the engine and damaged it. BMW agreed to replace the new engine and pay the dealer 40% towards labour. The dealer would only reduce the remainder of labour by £150, leaving me to pay £750. I am left angered that a car with 15,500 miles should have to have a new engine and believe that the full cost should be met by BMW and the dealer. I would be grateful for your advice.

JV, via email
I can't guarantee that if you took this to Small Claims you would get any further. (https://www.gov.uk/make-court-claim-for-money/overview). BMW is wholly funding a new engine for a 4-year old car and is paying 40% of the labour cost of fitting it. The dealer has reduced his labour cost by £150. So that's labour reduced from £1,500 to £750 and the betterment of a free engine that would otherwise have cost around £6,000.
Entyre car?
I had all four tyres replaced on our BMW X3 about a year ago and because the existing tyres were Pirelli and they had stopped making the size I needed in runflats I replaced them with Goodyears. When the vehicle was serviced recently at the main BMW dealers they noted that the inside edges of the rear tyres were worn, even though there was probably at least 10k of mileage left on the main tread. I said it would be because of the road humps (which you have mentioned many times) but they said not and it would be probably tracking. So I rang round for prices (including the BMW dealer) only to be told that the existing Goodyear tyres on the car were not now available. So I opted for Continental run flats in that size and had both rear tyres replaced. Two days later I had the tracking checked at the BMW dealers along with some other work. Shortly after I collected the car I noticed that there seemed to be play in the transmission, especially noticeable when crawling in traffic and braking (it is automatic). I booked it into the garage again and asked them to check it over. They said it was the transfer box that was the problem as it didn't like having different tyres fitted. I queried this and was told that BMW standards are that all four tyres are from the same manufacturer with the same tread pattern approved by BMW
Also the difference in tread depth on one axle must NOT exceed 2mm (they gave me a copy of a BMW repair instruction for another customer with the same problem). This means that if you have a problem with one tyre and cannot find the same make and tread pattern all four tyres have to be replaced at the same time. And of course if you could find the same make and style to fit just a single tyre you would fall foul of the tread depth difference between old and new. The service advisor confirmed this. Have you heard about this before? Could you advise please

AC, via email
Yes, I've mentioned that many times before over the past 22 years. I'd actually been specifying 2mm before I first read that BMW was specifying it too. Applies to all 4WD cars with 'automatic' (viscous coupling/Haldex) four wheel drive. Any significant differences in type of tyre or size of tyre are detected by the ABS sensors as slippage and the system then compensates as it would if a tyre was really slipping. A hidden expense of automatic 4WD systems.
Click back to Honest John's Motoring Agonies 23-09-2017 Part 1
Comments
Author

Honest John
Latest