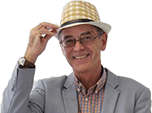 Honest John's Motoring Agony Column 16-09-2017 Part 1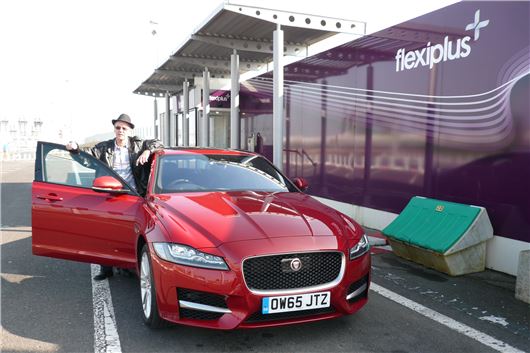 Published 15 September 2017
This week's automotive angst involves WAVs, phantom faults, vandals, wheel glamping, bangs in the night, assaults on batteries and the usual 2nd part at the click of your fingers.
As usual, emails to Honest John should be addressed to: letters@honestjohn.co.uk  Please try to keep them as short as possible.
Seating plan 
My partner has a Motability Ford Focus that is due to be replaced very shortly. Her wheelchair fits snugly in the back assisted by a hoist. When she took the car 3 years ago she paid to have the hoist fitted, but it is very slow to operate. Worst still, the only way she could get the tailgate to shut was to pay for a conversion for it to close by way of her key fob. It is very large and ugly and at head height level is downright dangerous. Both these adaptations were handled by Ford, who says it was the best available then. We have searched the Internet and called on umpteen main dealers but no one can come up with a car that closes the tailgate with a key fob. Ideally she would like a petrol-driven automatic that is on the Motability list.
RS, via email
You can get a Qashqai with an electric hatchback. But here's a much better idea: A Honda Jazz 1.3iVTEC CVT7. In this, the back seats squabs fold upwards (as well as folding flat). This allows the storage of items like a folded wheelchair in the centre of the car rather than messing around with a hoist at the back. It's a mind numbingly simple solution.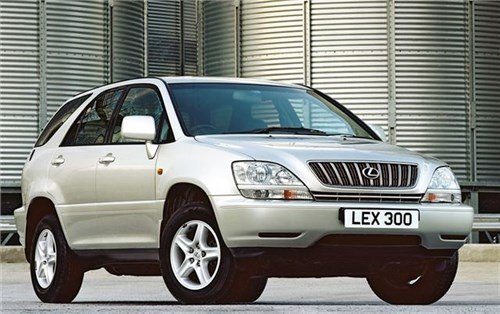 Ghost buster
I have owned my 2002 Lexus RX 300 from new and have done just under 40,000 miles. It has got a full annual Lexus main dealer service history. The problem is that the VSC and red engine warning lights come on and then go off seemingly at random, but only do this in hot sunny weather. I have not noticed any change in the car's driveability with all controls working normally. I had the car serviced as usual at my nearest Lexus garage in July and asked them to fix the problem. When I collected the car, I asked if they had fixed the fault and they said they had. However, on an outing two weeks ago on a quite warm day, the lights came on again and then went off and have stayed off ever since. The main dealer implied that it could be an MoT failure. This was their second attempt at trying to fix the fault and obviously failed. Have you any ideas on how I can get the fault fixed (short of removing the warning light bulb)? I would appreciate any advice you can give me. 
DT, via email
If you remove the warning light bulbs then it will fail its MoT. Electrical faults on older, complex cars can be a nightmare due to earths drying out, so what you need is an expert to trace them. You'll probably find a local man in http://www.yell.com under <car electrical specialists>
Scratch and see
At the end of May I had my 2013 Ford Mondeo serviced and MoT'd at my local Ford dealer. My wife, who has hardly ever driven my car, collected it from the garage and returned it home. The next afternoon (a Saturday), I went to the car and found splash and run marks to the paintwork on the bonnet, both A pillars and both front doors below the door mirrors. On getting inside, I found the windscreen to be severely scratched, with all the glass of the car scratched to a greater or lesser extent. (The level of scratching diminishes as you work around the car from windscreen to near-side, to rear, to off-side.) The windscreen has several deep vertical scratches and also a shaded band of scratches running down the windscreen at the top of each wiper sweep. I immediately contacted the garage and took the car in to them the following Monday. I left the car with them to inspect. They deny all responsibility for the damage. They have rectified the paintwork issue as goodwill. (Probably cleaning chemicals not rinsed off quickly enough on a hot day.) I have a dash cam fitted, which was disconnected whilst the car was with the garage. However, I do have one piece of footage of my car whilst still on their forecourt which to my eyes (but not the dealer manager's) clearly shows scratches to my windscreen, due to the angle of the sun. I have several pieces of footage before my car was with the garage and at no time can any damage to the windscreen be seen. I also have several pieces of footage after my car was at the garage and evidence of the scratches can be seen on some of them. Having spoken with the dealer manager, the garage is prepared, again as goodwill, to replace the two most damaged pieces of glass: the windscreen and the front passenger window. The garage agrees that they washed the car but that is all. No leathering or further valeting was done. It was just left to dry. They claim to be perplexed as to how they could have caused the damage. I am the only complainant from several cars washed that day. They also raise a very valid point that for my windscreen to be damaged to such an extent, why is my paintwork not similarly damaged? Do you feel that their offer is a fair one or should I pursue this with The Motor Ombudsman?
RB, via email
If you are not happy, forget the Motor Ombudsman and take the matter directly to Small Claims. The garage seems to be to be admitting liability by the rectification work it is doing. It's possible that an employee of the garage left the car somewhere and it was vandalised. Small Claims: https://www.gov.uk/make-court-claim-for-money/overview/
Glamper-van
I am hoping to buy a VW California camper van, new or second-hand.
Any advice as to financing the purchase? Is it possible to avail of the same finance package that relates to cars, ie a deposit plus so much per month with a fixed mileage plus option to buy at end of a three year period. Would it be better to purchase in England? I live in N Ireland. Any advice would be appreciated. They cost around £50,000.

TM, via email
Some used dealers offer PCPs and some franchised dealers also offer them on their used vehicles. But the deal will never be as good as on a new vehicle because it isn't "supported" by the manufacturers who offer 'deposit contributions' and other incentives such as low APR to get stock shifted and keep the production lines running. And, of course, the dealer will be after profit from commission on finance for his used vehicles. So I don't recommend PCPs for used vehicles. Though 'factory supplied' and beautifully fitted out, Californias are very expensive, especially with a mere 2.0 litre diesel engine. Here's our test of it: https://vans.honestjohn.co.uk/van-reviews/volkswagen/california-t6-2015/ I'd also look seriously at the Mercedes-Benz Marco Polo: https://vans.honestjohn.co.uk/van-reviews/mercedes-benz/marco-polo-2015/
Old banger
In February 2014 I bought my second car from Car Select, a Toyota Auris KR59 FKA, with 38,600 miles. I utilised the 12 month warranty that came with car to get some repairs done, but, other than that, it was running fine, doing 4-6000 miles annually. In June this year the car went bang big style with it needing to go to Toyota at Stratford upon Avon. It had blown all 4 injectors and has cost me nearly £2,000 to get fixed. The car has only done 52,000 miles. I have approached Toyota for financial help in settling this bill but without any positive comeback, citing poor maintenance. Toyota GB were, to say the least, unhelpful, whereas Listers at Stratford, although expensive, were good at communicating things to me. But they did advise to go to the Motor Ombudsman, to whom I have spoken this morning. They in turn have advised that I contact Car Select as the supplier. Car Select no longer trades. I accept that cars cost money to run, repair and upkeep but to pay this amount on a supposedly reliable marque of car is frustrating.
PS, via email
It's an 8-year old 2.0 D-4D. There is no liability on the original supplier or the manufacturer for more than 6 years from new and, since the used car dealer that sold the car to you no longer exists, you can't get anything from him. You say that Toyota cites "poor maintenance" as the reason for the failure. If the car was not maintained by Toyota dealers, on time, that could well be the case.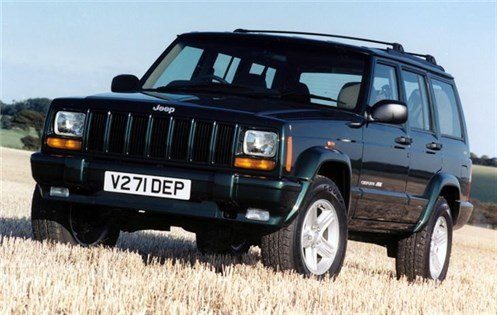 Personal drainer
My 17-year old Jeep Cherokee Orvis 4-litre HD not been driven for almost a year and has been standing outside since I experienced an 'absent seizure' I voluntarily 'handed in' my driving licence for a year. I should be driving again in a few months. My wife is a named driver, but prefers her FIAT 500. Usually the Jeep sails through its MoT and has been incredibly reliable. It's done about 150k miles. We use Halfords service centre in Winchester for car repairs, MoT, etc: they are a truly fantastic team. I called out the RAC to our home and I already knew it needed a new battery. He managed to start it - third go - not bad - especially with Super petrol a year old and a tank of LPG. An MoT was booked with Halfords and my wife drove the Jeep (me as passenger) with the RAC chap following. The engine sounded wonderful. It failed the MOT because the indicators and horn would not work. That's been fixed. However, the battery (a new one) seemed to go flat. I know when I used to start it up and let it run until warm, all was well, but such trucks need to be driven. It was on SORN with the DVLA, although insured. At my request, Halfords is holding on to the Jeep until it has been fixed and passed the MoT. Do you have any idea at all what would 'sap' the power from a new battery. It's happened a couple of times during the time there. It has not been driven for almost a year.
SL, Winchester
It's obviously an electrical draindown somewhere and on an old vehicle that hasn't been used for a long time and has been kept outside it could be anywhere. First thing to check is the interior light dimmer. The relay for that often remains live even though the light goes out and that is the most common drain. So switch the interior light off entirely and see if you still get a drain. If you do, call in a local <car electrical specialist. (http://www.yell.com) and hope that he will be able to trace the draindown.
Tipping point
Last Friday afternoon I bought a pick-up tipper from a van sales in Birmingham. I paid £8,000 cash for it. I got a full invoice in my name. Filled in logbook in my name. I HPI'd it when I was at the van sales. I put my insurance on it when I was at the van sales. The owner of the van sales was on holiday at the time I was talking to him. I did the deal with him on the phone when I was at the van sales. He said for me to pay his worker, so I paid his worker £8000 cash. I was happy with the pick-up tipper. My wife left in her car and I left in my pick-up tipper. When we got home about 3 hours later, after a 96 mile drive, the owner of the van sales texted to say that I did not pay his worker for the pick-up tipper and he is going to report it stolen. After getting the text my wife and I went to the police and told them about it. We were arrested for it and held for 16 hours in Oldbury police station. Now we are out. My pick-up tipper is in the pound and the police will not give it back to me. What can I do about it? Please help me.
AG, via email
You say the person to whom you paid the cash gave you an invoice, bit not a receipt? You need to get yourself a solicitor. That is all the advice I can give you. The case will go to a criminal court. Hopefully the police will investigate the circumstances.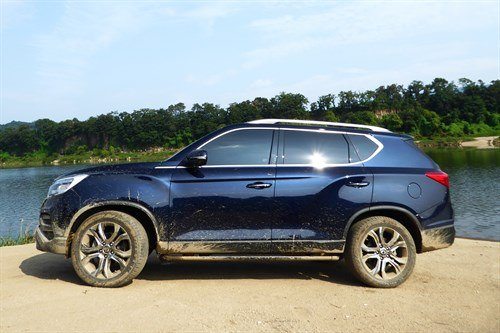 Man with a van
I'm 68, retired and have caravanned for 35 years. I now do 2,000 mile trips around Europe twice a year, towing. I tow with a 2011 Land Rover Freelander 2 XS model 190HP 420Nm/1750RPM, 70,000 miles. I bought it new as my third Land Rover purchase since 1996, and would like to replace it. Normally I would purchase new but I'm being told "don't pay cash, take out a 4 year personal plan". I'm not convinced. Due to new car costs of £40,000 plus for its equal, I think buying 12 months old, 6/10,000 mile used may be best. I'm told to pay cash for such a buy but new would be better due to manufacturer incentives to sell new cars, I could get better value from my savings. My replacement preference is a main dealer used Volvo XC60 high spec D5 220BHP outgoing 5-cylinder engine, auto box, cost around the low £30,000 with low mileage, ex-rental or ex-Volvo management. I will keep this car mainly for long range and UK towing for 5/7 years and then see where the industry is going due to the climate issues as currently nothing hybrid and a fair price can comfortably pull 1,700kg around Europe and back.

MN, via email
The most towcar for the least money is the new SsangYong Rexton, from £27,500 to £37,500, with a 5 year unlimited mileage warranty. It can tug 3,500kg. But it's big and, of course, it's diesel. If you want to take the jump from diesel to petrol, JLR now offers the Discovery Sport with Ingenium petrol engines offering 240PS and 340Nm or 290PS and 400Nm. It also offers the F-Pace with the same engine. I wouldn't buy the old 5-cylinder Volvo engine. The new Volvo 2.0 four cylinder is much cleaner and more efficient. You could consider a used Lexus 450h hybrid. I see a lot of them towing caravans. There's no point in buying on a PCP because even after the incentives offered you will still end up paying for it, and you need extras such as GAP insurance to cover you for the amount owed if it gets written off.
Members only
I thought my experience with the AA might be a salutary lesson for your readers. My AA membership renewal came through yesterday, accompanied by the usual guff about me being a valued loyal customer, etc. The cost was £181, up from £145 last year. This seemed a bit of steep increase so I checked the Internet. I could get very similar cover from the RAC for £125, and then, surprise surprise, on the AA site I could get improved cover (Stay Mobile was included) for £99. I telephoned the AA to ask why I was being charged £181 when I could get better cover off their website for £99. I was told that that price was for new customers only. At that news I promptly became an ex-customer by telling them to cancel my membership. I may go back in as 'new' customer but would prefer to find a supplier of breakdown cover who treats their existing customers with more respect than the AA. What riles me most is the assumption that I am stupid. I also wrote to Executive chairman Bob Mckenzie letting him know what I think of his business ethics. Probably pointless as, although the renewal letter was from him, I believe he has been sacked for "gross misconduct." Let us hope his successor works to restore the reputation the AA once had as a fine and honourable organisation.
GS, via email
This is very well known and is what happens to every organisation that becomes private equity funded and seeks to maximise its profit. We live in a nasty, crooked country run by conmen. Open you eyes. Shame, because the service offered by the AA and the RAC remains excellent. (The news of Bob Mckenzie's sacking broke on 1st August.)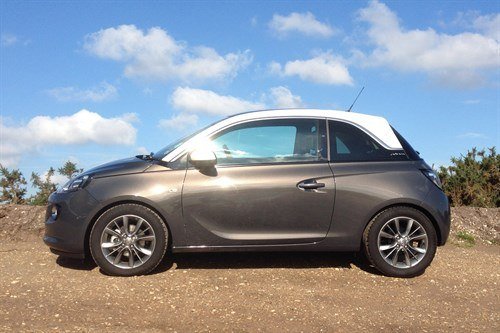 Adam rant
Can you please tell me what happened to prompt the recall of Vauxhall Adams regarding the glass roof, and what the current position is? I own an Adam 'Glam', March 2014, and received a letter in April starting there was a recall and they would contact me early May. I rang mid June as nothing heard and was told to book the car in to a Vauxhall dealer for repair. Car booked in with garage where I bought car for 3rd July. Meanwhile, received a letter from Vauxhall to say repair would only be an interim measure as they were working on the final conclusion. Turned up at garage on 3 July to be told Vauxhall hadn't supplied the parts so no repair done. I am totally bemused and have no idea how serious this problem is and would be very grateful for any light you can shed on this.
DT, via email
Our team investigated and Vauxhall responded: "We had a shortage of parts for a limited period.  The supply issue is now resolved and we have sufficient stocks available. Happy to help the customer if they need further assistance."
Just dropping in
Land Rover Insurance organised for the chipped windscreen of my 27k mile 2014 Freelander II to be replaced. On our first drive after the replaced screen was installed we heard an unusual noise when the heater was turned on: clicky (like the Wheel of Fortune noise) at power 1, but then thrummy at max. No noise at all when the blower is turned off. The windscreen repair company came and looked at the car. Unfortunately, I wasn't there to talk to them. My wife showed them the problem: the technician said there was something wrong with the motor (I'm not sure what he meant), don't use it and take it to Land Rover. I don't want to point the finger but after the windscreen was fitted there were little bits of plastic all over the dash, suggesting to me work done in a hurry. I think the root of all this is a piece of plastic or something that has fallen into the blower system while the screen was being replaced. Is this at all possible? Am I right to pursue this with the windscreen replacement company or could it really be a coincidence?
CS, via email
Definitely possible. Alert the LandRover dealer to your suspicion and ask him to keep the evidence, then seek all costs from the windscreen replacement company, using Small Claims in necessary.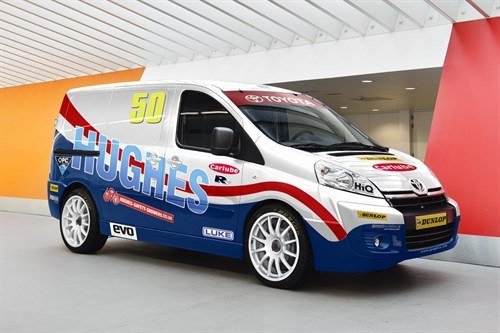 Mortarfied
I bought a 2014 Toyota ProAce 2.0 diesel van 18 months ago, from a local franchised Toyota dealer. On two occasions, the particulate filter warning light has come on and I followed the procedure stated in the handbook which cleared the problem, but I had to travel much further: 180 miles on the second occasion. Recently, the filter warning light came on again but the van quickly went into 'limp home mode', which meant a forced regeneration at the Toyota dealer at a cost of £340. I am a builder and most of my journeys are very short and mainly around town with the occasional longer trip. I can't really change my driving style and fear that the filter will eventually need replacing, at great cost. I would value your thoughts on what my options are. Have I just been unlucky with this particular van? Would a newer diesel van be an option? Petrol engine vans of this size van don't appear to exist. I have had to return the van to the dealer on eight occasions, for electrical problems to the information display and drivers window, which still has a mind of its own. Also, when checking the service schedule, the van had done 16,000 miles at 1st service but only 290 miles 10 months later when I bought it. Looking back, the salesman didn't seem too keen to show me the V5C, or the inside of the van itself, which became evident once the shiny stuff the dealers apply had worn off. Do you think that this information together with the filter problems are cause for concern?
PR, Sheffield
Unfortunately a diesel van with a Particulate Filter is not suited to the type of use to which you are putting yours and that's the reason for your problems. It's impractical to drive the van longer distances, especially at the end of yet another long, hard day. Changing the engine oil extra frequently (every 5,000 miles) helps. Using only Superdiesel, which contains cleaning additives helps. Using a further additive such as 'Cataclean' might help (though I have not seen any independent evidence of this). Could be that the van's early life has had a seriously adverse effect on the DPF and, since its first service had not been until 16,000 miles, I think you can hold the dealer liable. You might be able to squeeze a new DPF out of him on the basis of a threat to reject the van as "not of satisfactory quality" due to a hidden defect that was present when you bought it. You can now buy some vans with petrol engines. The VW T6 Transporter is now available with 2.0TSI engines developing 150HP and 280Nm torque or 204HP and 350Nm torque. The high power version gets VAG's new DQ500 high torque capacity 7-speed wet clutch DSG transmission.
Lockout
My family and I have just returned from a week in an apartment in Funchal, Madeira. We hired a 2016 VW Polo diesel from Hertz at the airport and, during a day trip to Porto Moniz, experienced a problem with our car. Having left the car parked on a one-way street I returned to it and unlocked it with the remote key fob. I then opened the front passenger door to get a map from the door pocket, reached across and inserted the key in the ignition. I then closed the passenger door and before going round the vehicle to open the driver's door, within less than five seconds, the car locked itself with the keys inside. This necessitated calling for assistance, which resulted in the car being broken into to recover the keys and enabling us to resume our journey some three hours later. On returning the vehicle to Hertz, they claim that there was no defect with the car and that this event is part of its built-in security system. The costs incurred as a result of this are in the region of 500 Euros, which was deducted from the deposit taken when collecting the car. Fortunately, the extra insurance I took out should cover this cost but, before making a claim I thought I'd contact you for your opinion on whether what happened was my innocent 'error', or whether this should never have happened as I believe? I understand that cars these days have sophisticated systems, which are beneficial in reducing the risk of theft, but in my opinion no car should lock itself in less than five seconds, certainly not if the keys are in the ignition, and that my insurer may well resist a claim for the same, apparently implausible reason. I should also add that, for reasons I still do not fully understand, the spare key was kept at Hertz's Portugal head office in Lisbon thus making a far more logical, straightforward and less expensive remedy unavailable if we were going to be able to meet our return flight the following day. I look forward to your thoughts on this and thank you in anticipation.
WK, via email
With some cars the self-door locking only occurs after the car has moved. With others it happens as happened to you. You actually did quite a strange thing by inserting the key in the ignition from the passenger side, then getting out and closing the passenger door before attempting to re-enter at the driver's side. Driving more than 50 different cars a year, we're aware of this foible and never get out of a car without taking the keys or keyfob with us.
Click to Honest John's Motoring Agony Column 16-09-2017 Part 2
Comments
Author

Honest John
Latest