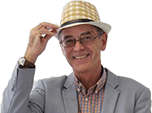 Honest John's Motoring Agony Column 02-09-2017 Part 2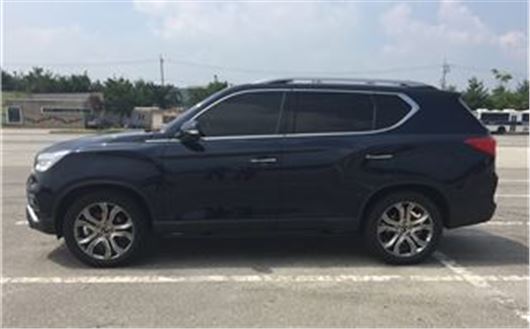 Published 01 September 2017
Click back to Honest John's Motoring Agonies 02-09-2017 Part 1

Sick sis and sevens
Two successive 2009 and 2012 XC90 D5s have had failed turbos after only 50,000 to 60,000 miles and we don't even tow. Repairs have cost about £800 both times. We've had enough. Can you please recommend an alternative 7-seater (mostly for ferrying children, not adults) and do we go for petrol? Reliability over cost matters more now.
JW, London EC2
It's from failing to idle the turbos before switching off when they were too hot. This leads to a build-up of carbon inside the turbo bearing oil feed and oil return pipes that eventually cuts off the oil supply to the turbo bearings. The cheaper alternative is a KIA Sorento KX2 (preferably manual) diesel. Luxurious Ssangyong Rexton on the way, which has a chassis and is probably the toughest 4x4SUV. There aren't a lot of petrol-engined alternatives. I know someone who just got a Discovery 5 with the 340HP supercharged V6 petrol engine, on a PCP, at well over £500 a month. JLR also does its Ingenium petrol engine at various outputs from 240HP to 290HP in the Discovery Sport 7-seater. Skoda offers the Kodiaq as a 7-seater with a 2.0 litre 180PS petrol engine. The Volvo XC90 T8 is a plug-in petrol hybrid.
Nervous breakdown
I would like to organise breakdown cover for my daughter's A1 and my wife's A4 Allroad. I see in last week's Telegraph you recommended the RAC for the continent. Which company would you recommend for just the UK. Finally, the Allroad (GK11AVN) has done 74,000 miles. Does it need its cambelt changing?
PH, via email
In the UK, the AA and the RAC and be prepared to do some horse-trading over the price. GK11 AVN is a V6 TDI and that has a timing chain engine. Keep the oil clean by changing it at least every year or every 10,000 miles whichever comes first and it will be fine. (You can check basic details of any car from the reg at https://www.mycarcheck.com/)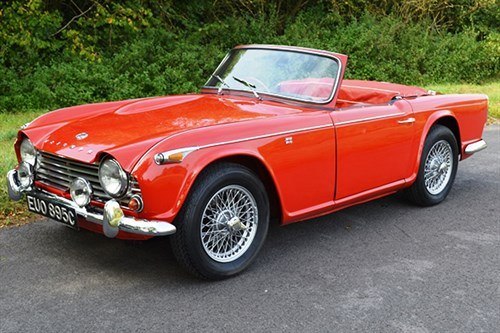 Buying matches
My old TR4A was rebuilt by myself in 1989 when someone who wanted to do a nut and bolt restoration found out it was easy to take  apart but too difficult to put back together. I had it painted signal red, not the best of colours as it fades. The bodywork is now becoming a little tired and requires some repainting. Is it possible to find a paint specialist supplier who, if supplied with a small item from the vehicle or even a photograph, can provide a better-matched colour paint than is available for DIY at commercial paint suppliers such as B&Q?
RD, via email
You can buy paint computer matched to the original Triumph colour, though problems come from EC environmental laws outlawing solvent based paints. Halfords has a paint colour matching service. But the best I can find is Car Colour Services, 92-94 Mawney Rd, Romford RM7 7JB, tel: 01708 746468, website: http://www.carcolourservices.co.uk/ (lots of accolades) Another is: http://www.autopaintsbrighton.com/ Another is: http://www.autocustompaint.co.uk/Pages/CustomMatchCarColourPaints.aspx/ Don't send a photo because the colour in the photo might not match the car.
Handling the situation
Last month the interior passenger door handle on my Mercedes C-Class estate, broke. On contacting the Mercedes dealer where we are presently staying in France, we were first informed that it would cost 76 Euros and then, on actually having to place an order, the price rose to 545.53 euros (plus fitting). Sure that this was just because it was a RHD car in France, we then contacted the Mercedes dealership in Ashford, but they quoted is £434.40 inc. VAT plus fitting. This is a ridiculously expensive cost for an apparently relatively small item. The car, which is 7 years old, has been garage maintained all its life with full service history, has a relatively low mileage and for the first5 years, was driven by one person who only had occasional passengers. It is now owned by two pensioners, who are hardly likely to have given the handle any excess wear or usage. I bought my Mercedes because of its reliability and with the knowledge that the spare parts were not likely to be cheap, but I do not expect items like a door handle (a) to break in the first place and (b) to have to replace the whole door panel at such huge expense. Should we need to replace four door handles it would cost nearly 3000 euros. I appreciate that the car is out of warranty, but surely metal parts such as these should not fail. This 'metal fatigue' must be a structural failure. I have been in touch with Mercedes help line and they are very unhelpful and will not help with any contribution towards its replacement. I would welcome your comments.
MM, via email
It's a common fault on the W204 C-Class. I'll add yours to the complaints: /carbycar/mercedes-benz/c-class-w204-2007/?section=good/ Brand snobbery still swallows the myth that German cars are better built than cars from other countries, but the feedback I get indicates the opposite.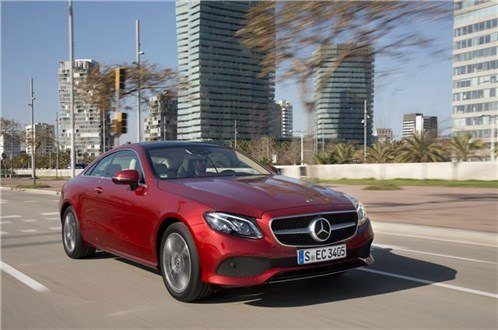 Easy does it
I am fortunate enough to drive a Mercedes E250 coupe but, after 4 years from new, I am thinking of a new replacement. As my annual mileage is only 4,000 I have no wish for a diesel, but the latest offering from Mercedes in the E-Class is the 400 model (living in the North I fancy the 4-matic), which comes with a very powerful engine. Is Mercedes looking to bring out alternative petrol engines for this model in the near future?
PMcN, Rochdale
I've driven the 2.0 litre petrol engine in the E300 E-Class cabrio and unfortunately it's not a patch on the new 2.0 litre EU6 220d. There is also a 6-cylinder E400, but we couldn't drive it on the launch because they all got snatched by the Americans. Both petrol engines will eventually come to the UK and this road test gives you details of all of them: /road-tests/mercedes-benz/mercedes-benz-e-class-cabrio-2017-road-test/?
Time of the Month 
My UK registered car was temporarily registered in the Republic of Ireland before being re-registered as a UK car when I moved to Northern Ireland. Unfortunately, this has resulted in my insurance and car tax starting on the same day (coinciding with my relocation). This means that I cannot renew my tax Online as I do not have insurance on the date the insurance comes due. As my tax is only £20 I cannot split the dates by renewing for 6 months. I have no car tax until I can get to the PO to renew on 1st of month when the new insurance begins (God forbid it is a Sunday). People think this is trivial and I shouldn't worry but I am "illegal" and it bothers me. The insurance company just shrugs its shoulders and the Post Office ticks me off. What do you suggest?
GR, via email
Renew your tax Online a month early using the last month of your insurance. Lose £1.67.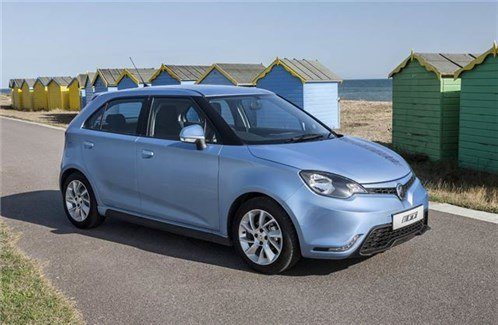 MG for me?
I'm thinking of buying an MG3 hatchback 1.5VTI 5-door. It was registered in September 2016, but has "delivery miles" (just 14) on it. It costs approx. £8,000.  What is your opinion of this car? If you don't think it's a good buy, can you recommend a safe/good reliable car? I can go as high as approx. £16,000. My present car is a Renault Megane Scenic and I've had it for 10 years (bought new) now with 43,000 miles - so you can see I don't use it very much. I would consider a pre-registered or demonstration or even a used one but prefer no previous owner.
KS, via email 
MG3s are a bit like stepping back in time about 15 years. The trim and the general feel of the car is not 2017. But they have a robust chain cam engine (Chinese) and they aren't really that bad. If they are asking £8,000 I think there's some room for negotiation because you can still get a basic Dacia Sandero from £5,995. Our take on the MG3 here: /carbycar/mg/3-2012/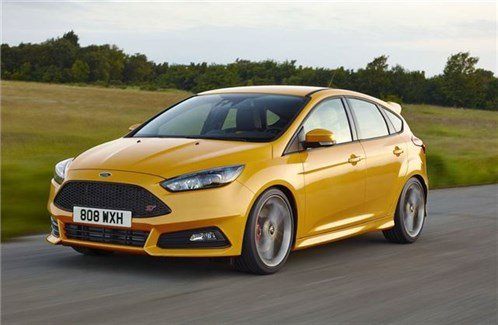 Full frontal
I have owned a Ford Focus ST3 from new. It has done 11,500 miles and the front tyres, which are Goodyear Eagle F1, need replacing. Is this normal, and could you suggest any better tyres?
MB, Redditch
Normal. It's a high performance car putting 250HP through the front tyres. After you have changed them it's worth having the alignment checked, though.
On the right track
I have a four-year-old Scirocco GT 2L TSI DSG, the rear wheels are wearing unevenly, presumably my tracking is out.  My garageman says it could do with a four wheel alignment, not a job he would undertake, but is unsure where to recommend.  I reside in Halifax, could you give me a steer on where I could get a diligent & non too pricey job completed, presumably it would take a couple of hours.

RC, via email
Try http://www.alignmycar.co.uk for your nearest franchise.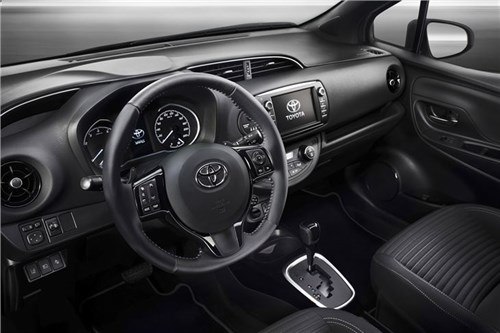 No cancellations available
I have just taken delivery of a new Yaris hybrid and find that the left hand indicator doesn't self-cancel. The dealer tells me that there is no adjustment and any replacement would be exactly the same. Also that Toyota has been aware of this for some time. I know this to be the case as my previous Yaris had the same fault. I find the lack of any modification quite appalling as I consider this a safety issue. If I do not cancel the indicator abruptly myself, another road user could take this as my intention to turn left, and in responding to it, cause a collision. Surely I am not the only person complaining about this.
RS, via email
So far you are the first to complain directly. I confess, it's something I never noticed on the Yaris hybrid, and I've driven three generations of them. (Though all were left hand drive.) Maybe it's because I drive so many different cars I don't expect indicators to automatically self-cancel every time. But I'll note it down in the carbycar entry.
Click back to Honest John's Motoring Agonies 02-09-2017 Part 1
Comments
Author

Honest John
Latest