Honest John's Motoring Agony Column 02-09-2017 Part 1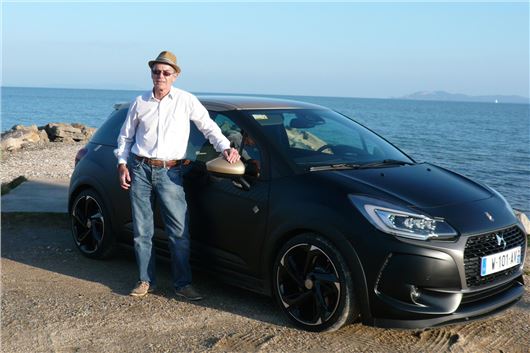 Published 01 September 2017
This week's car-respondence covers a potential air-con, discomfort, voided warranties, scooter-cars, irreverent thoughts and more to keep you occupied over the last weekend of the summer.
As usual, emails to Honest John should be addressed to: letters@honestjohn.co.uk  Please try to keep them as short as possible.
Big bang theory
I read with interest your response to the air con problem in a reader's car. You stated that the new refrigerant used as a result of an EC Directive is 'flammable'.  This seems to imply that the old gas was not or had a much higher flash point. I have two queries on this, When my aircon is topped-up in my 2012 BMW 320i will it be topped-up with the original gas or the new flammable one? All aircon systems lose gas over time. I believe if like me it is on all the time so I can breathe filtered, conditioned air, the system loses about 10% per year. If like others it is only used when it is hot or never, the seals can dry out and the gas loss can occur much more quickly. So here's my second query: would it be conceivable that the engine compartment could fill with a flammable gas whilst parked and cause a catastrophic fire on start up and, if so, could this explain the start up fires in new cars that I have been hearing whispered about?
JD, via email
Your a/c can only be topped up with R134a because that's what your system was designed for. Problems with R1234YF seem to come from trying to use it in a system designed for R134A. It's also causing trouble with condensers and compressors. Yes, you are correct. The lubricants for the moving parts and the seals are suspended in the refrigerant, so the more that is pumped through the system the less gas will be lost from the seals. If you don't use it regularly the seals dry out and more gas is lost. The new gas is more leak prone than the old gas. The reason why Mercedes Benz refused to use R1234YF is the reason you put your finger on in conclusion. That said, Nissan and Peugeot have been using the new gas for several years and, while it is causing untold headaches, I have yet to hear of any spontaneous combustion.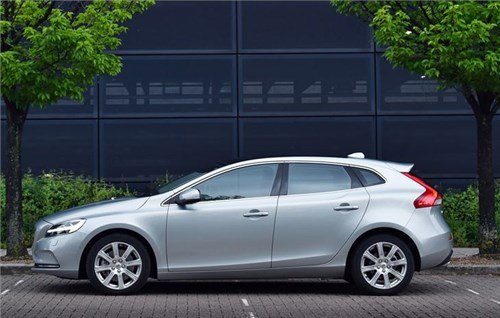 Discomfiting
I bought a new Volvo V40 in April, I soon found that the heating wires in the screen were so prominently in my focus that road signs, etc. were not sufficiently clear. At my expense I had a plain screen fitted. I also began to feel backache due to lack of lumbar support and eventually the sciatic nerve became trapped and I was unable to drive for weeks. I have semi-cured the problem with seat and back pads, but its a real hotchpotch and disappointment in what is otherwise a lovely car. Is there an upholstery firm that could modify the seat to become supportive and comfortable?
PH, via email
Best to get this done locally. Go to http://www.yell.com and look up local <car upholsterers and trimmers> Then you can tell them exactly what you want and get it done to your specification.
Liquidated asset
Just a warning about warranties: When I bought my Skoda Octavia, I purchased an extended warranty as the car has the 7-speed DQ200 DSG dry clutch automatic gearbox which I have heard often fail.  Recently, the company that I bought the car from went into liquidation. I contact the warranty provider to find out how to make any future claims should I need to, only to be told that they would not be providing cover due to the dealer going into liquidation. I contacted the administrators and they have informed me that this is indeed the case and so my warranty is now worthless. I had hoped that as the warranty was provided/backed by a major provider of warranties that this would be honoured. Alas it seems I was mistaken.
GW, Yateley, Hants
Thank you for the information. Better to buy warranties independently from WarrantyWise or MotorEasy than via a car dealer.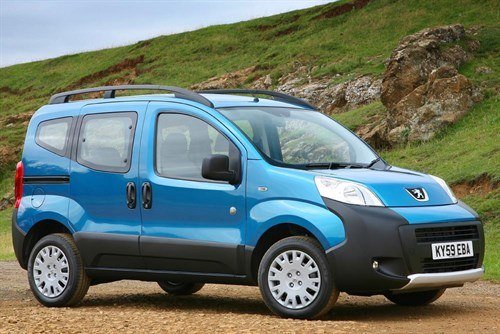 Ramping it up
Please advise on the options for transporting my Shoprider Sovereign scooter by car. I hope to drive a Motability car next year with my scooter in it. I do not know which car would be best and what options there are for loading and unloading the scooter in and out of the car. 

PD, via email
A Shoprider Sovereign isn't a big scooter. But what to get depends on how many people you want to be able to transport in the car as well. The biggest I can think of is the Citroen Space Tourer that has space to load a mobility scooter behind the centre row of seats so you can still carry 5 - 6 people as well as the scooter. You will of course need ramps: /road-tests/citroen/citroen-space-tourer-business-2016-road-test/ Alternatives that might allow 3 passengers to be carried along with the scooter include vehicles like the Citroen Berlingo Multispace and Peugeot Partner Tepee that can be adapted with electric rear ramps. The smallest that might work is the Peugeot Bipper Tepee/Citroen Nemo/ FIAT Qubo. Try: btotherwood.com and alliedmobility.com. For ramps from £71.88, Google <Folding car wheelchair ramps>
Revolutionary thinking
I have a question regarding a manual transmission car.  My husband has the habit of driving it at lower speeds in high gears, keeping the RPM well below 2,000. I was able to convince him this was not good for the engine after finding some online articles. However, he believes that you would "lug the engine" only if you are actually pressing the gas pedal to accelerate, while my understanding is that as long as the gear is "engaged" (ie not in neutral), it doesn't matter whether you are pressing the gas or coasting or braking, you can still hurt your engine if RPMs are very low or gear is not right for the speed. We would be forever grateful if you could resolve this for us! It is a new car and we'd like to take the best care of it we can.
SH, via email
I'm afraid he's right. The engine will only be overloaded when trying to accelerate in a gear that is too high for the torque available. No problem when decelerating or coasting in a high gear.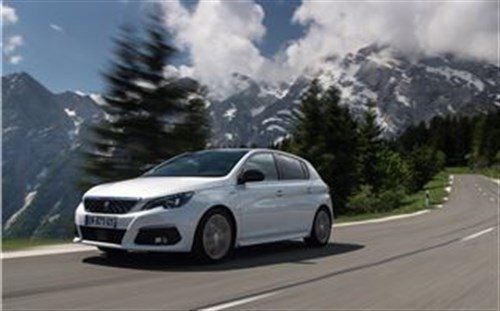 Softening up
I wondered if you could give me some advice regarding tyres for my 2016 Peugeot 308 SW GT. It is currently fitted with Michelin Pilot Sport 3, 225/40 ZR18 92W low profile tyres. Whilst they are great for roadholding, they give a very harsh ride when combined with the standard, lowered, sport suspension. That may be great for nice flat French roads but it does not take kindly to the pot holed, uneven roads over here. Can you please suggest an alternative profile tyre that might give a more comfortable ride without losing too much in the way of grip. I look forward to hearing from you.
AR, via email
The only way out of this is smaller wheels with deeper profile tyres. I was very happy for a year in a 308 with 16-inch wheels and 205/55 R16 Goodyear Efficient Grips. Not sure if 16s will fit on a GT due to the size of the front brakes. The 17-inch size is 225/45 R17V tyres that won't be much more forgiving than your 40 profiles.
No claims dissed-count
I recently cancelled the insurance on our MINI because we have sold it. There was £90 credit remaining for the 4 months left for the policy to run. Of this, I was charged a £50 cancellation fee. I was outraged as this can in no way represent the cost of cancellation to the insurer and looks to me like another rip-off by the insurance business. We have been with M&S for a number of years and never made a claim. I feel we are being punished for selling the car. I have checked the paperwork sent me and all it says under cancellation is that we must notify them in the event. I would welcome your thoughts and am wondering what my rights are.
MY, Dunstable
Standard practice among British Insurers who, since they were taken over by private equity investors, bleed their customers as much as they can. It's what some people call a 'no brainer'. Insurance is compulsory. Conforming to their rules is compulsory, otherwise the insurance is void. So they can charge what they like and the public has to pay otherwise it is committing a crime. There won't be an honest official investigation into the crookery of insurers because, as is usual with such things, powerful establishment figures are involved. Speak to tim.kelly@motorclaimguru.co.uk who is conducting his own investigation.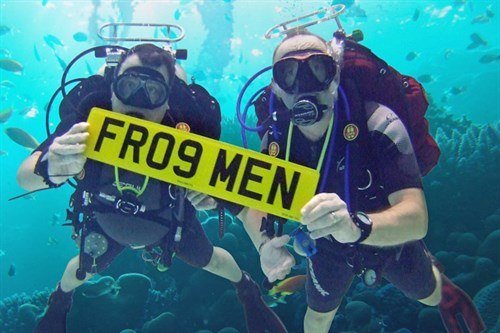 Space oddity
Today my neighbour asked me if I would like to accompany him when he collected his three-year old Skoda Octavia from the Lincoln branch of Skoda. The car had been immaculately prepared and it looked like brand new. My neighbour had arranged for his personal number plate to be transferred to his new vehicle. Prior to the number plate being fitted I saw the sales executive holding the new plates and I asked him if the number plates were OK as the spacing seemed incorrect. His response was somewhat uninterested. My neighbour's registration is FB 8200 however the new plates were spaced as follows: FB8200. Am I correct in thinking the Police could pull him over and 'do him' for this error in spacing. I have a feeling my neighbour asked me to accompany him as he knows I am a pain in the rear for perfection. On this occasion I would like to be proved wrong. 
FS, Scunthorpe
See the photo for correct spacing. These are the rules: https://www.gov.uk/displaying-number-plates/overview/ This links you to a leaflet specifically about spacing: https://www.gov.uk/government/publications/vehicle-registration-numbers-and-number-plates/
Wheeler Sheilas
If it fits one of your responses to say something positive about Sheila's Wheels (in whom I have no interest beyond being a customer), please do. I saw your article about not SORN and being in trouble for not having insurance. I was selling a car that my son had just passed his test in and was unwittingly in exactly that position. So I used Sheila's Wheels via Compare the Market as they were the cheapest and the £26 cancellation fee was clear (assuming I sold it on 14 days). I have just cancelled the policy inside 14 days and they voluntarily waived the £26 fee when I explained about SORN as she said it was a 'genuine' reason. Excellent Customer Service
AL, via email
Many thanks. That's excellent service, totally uncharacteristic of the private equity funded insurance business that rips off most of us.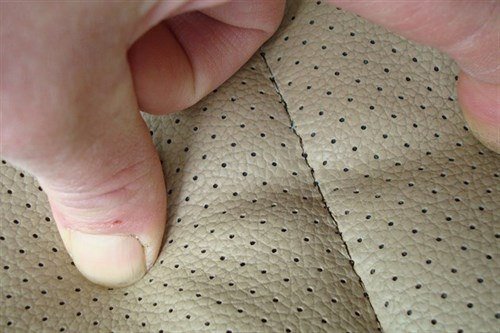 Give us a steer
I have a 2012 Mercedes C-Class estate, bought as a 'Mercedes Approved' vehicle two years ago with 27,000 miles. I use the car extensively for work and it has now done 87,000. A month or so ago I noticed a small split in the 'Artico' upholstery on the drivers seat. I presumed that I had caught it with something and torn it, but I now find more splits appearing. Information from the Internet would suggest that this is not an uncommon problem. I have previously run several Fords up to 200,000 miles without any appreciable wear to the seats so I am more than a little dismayed. I presume that this material is little more than what we used to call vinyl. I still have a Mercedes extended warranty, however, looking at the details it seems trim is not included, and I can appreciate why. Do you have any advice and can I get this repaired?
DP, Broadway
Real leather holds up much better. Yes, it's common and covered in the carbycar entry for the W204 C-Class here, including a photo: /carbycar/mercedes-benz/c-class-w204-2007/?section=good/ I'll now add your experience to the fray. Your best bet to get it fixes is to use www.yell.com to look up a local <car upholsterer and trimmer>
Are EU sure?
In a recent edition of Telegraph Motoring there was an article by James Foxall about motoring requirements for driving abroad. At the top of the second column, he states that you need a translation of your insurance cover in the language of the country you are visiting. Is this correct, as I have never heard of it before? Living part of the year in Austria, this would entail quite a lot of translations.
JL, via email
I've never heard of it before either and the apparent requirement to carry a spare bulb kit is a bit archaic too, because most bulbs on modern cars are so inaccessible a driver cannot fit them. Rear bulbs, maybe. To get round it in the old days when the rule might have been enforced I just carried any old spare bulb kit even if it was completely wrong for the car. Some countries apparently require an IDP (international Driving Permit) that 'translates' your driving licence into various languages, but the stupidity of that is it only covers 9 standard languages. I was told I had to get one for Korea and Korean isn't one of the languages.
Raisings to be cheerful
I am looking to downsize from a Ford C-Max diesel. Could you recommend makes and models with easy access and exit for two arthritic pensioners: high seats, petrol engine and size 1.4 max, automatic gears, preferably 1-2 years old.  Reasonable comfort please across approx 10,000 miles a year.
JY, via email
1.4 restricts you to a Vauxhall Meriva 1.4T auto or Honda Jazz. We can't recommend the Ford B-Max any more because of too many problems with the Powershift transmission and it's about to go out of production. You could also get a Honda Jazz 1.3iVTEC CVT-7 but that a bit lower. Raise the stakes to a 1.6 and you could consider a KIA Venga or Hyundai ix20 1.6GDI dual clutch auto. Or, if you don't mind a higher floor, take a look at the Peugeot 2008 1.2 Puretech 110 EAT6 or the Renault Captur 1.2TCe EDC.
Court in the act 
In 2012 my son in law was involved in an accident where he was the innocent party. He had comprehensive insurance and his vehicle was repaired to his satisfaction by the other party's insurer. He has now received a threatening letter from a Goldberg Sinclair and Price about court proceedings re the VAT of £300 on the repair and hire car costs. Surely this is wrong, given he had comprehensive cover? What action should he take in this situation?
JS, via email
The solicitors will be acting for the other party's insurers and will be alleging that excessive costs were incurred by your son in the repair of his car and in the credit hire car provided during those repairs. It's standard practice to counter the credit hire scam perpetrated by 'accident management specialists' who make their money from extended credit hire at inflated prices. He should refer the matter back to his insurer, but may still be required to attend court.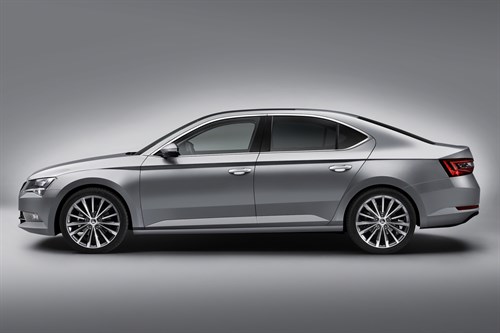 Long distance runner
I am thinking about buying a new Skoda Superb L&K DSG auto with many extras. I would mainly use it for long continental runs. Should I go for the petrol or diesel model, and is there any particularly good time to strike a deal for paying by cash?

GMcP, via email
The 1.4TSI 150 engine is perfectly adequate, but the only way to get a half decent DSG is to go for a 2.0 litre diesel or petrol, then you at least get the more reliable 6-speed wet clutch DSG and, depending on production schedules, you might even get the much better DQ500 7-speed wet clutch DSG currently gracing Audi Q3s and VW Tiguans. For big distances in Europe, diesel still makes the most sense.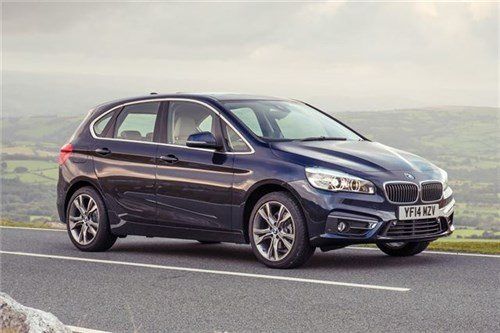 Rising costs
We have to replace my wife's 2014 VW Golf with an automatic with a more upright seating position due to my wife damaging her back.  The replacement car will be used as a second car for trips around the local area plus a once a week daytrip motorway cruise from Cheshire to Carlisle for her to visit her 97 year old mum. I have looked at the BMW X1. I already own a BMW 520d as my car, which she found too big when she used to drive it. I have also read about the Golf Plus or SV, but I think these have a DSG auto, which I believe has had problems in the past. Which variant of the X1 or what else would you suggest that we look at?
MM, via email
A more upright BMW is the 2-Series Active Tourer, which is available with a 1.5 litre engine and 6-speed auto or a 2.0 litre engine with 8-speed auto. Some owners have found the 1.5 auto to be too slow. Others are perfectly happy with it. An X1 doesn't solve the problem because all it does is put the whole passenger compartment higher in the air. The floor to ceiling height is not significantly greater.
Scraping through
Whilst standing stationary in a passing place on a country lane, the car coming in the opposite direction clipped my rear wing as he drove past. He pulled in further along the road and returned to my car to inspect the damage, which was to two panels. Having exchanged insurers details we moved on because other irate motorists were now trying to get through lane. I didn't immediately report the incident to my insurers, but was then contacted by them to be informed that the other driver had made a claim against me, stating that he had been stationary and that I had written off his car in an attempt to pass him. Though stating their belief in my side of the story, my insurers are prepared to come to a deal with the other insurance company, telling me that I will not win a case as there are no independent witnesses (the two passengers in my car were both adult members of my family) and that the photographs that I have supporting my claim are irrelevant. Can I influence my insurer to pursue a non-negotiated option? Or am I more likely to get a more favourable resolution by going to a Small Claims court?
GM, Stevenage
In this circumstance, refute the other driver's claim and take the matter to Small Claims. Sue him directly for the damage to your car. You will have to get three competitive quotations for repairing the damage. Inform your insurers that this is what you propose to do and they might change their attitude rather than try to make the matter 'go away' as cheaply as possible to them. You'll probably win because, rather then risk a spell in prison and a criminal record for perjury, the other driver is likely to cave in. https://www.gov.uk/make-court-claim-for-money/overview
Click to Honest John's Motoring Agony Column 02-09-2017 Part 2
Comments
Author

Honest John
Latest