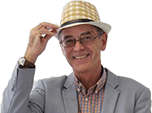 Honest John's Motoring Agony Column 26-08-2017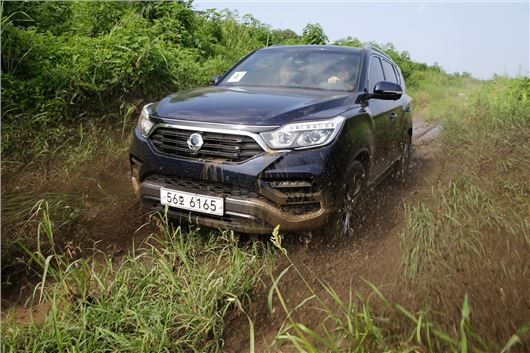 Published 25 August 2017
This week's motoring mutterings include a shattering experience, a roofless decision, a crashing defeat, a bit of a squeeze, a compulsory cost and inevitably quite a few about VAG's NOx emissions recall.
As usual, emails to Honest John should be addressed to: letters@honestjohn.co.uk  Please try to keep them as short as possible.
Glass distinction
Is it possible for the rear window of an almost 2-year old Ford Ka to shatter into hundreds of pieces of glass of its own accord? This could have happened to my car a few weeks ago. I park in a private car park in a quiet area, no experience of vandals. This afternoon I found my neighbour's oldish car, parked one car away from mine, with a shattered back nearside window. The car has not been used for at least two years, the owner being in a nursing home. I find it highly unlikely these could have been deliberate acts, but it is all a bit of a mystery.  Any thoughts?
BB, Hildenborough
What happens is that a tiny knock on the bare edge of the glass, or, in your case, closing the hatchback from one side instead of the centre, sets up a stress fracture in the glass that is not immediately apparent, but eventually the glass simply shatters. Has happened to me a few times.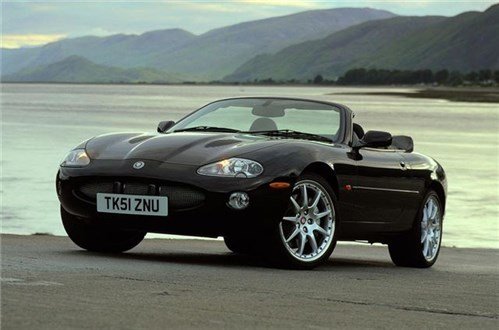 Open and shut case
Please can you advise on a Jaguar XK 4.0 litre straight six coupe or convertible. From a dealer? Pricing? Known problems? Worth the effort? Reliability?
JC, via email 
Must be open. This is a fair weather car in which to enjoy the summer so a coupe is pointless. Our take on it here: /carbycar/jaguar/xk8-and-xkr-1996/
Personal injury blame
I have been in a serious accident, which ended with my Honda Jazz running into a tree head-on as I lost control. Both airbags were activated and I the driver suffered minor injuries. My passenger suffered much more, with a broken hand and a disc near the neck needing surgery, both resulting in 5 days in hospital and some weeks of recovery from bruises and shock. Can you think of reasons why my passenger suffered so much more in what was a straight front hit into a large tree, and express an opinion on how the Jazz is rated among its peers in the effectiveness of its air bags, and if there is any publicly available data on how the Jazz is rated on safety. 
RF, via email
Because you were holding the steering wheel. That affords the driver better and more immediate protection partly because of the steering wheel itself and partly because the driver airbag is closer to the driver, in the steering wheel boss rather than in the dashboard. The passenger is flung about in a crash much more than the driver. This assumes that the passenger airbag properly deployed. There is a Worldwide recall on Takata airbags that were fitted to the Jazz.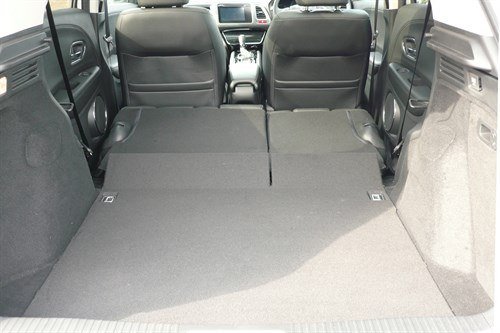 Four into three
We are a family of three with child number 2 on the way. We currently own a Honda Jazz and love how much stuff you can fit in a small car with 1 or both rear seats down, it's particularly useful for holidays. We will lose that option when carrying 4, however, so begrudgingly need to upscale. We're looking for a car that will comfortably fit four of us with young family holiday regalia, and will continue to accommodate us as the kids grow. Like the Jazz, we would like a car that fits our space requirements while maintaining as small exterior dimensions as possible. We would also like the car to be fuel efficient and economic to run. We'd appreciate your recommendations! 
IW, via email
There simply isn't anything else unless you go bigger. The 2006 - 2016 Honda Civic 5-door has the same Magic seat arrangement as the Jazz, but is a bit bigger. The Honda HR-V also has the same arrangement, and is slightly bigger. Otherwise you need to go to a van, such as a Citroen Berlingo Multispace, Peugeot Partner Tepee, FIAT Doblo kombi, VW Caddy Life, etc. You might find the Citroen C3 Picasso a bit bigger inside than the Jazz but that is now going out of production. A Citroen C4 Picasso 1.2 Puretech 130 would be ideal, but isn't cheap.
Paying maintenance
Last month I leased a car from Hyundai through my local Arnold Clark Hyundai dealership. I did not purchase the offered 'servicing package'. Upon receiving my lease paperwork from Hyundai, buried in the small print was a section stating that Hyundai are responsible for all servicing of the vehicle. I phoned Hyundai leasing and quoted them this section and they confirmed verbally that they are responsible for the servicing. I plan to take the vehicle to the same Arnold Clark dealership for any servicing. Will I have a fight on my hands as the Arnold Clark system will say I did not take the servicing package? What are your thoughts on this situation?
CW, Ayrshire
Did the contract state that servicing by Hyundai is included in the leasing contract, or that all servicing must be carried out by Hyundai dealers? I think it will be the latter, in which case you have to pay for the servicing.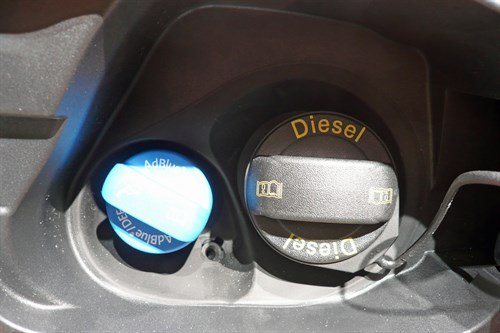 AdBlues in the night
I have been driving my 2014/64 VW Sharan 2.0 TDI for the past 2 years. I didn't have any problems until early this year. The first problem was the AdBlue heater and I replaced that. Then, about 3 days ago I had this spring kind of sign on my dashboard and my speed dropped to 30-40 in 5th gear. I turned off the engine and restarted after 5 minutes, then it was ok. Today it has happened again and I did the same and it is not doing anything. I cannot drive more than 30-35 mph. Now I have that spring sign and engine management sign. I think it is something to do with the DPF. I want to find out if I took it to VW would they repair it for free as it is a common problem or I have to pay for it. If I have to pay for it, if I do it privately will it cost me less than VW. Would that be a good idea or it is better to go to VW.
SS, via email
If your car has not already had the NOx emissions update the model is now being called in for it. With the Sharan it's more complicated than with other EA189 2.0TDIs. Fuel line dampers will be fitted to injectors along with the software update. There will be increased use of AdBlue and 5 free refills will be offered. So best to take your car in to the VW dealer.
Currently rates
I currently drive a Mazda CX-5 Sport Nav AWD SUV and, whilst personally, very happy with my choice of vehicle I am ever mindful of the increasing diesel debacle. Researching an eventual replacement vehicle of a similar spec (4x4/AWD, mid/full size SUV territory) would indicate that petrol engine offerings, from the majority of manufacturers, are scant. Why so?
GM, via email
Climate Change. The reason is the EC's insistence on ever lower levels of CO2 from motor vehicles, to the extent that they have imposed fines on volume car manufacturers whose corporate average CO2 is greater than 130g/km. Car makers (with the exception of Toyota) cannot build enough hybrids and electric cars to counter the higher CO2 of petrol engined cars to bring down their average, so they concentrate instead on diesels. This is particularly true with SUVs that are now the most popular type of passenger car in Europe. So, though Jaguar, Mercedes, Mazda, Ford, etc. make 2.0 litre petrol engines, they would rather sell you a diesel and if it looks like their corporate average will exceed 130g/km they either slap a massive surcharge on petrol engines (to pay the fine), or they cease production of petrol engines for that year entirely. First to break the mould has been VW which recently announced a range of petrol engines for the Passat and Tiguan, most of which are under 130g/km.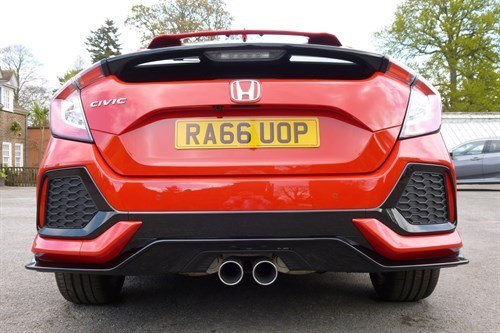 Civic duty
After 30-mile test drives in Civic 1.5 Turbo Sport manual and 1.5 Turbo Prestige CVT I subsequently PXd my 9th generation FK2 Civic Type R GT for a new Civic 1.5 Turbo Prestige manual. The CVT was good, but as I rarely get involved with stop start driving conditions the manual was the obvious choice as I found it more enjoyable to drive and it costs less. In the Sport manual I did not experience rev hang, as you and some other testers have commented, and no problem with my Prestige manual. Changing up as I have always done in 55 years of driving; simultaneously as clutch is depressed I completely lift off the accelerator, change gear then synchronise feeding the clutch back in with depressing the accelerator. Seamless gear changes are no problem. However, due to comments on rev hang, I have observed that just as I am about to feed the clutch back in, but before reopening the accelerator, the revs drop by just the right amount. As with a previous 8th gen Accord 2.4EXi manual, gear changes should not be rushed to obtain a smooth seamless upward gear changes. They are, after all, family cars and not designed for track use. No pause is required in changing gear; just smooth unhurried continuous movements. Obtaining 45 + mpg on mainly 10 to 15 mile journeys with 1 to 2 hour break half way when I play table tennis. When run in the car should have at least the performance of my previously owned 8th gen Accord 2.4EXi. 'Autocar' testers obtained 0 – 62mph acceleration figure 0.6 sec less than the official 8.4 sec and a tester on You Tube obtained a 0 – 60 mph time of 6.9 sec with a barely run-in car. I only changed from My Civic Type R GT to Prestige as wife found the Type R acceleration a bit "scary" so would not drive it. Also she found the ride too firm to go on holiday in with our two dogs; she claimed there are more bumps on the nearside of roads than on the driver's side. Although no Magic seats in the Prestige, the legroom in the back equals that in my wife's 4th generation CR-V, so one dog can lie behind front passenger seat and the other one lies on the back seat, just as they do in her CR-V.  I should add that our dogs are restrained in harnesses linked to seat belts when in the cabin. A correction required in your review on 10 gen Civic: the Prestige version does have room for a space saver spare wheel and I have one.
YW, via email
Many thanks for your email. Full of sensible points. However, I drove the car with a biker and we both felt the same. Maybe it has been fixed in later production. We never wrote that there is no room for a spare wheel in the Prestige; only in the rather silly Sport because the central exhausts take up the space. In fact Honda offers a space saver kit for the Prestige model for £170. I particularly picked up on your wife's comment. Of course she's right. Drivers don't think of this, but most of the damaged drain covers and potholes are kerbside so they are going to rattle front seat passengers. Another owner reported 45mpg over 700 miles in his new Civic 1.5 Turbo Prestige.
Focal distance
I have a 2005/55 Ford Focus Mk II 1.6 TDCI. The speedometer has started playing up. Basically it has stuck on 60mph and doesn't move. I've done the dial test, it spun round and settled back on 20mph but again is stuck there. I asked my mate who is a mechanic and he said that points to the dials being broken. I asked if I got a 2nd hand instrument cluster and fitted it, would it work or would it need programming and coding to the car? Would mileage be the same, etc. I've read articles saying the immobiliser is part of the cluster so would need programmed but others say there's no problem.  My mechanic said he's 99% sure the model won't need coding and apparently it's a common fault on the Mk II Focus.
RC, via email
What tends to happen is that the speedo drive oil seal in the final drive fails and due to can bus electrics that knocks out most of the instruments. Costs £100 - £150 to put right.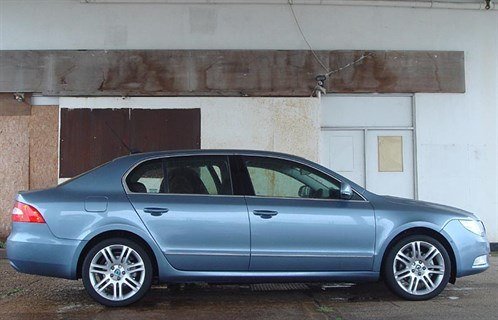 Sister's sledge
My sister's Skoda Superb 2.0 TDI 170PS, DSG, Elegance, saloon has just had the emissions fix done at its last service. It's a mega-miler - she averages between 75k-100k miles a year in her job on the motorway, and is approaching the 150k mark in this Superb. As you might imagine from somebody who spends this much time in the car, she's pretty in-tune with any changes to its driving characteristics, and is convinced that since the fix: It's hesitant to kick down; It's noisier; It's rougher. And, most worryingly from her point of view, she's averaging 50 miles less per tank. Is there any way forward from this? Would you recommend joining the class action lawsuit? And also, if the EGR/emissions controls fail, as I've seen reports of them doing, is she likely to get any goodwill from Skoda? It's well maintained and has always been serviced by the same Skoda dealer, but the infrequency of service intervals means she's missed two and it no longer has a full service history.
TW, via email
The NOx emissions fix was designed to work on moderate mileage used cars, not on cars with worn injectors, worn EGR valve systems or DPFs already almost full of ash. But Skoda is now sending out letters to owners informing them that any post Nox emissions fix problems will be dealt with sympathetically and we're getting feedback that this is happening. Even so, if an owner takes a high mileage or badly maintained car in for the fix and the injectors or the EGR look to be in a bad way, the dealer advises the customer either not to have the fix carried out or to pay for a new EGR and/or new injectors before the fix. I don't think she'll get anywhere with any kind of legal action over her car because it's already considered end of life. It would anyway need a new EGR, new injectors and either the DPF being chemically cleaned of ash or a new DPF fairly soon at this sort of mileage.
Rental arithmetic
My daughter and husband made a recent visit from Australia. They hired a 2017 Peugeot 2008 diesel, 2017 for 21 days. After their return, I received a hard copy of the rental charges from Budget. Included in the charges was an item "Road Fund Licence" £20.20 plus VAT of £5.24. I worked out this would equate to £475 p.a. for the licence. Are rental companies allowed to make such charges and especially, are they allowed to charge VAT on them?
DB, Gloucester
That doesn't make any kind of sense to me. Never heard of it. Obviously the rental company can charge whatever it itemises in the rental contract and VAT is due on any such charge, but 'road fund licence' is a weird one. Maybe they strayed into the London Congestion Zone or crossed the Thames at Dartford; both places where charges are enforced by ANPR and if the rental company has to administer this it can charge VAT.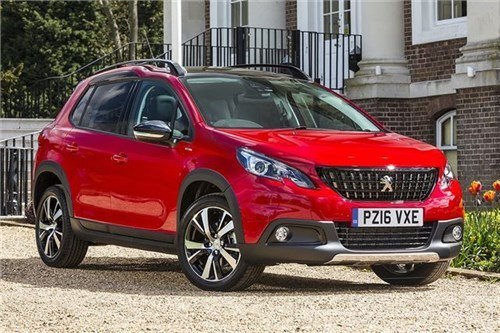 Access cars
I'd like your advice on a replacement for my much loved Peugeot 207SW, which I understand has been replaced by the 2008 Crossover. Because of slight mobility problems and the need to sometimes carry a folding wheelchair for my mother, I need something with a flat access load area. I can't easily lift into a hatchback boot. I'm looking to buy a used car but all the Peugeot 208 SWs I've seen have been diesel and I'm only interested in a petrol model. Are there any other small estate type cars I could look at? 
SG, Hassocks, West Sussex 
The best 2008 is the 1.2 Puretech 130 petrol 6-speed, followed by the 1.2 Puretech 110 5-speed manual or 6-speed EAT6 auto. There was a 1.6 petrol engine, but it wasn't very popular. A direct alternative is the Renault Captur that is available with 900cc and 1,200cc petrol engines as well as the ubiquitous 1.5 diesel. If looking 2nd hand you might find a previous shape Renault Clio SW, but Renault does not import the current Clios SW in RHD. Or consider a Honda Jazz with lift-up rear seat squabs that allow you to carry a folded wheelchair in the centre of the car.
Mirror clash
I'm not sure if you can help me I need to know where I stand with my car warranty and should it cover the damage we have to a side mirror. We bought a Mercedes GLC in September 2016 when it was 3 months old, when I was driving it last week the mirror fell out of the housing hanging on by the electric cable, first reaction was to open the window and push it back onto the housing, I called Mercedes and was asked to take it to their garage. Now they want to charge me over £300 for a new housing because they say the damage has been caused maliciously or by another car hitting my wing mirror. There isn't any visible damage anywhere on the mirror.
GH, via email
It is highly likely that the damage was caused by another vehicle hitting the mirror pod, probably while the GLC was parked and you were not around. The driver who hit it might have made a hasty temporary repair.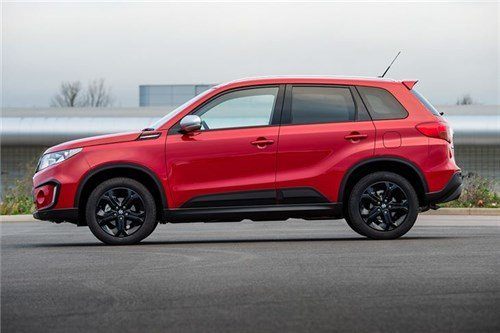 Steeple chase
Currently, we have a 1.2 Honda Jazz and a Citroen 1.6 C4 Loeb, both of them low mileage. A couple of incidents recently have made us realise that, although we are perfectly happy with them, they are heading towards 10 years of age and we might be heading towards trouble. But what to buy? We do about 6,000 miles a year, about 70% of it urban. Our problem is our drive. It is steep with a sharpish bend (about 16 metres in length with slope ranging from 20 - 35 degrees), and it can be seriously problematic in winter. In the past we have either cleared it and then kept it gritted, or, if really bad for an extended period, parked a car in the street and used the stairs for access to the road. Our problem now is that my husband has health and mobility issues meaning stairs have become difficult and clearing the drive is wholly down to me. As I have intermittent back problems, we can see problems arising in a bad winter. Consequently we are thinking of buying a 4-wheel drive, but are totally confused by the choice (and, for that matter, the definition of what actually is a 4x4 and is it what we need). We prefer petrol, don't care if it is automatic or manual so long as it is easy to drive and, very importantly, want something that will cling to the drive like a limpet in bad weather as we don't want to use the walls as buffers or end up sliding uncontrollably straight on to the road. Hill assist we assume would be useful but don't really know if this is merely a gimmick or is really worth having. We would also like it to be smallish, as it is hard enough finding any parking spot without having to look for an extra large one. We assume engine capacity of 1.6 but again, it may be that we don't need that with (we assume) ever-increasing engine efficiency.  We would also prefer to buy used with low mileage. (The house is otherwise perfect for us so we don't want to move.)
NS, Glasgow
Peugeot 2008 1.2 Puretech 130 6-speed with Grip Control. This comes on all season Goodyear Vector 4 Seasons Gen II tyres and since I've driven it up the 1 in 3 ski slope at Tamworth Snowdome I can confirm that it will get you up a slippery slope. Alternatively, a Suzuki Vitara S 1.4T Boosterjet 4WD, but you will then also need cold weather or (more sensibly) all season tyres such as the above mentioned Goodyears or Michelin Cross Climate tyres. Smaller, a FIAT Panda TwinAir Cross or a Suzuki Ignis AWD fitted with all weather tyres.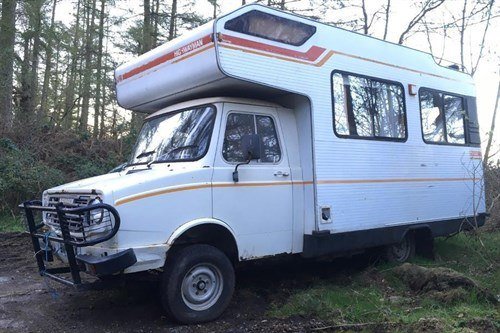 Sherpa tensing
My son lives in London in a Sherpa camper van, which is also his home and transport to work. He has a broken thermostat housing and we can't find one anywhere. Have you any idea where we could locate one, either new or second hand or even another type that would be compatible? The engine is a Leyland/Daf 1,700cc O Series petrol and was fitted to trucks, vans, Morris Marinas, Morris Itals, Austin Princess etc.
AP, via email
Your first port of call should be the Morris Marina Owners Club and Ital Register (not a big club): http://www.morrismarina.org.uk/ They must know where to get one. But your son's problems are not over. Sadiq Khan is planning to prohibit pre-EU4 petrol powered vehicles (as well as pre EU6 diesels) from Central London from autumn 2019.
Death and taxes
There is an abundance of material around the bazaars on the future of electric vehicles.  If some of these figures are correct then the number of petrol driven vehicles will be drastically cut. I have yet to see how the Treasury will recover the vast drop in fuel tax.  
RD, via email
Well, basically 30 million petrol and diesel powered vehicles are not going to be replaced by electric vehicles overnight. So far there are less than 100,000 in the UK. Last year only 10,000 were sold out of 2,700,000 new vehicles. Assuming 50% of the existing vehicle parc went electric, there would have to be a wind turbine in everyone's back garden to generate the juice and the chancellor would find some other way of collecting revenue - probably road charging by telematics, so you pay for every metre of road you used. 
Click to Honest John's Motoring Agony Column 26-08-2017 Part 2
Comments
Author

Honest John
Latest