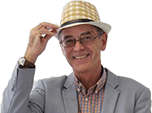 Honest John's Motoring Agony Column 22-07-2017 Part 1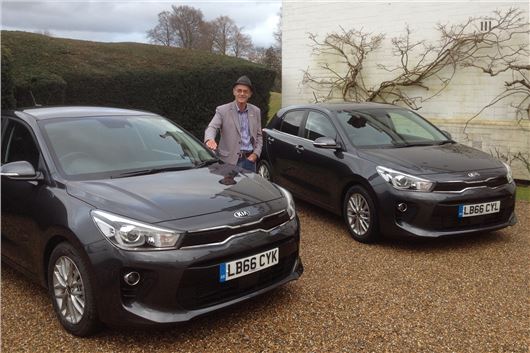 Published 21 July 2017
This week's miscellaneous meanderings involve pulling power, lockouts, warning lights, dashed hopes, foreign parts and more to get you going. Or not, as the case may be. 
As usual, emails to Honest John should be addressed to: letters@honestjohn.co.uk  Please try to keep them as short as possible.
Inactivity
After 9 years I felt it was time to change my BMW 320d auto. In over 60 years of driving and owning 25 cars this is by far the best engineered car I have ever owned, but wanting better ease of access and change to petrol my obvious choice was the BMW 218iSE Active Tourer 1.5 which met all my requirements, including being able to garage it, being just over 2 metres in width. After test-driving the 218 petrol auto it is obviously underpowered and had a pause between gears when accelerating hard. The BMW salesman said that there was a two-litre version, but he could not provide one for a test drive and it would be another £5,000 on top of the £26,000 for the 218 model. What are your thoughts and is there another car to meet my needs?
BL, Tetbury
The 1.5 litre 3-cylinder 218 Active has a 6-speed auto. The 2.0 litre has an 8-speed. The VW Golf SV petrol models are all 7-speed dry clutch DSG and, though I like the Golf SV, I don't recommend this transmission. Maybe you should try a Mazda CX-3 auto. That's a 2.0 litre with 6-speed torque converter. The other possibility is a Peugeot 3008 1.6 THP with EAT6 torque converter auto.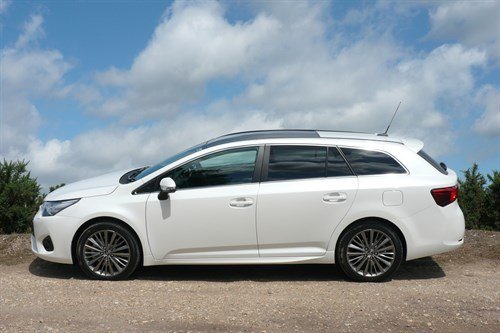 Milton Keys
My wife owns a Toyota Avensis 1.8i Valvematic auto estate. On a trip to a friend's home yesterday she experienced something I thought was impossible. She was preparing to return home and loaded our dog into the rear of the car. She placed her bag, containing the car keys, on the passenger seat and closed the passenger door. She went to say goodbye to her friend and on return to the car found all the doors had locked. She was really concerned as our dog was now locked in the car and I was 2 hours drive away with the second set of keys. Fortunately we are members of the RAC and as soon as I contacted them they treated the case as an emergency and responded in 30 minutes. The engineer said my wife had done something he thought was impossible and advised us to contact our Toyota garage. Have you ever heard of this happening and if so what do you think caused this to occur?
TL, Maidstone
It can and does happen with ridiculous key-sensing button start systems. In your case, the car thought the driver was in the car so activated the anti-hijack door locks. Not only that, while you walk away from your car, a scallywag can boost the signal from the key in your pocket to the car as and open the car with your key code. Testing lots of cars we learn never ever leave a key inside a car when you aren't in it (unless it's a convertible). 
Flats dominant
I have a 2015 Nissan Note 1.2 CVT auto. The lane departure warning light and the blind spot warning changed from showing green to orange on the dash board and the two items ceased to work. Since this happened I keep getting a flat battery. The Nissan dealer fitted a new battery and insists when the battery settles down the LDWL and the BSWL will start to work again. Could this malfunction cause the battery to drain, as the new battery went flat after only ten days? I do not do a very high mileage and sometimes do not use the car for a week or ten days. My dealer keeps telling me the car is OK, but I never really know if it will start or will have a flat battery after not using it for a few days. Hope you can help.
JT, via email
I guess you're simply not using the car enough and you're not driving it far enough when you do use it. At least once a fortnight you need to drive it at least 20 miles. Or put your car on a CTEK battery conditioning trickle charger in the garage.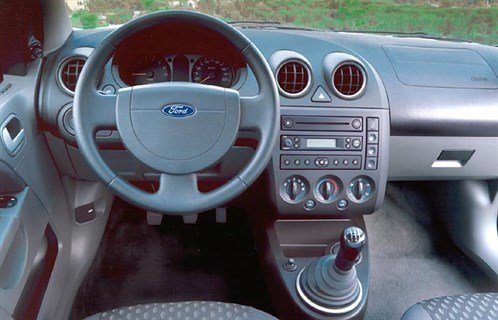 Everyone drives a cluster
My 2006 Ford Fiesta had the dashboard cluster replaced two years ago due to gradual failure of indictor lights and the speedometer needle sticking and under-reading or over-reading. Now, during the recent humid spell, when the cabin of the car becomes very hot, the speedometer begins to stick again and move in a staccato manner, instead of making a smooth sweeping motion. Once above 40mph it sticks, causing the speedo to then misread. This does not happen in cooler weather, which suggest to me that an internal part is expanding and jamming the needle in its housing. I then have to stop the car and turn the ignition off and on to reset the needle which lasts until I next reach 40mph. Ford denies there is a problem, despite my having this on two cluster units and I am unable to find any solution. Have you heard of this problem?
PC, via email
It's probably the speed sensor in the final drive. The oil seal fails, allowing oil into the sensor itself and this then plays havoc with the speedo and anything else on the same canbus power circuit.
Management accounting
On May 11th this year at 40,000 miles, the engine maintenance light came on in my 2014 Toyota Verso, which is still under its 5-year warranty. Eventually, a replacement fuel pump (which had to be ordered from England) arrived on May 23rd. At this point it was realised that special tools were needed, which had to be ordered from Japan. These finally arrived on June 21st and I was able to pick up the car on the 24th. On the way home the light came on again. The garage told me, "it must be a faulty sensor but drive it until the sensor arrives". On 25th June the car lost power, would not accelerate and stalled when it slowed up. What could be the cause and what do I do next? As you can understand this has shaken my faith in both Toyota and the local dealer as the car seems worse than when this all started seven and a half weeks ago. Your advice would be much appreciated
JC, via email
You don't say if this is petrol or diesel, manual or automatic, or even where you are emailing from. Every car has two fuel pumps: a low pressure fuel tank lifter pump, and a high pressure engine fuel injection pump. You don't say which pump. Or who fixed it. On the basis of what you have written, its possible that whoever fixed it fixed the wrong thing. But if it was the fuel tank lifter pump the things to now check are the earth to the pump, the relay and the earth to the relay.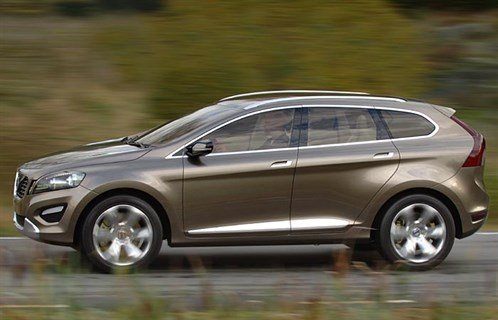 Glitch pickings
I have a 2011 Volvo XC60 D5 auto with 41,000 miles. The car was brought in to the dealer a while ago with the message ABS/DSTC service required. The ABS red warning light illuminated as did the DSTC light. Analysis could only detect a possible ABS sensor issue. It was judged to be safe to drive. The fault message was cleared, but reappeared on the way home and subsequently cleared itself for the best part of 6 weeks. It has now re-appeared. The ABS light is now almost constantly illuminated, and after moving slightly forwards there are a series of clunks where the car no longer wishes to accelerate smoothly, the DSTC caption illuminates and a restart is needed before the car can be driven. It has also thrown up an engine service required (message, no warning light) which went away after a couple of restarts. This was despite spending 2 hours at high speed on the motorway the previous day, so should not be a particulate filter issue. Now it has a constant City Safety Service Required. Yesterday, having driven it down the hill, it wanted to rev at 3,000 rpm when I came to a stop and was not keen on accelerating away. A restart got it going. Subsequently, I notice that the gearbox is not locking up in the higher gears. When driving at 70 mph and I take my foot off the accelerator, the engine goes back to idle. This is not how it was and I guess not correct. All this has started with the hot weather, which may be a coincidence. Given where I live, a 90-mile round trip to the dealer without a plan of action is not appealing. Also the car has so far had a new 4-wheel drive pump at 29,000 miles, for which Volvo contributed. I am curious to know if there is an ongoing saga with these faults or if I am simply unlucky or expect too much.
NJ, via email
The over complexity of these safety systems on Volvos can be a nightmare. Your problems are all inter-related because the ABS, DSTC, City Stop and Cruise Control all rely on messages from each other. It's possible that one duff wheel sensor or reluctor ring is sending the whole shebang haywire.
Going to a shrink
I have noted, with dismay, the diminishing size of Honest John's Saturday column in recent years. I, like countless other men and women who may never buy a supercar or even a new car, still find reading about motors and their faults, fascinating. Honest John, I have a suggestion: could you write a series of articles about British racing cars of the 1930s? I have in mind MGs, Rileys and Austins, plus how the small engined, but very agile, ERAs took on the mighty German Mercedes and Auto Unions in the late 1930s. I remember my father telling me of the awesome screaming of the Mercedes superchargers at Castle Donington just before the war. The sights and sounds must have been astounding.
MG, via email
I'm actually quite happy with the way the column works now. I send the shorter emails to The Telegraph and publish the longer ones on my own website, honestjohn.co.uk, every Friday. That way, more of them get used, more messages get spread and more readers are kept happy. Sadly, I am massively overworked as boss of honestjohn.co.uk, not only answering emails but also keeping our carbycar breakdown up to date, testing modern cars and attending various events. I just don't have any time left to research and write the kind of features you asked for. However, your email has been shared with my Telegraph editor, Paul Hudson, who has a greater interest in the types of cars you mention, and, if he can get the budget, it might be possible for him to commission some features.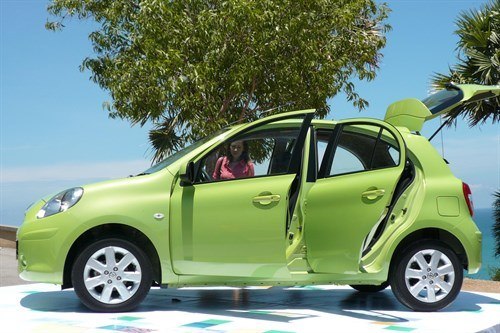 Shifting attitude
I just returned from a holiday with a friend, taking my Nissan Micra Acenta 1.2 to drive as I have added my friend to my insurance. When she drove on twisty undulating and often narrow roads, she kept the car engine screaming because she drove in a gear too low for the road speed. In turn, she said she did not feel safe driving with me because I changed gears as appropriate, and this fear was despite the fact that I was going at the right speed for road conditions. According to her, the way she drove is how you are supposed to drive so that if you have to brake hard you don't have to worry about downshifting. I learned to drive in America because I married an American, and lived in the US over 40 years, so am not accustomed to driving on this type of terrain. However I have always understood that one should change gears up at the right time. Obviously, going up a steep hill it is not expedient to attempt a higher gear, but any other place I believe that the right gear for road speed is correct. Can you shed some light on this subject for me?
LT, Wirral
A Micra 1.2 is not a powerful car. If it's a 3-cylinder K13 Micra it's particularly gutless unless it's the supercharged version (which is still no hot rod). I think you are correct. You drive in as high a gear as the car is happy with and that does not labour the engine. However, it is good to change down a gear or two for corners and roundabouts because that enables you to power out of them, which makes the car more stable. But I think your friend took this too far and was using a gear lower than was really needed.
Pulling the other one
I'm 24 and have held a full, clean UK manual licence for a little over 3 years. In the next year, I would like to do my B+E in order to be able to tow caravans with my car as, although I have a towbar, I don't think most caravans weigh less than the 1,450kg of my 2002 A4 Avant, which I understand is the condition for towing without a licence. I'd also like to be able to drive a minibus and tow a trailer with it for a school I work with (i.e. taking children on local trips) but looking online, but the rules seem to be a bit confused for this - and it seems prohibitively expensive.  Please can you advise which tests I need to do, in which order, and what the most affordable way to do each test is? 
AL, Leeds
This is your starting point: https://www.gov.uk/driving-licence-categories/ What you can tow depends on the weights. Without taking a B+E test, with a towing vehicle under 3,500kg you may tow a trailer with a MAM not exceeding 750kg (eg. a small garden trailer). And you can tow a trailer with a MAM exceeding 750kg as long as the actual weight of the vehicle and trailer does not exceed 3,500kg and the actual weight of the trailer does exceed the unladen weight of the towcar. All the rules plainly explained here: http://www.bhs.org.uk/our-charity/working-with-the-law/driver-licensing-law/ Use this to get the rules from the horse's mouth: https://www.gov.uk/towing-rules/ Use this to book your B+E test: https://www.gov.uk/car-trailer-driving-test/
Off and on
I have a 2016 BMW X1, xDrive, 2.0i, bought new last July, with just over 6,000 miles on the clock. I love it but I had a scary incident a couple of weeks ago and I wonder if you have heard of anything similar. I parked outside a restaurant in Kent and when I emerged about 2½ hours later I found the car engine was running and all the front and rear lights were on. The doors were locked but the engine had obviously been running for a while as the petrol gauge had dropped a little and the inside of the car was quite warm. I rang BMW Cooper Tunbridge Wells (from whom I bought it) the following morning and spoke to a senior technician in the Service Dep't to discuss it with him and to ask him to make a note on the system that this fault had occurred. He admitted that he had heard of one similar incident on a BMW 1 Series. Have you heard of this problem before, in BMWs or any other cars? One of the friends I dined with said later that when mentioning it to another friend, they had heard of it happening to a car left in a station car park in Kent, but did not know the make of the car. I am an active widowed pensioner, quite a car-savvy lady, and I am, obviously, very concerned that this could happen again, when the car might be left for even longer. I would be very grateful for any information you might have that could throw some light on this issue and help me to understand this problem. Thank you in advance for your reply.
PC, via email
Easy to do when a car has stop start and a key sensing system. I've done it twice, in a Volvo XC90 T8 and in my Renault Kadjar. The engine stops, so you think it has switched off. You get out and think you've locked it. Then, when the engine senses it needs to re-start to charge the battery, it does. Just more ridiculous unnecessary tech we don't need. Some cars such as the new BMW G30/G31 5-Series give you a reminder if you get out without properly switching off.
Can't even give up
My elderly wife finally decided not to renew her driving license on June 7th. Aware that I had an obligation to my insurers, Age UK, to inform them of any change in our driving situation, I contacted them with the added hope of a small rebate for the removal of her name as a second driver. However, to my astonishment, they demanded an immediate addition of £25 to my premium. For peace of mind I paid up, but assured them that I would be seeking a new insurer next March. It seems ludicrous that I am being penalised for having a facility removed from my policy. Had we been aware of this practice my wife could have renewed her licence for free and simply not used it, thus saving ourselves £25. I would appreciate your comments.
BS, via email
Unfortunately this is normal, based on underwriting risk. It's slightly greater when one half of a married couple stops driving.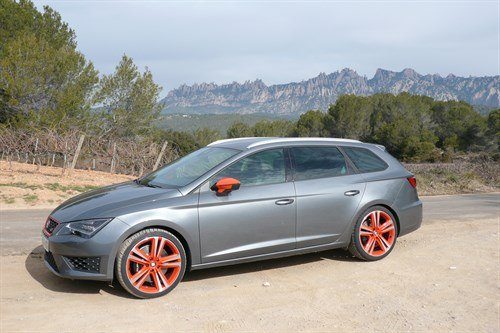 Sporty tourer
I'm looking for a replacement for a 2010 A3 2-litre TDI Sportline (not Sport), 5-door hatchback. However, due to a large dog, I'm looking for an estate car (or a hatchback with a very low boot lip). Looking for petrol rather than diesel, with similar performance to the A3; manual preferred. Looking for second-hand:12 – 18 months old;  budget around £20,000. Any comments would be very helpful, thank you.
RO, via email
SEAT Leon Cupra SW. There's also a less powerful Skoda Octavia VRS SW. And a Ford Focus ST estate.
Breathless
My wife suffers with asthma and now finds the steering on our 10 year old BMW 320i too heavy and a slightly smaller car would be more convenient. We have decided on a new Audi A3 Saloon 2.0 TFSI Quattro Sport s-tronic and have tested the front wheel drive version and it seems agile and easy to drive with light steering. We would like a quattro, but so far have not been able to drive one. Our Audi dealer says it is similarly easy to drive, agile and with light steering, despite the weight increase. Is this correct?
SP, Storrington, West Sussex
Quattro four-wheel drive doesn't make much difference to the steering feel, but requires a different steering technique on fast corners. You turn in to the apex, then accelerate and that pulls the car into the corner. If you lift off mid corner the car can understeer. I agree with your choice. The A3 saloon is far better looking than the hatchback.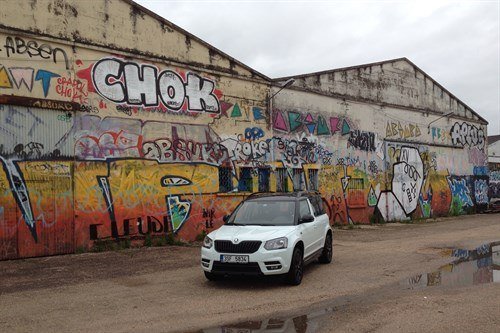 The Nitrous Garden
Skoda has informed me it can now do the NOx mod on my 2013 Skoda Yeti 2.0TDI. I have some questions, please. I have heard reports of the mod causing expensive problems afterwards which dealerships are unwilling to sort out without it costing the customer plenty. I also heard performance and economy are affected. If this is all true, must I still have the modification done? If I do not, what are the implications for resale? Actually, since the VAG scandal, are S/H diesels saleable, modified or not? My Yeti is 4 years old and has 25k on the clock. I like it and would keep it for at least another year or two.
RS, via email
It isn't obligatory. Problems tend to arise with higher mileage cars of 80k miles or more where the EGR valve stem is already worn and the injectors are past their best. Your 25k mile Yeti should be okay. The cars work best after on Superdiesel such as Shell V-Power. According to BBC Watchdog, VAG is now paying for replacement parts for those that have failed after the modifications, or, if the parts are in a poor state, are advising owners not to have the modifications done at all. More in the individual entries for all of the cars affected in http://www.honestjohn.co.uk/carbycar/
Cold shouldered
Took my car, a 2000X VW Passat to KwikFit for an a/c recharge. It was working fine, despite never having been recharged since new. It worked equally fine, but no better, after the recharge. KwikFit's advertising promises no charge unless you're a/c vent temperature is at least 10% colder after recharge, so I was rather surprised that vent temperature was neither taken before nor after the recharge. I mentioned this in their feedback form and, as a result, was contacted by their area manager, who told me that despite the advertised "Recharge or no charge" guarantee, it wasn't compulsory for their staff to measure vent temperatures. Not much of a guarantee then?
DC, via email
Fact is it they advertised this and didn't do it you can get your money back. They should not have made a promise that they were not structured to keep.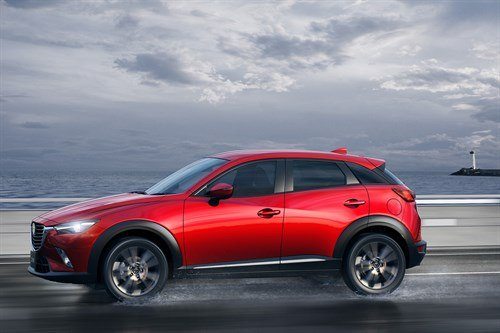 No charge?
I purchased a Qashqai Acenta 1.6 petrol and it quickly became apparent that it was grossly underpowered and very frustrating to drive, particularly in hilly areas. I like the vehicle to drive and being able to get in and out with ease. It also returns about 40mpg. I wish to stay with petrol but am not keen on turbochargers. What vehicle would you recommend?
RW, via email
Unless you got for a Mazda CX-3 2.0 Skyactiv G there is no escape from turbochargers. You can actually get a Nissan Qashqai 1.6DIGT turbo 165HP, but I think the KIA Sportage 1.6TGDI GT AWD is better. The Suzuki Vitara S 1.4T BoosterJet AWD is also very good.
Click to Honest John's Motoring Agony Column 22-07-2017 Part 2
Comments
Author

Honest John
Latest