Honest John's Motoring Agony Column 08-07-2017 Part 2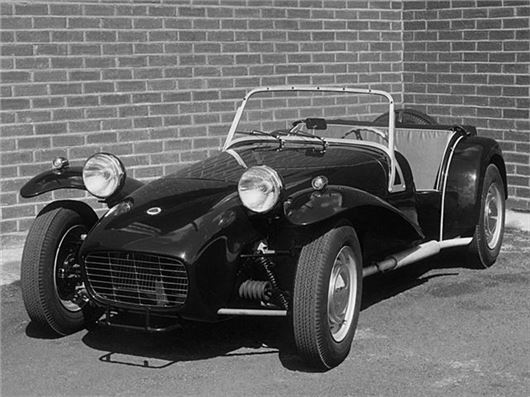 Published 07 July 2017
Click back to Honest John's Motoring Agonies 08-07-2017 Part 1
Secret Seven
In 1968 my late husband built from a kit, a Lotus 7, which he purchased from the Lotus factory in Norwich. We had many exceptionally wonderful times motoring in different parts of the world in this delightful car. Unfortunately, babies and mortgages later, it had to take its place in priorities. Therefore, standing in my garage is the beautiful original chassis now painted green from its original red. It  stands proudly on wheels with its original detachable roof. In a corner is the original 1,500cc engine and other parts. My questions are. How much would this be worth to a collector as it stands? How much would it cost to revert it to a roadworthy condition. Thanking you for any advice you may share.

SG, via email
1960s Lotus 7s are undoubtedly valuable. My neighbour had an earlier one in the 1960s. Since it was designed to be home-built, putting it back together should not be beyond the skills of an average mechanic. The problem may come from why the engine was taken out of the car in the first place. Strangely, selling a project like this in bits can bring more money at auction than putting it back together. It could be worth £10,000 as it is. Get in touch with Edward Bridger-Stille at Historics (http://www.historics.co.uk) next week. Their next auction comes up tomorrow on 8th July, followed by another on 23rd September. The sooner you make contact, the better the write up you get in the catalogue.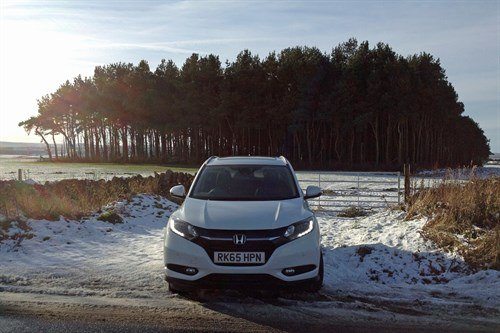 HRV for me?
I am about to buy a new car and like the look of the Honda HRV. It comes with either a 1.6.diesel engine or a 1.5 petrol. The diesel engine is very frugal, has very low emissions and has good write-ups from the press. The 1.5.petrol engine, although slightly more powerful than the diesel, has higher emisssions. In view of the current adverse publicity towards diesels, should I dismiss the diesel and go for the petrol, or as both engines are Euro 6 compliant, go for the well proven diesel? I appreciate that the Mayor of London will be introducing an Ultra Low Emission Zone charge soon. As I will be keeping the car for some time, I don't want to be stuck with a car I can't sell because diesels are banned completely or have an emission charge put on them wherever I drive.
DB, Bexleyheath
Of these the HR-V 1.6iDTEC is by far the better car. I ran one for a year and 14,000 miles with no problem and nearly 60mpg overall: /our-cars/honda-hr-v/ It benefits significantly from replacing the 17-inch tyres it comes on with Michelin Cross Climates. The London ULEZ will prohibit petrols lower than EU4 and diesels lower than EU6.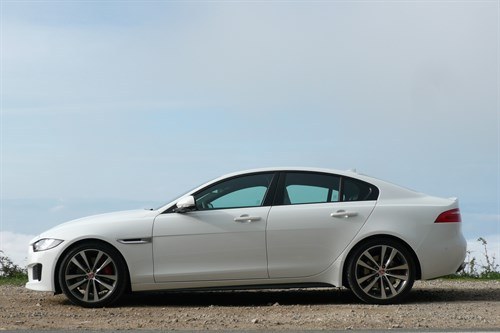 X-Factory?
I have issues with a used Jaguar XE Sport diesel with 7,000 miles purchased from a Jaguar dealer. When I fill up with diesel, a very visible mist of vapour/smoke/fumes comes out of the filler aperture - I've tried to smell it and it appears to be diesel vapour, but in 50 years of driving a wide variety of vehicles I've never seen this before. In all other respects the car is normal. It was sold to me as an ex JLR car, but when I received the V5C it was in fact an ex-rental car from a company in Exeter and I feel aggrieved that I paid top dollar to a Jaguar dealer based on mis-information, despite asking searching questions about the car's history. The car is OK but I would not have paid £23,000 for an ex-rental vehicle. I would appreciate your comments please on both issues.
LG, via email
I've never experienced the diesel mist you describe, but if I were you I would have the fuel tank breathing system checked. I'm afraid that though, if you wished, you could invoke the 2008 CPRs against the dealer for actually lying about the car's past, the only reason they do this is misplaced consumer prejudice against ex-rental cars. The fact is that at least half of all cars re-sold at 3 - 18 months old are ex-rental and quite a lot of the others are only being re-sold because they had something wrong with them. If you have ever hired a car recently you will be aware of the Draconian penalties for bringing them back damaged, and the consequence is that no more get damaged than privately owned or leased cars are damaged. As well as that, a variety of different drivers early in a car's life is actually good for its mechanical condition rather than bad.
Particulate natter
My VW dealer has advised me that the DPF of my four-year old Golf needs replacing because it is full/blocked. He quotes £2,700 to fit a new one. Do I have any other options?
RS, via email
A "four year old Golf" might be a Mk VI EA189 that has been subject to the NOx emissions fix. Or it might be the current shape Mk VII EA288, sales of which commenced early in 2013. Not knowing which size diesel engine also makes this difficult to answer. The Mk VI EA189 1.6TDI requires more work to reduce its NOx and many of them already had tired EGRs that could not cope with the increased soot created by reducing the NOx. But DPFs can usually be chemically cleared of ash by sending them away to Ceramex and this costs around £400 rather than the £2,700 you have been quoted.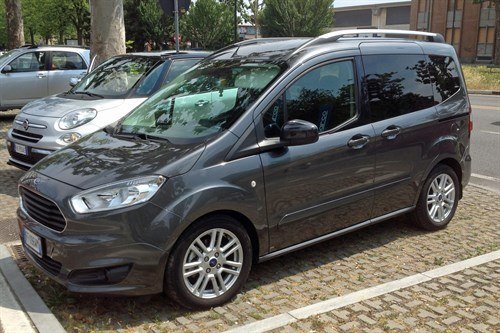 Roomster with a view
I have been driving a Skoda Roomster 2008 1.9 diesel and enjoying 145,000 miles of good motoring, What would be a good replacement, offering similar size, reliability and comfort, please.
NM, via email
The Ford Courier Combi is the most direct replacement I can think of, but I have yet to see a commitment from Ford to import RHD Courier Combis. Otherwise the about to be replaced Citroen C3 Picasso. Might be better to go petrol this time round because of the maintenance cost of diesel emissions equipment.
Motional situation
Although we put our car into the garage early it failed its MoT at the last minute and we had to buy another car at very short notice as we were taking people on holiday. We bought a 2016 Ford Fiesta 1.0 Ecoboost 5-door. It's a lovely car, but on the long holiday journey I found it gave my wife motion sickness including balance problems, which were a nuisance and inconvenience. It's still a problem now at home and we need to change the car. After travelling in other people's cars we feel it seems the lightness of the engine and suspension and car seats is the problem (and maybe the vertical lines of the heated windscreen). The garage kindly spent time checking out the car in case there was something wrong, but nothing was found. We've not had such a new car before and now have no confidence in knowing what to choose. Are all new cars going to have the same problem? Our previous car was a 5 door Skoda Fabia 1.2 litre petrol and there were no such problem at all. I would appreciate your advice re knowing what to buy.
PT, via email
It's very difficult to answer a question like this because I simply don't remember anyone else complaining of these problems with a Fiesta Ecoboost, of which around half a million have been sold in the UK alone. But, since you have a Ford, may I recommend you try the new Ford Ka +. This is based on a Fiesta, has a heavier 4-cylinder engine, is very low powered and a bit slow, but is remarkably comfortable and doesn't have any of the goodies such as a Quickclear windscreen that you find so irksome. If that's no good, try the very latest KIA Picanto that has extraordinarily good suspension for a tiny car. If you want an automatic, then either a Suzuki Swift 1.0T Boosterjet 6-speed auto, a Suzuki Baleno with the same engine and transmission or a Mazda 2 1.5 6-speed auto. If you want something a bit higher, a Hyundai ix20 or KIA Venga. If you want something smooth, eco-friendly and very economical, then the latest model Toyota Yaris hybrid automatic.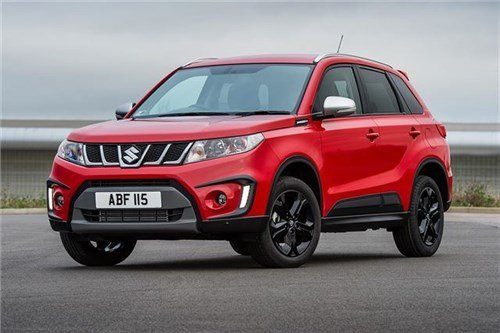 All torque
We will shortly be replacing our 2012 KIA Sportage KX-2 CRDI 134, 2 litre diesel. Whereas we have been very satisfied with it, the new specification, the environment, and our requirements have changed. We need a similar sized vehicle, with good boot space, petrol, chain cam engine and, preferably, with a reliable torque converter automatic. Are there any other 4-wheel drive vehicles you would recommend please?
GH, via email
The new Sportage and Tucson 2.0CRDI automatics are torque converter but the 1.6T GDI petrol auto is a 6-speed DCT. Possibilities are a Suzuki Vitara S 1.4T Boosterjet 6-speed auto 4WD or a Peugeot 3008 1.2 or 1.6 EAT6 with Grip Control. Mazda doesn't do a CX-5 petrol auto because of the CO2 it would emit, but does do a CX-3 petrol automatic, though that isn't 4WD.
Technophobia
I purchased a new Vauxhall Astra SRi1.6 CDTi diesel in March this year. Twice the "you are about to have an accident" alarm and LEDs have gone off, both false alarms, once was when I was the only car on a straight and empty road.  The windscreen wipers are set to auto and have given a single wipe on occasions when it has not been raining, plus twice they have operated on start up when the car has been dry and parked in my garage for 3 days. I can be driving along a level road at 50 mph in 6th gear and the gear change indicator suggests I be in 5th gear but the car seems happy and the engine is not labouring. The trip computer tells me I am doing 69 - 72 mpg but I fill my tank each time and record the mileage this gives real mpg figures of 60-64 mpg. Last month's On Star diagnostic report on the vehicle's health has a tick next to all the systems except the Engine and Transmission. Would your advice be to ignore the technology or is there an issue here?
BB, Birmingham
Modern cars are riddled with tech that gives false readings. The proximity sensor (or radar) can sense impending doom if a leaf or a paper bag blows across the road in front of it. Moisture sensitive wipers always have lived in a world of their own. The gearchange indicator wants you to use more revs for the sake of the DPF. Trip computers are always 5% - 10% optimistic. They 'compute'. They don't actually measure fuel used.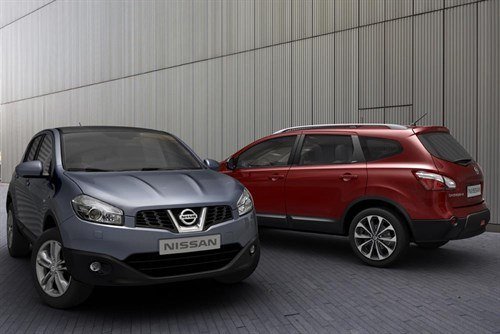 Making it snappy 
I am just over two years into a five-year hire purchase agreement on a Nissan Qashqai. The car was first registered on 6th Feb 2012. It only has 45,000 miles on the clock and the other night the timing belt snapped. My mechanic will do the work, but doesn't want to as it's lengthy and expensive and might not even fix it. A replacement engine might be in order. A little research showed this is a known issue, though I can't see anywhere Nissan actually taking responsibility. In your opinion, what is the best route I should take to get the costs covered by either Nissan or the dealership please? I've seen stories of this costing £6,000. I saw that Nissan recalled the model between Sep 2011 and Jan 2012 de to a misaligned timing belt. Surely I was sold a death trap? Any help or advice you could give would be greatly appreciated. 

JH, via email
5 years or 60,000 miles whichever comes first is the point to change the timing belt, tensioner, waterpump and aux belt anyway and you are on the cusp of that. However, you are correct that timing belt failure on the Renault 1.5dCi engine in the Qashqai is common, at mileages from 38k miles and from 3.5 years old. This happens often enough that Nissan should issue a warning to change it at 4 years or 40k miles whichever comes first. Before your friend starts work, I would take it up with Nissan via the supplying dealer. Meanwhile I'll add your experience to the list at: /carbycar/nissan/qashqai-2007/?section=good/
Simmering discontent
With my previous Volvo XC90, I religiously followed your advice to allow a few minutes cooling down time after a long period of motorway driving before switching off the engine. Recently we purchased an BMW X3 twin turbo and, to my astonishment, after a long motorway trip, as soon as we stopped for a break the engine shut down under the start/stop regime. Is the vehicle clever enough to decide it does not need a cooling down period? If not, should we disable the start/stop prior to journey?
DN, via email
Hopefully it is clever enough. My last two diesels, a Honda HR-V and a Renault Kadjar, do. Quite often the engine refuses to shut down automatically and that's a prompt to leave it running for minute or two. Other times (when it's not too hot), it happily shuts down.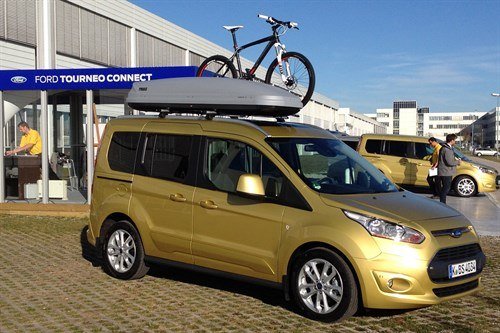 Speaking to the converted
Our Citroen Xsara Picasso automatic is a comfortable car but getting a bit long in the tooth. Love the soft seats and torque converter gearbox. About £15k max to spend. Some thoughts, please?
RW, via email
The new C4 Picasso now comes with an excellent 6-speed torque converter auto, but costs a fair bit more than £15,000. You might find a Ford Tourneo Connect 1.6 Ecoboost with a 6-speed torque converter auto.
Ten Grand Vitara
We have a Suzuki Grand Vitara and now require a smaller car with similar sitting/driving height/position. We only do about 6,000 miles a year; petrol as short trips; not new particularly. What would you suggest? We have about £10,000 but not too keen to spend loads of money.
EB, via email
With imports of Daihatsu Terios suspended in 2009, smaller than a Grand Vitara means a Jimny. That's all there is, unless you go for the more car-like FIAT Panda 4x4 or a Suzuki Swift 4x4. Or abandon SUVs altogether and go for a Hyundai ix20 or KIA Venga.
Speak up
I have a 2-year old Suzuki Vitara All Grip with a built-in sat nav. It generally works well, but the voice information has always been a little quiet. Recently the system has become virtually inaudible, even while driving at 30, let alone 70 on a busy motorway. I can find no means of increasing the volume in the settings and my garage, who are usually very good, tell me that there are only 3 internal volume settings and the loudest has been selected by their technician. I borrowed my partner's TomTom satnav and the volume is more than satisfactory so despite what she claims from time to time, the problem is not my hearing. The local service manager has offered to consult the group warranty manager but doesn't seem to be too optimistic. Is this a common problem with the new Vitara and/or do you have any advice, please?
BL, Herefordshire
The standard way to increase the volume on satnavs is to turn the radio volume knob up when the voice is speaking directions. Obviously you have to be quick.
Click back to Honest John's Motoring Agonies 08-07-2017 Part 1
Comments
Author

Honest John
Latest