Honest John's Motoring Agony Column 08-07-2017 Part 1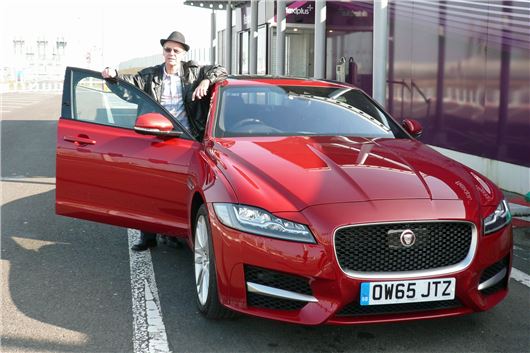 Published 07 July 2017
This week's transport of delight covers Mechachronics, doggy wagons, vandals, discharges, drip-feeds, fluids and much more to keep you out of all that dangerous sunshine.
As usual, emails to Honest John should be addressed to: letters@honestjohn.co.uk  Please try to keep them as short as possible.
Bad Czech
I'm having an ongoing saga with Skoda. The supplying dealer has failed to reply to my emails and phone calls regarding the DSG gearbox of our Octavia. I may have to visit their showroom and confront the principal. However, I need your advice as yesterday in hot weather (could be part of the cause) the auto-box failed to select any gears forward and reverse and there was a big drop in engine revs. It felt like sensors were trying to get drive but couldn't. I left the gearbox to cool but still couldn't move the car forward or backwards.  It's now parked up in Guildford. Do these symptoms mean anything to you? I need to get this sorted soonest for my daughter. I can confirm it is the 1.6 engine diesel.
JT, via email
These are symptoms of synthetic oil inside the transmission becoming conductive, leading to loss of drive. It's explained in the various entries in http://www.honestjohn.co.uk/carbycar. It's in this entry: http://www.honestjohn.co.uk/carbycar/skoda/octavia-2004/?section=good/  But better explained in the disastrous Golf Mk VI entry: http://www.honestjohn.co.uk/carbycar/volkswagen/golf-vi-2009/?section=good/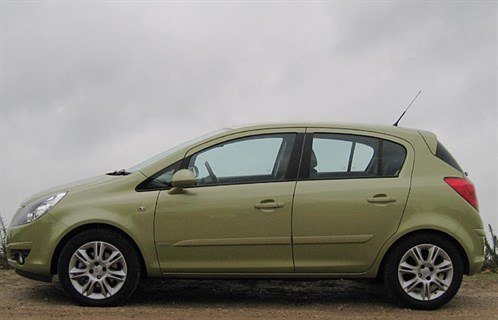 Off Corsa
I currently have a Corsa 1.4 16v SE 5-dr manual registered in March 2010 that I am looking to replace. I like the versatility of the split folding seats for trips to the garden centre, dumps, etc. I need a similar sized boot to accommodate yoga equipment since I am a part-time yoga teacher. I also have a small dog so wondered whether there is another make of car with a lower boot lip to make it easier for the dog to get into the boot. I do around 7,000 miles per year - mostly local but some long motorway trips. I like the umph of my current car and having cruise control. I would like your help in advising on other makes and models to consider.

AH, via email
A small estate car such as a Ford Fusion or a Renault Clio Sport Tourer will be easier for a dog to jump into the back of. Though it lacks "umph", a Honda Jazz 1.4iVTEC has by far the most practical and versatile interior of any small car. Just avoid the 2009-2011 i-shift version.
Highwayvan
In 2016 my wife was forced of the road by a courier van, causing the blowout of two tyres on the A1 and damage to both wheels. Despite attempts over six months by LV and me, I was unable to reclaim the £400 excess. Can you help and is their any point in restarting the claim now? The courier company was able to avoid responsibility by claiming that the driver was self-employed and was no longer working for them. It is disgusting the firm was able to get away with this by circumventing the Employment Laws. They admitted the van was in the vicinity at the time of the offence. I can provide all the necessary evidence, should this be required.

RM, via email
We now have an insurance specialist and refer all insurance matters to tim.kelly@motorclaimguru.co.uk/ He may be able to advise. By using self-employed drivers the firm not only avoids employer liability, it also avoids paying National Insurance Contributions for its drivers. It is entirely wrong for big multinational companies to enjoy this kind of advantage that drives the UK owned competition out of business.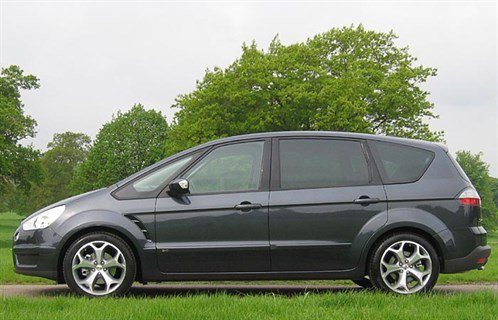 Draining exercise
I own a 2007 Ford S-Max that is primarily used for towing a caravan.  It obviously gets irregular outings and I have found for the last few months that the battery loses charge after about ten days and will not turn the engine over. Luckily I have a second car and a set of jump leads. I had the towbar electrics checked by a towbar installer but this drew a blank. I then took the car to a Ford dealer who checked the battery, which is 14 months old, and was found to be in perfect order.  They then checked the wiring and tell me that they were unable to find any signs of a "leak". (They were going to charge me £99 for the work but, as they could find nothing wrong, did the job for nothing.) Do you have any bright ideas?
GG, via email
Usually the drain is from the interior light 'see you home' delay switch that appears to switch off the light after a minute or so, but actually remains live. Test by switching off the interior lights entirely so they do not come on when you open the door. If your battery doesn't then go flat you know the culprit was the interior light delay switch.
PCP for me?
I am considering entering a PCP deal for my next car as yet unidentified. I understand there are both good and bad deals out there. Do you know what to watch out for and are there any companies you would recommend/avoid?
DL, via email
A PCP is simply a kind of finance deal. You usually pay a deposit upfront, followed by 24, 36 or 48 monthly payments. Then, at the end of the term, you have the option to buy the car at a fixed price guaranteed when you take out the contract, or use any equity left in the car (the difference between the guaranteed price and the trade in value) to put a deposit on another PCP, or to walk away after paying for any damage you have inflicted on the car. You need to take out GAP insurance to cover the difference between a comprehensive insurance payout in the event of a total loss and the amount still owed on the car. You also need to be aware that PCPs can be difficult to wriggle out of mid-term. And that, while some manufacturers (KIA, Hyundai, Honda) set GFVs to leave you equity in the car, others leave you no equity but try to sweeten that by making a "deposit contribution" to your next PCP.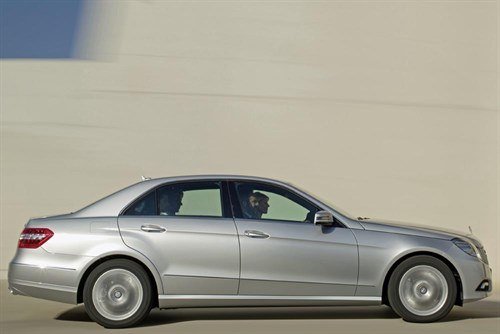 Moving story
I recently had my Mercedes E220 CDI 2010 (bought 3 years ago with 27,000 miles) in for a scheduled Service A. While it was in the Mercedes dealer (same one I bought the car from) he told me that, as it now had 60,000 miles, Mercedes recommended that the automatic transmission oil and filter should be replaced. I agreed to the work.  However, since it was done, I have driven about 800 miles and I notice that on moving away from rest there is a slight shunt in the gearbox that was not there before. It only happens on moving away.  Any suggestions. 
RB, via email
Torque converter transmission oil needs to be changed by dialysis at precisely the right temperature and pressure. If these are not adhered to then the transmission could have been damaged. So, back to the MB dealer that preformed the transmission oil change.
Fine mess
I am a law student studying with the Open University. I have written an academic legal study on the administration of UK speeding fines, where I have discovered an enormous number of anomalies that act against the statutory legal rights of drivers and vehicle owners. There seems to be a swarm of imbalances that may not be accidental, that may have been generated through a pecuniary ambition. The study has not been devised to look for technicalities or loopholes to allow drivers to escape justice, it is an in-depth work that analyses the law and produces a vast tsunami of evidence that highlights inequalities of drivers' rights, resulting from the incorrect administration of statute law. The evidence suggests that a mass of abuses may be taking place and that there could be many thousands or possibly hundreds of thousands of people that have been processed for fines when either they are not guilty, or when there has been inadequate evidence in support of an accusation. The conclusions from the evidence point to a deep and vast problem. Please read the summary of the study on my website: speedfines.co.uk, which also contains a link to the study, which is available in both paperback and e-reader format on Amazon books.
GS, via email
Many thanks. I added a link to the first speeding FAQ at http://www.honestjohn.co.uk Some years ago I bought the URL: contestaticket.com with the intention of setting up an interactive website where 'victims' of speeding NIPs who had been photographed by the same speed camera at the same place on the same day and thought there was something wrong or otherwise thought they had been wrongly 'convicted' to get together to contest the NIPs. But I couldn't get anyone to sponsor it, or even to put the site together and, with a significant website of my own to run I could not devote any more time to it.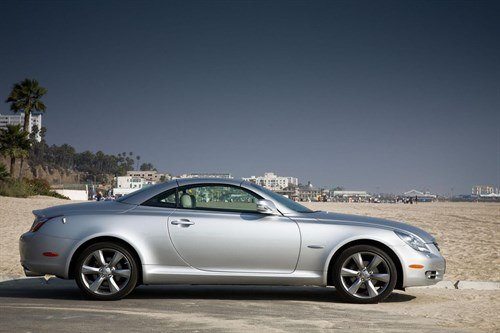 3-car couple
We own a much loved 2013 VW Touareg and 2009 Lexus IS250C, but a 3rd car would be convenient. A 2010 SL350 or SL500 with pano, scarf and HK audio at £19k to £21k would fit my bill - subject to one-day seat-test rental before buying. But worried about over-complex electronic engineering living by W. Sussex beach. So, as the IS250C has been, as you advised, a revelation, what about an SC430? A/T has a 1 private owner 2003 with 47k at £9750, FSH, though you score it 2/5. Frankly I would rather not buy German until fair EU negotiations are through. It's the thought of a lazy automatic V8 that prompted my new search, for 2k to 3k miles a year. Fuel consumption not a concern as generally I drive gently. Would ask my local trusted engineer to check SC430 before buying and would drive one for half a day to test physical issues. What would you do, John?
MK, via email
The big problem with SC430s was wheels and tyres; originally big, low profile runflats that steered horribly and rode terribly. But it's such an oddball that it could be about to start appreciating. (The SC430 was significantly enhanced from 2006.) You might be better off with a BMW Z4 if you can find one that steers decently. The other contender is a Honda SC2000 if you don't mind having to rev it hard.
Moving Swiftly on
I was recently involved in a non-fault road traffic accident involving a lorry and consequently my 2007 Suzuki Swift 1.3 GL has been deemed uneconomical to repair. Having been assessed, my car was reported to have a pre-accident value of £1,830, which falls short of what I was hoping, as I had only bought the car 5 months previously, with 65k miles on the clock and 4 new tyres for £2,495, and had only added around 3k miles during this time. I feel I am being short changed as I do not believe my car had depreciated by over 25% in this period, and to buy a car of the same spec in the area I live I would be looking to pay between £2,200 - £2,450. Additionally, when taking out insurance in December 2016 my policy the vehicle valuation was stated as £2,400. Am I in a position to negotiate? I believe the cheque is already in the post.
EC, Norwich
I don't think so. The insurance payout is based on a fair assessment of what your car was worth as a private sale. A dealer price includes liability and dealer prep. Dealer p/x price is actually much lower than you have been offered. You should be able to replace your car as a private purchase for £1,830, though not as a dealer purchase. See: /used-prices/Suzuki/Swift/2007/?q=GL/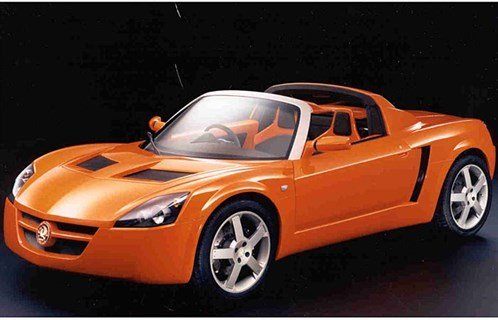 Suitcasable case for treatment?
I am considering a 2-seater convertible, I want an everyday, all-year round car, although I only do about 4,000 miles annually, it will need space for a suitcase, I have about £10k to spend, I know the MX5 is highly regarded but I want something a bit more unusual and am thinking Z3 with 2.8 or 3.0 engine, Honda S2000 or Vauxhall VX220, would be a bonus if it has got to the stage where it will have little depreciation, any advice please.
JF, via email
A VX220 is no more an everyday car than a Lotus Elise: raw and exciting, but only for about 10 miles, then it becomes tiring. Early S2000s have terrible, feel-free electric power steering and you have to rev them to 6,000rpm plus to get any performance out of them. A big disjointed. Z3s are old cars, in the £1,500 - £5,000 bracket unless a Z3M, which is well over £10,000. Early Z4s had terrible, feel-free power steering. You could consider an SLK 280 or 320, but check the roof carefully and look out for rust. My pick would be a Nissan 350Z roadster, the 2006 300HP version, but only 22 - 25mpg.
Superblatives
We have a 2014 Skoda Superb SE estate, that we purchased second hand in October 2015 with the promise that the emissions software would be upgraded within three months. Still no upgrade. We have finance left on the car, but would have approx £5.5k balance to be refunded to us. We are looking at another Superb estate as we are delighted with the car. With the bad press diesel is receiving at the moment, would you suggest changing to petrol, and would the 1.4 be adequate? The other point is, would it be better to take out finance again or a PCP, and should we use the £5.5k as a deposit or the £1k the dealer suggests?
DS, via email
Switch to the Superb 1.4TSI 150. Outstanding performance. Quieter, smoother, altogether better. I don't know what you mean by "We still have finance left on the car, but would have approx £5.5k balance to be refunded to us." So I can't answer the question: "would it be better to take out finance again or a PCP and should we use the £5.5k as a deposit or the £1k the dealer suggests?" Normally at the end of a PCP you get the choice to buy the car for the guaranteed future value (which I guess the £5.5k is), or use any equity that leaves you in the car (which the dealer seems to be suggesting is £1,000), or walk away.
Amazing grace
I need to replace my car and am considering a petrol Volvo V40 or Mazda 3. My budget is £15,000. Would you please advise which is the better car and would you recommend anything else?
RG, via email
Mazda 3, all day long: Test of the latest: /road-tests/mazda/mazda-3-2017-road-test/ Test and video of the pre-facelift models you are more likely to buy for £15,000: /road-tests/mazda/mazda-3-2014-production-road-test/
Cash injection
I have a 2011/61 Mercedes-Benz E220.  Last week in Spain the engine stopped after emitting grey smoke and making a clacking sound. The car has done 32,000 miles and has been serviced by Mercedes. It was recovered to the dealer in Portsmouth via the car ferry. The dealer has advised that the cause of the failure was an injector that was stuck open and that a replacement engine was required. Obviously there is no question of a warranty claim. Is this a known, common fault? In these circumstances is there any precedence for Mercedes making a contribution? The repair will cost almost as much as the car is worth.
BW, Bushey
Yes, significant problems reported with the Malaysian manufactured Piezeo electric injectors in both C-Class diesels and E-Class diesels between 2010 and 2012: /carbycar/mercedes-benz/c-class-w204-2007/?section=good/ and /carbycar/mercedes-benz/e-class-w212-2009/?section=good/ But this hadn't come up again in the recent past. Maybe your car missed having the faulty injectors replaced. Worth bringing it up with Mercedes via the MB dealer who has been looking after the car.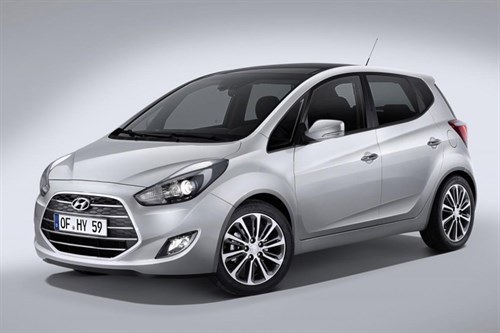 Raised expectations
I need some advice please on changing my car: a 2006 automatic Ford Fiesta, which I now find very difficult to get in and out of. I have general mobility problems: walking is difficult and stairs are virtually impossible, but it seems that a) the driver's seat is too low and b) the distance between the seat and the steering wheel (even when raised) is not sufficient for me easily to swing my body into the car. I have had Ford cars in the past and, before that, Volvos, but am not concerned about the make, nor do I need any fancy accessories but I do want rear parking sensors. Is it sensible to have a used car independently inspected before purchase? If so, who does one employ and how much should it cost. Also what can I expect a dealer to offer in the way of a service, MOT and warranty?  As to payment I would expect to negotiate a finance deal including my current Fiesta.
DH, via email 
If you commission a used car inspection the dealer might sell the car before it can be inspected, still leaving you liable for the inspection fee. But RAC inspections are generally quick to respond and reliable. If buying from a dealer, the dealer is liable for any faults that could have been present or developing on date of sale for 6 months from date of sale: /faq/consumer-rights/ He may also offer an insured used car warranty for 3 months, 6 months or 9 months. I think you should be looking at a Hyundai ix20 or a KIA Venga (basically the same car). This test and video shows what they are: /road-tests/kia/kia-venga-2010-road-test/ If you buy from a Hyundai or KIA dealer then they will offer servicing of the car. A Hyundai comes with a 5-year warranty from new. A KIA comes with a 7-year warranty from new. And some used KIAs come with a 7-year insured warranty from date of purchase.
Jetting off
We have a 2007 VW Jetta 1.9TDI SE automatic that has been a really good car for us. However due to problems with my wife's ankles and knees, and the deep sill and low passenger seat, she has been having more and more problems getting in and out of it. This has been compounded recently by her sustaining a broken hip. Also the idea of moving to petrol has come more to the fore. As pensioners we were wondering about leasing. The question then is do you lease through a garage or a leasing company and, if the latter, how do we dispose of the Jetta? Also can you transfer a personal number to a leased car? We really prefer a saloon, but realise it may now have to be a hatchback. Either way it would have to be no wider than the Jetta or I could not get out of it in our garage, and I do not need anything more powerful. 
RT, via email
No you can't transfer a cherished reg to a car of which you are not the registered keeper. So if that's a sticking point, don't lease. If you are retired I don't see the benefit of leasing anyway. Better to p/x your Jetta for something like a KIA Venga 1.6 petrol auto or a Hyundai ix20 1.6 petrol auto, both of which are basically the same and more upright so easier to get in and out of.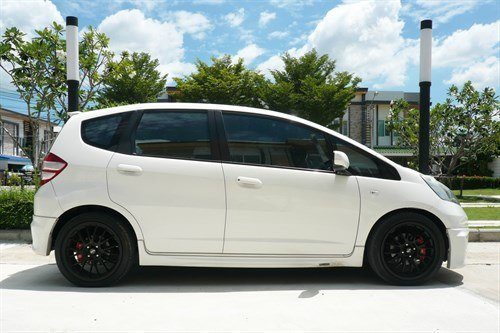 Miles better?
I am proposing to buy a 4-year old, Honda Jazz 1.4iVTEC CVT-7 and have a choice of two. One has 12,000 miles, two previous owners, the last being 90yrs old who had it for 12 months and used it to pop down to the shops. The second has 41,500 miles, a high percentage of which was on motorways and also two previous owners. Subject to all other factors being equal, which is the Best Buy? I think the higher mileage one but a friend feels the other is best.

BA, via email
The 41,500 mile car should be okay. Providing it has been properly serviced, things like the battery and the brake discs should be in better condition. Could be that the low mileage one has not been properly serviced because the owners thought it didn't need to be. It did.
Fix vapour rub?
I have a 2011/61 Skoda Octavia vRS diesel and am still awaiting an appointment for the NOx "fix" to be carried out. Following e-mails and phone calls Skoda advised that they are awaiting approval from the VCA(?). As you are aware, there have been various complaints from owners about problems following the fix such as loss of performance, increased consumption, noisy engines, EGR failures, etc. I also expect that you know of a recent before and after test conducted by a car magazine at the MIRA track apparently based on real world driving rather than the discredited EU test. Seemingly this resulted in a 6% deterioration in fuel consumption. So, in view of the above, I am wondering if I should have the fix carried out. What would be the consequences of not having it done, i.e. effect on resale value? Will it fail future MOTs?
AC, via email
A single test on a single car may be sensational but does not prove anything. http://www.honestjohn.co.uk/carbycar contains hundreds of reports from owners of all VAG vehicles that have had the NOx emissions fix carried out. Basically, it involves changing the injection sequence so the engine emits less NOx, but the trade-off is that the engine then emits more soot. Worn injectors cannot cope with the fix and old, partially clogged or worn out EGRs cannot cope with the soot and that's where the problems come. A minority have reported better performance after the fix but, of course, happy people rarely express this. Unhappy people complain. The fix does seem to work better with superdiesel because that gives more torque at low rpm.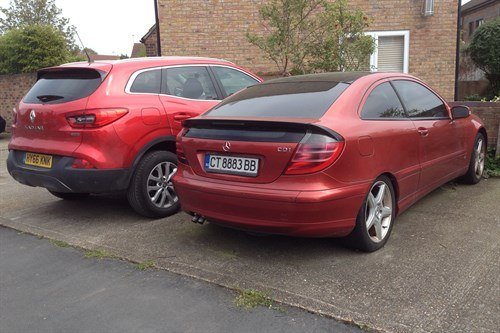 BG plates
Random question: is there a market for RHD vehicles in Bulgaria? I've noticed a couple of BG plated RHD vans / cars (including 'Vauxhall' branded models) and am tempted to wonder at the tax & insurance status of these vehicles (since in the case of the Vauxhalls they're British market vehicles being operated in Britain).
JG, via email
There are two of them dumped within 100 metres of my front door. A Polish neighbour told me that they buy them in the UK, take them to Bulgaria, re-register them to an address in their province, then bring them back to the UK to use UK tax and insurance free. The odd thing is that the Mercedes dumped near me has not been used for a year, and the SAAB convertible dumped on the footway has not been used for two months. Could be that the cross border police initiative that Britain became part of for 1st May will eventually catch them out. The police won't do anything about cars that are not moving. Councils only seem to act on instructions from the DVLA. Untaxed, un-SORNd British registered vehicles get clamped, ticketed and hauled away. Nothing happens to the BGs.
Click to Honest John's Motoring Agony Column 08-07-2017 Part 2
Comments
Author

Honest John
Latest