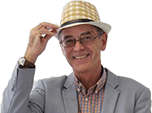 Honest John's Motoring Agony Column 24-06-2017 Part 2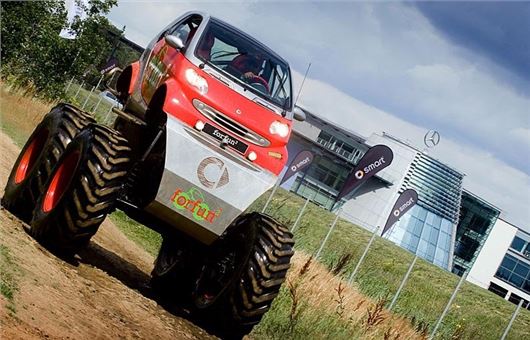 Published 23 June 2017
Click back to Honest John's Motoring Agonies 24-06-2017 Part 1
Pulling the other one
I am considering replacing my Smart 451 auto with a 2017 453. I wish to tow the car with an A frame behind my Hymer camper. However I am getting conflicting stories whether you can flat tow the auto EDC Smart. I know you have to defeat the steering lock by leaving the key in the lock and ensuring the transmission is definitely in neutral, and have been told that it can then be flat towed. However, is there a technical issue say providing lubrication to the transmission that could be a showstopper to flat tow an auto? Smart America state definitely that the EDC auto can be flat towed but are UK models different?

RF, via email
UK models are not different. This is Renault's dry clutch Efficient Dual Clutch transmission that works the same way as a dry clutch DSG or Powershift. You can settle it by getting in writing from the Smart dealer that the current Smart ForTwo can be flat towed. Or go one better and get a manual Smart ForTwo instead, knowing that can definitely be towed in neutral. This option was not available on the 451.
Rent or buy?
What do think represents the better deal? A brand new 2017 facelift 10 week delivery SEAT Leon ST 1.4TSI 125 FR spec on contract hire at £1,000 up front with 23 payments of £189. Just need to service it twice and give it back undamaged. Seems like a great deal. Or a good friend who has plenty of cars is selling his 2009 BMW 320SE Touring, basic spec, with 52,000 miles, auto transmission, average condition, to be fair, but driven gently. Price-wise up for negotiation but I think she'll want £5k. Is that a decent price/offer/decision?
PC, via email
Fair price but you could be buying trouble. See: http://www.honestjohn.co.uk/carbycar/bmw/3-series-e90-2005/?section=good/ As long as you are certain of making the payments, better to go for contract hire or a PCP. You might find it works out cheaper via http://www.drivethedeal.com that is offering discounts of up to 23.5% on SEATs when SEAT's own PCP is taken out.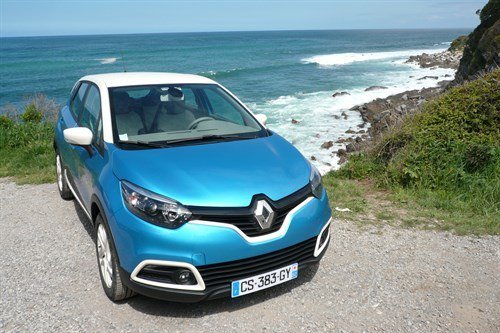 Balancing act
We have a Renault Captur diesel, bought new 2016 and now approaching its first anniversary. The purchase was funded through Renault Finance on the understanding that we could pay-off the loan whenever we wished. This we are now in a position to do. I would welcome your advice regarding the pro and cons of so-doing at this time, especially given the current adverse publicity that is being accorded to even modern diesel engines and a possible early sale.
JB, via email
If it's EU6 then there will be no penalty for entering ULEZ city centres from autumn 2019. If you have it on a PCP with a pre-calculated and contracted final payment, that gives you the option to walk away at the end of the contract rather than pay it off if the car isn't then worth as much.
Unplanned
I have just taken my daughter's Nissan Juke into the supplying dealer for a second year major service. My daughter has taken out a three year pre-paid service plan. However, the dealer wants to charge £80 extra for a brake service and air con service. This begs the question what do I get as a service? I feel these are service items and should be serviced as part of the Major service and my daughter should not be paying for service "extras". I have never had to pay extras like this with Rover, Ford, Suzuki or FIAT. What do feel are service items these days? To me the dealer is charging twice?
NW, via email
I advise against service plans unless they include an oil and filter change at least every year or every 10,000 miles, whichever comes first. I agree, they have a cheek to sell a 'service plane' that is really nothing much more than an inspection and then charge extra for a brake fluid change. The a/c regas would always be extra and the need for it is caused by Nissan switching over to R1234yf refrigerant that is more prone to leakage. The brake fluid only needs replacing if tests show it is contaminated or has absorbed too much moisture.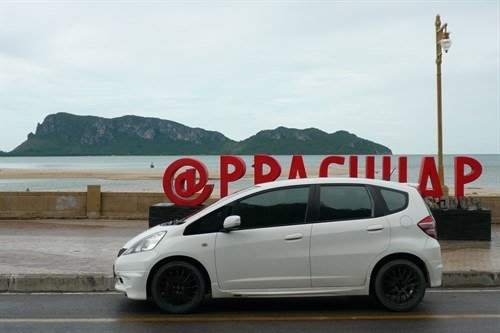 Magic seats
I want to replace a 2004 Honda Jazz. I've been happy with the car to date, but would now like a more comfortable seat. I've been told by a dealer that the later models are more comfortable. Is this so? Also, I'm not happy with the small front windows with a thick frame, which cause a significant blind-spot. Is this better on new models, or can you suggest a similar car that has clearer side vision?
VR, via email
The Mk II Jazz is much better than the original and has bigger windows in the A pillars. (I actually own one in Thailand with a 1.5iVTEC engine and 5-speed torque converter.) Even with 120,000 kilometres it's pretty much rock solid. If you want a UK car and want automatic it has to be post-February 2011 in order to get the CVT-7 transmission (you don't want the interim i-shift transmission). Alternatives that aren't quite as practical include the Hyundai ix20 and KIA Venga and they have excellent forward visibility. If buying new, your best bet is probably the latest Toyota Yaris hybrid: http://www.honestjohn.co.uk/road-tests/toyota/toyota-yaris-2017-range-road-test/
Perfection
In March this year I purchased a new Audi TT. On collection I noticed a scratch on an internal piece of trim. The garage accepted the fault and agreed to replace the trim. They have tried 3 new parts, all of which were the wrong shade and I have no forecast of when they will sort this fault. How long should I give them and would this be grounds for rejecting the vehicle?

PS, via email
Sorry, this is too trivial a matter for rejection. See:  http://www.honestjohn.co.uk/faq/consumer-rights/ What you can do is give the dealer written notice that his efforts so far have not been "satisfactory" and if he can't fix it you will take the car elsewhere and send him the bill, taking the matter to Small Claims if necessary, but I can't guarantee that you will find a judge to be sympathetic to this level of fastidiousness.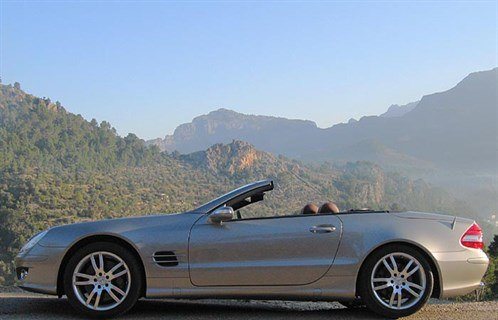 Arch enemy
I have just purchased what I thought was my long awaited dream car: a Mercedes Benz SL350, and having travelled from the south coast to Scotland I have now been told by my local coachworks that it is suffering from corrosion of the rear wheel arches, quarter panels and a small section of the boot lid also has a blister. My local Mercedes dealer has been less than useless being extremely negative, going through the motions, but saying there was little to no chance of a successful claim being made and when they put it to MB, MB rejected it immediately stating Time/Service as the reason. I then went to MB direct and have still failed to get them to accept any responsibility. This time they have stated it's "the wrong kind of rust." Despite having photos of both blisters and corrosion, they now say it has to be from the inside out, which some of this is. To rectify this the cost is £600 + VAT and I have been told it can be done successfully. The car is a one-owner 54k mint vehicle in all other ways with MB history, yet they are willing to do nothing to protect their brand and reputation and have now said if I'm not satisfied then take the case to the Motor Ombudsman. Can you please advise on this please?
DN, via email
You don't say how old the car is. But MB's 'Mobilo' paint and corrosion penetration warranties are subject to annual inspection as part of a service and if these checks have not been carried out then the warranty is void.
Strapping fellow
I have a 2007 Volvo S40 with 1.6 diesel engine and 68,000 miles. When is it time to change the timing belt (or other parts): by age of the car or by mileage?

LB, via email
In my opinion it's overdue. Should be 5 years or 60k miles whichever comes first. Needs belt, tensioner, waterpump and aux belt. A Ford, Peugeot or Citroen dealer can do it because the car has a PSA engine. Costs around £500.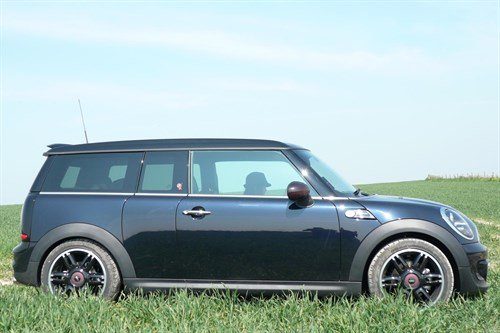 Flying the coop
I have a 2008 MINI Cooper Clubman with 58,000 miles, in excellent condition and serviced properly by MINI dealer. As I might need to increase my annual mileage to about 15,000 (for commuting), I'm wondering if it would be wise to change to a newer car to avoid possible reliability issues as my MINI is getting old by many people's standards. If I change, I'm thinking new or nearly new MG3. What would you do?

RR, via email
An MG3 is okay, now built in China, but a bit crude by 2017 standards. It has the saving grace of a simple, chain cam engine. There will be plenty of takers for a 2008/58 Cooper Clubman because, after a slow start, the model now has a fan club.
Moneypit?
My eldest son has had a 2006 SEAT Ibiza for the last 5 years, with no problems. I have a late 2009 VW Golf 1.6 diesel, again with no problems in 7.5 years (105,000 miles). I am going to buy a new car, and was proposing my Golf to him, and he was keen. Potentially, would I be handing him a poisoned chalice?

HT, via email
Possibly. Because if the EGR valve stem is worn the EGR will not be able to handle the increased soot created by the NOx emissions fix and he could be in for a £1,000 bill to replace it. I think it's morally wrong for VW and its dealers to charge a full price for this notoriously unreliable part and if the car has low mileage and a full VW service history they sometimes don't. But many readers have complained of the £1,000 bill. Some have been told not to have the NOx fix unless they are prepared to pay for a new EGR.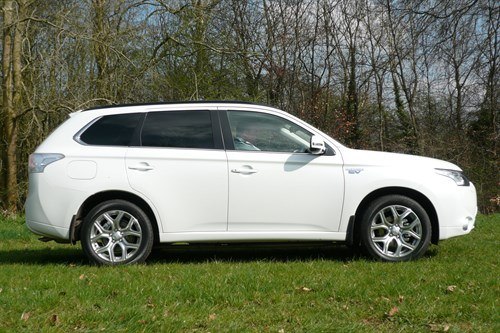 Outlandish behaviour
My friend bought a Mitsubishi Outlander PHEV last October. Unfortunately he filled up his petrol tank with diesel earlier this month. A recovery vehicle took his car back to the dealer that he bought it from to have the diesel drained from the tank. The dealer charged £1,415, plus VAT. On returning the car to the dealer two weeks ago, to discuss scratches on the upholstery, a warning light came on. The dealer said that they needed to check this warning light. The dealer then informed my friend that new sensors and catalytic converters would be required due to the fuel problem at a cost of over £3,000. On querying this cost, the dealer reduced his quotation to £2,187.78 plus VAT. Shouldn't the dealer have dealt with this problem in the initial work that my friend had paid for?
BR, via email
The dealer was probably trying to postpone your friend having a heart attack, so did the minimum work to get the car going again. I don't think your friend would have been amenable to a quotation of £4,500 to fix his fuelling problem and change the cat converter 'just in case' the cat had become damaged by the misfuelling.
Pots of money?
I recently ruined a tyre on a pothole, which the council knew about as it had white paint round it, and I have tried to claim against the council for the tyre to which they have more or less said naff off. I wondered if you had any idea of whether they should pay for it or not? I can send you a copy of their response letter if you want but I think they should pay. Could I have your opinion please?
NB, via email
The white paint around the pothole proves that the council was aware of the pothole and was in the process of getting it filled. It should have also served as a warning to drivers. I don't think you will get anywhere with this because the council's defence will be that it was already taking "reasonable" steps to fill the hole.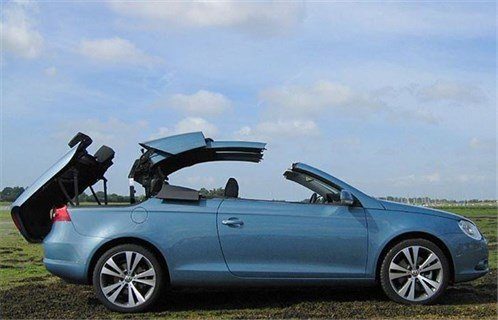 Noddy and Big Eos
I have seen a one-owner, 2007 VW Eos 2.0 FSI petrol with manual gearbox. It has done 14,500 miles and has been VW dealer maintained from new. At £6,995 it seems a bargain. Can you think of anything I should be worried about?

MJ, via email
That's a Spring/Summer price for one of these. You have some room to negotiate. The main problem with them is that the solid folding roof is in so many parts it is very difficult to keep sealed against rain. Test here: http://www.honestjohn.co.uk/road-tests/volkswagen/vw-eos-20tfsi-2006-road-test/ Problem areas here: http://www.honestjohn.co.uk/carbycar/volkswagen/eos-2006/?section=good/  Pricing: http://www.honestjohn.co.uk/used-prices/Volkswagen/Eos/2007/?q=FSI/
Qash-cry
I currently drive a Nissan Qashqai: petrol engine, with an automatic gearbox that makes a terrible noise when accelerating. I wish to change this vehicle for another SUV with a petrol engine and a proper automatic gearbox. Can you please recommend what choice I have?  The car must not be any larger, both for width and length than my current Qashqai, or it won't fit my garage, and it must also have a tailgate hinged at the top.
ES, via email
Peugeot 2008 1.2 Puretech 110 EAT6, Peugeot 3008 1.2 Puretech 130 EAT6 or Suzuki Vitara S 1.4T Boosterjet 6-speed torque converter auto with AWD.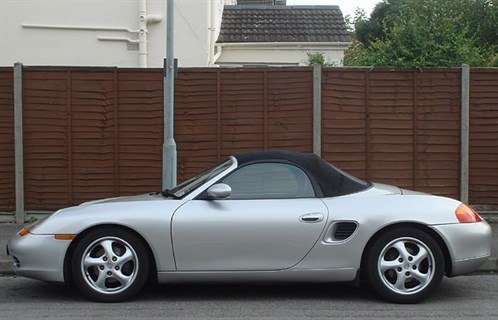 Boxes-set
Automotive data experts HPI say a used Porsche Boxster provides the ultimate in summer motoring for under £5,000. The well-built sports cabriolet offers reliability and plenty of fun. Clive Wilson from HPI said: "The Boxster is a sound investment for the longer term. Many Porsche models will appreciate in value over the long run. Our data shows a 14-year-old version with 90k miles only lost £25 in one year in depreciation and can be bought for around £4,500. Other than seasonal fluctuations in value they remain one of the most consistent achievers in wholesale sales." HPI advises buyers to conduct a full HPI Check to ensure the car is problem free. A good service history is desirable. https://hpicheck.com/
TG, via email
Many thanks, but this doesn't mention anything about potential repair costs that can be so huge the effectively write the car off. https://classics.honestjohn.co.uk/reviews/porsche/boxster/?section=buying/
Retrospective?
I am sure you are getting many queries about the new accord allowing the French to pursue British motorists, which came into effect on 1st May I have just received such a Notice. My question is whether this can be used to pursue an offence that took place prior to May, in my case on 7th March 2017.  (This was relatively minor – 10mph on a motorway – and in a hire car.)  Could you kindly clarify the situation?
AH, Ludlow
You could always be pursued for offences in hire cars because the rental company has your licence and credit card details. The new cross border Directive has applied throughout Europe since 2015, but only reached the UK, Ireland and Denmark from May 2017. So the answer to your question is yes. This is the EC Directive:  http://etsc.eu/faq-eu-cross-border-enforcement-directive/ This is The ITV news item: http://www.itv.com/news/2017-01-26/uk-drivers-who-speed-in-the-eu-to-be-fined-under-one-way-law/
Social climate
I bought a 2006 Skoda Octavia 1,896cc diesel auto when the World was recommending diesel as good; not bad. My choice was also based on reliability, good value and great boot space. I'd like to replace it with a petrol auto, 2016 reg perhaps - ideally a hybrid, with similar performance and boot space, and would love a sunroof. (I'm considering the Honda Civic but wish its roof would open.) I'm no car nut, so would be very grateful for your suggestions, please.
LC, via email
The 2015 Paris Agreement that President Trump has just removed the USA from, is mainly about reducing CO2 emissions, and diesel engines generally still emit less CO2 than petrol engines. NOx emissions from diesels are an entirely different matter. Your choice of 2016 hybrids reads: Toyota Yaris hybrid, Toyota Auris HSD, Toyota Auris Touring Sport HSD, Toyota Prius, Toyota Prius Plug-In, Toyota Prius Plus, Hyundai Ioniq, Hyundai Ioniq Plug-in, KIA Niro, KIA Niro PHEV, KIA Optima PHEV. VW Golf GTE, VW Passat GTE, Mitsubishi Outlander PHEV, BMW i3 with Range Extender, Vauxhall Ampera-E, Volvo XC90 T8. You can look them all up in http://www.honestjohn,co.uk/carbycar and the introductions have links to road tests.
Flawed processor
I am in the process of buying a brand new car from a franchised dealer. If I get a 'Friday afternoon' one that has faults which the dealer attempts to rectify, at what stage and what legislation can I demand a new replacement? 
CS, via email
If it's a significant fault, under the Consumer Rights Act 2015 you can theoretically reject the car out of hand within the fist 28 days. After that, any significant fault with the car is assumed to have been present or developing on or before the date of sale for 6 months but you have to give the dealer 3 chances to fix it. If it's a fundamental fault that cannot be corrected, then under Clegg v Olle Andersson House of Lords 2003 you can reject it even after 6 months.
Click back to Honest John's Motoring Agonies 24-06-2017 Part 1
Comments
Author

Honest John
Latest