Honest John's Motoring Agony Column 24-06-2017 Part 1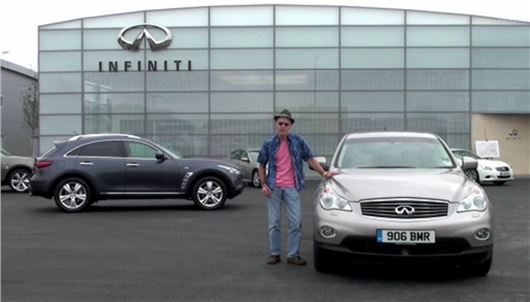 Published 23 June 2017
This week's agonising involves bumps in the night, fuels and their money, gas trick influencer, super charging, superficial treatment, filter tips and that's just the tip of an iceberg.
As usual, emails to Honest John should be addressed to: letters@honestjohn.co.uk  Please try to keep them as short as possible.
Suspension of disbelief
Following a minor accident with a lorry that turned into the rear nearside door, I took my new, 900-mile Honda Civic to an approved Honda repairer. My Honda dealer does not do paintwork. On collecting the car I was presented with an estimate of nearly £2,000 for repairing a rear axle, which they said had been damaged or bent by me "running over something in the road". I would recall a bump that severe. I took the car to my Honda dealership where two technicians inspected it and could not find any damage. The tracking was within maker's tolerances. Who would you advise me to contact: the body shop, my legal expenses insurer, Trading Standards, the police, or all four?
TT, Matlock
If the bodywork is done to your satisfaction, then all you can do is get a third opinion about the axle. It could have been damaged by the impact from the truck hitting the wheel as well as the door.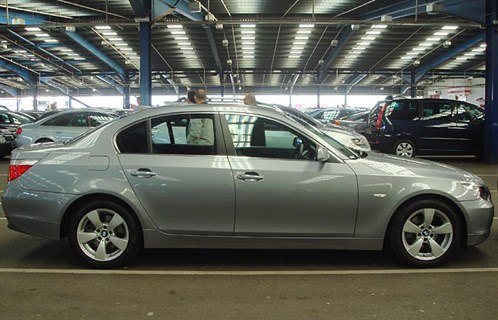 Diesing troubles?
I recently sold my 2003 BMW 530D as it had done 135,000 miles and I was really sorry to part with such a reliable, comfortable, powerful old friend. So in April 2016 I bought a 2009 BMW 520D E60 with an N47 engine and 70,000 miles on the clock (a good car but not in the 530D league). In the light of your advice about diesel engines, I wonder what I should look out for? I only do 5,000 miles a year, mostly short journeys of 12 miles or so but a couple of times a year I drive to Cornwall: a 500 mile return trip. I don't know much about car mechanics, but you frequently refer to problems with timing chains, water pumps, particulate filters, etc, especially if a car is doing low mileage. The car gets a full service every October from an independent garage specialising in German cars, plus an MoT (and check from the same indy garage) every April. The only problem I have encountered so far is the fuel sensor in offside rear tank giving incorrect readings when there is less than 200 miles of fuel remaining in the tank? Any advice would be welcome?
JC, Kennington
This is the information we've gathered on the E60 5-Series: http://www.honestjohn.co.uk/carbycar/bmw/5-series-e60-2003/?section=good/  And this of the E90 3-Series with the same engines: http://www.honestjohn.co.uk/carbycar/bmw/3-series-e90-2005/?section=good/ So far, non-EU6 diesels face penalties of £65 a time for entering some city centres such as London from October 2020, though this may be brought forward to October 2019.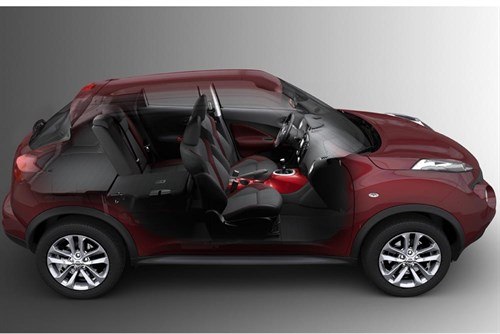 They have to be juking?
I have just taken my daughter's Nissan Juke to the supplying dealer for a second year major service. My daughter has taken out a three year pre-paid service plan. However, the dealer wants to charge £80 extra for a brake service and air con service. Which begs the question what do I get as a service? I feel these are service items and should be serviced as part of the major service and my daughter should not be paying for service "extras". I have never had to pay extras like this with Rover, Ford, Suzuki or FIAT. What do you feel are service items these days? To me the dealer is charging twice?
NW, via email
I advise against service plans unless they include an oil and filter change at least every year or every 10,000 miles, whichever comes first. I agree, they have a cheek to sell a 'service plane' that is really nothing much more than an inspection and then charge extra for a brake fluid change. The a/c regas would always be extra and the need for it is caused by Nissan switching over to R1234yf refrigerant that is more prone to leakage. The brake fluid only needs replacing if tests show it is contaminated or has absorbed too much moisture.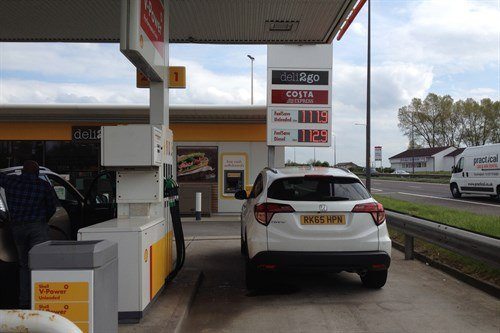 Bit of a RON do
I have tried online to find the octane numbers for diesel fuel and failed badly although I did discover that diesel does not have octane, but "cetane" numbers. I first realised that there were different grades of fuel when driving my fine Mercedes S Class through France. By the time I reached the Spanish border my car sounded like an old tractor. Can you help explain the differences on the diesel forecourt and perhaps the cetane numbers to watch out for?
HH, Edinburgh
You won't see cetane numbered on the forecourts very often, but the answer is simply to go for the Superdiesel, such as Shell V-Power Nitro Plus, BP Ultimate, Total Excellium, etc. They all have higher cetane and also contain lubricity enhancers detergent additives to keep fuel systems cleaner.
Coats of many colours
My KIA cee'd 1.6GDI 4-Tech DCT has just passed the 4-year mark, and has been very good. When new, I considered paying a valet to apply paint protection, but didn't get round to it. I'm glad I didn't, but only because the dealer (now out of business) appears to have done so, free of charge. When I wash the car by hand, most weeks, the water still just runs off, and only needs a light microfibre dry off, even at 4 years old. Amazing.
DB, via email 
It would be useful to you to try to find what body treatment was applied to your cee'd in case you ever need to patch it up.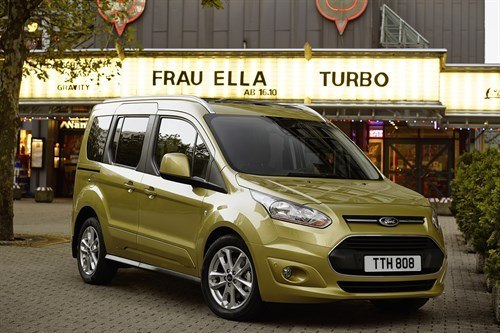 Well Connected
We have been happy with the Ford Tourneo Connect, which received your favourable appraisal some time ago. Just for the record, a service recall has been issued for panoramic roof replacement. How efficient is the filter process for the atmosphere? Will we have to abandon diesel in the near future?
NN, via email
Not sure which filter you mean. Do you mean the cabin pollen filter or the diesel exhaust filter? If diesel, they emit less CO2 than petrol engines, but more NOx and reducing NOx output means increasing soot output that then needs complex and expensive filtering that is expensive in the first place and expensive to maintain.
Bent-acher?
I have the chance to purchase a left-hand drive Bentley Turbo R with full service history manufactured in 1994 with 17,300 miles on the clock (I live in France, so left-hand drive is appropriate). I have known the owner for 50 years and cars are his passion (he is the 2nd owner) so we can take as read that the car is in immaculate condition. Do you foresee any problems, please, and what would be a fair price in your opinion?
NT, via email 
About £15,000 because of the low mileage. But you need to get the car checked out by a specialist because an awful lot can go wrong. Bodywork particularly. A colleague spent £12k on the body of his just last year. More: https://classics.honestjohn.co.uk/reviews/bentley/mulsanne-turboturbo-r/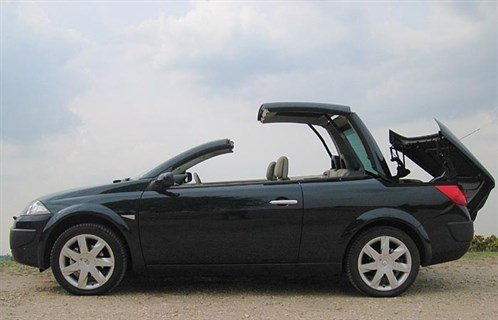 The regeneration game
I have a 2006 Renault coupe cabriolet with a 1.9DCI engine. I bought it new and it has done 88,000 miles. After a 3 or 4 miles it displays a message 'Regenerate Soot Filter'. After a further 8 or 9 miles the message disappears and stays away. Then when I come to start up again the process is repeated. (It has done this in the past and a blast on the motorway has resolved the problem for about a year.) My garage found a problem with the pressure differential sensor and tubing and replaced this, but the problem persists. Diagnostics show that the DPF is clean. Have you any ideas as to what the problem could be?
NB, via email 
The DPF will now have a lot of ash inside it, reducing its capacity for passively regenerating the soot created by starting a diesel engine. It's 11 years old. Electronic diagnostics cannot tell how full of ash a DPF is, so it probably needs cleaning out by the Ceramex process.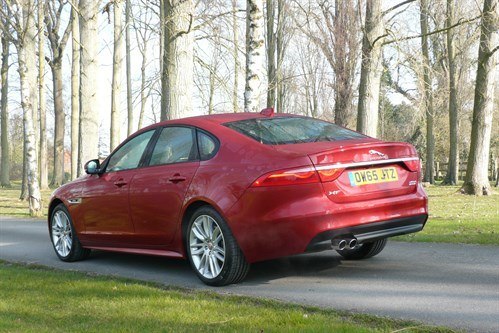 Wheel of fortune
I have test-driven both the new BMW 5 Series (on 19 inch wheels) and the Jaguar XF (on 20 inch wheels) and found both to have an outstanding drive feel. However, my heart and head tells me Jaguar. My only concern is that I want the XF S V6 supercharged, which has the smallest wheel option of 19 inches (the Beamer is 18 inch). Why can't Jaguar offer 18 inch, as over XF models, and will it make that much difference?
CF, North Somerset
Jaguar won't move on this subject. Ian Callum (head of styling) told me he prefers the look of 20-inch and 21-inch wheels (he even has them on his 1956 Chevy). And marketing likes them because they force owners into an expensive replacement cycle, so tyre manufacturers supply the OEM fit tyres at reduced prices (a bit like Hewlett Packard virtually giving away printers that will only use expensive Hewlett Packard cartridges). However, we have crossed Europe in both an XF 2.0 4WD diesel on 245/40 R19s which was okay and a G30 530D 4WD on 245/45 fronts and 375/30 rears and on air suspension the BMW was not too bad. But I wouldn't like to pay the cost of replacing them. I'd go for the Jag on 19s.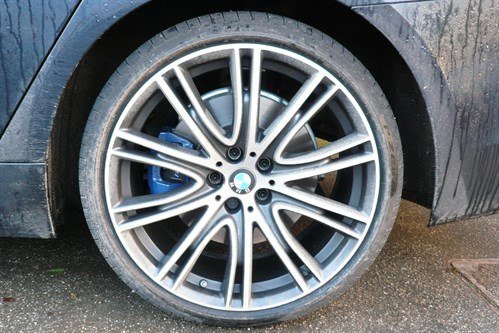 Fitting remarks
I tried to get a Nissan Navara onto a Euroshuttle train without running the nearside rear tyre onto the mini kerb on the train, while keeping the offside front fender a cigarette paper's width from the opposite side of the train. Failed. No problem with deep profile tyres, although I cleared the kerbs driving through the train by 3-4 cm each side.  I paced out the rear track of my Jaguar XJL which is half a size 12 shoe wider than that of the Navara and, with a longer wheelbase, it will not fit the Euroshuttle without kerbing its alloy wheels with their low profile tyres. Also at Calais there is a ridiculous chicane after British passport control that I can just manoeuvre the Navara around without kerbing the tyres, but with the Jag I would need two or three bites at it, and that is if there is nobody was right up my backside.  What to do? I guess go through as a coach?

DG, via email
Good point about track widths in the Shuttle. We experience this regularly, most recently with a G30 530D on 30 profile tyres. The other things to watch with a big car in the Shuttle are the sticking out toilet booths. They can take a door mirror off very easily.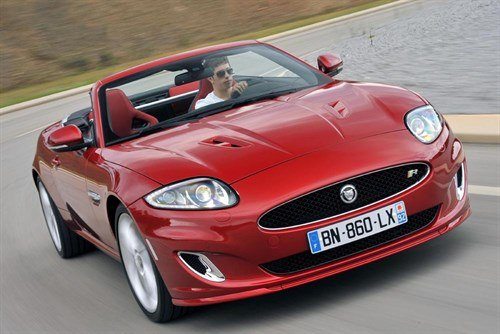 The X factor
I have had MX-5s for 8 years, as a second family car. I am thinking of getting an XKR, about 15 years old. Not very practical I know, but it satisfies my vanity. Any advice, other than don't do it? I only drive about 4/5k miles in the MX-5 so the extra fuel costs will be acceptable.
PJ, via email
Do you mean this one: http://www.honestjohn.co.uk/carbycar/jaguar/xkr-2006/ ? 2006 - 2015. Or this one: http://www.honestjohn.co.uk/carbycar/jaguar/xk8-and-xkr-1996/ ? Obviously the non-supercharged version is more reliable than the supercharged version. And the roadster rather than the coupe is the one for fun in the sun.
Climatic decision
My wife and I are coming to the end of our third GAP Year for Seniors, living in Verona, Italy and we will be returning to live in the UK next year. As Tony Blair and Gordon Brown told us oil was running out and we should switch to diesel, in 2003 I bought a Rover 2000 75 Club CDTi. The car has been brilliant. It now has 215,000 miles and, apart from the satnav and some electrical displays not being perfect, it runs like a good'un. The car is parked in my cousin's driveway in the UK and he uses it once or twice a week, which is good. When we come back to the UK in the Spring 2008, what would you suggest I do with my fabulous Rover?
AM, Verona
Though becoming 'classic', at this sort of mileage the Rover is only worth buttons and its greatest value might be as a scrapper in the unlikely event that a diesel scrappage scheme is started. Old diesels will increasingly be heavily penalised if they enter city centres and other Ultra Low Emission Zones. Blame Blair for Iraq, but you can't blame him for diesel. That comes from the numerous Climate Change conferences that delegates jet into from all over the World. Diesel means lower CO2 from car engines at the expense of higher NOx.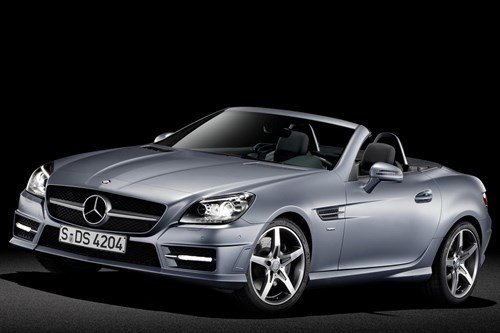 SLK operator
I currently run a 2010 MB SLK 300 and have just extended the 3-year PCP to 4 years as I love the car. It has a low mileage of 57,500. Since retiring and buying it I average 5,000 miles a year. My quandary is that in December, either buy the car outright for £6,200 approximately, trade-up or hand back. Advice on perhaps keeping this car, would be appreciated, reference problems, servicing, etc. I have had an MB Service plan since owning the car.
PP, via email
I don't see any reason not to pay this one off and keep it. Here's all we have on the model:  http://www.honestjohn.co.uk/carbycar/mercedes-benz/slk-r171-2004/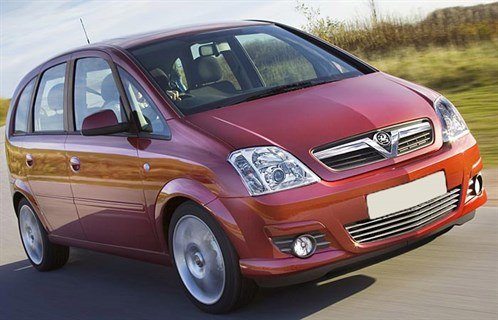 Merivaderci
I have a very good 2005 1.4 manual Vauxhall Meriva that has served me very well, apart from one big bill a few years ago when something fairly major had to be changed and Vauxhall wouldn't do it free as I couldn't get it to a Vauxhall garage. I am only the second owner and it has done about 48,000 miles. But it is beginning to show signs of wear and tear, rust, etc. and I wonder if I would be better to sell it and get something a bit more recent. My maximum budget would be around £5,000. Any advice? And what do you think of getting another one, or a similar car? What do you think of the Vauxhall Mokka, for example? I like the higher driving position, so want something similar, but preferably a 1.6. Needs to be manual.
CC, via email
The cheapest Mokka I can find is £8,498: http://www.honestjohn.co.uk/used-prices/Vauxhall/Mokka/2013/?q=1.6/  But you will get a new shape Meriva for your money: http://www.honestjohn.co.uk/used-prices/Vauxhall/Meriva/2011/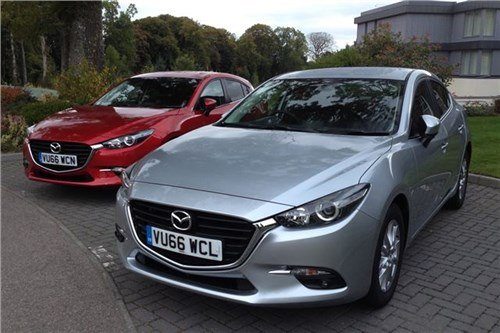 In his dreams 
My 2006 Mazda 3 1.6 petrol has been a dream for 100k miles, so I have been looking for a 2 - 3 year old replacement. My local dealer's staff were utterly disinterested and unknowledgeable regarding the new 1.5 and 2.0 petrol Mazda 3s they had for sale. Which would you recommend for mostly local journeys, but occasional long trips in the UK and an annual holiday in France? Both my wife and I like to 'get a move on' (safely, of course). Would the 1.5 be a sensible choice in your opinion? 
DT, via email
Yes. Tested here: http://www.honestjohn.co.uk/road-tests/mazda/mazda-3-2017-road-test/  and (originally) here: http://www.honestjohn.co.uk/road-tests/mazda/mazda-3-2014-production-road-test/  Excellent cars.
Clot creamed
I put £1.70 into a Devon Council parking machine to buy 3 hours of on- street parking. The machine had a stick-on notice stating that the new £1 coin may not be accepted. I had no old coins so I inserted a new £1 coin, three 20p and one 10p coins and when the payment was accepted and a ticket was issued I wandered off into town. I returned to the car, well within the 3 hours and found a PCN. The parking machine had accepted the money but had ignored the new coin and the ticket merely showed a credit for 70 pence. Any thoughts, except be more careful in future? I have put in an informal appeal and will go through the whole routine as I feel that they are running a scam. A notice stating that the machine had not been upgraded to accept legal tender would have stopped me trying to buy a ticket, but might have cut off a revenue stream in penalty payments 
WG, Stockport
I had a similar experience the other day but was pleasantly surprised that the machine did accept a new £1 coin and credit me with its value. I don't think the local authority has a legal basis to penalise you for this. It is not your fault that its machine gobbled up current legal tender without crediting you with its value.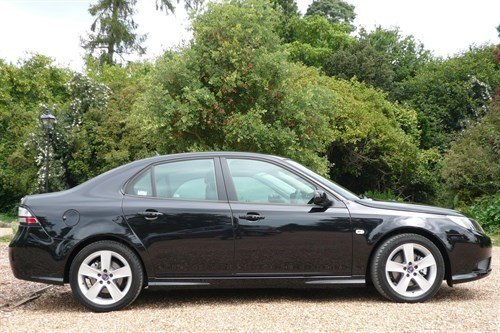 Send him Vectorious
I now do around 15,000 miles per year and my trusty 2008 SAAB 9-3 Vector Sport has clocked up 149,000 miles, but here's the dilemma: all the indicators are that I should now trade in for a much newer car, but why? To replace for a newer equivalent car would not be inexpensive and my old jalopy seems to be still going strong - but for how long? What are the banana skins around the corner for my SAAB?
GS, via email
Problem areas with your facelift model: http://www.honestjohn.co.uk/carbycar/saab/9-3-2007/?section=good/ Problem areas that could have been carried over:  http://www.honestjohn.co.uk/carbycar/saab/9-3-2002/?section=good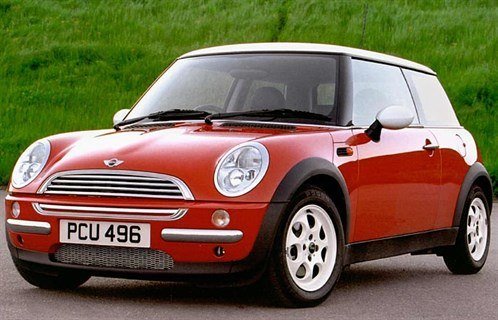 MINI mum
My mum has a 2006 MINI Cooper 1.6 that's getting to the stage to get rid of. She's set her sights on a 2013 Audi Q3 2.0TDI s-line quattro that has done 40,000 from a local Audi dealer asking £19,500. She's driven a Q5 quite a lot in the past, hence the interest. She drives about 10,000 miles a year. I've advised her on potential future costs because of the diesel engine and am trying to persuade her to go for something like a year old Golf with the 1.4TSI petrol instead, which would be about the same money. Your thoughts would be appreciated. 
HJ, Oswestry
Your advice is sound. This Q3 will be subject to the VAG NOx emissions fix that might or might not affect the way it runs and because it is not EU6 it will suffer penalties for entering Ultra Low Emission Zone city centres, perhaps from as early as October 2019. 
Chimney sweeping
My Jeep 4×4 diesel failed its MoT last year for slightly high emissions. The tester told me to drive it fast to get some of the dirt out. Is it that simple, or is a big job? It's true I do not drive it a lot and its current MoT has 3 weeks left. 
KB, via email
If it's a diesel, then it's worth adding a diesel fuel system cleaner to the fuel then taking it for a hard run of at least 20 miles, using up to 4,500rpm from time to time. Also give it a good run before you deliver it for the MoT smoke opacity test. The purpose it to clean the injectors and blow old soot out of the exhaust system so that it does not affect the smoke opacity test.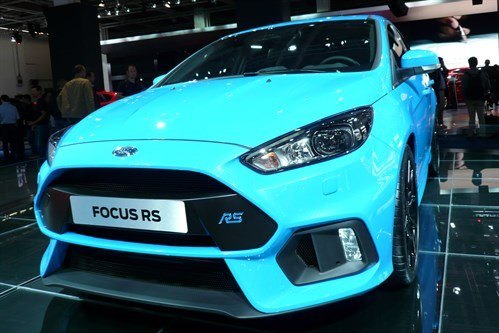 Serious purchaser
I am seriously considering buying a Ford Focus RS from the local dealership. Can you give me an opinion about the car and crucially (to guard against being stuck with an 'old model'), whether you are aware of any Focus RS updates or new models in the pipeline?
RB, via email
The Focus RS is a new model that has been massively speculated on. Scores of people have bought them simply to tuck away hoping they will become investments. I think some of them might catch a cold. All we have on the model and anything impending here: http://www.honestjohn.co.uk/carbycar/ford/focus-rs-2016/
Dip-sticks
I purchased a new car three years ago, and paid in advance for four services. On its third service and MoT they could not set the lights to UK regulations. After trying everything, they realised that right dipping headlights had been fitted. They were replaced under warranty. I rarely use my car at night and, whilst realising the lights were not good, it was not picked up until the MoT. What would be my liability driving for three years a car that did not comply with UK lighting regulations in respect of dazzle? Is this a frequent problem, this may be of help to owners who are finding their dipped headlights are not very good.

BT, via email
This kind of misbuild happens from time to time. Most drivers would realise that something was wrong. All you have to do is shine your lights at a garage door or a wall and you can quickly find out if they are dipping to the left or to the right. If a case went to court, the manufacturer might try to defend itself with this, but basically the supplier is liable for supplying a car not built to the correct safety specification.
Click to Honest John's Motoring Agony Column 24-06-2017 Part 2
Comments
Author

Honest John
Latest