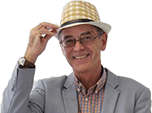 Honest John's Motoring Agony Column 03-06-2017 Part 2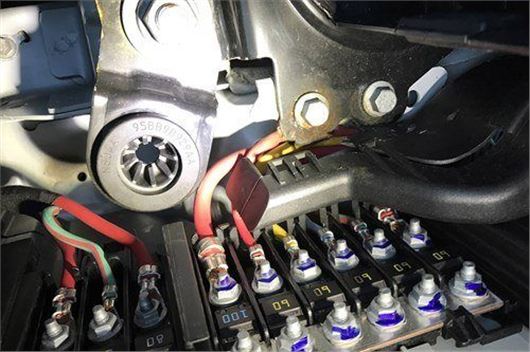 Published 02 June 2017
Click back to Honest John's Motoring Agonies 03-06-2017 Part 1
Unwired
I bought a brand new Range Rover Evoque Autobiography in July last year. From new it has had problems with the battery running down and losing things like automatic headlight function. It has been back into the garage I bought it from five times, twice on a low loader and I have been told they could find nothing wrong with the battery. Three weeks ago I returned from a fortnight's holiday to find it flat again. I called Land Rover Recovery out and the service man found the fault, the battery nuts were tightened down over the wires causing the battery to drain. He said, and my garage have also admitted, that it is a factory fault. The car has now been with the garage three weeks and they are saying that they are waiting for parts to be made. They are quoting another three weeks before it's ready. I have asked for a replacement vehicle as they have not found the fault during the five times it has been back to them when the battery was flat. Do you think I have grounds for asking for a new car? I have lost confidence in the car and indeed in the garage service team and am not sure what else on the car could have been damaged. I paid cash £53,000 for the vehicle and it has only done six thousand miles and has been back in the garage and off the road for several weeks. I would welcome some advice on this please as although the garage has not dismissed my request to replace the car they are talking of giving me "sweeteners" instead.
LP, via email
I think you have quite a good case to reject the car on the basis that it was not built properly in the first place. The case precedent is Clegg v Olle Andersson, House of Lords, 2003. See: /faq/consumer-rights/
Unanswered questions
I recently had an email exchange with a large car supermarket that was not very satisfactory. When I asked about the condition of the tyres I was informed "the tyres are above the legal limit." When I asked about the service history as it was serviced at 62,000miles but now had 73,000miles on the clock and had the camshaft drive belt had been replaced I received no reply. How do you rate the Alfa TCT 6-speed auto box as I find a six-speed manual a trial to drive?
JHG, via email
Most big car supermarket stock is ex-fleet and will have undergone barest minimum servicing (if that) while on the fleet. That's why the cars are cheaper than from franchised dealers. I've only driven the TCT once in a Giulietta. It's dry clutch, not wet clutch. No complaints received yet. This road test gives you an explanation: /road-tests/alfa-romeo/alfa-romeo-giulietta-tct-2012-road-test/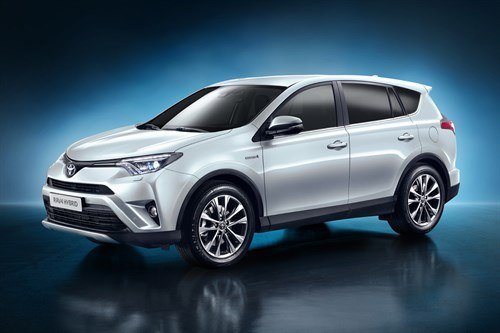 RAV limits
I am considering buying a Toyota RAV-4, Petrol or Hybrid. I hope to keep this for a number of years. Are there any things I should be aware of before making the choice, or can you suggest any alternatives?
DS, via email
This is the carbycar entry with all we have on it: /carbycar/toyota/rav4-2013/ The hybrid makes the most sense, particularly with four-wheel drive (though it is also available with two wheel drive). The alternative is the 2.0i Valvematic Multidrive S CVT automatic, but that is not as fuel efficient.
Radio silence
I wonder if you can advise me on what I can reasonably expect or ask for as compensation for my new VW car not having a fully functioning radio system. I bought a brand new VW Golf Match from a VW dealer and collected it on 30th December 2016. I noticed by the middle of February 2017 that the radio system, known as the 'Infotainment System', would not turn on or off at times. I popped into my nearest VW dealer who know me as this is not my first VW and they had a cursory look and suggested that I book the car in for a day. On 28th February I was told after a day at the service department, there was nothing they could do as they do not have the equipment to deal with this fault. I was very upset and rang the VW headquarters in GB and spoke to some one in customer services. It was then clear that this was a known problem but at present there was no remedy. The VW customer service advisor has at my request rang me with updates and again this week I was told that there is no software update programme to fix the problem. I feel very grieved as I waited until I could buy this car and one expects a new car to work as the manufacturer specifies in their literature and sales pitch. They have mentioned compensation and I am wondering what I can expect or request. I have already got 2 years servicing, 1 year of breakdown cover and 3 years of GAP insurance. Has anyone else brought this to your attention? If so, what have you advised them to do?
FP, via email
I've added this to the Golf VII faults entry here: /carbycar/volkswagen/golf-vii-2013/?section=good/ But I have only one previous report of the fault on 25-10-2015. This suggests that it is not a general fault and that it can be fixed by the supplying dealer replacing the MMI system in your car. If he refuses, then demand that he replaces the whole car, as is your legal right: /faq/consumer-rights/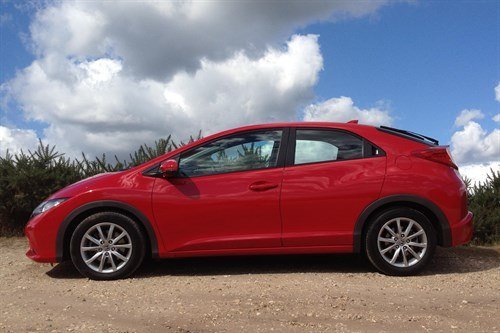 Litre-ally empty 
I bought a new Honda Civic 1.4iVTEC Comfort in August 2016. I have done 13,780km since then, and drive in Eco mode. Earlier this week, the orange oil warning light came on when I was on a 200km journey. I poured in a litre of oil at the next services, as the dipstick was showing no oil. The dealer from whom I bought the car said he had not come across this before, but feels it might simply be due to a fairly high mileage combined with being a new engine. They did a superficial visual check for a leak and can't see one, checked the current oil level, and have asked me to do 1,000km, at which point they will check the level again. Would you think the reason they have given me is correct? I have not noticed any oil stain on the drive where I park.

AW, Cork
I don't think that's anything to worry about. You've done 8,600miles on a litre of oil in a new engine. It's not unusual to have to add a litre before the first oil service, which I recommend at 16,000 kilometres anyway. I've never heard of the 1.4iVTEC being an oil user. We actually have a 1.5iVTEC derivative in a Jazz that has done 120,000 kilometres with no problems, but that gets an oil service every 10,000 kilometres.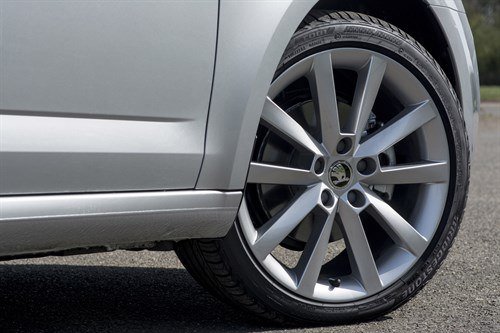 Lessor evil?
Would be very grateful for your opinion. Simpsons Skoda of Preston has offered me (and others via Facebook) a 24/36 month lease of a new Octavia VRS diesel, £990 down and 23 payments of £245. Or £990 down and 35 payments of the same (based on 10,000 miles per year). I still think this is a great deal (apart from the 244 mile drive to collect it). I can't get my head around whether a PCP would be more sensible than buying a 2 year old version of the same car?
I would really appreciate your opinion

PC, via email
First, is it the new 2017 facelifted Octavia with the new four light front? (See: /road-tests/skoda/skoda-octavia-2017-range-road-test/). If it isn't then it's no different from the 2 year old. This is a lease, not a lease purchase and not a PCP. You need to be sure what the commitment is in case your circumstances change. You're looking at about £15k - £17k for a 2015: /used-prices/Skoda/Octavia/2015/?q=vRS/  Your lease cost over 2 years is £6,870 and over 3 years is £9,810. If you buy a 2 year old and keep it 2 - 3 years you'll need a timing belt, etc. at about £600; maybe an EGR and a DPF at about £2,000. (You won't have these expenses with a VRS 2.0TSI.  I hope that's helped you work it out.
Backed into a corner
Someone reversed into my parked car whilst I was in a supermarket. There is a big dent on the front drivers side, scraped alloy and a ripped tyre. My friend who saw this gave chase, but could not catch the car that sped off. He only managed to get a partial number plate He thinks it was a Citroen, gold colour. If possible, could you advise as to anything I could do?
KI, Leicester
Unless it was caught on the supermarket CCTV there is nothing you can do. If you can get footage of the incident from the supermarket, including the registration, then go to the police. If they say it's merely a civil matter, then get the registered keeper details from the DVLA and use https://www.gov.uk/make-court-claim-for-money/overview/ to sue the runner.
Da do RON RON
I have a Volvo V60 SE Lux T4 automatic, registered in 2011. It has done about 40,000 miles. I do about 6,000 miles a year now. If I understand the handbook it recommends using 95RON petrol not 98RON. You often comment that this is better for cars than 95RON. I keep detailed records of my fuel consumption and over the last 12 months have been using BP instead of supermarket fuel and have used about 100 litres less than the previous year. This more than compensates for the extra cost of BP fuel. Reading your comments on the website you say that there is no advantage in using BP compared with supermarket fuel. Do you know of any other factors that could account for the drop in fuel usage? I don't think there has been much change in my journeys over the last two years. Mainly driving around town and the occasional longer trips (i.e. 50 miles or so) and a coupe of weeks holiday driving around the UK. Your comments would be appreciated
AH, via email
You are misquoting me because I never, ever wrote "there is no advantage in using BP compared with supermarket fuel." On the launch of Volvo's new range of 2.0 litre diesel engines I spoke to the engineer responsible and he told me that all Volvo engines are calibrated and optimised on Super, so whatever you have read is likely to be written by marketing people or advertising copywriters with their own agendas. I have consistently recommended first Texaco Cleansystem 3 98Ron in the 1980s, then BP Ultimate in the 1990s, then Shell Optimax and then Shell V-Power (now V-Power Nitro Plus). I have never ever wavered from these recommendations. Apart from the engine cleaning properties, the higher Cetane and higher Ron of Superfuels gives more torque at low revs allowing earlier upshifts so less revs are used and fuel economy is better. Of course it won't be if you don't use the benefit and upshift earlier.
Fuelling around
After 30 years of motoring, I finally got hold of my childhood dream car, not quite the same model as back in the sixties but still a Jaguar XF diesel was a big one off the bucket list. It's a joy to drive, such fun and, for me, a breathtaking piece of machinery in all aspects. Imagine, then, my distress when in a complete dunderhead mode I accidently put £8 worth of unleaded in the tank. Immediately (almost) realising my mistake I filled the tank with diesel and headed the short distance home and a rush to Google. Panic set in with the prospect of draining tanks and, on some posts on the Internet, new fuel pumps or worse. Thankfully your website gave sound advice; advice that I have trusted having read advice to others over the years (sometimes sighing smugly and muttering - they did what?). So I followed it. Topped up the tank whenever it went down a quarter. Kept this up for a month. No problems. None whatsoever. So thank you, thank you so much for being an oasis of clam and good advice and probably saving me several hundred quid into the bargain. 
MSW, via email
Phew! Happy it worked out for you. As long as there is a lingering smell of petrol from the tank filler, keep topping it up and don't run the tank low.
Figuratively speaking
It may or may not be of interest to your weekly column, but I attach below a complete history of the MPG performance of my 'miscreant Dieselgate' VW 2.0 GTD 170HP Scirocco from the date I bought it new on 20 December 2009. Fuel amounts were recorded from fill up to fill up with some kind of attempt to record the driving conditions such as:  Motorway Medium or Slow Speed, Cross Country, the odd short trip or a Traffic Jam. Following your welcome advice in previous years I have, where I can, always used Shell fuel in order to take advantage of their fuel engine cleaning additives.    Texaco Fuel stations cannot be found in my area and consequently I often use Esso diesel instead. On average I found that Esso diesel is more economical than Shell. The initial, and longest set of data, from purchase until NOx emissions fix in December of last year, shows quite nicely the trend line of slowly improving MPG over time as the engine runs in. Post Software upgrade by VW EuroCanterbury (a very good company) I have found that the engine now runs slightly noisier, feels more 'revvy' and with 6th gear now feeling like the old 5th. Presumably with the fuel mixture is weakened as I am finding that on average, but with reduced data, I am achieving almost a mile a gallon more (51.8 mpg). With the demise of Diesels imminent, I will be sad to see this particular vehicle go for it has easily been the best, and indeed most stylish vehicle I have ever owned.
EB, Waterlooville
Many thanks for that. Extremely useful information, and gratifying to get some positive feedback amongst all the moans. Your email is far too long for The Telegraph but can run here.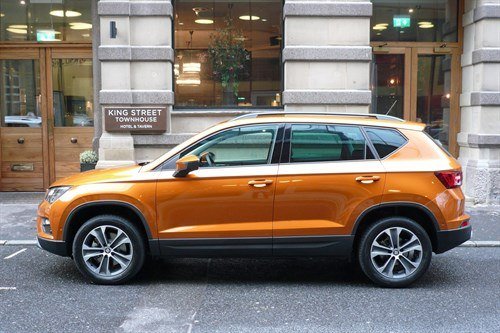 Any takers?
I am considering buying a new SEAT Ateca. Is the Ateca based on the VW Tiguan/Audi Q3, and should I consider either the VW or Audi above the SEAT? I have £25,000 and want the 1.4 petrol engine. Your advice would be much appreciated as to which car is best suited as my wife has Rheumatoid Arthritis and finds it difficult getting in and out of our Toyota Avensis. Which size wheels are the best on these vehicles for comfort? I would consider buying second hand if you advise the VW or Audi.

NS, via email
More of our readers looked up the Ateca than any other car, making it out 'Car of the Year'. It's built in the Czech Republic by Skoda on VAG's MQB subframes (not unusual; the Audi Q3 is made in Spain by SEAT). It's good. The new Skoda Kodiaq is a stretched version. The forthcoming Skoda Karoq is very similar with the advantage of removable rear seats. Handles very well. It's up against the cheaper and 4WD Suzuki Vitara 1.4T Boosterjet, Peugeot 2009 1.2 Puretech and Peugeot 3008 1.2 Puretech. All covered in /carnycar with links to road tests.
Pulling power
My 2007 XC90 has given a lot of trouble with its gearbox and driveline. Does the XC70 use the same driveline components? I've been very loyal to Volvo, but this XC90 is testing me. Would an Audi Allroad be a better option? FYI, I need to tow about a tonne twice a week and do a few muddy tracks and fields, hence the four wheel drive. Your views would be much appreciated.
JH, via email
Yes, the Volvos have the same four wheel drive drivetrain components. Same automatic transmissions. Same engines. An Audi Allroad with the 3.0V6 TDI is better, but go for the smallest wheels with the deepest profile tyres.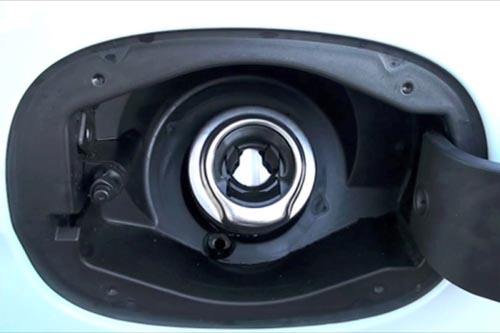 Economical, with the truth
I currently own a 2-litre 'Ecoboost' Ford S-Max Powershift. Six years ago, a 200hp petrol engine in a vehicle like this was considered a rather unusual buying decision but with the current distaste for diesel, in hindsight it seems it was quite a shrewd buy. It's a great car and the only downside we've found is it is not quite as economical as we'd like. However, with an imminent move out of town, our driving patterns will be quite different; we've always done longer runs at the weekends but will no longer do short urban journeys in between. With these factors in mind and a growing family, we've decided to change to a diesel-engined Volvo XC90 II. I consider that I'm reasonably well informed about the complexities of the latest generation diesels and their emission control filters but there is such relentlessly negative press about diesel at the moment that I'm starting to doubt whether I've made the right choice. What do you think? Does diesel still have a place for users like us? 
WR, via email
You won't get banned from city centres with an EU6 diesel. But the hassle and cost is considerable. AdBlue to add regularly, then the possibility of AdBlue heater, DPF and EGR failures if not straight away, in the future. Those are the reasons I'd be wary of diesel. Not so economical when you have to spend £2,000 - £4,000 replacing emissions equipment after 3 - 4 years.
Piston-hates
I purchased my Nissan Juke 1.2DIG-T from a Nissan dealer on 22-12-2016. Although a second-hand car, it has manufactures warranty until March 2018. We were telephoned in February and told the car had a recall as the wrong pistons were put in at the time of manufacturing. Once we received the car back the engine was rattling and the fan constantly on. The car felt jumpy, also losing oil. We contacted the garage. They took the car in for 2 days and said "it's fine, keep an eye on the oil." The car was still the same and kept losing oil. We took it back they booked us in for 2 weeks time saying it need new pistons and would know more once they took the engine apart and if more damage had been done they would replace with a new engine. The technician has now said, "yes you need a new engine and will request one from Nissan." We were called today and told Nissan have said no to our Nissan garage for a new engine but they can put new pistons in. We have since found out that the cam chain and crankshaft had been replaced before we purchased the car. We were not told of this and had no service history of this. We feel totally let down by this whole experience and do not want the car back unless a new engine has been put in. Can we pursue this and how? Or get our money back? (We have some finance on the car.) 

CO, via email
It all depends on who you bought the car from and who is working on it now. If you bought it from the Nissan dealer who is working on it then you can simply reject it. Law here: /faq/consumer-rights/  If you bought it from a different dealer, then you have broken the chain of liability and you might have difficulty rejecting it to that dealer. 
Click back to Honest John's Motoring Agonies 03-06-2017 Part 1
Comments
Author

Honest John
Latest