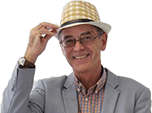 Honest John's Motoring Agony Column 18-03-2017 Part 1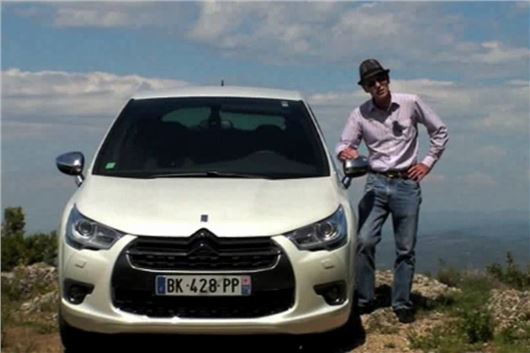 Published 17 March 2017
This week's mechanical mayhem involves illegal entry, lacquer attention, failure of Bearings, cars before the horse, licentious behaviour and far more to delay the Saturday morning shopping.
As usual, emails to Honest John should be addressed to: letters@honestjohn.co.uk  Please try to keep them as short as possible.
Inside job
Cars with keyless entry systems and push start buttons are, apparently, really easy to steal. Their systems are constantly searching for their key fobs, so if you walk up to them and get within a few feet, then touch the door handle, the car unlocks. If you then press the start button, the car starts. So what thieves are doing is using a device, which is basically a wireless signal amplifier. If you put your car outside your house and take the fob inside and put it on your hall table, for instance, the thief uses his amplifier so that the car can now see your keyfob a lot further away. Doors unlock, so they can steal contents or they can start the car with the button and as long as they don't switch off or run out of fuel, they can drive as far as they like. If I buy a new car, I do not want it to have this keyless start. Are all new vehicles like this?
RO, via email
That's a useful, clear explanation. Happily every basic model of car still has an ignition key and a key start. If it has a remote fob, all that does is unlock the doors.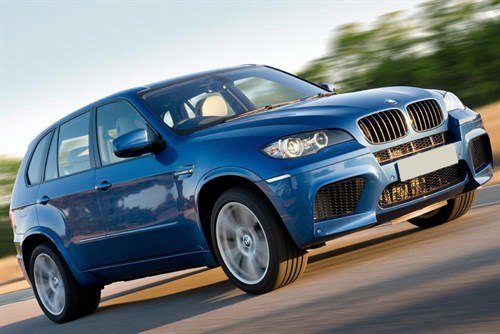 Ally Pally
In March 2014, I bought from a franchised dealer, a September 2011 BMW X5 (E70). It had done 19,000 miles and had a brand new set of wheels and tyres, which I did think a bit odd at that mileage. It turns out the wheels had been replaced under warranty by BMW due to corrosion around the centre caps. (They are polished and lacquered.) The same thing happened to the new wheels within less than 2 years and BMW again replaced them in January 2016. The problem then returned within 12 months and 13,000 miles, and at my recent service I pointed this out. The BMW dealer says no more can be done as the previous replacement was a "goodwill" gesture from BMW. The wheels or centre caps have not been removed during that 12 month period so the lacquer cannot have been damaged other at fitting.  They have never been kerbed and I never used anything other than a soft brush and BMW shampoo from the cleaning pack supplied with the car (not even their wheel cleaner). The corrosion is only around the centre caps. Searching the Internet it appears this is a very well known fault with this design. They are type 333 and are standard on most E70 X5s. Am I being unreasonable or should things be a bit better on an expensive car?
BN, via email
Just bad design. Lacquer rarely ever stayed put on polished alloy. Came off the Speedwall alloys on my 205GTI in the 1980s. The only answer I know is to have the alloys refurbed and painted and then lacquered. Incidentally, I just had an email from another gent with a similar X5. He bought it "used approved" with a "full service history", but the service book was missing. It was a December 2012 and it turned out that its first service was in June 2015. When questioned about this, BMW replied that it wasn't due a service until 2 years old and as long as it was serviced within 6 months after that it still qualified as "Full Service History". The owner is going to see what a Judge thinks of that.
Crank letter
My daughter's MINI is due its first service and the dealers have informed her that the crankshaft main bearings need to be replaced at their expense. BMW describes this as an "Enhancement" but, on further investigation online, I find that MINIs with as little as 4k miles are having to have engines replaced due to damaged crankshafts. I can't find any official bulletin from BMW online, so are they keeping this issue close to their chests? According to the dealer it is up to their discretion on inspection of the crankshaft whether to replace the whole engine or not. They tell me to date they have changed the bearings on over 70 cars and replaced 2 engines. This does not seem like an "Enhancement" to me, but a major fault issue.
AA, via email
I've received a few similar reports relating to the 3-cylinder 1.5 litre petrol engine in the MINI Cooper. The TSB started last November. No problem with the 3-cylinder 1.2 litre Peugeot PureTech engine in the MINI One. Will add yours to the data here: /carbycar/mini/cooper-and-s-f56-2014/?section=good/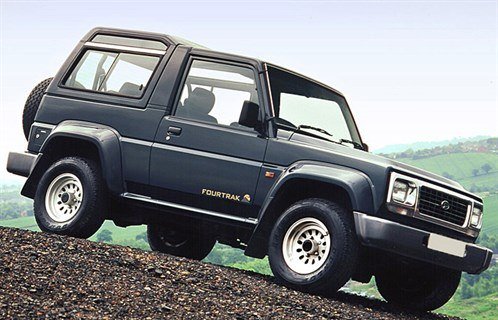 Horses power
My sister in law currently drives a 1985 Daihatsu Fourtrack, which she loves, but it is sadly getting to the end of its useful life as far as the bodywork goes. She wants a 4x4 capable of pulling a horsebox with two horses inside. She does only around 5k miles per year and mainly short journeys. With this in mind, I have warned her of the perils of a diesel vehicle with a particulate filter, even though the garages she has gone to reckon its no problem and that she only has to do a good run on the motorway to keep the PF in good condition, something I fear she will not do as she will never find the time. Most of the diesel vehicles she has looked at have the yearly tax round £515 which I suspect will only increase over time as the government try to rid the roads of old diesels. I think she should be looking at petrol, but have no real knowledge of 4x4 vehicles in Petrol. Her budget is around the £7k mark but some of the vehicles she has looked at have been as high as £10k. Can you advise what make/model she should be looking at?
LN, via email
There aren't many petrol-powered 4x4s suitable for towing. Only a few V8s, such as Range Rovers, G-Wagens, modified LandRovers and imported American SUVs. Horsey people recommend the original 2002-2009 KIA Sorento 2.5 diesel as a good bet for sensible money. The cleanest is a Lexus RX450h petrol hybrid that can tow 2,000kg, but that will not be enough for two horses in a trailer. 
Driven to distraction
My husband and I have old-fashioned driving licenses. When we moved house, I filled in forms, attached photos and sent them off to DVLA to also achieve a change of address as well as a photo license. They were returned with an "unacceptable information" comps slip, but no suggestion as to how to alter the address, or gain a photo license. To be honest, having called DVLA to get advice as to how to apply correctly, and given up hope after minutes of waiting, the licences are as they were with our old address. Please would you tell me if there are certain Post Offices who will check your forms prior to them being sent off, or is there a helpline? It seems simple but it is causing me concern.
KS, via email
Your licences are illegal because they do not show your current address. Presumably you don't have passports? If not, then you need to get a Commissioner of Oaths or other responsible person to verify that your photo is you. You need to do this. If the police pick you up for any other motoring offence you will be in trouble. See: https://www.gov.uk/exchange-paper-driving-licence/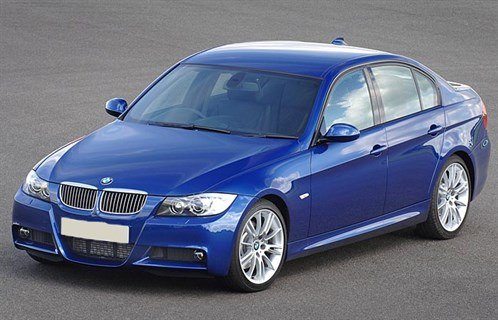 Cracking up
I took my BMW 330i into my local BMW dealer last August because the car had started to 'hesitate' when under slight load in the higher gears. Electronic diagnosis showed that it needed a new injector, coil pack and spark plug on one cylinder and the following day I was advised that a subsequent test had shown up a similar fault on another cylinder and so more parts were ordered and fitted. To cut a long story short, after a sheared injector stud and a specialist repair, recovery to the dealership, a new starter motor and other parts amounting to a £1,200 plus bill, the non-electronic diagnosis revealed an emulsion of oil and water in the system suggesting an uneconomic repair. This was my third six-cylinder BMW Touring. I had owned all from new, all serviced correctly by the BMW dealer. I appreciate that I had kept this last car longer than the others and it was eight years old and had covered 77,985 miles. A few years ago I read in the motoring press, probably through your pages, that there was a problem with the cylinder liners of these engines and when I brought this up with my dealer I was advised that the engine had a warranty for 100,000 miles. I subsequently had my car inspected by an independent garage and they have confirmed that the cylinder bore in No 5 had cracked through its length. The dealership has negotiated a small contribution from BMW towards a new car, in addition to the dealer's normal trading negotiations, but I am left with effectively a total loss. Is there anything else that you can advise?

NS, via email
I don't think this was me. Only a couple of E90/E91 cylinder liner failures reported and these on 4-cylinder engines. But the model has quite an impressive record of problems: /carbycar/bmw/3-series-e90-2005/?section=good
Deciding factors
I will be purchasing a new car in the next couple of months (my current car is falling apart though I do love her and I plan to SORN her for the purposes of 'tinkering'). I do 15,000 miles a year, around 10,000 of which are on motorways or dual carriageways. I need a 5-door family car as we are hoping to start a family and my elderly father has a wheelchair. Though no boy racer, at the age of 39 I spend an hour and a half of his day in a car, so I want a car that is a pleasure to drive and has a little grunt under the bonnet when the urge takes me to use it. I am looking for a one-car solution, aiming to spend around £18k on a car that is 2 years old or newer. For comparison, my old car (a Hyundai coupe) returns around 31mpg. Should I buy diesel or petrol? If diesel, then Mazda 6 2.2d Skyactive (that 420Nm torque looks good) v/s Volvo V60 D4 DriveE (400Nm)? And if petrol, then something like a VAG group 1.4TSI 150 (probably in a Skoda Octavia) or say "I only live once" and go for a 2.0TSFI 230 (likely a Skoda Octavia vRS) and have some fun. My thinking is that in the real world  (like on your own Real MPG site), most quicker petrols struggle to break the 40mpg mark whereas the Skoda Octavia vRS seems to get 35mpg in the real world, but will have all the grunt I would ever need. The VAG group 1.8TSI seems to only do 36 or 37mpg, so maybe I might as well have the 2.0?
CJ, via email
I got 49mpg over 14,000 miles in a Mazda 6 2.2 skyactiv D 150 automatic SE-L, but that was automatic so I'd expect 55 - 60 from a manual. I then ran a Volvo S60 D4 with the new engine for 6 months and 6,000 miles and averaged 59mpg. All of this was on Shell V-Power. A Peugeot 308 1.2 Puretech 130 6-speed petrol averaged 49mpg over 12,000 miles. A Honda HR-V 1.6iDTEC managed 58mpg over 13,000 miles. So that's the kind of difference you can expect. Then you have to add the extra long-term costs of maintaining a diesel's emissions kit. DPF and EGR could hit you for £2,000 after the car has done 60k-80k miles.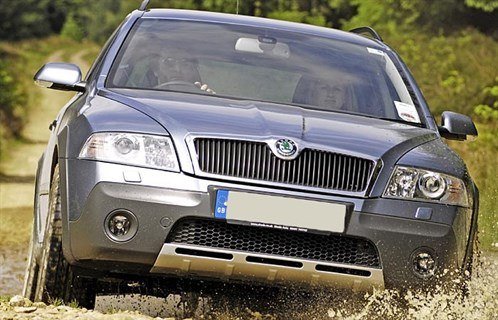 Back pool illumination
I have a 2010 Skoda Octavia Scout with which I am generally very pleased. However, the LEDs illuminating the needles (not the dials) of the rev counter, temperature gauge and fuel gauge have failed. Consequently, these gauges cannot be read at night. The local Skoda main dealership here in South West Wales has advised that the whole instrument binnacle needs to be replaced at a cost of £1,650. Totally disproportionate to the value of the car. From a Skoda Fabia online forum, I understand that there is (or was) a company around the Portsmouth area that can replace the LEDs for around £200. Do you know of any other companies around the country (particularly South Wales) that can carry out the work at a reasonable cost? Secondly, if the speedo needle light fails and the speedometer could not be read at night, would this be illegal or be a cause for MoT test failure?
ML, via email
There's http://www.cartronix.co.uk/ And: http://www.clusterrepairsuk.co.uk/ If the MoT was carried out in daylight I don't see why the car would fail unless the inspector knew that the LEDs had to light up.
Extras, extras. Read all about them
I have just ordered a new Honda HR-V and was offered the following: 3 years GAP insurance for £295; Autoglym LifeShine bodywork and upholstery protection for £329. 3 years cosmetic repair insurance up to 18 claims for £399. 3 years alloy wheel repair insurance up to 18 claims for £199. I know from previous correspondence that you regard LifeShine as poor value for money. My gut feeling is to reject all four policies but I would value your expert opinion.

AN, via email
I recommend Autoglym LifeShine's but for £200, and that gives the salesman £100 commisson. The rest are all significant commission earners charged at far higher rates than the same cover purchased independently.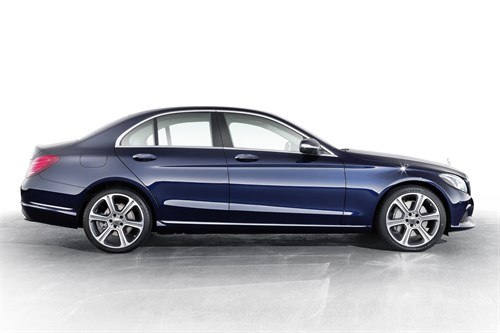 Part-hex
I am going to change my 2010/60 Hyundai Santa Fe and fancy the look of some nearly-new Mercedes C200SEs that are around at about £17,000 - £18,000. My mileage of 10kpa says petrol model. My new MoT has advisories for new tyres, and my driver's electric door mirror casing is cracked and needs replacing. Will the difference in p/x be worth spending the best part of £700 for a 2nd hand mirror assembly and cheap Landsail tyres? Or should I leave that to the garage to sort out? Is the C Class 200SE likely to be a good long term buy for 5 years or more?
AJ, Holyhead, Anglesey
The C200 has 184PS and 300Nm torque, which should be okay. More sensible long-term investment than diesel these days. Unless the MoT advisories are attended to and the details dealt with you will be knocked back severely on the p/x for the Santa Fe. Dealers don't want to have to mess around with p/ex cars and at auction they tend to attract low bids. But please don't fit cheap tyres.
Focus of attention
I have owned Ford cars for most of the last 50 years, usually automatic. Presently I have a 2007 Ford Focus 1.6 auto, which I have found reliable and fairly comfortable, but noisy on the motorway. I have £12k to spend on a new or 2nd hand car. Any ideas of a suitable replacement? It doesn't have to be auto. I do about 12,000 miles annually.
LT, Swansea
KIA cee'd or Hyundai i30 1.6GDI (petrol) 6-speed manual or DCT on 15 inch wheels with 195/65 R15 tyres or 16 inch wheels and 205/55 R16 tyres. Or a smaller, taller KIA Venga or Hyundai ix20 with the same engine and 6-speed DCT transmission.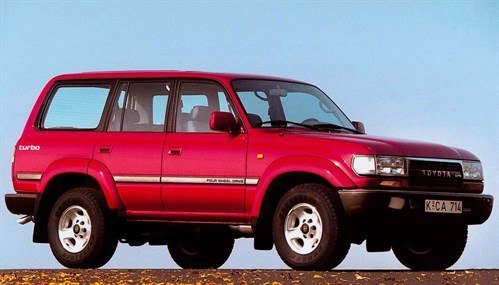 Braking Bad
I have owned a Toyota Land Cruiser Amazon since 2004 and so far it has been brilliant, now with 214,000 miles. The ABS light has come on and my very good local independent garage says that the cost to supply and fit a new pump is £3,150, which is not economic. Is there an alternative? I am looking for second hand ones from breakers yards but the costs are high and there is no guarantee that it ill work.
CB, via email
Get in touch with http://www.exutesting.com to see if they can re-manufacturer the existing ABS pump.
Death and taxes
In your reply to RC regarding VED you stated, "After the first year, every new car bought from April 1st 2017 onwards will carry an annual VED charge of £140." On the following page, Andrew English reviews the Mk 7 VW Golf and states that, with CO2 emissions of 119g/km it will attract £0 VED for the first year and £30 per year thereafter. I have not seen any information about changes to VED, let alone the decision to create a standard annual charge of £140 from 1st April this year. Have I misinterpreted your reply to RC?
PB, Fareham, Hants 
Andrew was referring to the current system that continues for cars already registered but ends for new cars on 31st March. From 1-4-2017 the first year rate for new cars is £0 - £2,000 and because this particular Golf emits 119g/km CO2 the first year showroom tax will be £160 and subsequent years tax £140pa. New alternative fuel cars pay no showroom tax the first year and £130pa thereafter. New cars over £40,000 pay an additional £310pa luxury tax for the first 5 years.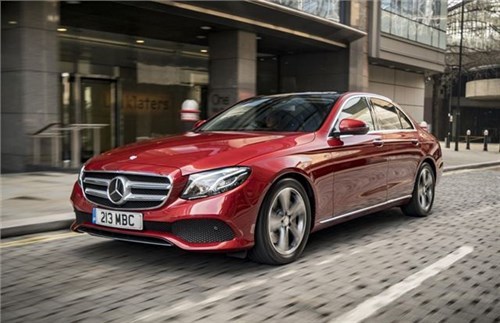 Pulling the other one
Are there problems with the new E-Class auto gearbox? I've just received my new E-Class and have covered 1,000 miles. It doesn't go into 9th gear very often. I spoke to our local Mercedes dealer and he told me the 9th gear only works at over 80mph. I find this hard to believe. I can change it to 9th using the paddles at 65mph on the motorway and it stays there. Strangely, it sometimes goes into 9th on auto when the motorway rises and at other times when going downhill on the motorway. I had the same model in 2012 but this car had a 7 speed autobox, that wouldn't go into 7th when in auto mode, so I used to flick it into 7th using the paddles. I did have problems with 3rd and 4th sticking on that car as well. Mercedes took it in twice to carry out a software update. I was amazed when they told me there were two ways of curing this problem: The first was to connect it to a computer for 4 hours and run a software check. If this didn't work, it would have to connected to the computer for an 8 hour software check. I found this hard to believe at the time. So I find myself naturally suspicious of the suggestion "it only works over 80 mph".

KB, via email
This isn't a problem. It simply reflects the ratio of the 9th gear, which is probably something like 50mph per 1,000rpm. How well the car will pull a gear like this depends on the torque of the engine. We drove a new 8-speed BMW G30 530d from the South of Spain to Surrey and while it would pull 8th at the French Autoroute limit of 81mph, it would not at the UK 70mph limit and had to drop a few gears to regenerate its DPF.
Thick answer
In response to JB's oil consumption problem with his 2011/61 Audi A5 (Drinking problem, 18th February), I had a similar experience about 10 years ago with a petrol Skoda Octavia (and it was roughly the same age). I stopped using the recommended low viscosity oil (0W – 30, as I remember) and switched to something thicker (probably 10w – 40) with an immediate and dramatic improvement, which was maintained until I eventually sold the car at around 150,000 miles.
AS, via email
That's a very interesting and useful tip. Thank you. If it solves the problem, it's difficult to understand why VAG does not recommend this. Possibly because another reason for high oil consumption is a blocked EGR valve failing to create negative pressure.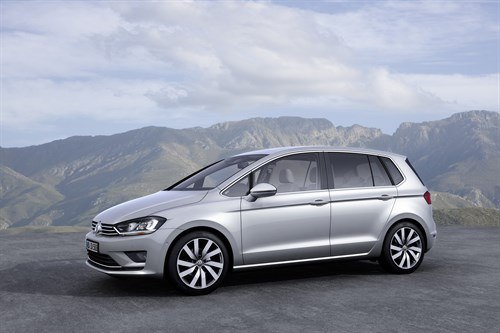 Sport Van Fan
In the Telegraph a month ago you recommended a VW Golf SV 1.4 TSi as a suitable replacement for a Mercedes B-Class diesel. The Golf SV is also on my radar but I would like it with the new 1.5TSI engine, which is scheduled to be available from March on the Golf. The VW website does not indicate if or when this will be available on the SV too. Do you have any further information?
TA, via email
No. It will take some time to reach other models such as the SV. Theoretically no problem because of the MQB commonality of parts, but no word yet as to when it will reach the SV, or how much an SV 1.5TSI will cost. There are two outputs: 120PS and 150PS.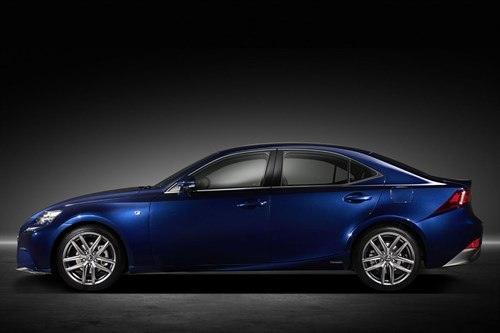 Cushiony number
If I buy a Lexus IS 300h with 17-inch wheels and 225/45 tyres, where is the best place to buy 16-inch wheels and tyres to replace them. I think this is your recommended strategy for the best ride comfort and fuel consumption, is it not?
MW, via email 
You can still get the IS300h SE on 16-inch wheels or you can buy a set of 16-inch wheels from http://www.tyremen.co.uk/ Tyre size is 205/55 R16 and the excellent Michelin Cross Climate tyres come in that size.
Click to Honest John's Motoring Agony Column 18-03-2016 Part 2
Comments
Author

Honest John
Latest