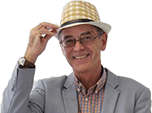 Honest John's Motoring Agony Column 7-1-2016 Part 2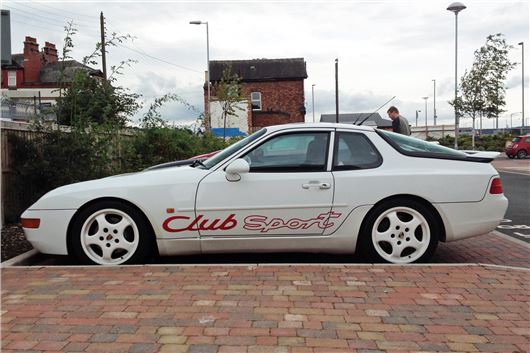 Published 06 January 2017
Click back to Honest John's Motoring Agony Column 7-1-2016 Part 1
Joining the club
I'm looking at Porsche 968s. Do you think the CS is a good medium term bet?

PR, via email
The 968 Club Sport is a real classic, but it depends on the condition. There are some in spectacular shape: real showcars. Others have been track-dayed to near death. Engine has a peculiar arrangement of two timing belts and they need to be replaced and re-tensioned exactly right.
Cold chips
A friend has a 1999 Ford Galaxy and she dropped the ignition key, which fell apart and the chip was lost. The AA chap fitted a new chip, but the "control panel" will not "recognise" the new chip. He tried at least 5 other chips, but with the same result: nothing. She even found the original chip, but still nothing. We would appreciate any ideas.
JG, Wisborough Green
Sorry, can't help with that. The original chip will have lost its coding from being separated from the battery for more than 10 seconds. Unfortunately you're probably in the hands of a Ford dealer. I don't think Timpsons or one of the specialists here can help: /useful-websites/specialists/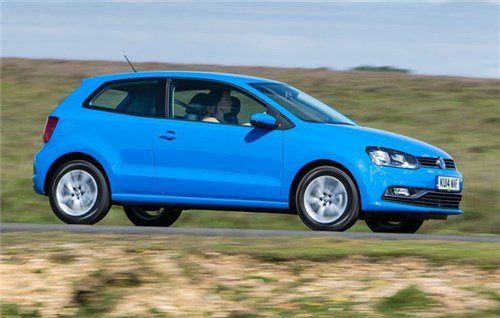 Reversal of misfortune
I acquired a May 2015 VW Polo 1.0 manual in August and it has now 15k. It has been running perfectly except a couple of days ago it became difficult to select reverse. It would resolve itself after moving the stick into other gears. However, my wife was driving it on a narrow country lane and was confronted by an oncoming wagon.  She had to reverse some distance uphill to allow the wagon to pass. During this manoeuvre smoke came from under the bonnet and there was an acrid smell in the cabin. Since then the car drives ok, except for a lingering smell. Admittedly, we have not tried to reverse uphill, it is ok on the flat. Is the difficulty in selecting the reverse gear anything to do with what I suspect is the clutch wearing? I don't detect any clutch slipping in normal driving.
CK, via email 
I think there is a problem with the clutch. Unfortunately the VW factory warranty on a clutch is just 6 months, so you need to hold the dealer, not VW, liable for selling you a car with a problem that must have been developing on the date of sale. If he says there is nothing wrong with it, write a letter to him stating that the gear selection problem and the clutch smell occurred in December 2016, just 5 months from dater of purchase, and that you brought it to his attention, so if you suffer any further problems with the clutch it is his responsibility. Send it by Post Office Special deliver, keep a copy and staple the certificate of posting to the copy. You then have an official matter of record.
Wait and CC
VW has now advised me it's time for the emissions service of my VW Passat CC. They assure me there will be no negative impact on a whole range of performance factors. However, can I be reasonably certain there will be no more 'nasties' further down the line that we are not told about at the moment? As I'm intending to keep the car, and it's going very well, would I not be better off by just ignoring this service and carrying on regardless?
TJ, Romsey
From what we can gather from a reader who put his Yeti 2.0TDI on a chassis dynamometer both before and after the emissions fix, it seems to involve increasing the revs at which peak torque is developed, making the car less drivable. I wouldn't.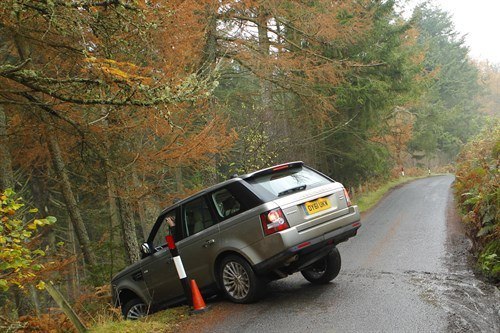 Four by flaws?
My wife is after a good used 4x4. We had a 2005 BMW X5 3.0D that was very good. She is interested in one of the following: X5 4.0D; Cayenne; Merc ML; Merc GL; Range Rover; Range Rover Sport.
She's after something sporty. It will do up to 10k/yr - combination of local trips and motorways only. Budget is approx. £30,000. Any thoughts on the above (or anything else you'd recommend) would be great.

RS, via email
The sportiest to drive here is a late first shape Range Rover Sport TDV6 or TDV8 with the 8 speed automatic transmission. Also the best off roader, but not necessarily the most reliable. Range Rovers are like driving a block of flats and you have to take them very slowly round roundabouts. Cayennes are quite sporty and available with V8 petrol engines as well as diesels. Merc GLs are wonderful, but huge, older ones best with the V8 diesel but okay with the V6 diesel. MLs not so good. But I think she's going to plump for another X5 because of your experience with the first one. All covered, warts and all, in /carbycar/ Warts in the <Good and Bad> section.
Life sentence
I have a 2008 Jaguar XF V6 petrol car. Whenever I asked the Jaguar dealer about changing the gearbox oil I was always told not necessary: maybe at 100k+. Well, it has now only done 50k and I have gearbox problems. I took it to the approved ZF gearbox centre.
He said immediately "when was the last oil change". ZF said that gearbox needs an oil change every 40k or so or it will probably  develop faults. So my question is, since I have been repeatedly mis-advised (according to the gearbox manufacture specialists  and put off the job I actually asked them to do, can I sue Jaguar for the repair cost? If they had not given the wrong advice I would have had the service and not likely be facing a £3,000 repair bill!

PG, Ipswich
Jaguar used to tell this to every customer when its cars were fitted with 4-speed automatic transmissions. But toque converter boxes with 6-speeds or more need more frequent maintenance. If you bought the car from the dealer who persistently told you the transmission oil did not need to be changed, then I think you have a case against him. Money changed hands, so there was a contract and it has turned out that part of that contract was incorrect information that directly led to the demise of the transmission. Even if you regularly used this dealer for servicing, which you paid for, the incorrect information could be construed as part of the contract. Mention this to the dealer and, depending on the outcome, be prepared to take the matter to Small Claims.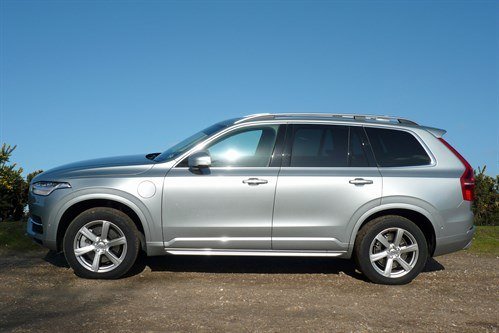 Short haul travel
I have been quoted £1,000 to fit a towbar to my 2016 Volvo XC90, which I will only need to tow a small camping trailer. I'm considering buying a 2001 Nissan Micra with 28k on the clock for £700, fitting a towbar to this, and also having a useful third car. Am I just looking for trouble in doing this, or is it worth spending the £1000 on the Volvo towbar.

OL, via email
It is illegal to fit a towbar to any car since 1999 where the towbar is not EC type approved for the car, so you will run into exactly the same problem with the Micra as you have with the Volvo. In the case of the Volvo, if it is an automatic, Volvo also increases the transmission oil cooling and this may not be a necessary expense to pull a small camping trailer. But the dealer may argue that the presences of the towbar implies to any prospective future owner that the car can pull the full certified weight.
Scamdalous behaviour
I would appreciate any suggestions you can give with regard to the following. In early November my wife had an email from her car insurers (LV=) saying they had been notified her car had been involved in an "incident" and asking she called their offices. We initially thought the email was a scam, it was badly written and gave a Freephone number to call which when I checked I found was an unregistered number. However we did call – using the number shown on her policy – and were astonished to be told the report LV= had was a "parking incident in London".  Although we have a date, LV refused to tell us where or at what time the alleged incident took place. LV were told by my wife the car has never been taken inside the M25 and if my wife was going to London, she'd use the train.  As the date of the incident was in late September, we were annoyed LV could offer no explanation as to why it was almost 7 weeks from the date of the incident to when LV contact my wife.   The call finished with LV promising to come back to my wife with an update as soon as possible. By the end of November, as we'd heard nothing further from LV, my wife sent a letter (by post and email) asking for confirmation the incident had been investigated and the matter closed. This seemed to prompt LV who then called my wife in the 2nd week of December saying that the 3rd Party Insurers wanted to inspect her car.  We were very reluctant to agree to this - we would have been happy for LV to inspect but were concerned that the 3rd Party Insurer was going to do this.  LV told my wife if she didn't agree, then the incident would remain on her driving record and this obviously would impact on her renewal premiums. I then spoke to my Solicitor and he advised we obtained a Police incident number – Kent Police were very helpful and issued an incident number recording "suspicious activity" with regard to a possible insurance claim.  They were unable to be more exact as LV still refused to provide us with any details of the 3rd party.  Of the record, the Police were astonished by this and felt LV should be challenged.  In addition I took the car to Motor Engineers in Tunbridge Wells, they carried out a visual inspection of the car and issued a letter confirming the car as seen by them was undamaged.  I took record photos at the garage.  All this information has been passed to LV. It is now 3 months since the alleged incident – in that time we have had one written communication from LV (the original email) and my wife has sent 2 letters and 3 emails providing supporting documentation, none of which has been acknowledged.   We've even checked and have copies of bank statements proving my wife used her bank card in a local supermarket on the day of the "incident" – I'm a named driver and my Doctor is able to confirm I attended his surgery on that day. Leaving aside the quite appalling customer service from LV, we are now against a brick wall and have no idea what we can do next.  Do you think there is anything further my wife can do?   As you can imagine the whole episode is proving very stressful and with the holiday period approaching, it would be nice to try and get some resolution.
GD, New Romney
Insurance is supposed to be a matter of "absolute good faith" and insurers and underwrites can hide behind this to frustrate legal action against them. However, ask your solicitor if you can take the matter to the small claims track of the county court, contending that LV= is complicit in a damaging libel against your wife. This sort of thing is happening a lot due to ANPR, cloned registration plates and simple mistakes. But nothing is being done to support the victims. LV= is usually very good, if not the best UK car insurer.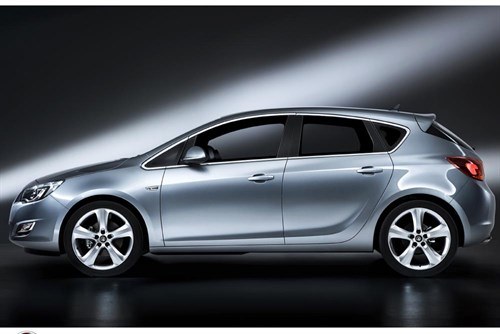 Unwarranted behaviour
I have a 2010 Astra 2-litre CDTI. I was unable to drive the car for 9 months due to a ban. I then took out an insured Network Q mechanical breakdown warranty on the car. My dual mass flywheel started to fail 2 days after I took out the warranty. Now they are sending an assessor to inspect it to see if it was a pre-existing fault. How the hell can they do that on a 76,000 miles car, 6 years old? If they checked cars before taking your money for the warranty there would not be any hassle.
AC, via email
If the DMF failed very soon after purchase of the warranty, then the warranty insurer will naturally assume the problem existed before the warranty was taken out and would void the warranty. You cannot insure against a pre-existing condition.
Dental arithmetic
On Thursday 8 December I parked in Waitrose car park, Northampton. The limit there is 2 hours. I did shop in the store but also went to the dentist. I was allowed two hours free parking in Waitrose. I have now received a bill from SMART Parking for £100 saying that I entered the site at 09.59.03 and left at 12.17.27. I am told that I will be given at discount if I pay £60 within 14 days. I consider that £60 is a disproportionate amount for overstaying by 18 minutes and 24 seconds. Is it worth contesting this charge or should I simply pay up?
DP, via email
Pay up. That was the decision of the Supreme Court Judges in November 2015: /faq/private-parking-penalties/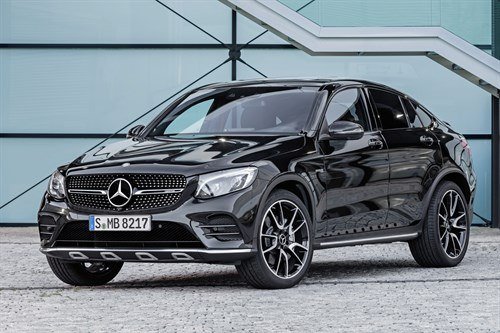 Hopping mad
I have just bought a Mercedes GLC 250D Sport with ordinary tyres. I would like to fit it with run flat tyres. The car has air suspension. I know you like these particular cars and that you advocate run flat tyres.  In terms of comfort, can I expect a dramatic deterioration, bearing in mind that this type of tyre was a factory option until recently and for whatever reason is no longer offered by Mercedes?
LS, Leics
MB has a problem with the tyres on GLCs and GLCs Coupes. I've received a number of complaints and confirmed the problem with colleagues on Parkers Guide. If the compound is too stiff, the tyres hop and jump when 3/4 lock is applied and that will be why they no longer offer it on runflats. There's more to this. Possibly a geometry problem with the AWD system on RHD. Possibly a problem with the centre diff locking up. There have been a lot of complaints. Latest developments in this news item and the thread beneath: MB Refuses to Fix GLC Crabbing Problem.
Legal implications
I am uneasy about the procedure my Insurer is asking me to follow regarding a claim on the 3rd Party involved in a traffic incident with my wife. I am the policyholder, and my wife is a named driver. Last August she was driving the car, and was bumped in the rear off-side by a large delivery vehicle: a 40 foot artic. There was no injury to my Wife. My car was repaired at a total cost including VAT of approx. £1,400. I was required to pay my policy excess of £350 to the repair company, leaving the insurer to pay the balance of £1,050. The photos taken by my wife show no more than scratches to the bumper of the artic.  We provided the Insurer with a detailed account of the situation, Later the Insurance company said that the Transport Company disputes liability, and refuses to pay any part of the cost of repair. Our Insurer asked if my Wife was prepared to go to a Small Claims Court to assist with the claim. She agreed. Now we have a letter from a Solicitor, appointed by our insurer, which looks to further the claim. The wording in the Solicitor's letter states that I am the Claimant: the contract for provision of legal services is between the Solicitor and myself; thatbI have the primary responsibility for the payment of the legal fees; that I am responsible for costs if the 3rd Party successfully defends the case; and the Solicitor has quoted the hourly rates of its Staff. This is a far cry from being asked simply if my Wife would testify at a Small Claims Court The Solicitor's letter also quotes the Claim amounts, and requires me to verify them: at £350 Policy Excess + Repairs  £1,400 + Costs £30, total £1,780. This looks wrong. I think that the amount of £1,400 includes my excess of £350, and that the claim should total £1,430. I phoned the Insurer yesterday and queried this. They said they will write a letter to me confirming they will pay all the costs involved. Also they insist that the Claim amount is correct, that it is entirely normal to add the excess to the repair cost. I am not happy to verify this. I ask for your advice, is this normal procedure? Is their summation of the costs the normal method? What's the best way to proceed?
AA, Wakefield WF2 6RE
Unfortunately, unless you had taken out separate legal cover with your policy, you are liable for the legal costs. So unless you get that letter, call a halt to all proceedings. Your insurer initially failed to pursue the Third Party for the costs because it didn't want to pay the legal costs and court fees. So the solicitor is ensuring they are paid. You need to get in touch with timkelly@motorclaimguru.co.uk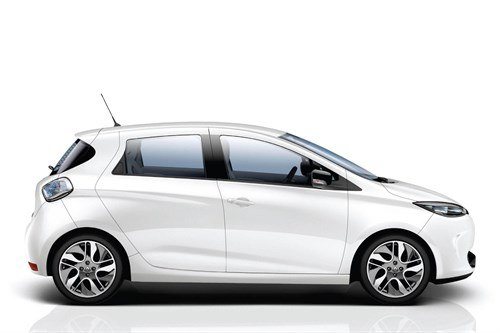 Rejection re-fused
I purchased a Renault Zoe on 1st September 2016 from Seward in Portsmouth and it has twice been recovered on the back of a lorry. The second time this happened was a "total paralysis" event. The car has been in the garage for over 6 weeks and in that time I was told it was ready for collection and a collection time was arranged. Somewhere between that notification and my going to collect it (less than 24 hours) more warning lights came on and I was told they weren't going to let me collect it. I have (two weeks ago) said it is not fit for purpose. They are saying they still have a right to repair it and I might be liable for depreciation if I cancel the agreement. The car is brand new and has been in the garage for almost as long as I have had it. I have returned the hire car under my own steam. Surely I have a the right to reject it (it still isn't ready incidentally) and b) to be restored to my original financial position prior to purchase? Any help would be very gratefully received.
LM, via email
Yes, you do have a full legal right to reject it and I think this would be upheld if the dealer continued to be difficult and the case went to the full County Court. However, a County Court case will cost you dearly: solicitors, barristers and court fees. You could expect to have to spend at least £1,000 and as much as £10,000. Law here: /faq/consumer-rights/  (Small Claims is only for amounts up to £10,000.)
Click back to Honest John's Motoring Agony Column 7-1-2016 Part 1
Comments
Author

Honest John
Latest