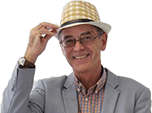 Honest John's Motoring Agony Column 21-01-2017 Part 1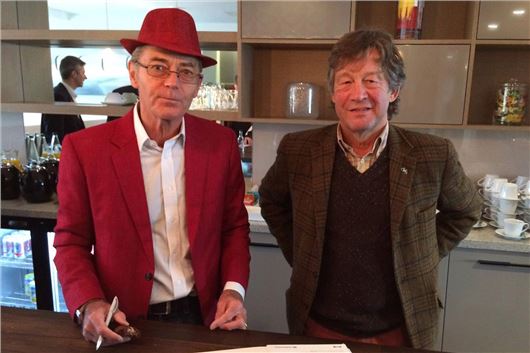 Published 20 January 2017
This week's automotive anecdotes involve alien invasions, broken spoilers, acid attacks, stretched Skodas, assaults on batteries and more motoring maladies than you can shake a gearstick at. 
As usual, emails to Honest John should be addressed to: letters@honestjohn.co.uk  Please try to keep them as short as possible.
Cover story
I was born in 1943. My driving license was issued in South Africa on 28 June 1968 and is due for renewal on 7 March 2018. No previous accidents, convictions or outstanding transgressions. My friend, whose car I wish to drive, lives in Boston. Lincs and the car is a 2010 KIA Picanto Strike, 1,098cc 5-door manual .I will be in the United Kingdom until 29 April 2017. I would appreciate it if you could advise me about vehicle insurance 
MJL, South Africa
The first thing to do is find out if you can get temporary cover on your friend's insurance policy. If he's with RIAS, then this is quite likely, but it isn't cheap. If you can't get temporary insurance on his policy then try https://www.aplan.co.uk/, but, again, it won't be cheap. It might even be so expensive that it will be cheaper for you to hire a small car at the airport with insurance included. It might also be worth trying http://www.dayinsure.com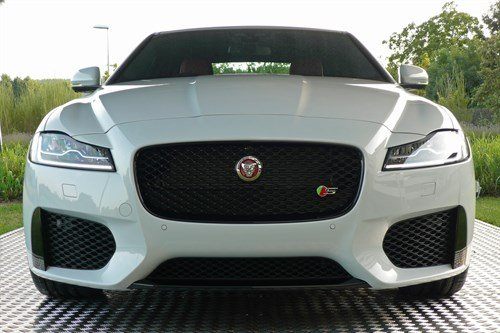 Thoroughly spoiled
I have a 2015 Jaguar XF R-Sport and have scraped the underside of the tips that are part of the front spoiler. The paint has been scraped off the size of a thumbnail on these two little projections. Being a 'fuss pot' I want to get them touched up, but even by my standards putting it into a Jaguar paint shop seems OTT. Would one of these 'Chips Away' mobile guys do this kind of job and would it be a fair paint match and last, it's not seen but I know that I have marked it. And I want to repair the damage.

MN, via email
Yes, this is the sort of job for one of them:  /faq/damage/
Coming clean
I've just read your comments in 'Ask Honest John' about hand car washers using acid-based cleaners. I'm a bit concerned about this as, due to health issues, cleaning my CR-V iEX isn't easily done. Since we bought the car in August we've used hand car washes based at Sainsbury's and Tesco. The Tesco team seem much more organised in that they use pressure washes and seem to be under the Tesco brand. They are also much more organised and appear to get cars through a wash pretty quickly. However they all seem to be quite good on the overall clean and the car did look much better after. The car had LifeShine paint protection applied and I have a full supply of AutoGlym cleaners provided as part of the package. We've cleaned it a couple of times ourselves since August using them, but the last two cleans were done by hand car washes as the weather was not good and getting a car washed while shopping saves a lot of time. As you can imagine, reading about hand car washes using an acid based cleaning fluid that causes problems is a bit worrying. I'm concerned that using either of these operators regularly could cause damage to the LifeShine treated paintwork or invalidate the LifeShine warranty. I'm quite happy with my alloys, as only the flat surface of the wheels is bright and area between the spokes is painted black. I'm not keen on putting the car through an automated car =wash either. If it's better to do the job at home, we have a Karcher pressure washer, which is pretty good once you work out how to use it. I'd appreciate your thoughts on this.
SJ, Norwich
My car got extremely dirty over the last month and I was on my way to the local Jetwash this afternoon when I decided the weather was mild enough for me to do it myself. So bucket, Autoglym car shampoo and a big sponge, followed by a couple of wheel cleaning brushes, then chucked three bucketfuls of cold water over it and synthetic chamoised it down. Took about half an hour, but better than queuing at the Jetwash or getting it scratched in the carwash machine. If you are worried about what your local Romanian crew is using on the wheels, ask them.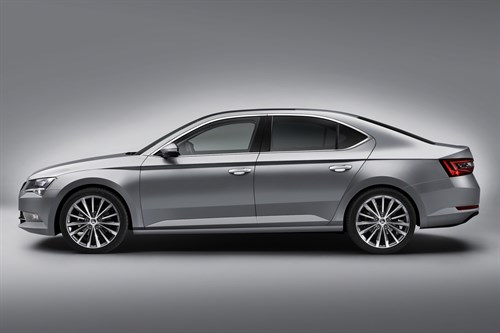 Superbman
I'm thinking of changing my 2009 W211 Mercedes E-Class E220CDI  with 74,000 miles, guessing that it may not be long before its excellent reliability gives way to built-in obsolescence of expensive parts. Current top replacement is a Skoda Superb 2.0 TDI: looks great value for money, promises lower running costs and it'll be a relief to escape from a local Mercedes dealer with rock-bottom servicing standards. But you recently sounded a warning about buyers expectations of VW Group vehicles and wonder whether you might advise me to look elsewhere.
JC, via email
The Superb is almost an all-new car, with a new generation of VAG EA288 manifold in head diesel engine, and if you go for an auto it will be the 6-speed wet clutch DSG; possibly the new 7-speed wet-clutch DSG, but not the disastrous 7-speed dry clutch DSG. It will need a timing belt replacement every 3-4 years, plus waterpump, tensioner and aux belt at about £500 all-in, but that's normal for timing belt engines: /road-tests/skoda/skoda-superb-2015-range-road-test/
Dishonourable discharge
I am the guy with the Ssangyong Tivoli, who regrets p/xing his FIAT Barchetta. My Tivoli has a flat battery again. The car was one year old in September last year, and came with AA cover for one year. The car is not used that often, but it is parked in a locked double garage. When the car was one year and one week old, it would not start, battery flat as a pancake. The supplying dealer came out and jumped it, and I then tried to use the car as often as possible. I have been away in Spain for 2 weeks. Today is the first day back to work, and again a flat battery. Awaiting the AA, which I have had to pay for. I have just phoned the garage, but he gives me a load of waffle about the car having so many demands on the battery, air-con, heated seats, Bluetooth, etc, but seriously in this day and age, I should be able to leave a car in a garage unused. What is your advice please?
AN, via email
You've got a draindown. A common reason is the interior light delay. The light goes off, but the switch remains live and can drain the battery overnight. Another common reason is the Bluetooth system not shutting down and constantly searching for a paired phone. And another reason is not locking the doors. That leaves a lot of systems running in the background. (Turned out he wasn't locking the doors.)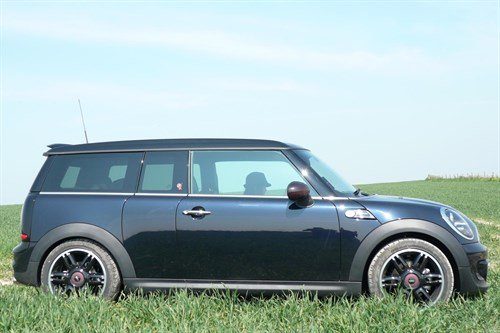 Members only
I have had a 2010 MINI Clubman from new which now has 55,000 miles on the clock. I have been very pleased with it and it carries my dog and 'stuff' well. I had planned to replace it with the new model but when it was unveiled I was disappointed to find that it was no longer a 'small car'. I still enjoy a 'spirited drive' but since my wife had to go in to a Care Home, 80 percent of my motoring is alone and for trips of less than twenty miles with occasional long motorway journeys.  When my wife was still driving the bodywork (of the car) sustained a few minor dents and scratches for which I've been quoted £1,000 by a 'budget' body specialist. Should I pay up (or not) and keep the car until it starts suffering mechanical failures or cut my losses and change it for something else and if so what do you suggest? A British built car would tick one of my boxes. Also, a few years ago I took your advice and bought a 2007 Toyota Land Cruiser to be able to access my riverside work in times of flood, for occasional towing and infrequent carriage of more passengers than are comfortable in the Mini. All of these tasks it has performed admirably well but, being semi-retired, annual mileage is down to about 5,000. When I bought it I was assured that it did not have a diesel particulate filter so that is not a problem, but I have just been shocked by being charged £500 for 12 months road tax. I still need wading and towing capability but I might have to decline the passenger requests.  What would you suggest as a cheaper-to-run alternative?
JE, Loughborough
If you want to p/x, ask the dealer what difference it will make if you tidy the car up. Less than £1,000, then not worth spending the £1,000. Significantly more than £1,000, worth spending it. But that discussion might anyway influence whether you keep the car or not because if all you can get for it is buttons then you might as well keep it. As a replacement, it's worth looking at a Peugeot 2008 1.2 Puretech 130 6-speed with Grip Control. Decent little car with good ride, 50mpg economy and Grip Control to get you out of trouble. That might actually kill two birds because it will probably go to most of the places you need to go in the Toyota LC.
Leak prospects 
I recently noticed water in the rear passenger foot-well, driver side of my 2012 Honda Jazz. There is no water anywhere else. Looking at your website, this seems to have been a common problem with previous models of the Jazz. Are you still receiving reports of this problem on more recent models?

SJ, via email
No, and we've got one in Thailand that copes with torrential monsoon rain. I'd guess your water is coming in through the door or the door seal. Worth making sure that the drain holes in the bottoms of the doors are clear.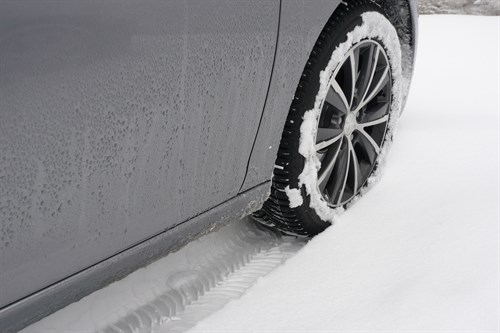 Climate change?
My Subaru Forester came fitted with Yokohama all-weather tyres, Yokohama G91F marked as "mud and snow". These have been good and are much easier than changing to winter tyres as I've done before with other cars. They have also lasted quite well, looking good for almost 32k miles. Replacement time is looming, so how would these compare for all weather grip and longevity with the new Michelin Cross Climates? And, any other tyre recommendation for the rather odd Subaru sizes required (225/60 R17 99V)?
SR, Herts
Happily the Michelin search came up with Cross Climates for your car, probably with a slightly different load rating but Cross Climates usually have a high load rating:  http://www.michelin.co.uk/GB/en/tyres/225/60/17.html/ My experience of Cross Climates on a Honda HR-V were that they improved ride comfort, steering feel and reduced tyre noise at no penalty in fuel economy or tyre life (about 25,000 miles) in addition to their effectiveness in mud and snow.
Double jeopardy
My wife and I have owned two cars for many years with me as the owner of both and my wife as a named driver on two separate insurance policies. I have just discovered that as my wife as named driver is not insured to drive other cars not belonging to us and in addition neither of the full 7-year no claim bonuses we have accrued will apply to her. Is it possible to transfer one of the no claim bonuses into my wife's name?
AC, via email
Not usually, no. But speak to your insurer (or your broker). Many policies no longer provide third party cover to drive other insured cars anyway.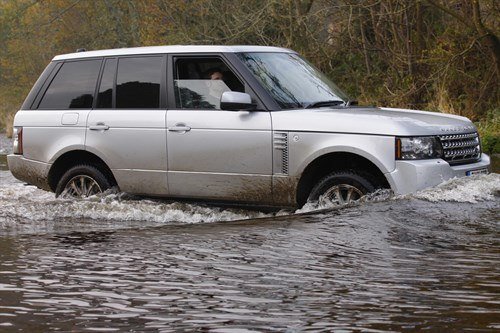 Raging bull
I detest road rage but just before Christmas I witnessed a choice exchange in Cobham. I did not see what the incident was about, but heard large man in Range Rover Vogue shout to chap in Fiesta, "You're a small man in a small car with an even smaller penis." Quick as a flash Fiesta man responded, "So you're telling me and anyone who can hear that you're a bigger prick than me. Happy Christmas." And drove off.

PO, Surrey 
Perfect.
Newbury fruits
We seem to have many drivers here in Newbury (and I am sure in other towns) who indicate left or right when intending to go straight ahead at a mini roundabout. They indicate to the side that does not have an exit. This of course causes confusion for other drivers and will result in accidents and, in the least, as I witnessed, lost tempers.  The first car approaching in the opposite direction suddenly stopped but the second one thought he should have continued. Many years ago when radar was coming into being for merchant ships there was an expression 'radar assisted collision'. This was because people put their own interpretation of what to do instead of everyone following the well tried and tested 'rules of the road'.
MA, Curridge, Berks
If there is a rule not to indicate on roundabouts until you are about to exit then in today's traffic conditions it is potentially confusing and other drivers cannot anyway be relied on to apply it. What is needed is clear information of your intentions. If going straight ahead when there is a left turn off a mini roundabout, indicating right does tell anyone who could emerge from the left that you intend to go straight on. You then indicate left just before going straight on. (Obviously you need do neither if there is no left exit or if there is no one waiting to exit the left turn.) On big roundabouts it makes sense to indicate right until you have passed the last exit you don't intend to take and only then indicate left. No 'radar confusion' there. You are simply telling every other driver who needs to know what you intend to do.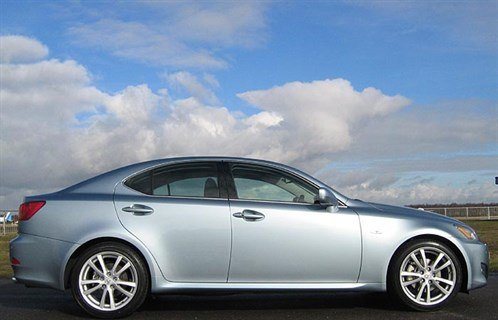 Smoke signals
6 months ago, my son-in-law bought a 2007 Lexus 220D from a branch of a national chain of car dealers in Southport. It has full main dealer service history and 70,000 miles. The only problem was the need for a new radiator or heater matrix, which was done under their used car warranty. Yesterday, he mentioned that 20 minutes into a journey he now gets a cloud of white smoke from the exhaust. I also noticed that, whilst parked outside where we met yesterday, the driver's side of the windscreen was completely clear, but the passenger side was heavily misted as were the rear windows. We had 4 children with us, so we did not have time to discuss these issues in detail. Thinking about it, today, I felt the need to ask your opinion despite not having the full picture. Do you have any thoughts on what the white smoke may be and its cause? Could this be related or unrelated to the half misting inside the car and could all this be related to the radiator/heater matrix replacement, which may be still leaking if not done properly? I guess so, to the internal misting,  as it suggests that the heater matrix or its pipe work  is still leaking (if it was the heater that had to be replaced) but could this cause the white smoke?

MN, via email
If the white smoke is coming out of the exhaust pipe and the car is losing coolant, then there is a problem with the cylinder head. (This is a known problem area with this engine.) If the steam is confined to inside the car then I guess that the heater matrix or a pipe joint to it is leaking. Is there any damp under the carpet? Unfortunately, if he has had the car for more than 6 months, it's more difficult to assert that the problem was present with the car on date of sale, though the fact that the dealer replaced the radiator/heater matrix within the 6 months will help.
Click to Honest John's Motoring Agony Column 21-1-2017 Part 2
Comments
Author

Honest John
Latest