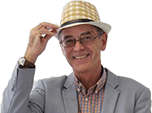 Honest John's Motoring Agony Column 12-11-2016 Part 1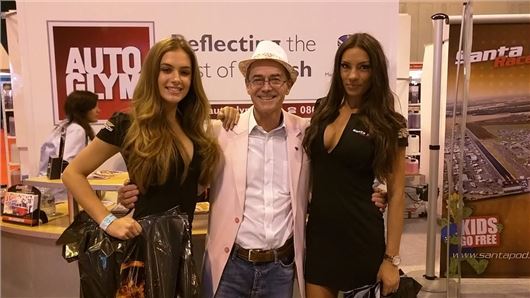 Published 10 November 2016
This week's automotive anxiety concerns views on Roomsters, the as yet undefeated, mistaken identities, a poorly Porsche, a direct question and a total 12,000 words to help keep you motoring with a smile on your face. 
SEE YOU ON STAND 2-473 AT THE LANCASTER CLASSIC MOTOR SHOW TODAY. I'LL BE SIGNING 'CARTASTROPHES'. COPIES ON SALE. CO-AUTHOR GEORGE FOWLER WILL ALSO BE SIGNING ON SATURDAY.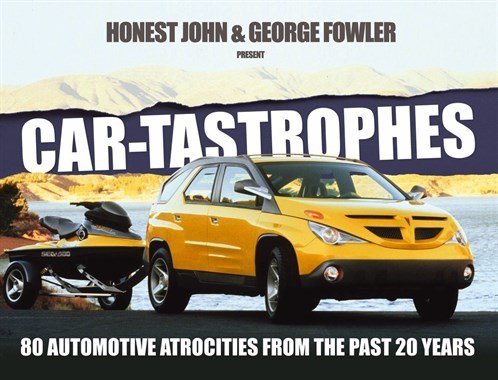 As usual, emails to Honest John should be addressed to: letters@honestjohn.co.uk  Please try to keep them as short as possible.
A Roomster with a view 
I've filled in your questionnaire about what I think of my car. Here's more information, at length, on what I have found over the last ten years and 116k miles with my Skoda Roomster. Without doubt, it's the best car I've ever had, in 66 years driving and 23 cars (at least) including MG TC, Austin A35, Triumph TR2 and Vitesse 2 litre, Mini (chassis no. 000415), Renault 16 (x4), Audi 100 (with LPG conversion), Audi 80, Renault 18, Vauxhall Cavalier SRi, Belmont SRi and Corsa, Skoda Fabia and Roomster.  
ME, Leominster
You can post the entire review of your Roomster here: /owner-reviews/ Lots of happy owners already have.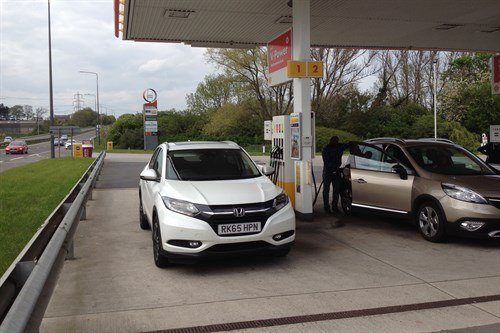 The right stuff
In last Saturday's paper und you stated "use the best quality diesel fuel." When I go to fill up, there only seems to be one pump offering diesel fuel and no indication of different quality criteria. Could you elaborate please? I occasionally get starting problems, usually when the engine is already warmed up, in that it might take several cranks of the engine before it fires. My car is a VW Golf estate TDI new in March 2009 and now done some 71,000 miles. I wasn't aware of injector cleaner. Is this likely to help? Keep up the helpful advice. 
RC, Radlett
The paper removes recommended brand names. Use superdiesel: Shell V-Power Nitro Plus; BP Ultimate; Total Excellium; Esso's superdiesel (whatever it's called). Higher cetane give more torque at low revs and the detergents keep the fuel system clean. But a 2009 Golf whether 1.6TDI or 2.0TDI is subject to the emissions defeat software recall and the 1.6TDI is particularly prone to clogging up its EGR valve that VW dealers routinely charge £600 - £1,000 to replace. I received an email today from a reader with a 2012 Golf 1.6TDI estate who was charged £1,359 for a replacement EGR.
Dodgy Dart
I have today received a second Charge Notice from Dart Charge. I have a March 2016 Ford Kuga through Motability. It has a personal registration, is exempt from Road Tax and obviously I have a blue badge. When I received the first Charge Notice,  giving my registration SR08PJR but on a Peugeot 406 Rapier HDI (90), I contacted them by phone first and was told that this was my car as they had checked with the DVLA. I contacted the DVLA who agreed that my car was a Ford Kuga registered March 2016 and that it is Tax Exempt. They told me to get back to Dart Charge and say that I had no reason to pay the charge. This I did but had no reply, until today when I received yet another Charge Notice telling me that I had to pay £107.50 or be taken to court. I have yet again sent them a complaint and requested a reply.  I wonder how many other people have had the same trouble?
SR, via email
Quite a few because the system is automated and any human control is very cursory. Send them an invoice for your anticipated expenses including loss of earnings for attending the court hearing where you will obviously be found not liable for the charge.
 
Sold as seems
My pal has just bought a 2003 Porsche Boxster on eBay. 80,000+ miles. Genuine private seller, who'd owned the car for 6+ years. He went to collect it, and paid cash. He admits that he was in a bit of a rush and only spent 15 minutes or so at the seller's. He didn't ask any questions during the auction; no HPI check, no looking at the invoices and service history, only a cursory visual examination, and to cap it all he didn't bother with a test drive. 20 miles down the road, the clutch went, leaving him with a large repair bill. He claims that the seller is responsible. I've told him that he's a muppet, and doesn't have a leg to stand on. Who's right?
SR, via email
On a private sale he would only have a case for breach of contract if the vendor had expressly stated "no obvious faults" or something like that. It does not apply in this case. Had the vendor actually been a trade seller in the business of selling cars, the vendor is liable for selling a vehicle with a "fault either pre-existing the sale or developing on the date of sale." If he can prove the vendor is a trade vendor he has a case: /faq/consumer-rights/
Direct acquisition
I recently acquired a 2008/58 Honda Civic 1.4 i-DSI with a partial service history. It has done just over 70k, runs well and is in good condition. Its 70k service, however, has the note "interim" underneath the garage stamp. Should I get a "proper" service ASAP? Also, as it has missed a couple of services, should I go to a Honda dealer or specialist or will my trusty local garage suffice? I'm really impressed by the interior design of the Honda: the speedometer just below the windscreen, the heater within easy reach of the steering wheel and the radio on the same level. I've noticed that other manufacturers have also played with the format, like the original Citroen C4's fixed steering hub and central raised speedometer. Yet all seem to return to the more standardised format of speedometer behind the steering wheel, heater and stereo in the central console. Is this to save money (wiring looms shared between left and right-hand drive) or do innovative designs prove unpopular in the real world?
JR, via email
It's a tricky engine. Eight spark plugs and solid lifters that can be expensive to re-shim. A Honda dealer or a Honda specialist would be best. I was a big fan of the original Yaris central digital speedo that matched your line of sight. Toyota still does this sort of thing on the Prius, and Citroen on the C4 Picasso, but you're right. A lot of manufacturers return to the boringly conventional, then introduce gimmicks like Head Up Displays projected onto the windscreen.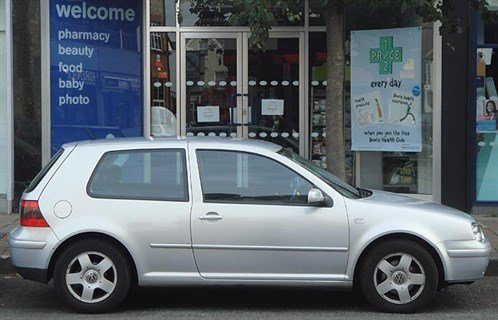 Bumped off
Sadly, our 2007 VW Golf Match TDI with factory sunroof has been written off following a prang after 125,000 miles. We were hoping to keep it for another 125k and have had it regularly serviced. Other than a couple of stone chips and two wheel scuffs it was in excellent condition, inside and out. I have yet to receive an offer from the insurers but wondered what you thought we should hang out for? online research shows trade in at about £2k at a VW dealer against a similar used car. Also, my daughter is now 17 so we will be looking for something safe and reliable that is sensible to insure once she passes her test. Any recommendations gratefully received. 
JD, via email
£2,000 is reasonable for a 2007 with 125k. You might actually be offered a bit more. Best car for the daughter is a Toyota Yaris 1.3. Not a 1.0; not a 1.4 diesel. A 1.3.
Teknacle problems
I purchased a brand new Nissan Qashqai Tekna 1.5 dCi in March this year on a 3-year lease deal, paying an £8,000 deposit. After 3 months, the oil light came on and there was hesitation between 60-70mph. They just told me to top it up as it was a new engine. I refused and told them to top it up. They did top it up and again stated that new engines use oil. I replied that it's not right for modern engines to need this. They didn't follow up on the hesitation. So off I went, only to have the oil light come on again 2 months later. Again they topped it up and told me that the new engines use oil and said that they had updated the software on the EMS for the hesitation. So the 3rd time the light came on I told them that they had to check it. They have now had my car for a month and have checked it out with a camera supplied by Nissan. Their response was that they had dipped the fuel tank and that I had been using inferior fuel (I don't use only one filling station), which has washed the bores and allowed oil to pass the valves. They cleaned the valves and have tried twice to give me the car back. So far they have refused to put anything in writing or give me copies of the technician's reports. Where do you buy inferior fuel? I use BP, Shell and, if I must, Tesco. 
HG, via email
Reject the car as "not of satisfactory quality" jointly to the leasing company and the dealer who supplied it. Demand the return of your £8,000 deposit. Sacrifice your monthly payments for your used of the car. Law here: /faq/consumer-rights/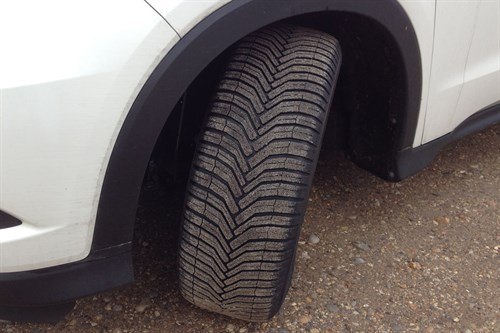 Climate change
I always read the Car Clinic section of the Telegraph on Saturday with great interest. I have seen the Michelin CrossClimate tyres suggested several times as replacements. The Pirelli  tyres needed replacing on my Volvo XC60 (215) D5 AWD at 27,000 miles and I bit the bullet and had 4 Michelin CrossClimate tyres fitted now that the size (235/60/R18 W (107) has become available. You suggested that the noise level would be reduced and the ride improved. My wife and I both commented that they were quieter on tar and chip roads as well as the motorway, the ride is certainly softer with les "bang" on repaired potholes. I hope they wear well as they're not cheap. Thanks for the recommendation – keep them coming.
JB, via email
Many thanks for the endorsement. They do wear well. Mine had 5.5mm left on the front and 6mm on the back after 13,000 miles, suggesting a life of 25,000 – 30,000 miles.
Child's play
I have an ultra reliable 2003 Mk4 TDI Golf. Recently the back left hand door central locking stopped working. The door is now permanently locked (prior to this event the child lock was operating on this door). I am told there is no way of getting to the lock without breaking the inside door trim (as the retaining screws are in the bottom of the door. The lock replacement will be £350 and I couldn't get an estimate for new matching interior door trim. Surely there has to be a way of releasing this door lock (the other 4 locks -- door and boot) are working without any problems 
AL, via email
Actually, the AA can get into locked cars, using a flat hook poked down the window glass to release the mechanism. If you're in the AA, try them. Obviously, don't close the door again until you've taken the trim panel off or fixed the lock.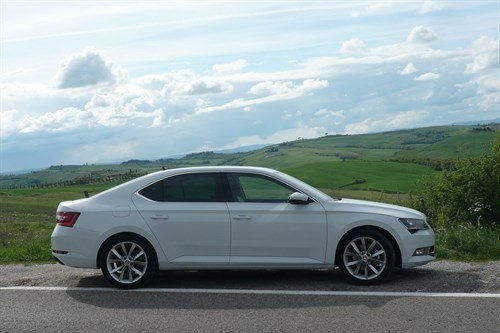 Deal, or no deal?
I have a Skoda Superb Elegance 2.0TDI 170 DSG with which I am very pleased and I don't know of another car that fits my purpose better. I have it on a PCP at 0% finance and pay just under £300pm with a final payment of £10,300 due in June 2017. When I bought the car I had it in mind that I would keep it for way past the 3 year finance period but I am now receiving persuasive marketing from Skoda that there are very good deals on offer currently suggesting that I could have a direct replacement, new, with a discount of just under £5k. That's without trying to negotiate further. If I were to replace it now or before June next year, I could avoid paying out £10k, though I can pay it if necessary as I have always planned to do so. I appreciate that at present there are 7 payments of finance still to make. To date, I have only done 18,600 miles but anticipate doing well over 10,000 miles a year from now on (new grandkids being 120 miles away and requiring a visit at least fortnightly). Is it a good idea to change now or was my original intention to keep the car, the better option? If I do change, do you have a view about the diesel version or the petrol though I have no idea whether similar deals would be available on petrol? I am a little concerned about the current mood against diesel especially in city centres and wonder whether those will escalate and devalue a new diesel disproportionately.
MD, via email
Three points here. 1: The new Skoda Superb is a vastly better car than the old Skoda Superb. 2:  It gives you the opportunity to switch from diesel (which is inappropriate for your mileage and likely to result in expensive replacements) to a 1.4TSI 150 ACT, which is brilliant. 3: And with Sterling plunging 20% after Brexit, it is only a matter of time before either Sterling stabilises or European manufacturers put their prices up. Not by 20%, because that would incite rebellion, but probably by 10%.
Too many carbs
On my Audi A8 3.0TDI quattro, the emissions warning light appeared at eight years and 84,000 miles. Following investigation, when both manifolds were found to have a marked build-up of carbon, which was interfering with the operation of the swirl flaps, I have had both inlet manifolds, electric motors, linkages and swirl flaps replaced. Although I would not previously have considered the engine to be sluggish, the improvement in acceleration and decrease in fuel consumption is noticeable. The thing that puzzles me is the cause of the carbon build up in both manifolds. I had thought that they were delivering air under pressure from the turbo to the cylinder heads, where fuel would be injected and ignited under compression. The only explanation that I can think of is that the turbo rear bearing must allow the passage of some oil, in order to achieve lubrication of the bearing and it is this that was responsible for the build up. The turbo seems to be operating correctly insomuch as the performance is improved (also, I can hear it when it spools up, which is a good sign). Is my assumption correct?
NK, via email
I think you might be right. Failed turbo bearing oil seals. Turbos on diesel engines are usually only cooled by engine oil flowing through the bearings. They are not also water-cooled like turbos on petrol engines. So in certain conditions such as after towing, after long ascents and after steady speed cruising on the motorway it's wise to idle the turbo for a minute or two before switching off the engine so the oil continued to lubricate the turbo as it spools down.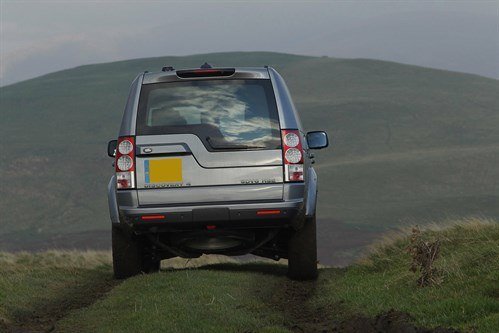 Last days of Disco
I have a 2013 Discovery 4 just out of warranty. On a trip to Devon in June the vehicle developed a serious vibration after stopping for fuel. It did not correspond with engine revs and the vibration was not felt through the steering wheel. It did increase with road speed. It was so bad I thought the vehicle would fall apart. I slowed down and the vibration stopped and I continued my journey, I stopped for fuel again close to my destination and the vibration started again, I took the vehicle to a Devon Land Rover garage and they checked it over but could not replicate the fault. They thought it might be a drive shaft. My return trip to Inverness did not repeat the problem. I took the vehicle to my local Land Rover garage to be serviced and told them of the problems I had. I asked if they would investigate the rear brakes as I was suspicious that the problem came from there. They found the self-adjusting Park brake " levers" seized and the shoes down to metal. They replaced the rear disc/drums, pads and shoes and the problem stopped. But it has started again. Any suggestions?
PB, via email
Common on Disco IIIs and IVs. Unfortunately it looks like more expense replacing the rear parking brake levers or the motors or both.
Roll out the barrel
Yesterday, when I attempted to open the driver's door of my 2005 VW Passat B5 TDI 130 Trendline, the key would not turn; neither could I withdraw the key. We were able to access the vehicle with the spare key through the boot and then open the passenger door. Have you come across this problem before? Have you any suggestions as to how to get the driver's door open and remove the key? I have not used the fob for a long time, always opening and closing manually with the key. Any help will be appreciated.
AC, via email
It could be that the lock barrel just pops out of the door with a little persuasion from a screwdriver. Your model of Passat had a security problem I received a lot of correspondence about when the model was relatively new. With the lock barrel out you should be able to open the door with the screwdriver. If you're a bit nervous, find an independent VAG specialist who will know how to do it. Once the lock barrel is out, you can soak it in WD40 and that should free it up.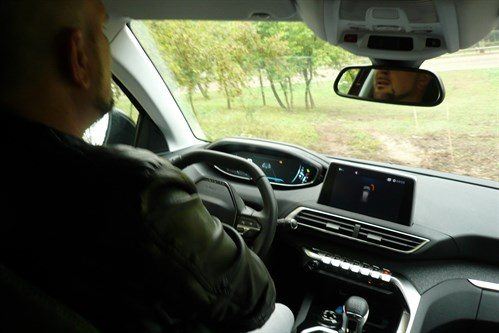 Driven to this traction
I want to know (a) which is the best manual AWD 5-seater, (b) which offers the most efficient engines (diesel and petrol) and (c) which of these would be the best value vehicle?
JL, via email
The first point is that unless regularly venturing up mountains or crossing boggy fells, Peugeot's Grip Control with all weather tyres is better and more efficient than a standard four-wheel drive system. You get that in a Peugeot 2008 (from £18,500) or 3008 (from £22,000). Test of new 3008 here: /road-tests/peugeot/peugeot-3008-2017-road-test/ Peugeot gives real world figures of 47mpg from the 1.6 BlueHDI 120 and 38mpg from the 1.2 PureTech 130. I think these are worse case scenario because I averaged more than 48mpg over 12,000 miles in a 308 1.2 PureTech 130. Alternatively, readers are reporting 45mpg plus from the Suzuki Vitara 1.4T Boosterjet AWD (£21,500). When comparing petrol with diesel you have to take account of the enormous replacement parts cost with diesels: DPFs, EGRs, etc. after 3 years or so.
Heated argument 
Our BMW 218i was purchased in Dec 2015. On a recent trip back from St Malo France we boarded the ferry circa 7.45 and went to our cabin. Some 20 minutes later was asked to ago to reception because our car was very, very hot. The car was surrounded by Brittany Ferries staff. It was indeed extremely hot around the bonnet area. If you had touched it you would have burned yourself. (God forbid if it had caught fire.) We drove the car to home to Pirbright very slowly. On arrival the car bonnet area was hot but nowhere near as hot as when it was on the ferry. I phoned the supplying dealer and was told that I should contact BMW, which I did. They sent out an engineer, who told us that a piece of polystyrene had jammed the ventilation system shut. I am concerned that this could happen again with our car and more importantly other similar cars. BMW does not seem to be interested in finding out how this could happen or to do anything about it to avoid it happening again. Your comments would be appreciated my concerns are not being addressed by BMW but they may take it more seriously from you
MS, via email
This engine has a system of electric radiator blinds that shut and make the car more aerodynamically efficient. I guess a flying piece of polystyrene garbage must have jammed them shut. The engine has a turbo that is both water-cooled and oil cooled. The fact that the water flowing through the turbo after you switched off could not itself cool is the reason for the excess heat around the car. However, because the turbo was not able to cool down it might have carbonised some of the oil in the oil feed and oil return pipes to the turbo so I would ask that the supplying dealer replace these.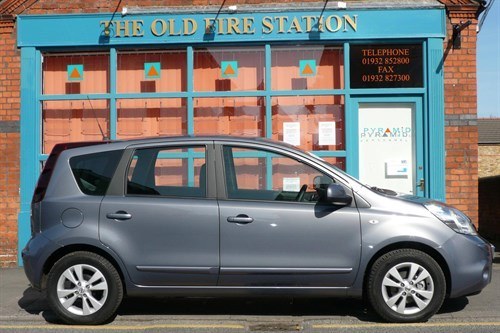 Seasoned
At 20,500 miles the tyre tread depths on my 2012 Nissan Note 1.4 are down to 3mm all round. The current (from new) tyres are Continental 185/55 R16. The car does no more than 4,500 miles a year, but I am considering changing to all-weather tyres before the winter.  My son has them on his Land Rover Freelander for travel in the Netherlands (where he lives), Belgium and Germany and is very happy with them. Do you have any relevant advice, please?
IH, Bodin, Langham, Essex 
Michelin Cross Climates are brilliant and improve the car as well as give it could weather capability. Goodyear Vector 4 Seasons Gen 2 are almost as good.
Stopping stop start?
I have a 2014 VW Golf from new with a stop-start 1.4 engine. I have done 11,000 miles in two and a half years, mostly short journeys.  Earlier this week the battery died at a busy city centre roundabout and I had to call on the services of the RAC. My garage confirmed that the battery was in a poor condition and replaced it. In order to prevent this happening again would it help and be sensible to switch off the stop-start mechanism as two and a half years seems extremely short for such an expensive battery.
PM, via email
If your journeys are too short to recharge the battery effectively then yes, switch off the stop-start.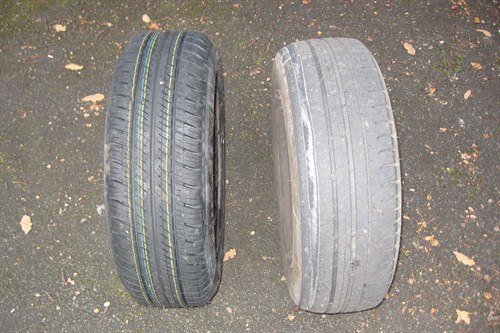 Wear for art thou?
After reading your comments over the years about wear on the inside of tyres, due to road humps, I couldn't resist sending you the attached photo. Recently, I'd noticed the front offside tyre on my Scenic looked slightly flatter than the others, so I checked the pressure and found it needed pumping up. From the outer front of the wheel, the tyre looked fine, but I then thought I should check if there were any nails stuck in it. So I ran my fingers around the surface of the tyre, where it contacts the road, and to my astonishment found that the inner edge was sprouting numerous wires, where it had obviously suffered a huge amount of wear, despite me trying to avoid speed humps on the road. Before fitting the new spare, I decided to take the attached photo to demonstrate the difference between the worn and the new tyre. Keep up the good work.
GR, via email
Many thanks. A true shocker to add to my collection of photos of tyres destroyed by these dangerous blisters on our roads that serve no other purpose than to destroy tyres because, if straddled, they don't slow cars down.
Click to Honest John's Motoring Agony Column 12-11-2016 Part 2
Comments
Author

Honest John
Latest