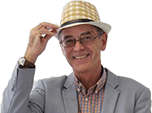 Honest John's Motoring Agony Column 24-9-2016 Part 2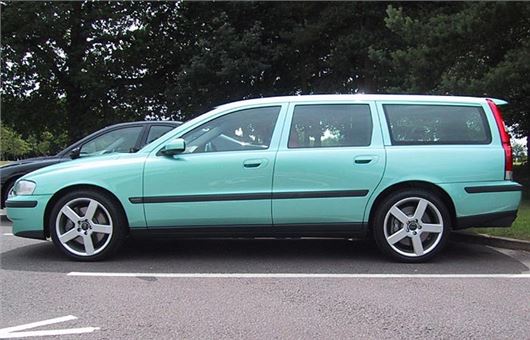 Published 23 September 2016
Click back to Honest John's Motoring Agony Column 24-9-2016 Part 1
Ripping Yarns 1
This morning I received an email from Admiral Insurance, of my renewal due in September for three cars insured fully comp: a 14 year old Volvo V70 insured for me and my wife, and two FIAT Pandas (1 year old and 4 years old) covered for us both and our 2 student daughters aged 19 and 21: £1,712.54. After just one phone call to them expressing surprise at the amount, they immediately discounted it to £1,369.41. After a few hours messing about on price comparison sites, and 2 or 3 more calls to Admiral, the renewal had come down to £986.41. Nothing has changed in the policies themselves. The cover offered is the same this evening as it was this morning. Only the price has changed.
SO, via email
Simply typical of a business that tries to make as much as possible for its stakeholders at the expense of its customers. I get out of the room whenever its idiotic commercials with that actress in the Admiral's hat comes on. She must have been really hard up to take the part. That said, Admiral's Damage Assessment procedure and payouts in the event of a claim seem to be very fair.
Ripping Yarns 2
I just had the same thing as with Admiral with the RAC. Renewal just came through at surprising £339 for family membership: 20% more than last year, though they have sent us special shiny silver cards celebrating the fact we've been with them 5 years. I 'phoned the RAC and they dropped price back almost to last year's price, and when I told them the AA will do same cover (arranged online) as an introductory offer for £199 (and in fact when I entered my details on the RAC website it offered that too) they agreed to match the web price of £199. That's a 40% (£140) saving for exactly the same level of cover, for the sake of one phone call and a few minutes research on the web.
SO, via email
Same corporate thinking. They'll charge what they think they can in order to maximise profits for their stake-holders.
Ripping Yarns 3
Last year I was insured with Endsleigh for £326. The renewal notice arrived yesterday at £769. When I asked them to justify this increase, the only answer they had was that they had changed underwriters and could no longer be competitive. Online I have now insured with Elephant for the same cover for £395. I realise that this common and with automatic payment 5 days before renewal date. Do they hope to catch people?  What is the reason for this crazy, slightly dishonest way of doing business?
AA, via email
The reason is, as you suspect, to make money from people who don't spot it in time. The World is dishonest, but nowhere more so than the world of finance and especially insurance, banking and pensions in the UK.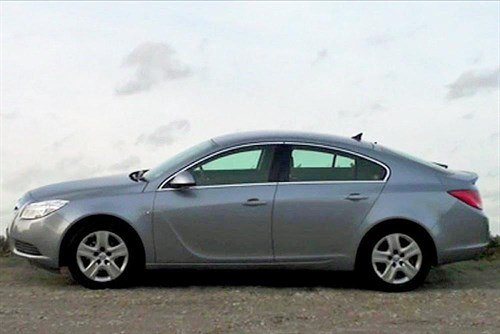 Seizing the moment
My friend advised me to write to you about my 5 year old Vauxhall Insignia Diesel Automatic. The garage cannot trace a fault that happened going at 30mph. Suddenly, the car stopped, locked the steering and went to the left causing the car to hit the kerb. Had it been on a motorway, things could have been a lot worse. Have you any idea what caused this to happen? I would very much like to hear your opinion.
JC, via email
If the engine stopped, the steering would not have locked. It would have become extremely heavy without the benefit of power assistance, but it would not have locked. I would guess your car temporarily lost all electrics, most probably due to a bad connection between the battery earth lead and the car body.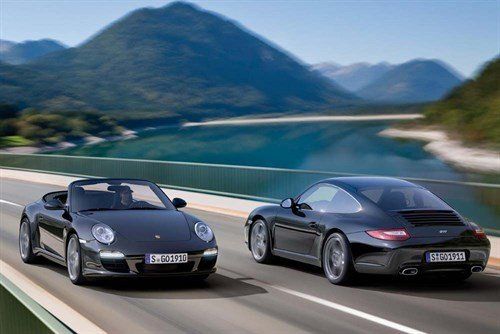 Classy or classic?
I have narrowed down my "classic" purchase to the following: Aston Martin V8 Vantage convertible £40k-ish, a Porsche 911 (991) Carrera convertible non-turbo £50k-ish, or an older classic Mercedes 230SL £60k-ish.  I'm thinking the Porsche? 
GN, via email
A 991 is post-2011 so a modern water-cooled rear engined Porsche. So far, air-cooled Porsche 911 964 and 993s have been good investments and are also good to drive, of course (+/- £40k for a standard 993 Carrera, but a 993 GT2 recently sold at auction for an extraordinary £1.2 million). The Aston is likely to cost most in repairs and maintenance, the Porsche next most and the Mercedes the least. A really good, rust-free W113 Mercedes Benz 'Pagoda' is probably your sensible bet; 280SL by far the best engine and 250 the worst; beware of LHD 'California' spec cars with a hardtop but no canvas hood.
Sold trader
I am on the verge of selling my car and I have never done this before. Can you please tell me what documentation needs to be completed by both vendor, purchaser and officialdom? What are the implications for VED and Insurance? As the car is not three years old, there are no MoT implications. Also, from what I have read in your Daily Telegraph column, it seems that the electronic transfer of money is not 'watertight', so is cash the only ultimately safe way of securing payment for the car? I want to get everthing right.
CE, Bristol
The simplest way is to call in webuyanycar.com and sell it to them for a little under the value that similar cars are achieving at auction. If you want to sell it yourself, you could use Autotrader or Motors UK. To hook a buyer you'd need to pitch the price close to (but not below) the lowest asking prices you see for similar cars. If you take this route you must not allow anyone to 'test drive' the car without showing you that their insurance covers them to do so. If you agree a price, take the money, in cash, in a bank, from which you can immediately transfer the cash to your account knowing that the transaction cannot be revoked. This tells you how to tell the DVLA that you have sold the car: https://www.gov.uk/sold-bought-vehicle/ This tells you what happens over the tax: https://www.gov.uk/vehicletaxrules/ You are then legally obliged to inform your insurer that you have sold the car.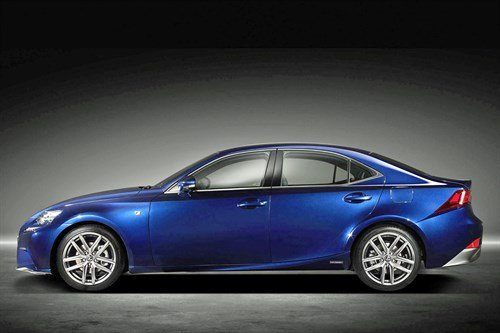 On this basis 
A 2-year old 40k mile CT200h is £14k from a Lexus dealer. The same age and mileage IS300h is £15.5k. Not much difference. Is there anything wrong with the IS to make the used price nearly the same as the cheaper CT? Seems to me the IS much better, nearly the same fuel economy from your Real MPG section, but 220HP, rather than 135HP.

AF, via email
Couldn't agree more. Go for the IS rather than the CT. The IS300h did come in a base spec £30k version on 16-inch wheels, but since it's a lot better on 16s than on 18s, the base version is the one to go for. (AF later found out that the IS300h was the base version, 99g/km, and a lot of them are now coming off fleets.)
The Lex best thing
An old fellow-Para friend aged 70 has just bumped his 197k mile Lexus 430 in Cornwall and has had to leave it there to be disposed of by a friend. He needs to replace it. He likes big engines and comfort, but wants a saloon with smaller dimensions. He lives in London, doesn't venture out of the smoke much and doesn't do much mileage; about 2-3k a year. His wife has an old Yaris. I'm writing to you to ask your advice about what to buy. The car should last a long time. I did suggest a 3-litre petrol BMW of sorts… and that he might consider the same price range as a new small town car - about £10K - such as an Up or similar although he's just sold a house so budget isn't hugely important. He's not a petrol head, hence initially asking my advice.
AS, via email
It probably makes the most sense to consider a base model 3 year old Lexus IS300h that we've just found out are going for around £12,000. 16-inch wheels for comfort, 99g/km CO2 so free annual tax, quite a lot of them now being defleeted at 2 – 3 years old.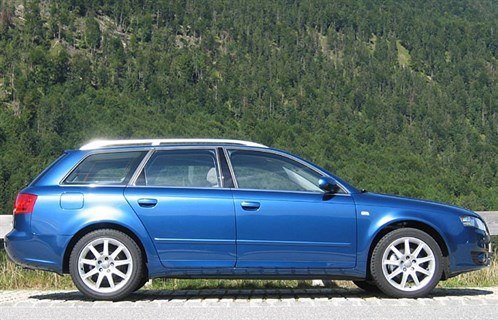 Water, water, everywhere
I have 2006 Audi A4. Every day I have to put in water because the cooling warning light always comes up. The other day while I was sitting in traffic I realised that there is a leak underneath the car, but am not sure whether it is coming from the radiator or what. I am worried now because it means I cannot drive a long distance and also now the season is changing its going to be hot as the anti-freeze is a waste of money because it leaks every time. 
SG, South Africa
The first thing you need to do is establish if it's a leak or if coolant is just being blown out of the coolant reservoir due to an airlock. Get rid of an airlock by starting the car from cold with the coolant reservoir cap off, then running the engine until the thermostat opens and the radiator fan comes on. Then put the cap back on. If you find you're still losing coolant, it could be coming from the radiator itself, from the heater matrix, from one of the coolant pipes, from the waterpump, or from a failed cylinder head gasket.
Driven to excess
I am on a 36-month PCP contract for 10,000 miles a year. If I cover more mileage than anticipated would this be fine so long as it is within 30,000 miles. Or is it based on strictly 10,000 a year? Sorry If I am not very clear.
YS, via email
Total mileage over the 3-year period. So you could do 5,000 miles the first year, 15,000 miles the second year and 10,000 miles the third. Your problem would be excess pro-rata miles if you tried to terminate early.
Pulling the other one
I am thinking about changing my 2006 Audi A6 Avant 2.7 manual for something else about 5/6 years old. I've had the A6 for 9 years now and apart from an early clutch replacement under warranty it's been brilliant for 115,000 miles. We tow a caravan (1,500kg gross) and my questions are: I want an auto box next, so, of my top 3 diesel choices of Audi A6 3.0V6TDI; BMW 3.0d Touring; Merc 320CDI, which has the best (most reliable) auto gearbox? (I remember problems with earlier Audi boxes but this might have been cured?) And do auto boxes used for caravan towing need any special additional cooling?
RB, via email
From 2011 A6 3.0V6 petrol and diesel autos, whether FWD or quattro, got the 7-speed longitudinal s-tronic transmission as in the Q5. This has given a bit of trouble, but in fair proportion to the numbers sold and nothing like the low torque transverse dry clutch 7 speed s-tronic and DSG in smaller VAG cars. I'd guess that for towing it would need an additional transmission oil cooler/heat exchanger and an extra radiator fan or a re-programmed pair of radiator fans. BMW recommends additional engine and transmission oil cooling when towing, which is why factory fitted towing gear is expensive and just fitting as Type Approved towbar limits what you can tow. I'd guess a Mercedes would also need additional transmission and engine cooling. In the past Mercedes could have serious problems because the transmission fluid heat exchanger was situated in the radiator and could fracture leading to engine coolant leaking into the transmission.
Click back to Honest John's Motoring Agony Column 24-9-2016 Part 1
Comments
Author

Honest John
Latest