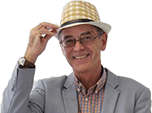 Honest John's Motoring Agony Column 24-09-2016 Part 1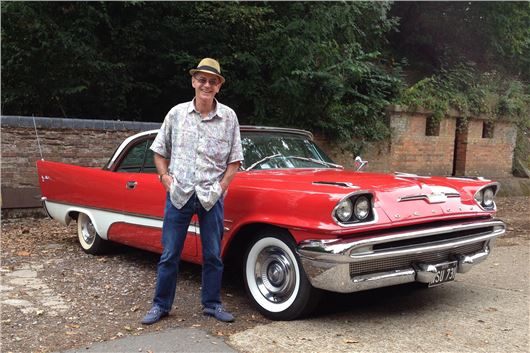 Published 23 September 2016
This week's autonomous rambling concerns backing off, particulate problems, recirculation, NOx nightmares, hire education and more to initiate, elucidate and infuriate.
As usual, emails to Honest John should be addressed to: letters@honestjohn.co.uk  Please try to keep them as short as possible.
Tailer swift
I cannot be alone in observing that the alarming and sometimes positively suicidal practice of 'tailgating' continues to increase at an alarming pace. Particularly on dual carriageways and motorways. With speeds on these roads often in the 80s, is it not time that, through yourself and your colleagues perhaps, there was national debate and action to curb the lunatics who persist in this dangerous pursuit? (It's not just the Golf GTi drivers in reversed baseball caps who are the culprits). My late father, a Police driver, always told me to leave at least 3 car lengths between any vehicle in front. However, almost inevitably, if I am unable to pull over and persist in this in the fast lane I will see in my rear view a vehicle that can only be 5 or 6 feet away and desperate to pass. In the event of any emergency, braking would be impossible and horrendous consequences unavoidable. Unless some form of order can be returned it is inevitable that the carnage on our roads will continue. I would welcome your views and advice. Or could it be it is just me and that I drive an Alfa Brera?
PS, Market Rasen
There are heavy penalties for this in Germany. And all police traffic cars whether in uniform or disguised have camera equipment. So the police will prosecute on evidence. But what I do in this circumstance is get out of the way. I never knowingly hold anyone up and I'd be in lane 1 or lane 2 if I wasn't overtaking anyway.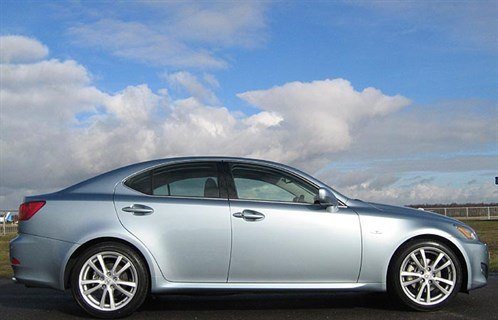 Not well sooted
We currently drive a 2010 Lexus IS220d around 10,000 miles a year, mostly local. The car developed problems with the DPF filter replaced last year at a cost in excess of £500. We were told by Lexus that as we do not do a high mileage we are likely to have DPF problems. Bearing this in mind we made sure we took regular drives on the local motorway and are currently driving over the Pennines visiting my ailing mother, but we appear to be having similar issues again. We had a 2007 Mercedes E280 before and didn't have any DPF problems (plenty of other issues, but that is a different story). We are now looking to change the Lexus and are considering a used (2013-2014) Jaguar XF, but this will be diesel, either 2.2 or a 3.0 litre. We have been assured by Jaguar that if the DPF is showing signs of getting clogged up a warning light displays and to take it for a blast down the motorway. This will clear the filter. Is the Jaguar dealer right or are we just buying into more trouble?
IK, via email
Two substances block a DPF. The first is soot, and that usually occurs when the car has spent too much time on short runs from cold that have not given the DPF a chance to passively or actively regenerate. But after around 80,000 miles most DPFs fill up with ash and that blocks them. At this point they either need cleaning out by the Ceramex process or replacing. Ceramex is usually £350 or so. A new DPF is usually £800 plus. So I wonder if your DPF was replaced at a discount, or was cleaned. If it is getting choked with soot, then it could be that the active regeneration cycle is not working. XF diesels can clog their DPFs with soot if used for too many short runs from cold, but most have been fine. It might be a better idea to get a Lexus hybrid. Lots of base model IS300h (free annual tax) now coming off the fleets from around £12k at Lexus dealers.
EGR anger
I wonder if you can help in another very unhappy chapter with VW and their diesel engines. About six months ago, our 26-year old daughter bought a 26,000 mile 2011 1.6 diesel Golf from her Aunt, who had inherited the car from her elderly Mum. About a month ago she started having trouble with the pick-up of the car, including virtually stalling on a busy London roundabout and, after a couple of weeks of these problems, the yellow engine management warning light came on. She took it to the Twickenham VW dealership that charged £140 for a "diagnostic test". Apparently the problem is the EGR valve. I understand there have been widespread problems with this valve "furring up" and needing replacement unusually early in the car's lifetime. VW Twickenham initially quoted £1,300 for the repair. The car is out of the short manufacturer warranty and, as a private purchase, she has no further warranty. Our daughter can't afford anything like the quoted price. Under pressure, the garage agreed to do the job for £700, with the EGR provided free by VW. Our daughter still can't afford this and VW Customer Service will not budge. VW Wolverhampton has quoted £100 for a further diagnostic check plus  £590 all in to do the job, assuming VW provides the part FoC. There's a lot of commentary on various Forum websites about this problem, and some suggestion of a further recall, on top of the cheat device recall, which will be required for this engine. Surely in the 21st century a VW such as this can't be "fit for the purpose it was supplied for" if a fundamental part such as this fails within five years?
IM, via email
Standard problem with the EA189 1.6TDI recorded over and over again in /carbycar. Of course, this is the very engine that was the subject of the emissions defeat scandal in the USA where, because the cars cannot easily be modified to meet the US NOx limit honestly, VW is being forced to buy back the cars. So what you should do is tell VW Customer Services that your car is subject to the Emissions Defeat recall and if they cannot fix it properly you intend to sue VW GB for the market value of the car, just as owners have received in the USA. I think they might suddenly find that they can fix it FoC then.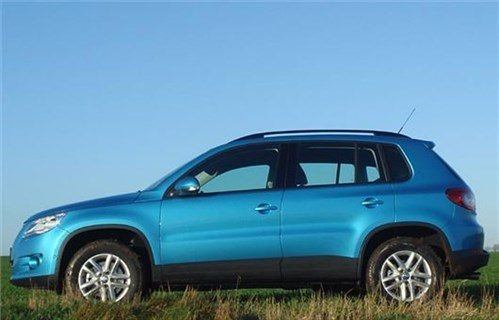 The jaws of defeat
I own a 2014 VW Tiguan that was found to have illegal emissions from new. After several letters from VW UK informing me of this I was invited to take my vehicle to my nearest VW dealer to have the new software loaded to rectify the illegal emissions. On presenting the car (that at the time had been performing very well) I was told it would be returned to me in the same condition as I had left it. The dealer had it for one and half hours, after which time I collected it and drove home. I noticed what appeared to be a rattle in the engine. After driving over the weekend I started to get concerned as the noise continued and even sounded worse. I returned the car to the dealer on the Monday morning and identified the problem. A mechanic accompanied me on a test drive and almost immediately confirmed the noise, which he described as pinking. He said he would send a report to VW UK and await their reply. I drove the car home again and had been there less than an hour when the service managed called asking me to bring the car straight back. That was June 30th, and the car is still not fixed. Mechanics and the service manager and all agree it has the same problem caused by the fitting of the new software. Next, VW sent a technician from HQ. He apparently worked on the car for several days without success. I then received a call from the service manager saying VW wanted my permission to transport the car to VW HQ at Milton Keynes. This is to allow the top technicians to investigate the problem. The car has now been out of my possession for two months with no sign of a solution. I must add that my local dealer has done everything within its remit to help me with courtesy cars and keeping me fully informed of the ongoing situation, but they feel their hands are tied by VW HQ because this is a completely new case. VW Customer Services in Leeds stated this is a unique case that they have never encountered before But they are flatly refusing (in their words) any compensation or goodwill. I am in a no win situation as I have lost all confidence in my car which, when delivered to VW, was in excellent condition mechanically and body wise.
DL, via email
Yours was the fifth complaint I have received of this death rattle in Tiguans after the EA189 'defeat device' modification (now up to 12). I think it's caused by inadequate fuelling. Basically, they have to fix your car and everyone else's or buy them back at a fair market price as they are having to do in the USA. VW claimed: "A very small number of Tiguan customers reported changes to the engine noise following implementation of the software update. Volkswagen Group UK worked with its technical colleagues on Wolfsburg and at UK retailers to understand these reported changes and therefore a revised software update was developed. Customers whose cars have received the software update are reporting that they are now satisfied with the vehicle." For what "Tiguan customers" are telling me, see: carbycar Tiguan reports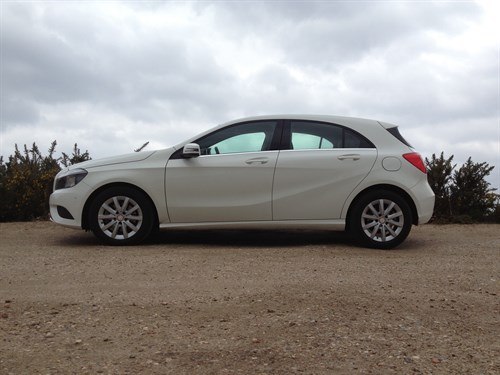 Low rent?
My wife and I are in our mid 60s, and in late July this year I purchased for her a Mercedes-Benz Approved Used A180 Sports Hatchback, just over 12 months old with 12,500 miles, for the cash sum of £15,500. At the time of negotiation I asked the salesman who the previous owner was, and he replied that it had been a Mercedes employee based in Milton Keynes. Unfortunately, according to the vehicle V5C I received yesterday, this is not the case. It states that the previous keeper was Avis Rent A Car Ltd. I contacted the Mercedes-Benz dealer and spoke to the salesman who said he thought, from the registration, that the previous keeper had been a Mercedes employee based in Milton Keynes. I responded that since the car came under the Mercedes-Benz Exchange Plan, 30 days or 1,000 miles, I was considering exchanging the vehicle. We were taken to the cleaners by false representation, and in all honesty who in their right mind would part with hard earned cash for a car that was previously a Rental Car and driven by who only knows, and consequently of low resale value if part-exchanged or re-sold in a few years? I mentioned the Consumer Rights Act 2015 that gave me the right to return the car. Mercedes-Benz then offered to exchange the vehicle or my money back, or a three-year service contract. I settled for the three-year service contract and a Becker Sat Nav thrown in for good measure.
JC, via email
Yes, you could invoke the Consumer Rights Act in this circumstance, but the fact is that any used car less than a year old is almost bound to be an ex-'management' car, ex-press fleet demo, an ex-dealer demo, an or, most likely, an-ex-rental. The fact is that a lot of different drivers driving the same car is generally better for the car than just one driver. Little stigma attaches to rental cars these days because of the horrendous penalties meted out by rental companies for even the slightest damage, and these are immediately deducted from the hirer's credit or debit card.
Tyred and motional
I recently bought an Audi A3 1.4 s-tronic saloon that suffers from road noise. Would you advise what tyres to put on the 18-inch rims currently fitted with Continental 225x40 R18 92 Sport Contact 2 to reduce road noise and dry braking/handling. It wont be driven fast. Will I need to maintain the gearbox by changing the oil. Apparently its a 7-speed s-tronic paddle shift wet dual clutch according to salesman.
CP, Caerleon 
The only way is to fit smaller 16 inch wheels and deeper profile tyres. You can't improve in the 18s. Assuming it's the robust new wet clutch 600Nm torque transverse transmission, it will need fresh fluid and filter every 3-4 years.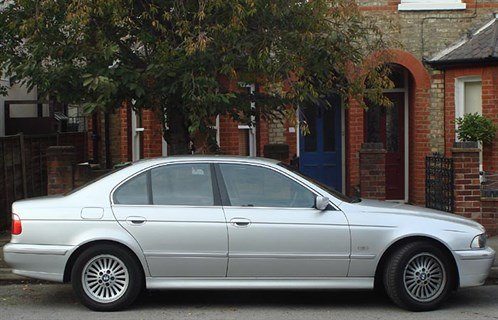 Unused car
I recently acquired a 1998 BMW 520i. It has 115,000 miles recorded and a full BMW dealer service history. However, it has been standing unused in the open for around two years during which the battery died. I was also warned the charge warning light on the dash was permanently illuminated before it was laid up and that it might need a new alternator.  Have fitted a brand new battery, the engine started first time and the alternator is charging as it should but the charge warning light remains illuminated. What might be the cause of this?
PB, via email
Might be failed alternator diodes. Worth getting the charging properly checked. Very fair of the vendor to warn you. Needs an oil and filter change and crucially a brake fluid change because the fluid will have absorbed a lot of water just sitting there for 2 years.
Key issue
The unlock button on my 2009 Renault Clio key fob is becoming more and more difficult to operate to the point that, no matter how hard I press the unlock function, it no longer works. It's obvious that the 'contact button' underneath requires replacement. Other than Renault dealer and the inevitable ££££ signs, any thoughts on a independent repair facility
RD, Rowlands Castle, Hants
Links to keys and locksmiths in this directory: honestjohn.co.uk/useful-websites/specialists/ The first two on the list apparently give very good, very fast and very cheap service, and do Renault keys.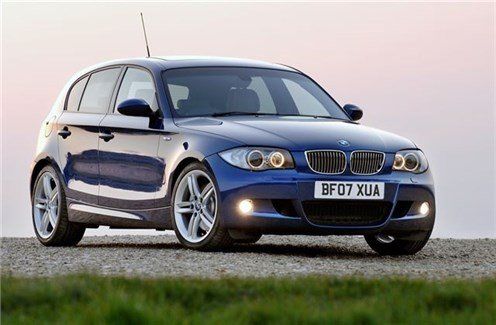 The One to watch
A friend in the office wants diesel BMW 1 Series. He's looking at the 2.0 litre, manual around 2010, up the £6,500. What are the main things to look out for? Are there any known problems with them? I think there are other better options out there (like a Honda) but he seems to have his heart set.
RB, via email
Lots and lots of N47 trouble. See: honestjohn.co.uk/carbycar/bmw/3-series-e90-2005/?section=good/
Broken premise
My Ford Grand C-Max was bought new, under a year ago and has done nearly 10,000 miles. The plastic panel that holds the driver's seat controls has broken in entirely normal use. It seems to me to be unfit for purpose. Both the original dealer and the Ford 'complaints line' decline to repair the item under warranty. Do I have any redress?
MS, Oxford
I presume they will claim that you broke it. I'll log it in our car-by-car databank, but if the supplier won't fix it your only option is to start Small Claims procedures against him and see if he changes his tune. Not worth spending too much money on this for just a bit of plastic, though.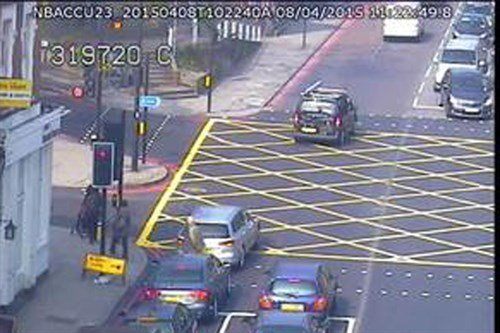 Up the junction
Hello can you please tell me who or which government body I can complain to about yellow box junctions. In the PCN video taken at West Hendon, Barnet there is no doubt I am in the yellow box, albeit I am not obstructing. I do not want to appeal as I have already paid but I would like to complain about the way I was forced into the situation. Had I taken any other alternative I would be abusing the road safety aspect and may have caused an accident. When I returned to the scene the same happened to someone else, so I presume they are making a fortune. I have a full explanation that I feel should be listened to.
AM, via email
There is no one to complain to. It's Catch 22. Unfortunately this is the consequence of yellow box junctions for everybody. They are supposed to speed up traffic flow by ensuring that traffic does not block the junction after the lights change. Unfortunately, if you are half way across a junction and the vehicles in front of you stop, you can be stuck in the yellow box when the lights change and you get done for it. The only sure way to avoid this is to wait until the road ahead of the junction is clear before proceeding into the box. But if everyone did this it would cause as much congestion as vehicles blocking the junction. 
No sense of direction
I have noticed, more frequently lately, that drivers are misusing their indicator light whilst negotiating roundabouts. They indicate 'left' long before they have reached the desired road, leaving others to think that they are leaving the roundabout when in fact they are still going round it. This has given rise to some near misses, followed by abuse. The other day, a man driving an expensive Mercedes came into view with his left indicators operating. As there were two roads he could have taken before reaching me, I assumed he would have left the roundabout long before so I entered. He came whizzing round, sounded his horn really loudly and then hurled abuse at me. I tried to tell him that he passed two roads with his left indicator going but he drove off. Now I wait until there are no vehicles on the roundabout at all before setting off. What are the rules?
AS, Bishops Stortford
If he'd hit you it would have been his fault but your case would be difficult to prove without video evidence. Indicate right until you pass the last exit you don't intend to take. Then indicate left.
Click to Honest John's Motoring Agony Column 24-9-2016 Part 2
Comments
Author

Honest John
Latest