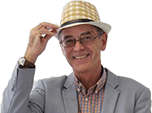 Honest John's Motoring Agony Column 10-09-2016 Part 1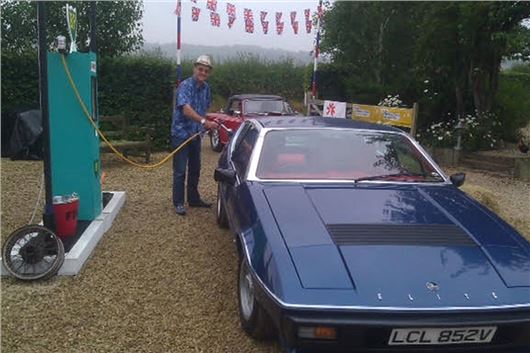 Published 09 September 2016
This week's words on the street involve unhappy returns, tiny trucks, blower jobs, anxious anchors, an oil change Up-set and more answers to questions actually asked.
As usual, emails to Honest John should be addressed to: letters@honestjohn.co.uk  Please try to keep them as short as possible.
Damaged if you do, damaged if you don't
My (very honest) cleaner has a VW on a 3-year leasing contract which is due to expire. Ten days or so ago, she took the car to the dealer for its final inspection where it was cleaned and serviced.   Three days later, she noticed that paint was flaking away from the front edge of the bonnet; something she had never seen before and which she believes can only have been caused by some action by the dealership. When she reported it, she was told that she had left it much too late; that the damage was down to her and that she would have to pay for the repair work. She asked the dealers to look at their cameras, but they refused and became hostile. What advice can you give her? What action can she take? If she does nothing, she will be faced with a large bill that she can ill afford to pay.
GW, via email
This is either going to be a question of proof or, if she takes it to court, who the judge believes. She could refuse to pay any penalty and demand that the dealer take her to the Small Claims Track of the County Court. The dealer might claim that there was damage that only became apparent when the car was cleaned. The judge might, or might not believe the dealer. If the penalty is less than £200, I'd simply pay it. There would be no sensible reason for the dealer to deliberately damage the car in order to impose a penalty.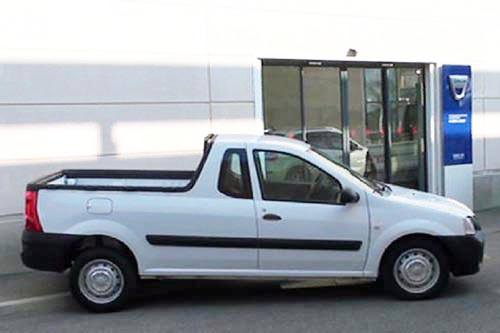 Where can I pick one up?
Do you know of any new small pick-ups or potential new models available in the UK? I have owned a Proton Jumbuck pick-up for 10 years and it has served me very well. I wish to replace it but can't find a small pick-up anywhere in the UK. Would it be legal and practical to buy a new one abroad and have it imported as I know they are readily available in the likes of Australia. Any advice would be greatly appreciated
RT, via email
Your best (and cheapest) bet is to personally import a Dacia Logan pick-up from France.  2nd option a FIAT Strada that comes with three lengths of cab, built in South America, but on sale in Italy. Australia favours Japanese pick-ups, mostly built in Thailand, that have grown substantially in size and are all available in the UK. The last car based 'utes' were Ford Falcons, but production has now stopped.
Blocked drains
On Saturday 6 August a reader complained that his Peugeot Partner had consumed 2 replacement turbos within a few months and you suggested that the garage should have replaced the oil feed and return pipes due to clogging. As well as a gauze that requires cleaning, the manufacturer recommends changing the engine oil and filter presumably because of metallic particles. A mechanic said at their Citroen franchise they always dropped and cleaned the sump and another filter. He said that they never had any problems afterwards. Perhaps DE should be informed that his engine may be at risk of damage.
RB, via email
That's taken as read. When replacing the oil filter a good mechanic would always look inside it for sparkles, which are traces of metal and would tell him the bearings needed to be checked. But replacing the oil feed and oil return pipes is crucial because people switch off turbocharged diesel engines when the turbos are almost red hot and that carbonises the oil in the turbo bearing and oil feed and oil return pipes and eventually blocks the pipes leaving the bearing with no lubrication and impeding the oil flow through the rest of the engine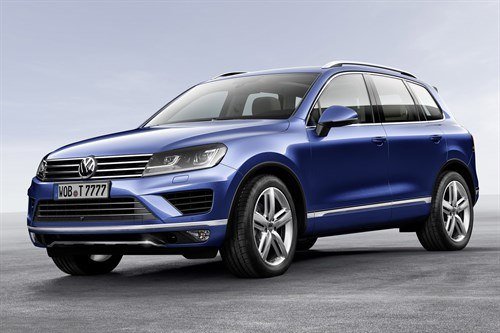 Paddy power
My VW dealer reports that the front brake pads on my 2014 Touareg are 75% worn and that rears are at 70%. The discs are fine. I am minded to have all the pads renewed in a couple of thousand miles. The dealer has quoted me nearly £600 for the job. I obtained a quote from a well known tyre and brake company and for Bosch brakes (which I imagine are what VW would use). The price complete with replacement sensors comes in at £261. This is such a huge difference that I am left wondering whether I have missed some important detail. What do you think? Would I risk my warranty?
RP, Bridport
Yes, of course you risk what's left of your warranty. And because the off road capability depends on the brakes functioning properly (particularly the hill descent control) I wouldn't risk what might be sub standard or the wrong parts.
Disapproved used
Can a vehicle be sold under the VW Das Welt auto scheme when it does not conform to the defined servicing regime set for that vehicle by VW? I have just purchased a 2012 VW Up under this scheme, to find that it did not have its first service until 26,022 miles. I presented this to VW extended warranty and they said that they could not cover the engine under the Das Weltauto used car warranty scheme. Do I have the right to ask the dealership to provide a warranty for the engine, independently of the alleged scheme cover? This is not what I expected from a VW dealership and buying a qualified vehicle from a main dealer, who is clearly not checking the service history on vehicles it is selling on its forecourt.
DL, Forest Row, East Sussex
No. You have a perfect right to reject the car and demand the return of all of the money you paid for with the threat of County Court action if the dealer does not comply. These are your rights:  /faq/consumer-rights/
Shrinking Violet
My husband and I are in our eighties. I am the driver of a Toyota Auris, which, due to osteoporosis, now feels too big (I have shrunk more than 6 inches) and has poor all-round visibility. Could you please recommend a smaller vehicle: lively, reliable and with a high seating position. 
AW, via email 
KIA Venga, Hyundai ix20, Citroen C3 Picasso. Smaller still, a Hyundai i10 or a KIA Picanto or a Vauxhall Viva or a Suzuki Celario. Used, a Suzuki Splash, Vauxhall Agila or, if you can find one, a Toyota Verso S.
Grim Repair beckons
I read with much interest your reply about an 11-year old BMW needing costly repairs, you say that: "Seems that ordinary cars last around 7 years before big bills. Higher 'quality' brands seem to get to around 11 years before big bills". I always thought that Japanese cars would last longer than German ones because they are more reliable. But, is it the case that even though a Merc / BMW / Audi may be less reliable than a Honda / Toyota / Mazda it will nonetheless last longer?
KR, via email
I'm getting a number of cases of 11 year old otherwise impeccably reliable cars like Lexus IS250s and Honda Accords needing expensive repairs to things like injectors, catalysed exhaust systems, touch screens, etc. With German cars, if it isn't the transmission or the engine failing, or rust, it's electrical problems from dried-out contacts or soaked electrics or failed SAM units. Mercedes W221 S Class are worth virtually nothing as a result.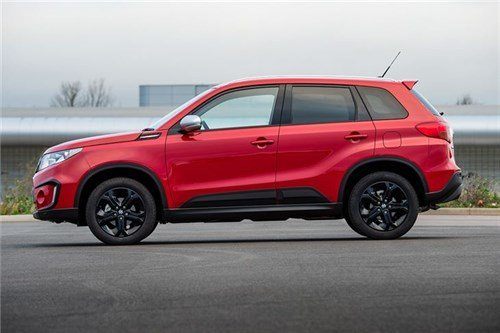 Narrowing it down
I have a Land Rover Freelander 2, bought new in January 2013 and which has now covered 28,000 miles. Generally speaking I have been very happy with the car. I find it very comfortable over long distances and I like the way it drives. My one complaint is that it is a bit too big; perhaps I should say too wide. My wife is unsure about negotiating our narrow and congested road. Our previous Freelander 1 was an ideal size but not nearly such a good car. Is there something that can give me all the things I need? It must have a torque converter automatic transmission, 4-wheel drive, climate control and cruise control. Preferences include chain cam engine (either petrol or diesel), leather or at least part leather upholstery, luggage space ideally not less than that we currently have. We have reached a stage in life where comfort takes precedence over performance and an elevated driving position makes for easy entry and egress. Can you help with any suggestions?
CM, via email
Suzuki Vitara 1.4T BoosterJet 4WD torque converter auto.
Big spender
I am going to spend a month in UK this year. I have a Spanish driving license and I am 35 years old. I have held my license for a total of 9 years, I had a UK license for 8 years and exchanged it for the Spanish license 13 months ago when I moved to Spain. Never had any points nor fines or penalties. I will be driving a left hand drive van on Spanish registration plates. 
JR, via email
Your Spanish insurance will cover you third party. It has to by EC law. If you want comprehensive cover you must get it from your Spanish insurer.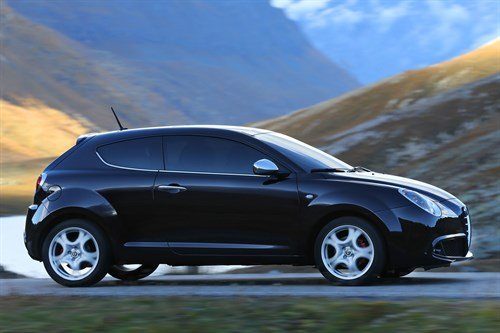 Dip-sick
20 days ago I bought a 53-week old Alfa Mito Quadrofoglio with 3,800 miles on the clock from an Alfa Romeo franchise. On Sunday I checked oil and it was just above the min mark. I took photos sent them to the sales manager and asked for his thoughts on this. He didn't respond, so I spoke to Alfa Customer Care who opened case file pending his response. I chased him up and he sent a casual: "oil level fine; go to any dealer for a free top-up." I'm not happy with this blatant attempt to smother the fire. My email chasing up suggested two scenarios: 1: the 1st year 9,000 mile service basically is a check on fluid levels. Top up where needed. Book stamped but service not done. 2: the car has the oil from when it left factory - so it is worrying the oil level in any car should deplete. The guy's response was they did check oil level and it was just under max. He ignores my question that I've driven 400 miles, so how can a car lose all that oil? There is no oil under car no oil on drive. So I assume the oil was low and they didn't do the service. The big worry is no modern car loses oil. The oil between changes just gets dirty. I want my money back as I think there's something wrong with this car and now's the time to do that, not a year down the line when I'm too far away from purchase date. This dealer has failed in 3 weeks to transfer warranty over. Checked with Car Care yesterday. The registration also hasn't arrived. I'm waiting for advice from Which? Legal and yourself before I go back to Customer Care and this sales manager. If a new car with a total sump and plug capacity of 3.5 litres needs 2 litres to top up it isn't good. Please can you have a think and tell me your thoughts. I want to drop this hot potato fast. 13 grand is too much for a lame horse.
SS, via email
It is not unusual for a new engine to use a litre of oil in 3,800 miles, but it does beg the question what exactly was done at the first service and you are right to suspect that nothing was done. If you are saying that it took 2 litres to bring the oil to full then that is serious, but it is also possible that 2 litres overfilled it. If the engine actually used a litre of oil in the 400 miles you drove, then that is very serious. However, under the Consumer Rights Act 2015, in theory, you can use the doubts about the oil and the fact that the warranty has not been transferred to reject the car within 30 days of purchase: See /faq/consumer-rights/
Admiral Nelsons
This morning I received an email from Admiral regarding my  Insurance renewal due in September for three cars insured fully comp. These are a 14 year old Volvo V70 insured for me and my wife and two FIAT Pandas: 1 year old and 4 years old, covered for both of us and and our two student daughters aged 19 and 21 (one on each Panda): £1,712.54. After just one phone call to them expressing surprise at the amount, they immediately discounted it to £1,369.41. After a few hours messing about on price comparison sites, and two or three more calls to Admiral, the renewal had come down to £986.41. Nothing has changed in the policies themselves; the cover offered is the same this evening as it was this morning; only the price has changed,
SO, via email
Typical of the way outfits like this are run and get away with it. The object is to make as much as possible for the stakeholders at the expense of its customers. I get out of the room whenever its idiotic commercials with that actress in the Admiral's hat comes on. She must have been really hard up to take the part.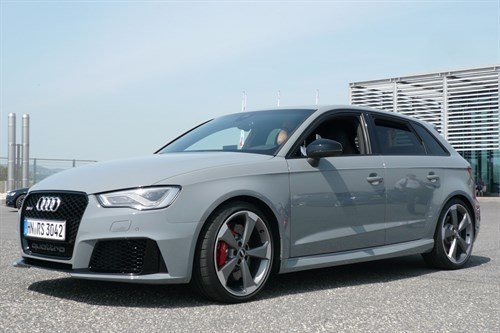 Litre-ally
My daughter purchased an Audi RS3 last August and has done 4,500 miles (her first new car for eleven years). Over the last few months, the oil warning light has come on whilst she was driving and it was necessary to top up the oil. Her Audi garage has told her that as it is a performance car this is normal and will need topping up with a half litre of oil every 600 miles. Is this correct?
GM, Woking
It's correct and can afflict Audis. Wonderful 5 cylinder engine, but filled with synthetic oil on the production line and unless the oil rings are 'loaded' within the first few hundred miles the they can become oil users. But it's now a year old so it needs an oil and filter change anyway (whatever the Audi dealer tells you).
Turners prize
I thought readers might be interested in, and contribute to, a regular item to highlight good ideas for road layouts and signs. I have driven in many countries throughout the world, and to start the ball rolling I would mention the following: 1. In France, they save the expense of putting two complete sets of traffic lights up at crossroads by putting small repeater lights lower down the main pole so that cars stopped at the lights can still see when they change. This saves the cost of another pole and full-size lights on the far side of the junction, and is also less confusing with a more complex junction. 2. In New Zealand (where they drive on the left like us) you may see a sign on the traffic lights at a cross roads saying "Free Turn" This means that if you want to turn left and there is no traffic coming from your right, you can go, even if the lights are on Red. Great to speed up traffic flow and keep things moving.
RB, via email
Not a bad idea.  We could add count-down traffic lights like they have in Thailand and Canada and at roadworks in France. Tell you how long you'll have to wait and how long you've got before green goes red. Most countries that drive on the left allow left turns at red lights if there's nothing coming from the right. Same in the USA but there right turns at lights if there's nothing coming from the left.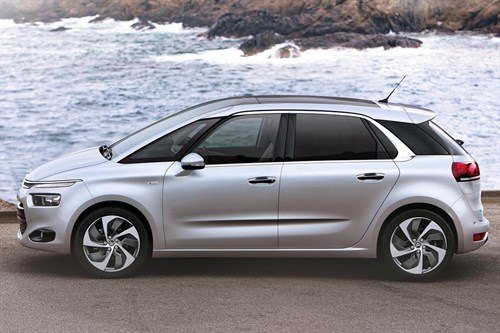 Sloping off
I recently purchased a 2014 Citroen C4 Picasso Exclusive+ and I am experiencing a problem with the hill assist. My car has the EGS transmission with the ECO Start/stop system. The problem that I am encountering is that the hill assist does not hold on lesser gradient inclines. Once the car has stopped, the ECO system switches off the engine, then when need to pull away, I take my foot off the brake pedal and quickly press the accelerator pedal, but in that split second, the car starts to roll back. Then the engine restarts and am able to move off. The distance covered by rolling back could be up to a foot or more. I could easily roll back into another car or even knock a pedestrian over who could be crossing the road behind my car. My previous car was also a Citroen C4 Picasso Exclusive 2009, EGS transmission and also hill assist. I never had this problem in that car as I encounter now and use the same routes day in / day out. I have been able to demonstrate the problem to the dealer when the car rolled back six inches. The dealer performed a software update, but the hill assist still does not work if the stop/start cuts the engine. The car still rolls back six inches. The main thing for me is that I have lost confidence in the car and has I have a 30 day/1000 mile agreement to reject the car, as the fault was reported in the first week. I would like to know what my rights are, in that do I have to wait till the dealership have the car to check over again, and they have said I still have right to reject then if still is a problem, or can I reject the car now on the grounds that nearly 3 months have passed since the problem was first reported and it has not been fixed?
MH, via email
I agree, it's not working to your satisfaction. But if you have the use of both feet then the obvious thing to do is to hold the car on the brakes with your left foot, then gently release as you press the accelerator.  (Apologies if you don't have the use of both feet.) If the car is not "of satisfactory standard" in that the hill assist does not work and that makes it impossible for you to drive it then that is strong grounds for rejection under the new Consumer Rights Act 2015 that theoretically gives you the right to reject it within 30 days. Unfortunately this is new law that has not been tested yet and it won't be until a High Court ruling that you can be absolutely certain of your rights. See: /faq/consumer-rights/ The latest C4 Picassos with a new EAT6 proper torque converter automatic transmission that works brilliantly and has no such problems.
Under rated
Have you heard of John Cadogan? 'Ozzy John'? I have discovered him through a series of clips on YouTube. Once beyond his Australian male caricature image, his messages make a lot of sense. He slates the slavish following of German brands by consumers. Although he praises German cars for the quality of their image and presentation, he damns them for their lack of engineering reliability and manufacturer's integrity. He praises Hyundai, KIA and Mazda not as saintly brands but for listening to consumers and even on occasions adjusting their products accordingly. His views remind me of some of 'Honest John's' recommendations. Why does the public in Australia and the UK not see the light? Every week, I read letters to you from people who obviously believe that established brands are far superior to the newer brands made in the Far East and Eastern Europe, as they ask for your advice after receiving an unexpected bill of thousands of pounds to repair their status symbol just out of warranty. I enjoyed reading your review of the Dacia Duster. If I was in the market for such a vehicle, the 1.2TCE Laureate would be right up my street. JG made no mention of Renault or Dacia. Are they not on sale in Aus?
CR, via email
I don't think you can get Dacias in Oz. My mate over there has a Subaru Outback, not just because of the name. Extremely popular because they don't break. The reason for the "slavish following of German brands" is sheer snobbery. That's it. They don't realise that 'legendary reliability' is a myth. But Renault is making a huge comeback in Europe, simply by realising its mistakes of the past and by making better, more reliable cars. Very smart business plan.
Click to Honest John's Motoring Agony Column 10-9-2016 Part 2
Comments
Author

Honest John
Latest