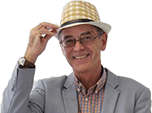 Honest John's Motoring Agony Column 03-09-2016 Part 1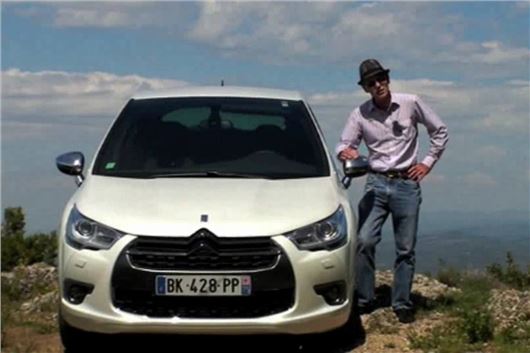 Published 02 September 2016
This week's automotive anomalies cover fears about gears, superfuels, pressure points, overwork, lane excuses and more being there with the bonnet up. 
As usual, emails to Honest John should be addressed to: letters@honestjohn.co.uk  Please try to keep them as short as possible.
Carless torque
Can you please advise which small cars, other than the Mazda 2, have torque converter gearboxes?  Thank you. 
NS, Heswall, Wirral
Suzuki Vitara, Peugeot 2008 EAT6, Peugeot 308 EAT6, forthcoming Citroen C3 EAT6, Honda Civic, Ford Focus 1.0 and 1.5 EcoBoost, all BMWs. No Audis, no VWs, no SEATs, no Skodas, no Nissans, no Toyotas.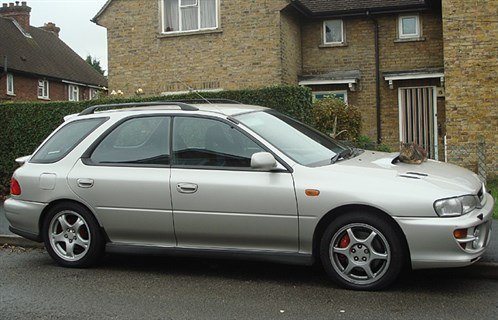 Tex-Mex
I have a 1993 imported Subaru Impreza WRX, bought from a friend in 2002. I usually use the higher octane superunleaded fuel as it gives much better mileage (as suggested in your column a couple of years ago), even compared with the higher price of the fuel used. I find the higher octane is generally about 8% higher in price than regular but my consumption is at least 12% better. I also find the Texaco Supreme Unleaded 97 fuel (which is generally cheaper than other brands) gives even better consumption. Is there any reason for this? Also does it contain the detergents and other engine cleaning products?
AH, Canterbury
Texaco used to be good just after the advent of 95Ron unleaded petrol. They called their 97Ron 'Cleansystem 3'. I'd tried running a GTI on 95Ron, retarded slightly and wasn't happy. But when we advanced it to run on 97 and used Cleansystem 3 the CO2 and HC emissions became minimal. Texaco used to guarantee that Cleansystem 3 would clean up an engine, but later ceased the guarantee.
Seeing red
At what point does the oil warning light come on if you are losing oil?
NA, Nuneaton
Immediately before engine death. Very few cars have an oil light that measures quantity remaining. All have an oil light that warns of lack of oil pressure that could be for a variety of reasons, including no oil left in the engine. It means stop immediately, switch off the engine and don't run it again until it's fixed.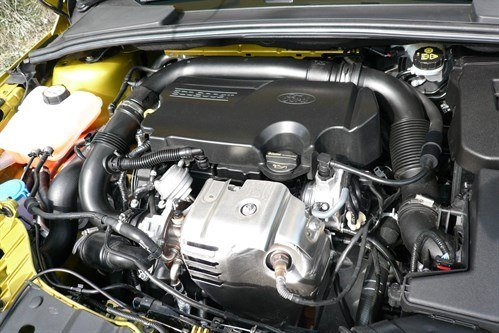 Blowing in the wind
I have read many good reports about the new generation of small turbo boosted engines, like Ford's EcoBoost. Is it yet known whether forcing a small engine to work harder with a turbo has any material effect on engine life and reliability?

AO, via email
Not seeing a lot of problems yet, largely because petrol turbos are watercooled as well as oil cooled and quite effectively managed so there is still circulation even after the engine is switched off. There is even a benefit that in winter the engine and the car heat up much more quickly. Obviously, as the cars age then problems are likely to emerge, but VAG has been fitting turbos to petrol engines for more than 15 years and the turbos have not made them any less reliable.
Tragic roundabout
On frantic Friday 29th July, having heeded radio advice to avoid Motoways at all costs, I planned my weekend away route across country. At a busy roundabout on the A414, one of many in endless succession, being slightly uncertain of which exit to take I exited from the wrong lane but indicated in good time. I was bumped on the rear wing a glancing blow, which sounded expensive. On stopping when safe with the other party I discovered zero damage to my 2005 Golf but a nasty dent in the front offside wing of his Ford S Max. I said he was at fault for a rear end shunt, but he said I was and that he didn't see my indicator because of another vehicle and that he had nowhere to go because of a lorry on his other side. We exchanged names and Insurance details and resumed our journeys. Since then I have received advice from several sages that I don't need to inform my insurers as there is no damage to my car and therefore no claim, and that I will only get a record if I do and probably an increase in premium. Is this right and what would you advise in this case?
MG, via email
I think I know that roundabout. Four lanes across. Lane markings worn away. Unless you use it every day it's impossible to remember which lane to be in. But there was a bump and there may be a claim so you do need to inform your insurer. And, unfortunately, most of them will put it on your record whether as an 'at fault' or 'no fault' claim.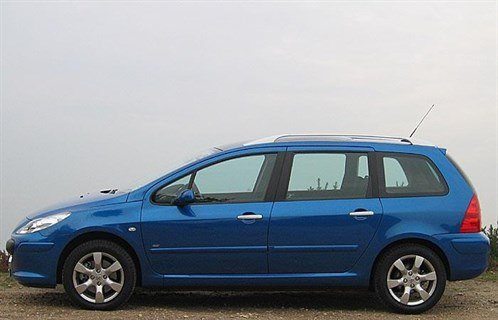 French correction
My 2003 Peugeot 307 2.0HDI estate has exhausted all attempts by a garage to rectify cutting out after a 20-mile trip. The garage is a good one and cannot stop this fault reoccurring. Its computer says it is the accelerator pedal. This has been renewed twice and wiring renewed. The garage has tried for over three months to find the problem. They have renewed the ECU twice and various other bits. The car is perfect otherwise and has done 130,000 miles. My insurer tells me that this particular car has a bad reputation for electrical problems after 100,000. Please help.
MWB, via email
There is no answer except to take the car to another garage that uses common sense, skill and knowledge rather than electronic diagnosis. It is 13 years old and of very little value and when cars of this age have problems it could be time to stop throwing good money after bad. 
Platant robbery
Twice recently, when passing transporters carrying used vehicles, I have noticed that the last digits or letters of the number plates have been covered up by masking tape on every vehicle on the transporter. This seems to be a relatively new practice. What is the reason?
RM, Poynton
It's an attempt to prevent cloning of the vehicle plates by people with the same makes and models who want to avoid penalties for ANPR offences. The cloners know they can get away with it while the car is  'in the trade', possibly sitting in a compound for a month. The logistics companies want to avoid the paperwork of NIPs requesting driver details for the cars.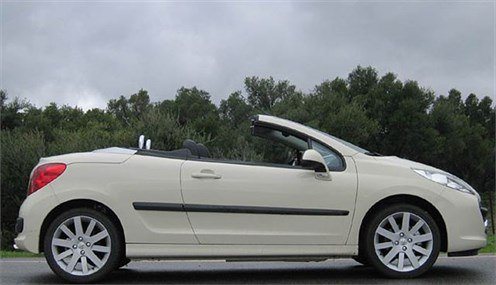 Tyresome
I recently purchased a 3-year old Peugeot 207CC that has 17 inch wheels and Continental low profile tyres. I find the ride hard. Are there other brands of tyres that would have softer sidewalls?
BH, via email
Switch the wheels to 16-inch or 15-inch and fit deeper profile tyres to the same rolling circumference as the 17s.
Split difference 
During the 2nd annual service of my Audi A6 Avant at Bridgend Audi a rear tyre was found to have a split in one groove of the tread with wisps of the canvas showing through. This was reported to me on collecting the car with a recommendation for 'immediate attention'. But the tyre had been refitted to the car and I was allowed to drive away. A week later, after a phone call to determine the exact position of the split, I was shocked to discover the seriousness of the problem. This is quite obviously a manufacturing defect existing from day one and should have been replaced immediately by Audi with a new tyre at no cost. I am being offered a new tyre at 50 % discount to account for the mileage driven, 10961, by either Audi or the tyre maker (who want me to return the tyre for inspection). Comments please
FF, via email
Not "obviously" a manufacturing defect. It isn't immediately obvious what caused the crack. You might have driven over a sharp object. You had driven 10,961 miles on the tyre so it was half worn. Decent of the Audi dealer to offer a 50% discount on a replacement tyre.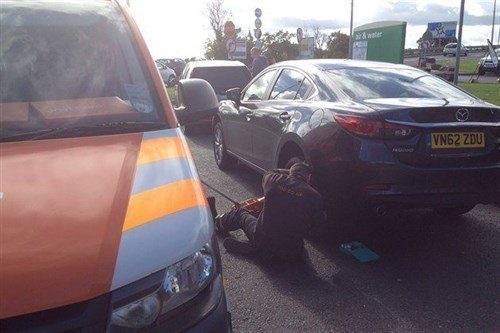 Nervous breakdown
Do you have any knowledge of the quality of breakdown services that are offered free with service plans by manufacturers?
RW, Gloucester
They are mostly tied either to the AA or the RAC, which is why the AA and RAC do not publish records of breakdowns and have to leave it to us. But you get standard AA or RAC service.
Wet Matches
I have a 2012 VW Golf Match. After rain, or when I have cleaned the car, the first time I open a door, water pours from what I assume is the drain hole at the bottom of the door. The door seal seems to be holding the water inside the door until it is opened. Does this mean that if the car is not driven for a while, water is filling up the door cavity and staying there, potentially causing rust to form? I realise that water will find it's way inside the doors but surely they should be so designed that they constantly drain, whether the door is open or not? This car is now four years old. Should I be worried that the doors are rusting from the inside?
DR, via email
It probably means that the wax protection inside the doors has blocked the drain holes in the bottoms of the doors. On Golfs, etc these can be difficult to spot because they are between the door seal trimstrips, but if you lie on your back and look upwards you'll be able to find them. Then get a wooden cocktail stick or wooden skewer (so you don't damage the paint) and poke them through to clear the wax blocking them.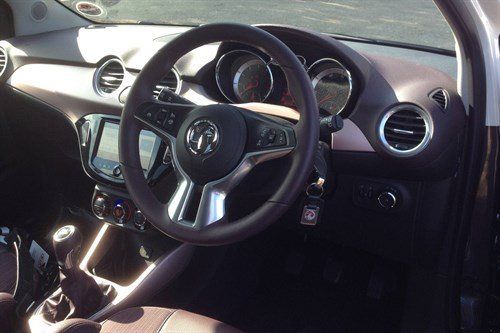 Thinking man's car?
What do you think of the Vauxhall Adam series?
PA, via email
Lots to like inside, apart from rear legroom. The new 1.0 litre 3-cylinder turbo engines are much better than any of the other engines. /road-tests/vauxhall/vauxhall-adam-2013-road-test/ And: /road-tests/vauxhall/vauxhall-adam-rocks-air-2014-road-test/ And:  /carbycar/vauxhall/adam-2013/
S-tronic irrigation
Regarding your answer on 6th August concerning VAG dry-clutch 7-speed DSG and s-tronic transmissions, I have exactly the same 2014 Skoda Octavia 1.4TSI DSG as RJ. I thought that when Skoda realised the synthetic oil was causing problems they substituted it with mineral oil. If I am wrong, is it possible to ascertain what oil my gearbox has. Maybe ask Skoda giving them my VIN perhaps? Or is it a given that my DSG has synthetic oil. I have to say, I have had no problems and find it a super engine with plenty of guts utilising all the engine modes returning 41 mpg over 20,000 miles
MA, via email
I agree, the current EA211 1.4TSI is a lovely engine. At first VAG denied any problem with its 7-speed dry clutch DQ200 DSG and s-tronic in the UK due to the lower ambient temperatures here than in the parts of the World where the problem was greatest. VW even called a meeting of motoring editors at Danesfield House, Marlow on 12th June 2013 to attempt to get us to reassure our readers. Yet, by 2014, VAG had issued a worldwide recall including the UK. Basically, unlike the original wet clutch DSG-6 that is designed for fluid replacement every 3 years, the lower torque dry clutch DSG-7 was designed to be maintenance-free for life and was filled with synthetic fluid. It turned out that, after a few years, at high temperatures, sulphur build up could short-circuit the Mechatronics, so VAG was forced to recall the transmissions to replace the synthetic fluid with mineral. However, as in the DSG-6, the mineral fluid has a limited life, so would need to be replaced again after another 3 years and this may not be easy with a non-maintenance transmission. Now, since late 2015, VAG has been replacing the dry clutch DSG-7 in production with a new wet clutch DSG-7 designed for regular maintenance but the programme has been gradual and VAG has not released which cars got it when. I have found out that Audi Q3s and A3s seem to have got it first.
Disconnected
My 2013 Jaguar XF Sportsbrake 2.2D automatic has been stalling for the last two months and the Jaguar dealer does not know what is wrong. All tests done so far have found nothing. It doesn't happen every day, which makes it hard to define the problem. When it happens the engine stops and everything shuts down including the air vents. I can then restart and all is well except that the Eco stop sign comes up on the dashboard as not on. It stalls only from a cold start and within a couple of miles. It happens from being stationary and accelerating to move off. It's the pressing of the accelerator that makes the stall happen. It stalled pulling on to a roundabout, which was dangerous.The last 2 weeks or so at the garage suggestion I turn off the Eco stop before moving off. No stall has happened since doing that. But on two occasions within a mile of home on accelerating from about 20 mph there was no response for a second or two then power came. It seems the dealer does not think the problem is just the Eco stop. So any ideas? They have another XF of the same age they are working on with a similar problem. Once the engine is warmed up all is fine and I have driven 1,000 miles to Scotland and back with no problem.
FT, via email
That's a Ford/Peugeot 2.2 diesel and the common reason for what you describe is one of the multipin connecting blocks from the ECU to the fuel system not connecting properly. Separate them, dry them out with a hairdryer, replug them together several times to try to ensure a good contact and the problem might go away.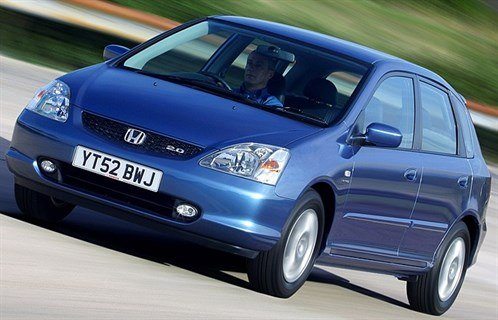 Civic duty
I am considering a 2005 Honda Civic 1.6 3-door hatchback with 117,126 miles offered at £2,000. What do you think?
GS, via email
It might be a nice enough car but from the photos it's obviously spiffed up and a 3-door 1.6 Civic is the wrong car to buy. £2k gets you a good Civic Type S 2.0iVTEC 5-door, which is a much more solid car (getting known as a 'sleeper') and, in my opinion, better to drive, if a little slower, than a Civic Type R.
Perish, the thought
I purchased a 10-month old Mercedes E Class AMG coupe in July 2015 at a cost of £33,000. The car had been owned by the Mercedes Dealer, and had done 6,000 miles. It is now two years old, still under warranty and has still only done 7,050 miles. I have a full maintenance plan with Mercedes. The car has been carefully looked after. I have just noticed a 5mm rubber bead on the panoramic roof, running back to front about 100mm inset from the edge on both sides of the car, which is perishing in a number of places. The sunshine roof brushes along this bead as it is opened. In some places, the surface of the rubber is degrading and in others there are actual holes. Although some damage is adjacent to the sliding roof where it brushes, some other damage is not. I think the telltale reason is to be found where the surface of the rubber bead has lost its manufactured finish and looks pitted. I took the car back to the dealer on 7th August and they say the photographs they took were sent to Mercedes, Milton Keynes on 8th August and they have decreed that the damage has been caused by birds or vermin. I do not believe any of this. The car has been hand washed by myself; nobody else, and been very carefully looked after. It has done less than 1,000 miles since purchased. I would rather believe the damage may have been on the car when I purchased it but that day has long gone. This damage is difficult to notice until you spot one instance. Eventually, though, if the damaged parts are not replaced I suppose a leak will occur in the roof. I have spoken to the dealer service manager who has defended Mercedes decision claiming this damage is something he does not see often. I can read his defence as being somewhat predictable, he quotes the decision is Mercedes decision and continues to claim external sources as the problem. Interestingly I have looked on the website forums.mercedesclub.org.uk and found other Mercedes customer complaints of a similar nature. In some instances the repairs have been made free of charge. Obviously selling vehicles is a business for profit but I have found some instances of the Mercedes customer service wanting, which is putting me off dealing with them again. Whatever has caused this damage, I would say that the rubber seals are obviously not fit for purpose. I feel that the vehicle was either sold to me in this manner or else the rubber seal has perished, whatever the cause I do feel Mercedes do not want to inspect my vehicle further (the sales person took a couple of photographs) and after only owning this for one year I would have expected this to be covered by the three year warranty. The manager tells me that to replace the seals will be a cost of £465.20 plus VAT.  If these were replaced the same thing could happen again. I would be most grateful to receive your comments and advice.
 
JS, via email
Send a letter to the supplying Mercedes Benz dealer stating that you are prepared to pay the £465.20 under protest and, once the work is complete, you will sue him for the return of it in the Small Claims Track of the Couynty Court. Keep a copy of your letter and staple the special delivery certificate of posting to it. That will get his attention. Law here: /faq/consumer-rights/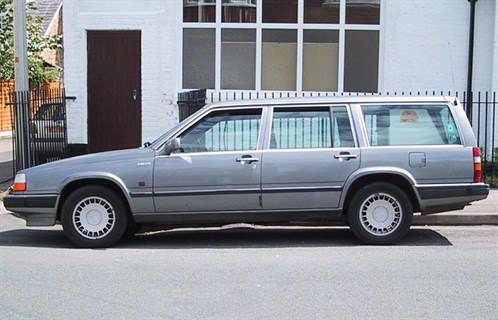 Re-Volvo-ing
My friend's ancient Volvo 760 needs to be replaced. She needs something smaller, but with a big enough front passenger door for disabled ease of entry. Also, the seat should be not too low nor too high: probably about 500mm. Another requirement is a flat boot for ease of sliding folded wheelchair in and out. She would like petrol and automatic and also, but not essential, parking sensors, sat nav, reversing camera and folding wing mirrors. She would consider new or second-hand. Can you please advise?
AW, via email
Probably a Toyota Verso 1.8i Valvematic Multidrive S new or used back to 2009. The old model Ford C-Max was easier to get in and out of and so was the original model Mazda 5. There was a petrol auto of the original Mazda 5, but not of the C-Max. Another possibility is a Ford Tourneo Connect 1.5 EcoBoost 6-speed auto.
Crashing defeat?
I have a 2015 VW Polo SE on a lease agreement, and was shocked to discover on a recent TV programme that the NCAP rating expired in 2009. I purchased this car as the brochure stated it was "above all safe". I regularly carry my three grandchildren and trusted it was fully tested. Am I right to be worried, and is this a reason for returning the car?
SS, Bedford
If the car was tested as safe in 2009, then the fact that the same, unchanged car has not been tested by NCAP since does not mean it is any less safe. The 2009 safety rating still applies, which is 5 stars overall; 90% adult occupant; 86% child occupant; 41% pedestrian and 71% 'safety assist':  http://www.euroncap.com/en/results/vw/polo/11069
Click to Honest John's Motoring Agony Column 3-9-2016 Part 2
Comments
Author

Honest John
Latest